Scroll down for English explanations - alternates with German explanations.

Viele Gelegenheiten habe ich ja nicht mehr ein paar Nachtaufnahmen an Bord zu machen.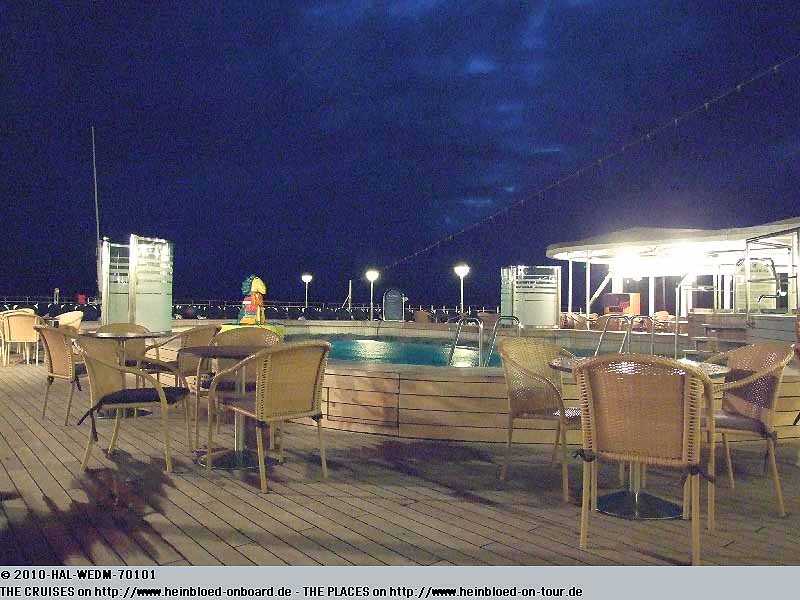 There were not so many occassions left to take some night pictures on board.

Very pleasent: Easy Listening instead of Hip Hop.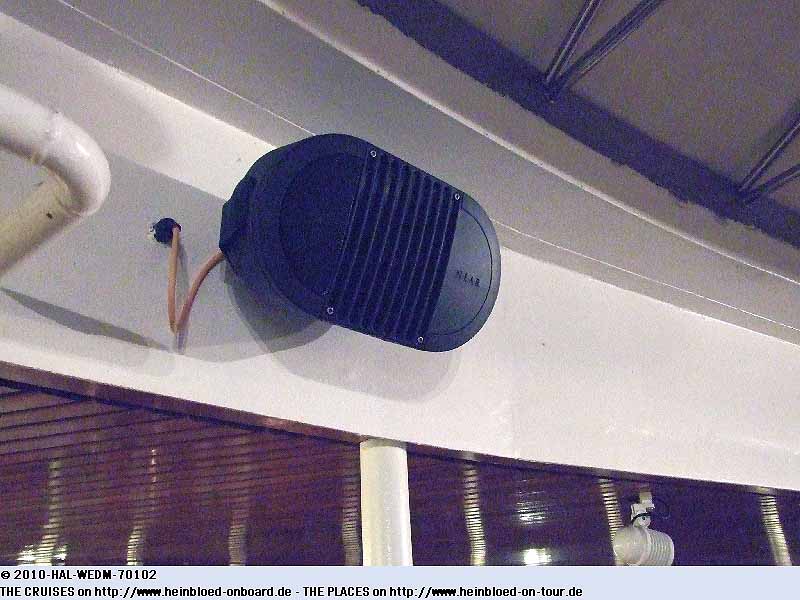 Angenehm: Easy Listening statt Hip Hop.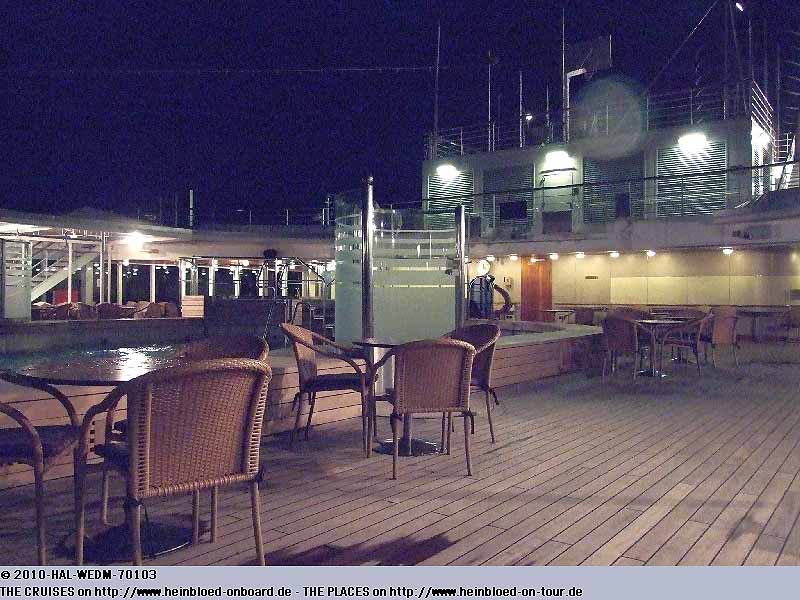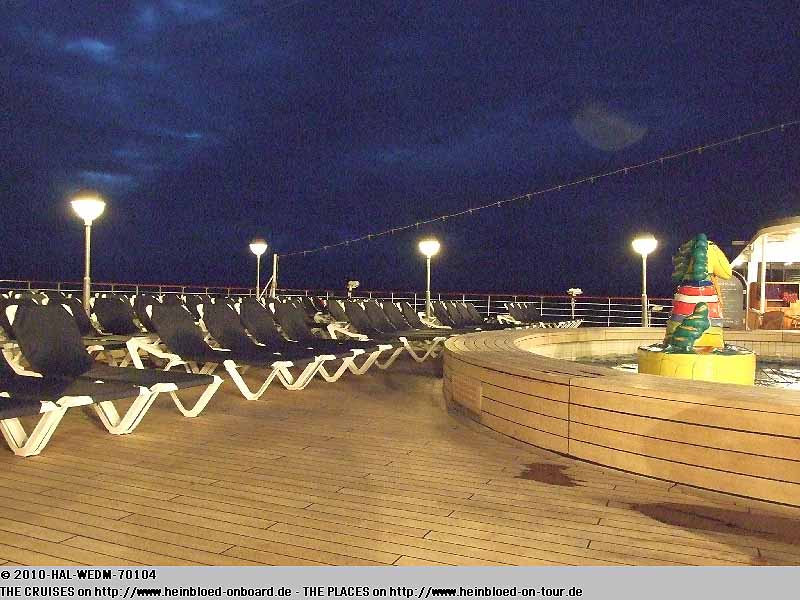 No problem to give answers to which temperature the pool was heated... but such questions should come as long as I am staying on board and not when I left the ship already... Therefore: no idea - sorry.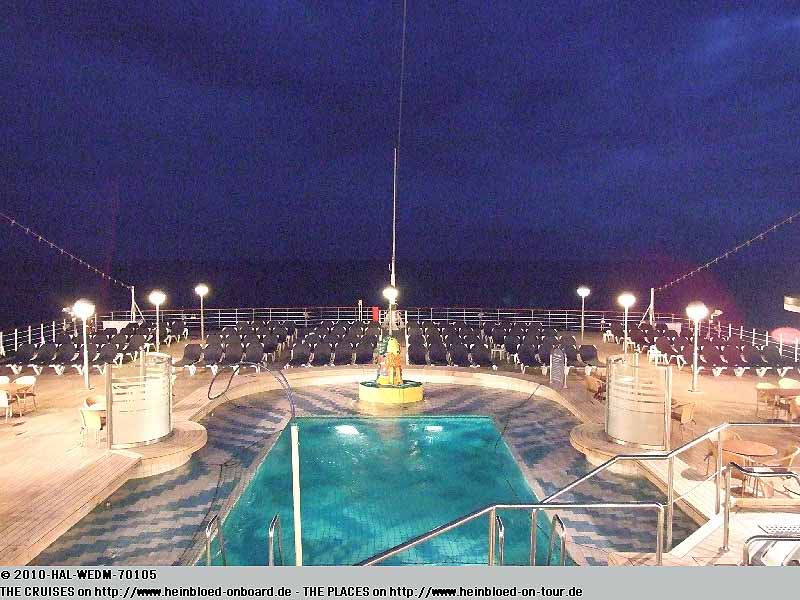 Gerne beantworte ich Fragen, auf welche Temperatur der Pool geheizt ist... Nur sollten solche Fragen kommen, solange ich noch an Bord bin und nicht erst dann geschickt werden, wenn ich schon längst von Bord bin... Deswegen: keine Ahnung - Sorry.
Ich liebe diese Doppel-Schornsteine. Kann man nicht auch bei der ZAANDAM einen zweiten Schornstein für mich aufbauen???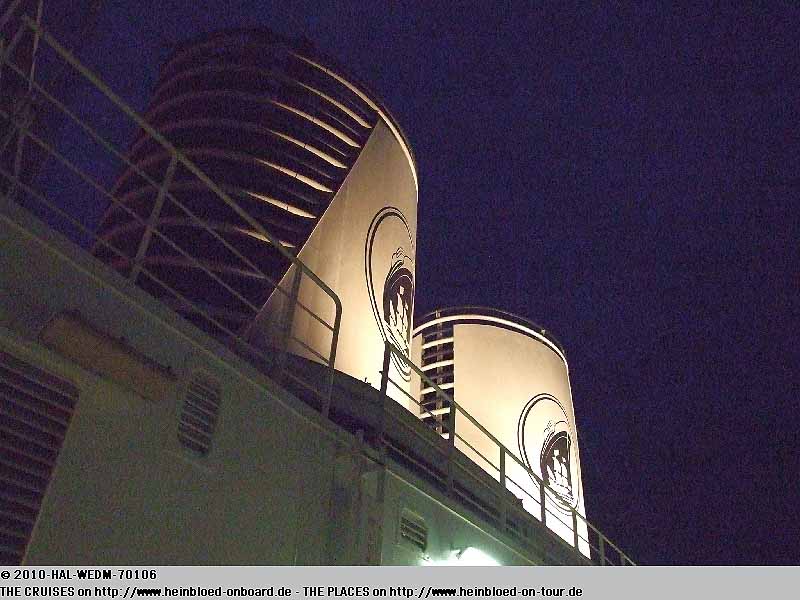 I love those double-funnels. Cannot they add one with the ZAANDAM for me???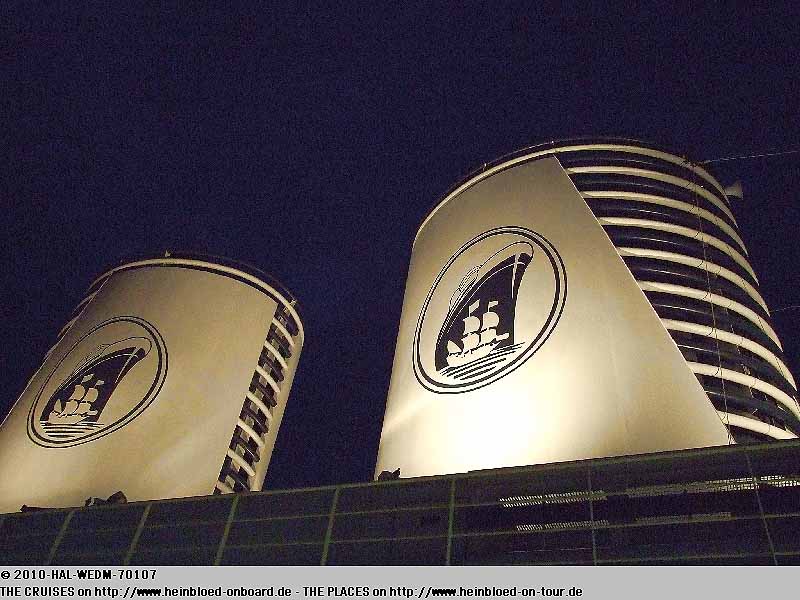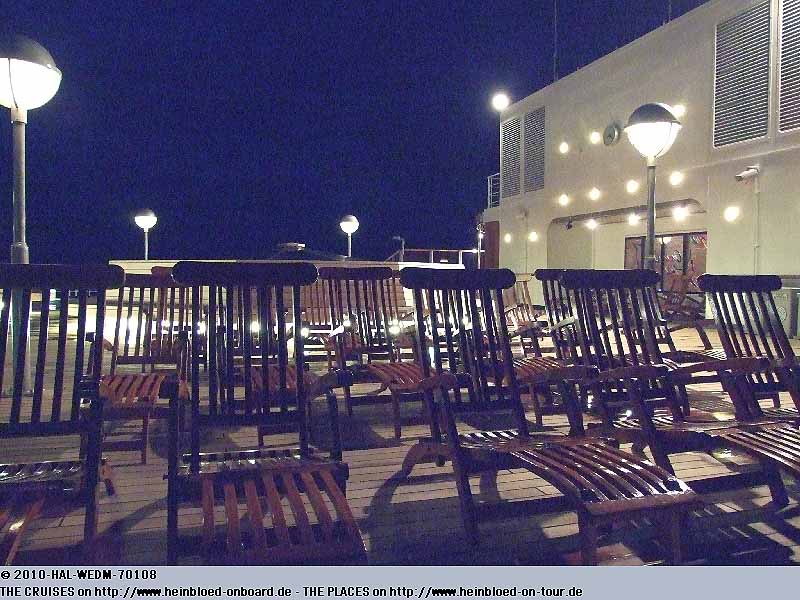 Before I was not very much interested but maybe I need to travel alone on a wheelchair.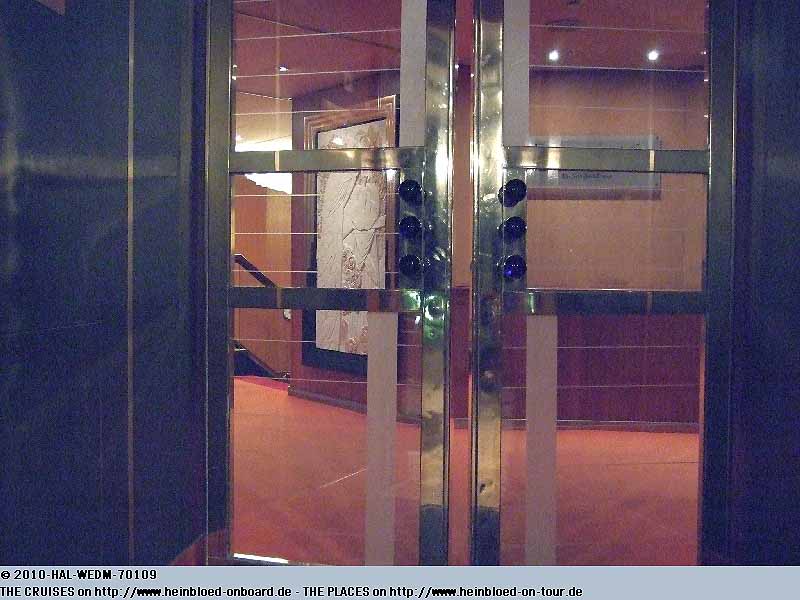 Vorher hätten mich die Themen nicht interessiert, aber vielleicht muss ich ja eines Tages alleine im Rollstuhl verreisen.
Die Schwingtüren in vielen Bereichen der WESTERDAM würden es mir unmöglich machen, hier mitzufahren.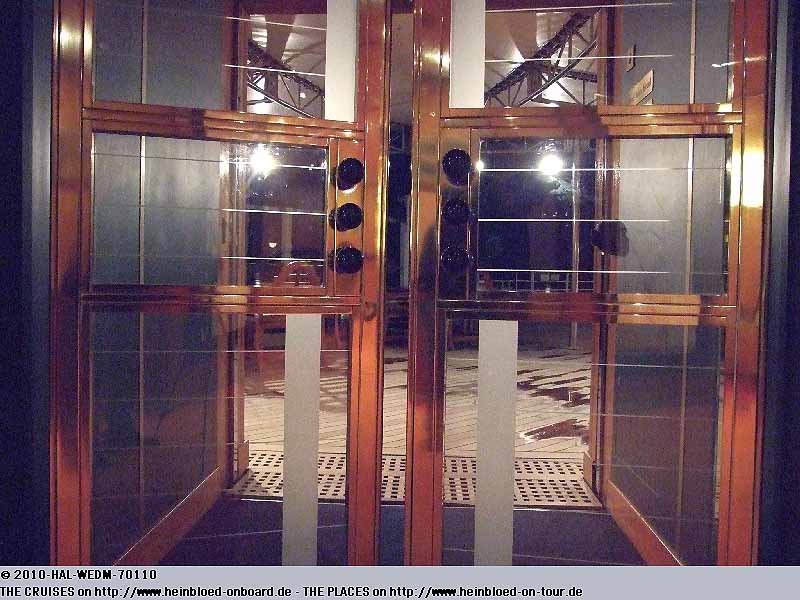 The swinging doors in many areas on WESTERDAM would not allow me to travel on her.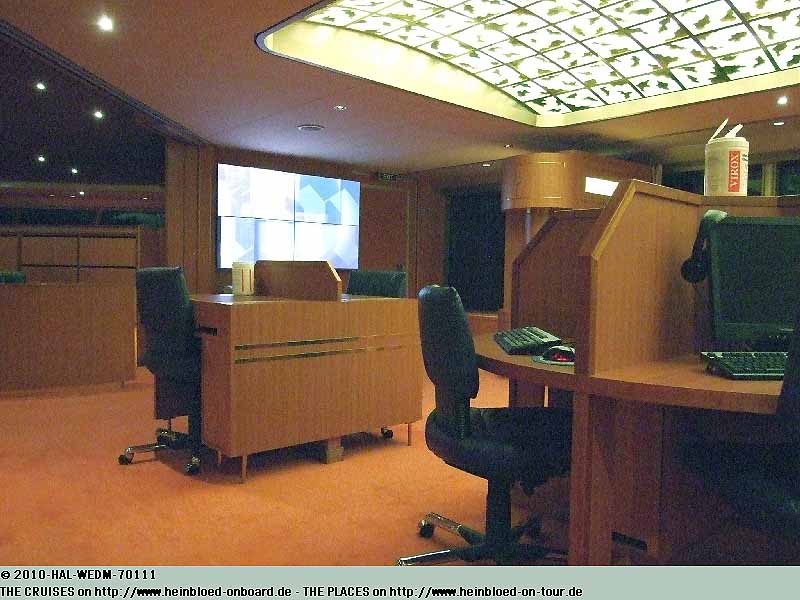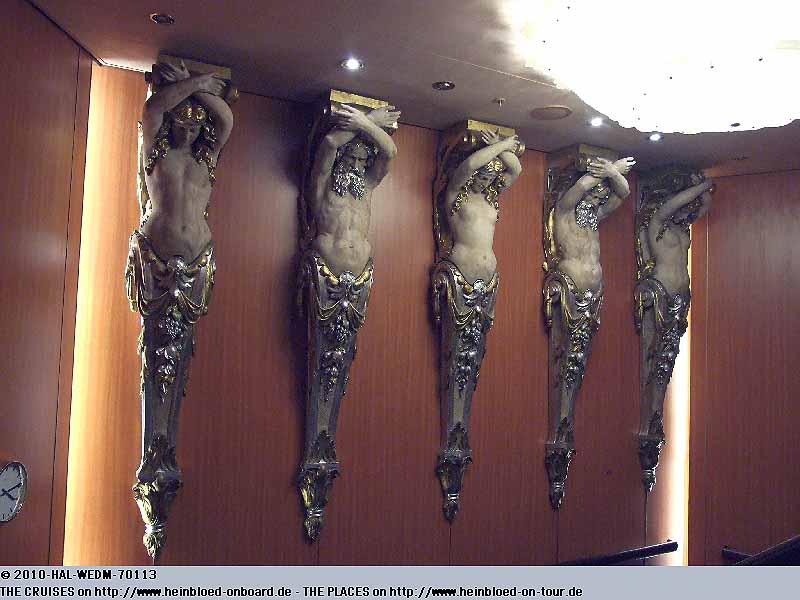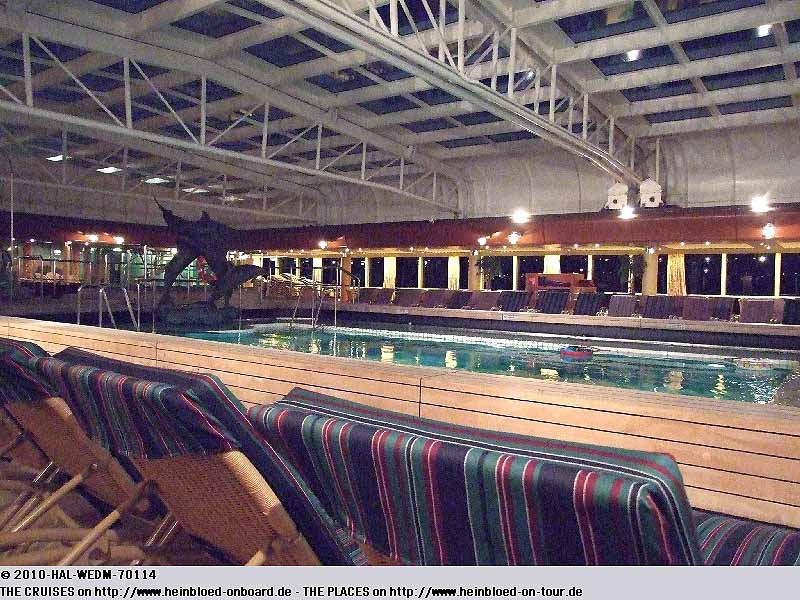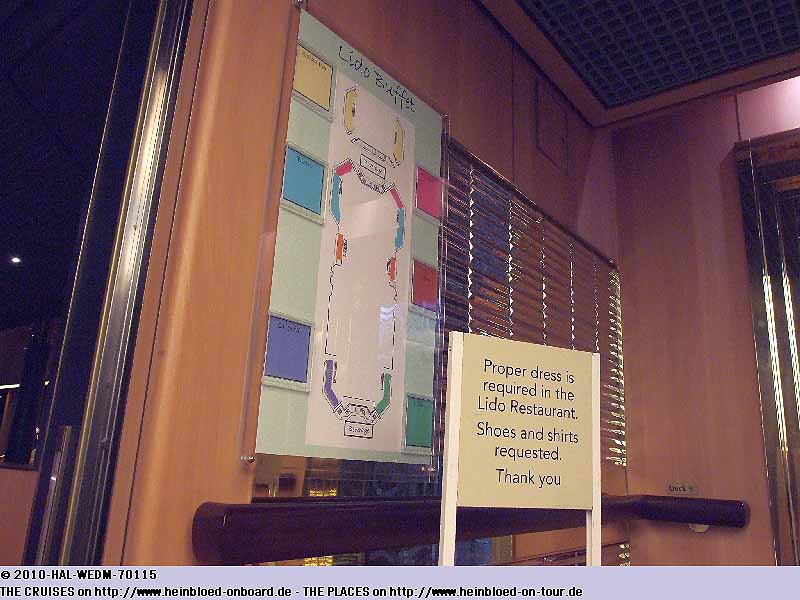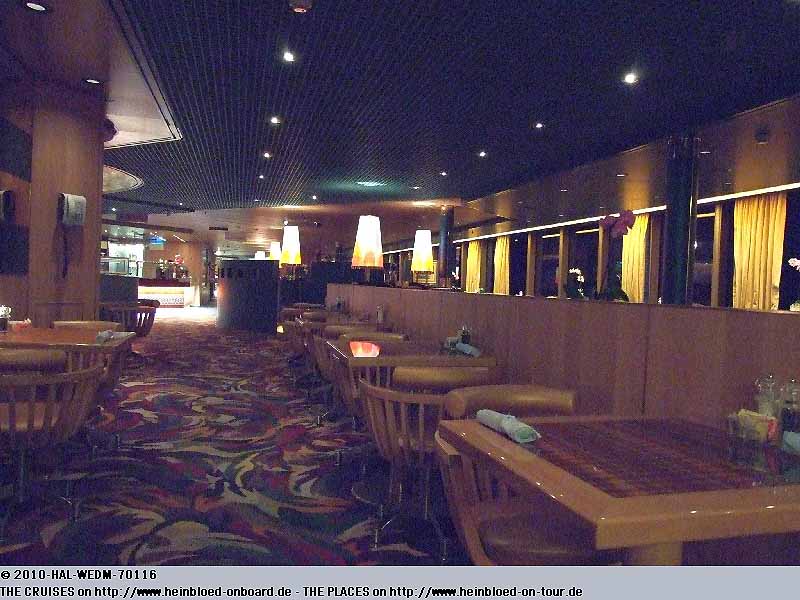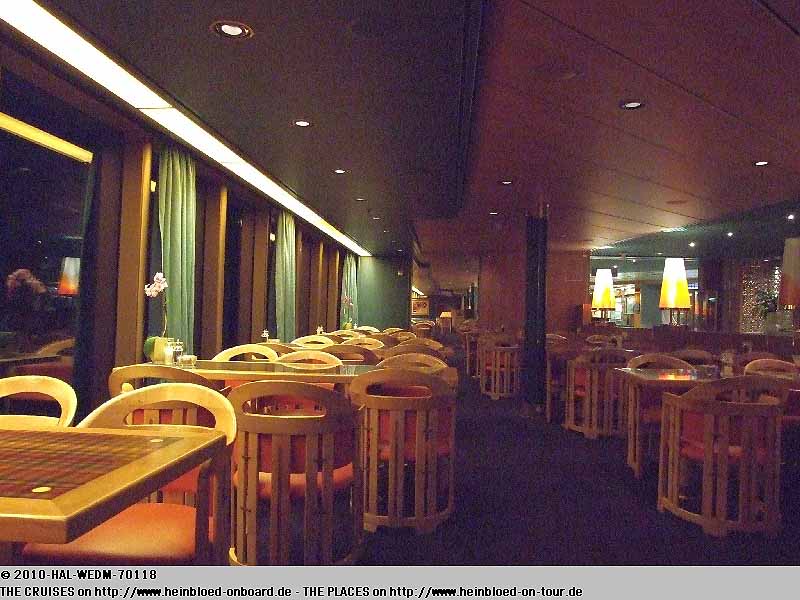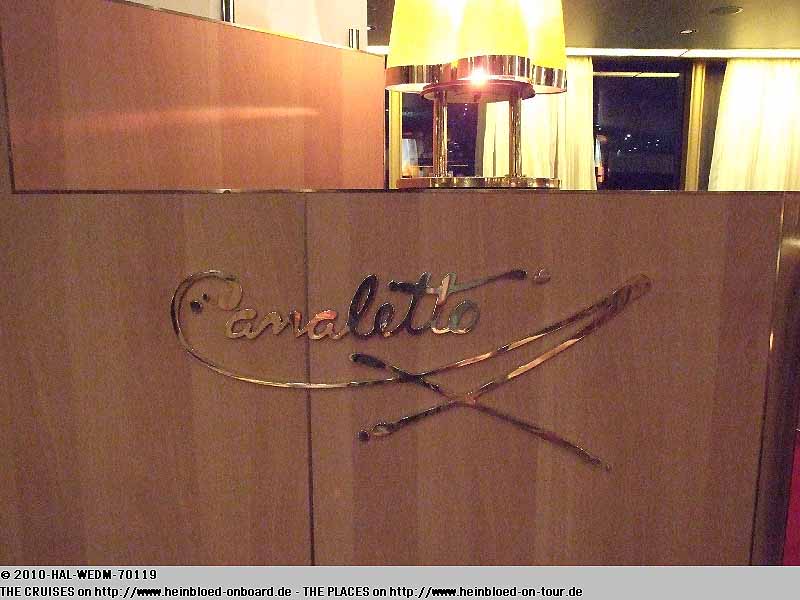 It's no duplicate picture.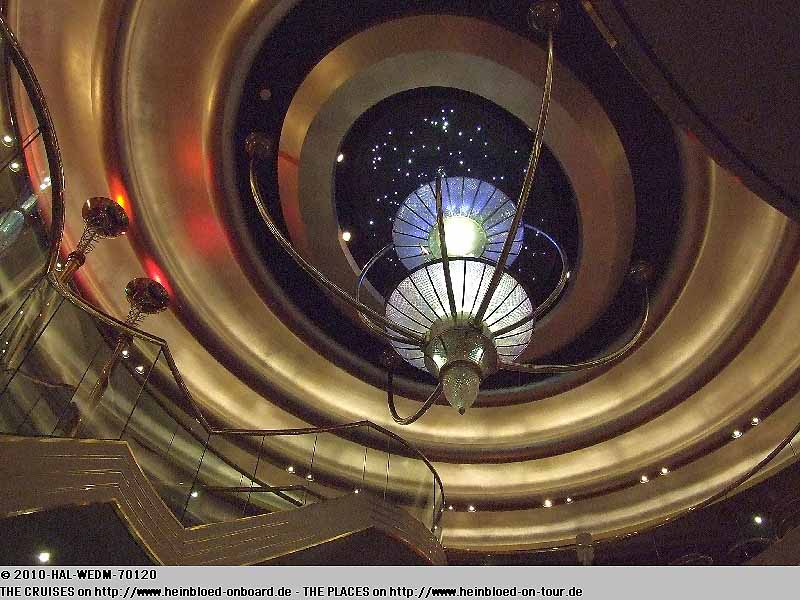 Das Bild ist nicht doppelt.
Vielleicht sieht ja einer den Unterschied.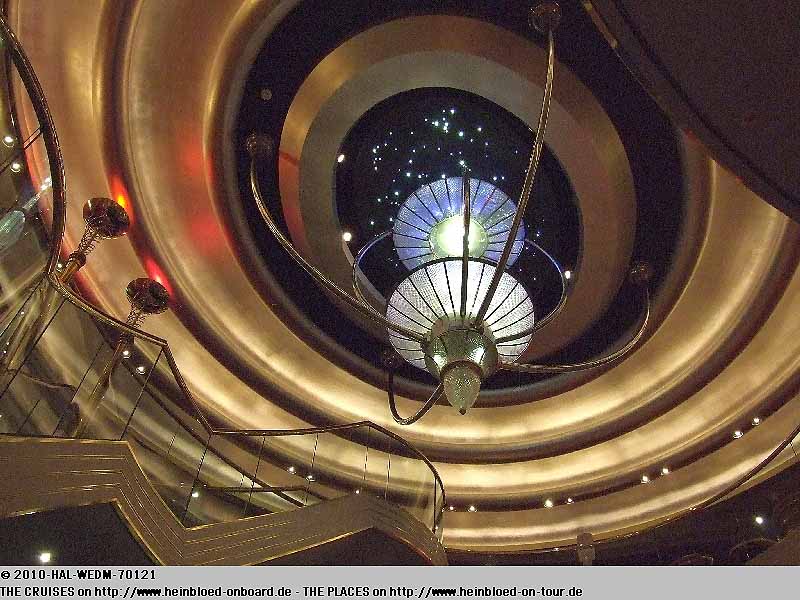 Maybe one of you see the difference.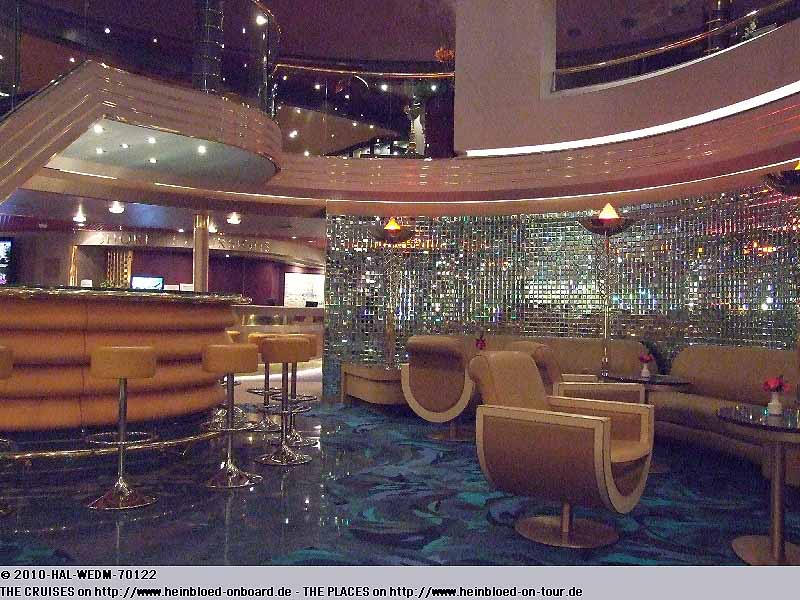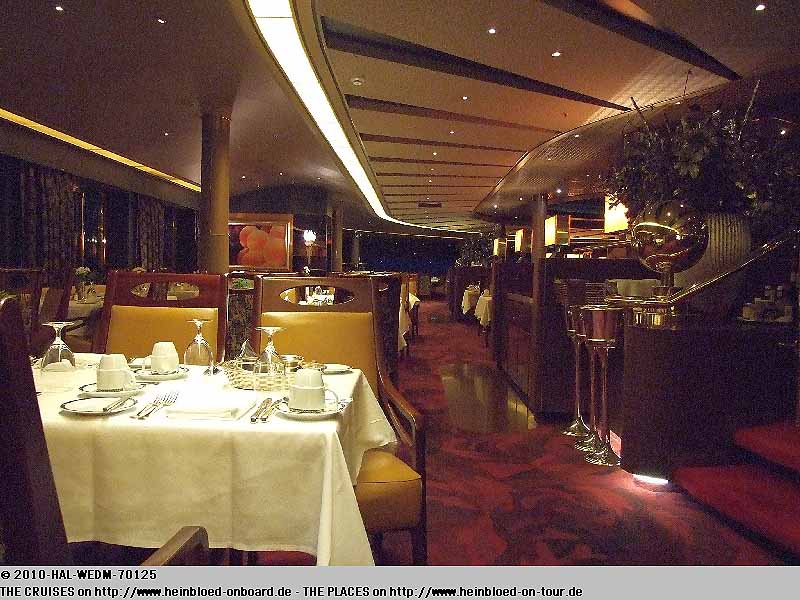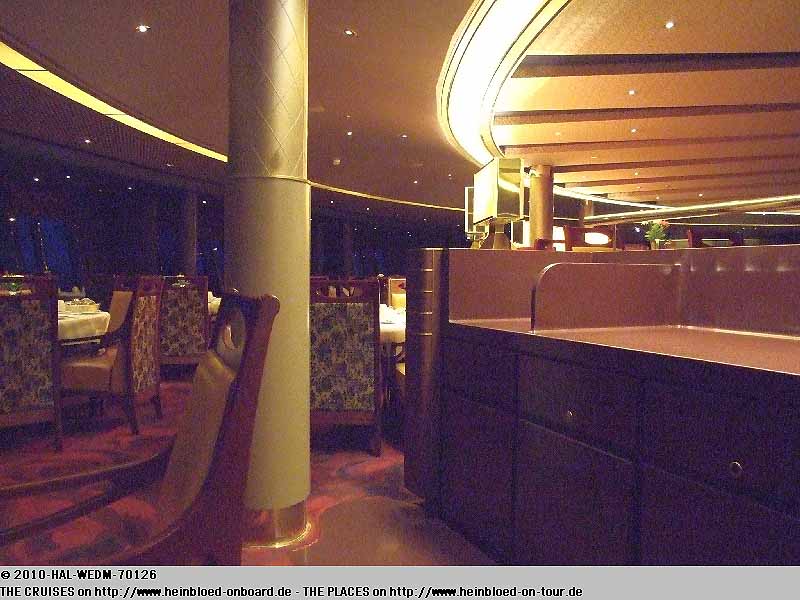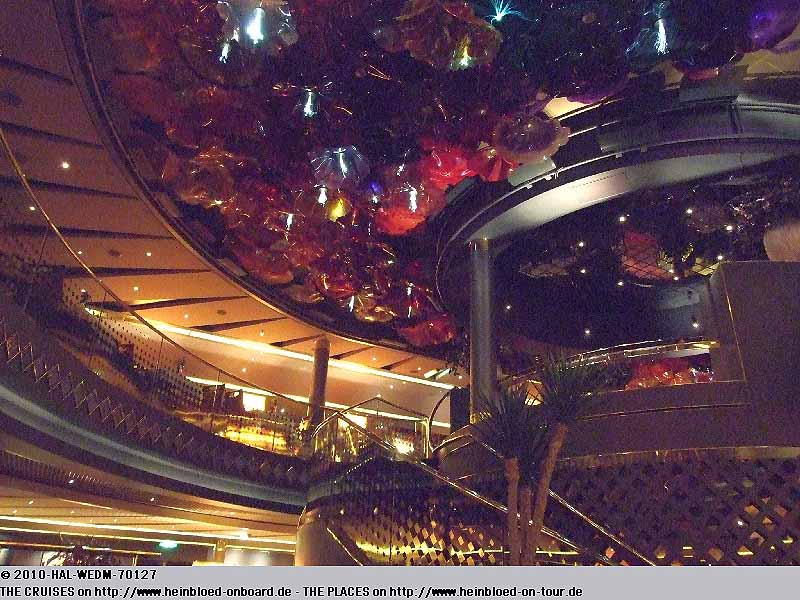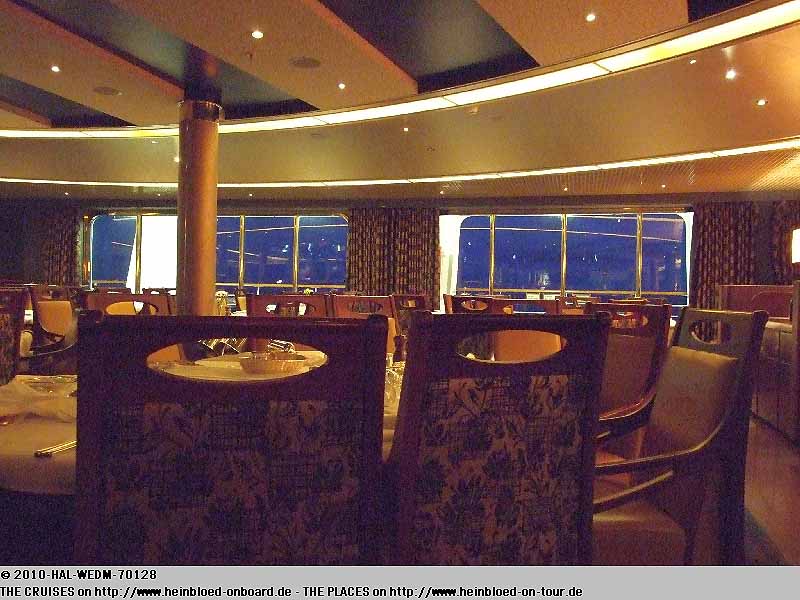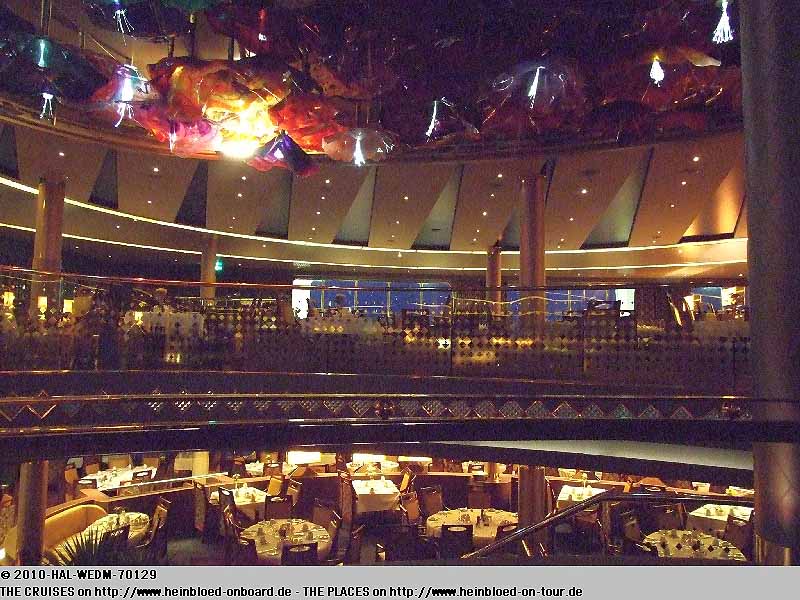 The solid wooden doors to the promenade: no chance to handle them alone in a wheelchair.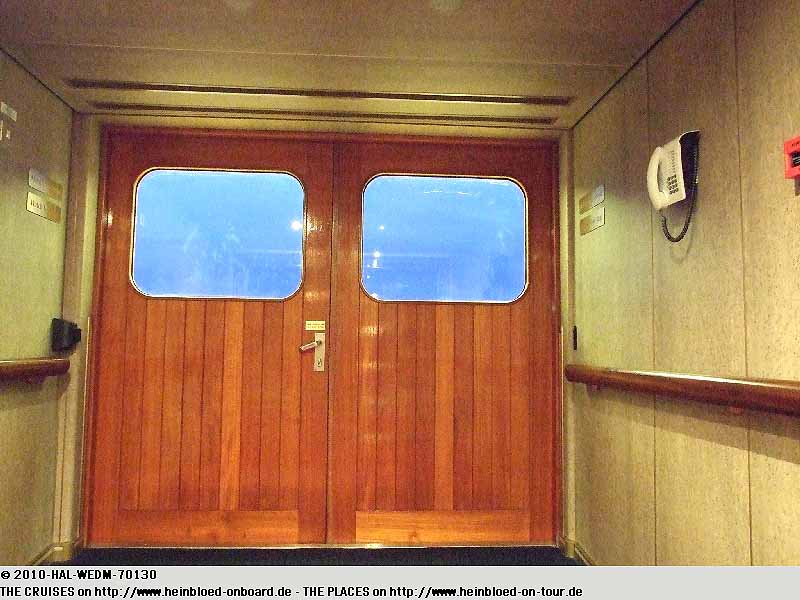 Auch diese massiven Holztüren zur Promenade: Keine Chance alleine sie im Rollstuhl zu öffnen.
Auf der Promenade ließ es sich gut aushalten.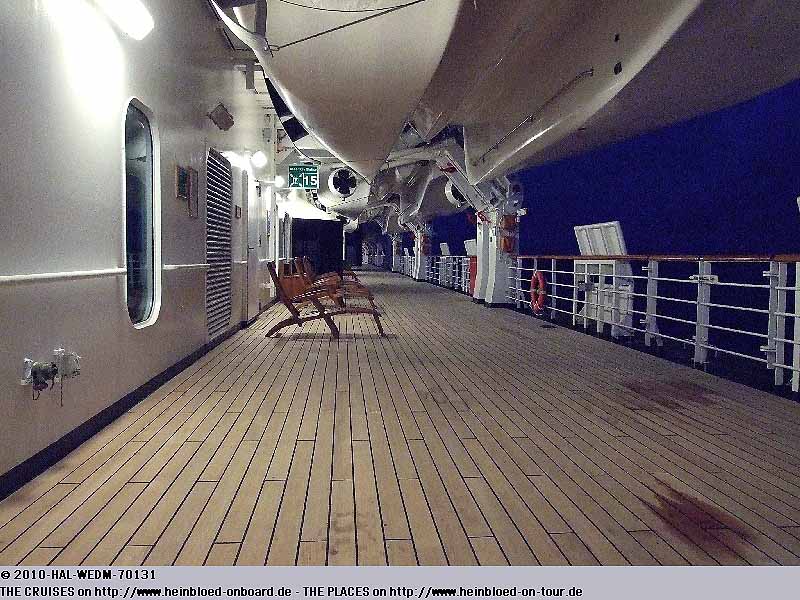 You can have a great stay on the promenade.

Also the connecting door between the Lido Café and Pool Deck was a swinging door. So far I always thought that HAL was the cruise line who understood handicapped guests and did their best but I thought I was wrong.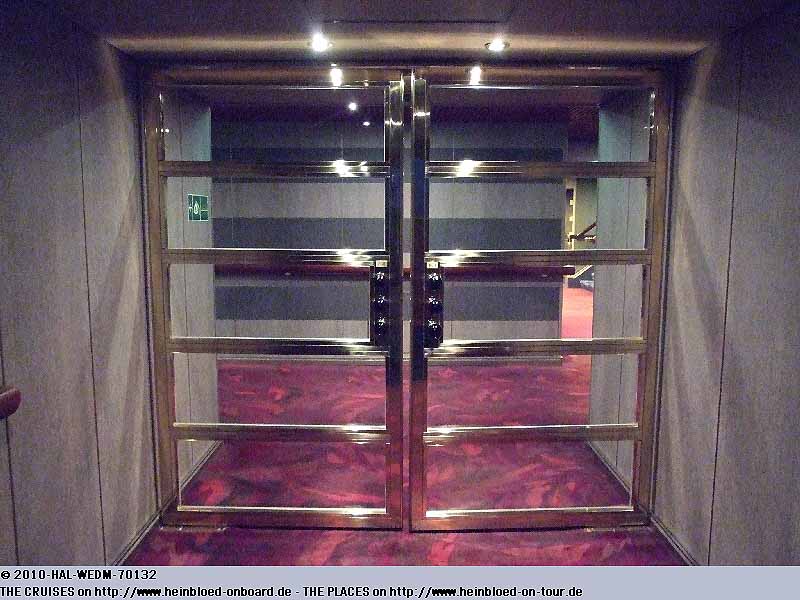 Übrigens selbst die Verbindungstür zwischen Lido Café und Pool Deck ist eine Schwingtür. Bisher dachte ich immer, dass HAL sich besonders für die Belange von Behinderten einsetzt, aber da habe ich mich wohl geirrt.