Um auf die deutsche Version zu kommen, bitte unten auf dieser Seite

Older Post

anklicken.

Good Morning,

London calling.

Last we started finally... EURODAM is waiting for us in Dover.

As Lufthansa offers a late-night flight I was able to stay all the day at work.

There was no more 2nd security inspection at the exit. We could had taken all clothes on after the 1st security inspection.

Normally we were used to board at B30-33 and there was always a 2nd inspection...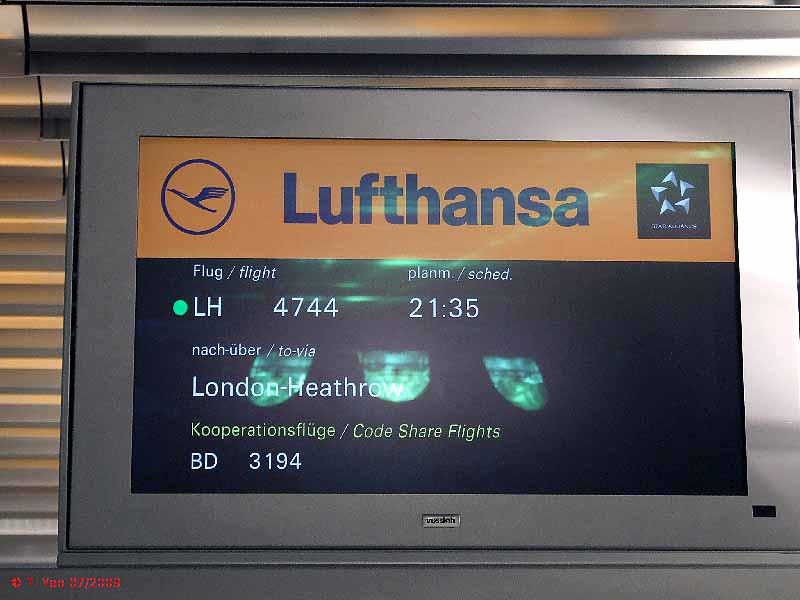 The flight was nothing spectacular. But I never book again with opodo, even they are few Euro cheaper.

It's the second time that my Frequent Flyer ID was not transferred to the airline and so there was no status in the booking. So I had no access to exit rows when checking in.

So the call center put us at the exit rows and we got our boarding passes on mobile phone. Nice feature which speed up the processes.

We selected two aisle seats and I had unluck with the side...

I few countries it might be part of their mentality that you sniff back 40 minutes in total of a total flight time of 1 hrs 10 minutes... The flight attendent offered me another seat but I did not want for the remained flight time. He made a bad appearance because he did not know "Thanks" and "Please" in a Western language but without having trouble to fill out his UK Landing Card... According to the newspaper he should be member of a minority who is not allowed to eat roast-port-sandwich... It looked like that he enjoyed it...

Debarking in London he passed everyone with the help of his ellbows. It was a show to see how left and right (alternating) someone was pushed over the handrails to find a fixed stand on the moveable walkways.

I asked by myself: why was he selecting a Western airline and the only reason I found resonable: He must have the order stay away with his home carrier...

We passed him at the immegration because we were registered for Iris-entry since our NORWEGIAN JADE-voyage which worked pretty well...

As we got our baggage due to PRIORITY-labels much more earlier we passed him another time again.

By the way: Lufthansa moved since our last visit in Heathrow to Terminal 1. It's spacier.

So we had to find orientation to get to Europcar:

Bus Stop 1 for all car rental companies.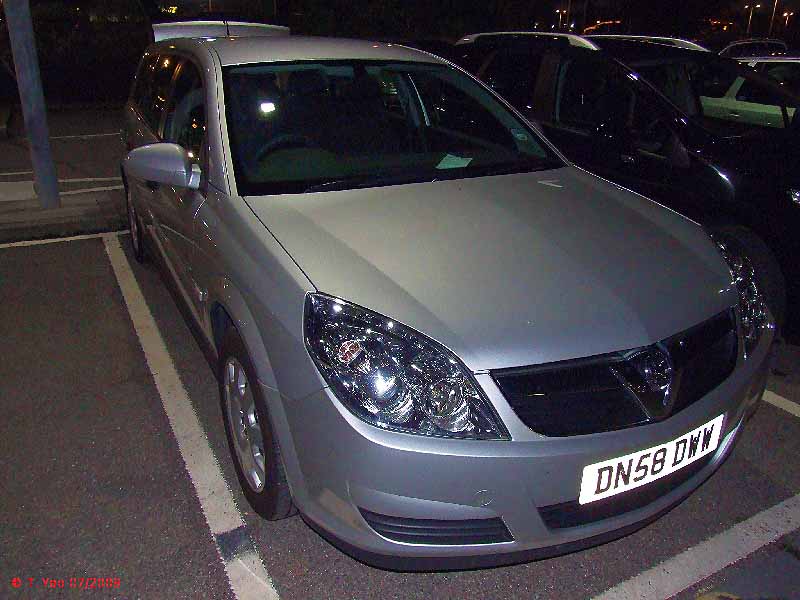 We meet Bruno's sister and brother-in-law in Dover and we need some space for their baggage as well. We had only 31 kgs withh us as we had to carry our tuxedos with us because one of the two nights was declared as formal night.

For 80 USD we booked a 4*-Hotel in Heathrow area via https://www.hotwire.com.

The receptionist gave us this room...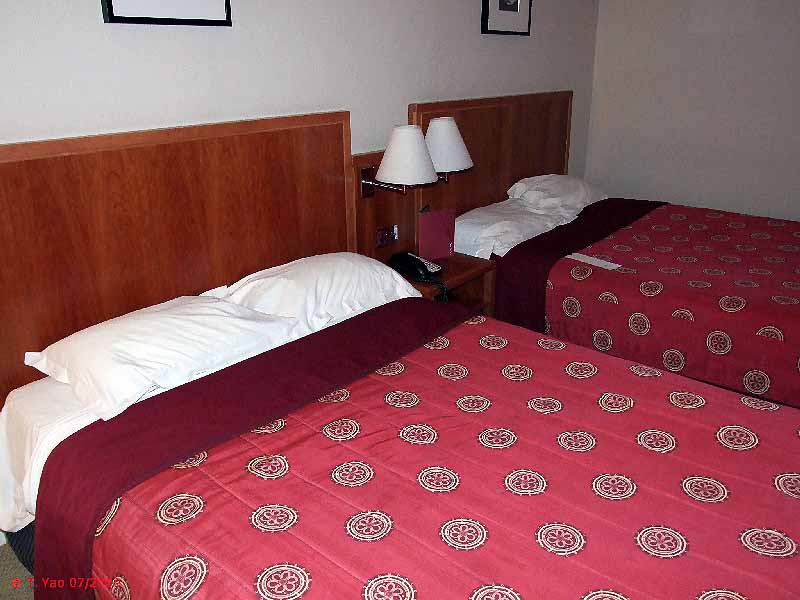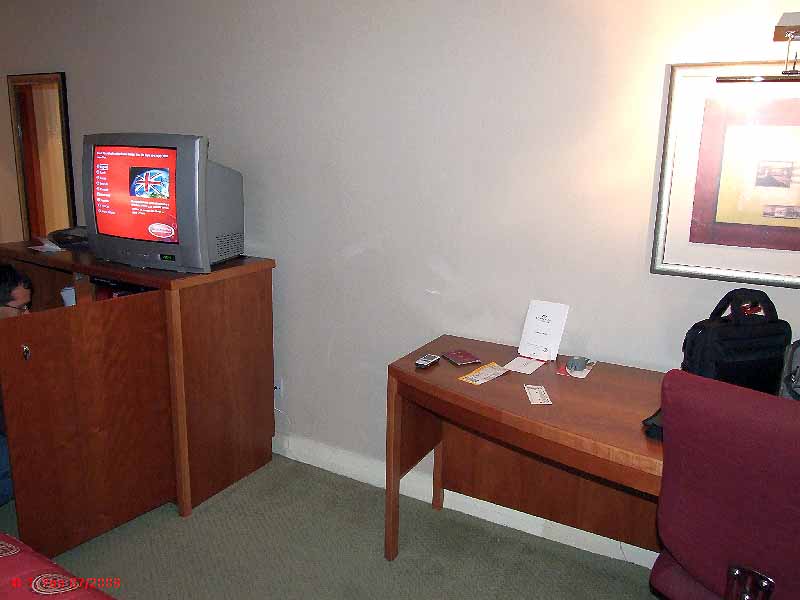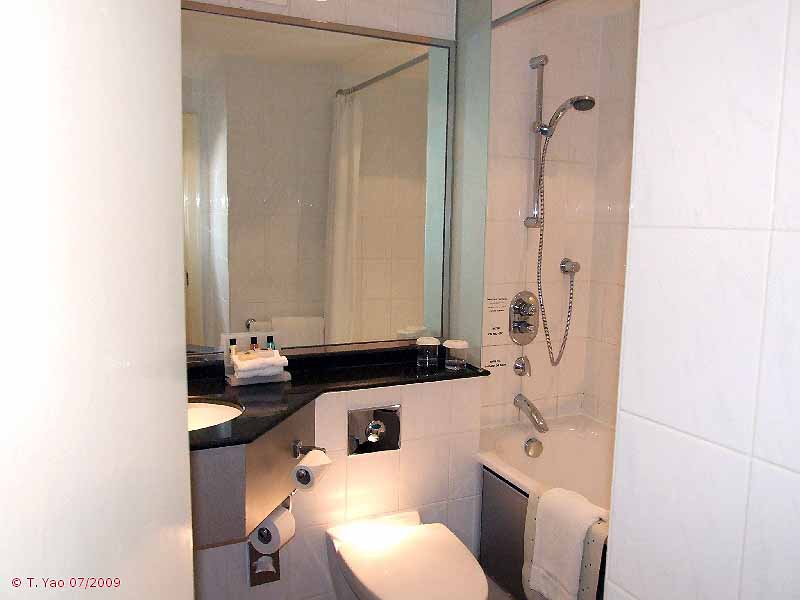 The rate for walk-ins: 249.00 GBP and for internet-bookings one day ahead: 169.00 GBP...

here in our "Youth Hostel" which we expected for 80 USD:

The CROWNE PLAZA in Heathrow.

2 Queensize-Beds in the Executive Floor...

Could we made a better bargain???

Here we were preparing us for the next day in Dover: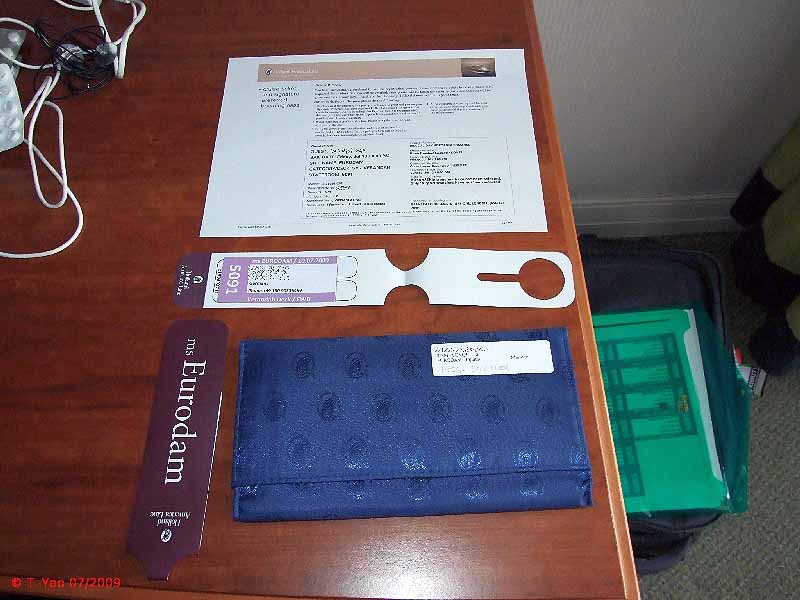 You get the nice blue wallets only on request - how ever: Bruno got it with two baggage tags.

But there are no more the nicer available we got the last itme.




I prepared some stickers at home as HAL distrubtes the baggage tags at the check-in. I dislike to complete the baggage tags manually on Bruno's back as table.

Online-Tickets are now Letter-size-landscape-format. So you can use larger letters. They do everything for their main clients.

Time to wake up Bruno for breakfast...

Talk to you later from Dover...