Scroll down for English explanations - alternates with German explanations.

Nun die letzte Show hat als Thema Filmmusik.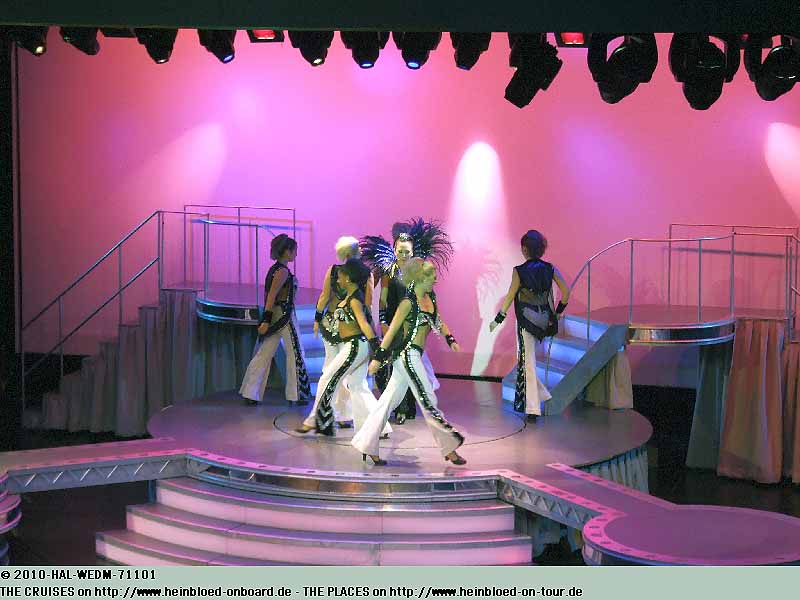 Now the last show which was movie themes.

With all three shows which we attended we had the impression that the association of the registered ENT-doctors sponsored the shows. Perfect for the typical HAL-guests which might be a little hearing impeared. But who was not so far: after the show you were...

Bei allen drei Shows, die wir gesehen haben, hatten wir den Eindruck, dass der Verband der niedergelassenen HNO-Ärtze das ganze gesponsort hat. Perfekt für das typische HAL-Klientel, die vielleicht etwas schwerhörig ist. Und wer bislang es noch nicht war: nach der Show war man es...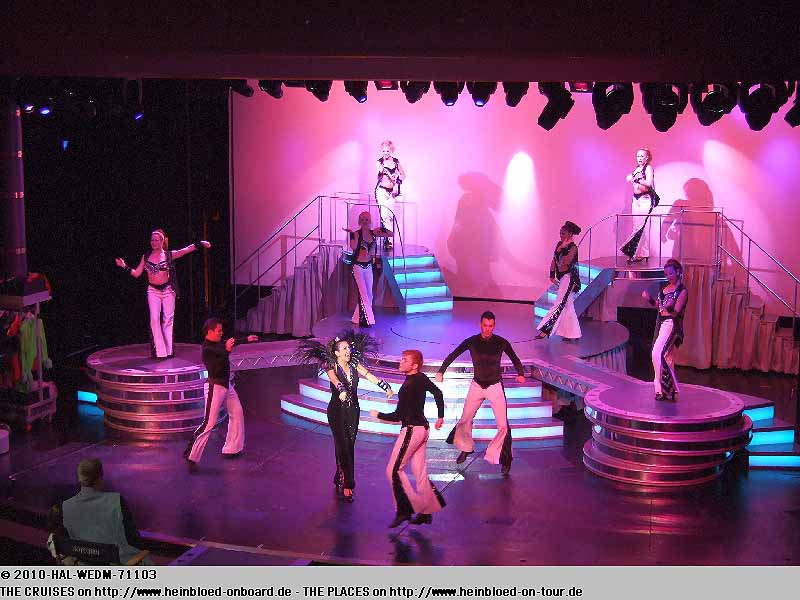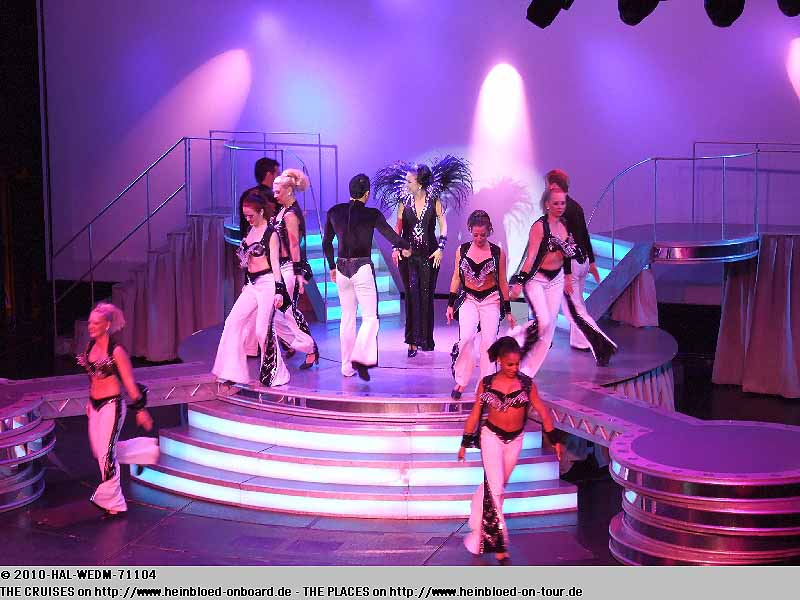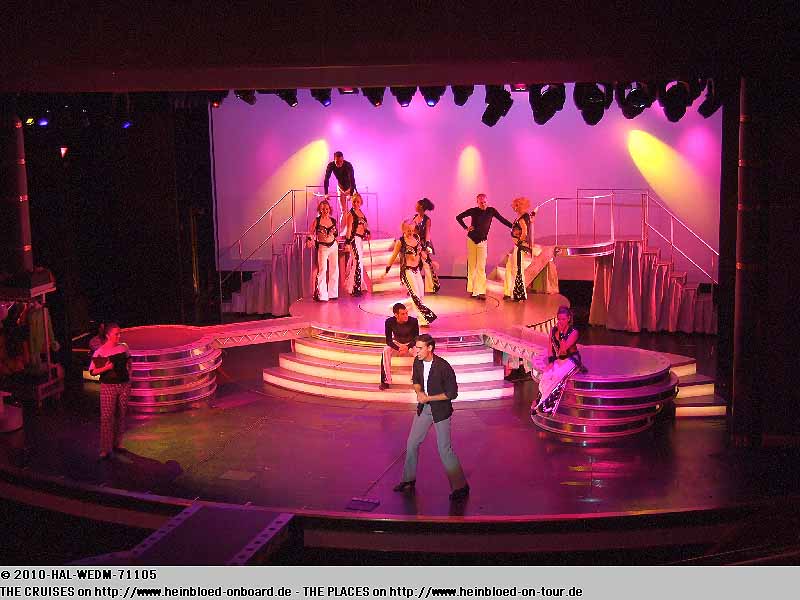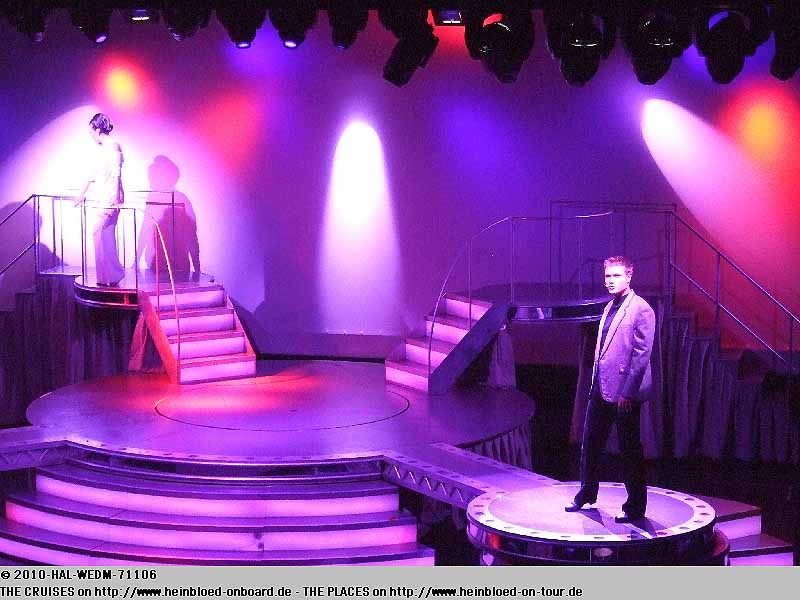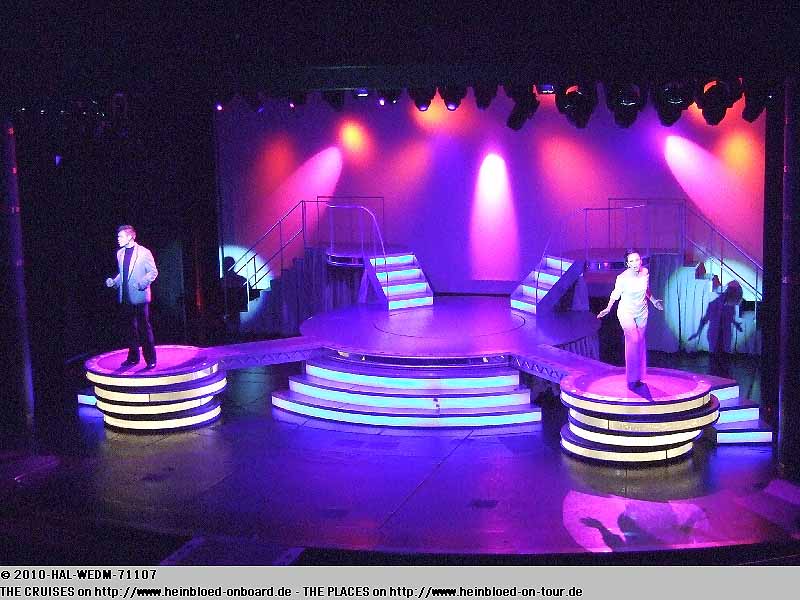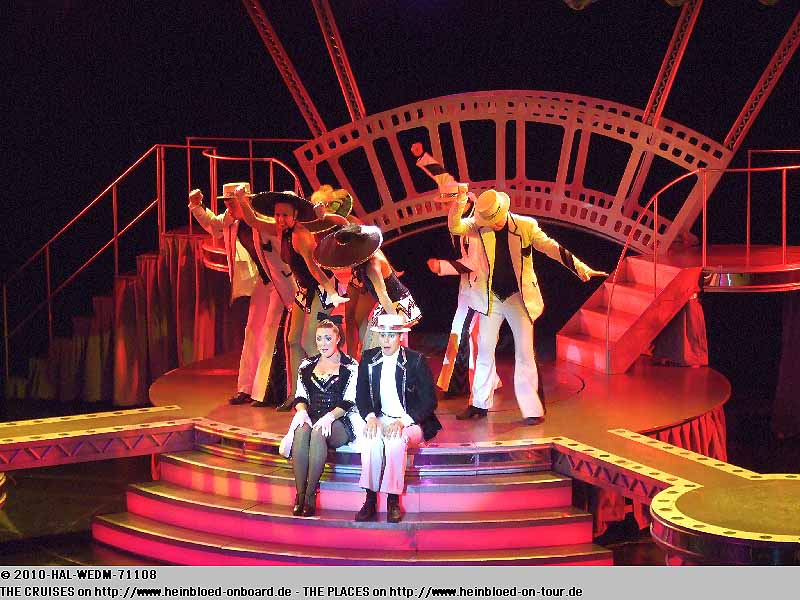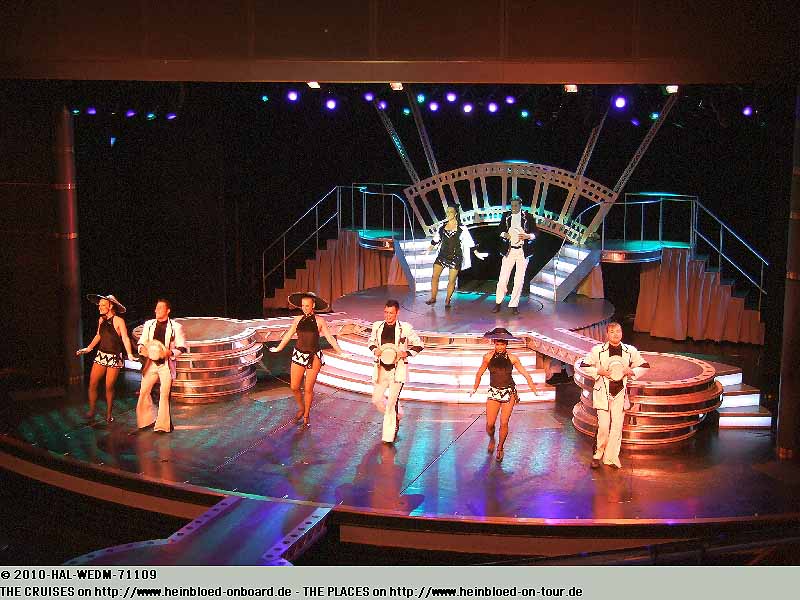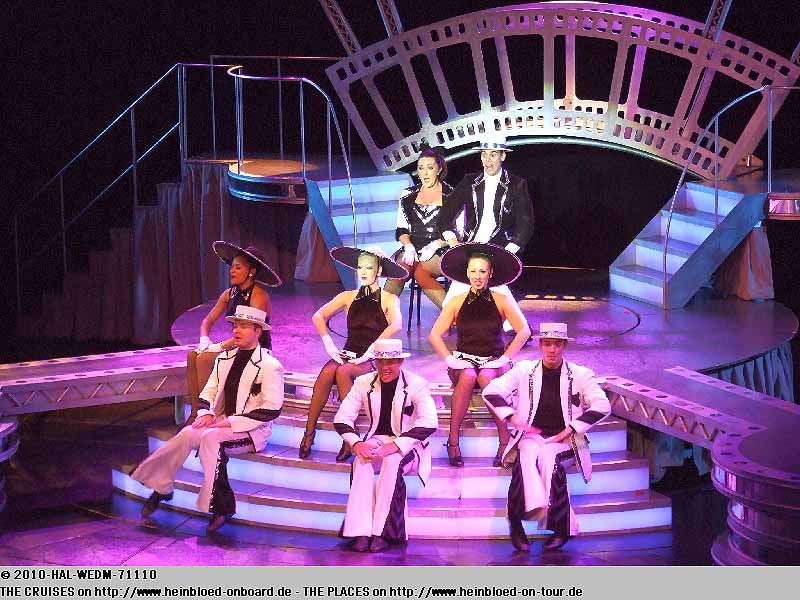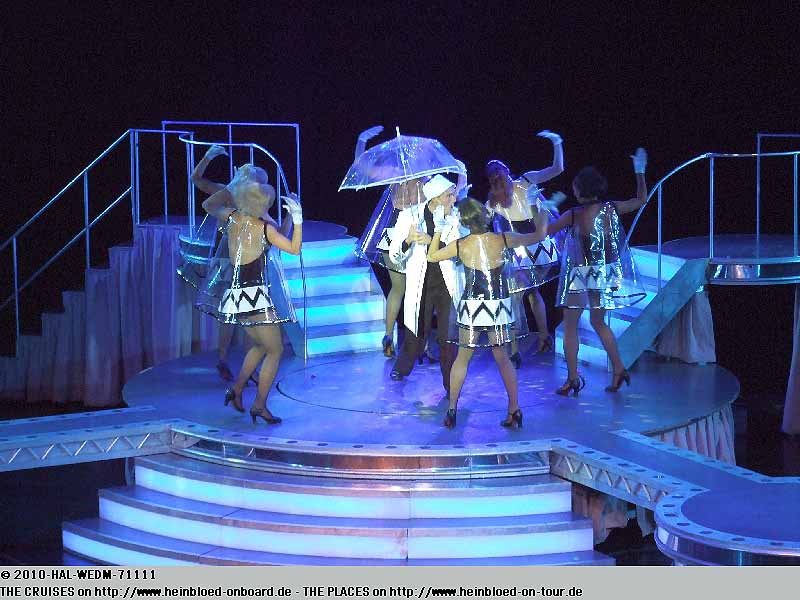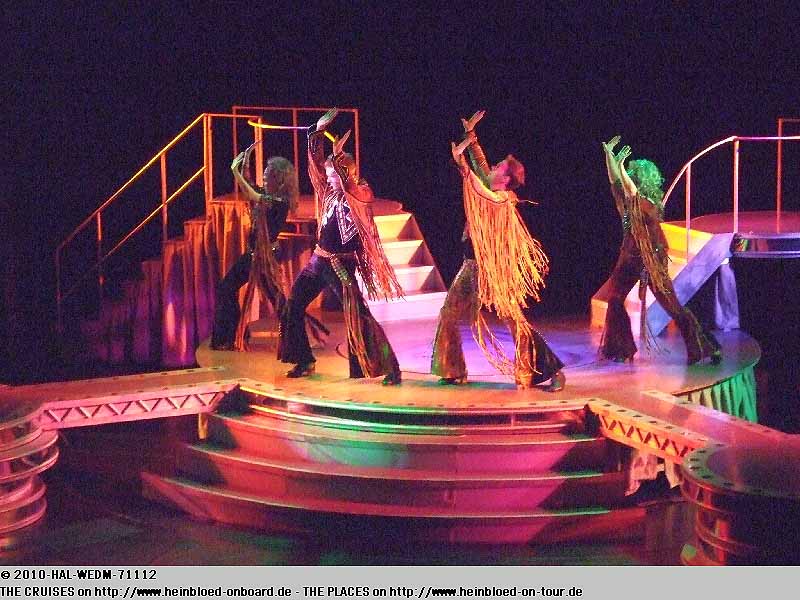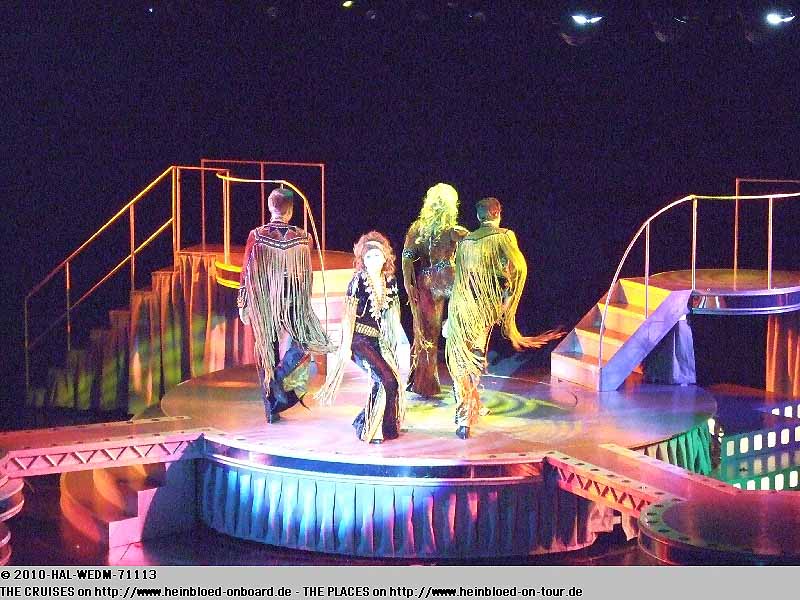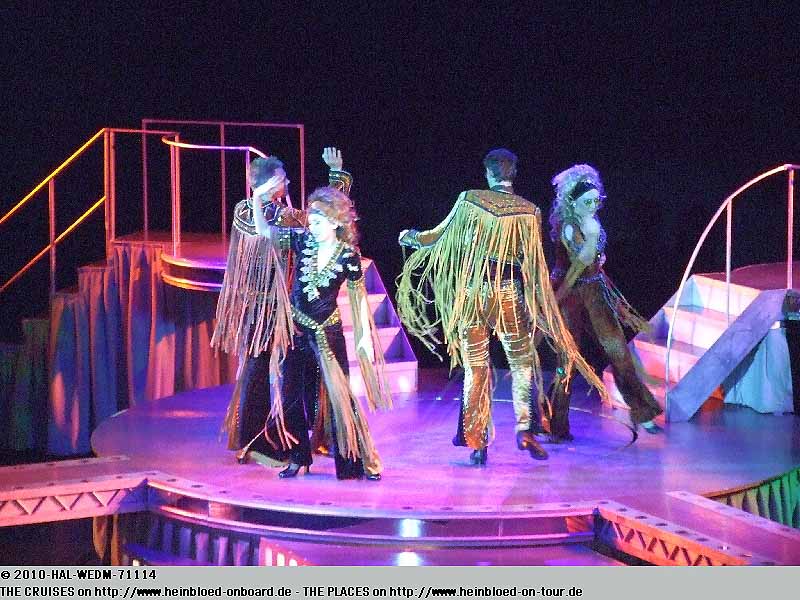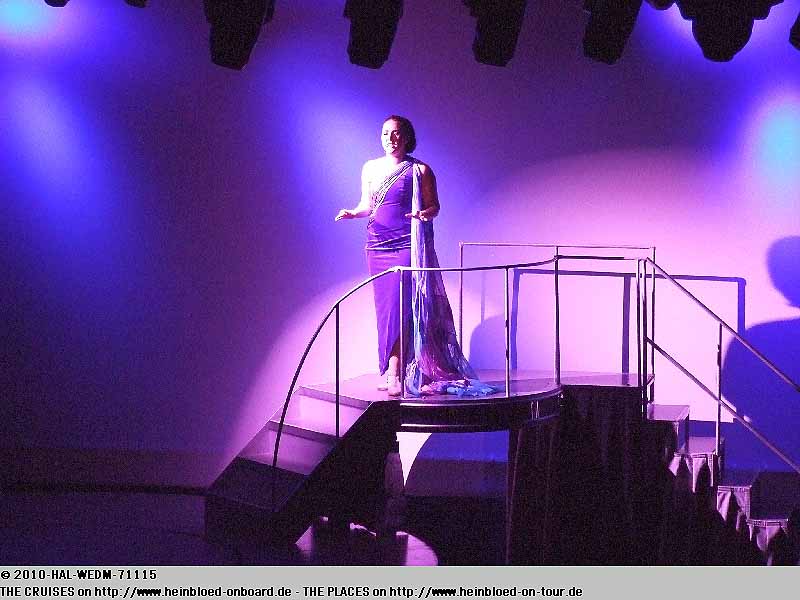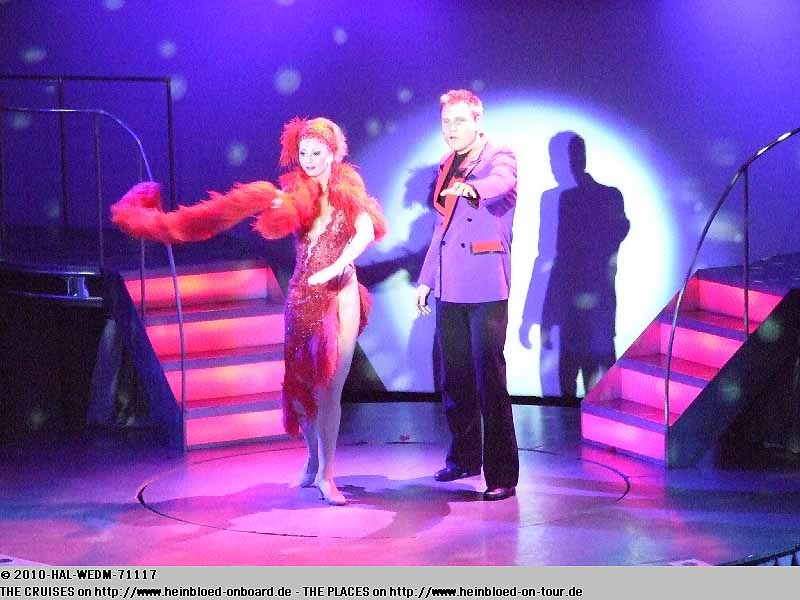 "Colors of the Wind" aus Pacochontas... Mein Lieblingsstück am Abend.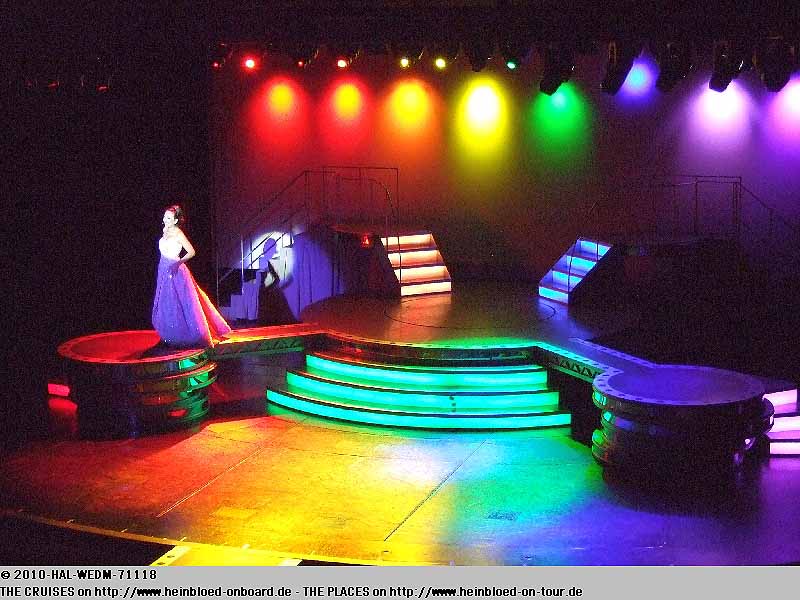 My favourite song of the night... "Colors of the Wind" from Pacochontas.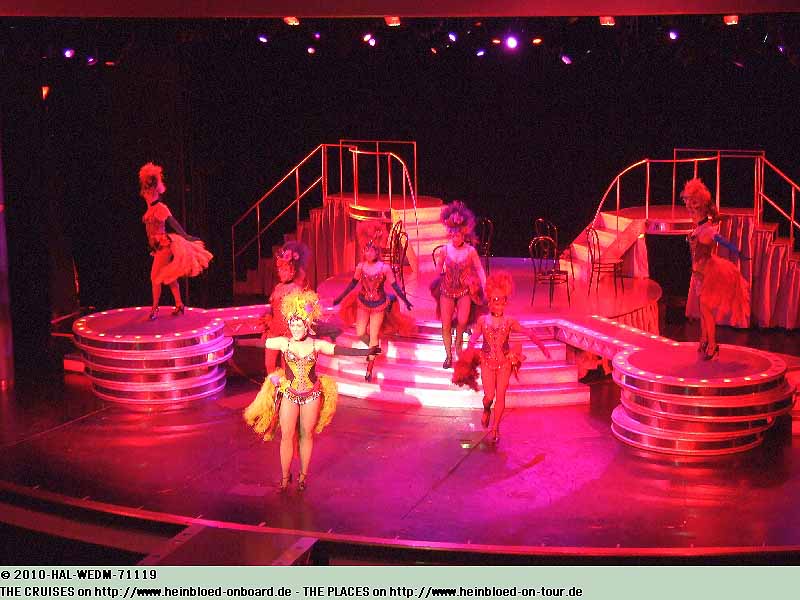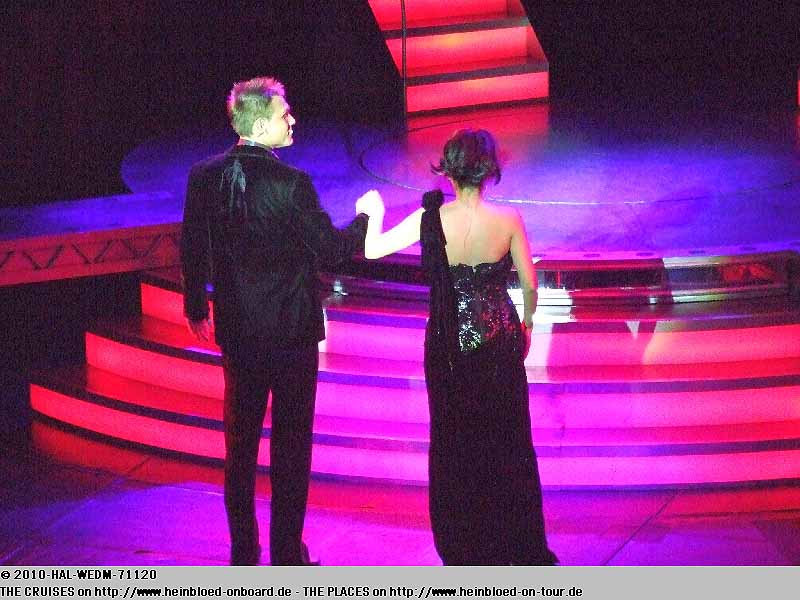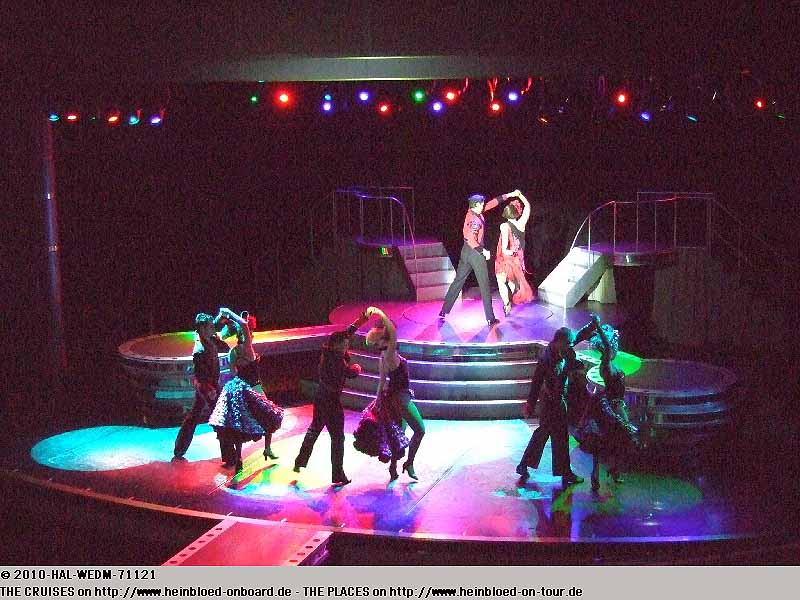 Drei Brüder, in in drei Stimmlagen singen: Bee Gees. Als Solist muss man sich schon entscheiden, welche der drei Stimmen man singen möchte. Alle drei geht als Solist nicht. Ansonsten war die Show wie die anderen zwei auch: perfekt und hat sehr viel Spaß gemacht.

Three brothers who sang in three different pitches of the voice: Bee Gees. As soloist you need to decide which of the three pitches of the voice you like to sing. All three are impossible as soloist. Apart from that the show were like the other two: perfect and made a lot of fun.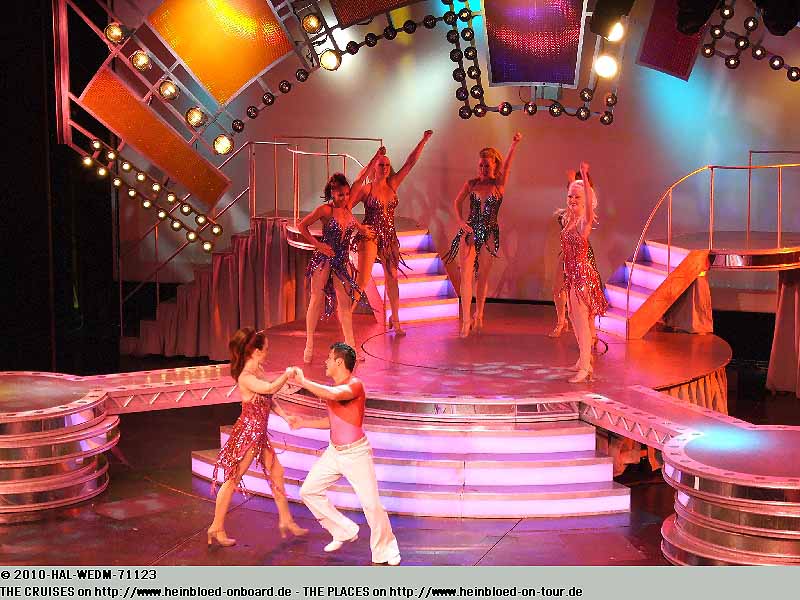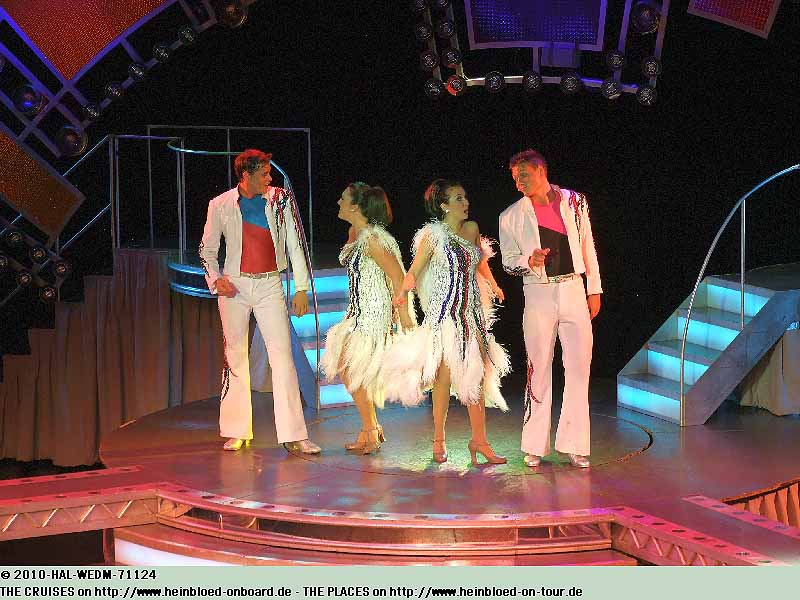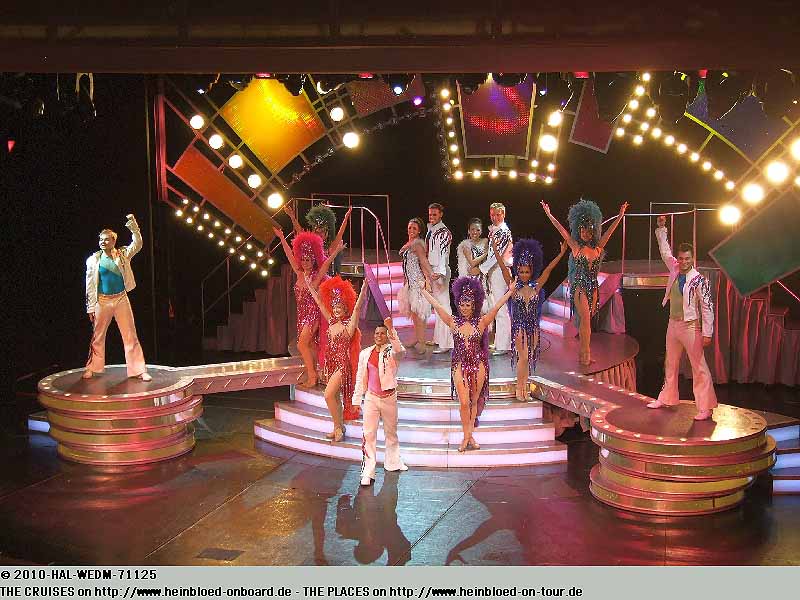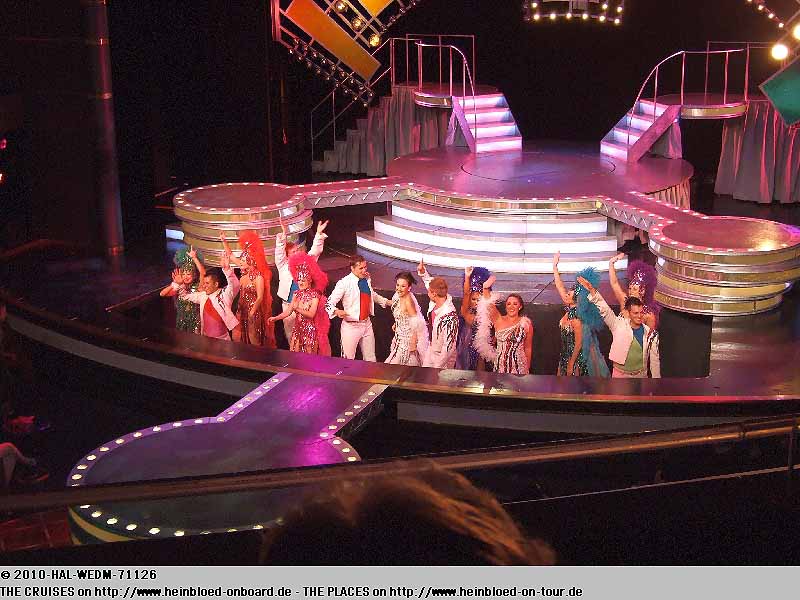 The difference between HAL and NCL... With HAL only collegues had a chance to get a hug for good-bye...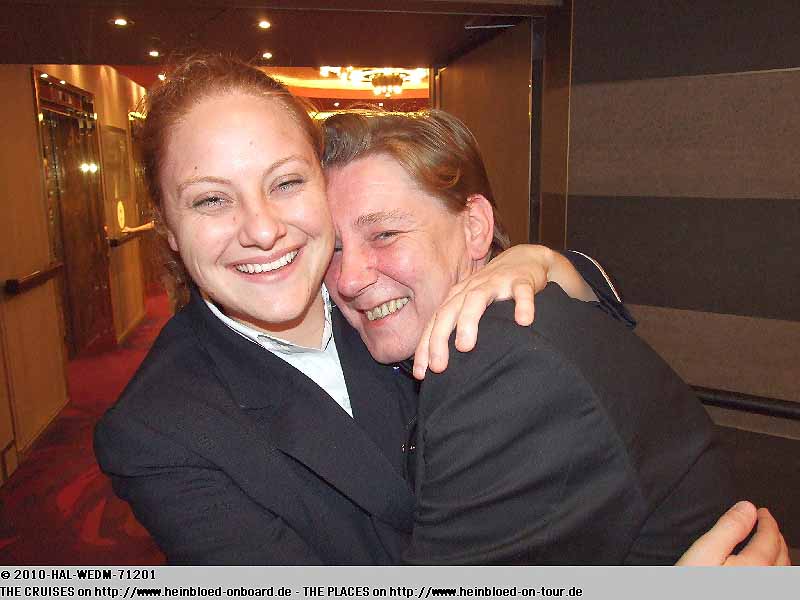 Ein Unterschied zwischen HAL und NCL... Bei HAL werden nur Kollegen so herzlich verabschiedet...
Bei NCL die Passagiere ebenfalls...

With NCL the passengers as well...