Scroll down for English explanations - alternates with German explanations.

Wir beginnen mit unserem Besichtigungsprogramm. Vorbei geht es an The Peninsula.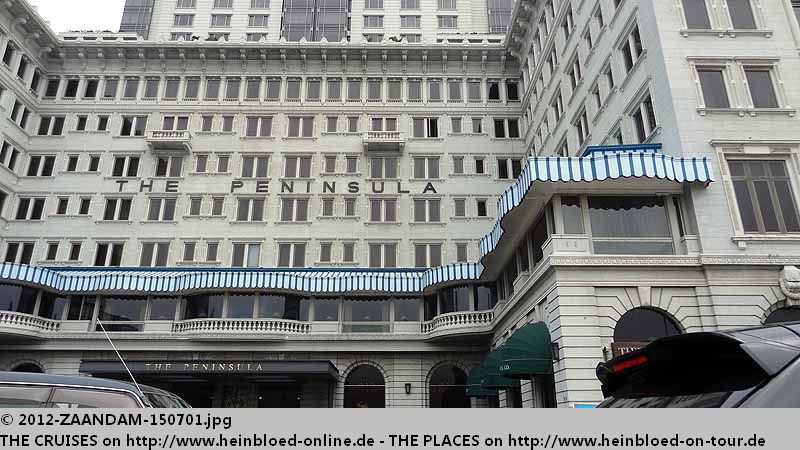 We started with our sightseeing programme. So we passed The Peninsula.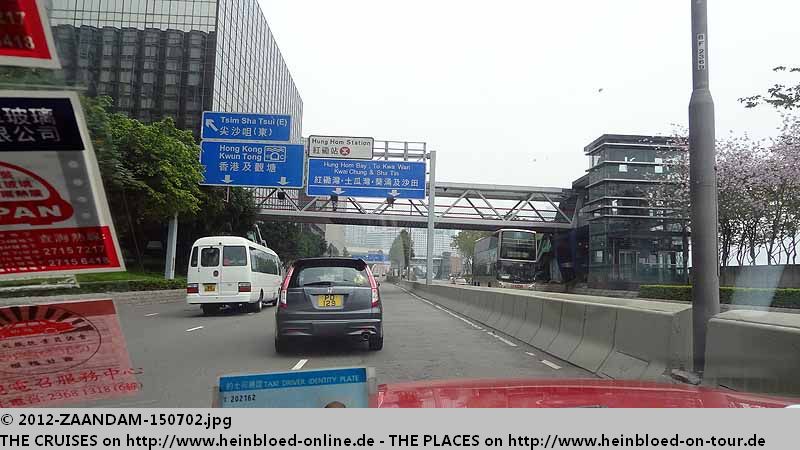 Es geht zur Ladies' Street (Tung Choi Street in Mong Kok). Mal gucken, was es so an Firlefanz und Nippes gibt.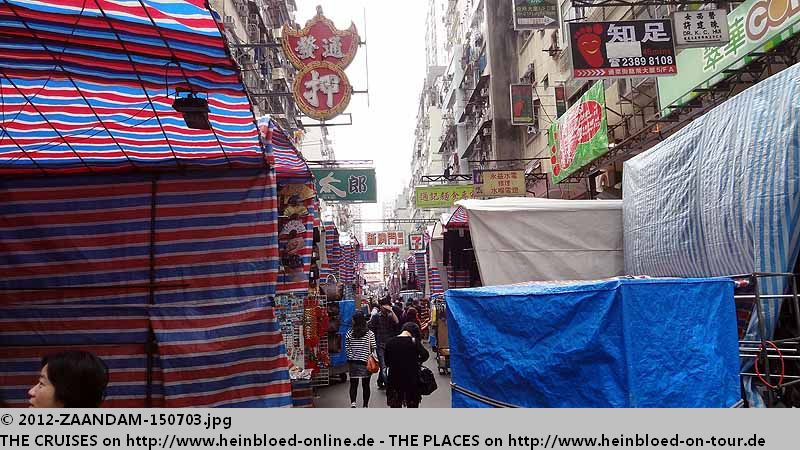 We went to Ladies' Street (Tung Choi Street in Mong Kok). Let us see what we can find on rubbish and knick-knacks.

But just a little before 12.00 hrs it was not too early. Many stands were not occupied yet.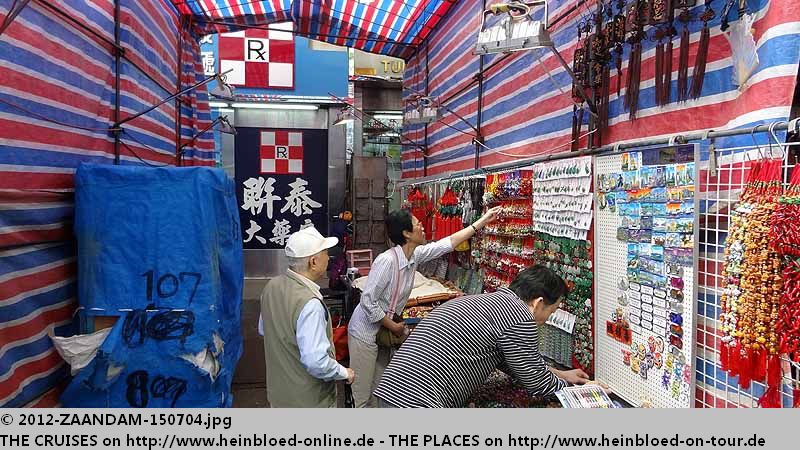 Kurz vor 12.00 Uhr ist es aber noch zu früh. Viele Stände sind noch nicht aufgebaut.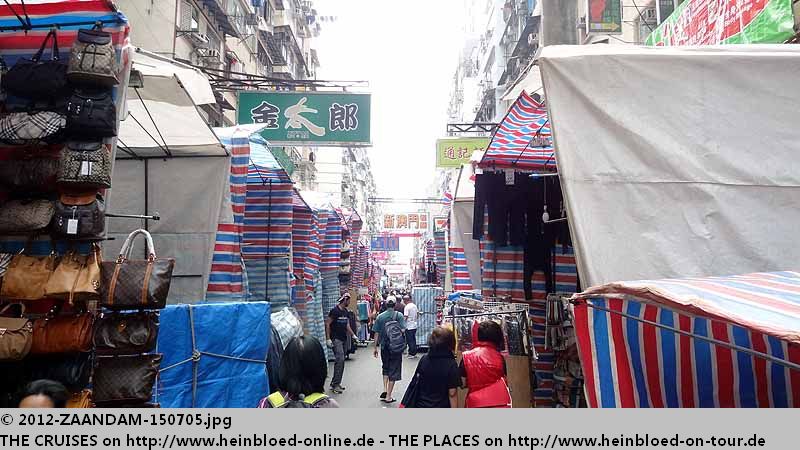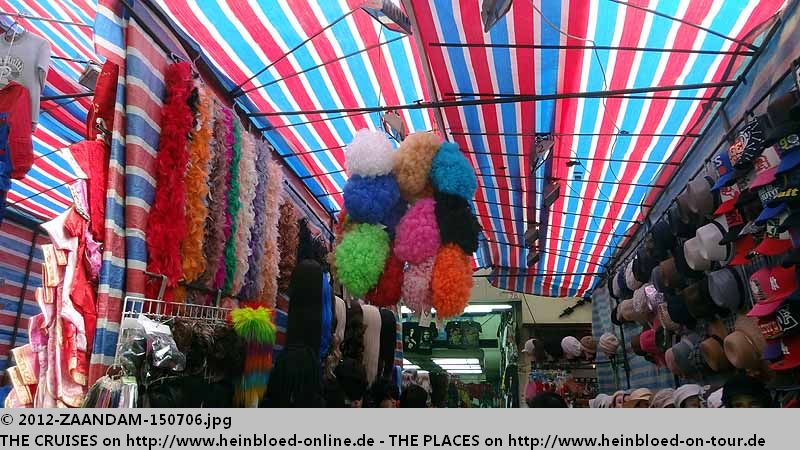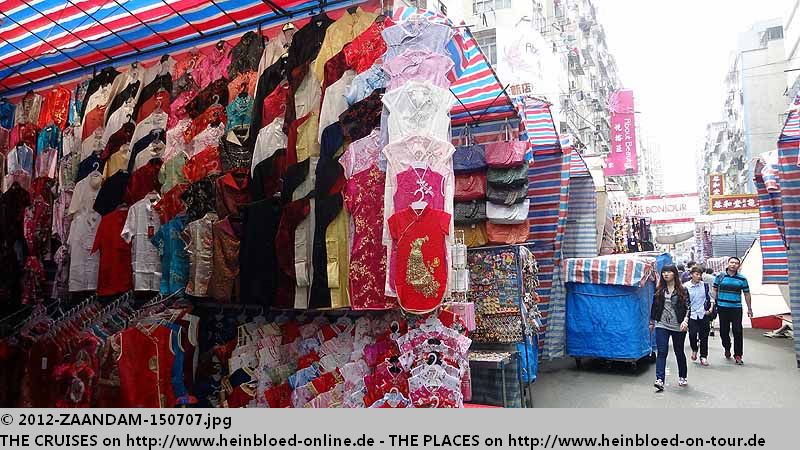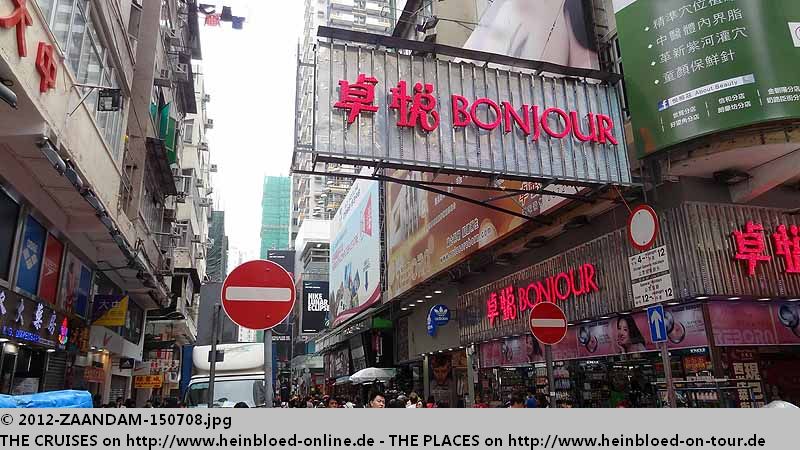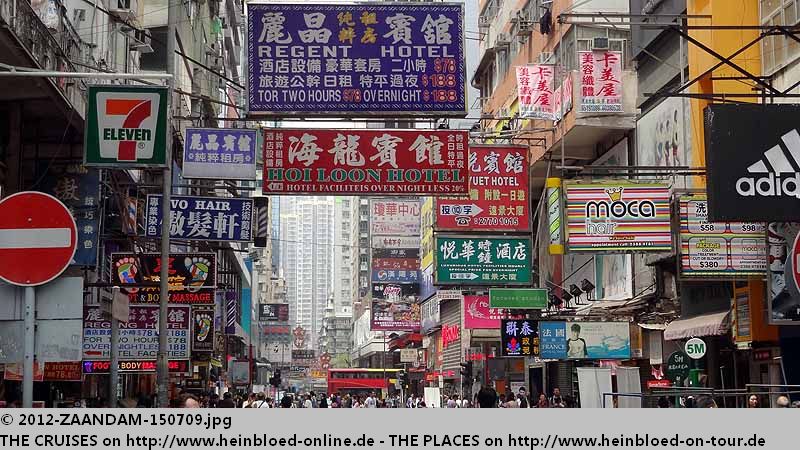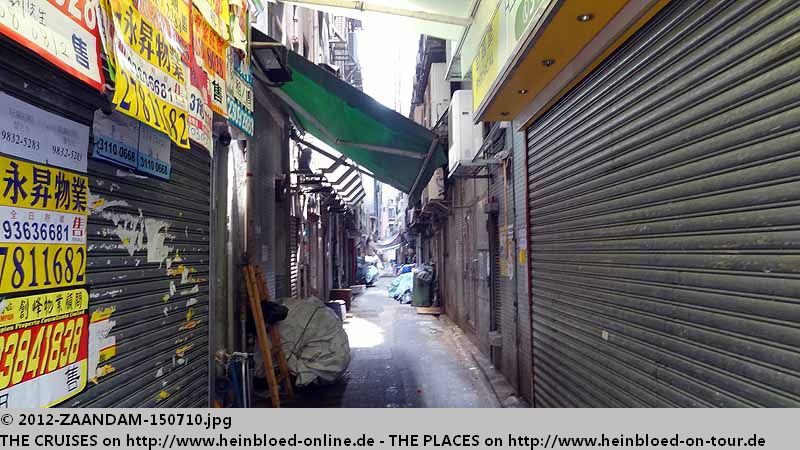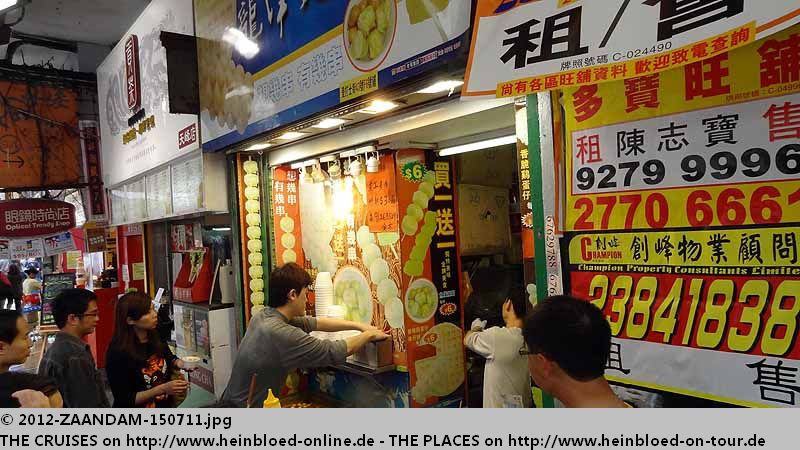 It smelled real good. But we did not want to eat standing.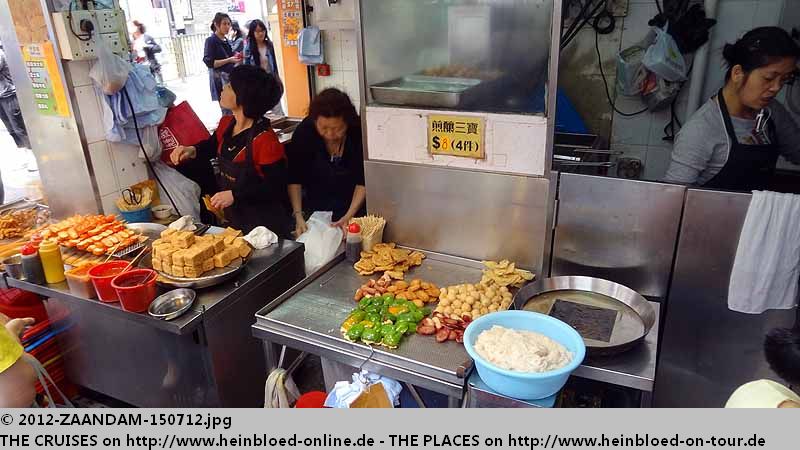 Hier roch es richtig lecker. Aber wir wollen nicht im Stehen essen.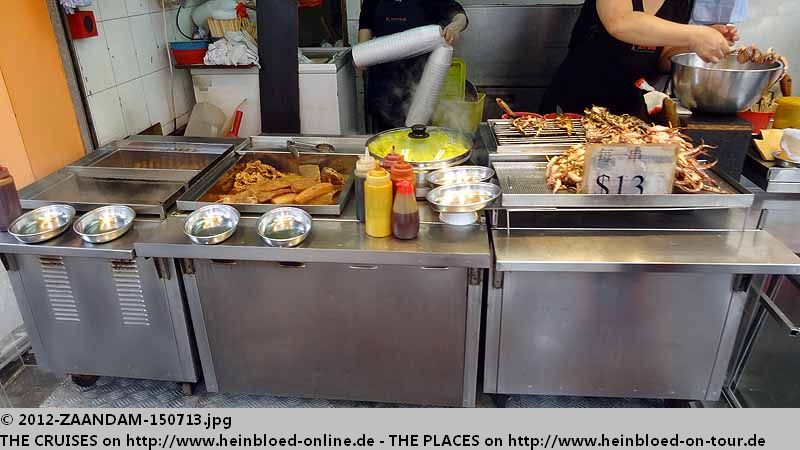 For technic-freaks: the parallel street Apliu Street with all the electronics store.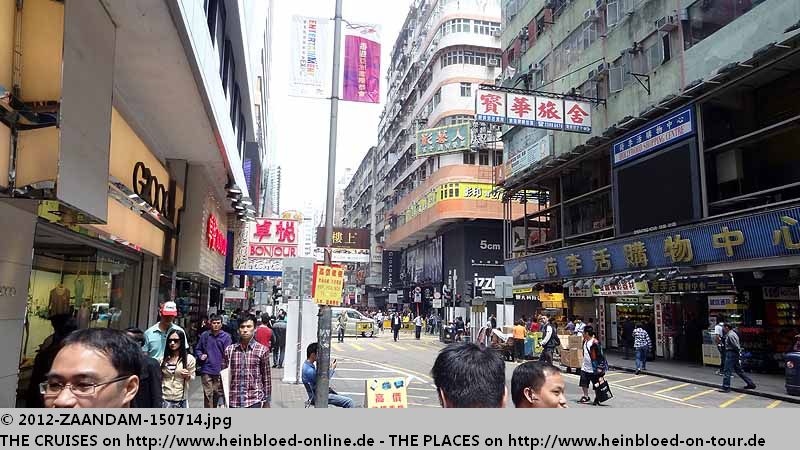 Für Technik-Freaks: die Parallelstraße Apliu Street mit vielen Elektronik-Läden.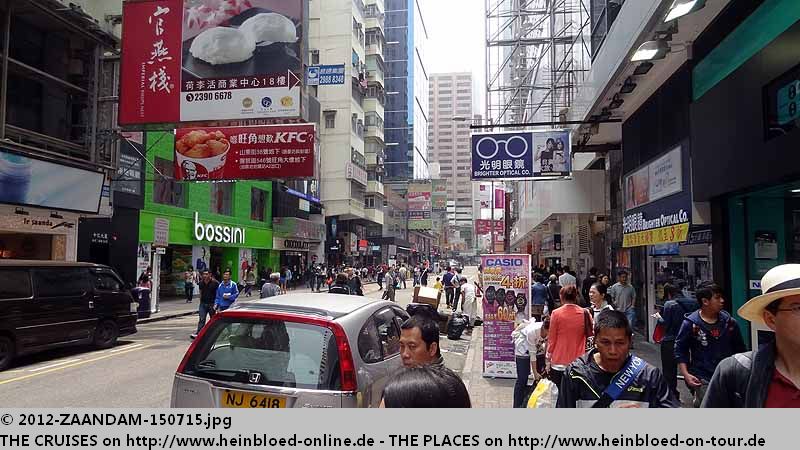 We went to Nathan Road - the North-South-main road of Kowloon.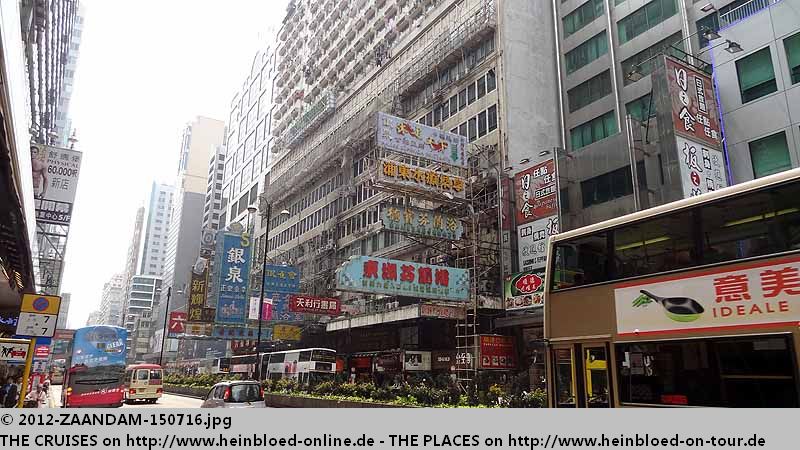 Wir gehen zur Nathan Road, der Nord-Süd-Magistrale von Kowloon.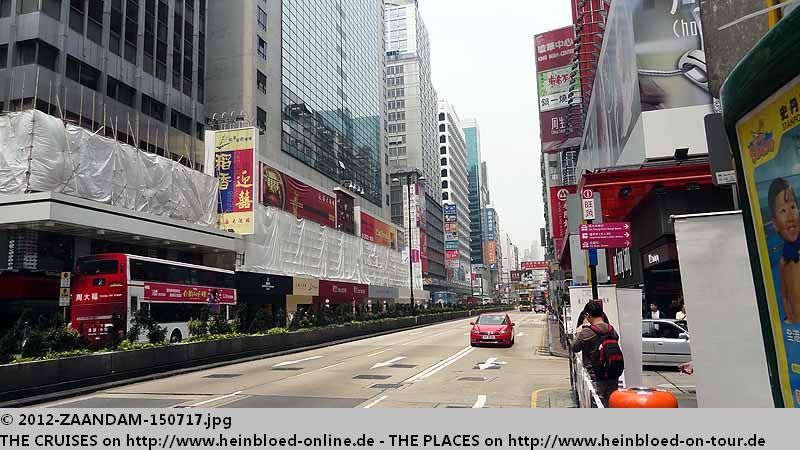 But my parents would like to return. So they found something to buy.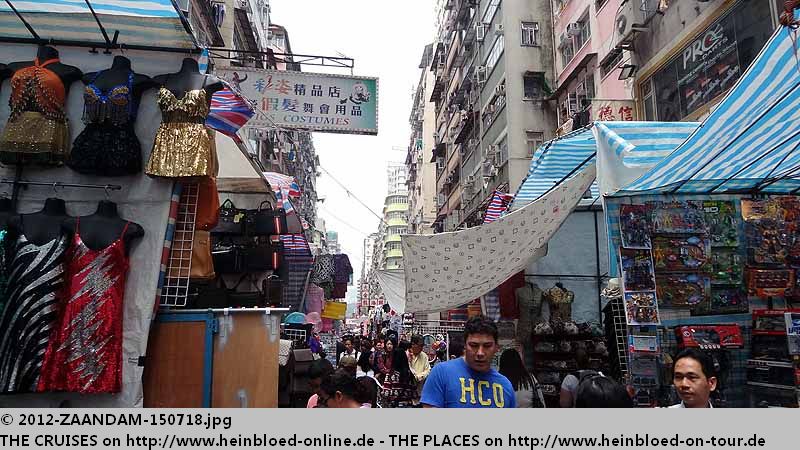 Aber meine Eltern zieht es zurück. Irgendwas haben sie auf jeden Fall gefunden.