Scroll down for English explanations - alternates with German explanations.

Noch einmal zieht die STAR PISCES an unserem Hotelzimmer vorbei.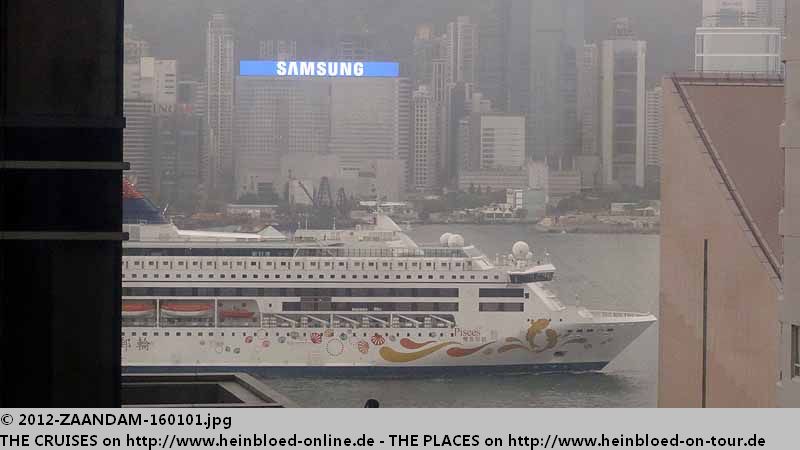 One more time STAR PISCES passed our hotel window.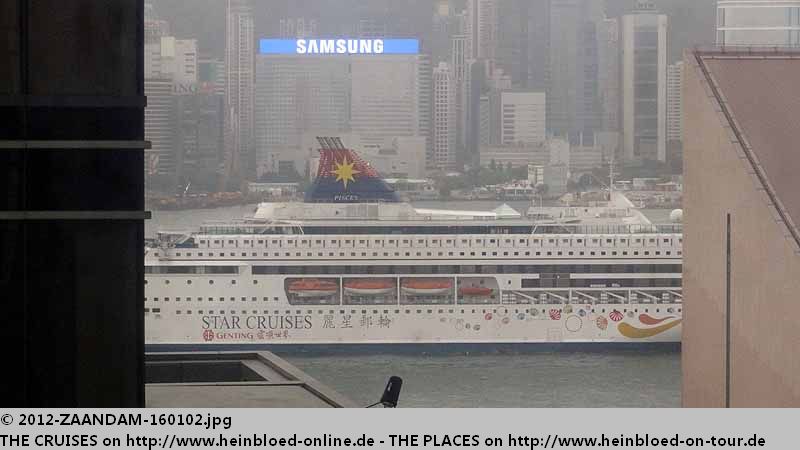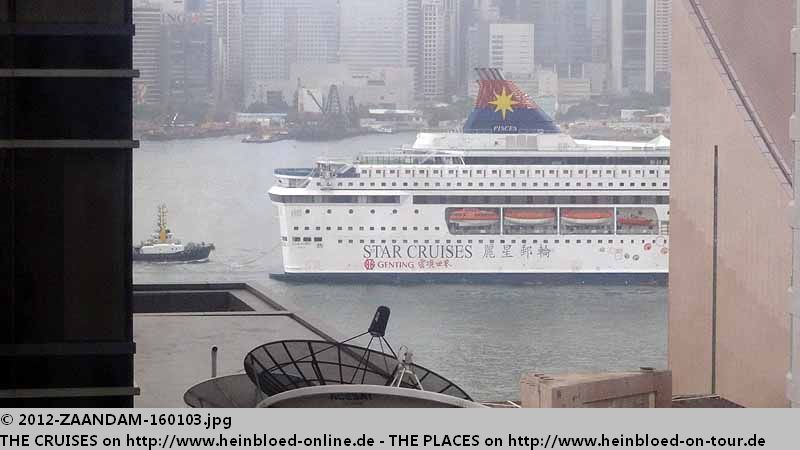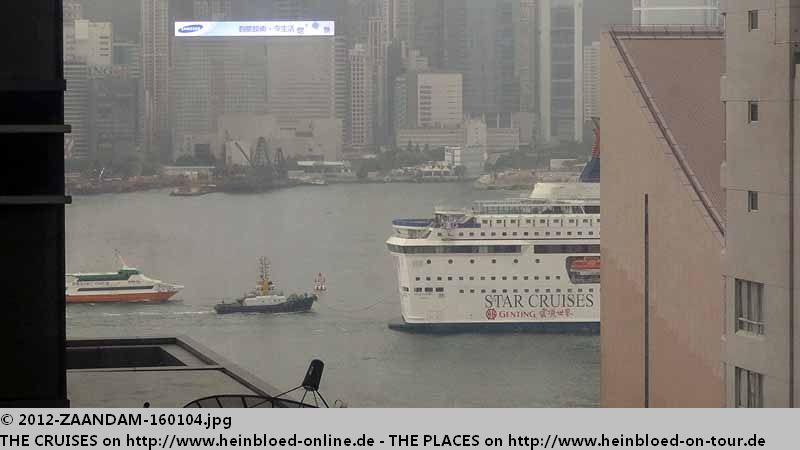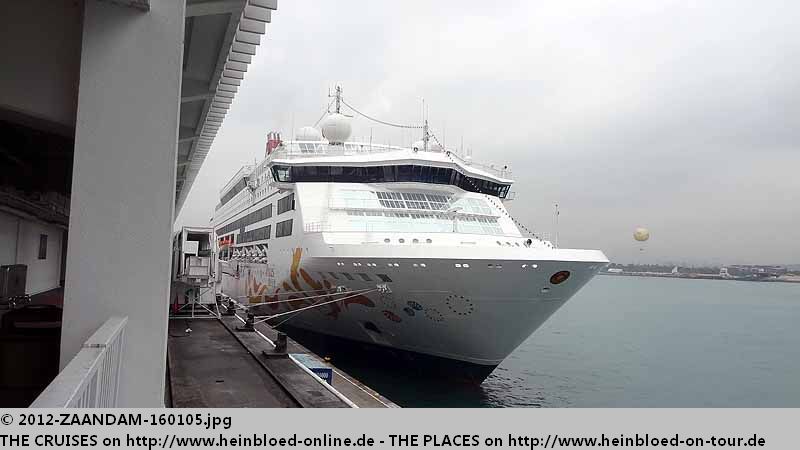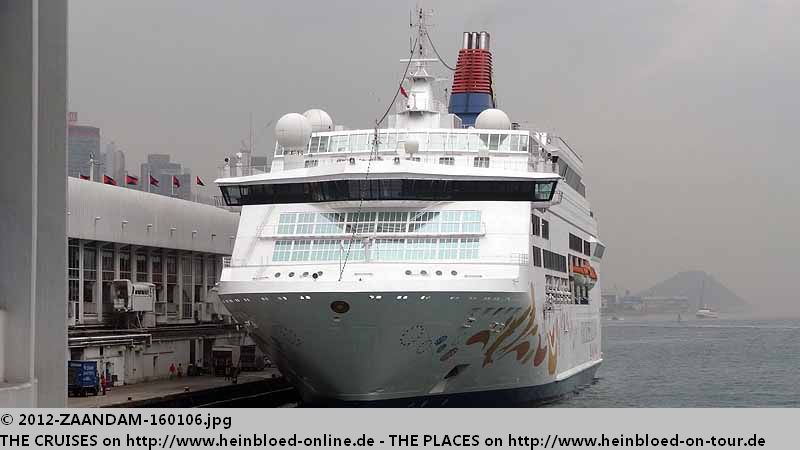 Wir gehen zum Frühstück. Auch gut...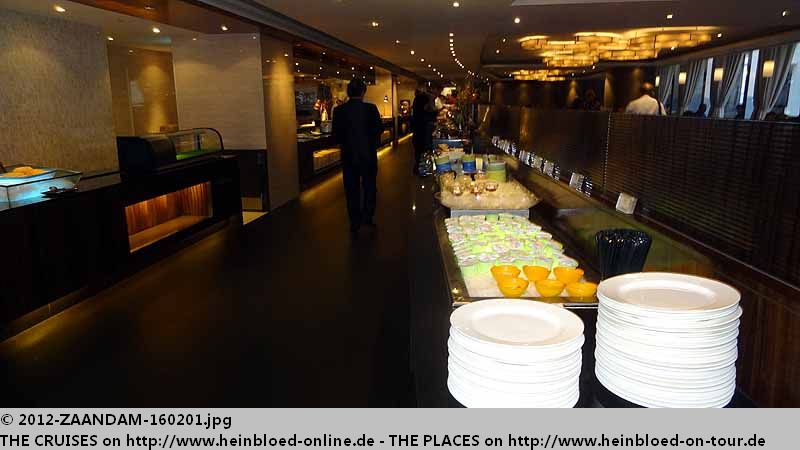 We went to breakfast. It was nice too...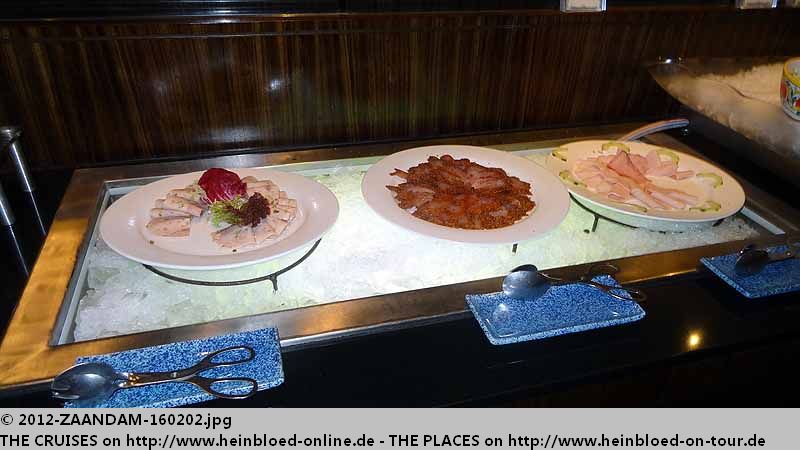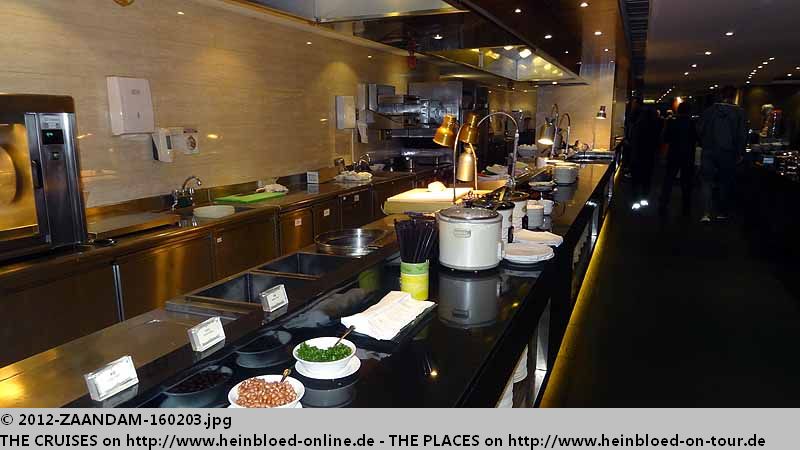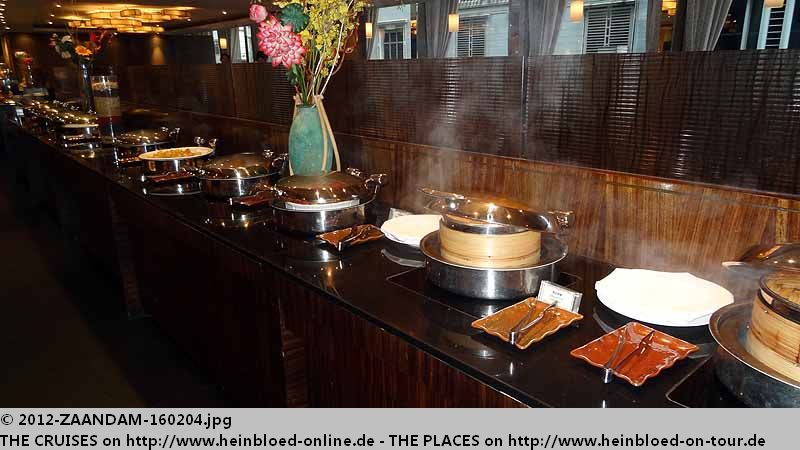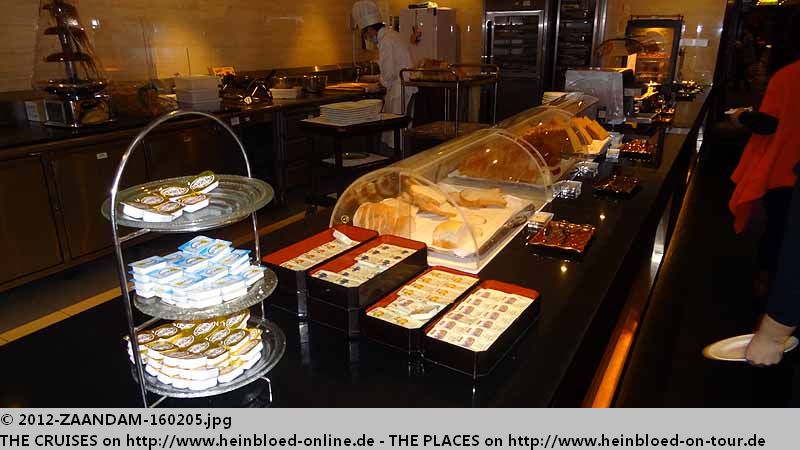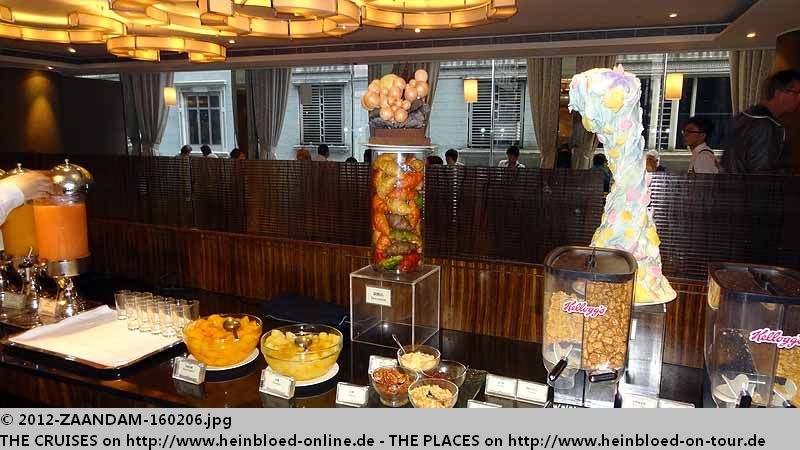 Für uns Harbour Club Gäste ist ein Teil des Restaurants reserviert.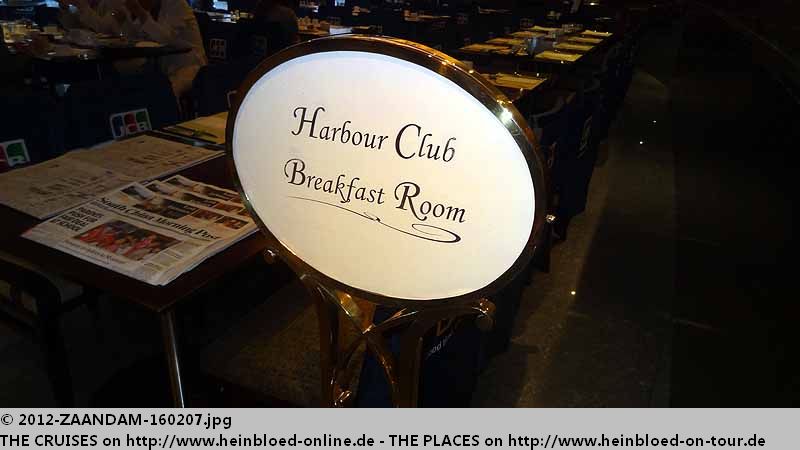 They had reserved a part of the restaurant for us Harbour Club guests.

My last congee.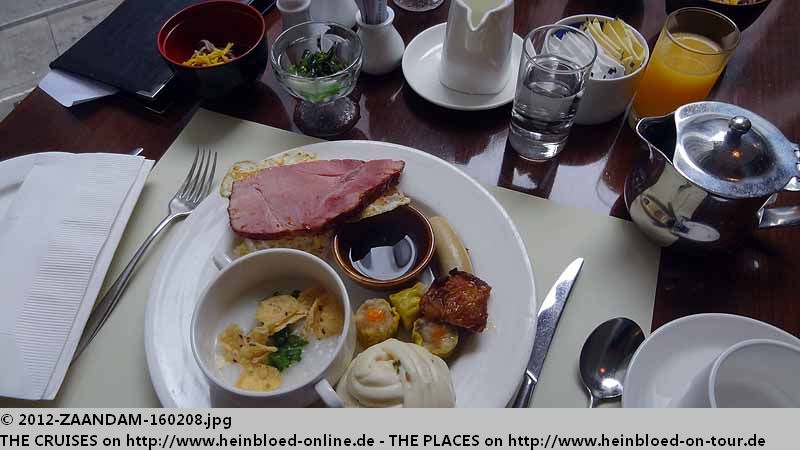 Mein letztes Congee.
Ich laufe nochmals rüber zur Star Ferry, um zu fotografieren. Nun sehe ich den Unterschied zum Preis, wenn man unten fährt.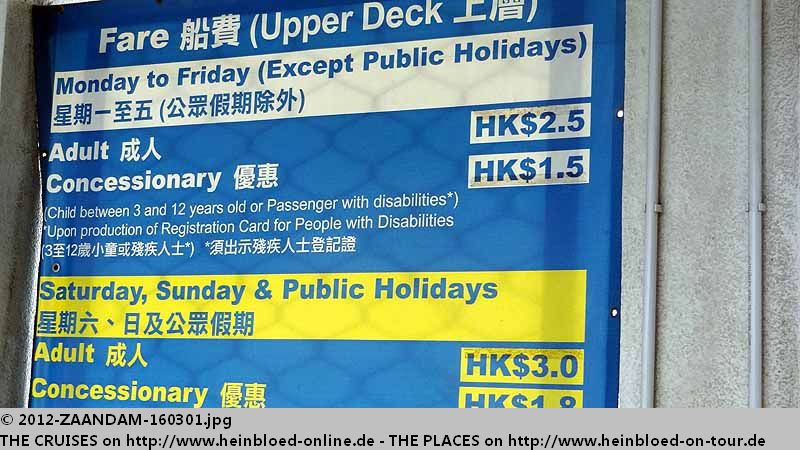 I went again to Star Ferry to take few pictures. Now I noticed the difference of the prices if you go lower deck.

Originally I wanted to go to Hong Kong to take few picutres but there were already good occassions to do so in the Star Ferry Terminal so I did not need to go although I paid already.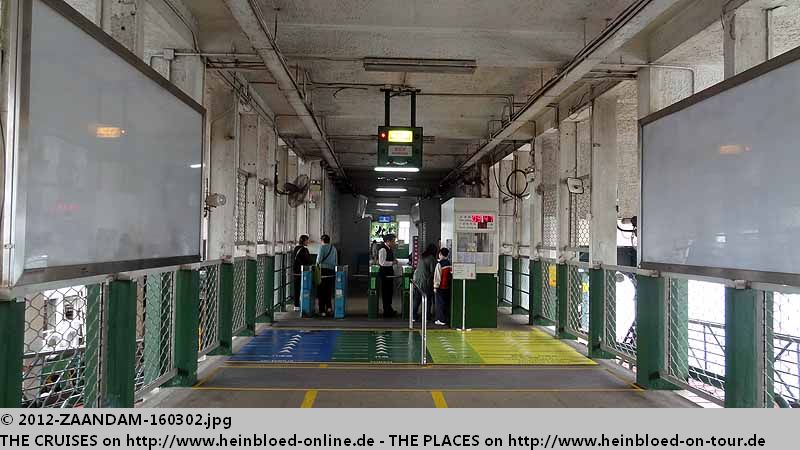 Eigentlich wollte ich nach Hongkong rüber fahren, um zu fotografieren, aber es war schon im Star Ferry Terminal selbst sehr gut möglich, so dass ich auf die Überfahrt verzichten konnte, obwohl ich dafür bezahlt habe.
Mein Objekt: ATHENA. Sie häte eigentlich vor unserem Hotelfenster sein sollen. War sie aber nicht.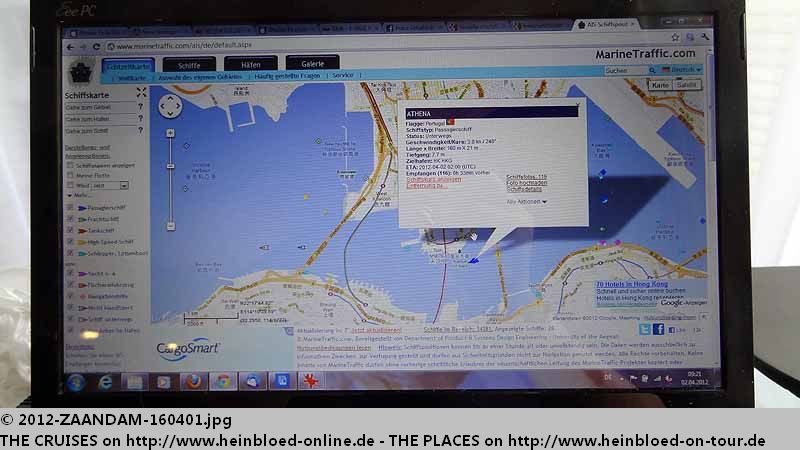 My object: ATHENA. She should be in front of our hotel window. But she was not.

She was already in port... formerly VÖLKERFREUNDSCHAFT when we had East-Germany and very early STOCKHOLM when she hit ANDREA DORIA which sank... She had many more names... I know.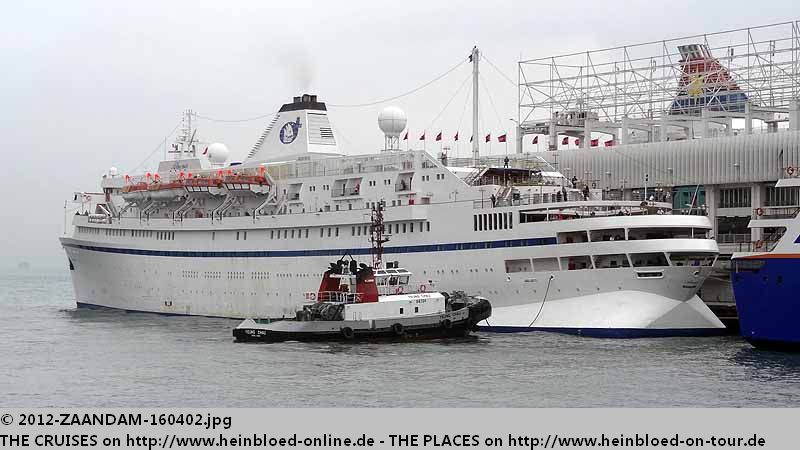 Sondern sie lag schon im Hafen... ehemals VÖLKERFREUNDSCHAFT zu DDR-Zeiten oder ganz früher STOCKHOLM als sie die ANDREA DORIA gerammt hat, die dann unterging... Sie hat noch viel mehr Namen... ich weiß.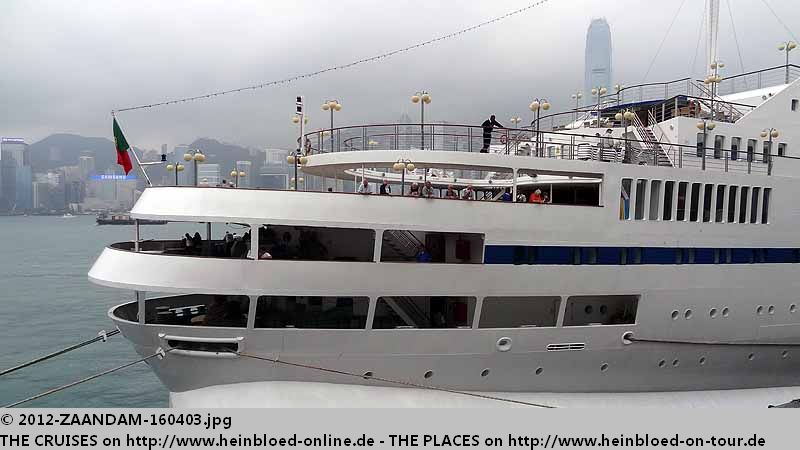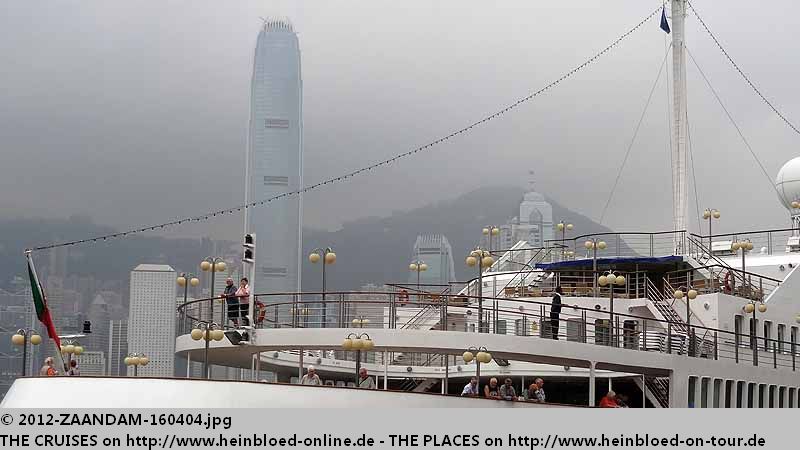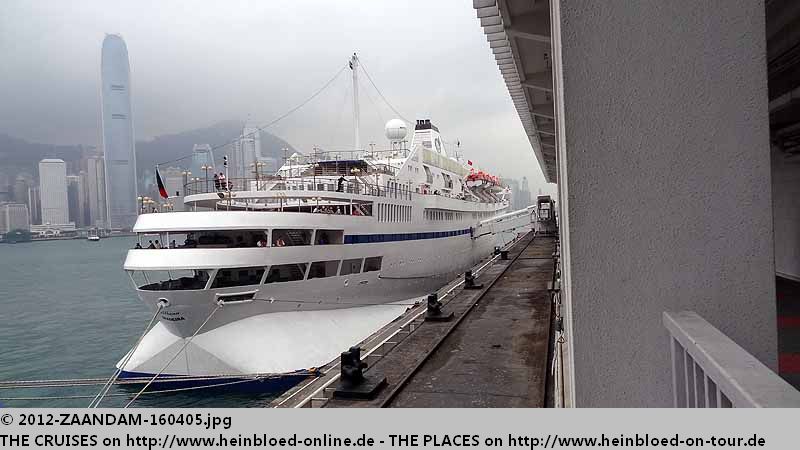 And few more impressions from EXPLORER.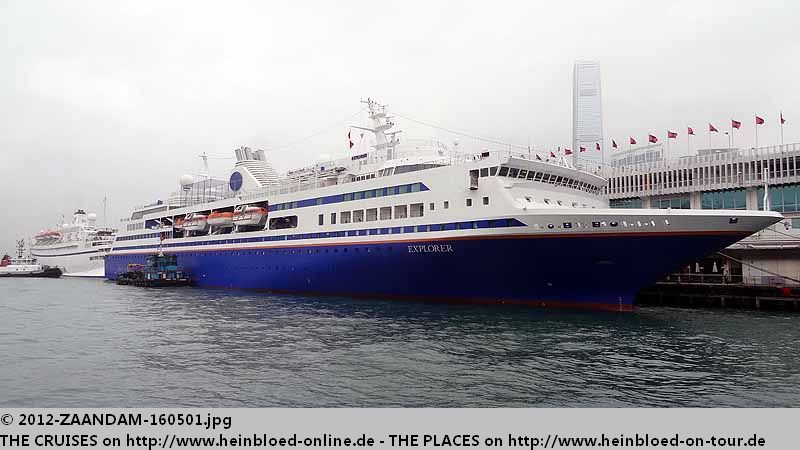 Nochmals ein paar Eindrücke von der EXPLORER.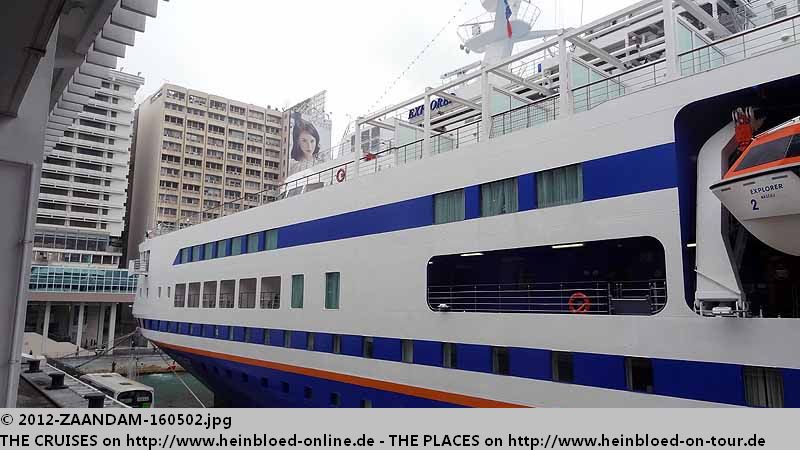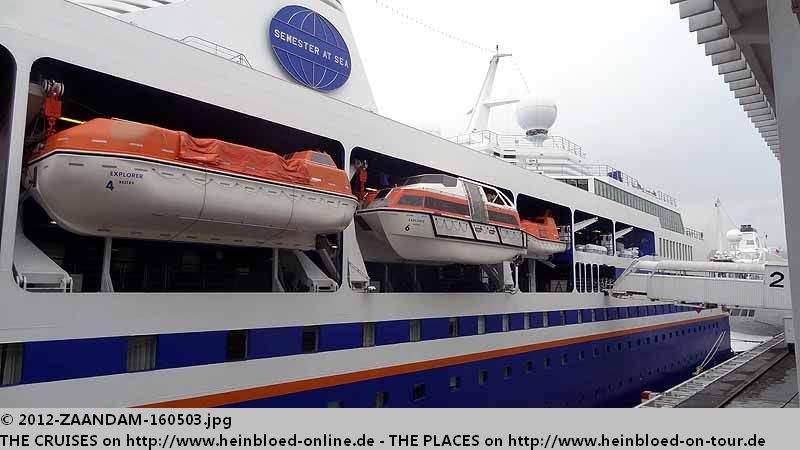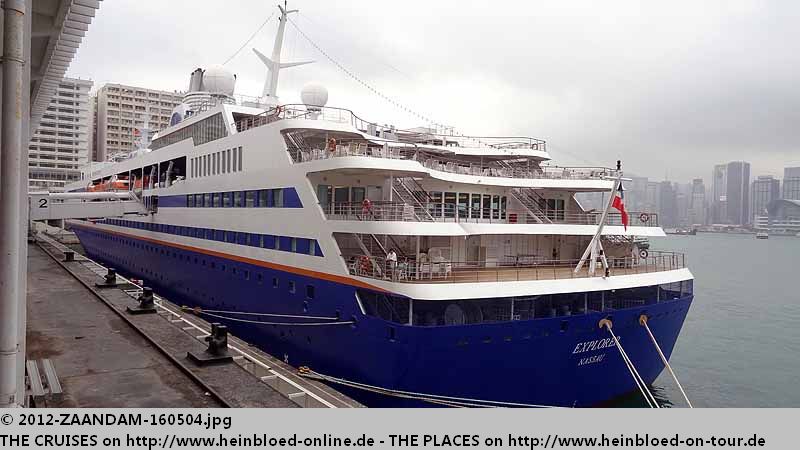 This time we asked the Chief-Concierge who ordered of course a van for us. Unfortunately the car had no permission to go to Lan Tau.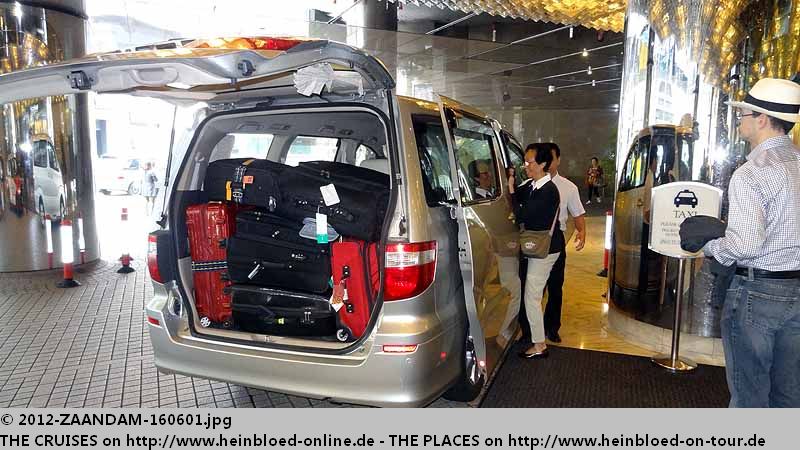 Dieses Mal haben wir den Chef-Concierge gefragt, der uns selbstverständlich einen Van besorgen konnte. Leider hat das Fahrzeug keine Zulassung für Lan Tau.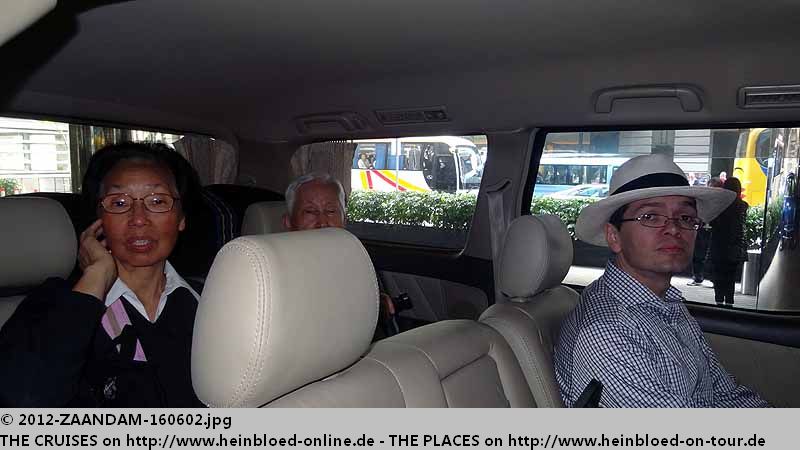 It was a little early for our flight but we could already handed over our bags.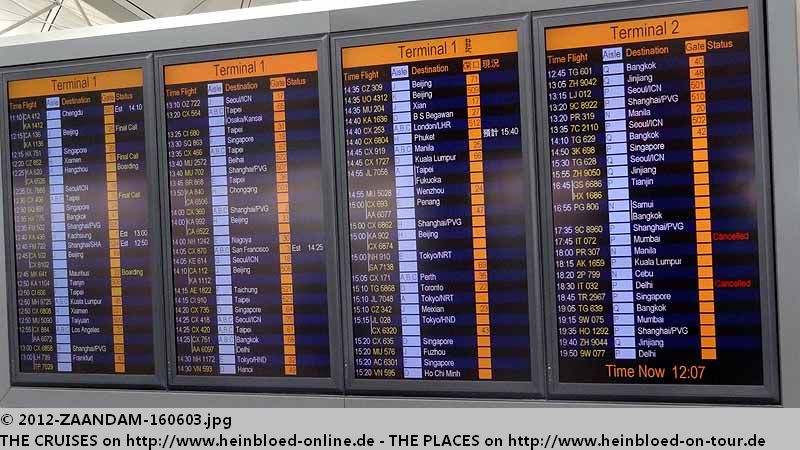 Für unseren Flug ist es noch ein wenig früh, aber trotzdem dürfen wir die Koffer schon abgeben.
Nur in das Buchungssystem der Lufthansa kommt Singapore Airlines nicht. Dafür bildet sich eine Riesenschlange vor dem Web-Check-In-Schalter. Und da wir Business Class Gäste der Lufthansa sind und bei Singapore Airlines in Frankfurt ein Fehler bei der Platzvergabe (1. Die Konfiguration wurde geändert und wir hatten für Premium-Sitze bezahlt... und 2. meine Eltern wurden irrtümlich auf Notausgangssitze platziert.) passiert ist, verzichtet man auf die Erhebung der Gebühren für das Übergepäcks.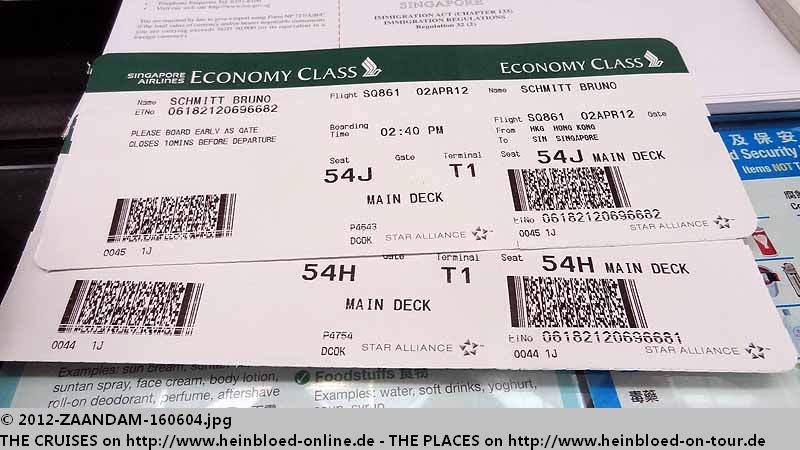 Somehow Singapore Airlines could not get access to the system of Lufthansa. So we occured a longer queue for web-check-in-guests. As we fly Business Class on Lufthansa and Singapore Airlines in Frankfurt made a mistake when we pre-assigned the seats (1. Change of configuration and we paid for premium seats... and 2. my parents were placed to exit row.) they did not cahrge for the access baggage we had.