Scroll down for English explanations - alternates with German explanations.

Meine Eltern wollen lieber am Flughafen bleiben. Wir wollten eigentlich mal schnell nach Tai O nochmals: ein altes Fischerdörfchen auf Lantau.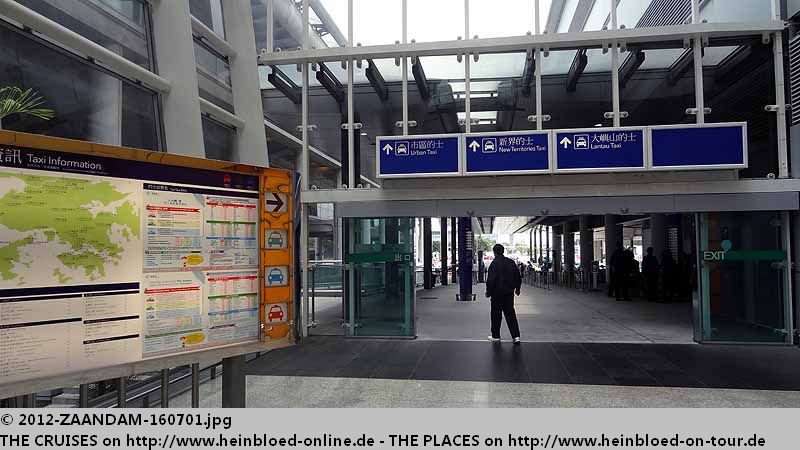 My parents preferred to stay at the airport. We wanted to go for a quick trip to Tai O: an old fishermen's village on Lantau.

Looked like it must be around the corner.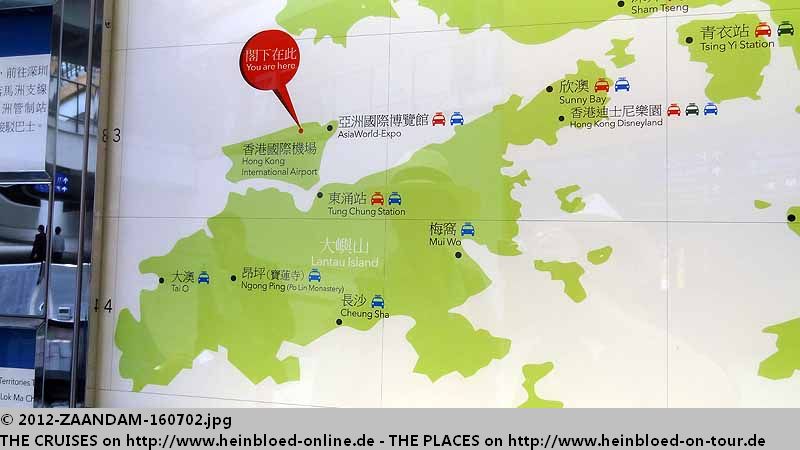 Müsste um die Ecke sein...
Es gibt drei Taxen in Hongkong: rot für Hongkong, grün für die Neuen Gebiete und blau für Lantau.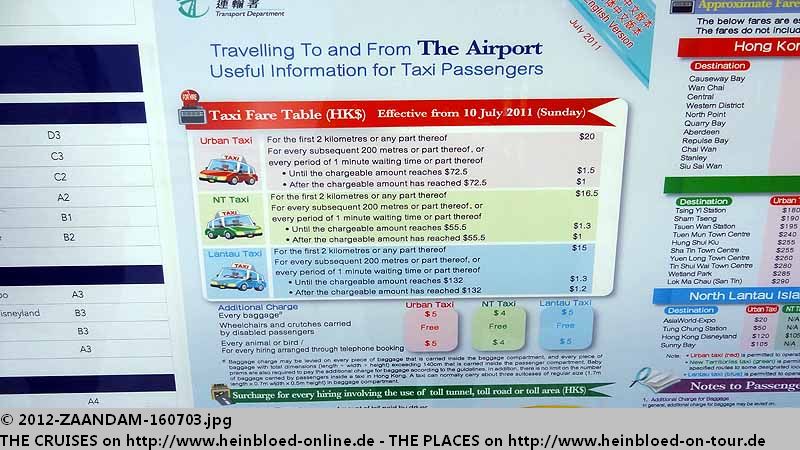 There are three type of taxis in Hong Kong: red for Hong Kong, green for the New Territories and blue for Lantau.

Not every taxi can go to every place.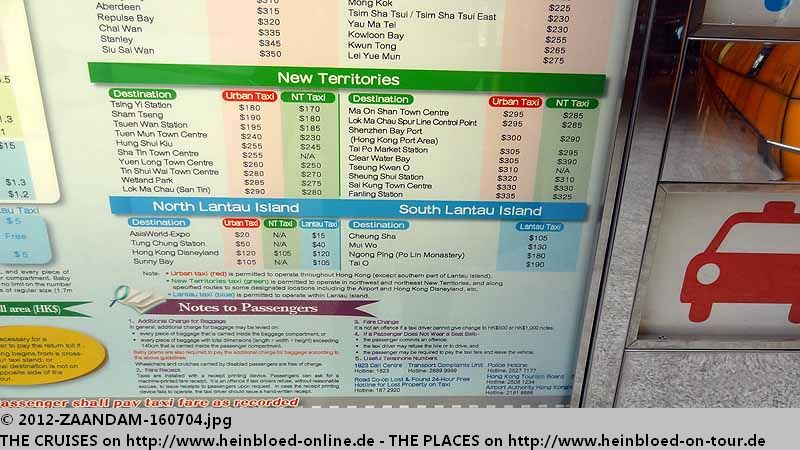 Nicht jedes Taxi darf jeden Ort anfahren.
So müssen wir uns an die blauen Taxen halten.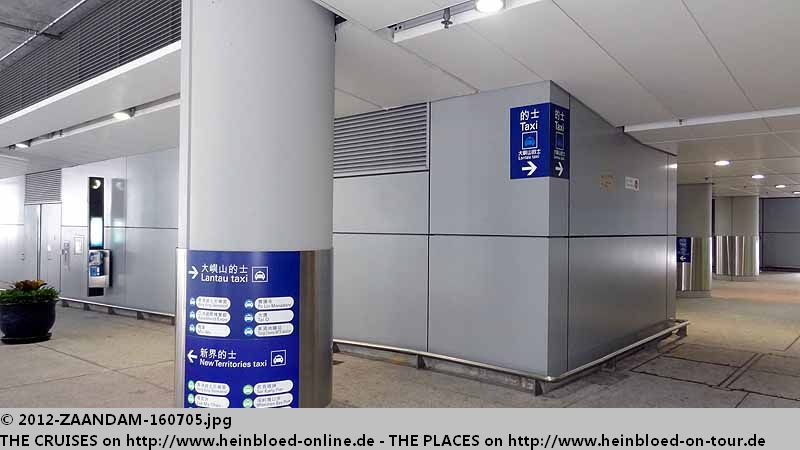 So we had to look for a blue taxi.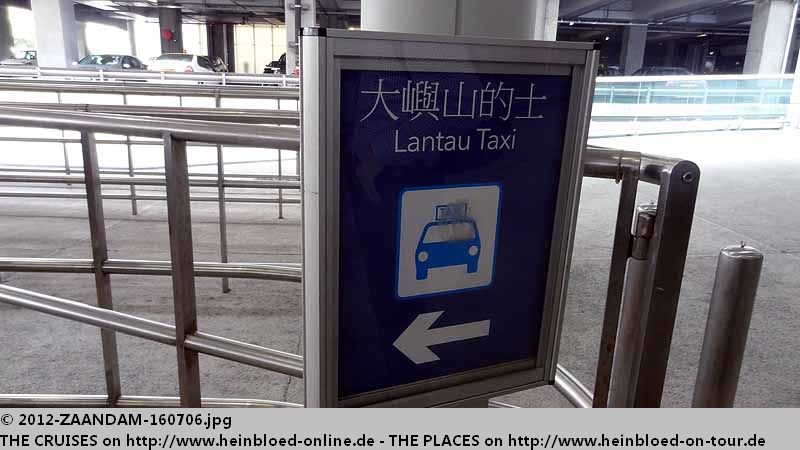 Grün hat eine Schlange... Rot hat eine Schlange...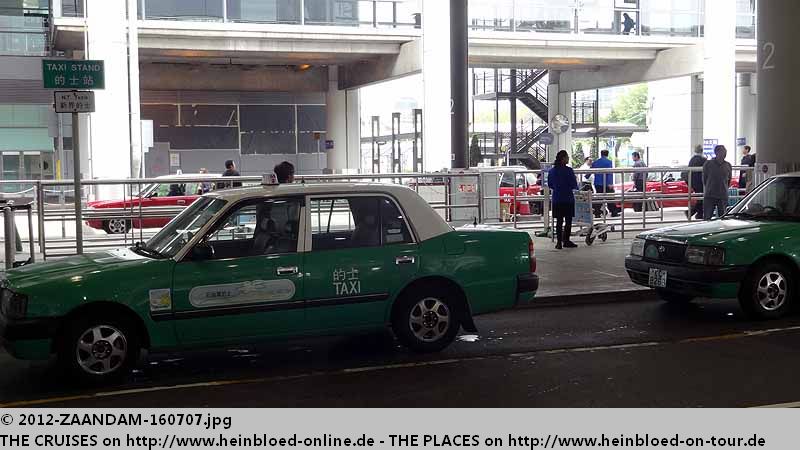 Green had a queue... red had a queue...

Only we had single taxis so that had not taxi queue but a guests queue...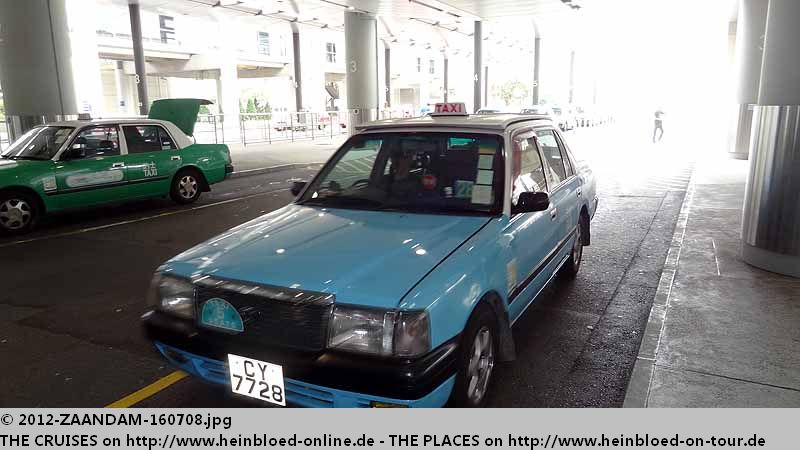 Nur bei uns kommen die Taxen vereinzelt, dass es keine Taxischlange gibt sondern eine Gästeschlange...
Unser Fahrer meint, dass wir es zeitlich nicht schaffen würden. So meint er: am besten Shopping. Auf Lantau gibt es ein Outlet und man im Notfall auch mit der U-Bahn zurück. Tung Chung Station, falls man mal so hierher will.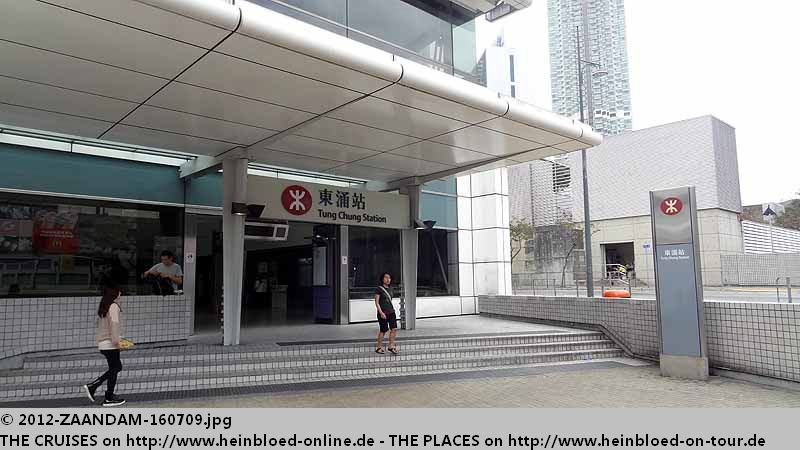 Our driver said that we would not made it right on time to be back. So he said that it might be the best to do some shopping. On Lantau there is an Outlet Center and you can back for the worst case even with the Subway. Tung Chung Station just in case you want come to this place.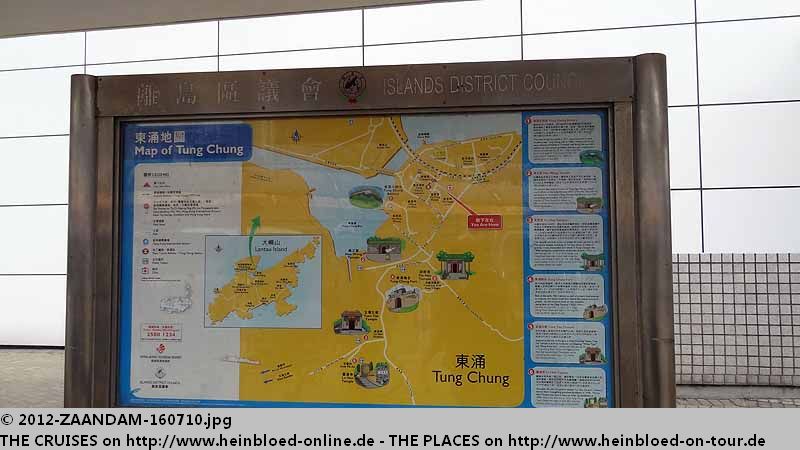 Unser Fahrer erklärt uns, dass wir auch die roten Taxen zurück zum Flughafen nehmen dürfen, aber sie teurer sind, als die blauen Taxen.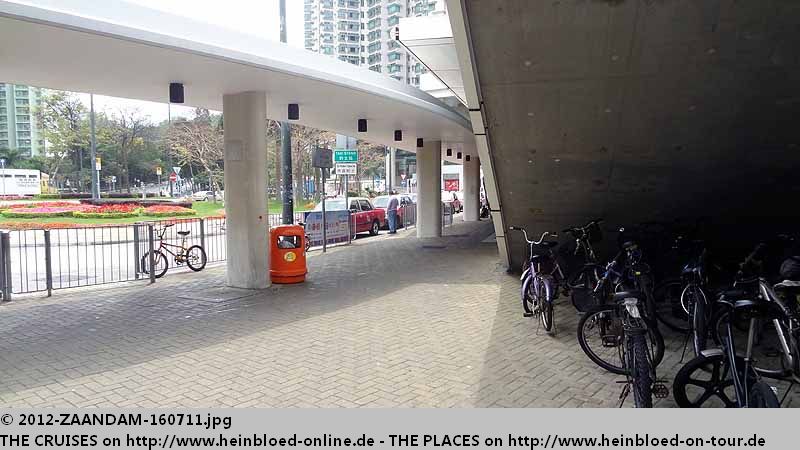 Our driver explained that we could also use the red taxis to the airport but they would be more expensive than the blue one.

We were at the CityGate Outlets.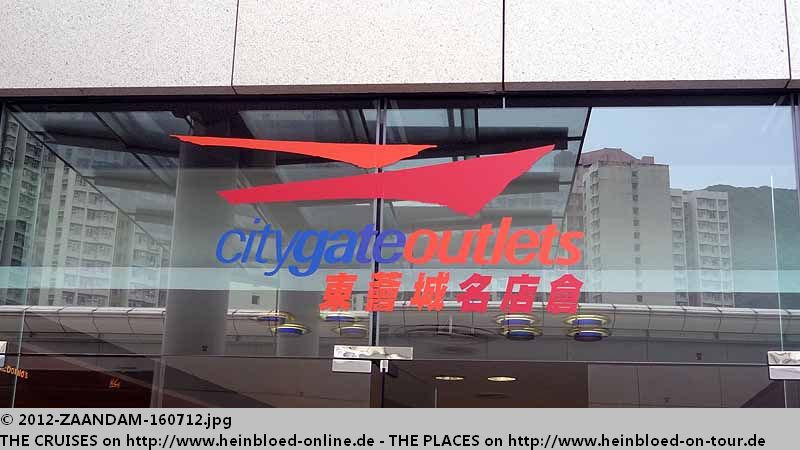 Wir sind im
CityGate Outlets
.
Alle Ketten, die wir sonst aus den US- und deutschen Outletcentern so kennen. In einer Hongkong Fassung vom Media Markt kaufe ich ein neues Etui für mein iPad, das ich mir um die Schulter und den Hals hängen kann, um freie Hände zu haben.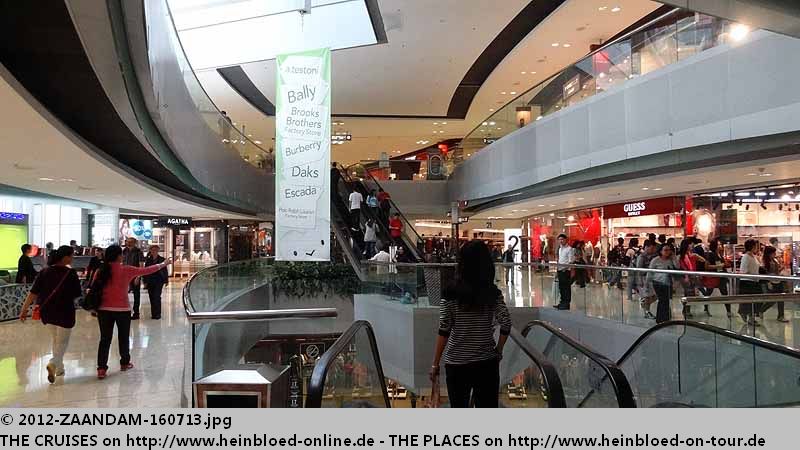 You find all chains which we know from US- and German outlet centers. In a Hong Kong version of Best Buy I bought a new cover for my iPad which I can wear around neck and shoulder to have free hands.

So we went quickly to have some sushis.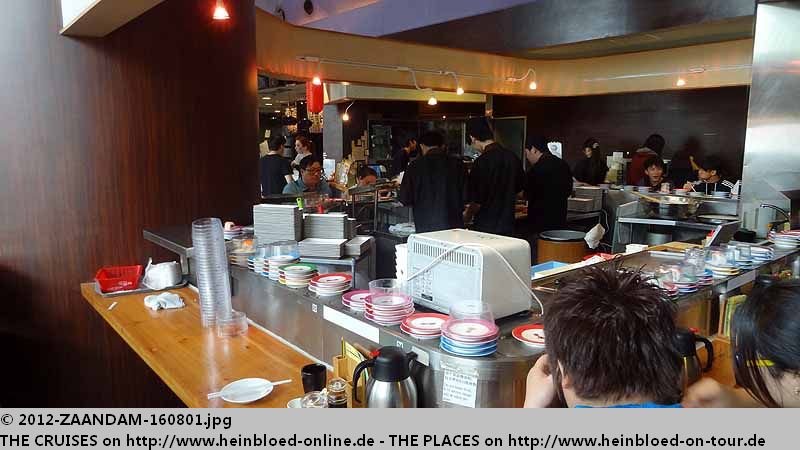 So gehen wir schnell Sushi essen.
Tische gibt es nur für Famlien, aber ich darf trotzdem bleiben. Wenn auch mit Protest. Die Bestellliste wird auf den Tisch geknallt.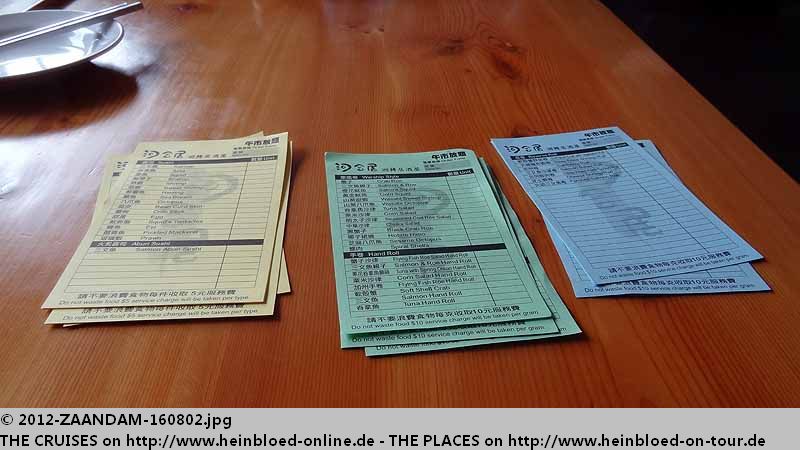 Tables were only available for families but we were allowed to stay. Even they did not like it. The list for our orders were threwn on the table.

The peak-hours were already gone. So I had enough space for our handbags.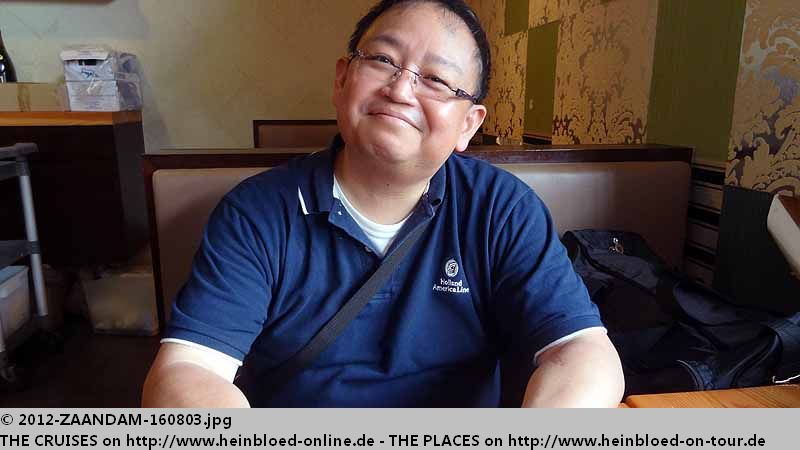 Das Hauptgeschäft ist eh vorbei. So habe ich doch Platz für unser Handgepäck.
Tee: igitt...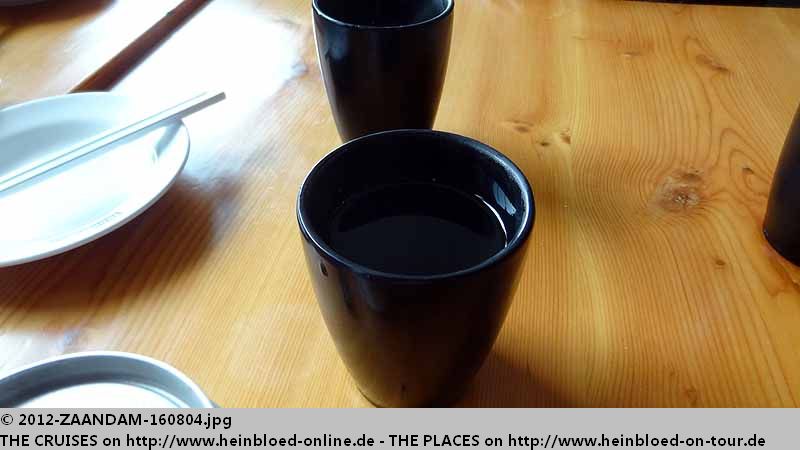 The tee was terrible...

The suhshis were o.k.... We had already better sushis but also more expensive ones.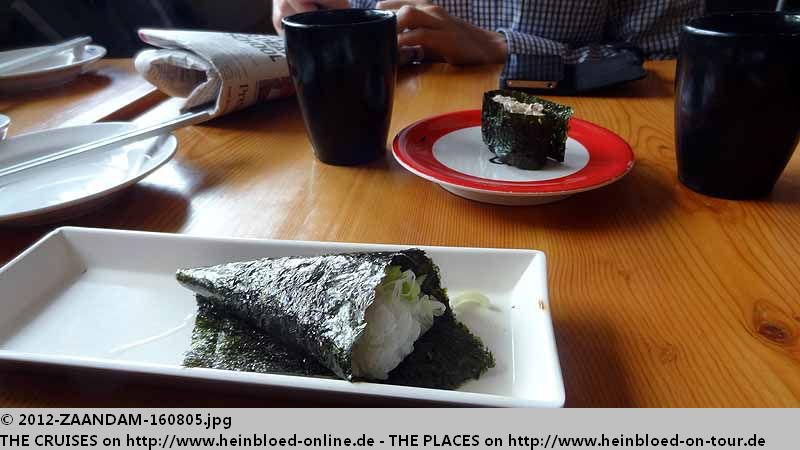 Sushi... so là là... wir haben besser, aber auch schon teurer gegessen.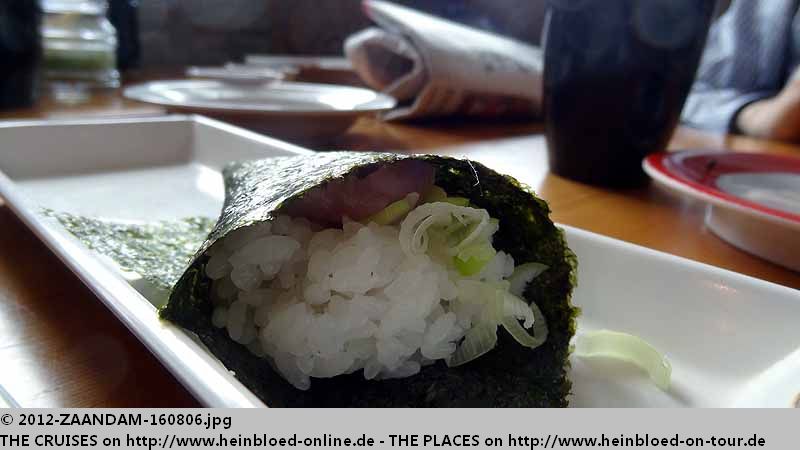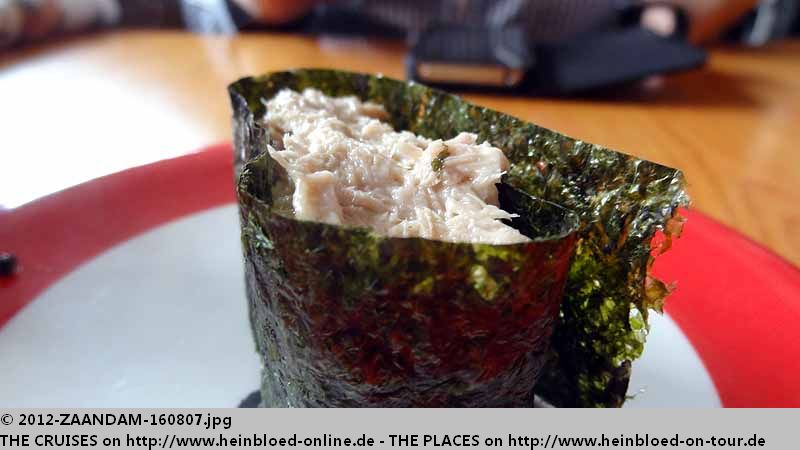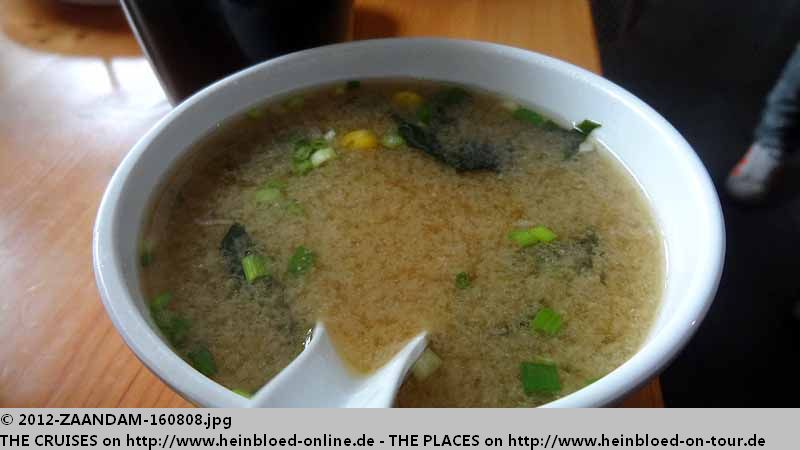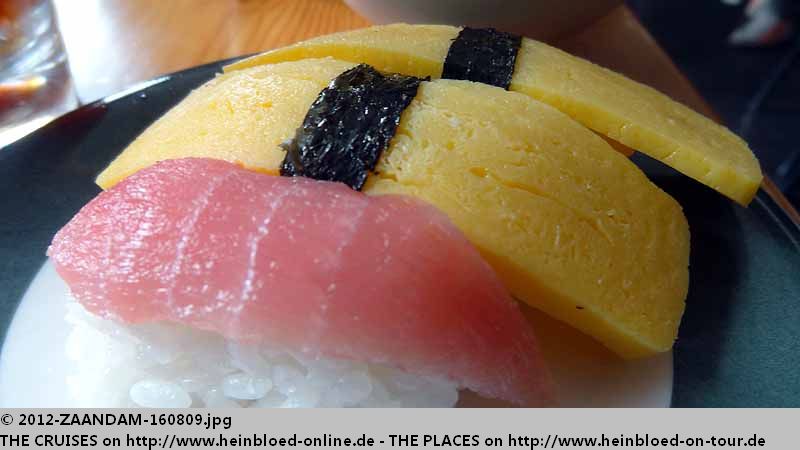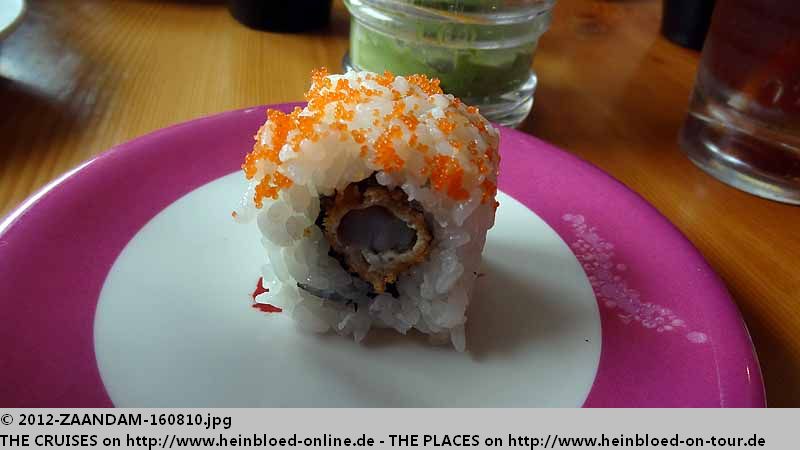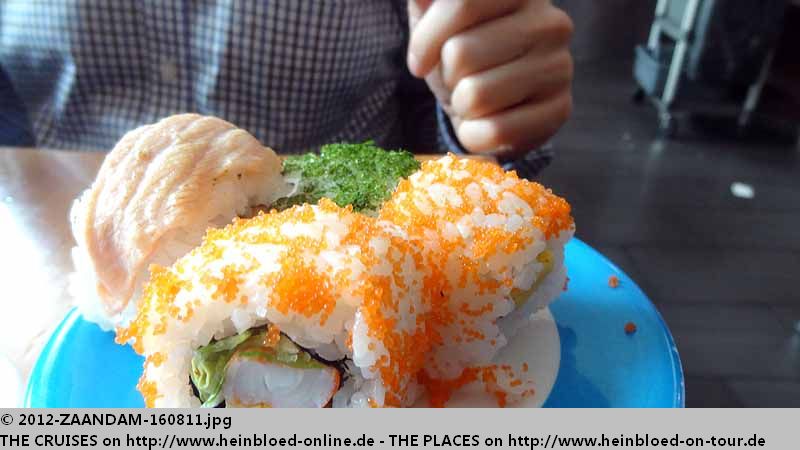 Das haben wir nicht so ganz verstanden, warum man nichts übriglassen und mit nach Hause nehmen darf, ohne die 10 HKD zahlen zu müssen.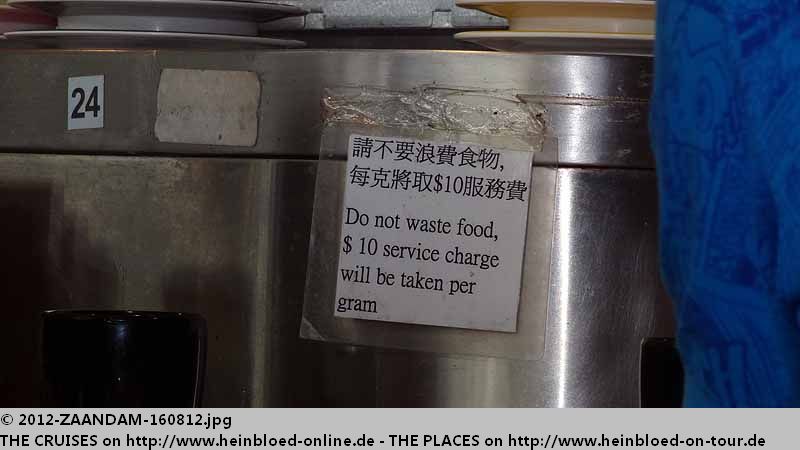 We did not understand this why you should left something and take it home without paying 10 HKD.

As we were not so full my parents recommended us to see this place.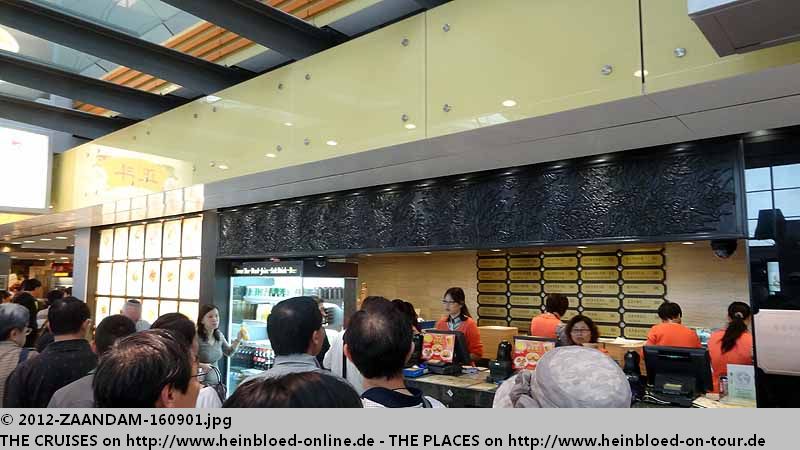 Da wir nicht so richtig satt sind, meinen meine Eltern, dass dieser Laden sehr gut sei.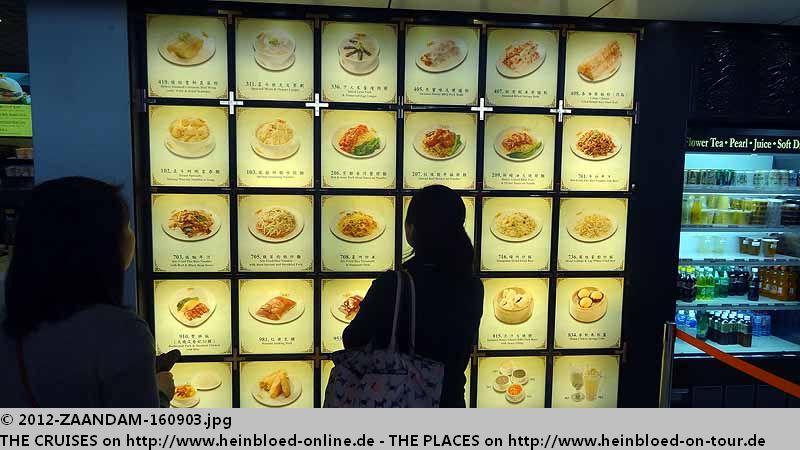 Unfortunately many Mainland Chinese liked the food too but they had no habits and always tried to push us away from the queue.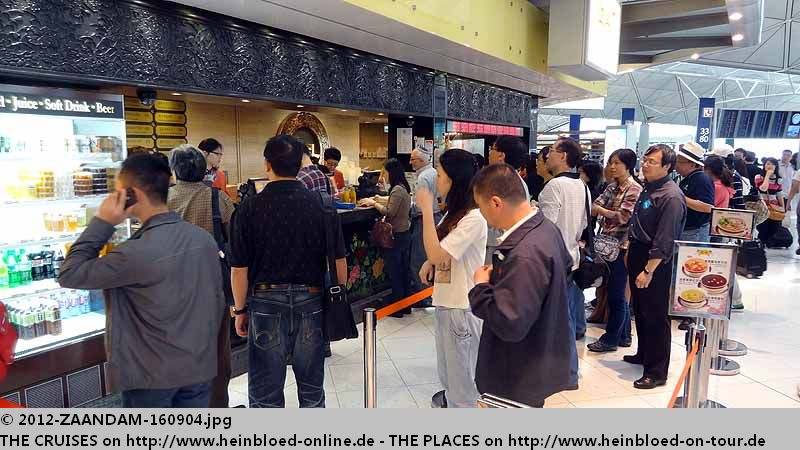 Leider fanden auch viele Festlandschinesen gut, die absolut keine Manieren haben und uns ständig aus der Schlange geschubst haben.
Aber das Essen war gut und für einen Flughafen günstig.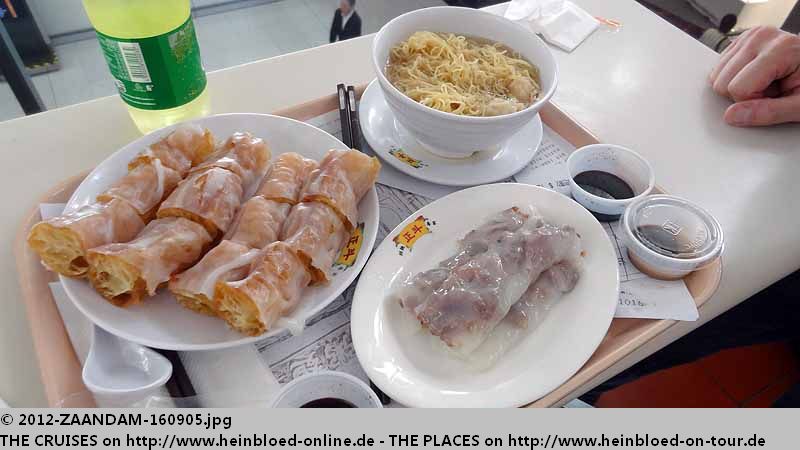 But for an airport the food was realy cheap and good.