Scroll down for English explanations - alternates with German explanations.

Economy Class... aber Singapore Airlines...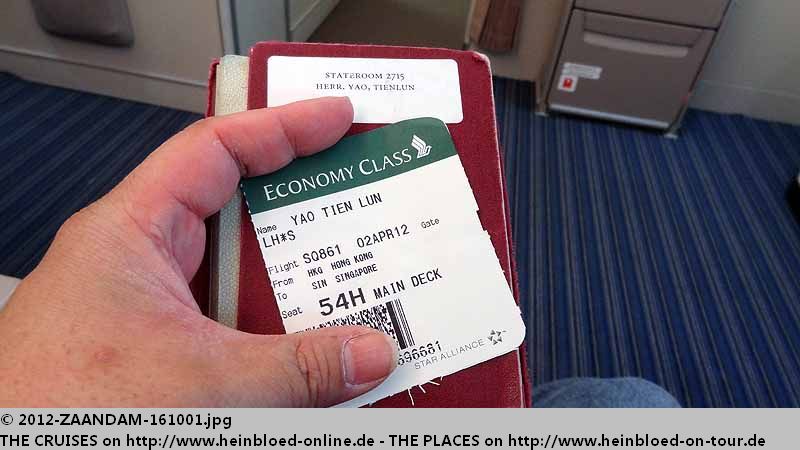 Economy Class... but Singapore Airlines...

My father liked it...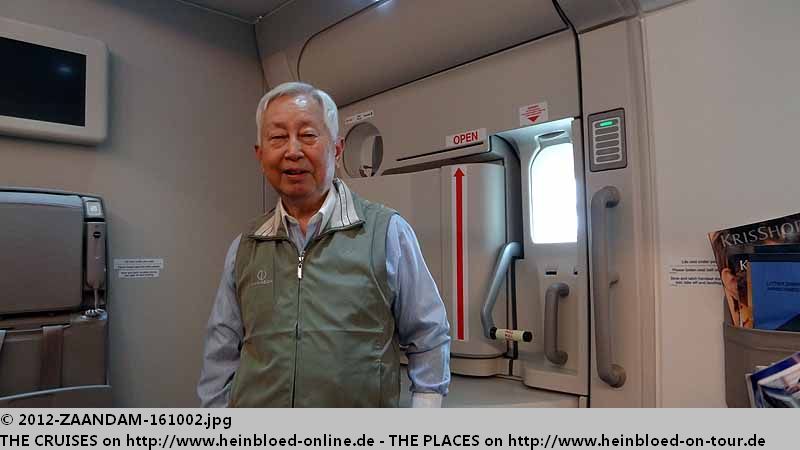 Meinem Vater gefiel es...
Und ganz ehrlich... wenn wir nicht die 3-er-Reihe in der Economy Class gehabt hätten, wir hätten keinen Unterschied zur Business Class bei Lufthansa bemerkt...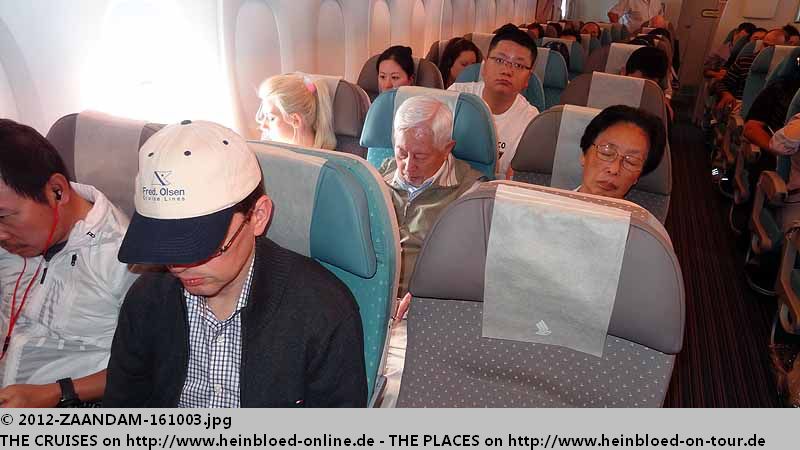 And honestly... if we would have a seat-configuration of three in a row in Economy Class we would not notice any difference to Lufthansa's Business Class...

In the toilet you found drawers with tons of tooth brush etc.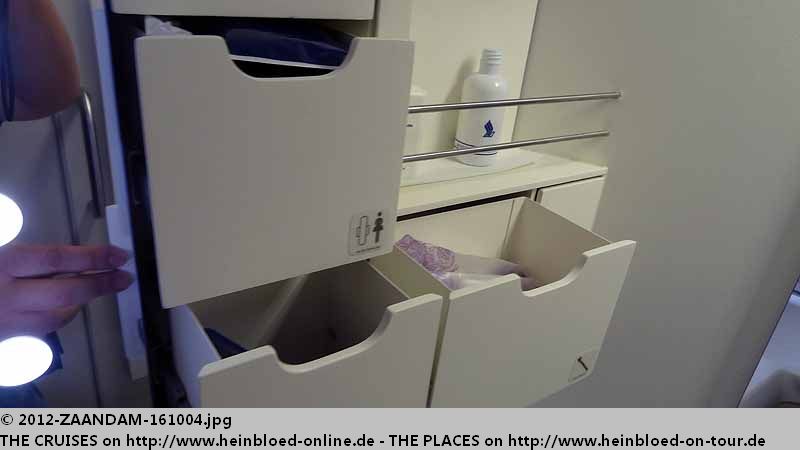 Im WC gab es in den Schubladen reichlich Zahnbürsten usw.
Steckdose für jeden in der Economy Class.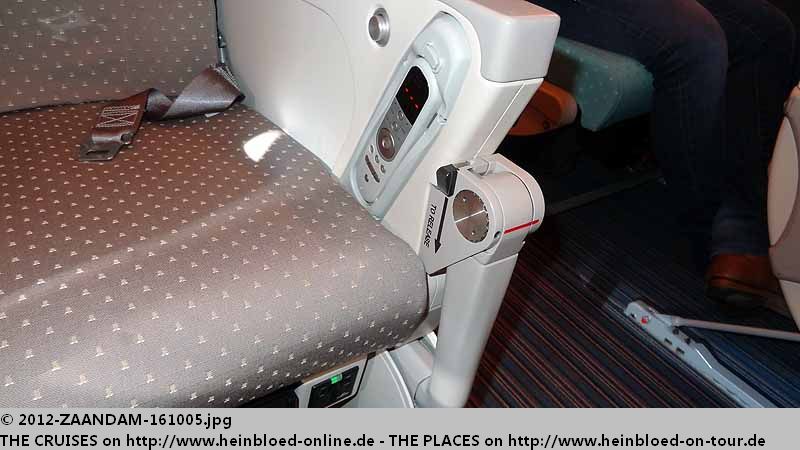 Each had a power outlet in Economy Class.

Many outlets to connect your own devices.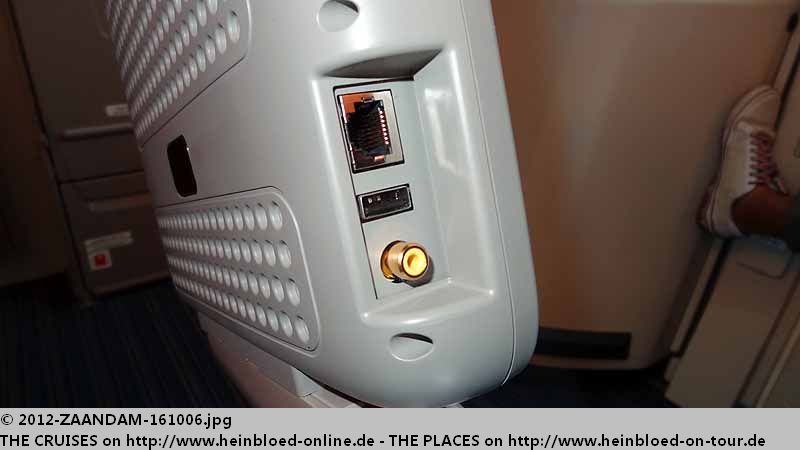 Diverse Anschlüsse, um seine eigenen Geräte zu verbinden.
Klasse System.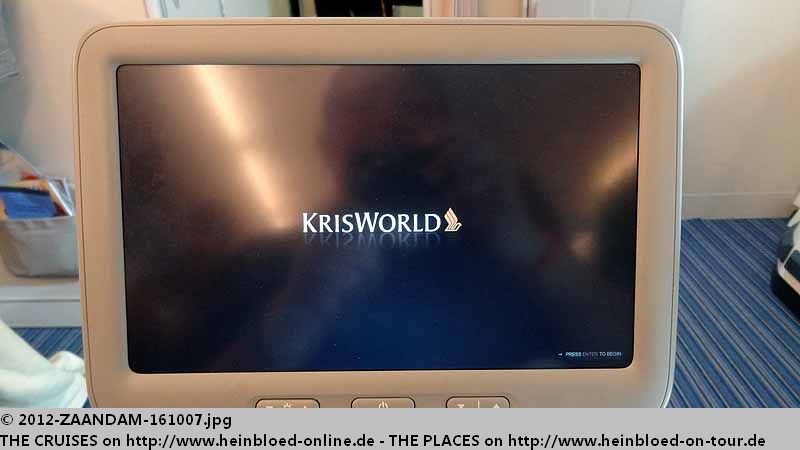 Great system.

So Bruno could charge his iPhone during the flight.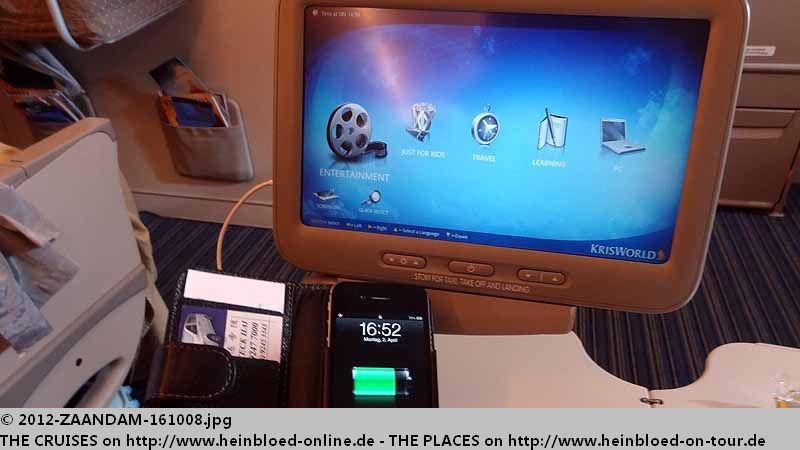 So konnte Bruno während des Fluges sein iPhone aufladen.
Und Service und Essen... fast Lufthansa Business Class Niveau - vielleicht auch noch einen Tick in Einzelpunkten besser.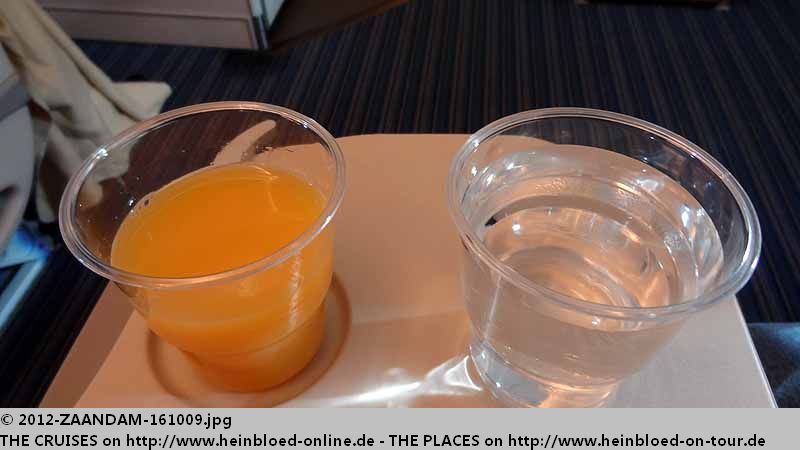 And service and food... close to Lufthansa's Business Class level - maybe few single items were a little better.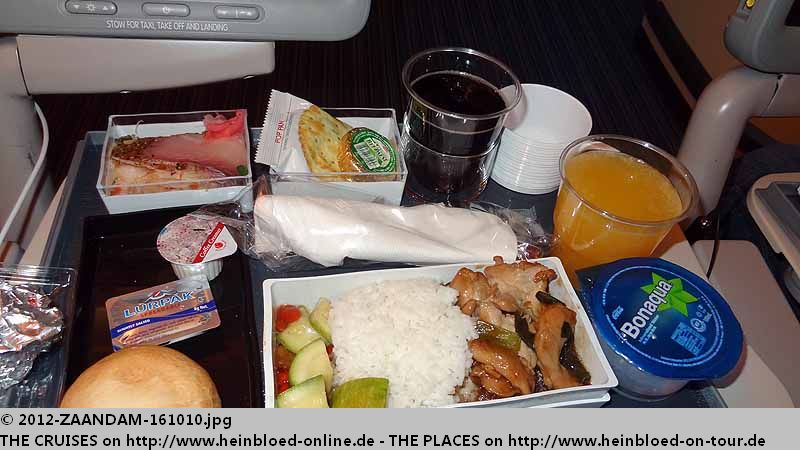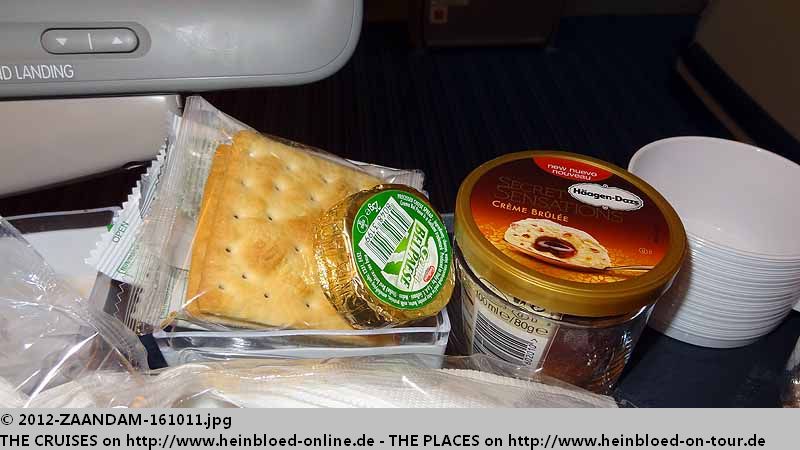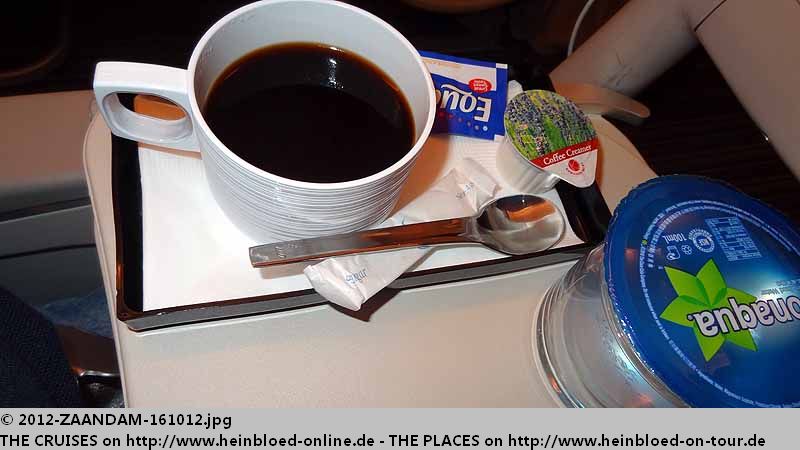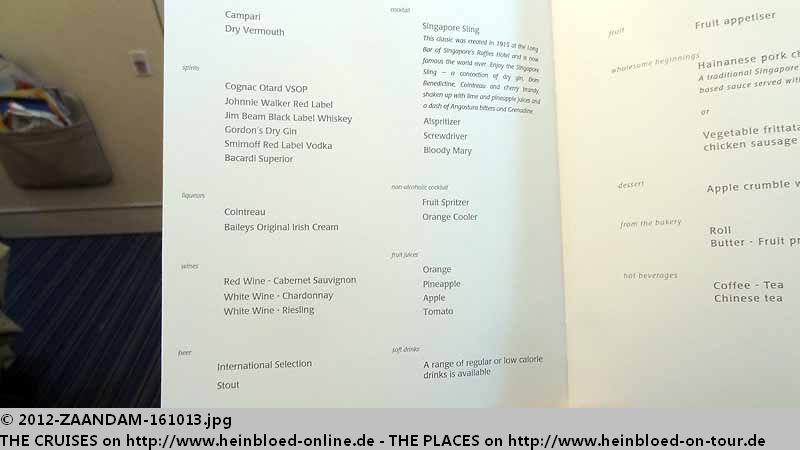 You had even Singapore Sling.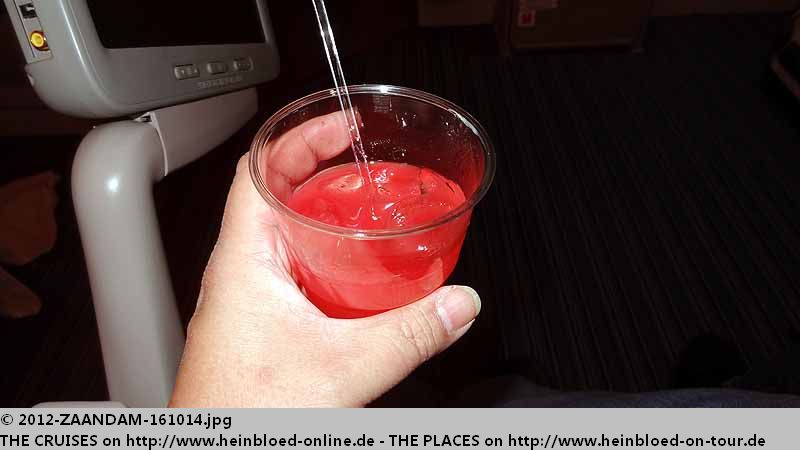 Es gab sogar Singapore Sling.
Allerdings aus einer Fertigmischung, die man nur noch mit Ananassaft anrühren muss.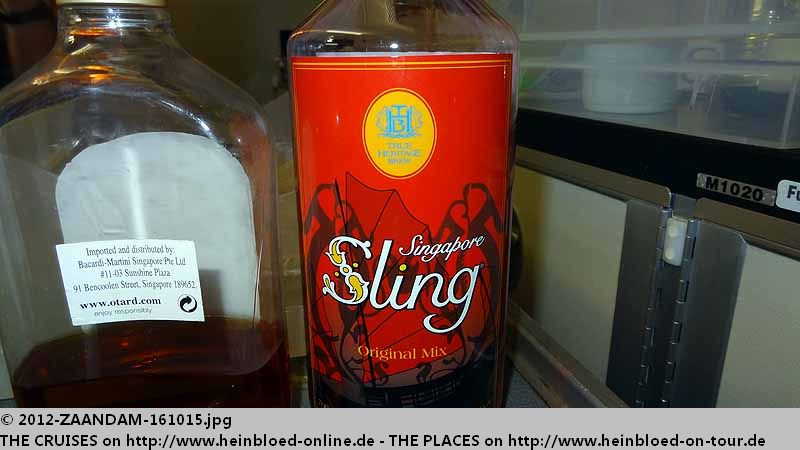 But it was a ready-to-go-mixture which you only need to add pineapple juice.

For home we bought some.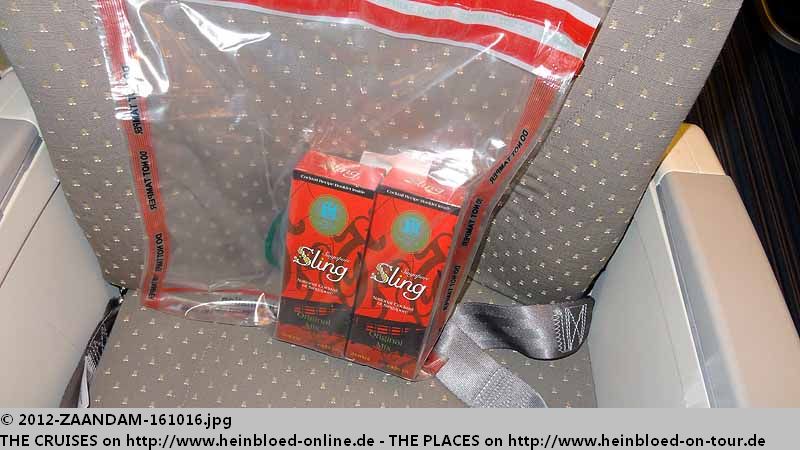 Für zu Hause nehmen wir es aber mit.
Und noch toll: Zwischnreinigung der Toiletten.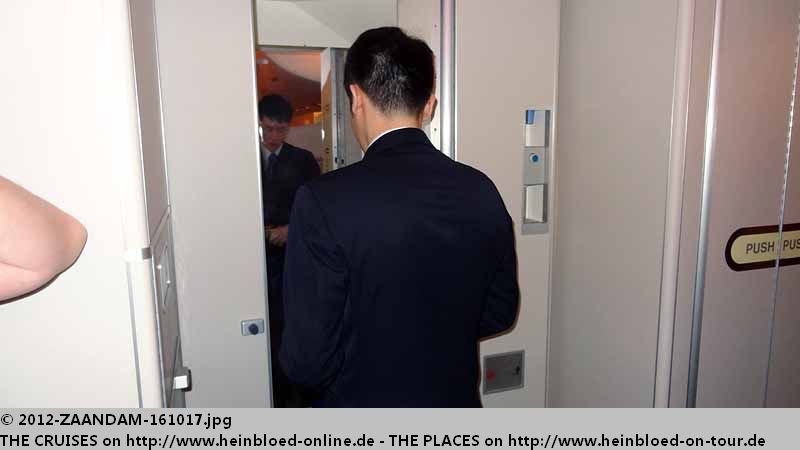 And even great: they cleaned the toilets during the flights.

At Singapore airport you had everywhere orchids.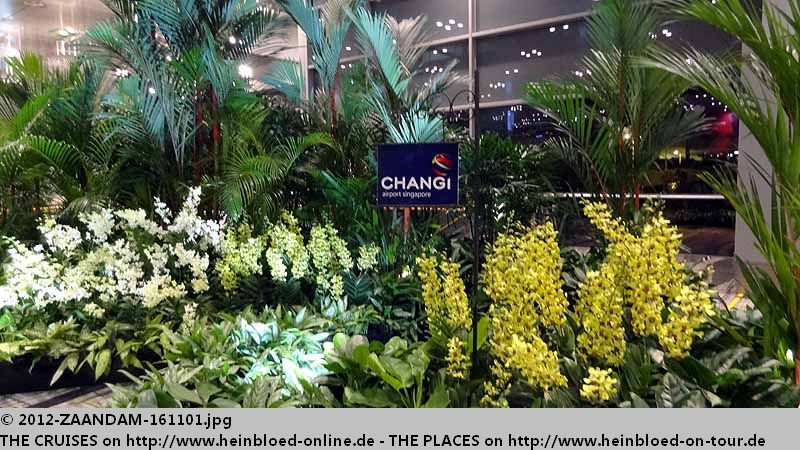 Am Flughafen Singapur natürlich überall Orchideen.
Leider haben wir einen Terminalwechsel.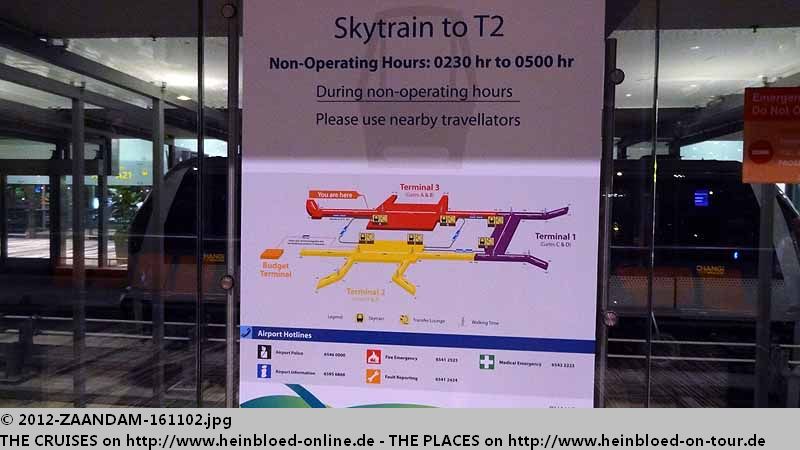 But we had a change of terminal.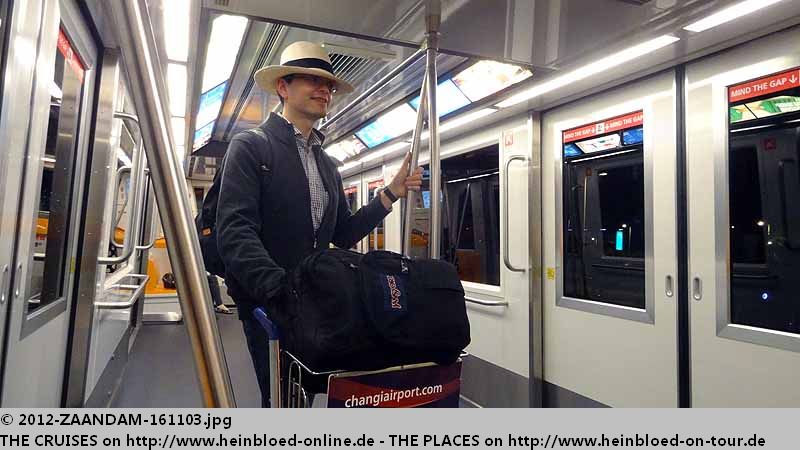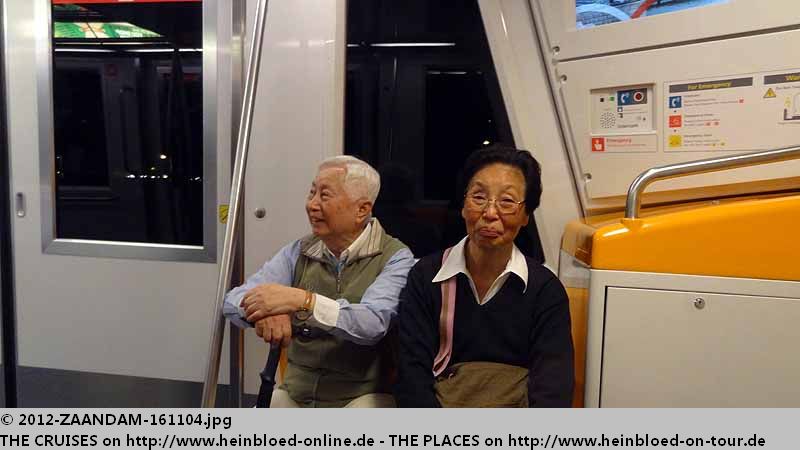 We need to see the transfer counter first but even Lufthansa could only release the bording passes for Frankfurt. Even they had no chance to get for my parents their boarding passes to Düsseldorf.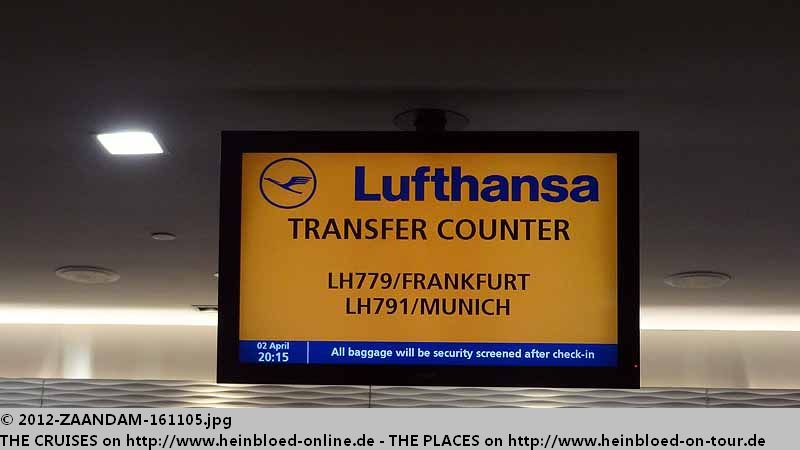 Erst müssen wir zum Transferschalter, aber auch Lufthansa schafft es nur uns Bordkarten bis Frankfurt zu geben. An die Bordkarten nach Düsseldorf für meine Eltern kommen sie irgendwie auch nicht dran.
Es geht dann in die Silver Kriis Lounge.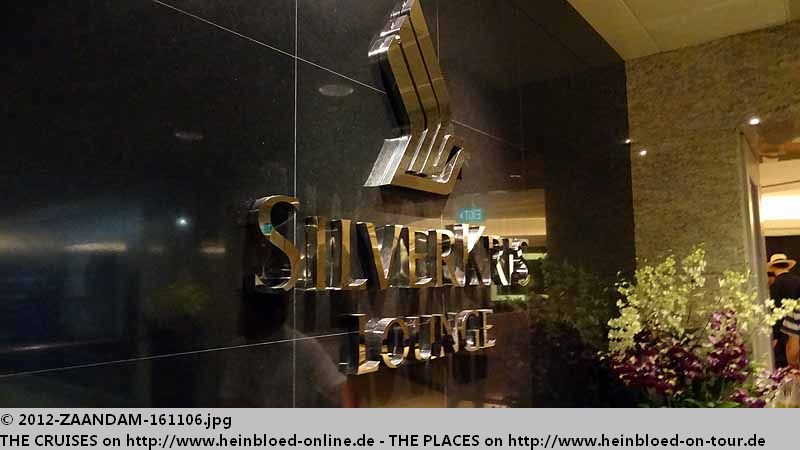 We headed then to the Silver Kris Lounge.

Yes indeed... you could say... Lufthansa was not so much worse... or frankly spoken... You can get something only in the Senator Lounge... It was easy to stay until departure.

Ja doch... man könnte sagen... Lufthansa ist nicht so viel schlechter... oder gerade heraus... Bei Lufthansa wäre das nur in der Senator Lounge verfügbar... So lässt es sich bis zum Abflug aufhalten.