Es war ein wunderschöner ruhiger Nachmittag. Bei offenem Fenster einfach auf dem Bett dösen.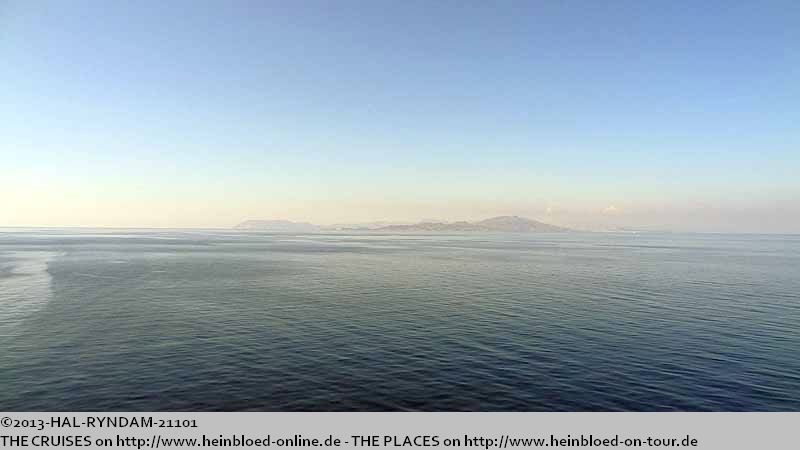 It was a beautiful calm afternoon. Just having a nap on your bed with the open windows of the balcony.

"Tag der offenen Tür" bei den Senior Offizieren.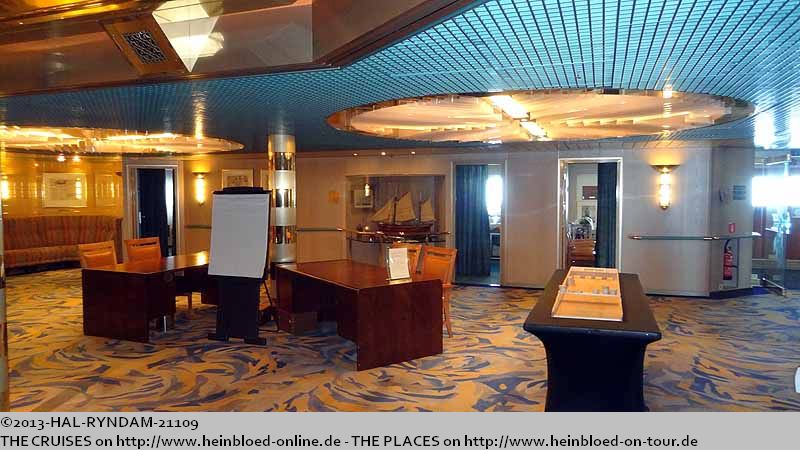 "Open House" with the Senior Officers.

Behind this door you find the Penthouse Suite. 1.998 USD more and it would be our door.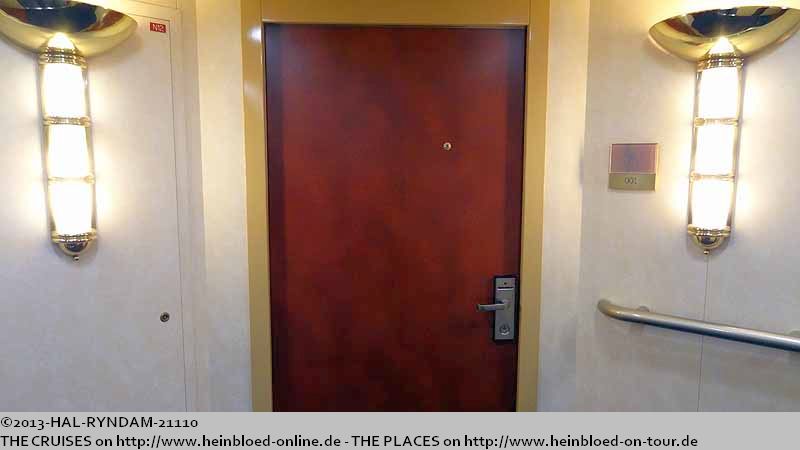 Hinter dieser Tür ist die Penthouse Suite. 1,998 USD mehr und es wäre unsere Tür geworden...

Were the life boats made of rolls?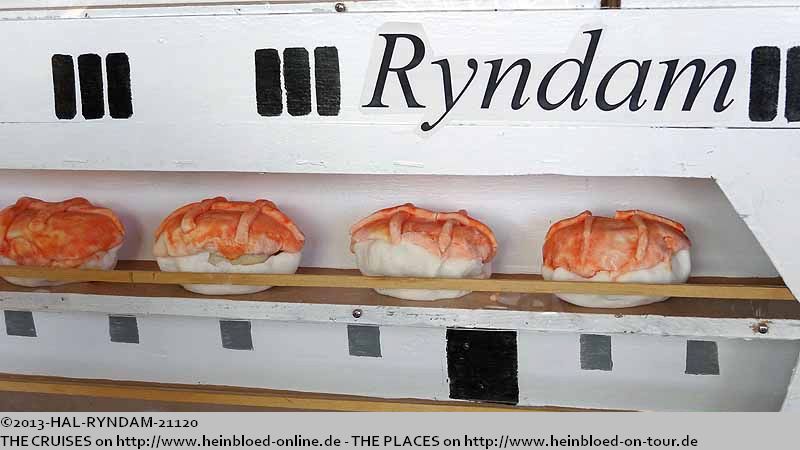 Sind die Rettungsboote aus Brötchen gemacht?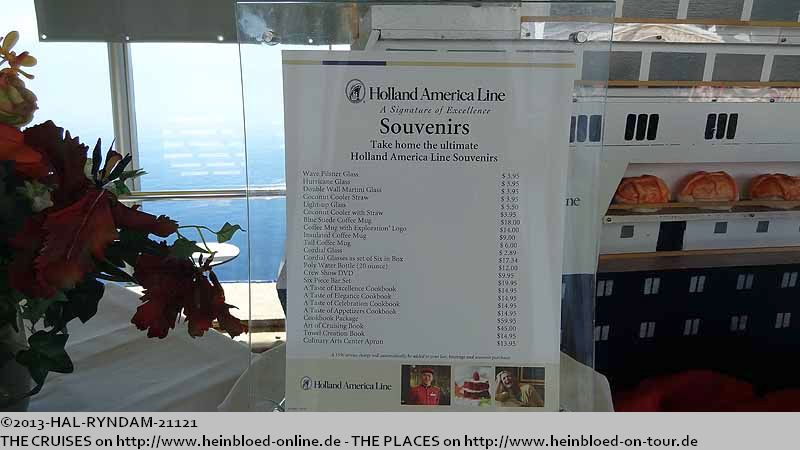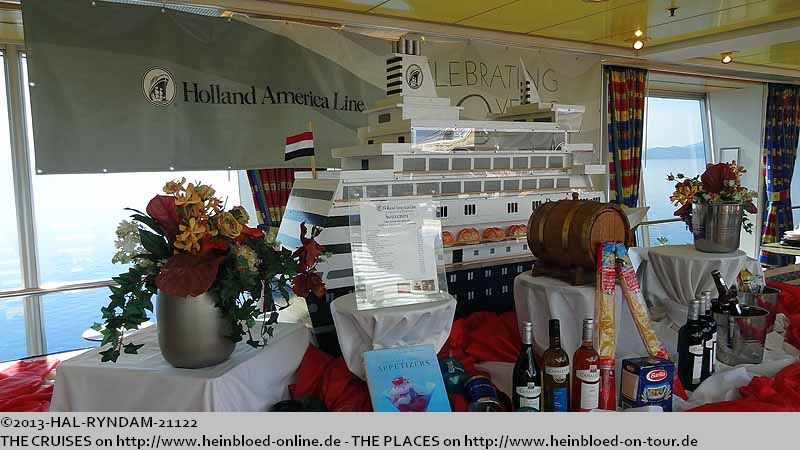 I do not want them in our house...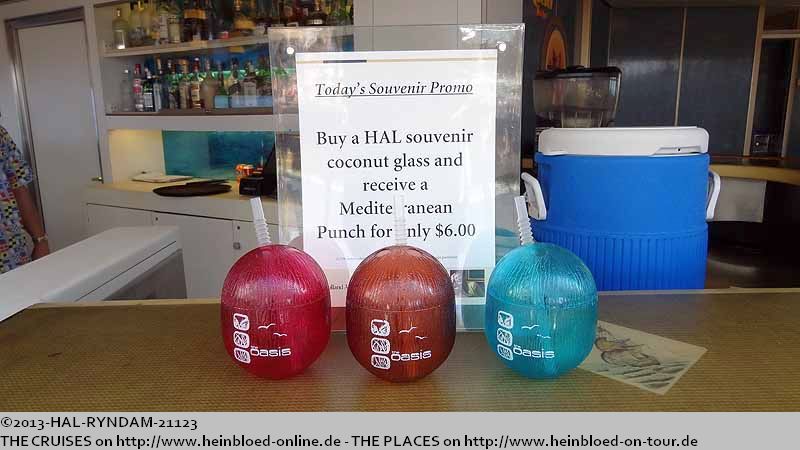 Die kommen mir nicht ins Haus...

In der Neptune Lounge gucken wir mal nach Canapés.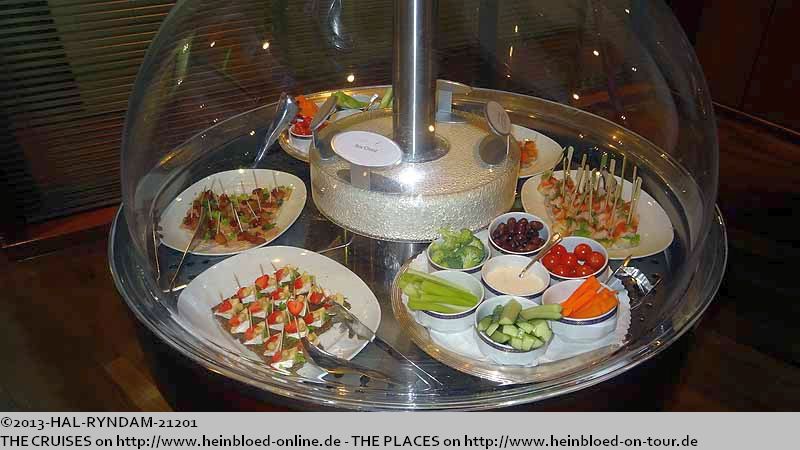 In the Neptune Lounge we were looking for canapés.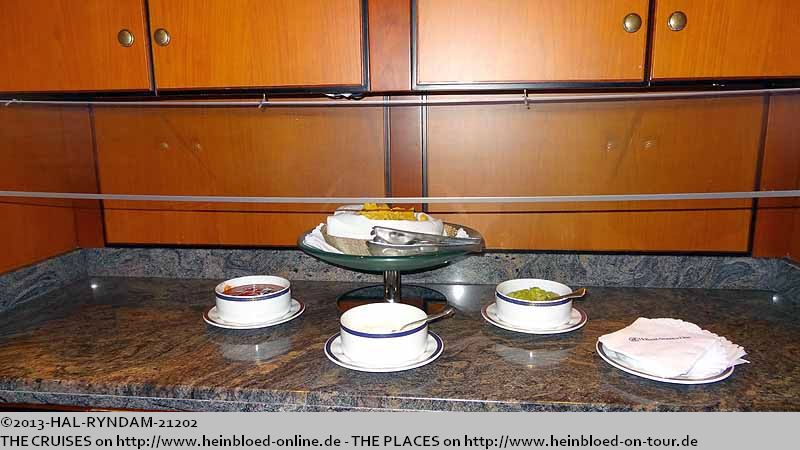 Ich bleibe dabei: Holland America hat die besten Canapés...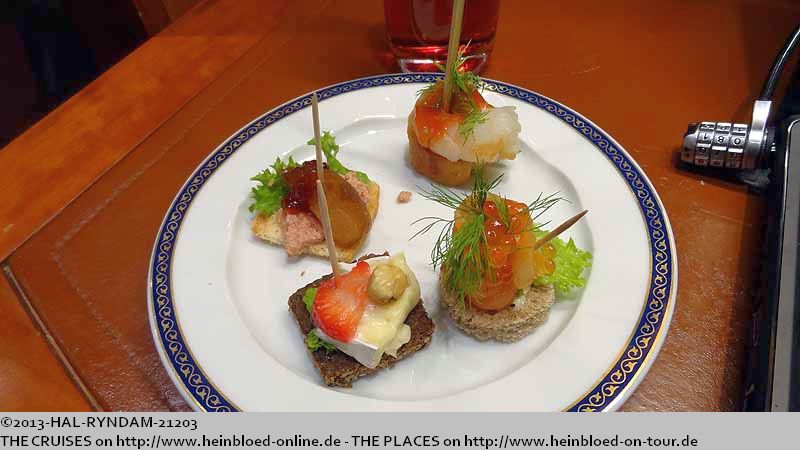 I stay with my statement: Holland America has the best canapés.