Guten Morgen ORIANA.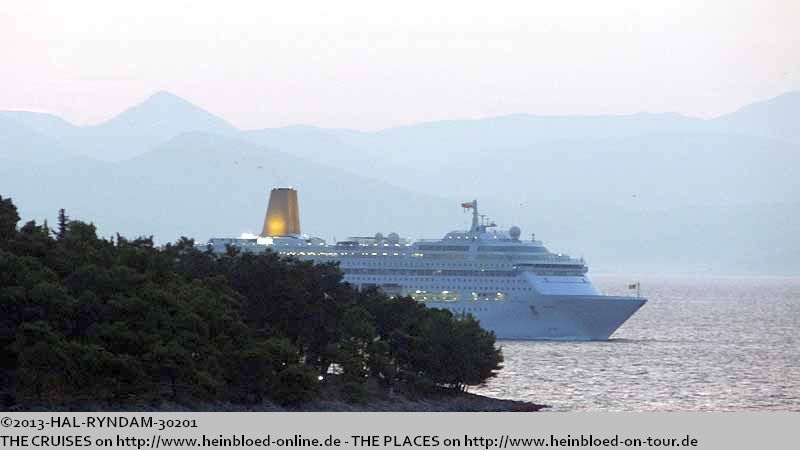 Good Morning ORIANA.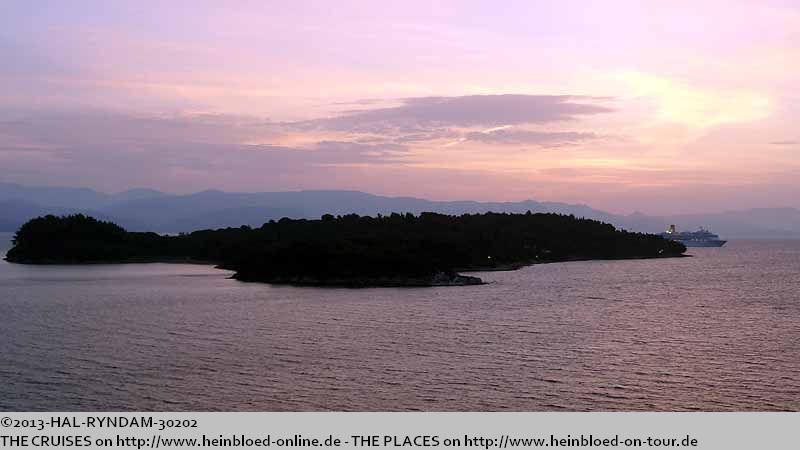 Das nächste Mal frage ich den Kapitän mit dem 1. Tender mit übersetzen darf. Ich hätte ja auch so gerne solche Bilder von der RYNDAM gemacht.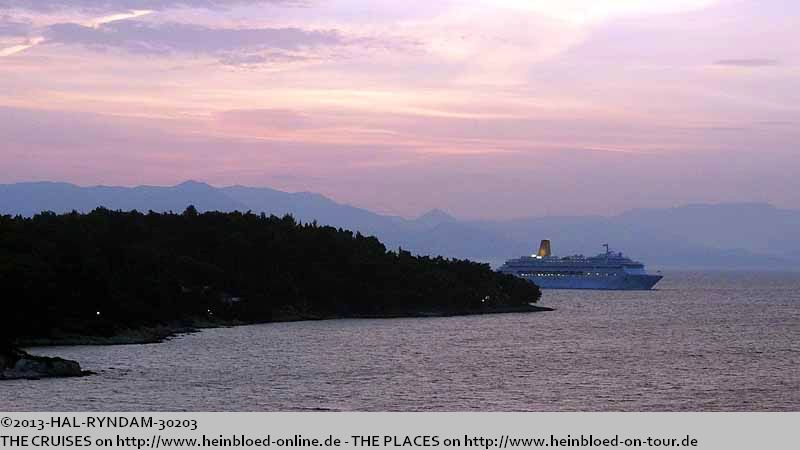 Next time I would like to ask the Captain if I can use the 1st tender. I would really like to have some pictures like this with RYNDAM.

Ich liebe das Crow's Nest mit dem Blick nach vorne.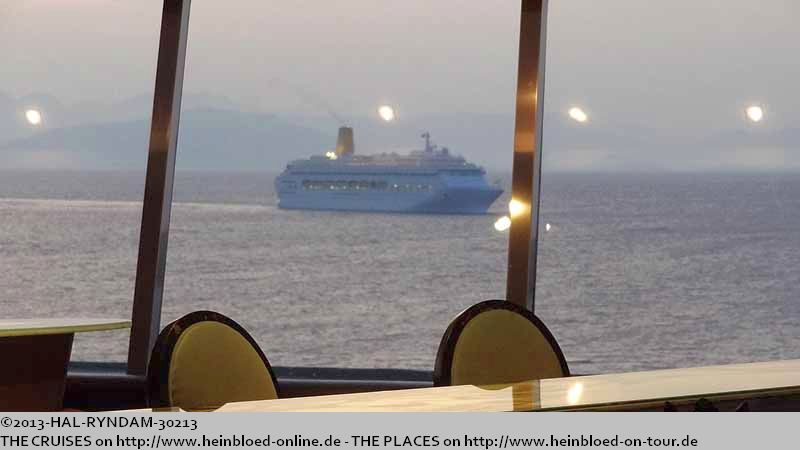 I love the Crow's Nest with the view to the front.

Raucher...?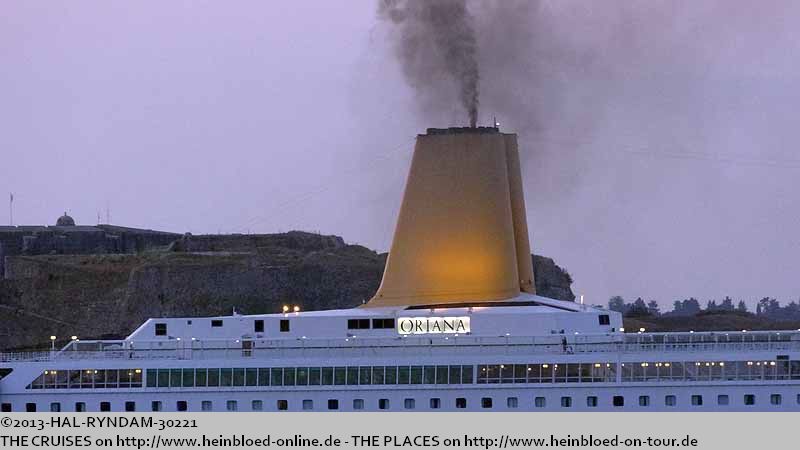 Smoker...?

That was most practical that we had a shoreside connection to the internet and so we could check on https://www.marinetraffic.com which was arriving. Should ARTANIA (former ARTEMIS) arrive here too? On American lists like https://www.cruisecal.com you do not find ships like that one.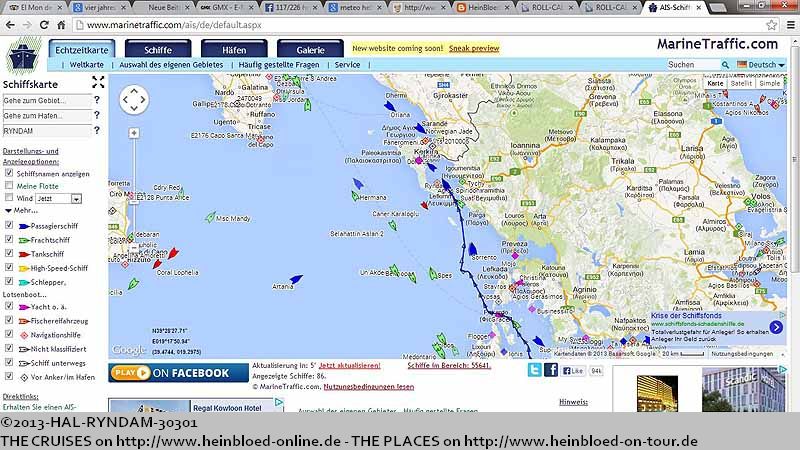 Das war natürlich praktisch, dass wir über das Landnetz mit dem Internet verbunden waren und auf
https://www.marinetraffic.com
sehen konnten, was noch einlief. Könnte die ARTANIA noch kommen? Auf den amerikanischen Listen wie
https://www.cruisecal.com
finden sich diese Schiffe nicht.
Auf jeden Fall gefällt mir die RYNDAM.

Anyhow I love RYNDAM.

On the search for the best place to take pictures I came to The Oasis. Only for kids - such a beautiful place.

Auf der Suche nach dem besten Platz zum Fotografieren, komme ich in The Oasis. Nur für Kinder - so ein schöner Ort.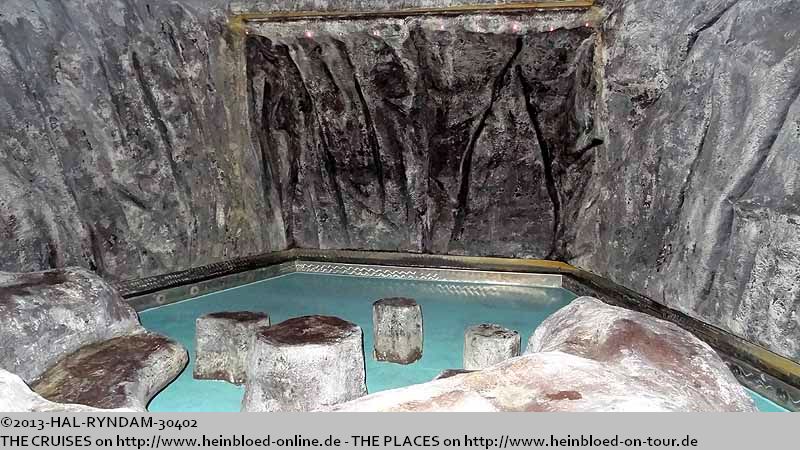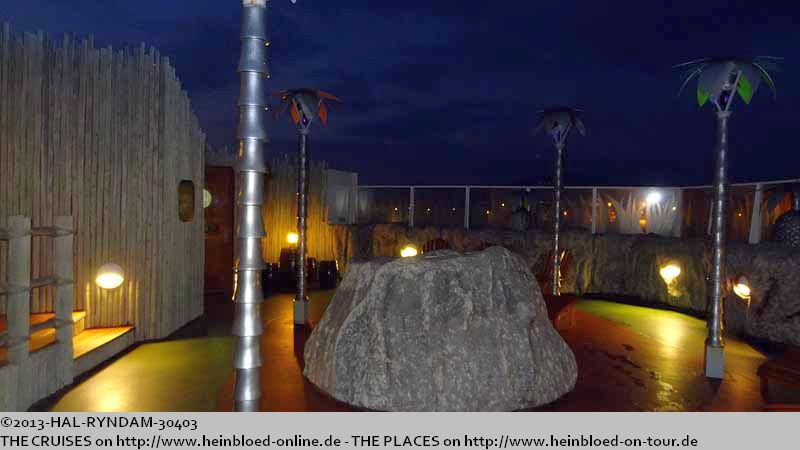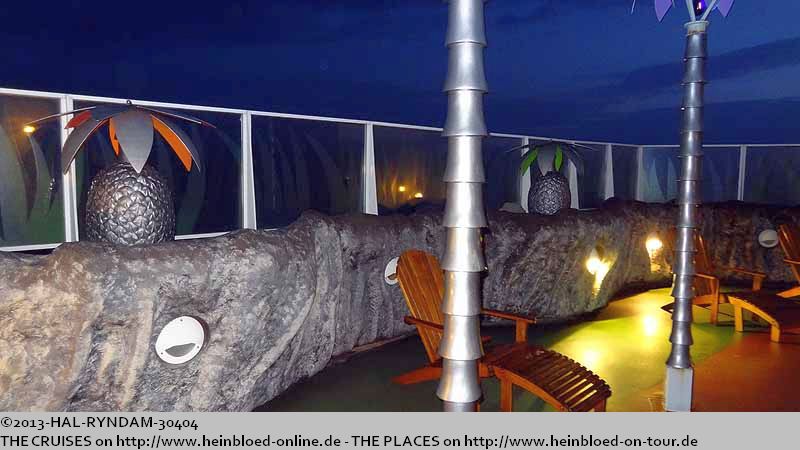 And a look into Club HAL.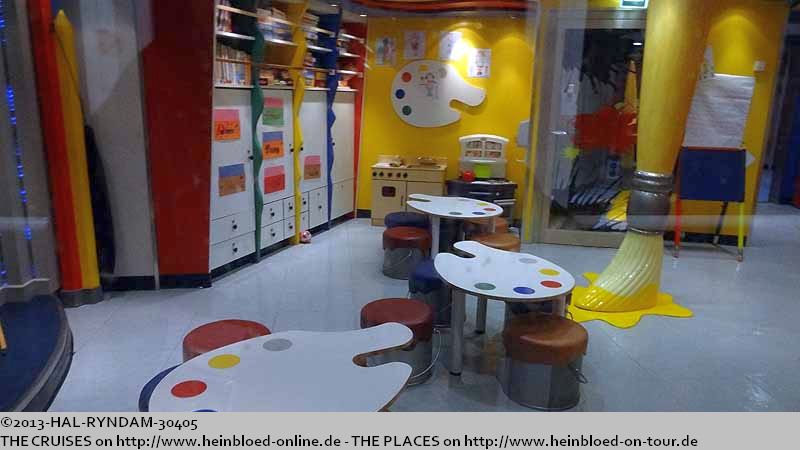 Und ein Blick in den Club HAL.