Die Einfahrt nach Korfu-Stadt.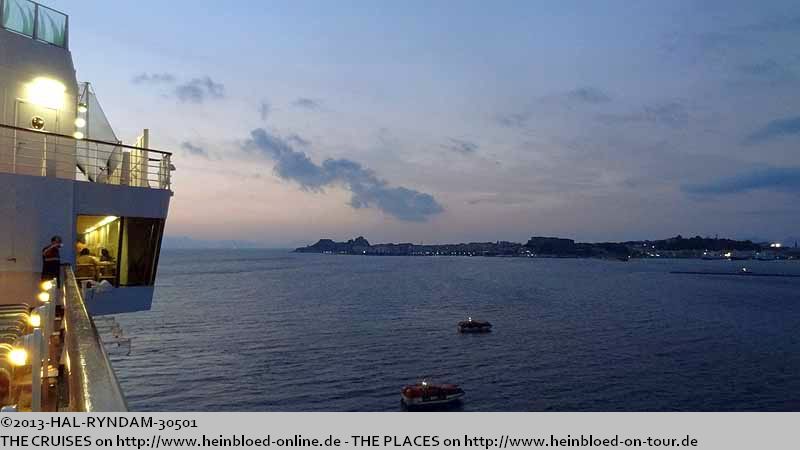 Arrival to Corfu-City.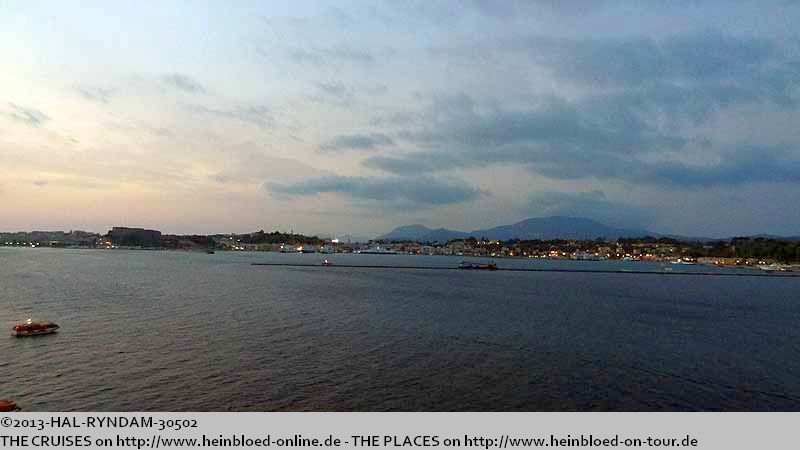 Und was sang Udo Jürgens immer: "Und immer wieder geht die Sonne auf..."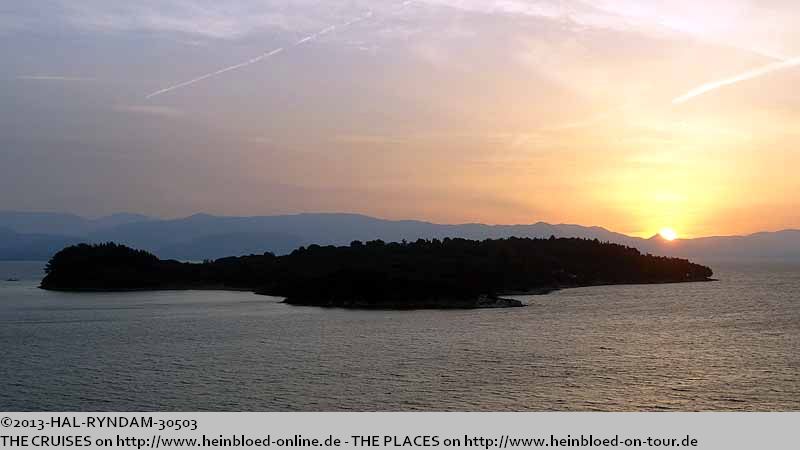 And an Autrian popular singer (Udo Jürgens) sang: "And the sun rises again and again...".

Just for fun we checked what they offered in the Lido Café for breakfast.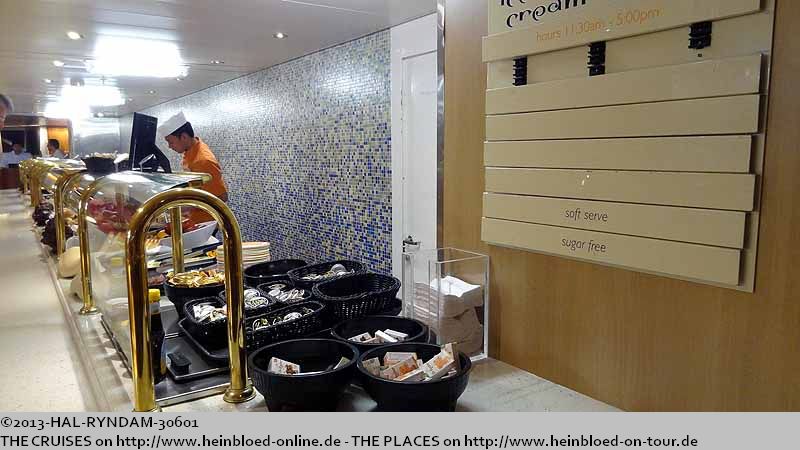 Spaßeshalber gucken wir uns mal Frühstücksangebot im Lido Café an.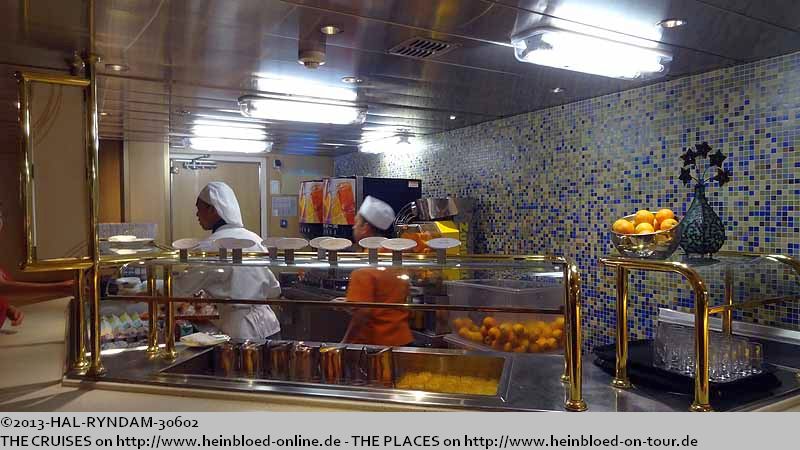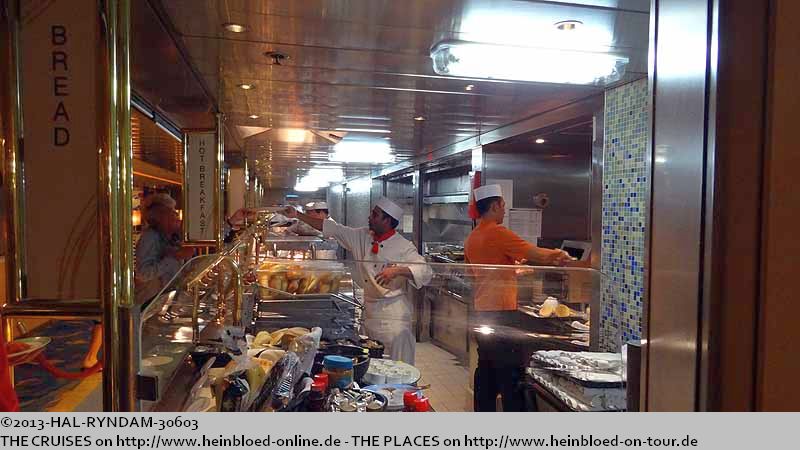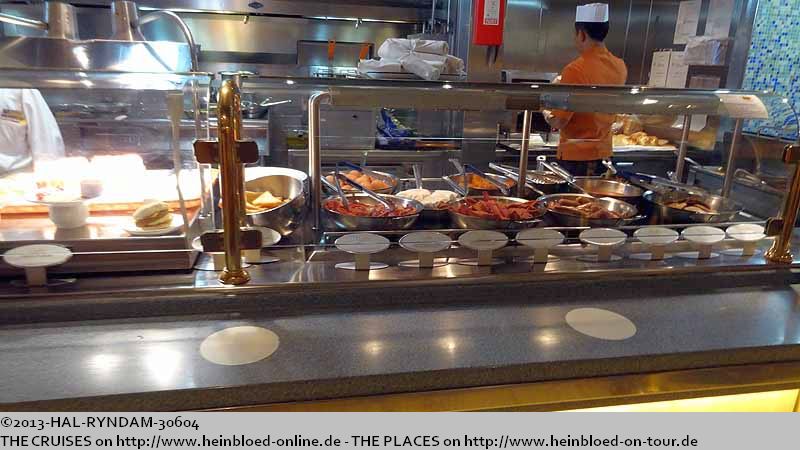 The seven variations of Eggs Benedict.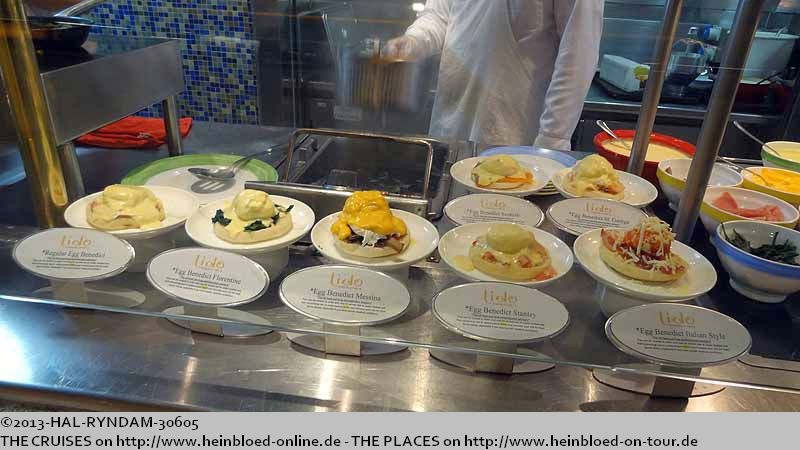 Die sieben Sorten Eggs Benedict.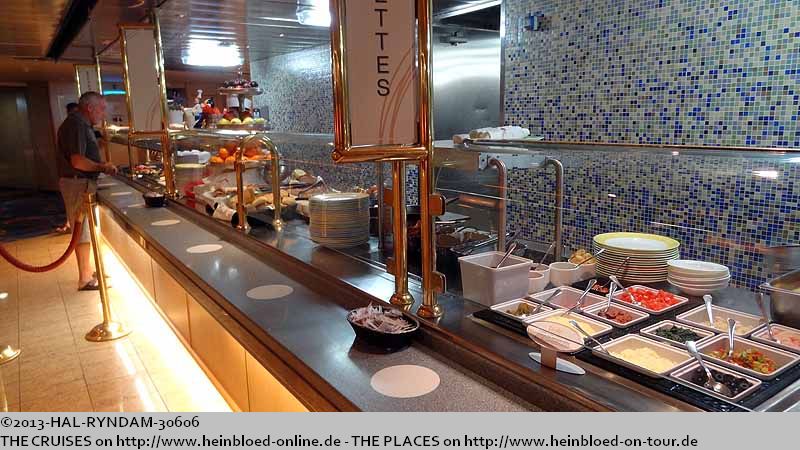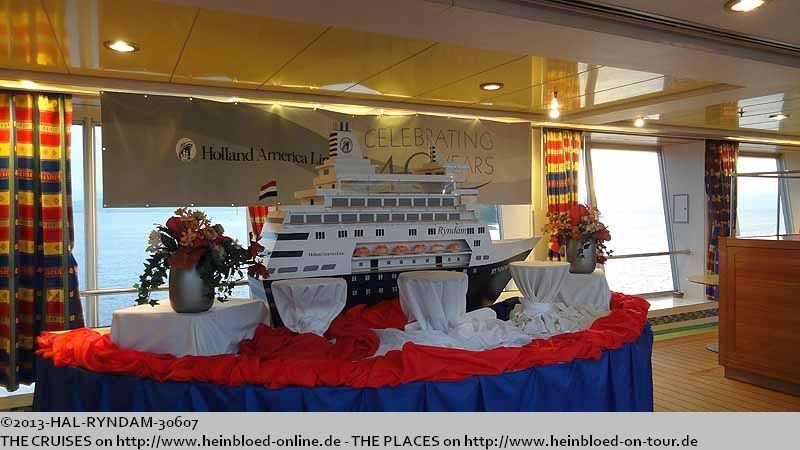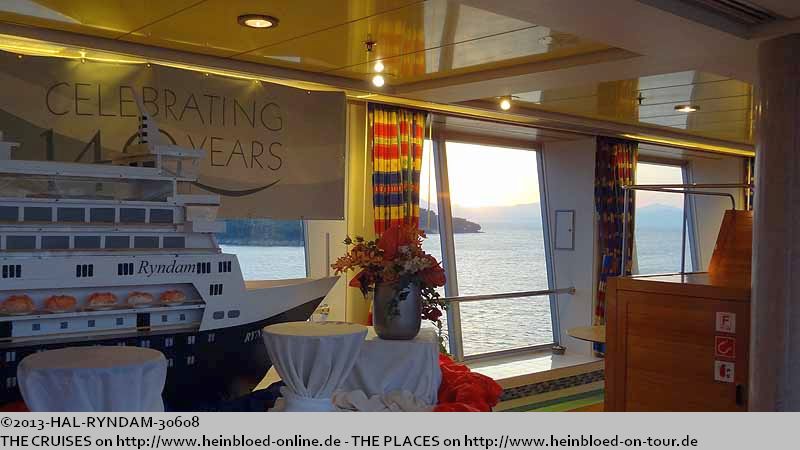 And so many wafers.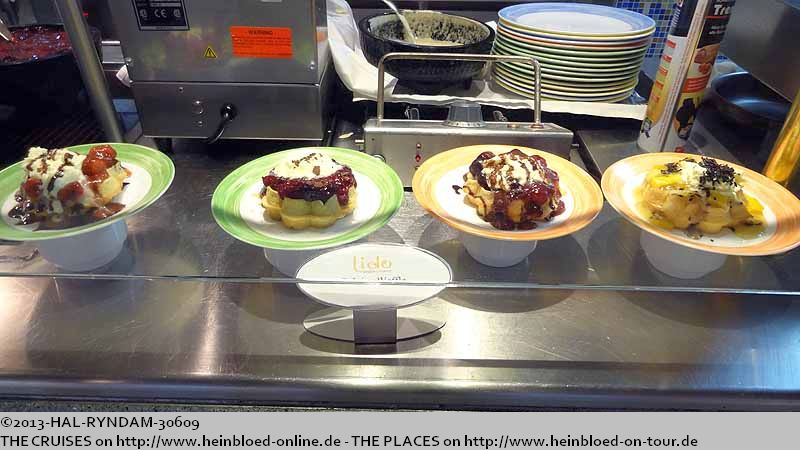 Und so viele Waffeln.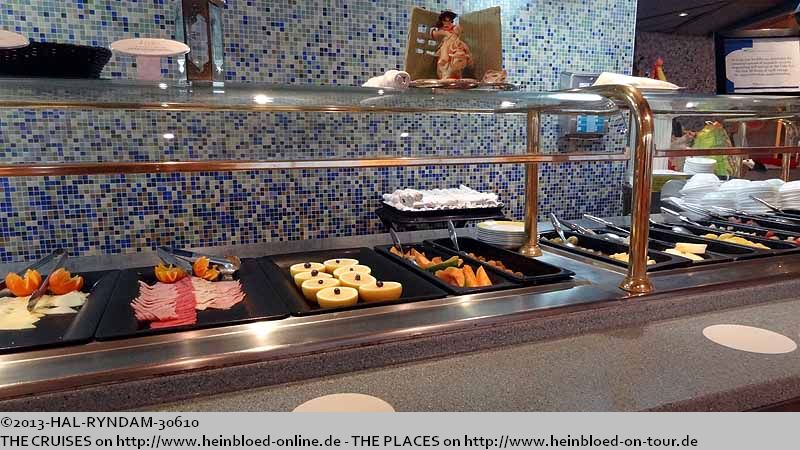 Wir gehen aber wieder in den Pinnacle Grill zum Frühstücken. Man bekommt das gleiche wie im Rotterdam Hauptrestaurant. Nur etwas exklusiver und ruhiger.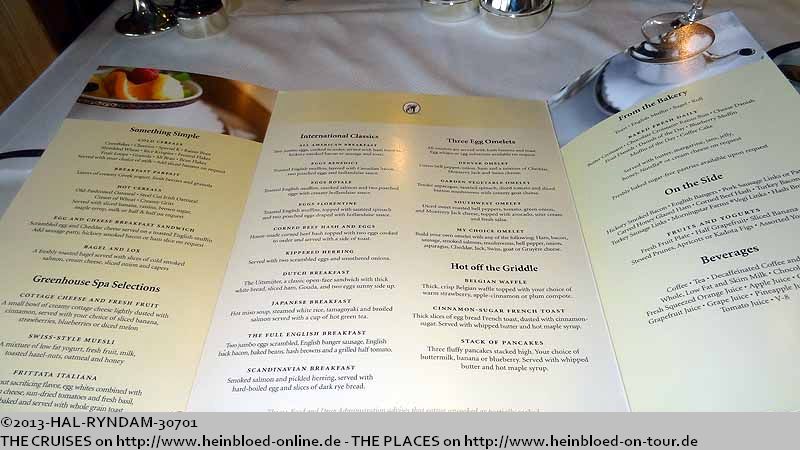 We went again to Pinnacle Grill for breakfast. You got the same like in the Rotterdam MDR. But more exclusive and intimate.

The croissants - also very good...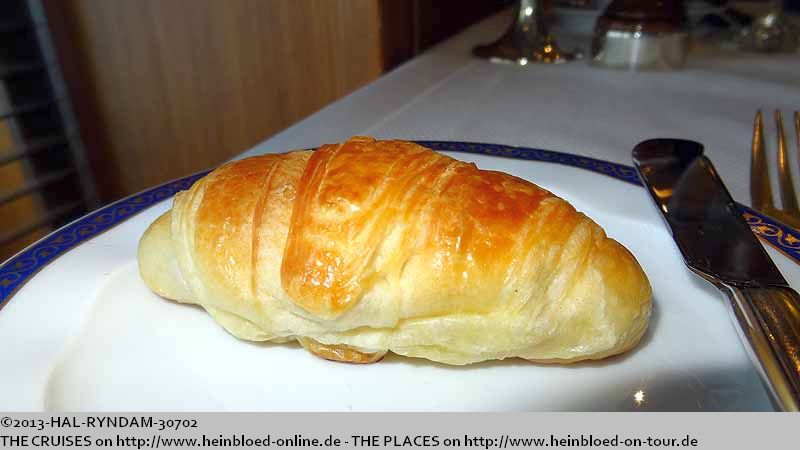 Die Croissants - auch sehr gut...
Und wie bei meiner Mutter, die mir auch immer das Obst schälen und schneiden muss, damit ich es esse.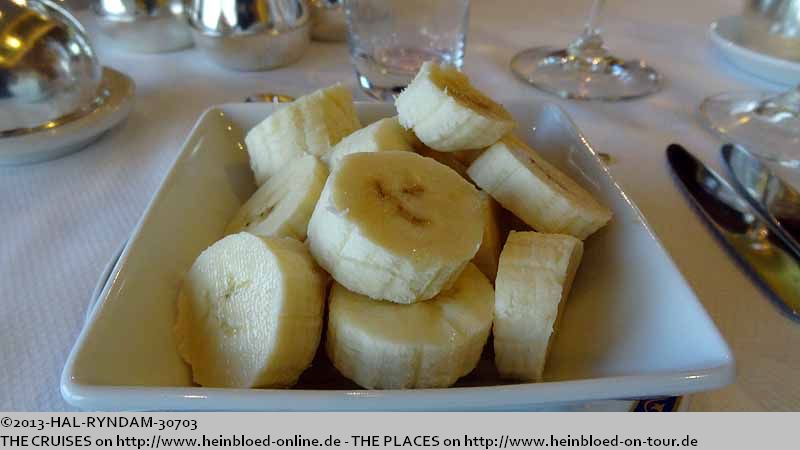 Feeling like with my Mum who had to peel and cut the fruits before I eat it.

Bruno took the Parfait. But he said that they had more berries in the Neptune Lounge.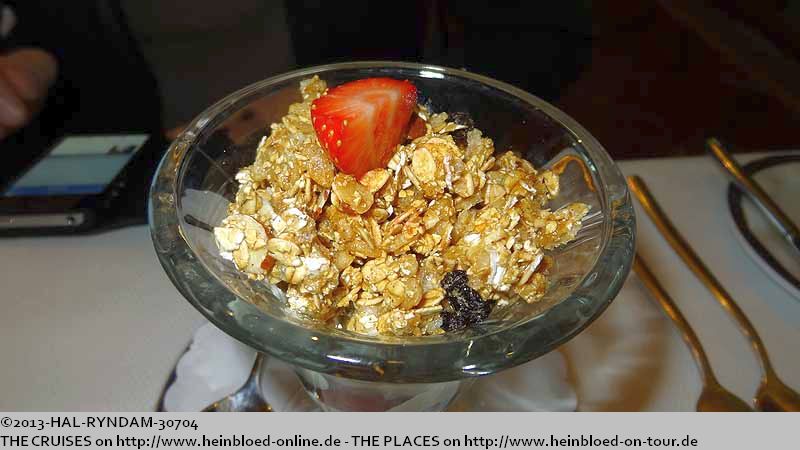 Bruno nimmt das Parfait. Aber oben in der Neptune Lounge sind mehr Beeren.
Er nimmt eine Frittata. Normalerweise ein italienisches Omelette - hier bei Holland America ein Omeltte aus Eiweiß.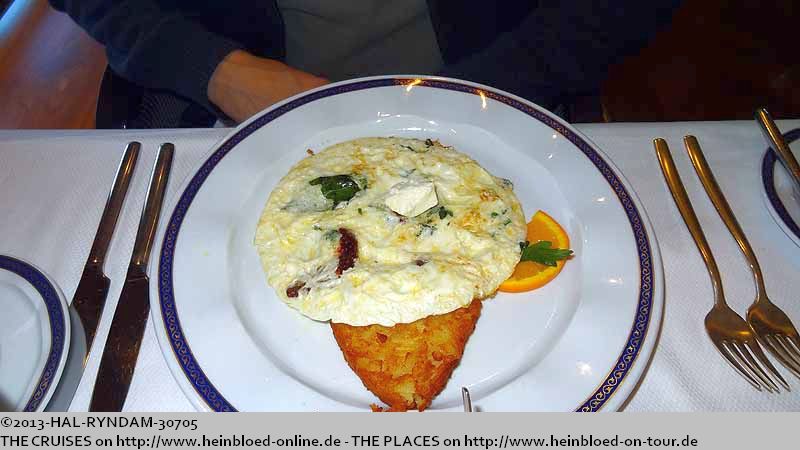 He took Frittata. Normally an Italian Omelette - but here with Holland America it's an omelette of egg white only.

I took the Dutch breakfast: Uitsmijters... looked very elegant...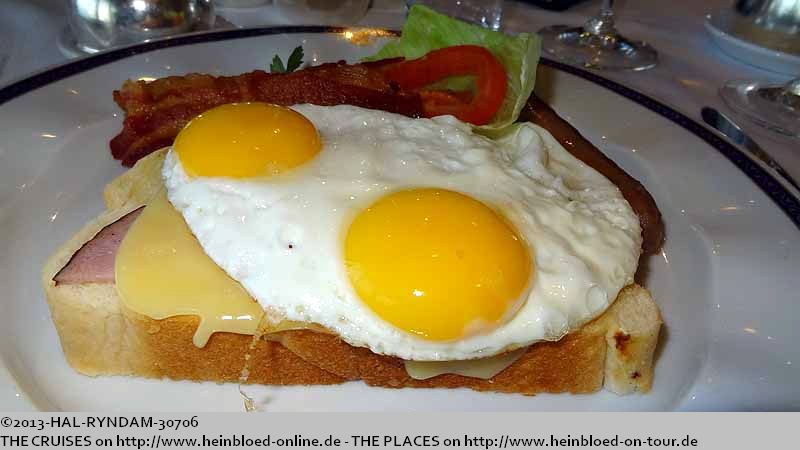 Ich nehme ein holländisches Frühstück: Uitsmijters... etwas sehr vornehm...
Und so sieht es in einem holländischen Landgasthof aus... etwas deftiger... und zum Glück ohne Käse...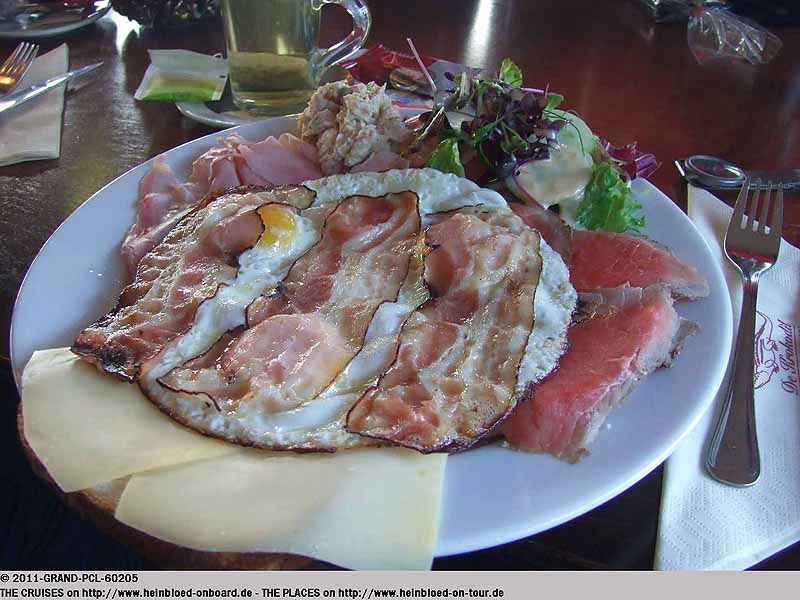 And so it looked like in a Dutch Country Inn... more hearty... but without cheese...

Our daily mail...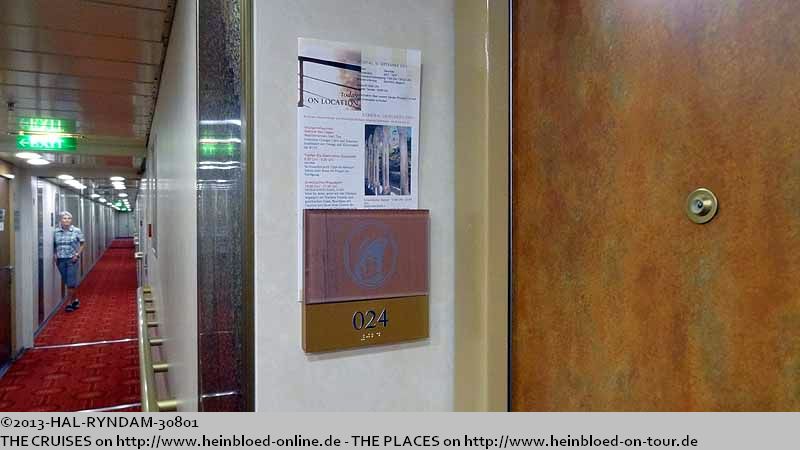 Unsere tägliche Post.
Wir geben mal unsere Smokings in die Reinigung und lassen auch unsere Schuhe putzen.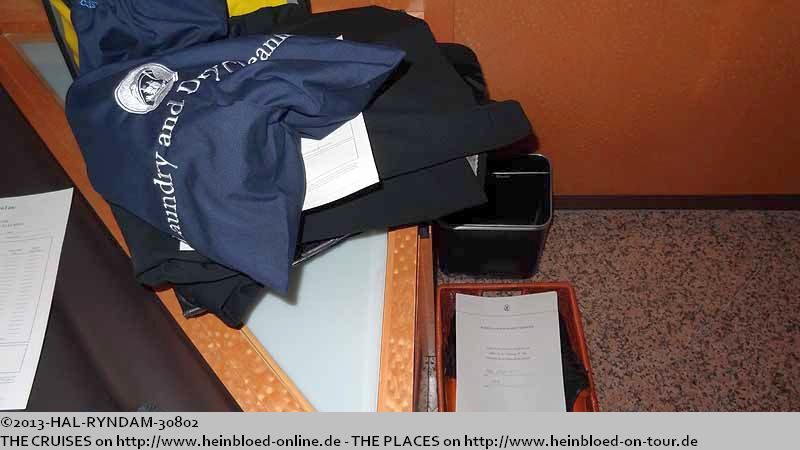 We handed over our tuxedos for the dry cleaning and let them polish our shoes.

And then I need to take care of MSC ARMONIA which was just arriving.

Und dann muss ich mich um die MSC ARMONIA kümmern, die jetzt reinkommt.