Gegen 01.00 Uhr werden wir von der MSC FANTASIA überholt. Sie fuhr ja nach uns in Katakolon ab.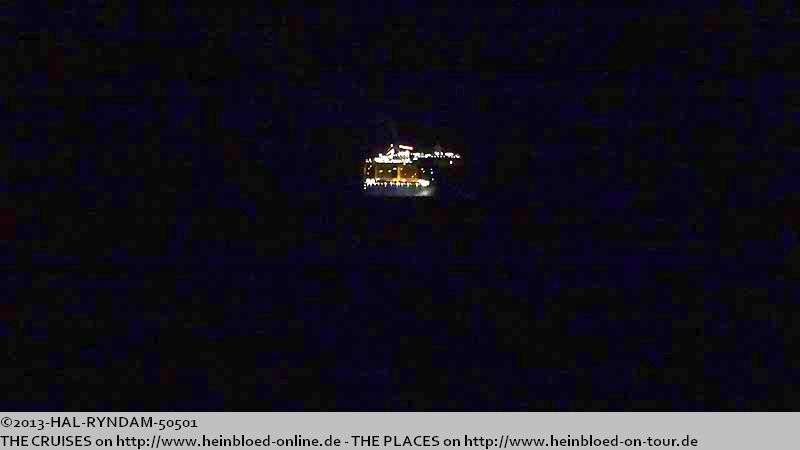 Around 01.00 hrs we were overtook by MSC FANTASIA. She left Katakolon after us.

And she arrived ahead of us.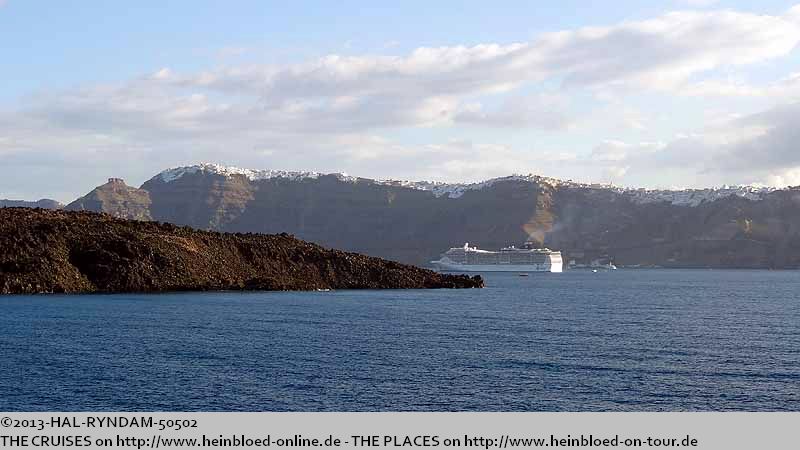 Und sie kommt vor uns an.
Alle Schiffe müssen gegen den Uhrzeigersinn nach Santorini reinfahren.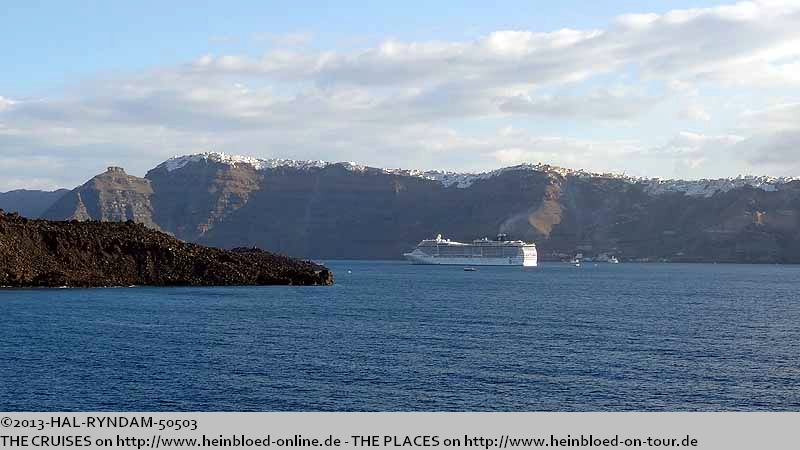 All ship had to enter anti-clockwise to Santorini.

Warum hat sie eigentlich den besten Parkplatz bekommen?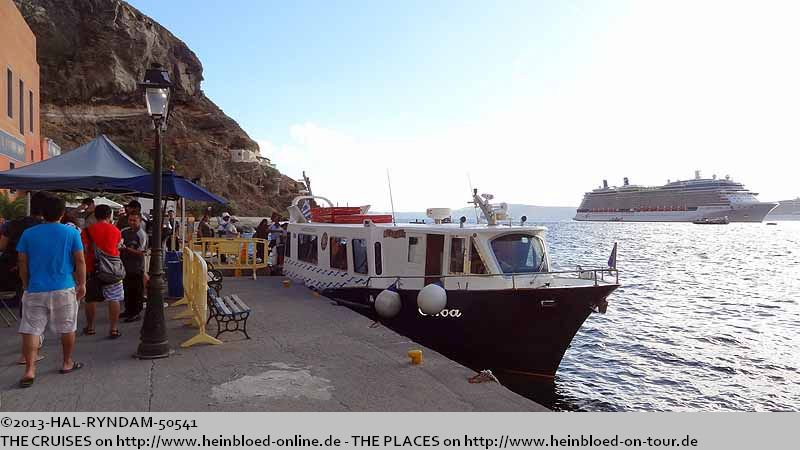 Why did MSC FANTASIA have the best parking?

She left ahead of us so that we could not wave this time.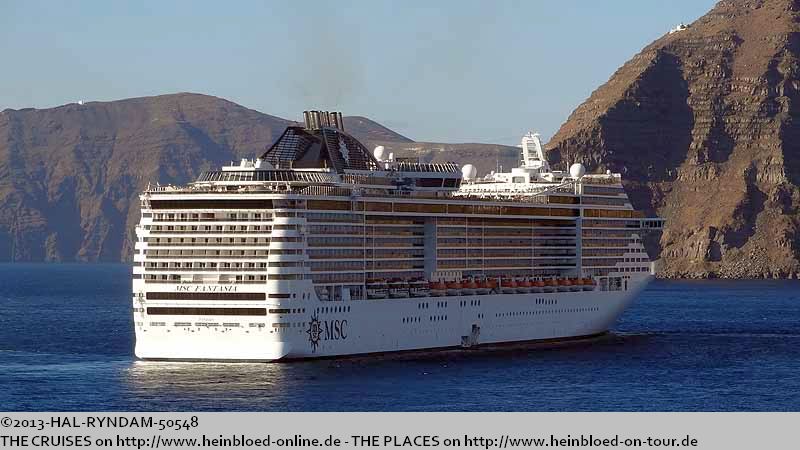 Sie verlässt uns leider vor uns, so dass wir dieses Mal nicht winken können.