Wenn ich schon auf der Promenade rumlaufe, dann muss ich mal gucken, wo unsere ursprüngliche Kabine war.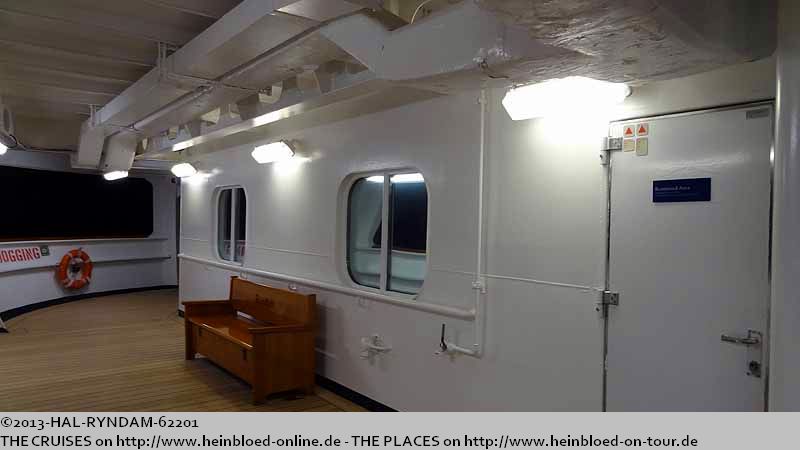 If I walked around the promenade I could see the location of our original booked cabin.

In a turn.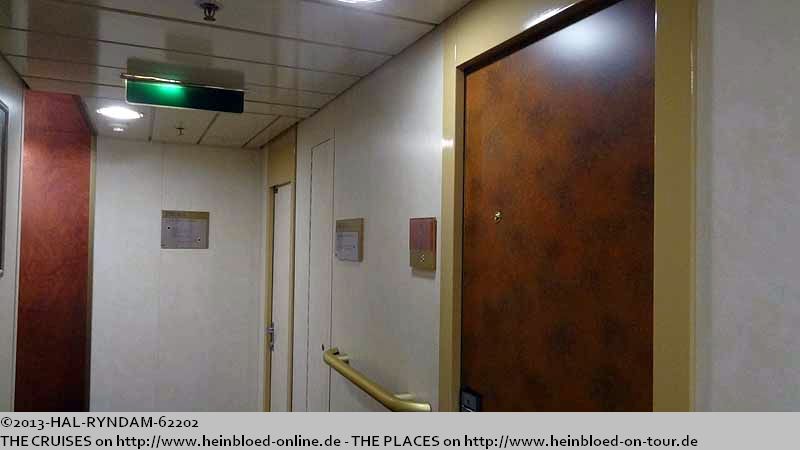 In einer Kurve.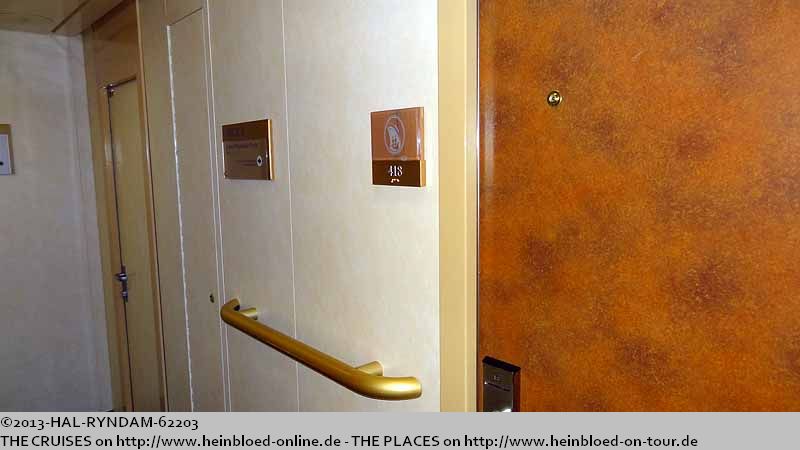 With a direct access to the promenade just more or less next to the cabin.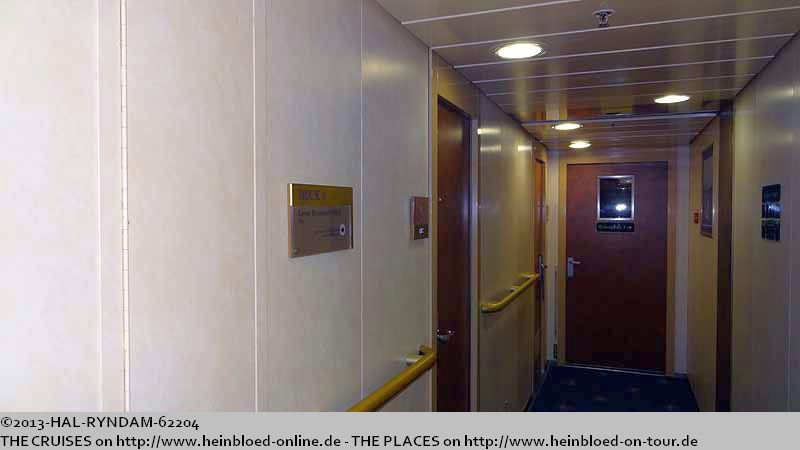 Mit direktem Ausgang fast nebenan zur Promenade.
Ich gucke mich noch ein wenig um. Aber nun bin ich doch zu müde, um noch zuzuhören.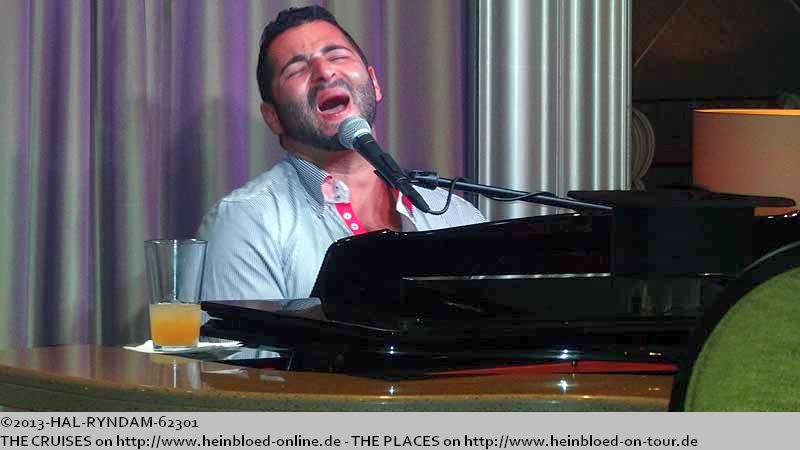 I walked around and saw what was going on. But I was to tired to sit there and listen.

In the Ocean's Bar they a great trio playing dance music.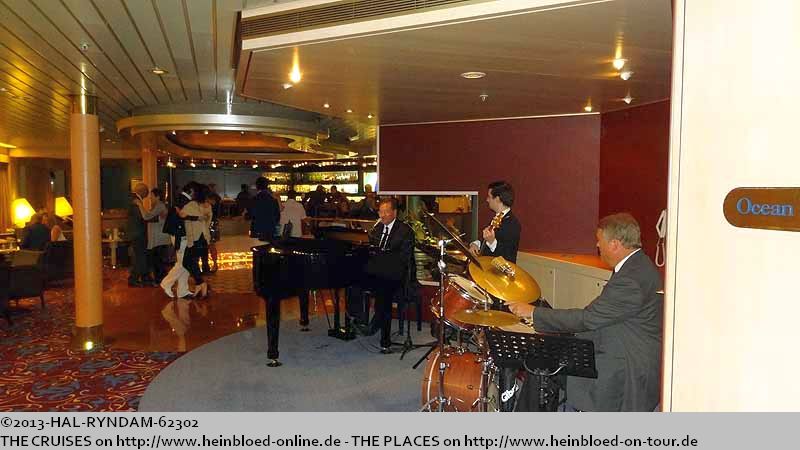 In der Ocean's Bar spielt auch ein tolles Trio Tanzmusik.
Crew Verkauf... sieht aus wie beim ersten Morgen beim Schlussverkauf.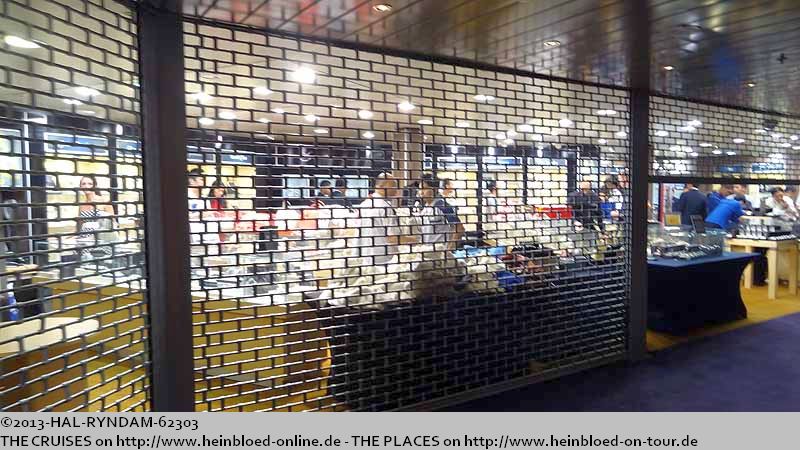 Crew Sales... Really like the run on a first day of special sales.

I looked what they had for Late-Night-Snack.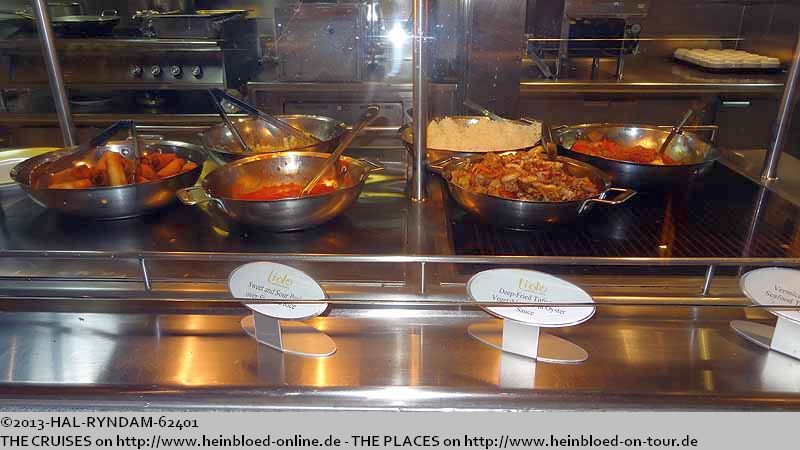 Ich gehe mal kurz gucken, was es beim Late-Night-Snack gibt.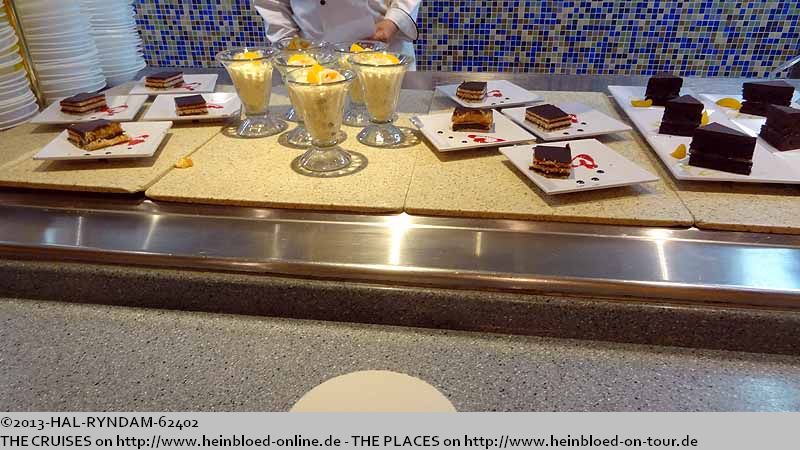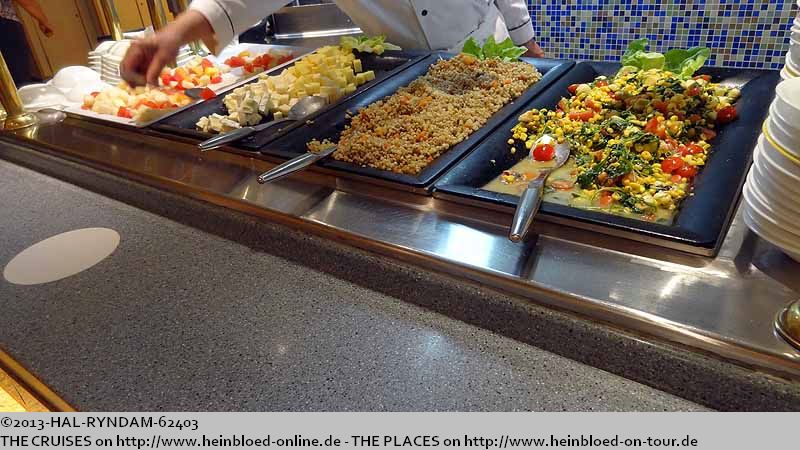 Sauer-Scharf-Suppe... muss ich probieren...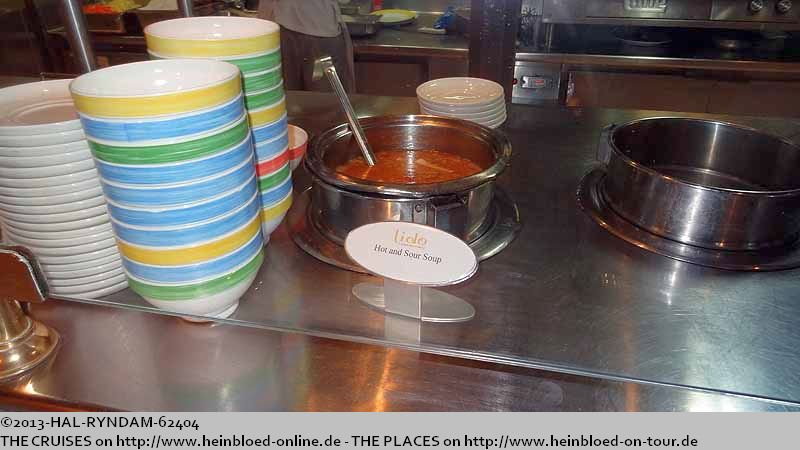 Hot and Sour Soup... I need to try...

Raul (the security guard who had a second job as soup chef): go and guard the ship! And throw away the fine disk from the meat mincer overboard. There were so many Asian chefs onboard and they had to cook like a Hot and Sour Soup would taste in Seattle.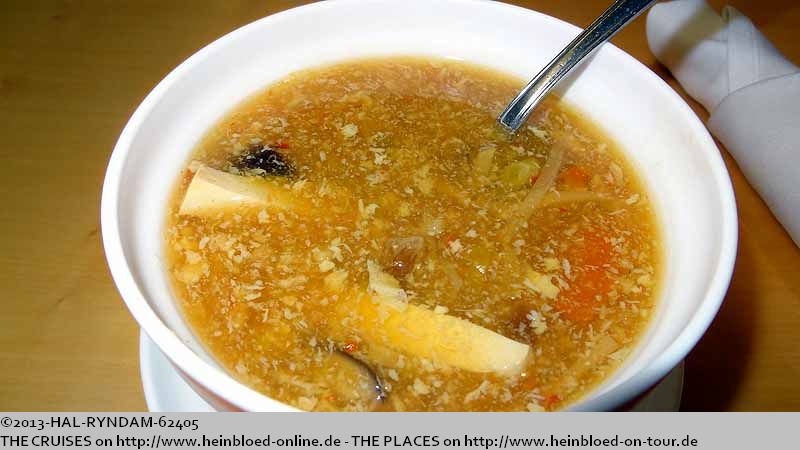 Raul (der Sicherheitsmann, der nebenbei Suppenkoch ist): geh und pass auf das Schiff auf! Und schmeißt endlich die feine Scheibe vom Fleischwolf über Bord. Es sind soviele asiatische Köche an Bord und man muss kochen, wie eine Sauer-Scharf-Suppe, wie in Seattle schmeckt...