Wie üblich erst mal das morgendliche Bild vom Hafenagenten.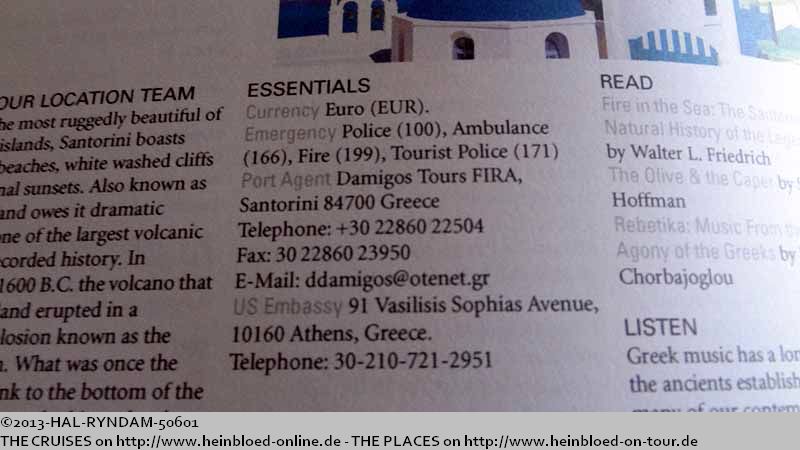 As usual the picture of the day from the port agent's contact details.

On the way to our meeting point we were suprised to find an LED-table-surface.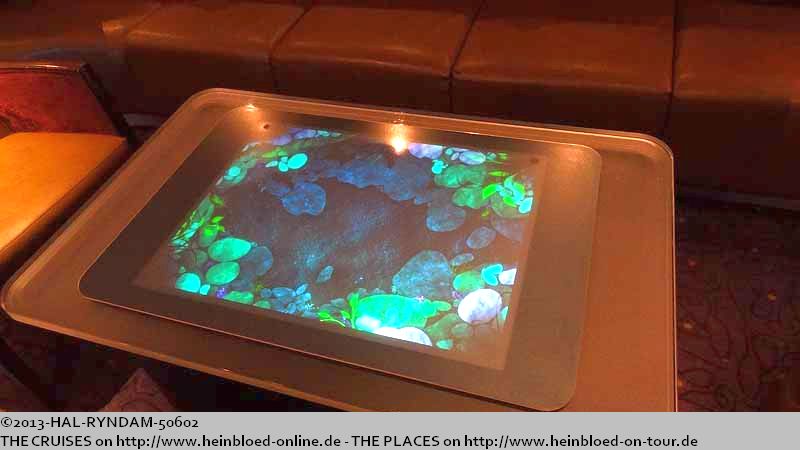 Auf dem Weg zu unserem Treffpunkt fällt uns dieser Tisch mit der LED-Tischplatte auf.
Wir haben uns alle an der Ocean Bar verabredet. Unser Schiff ist vorzeitig angekommen und so dürfen wir auch schon vorzeitig von Bord.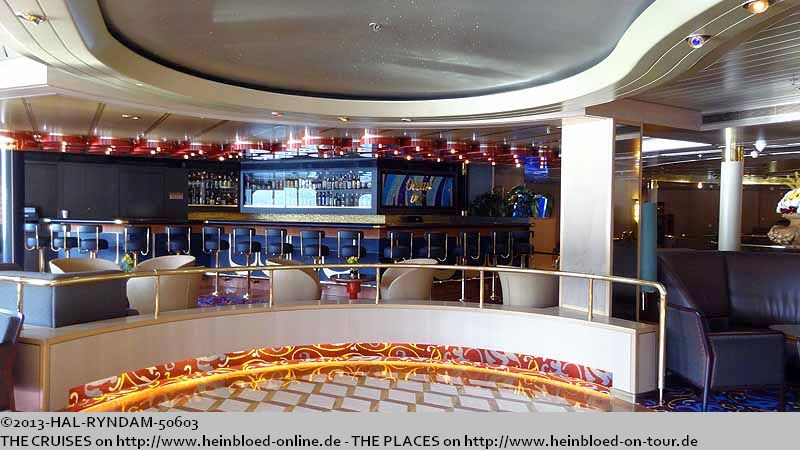 We met at the Ocean Bar. Our ship arrived earlier so we were allowed to leave earlier the ship.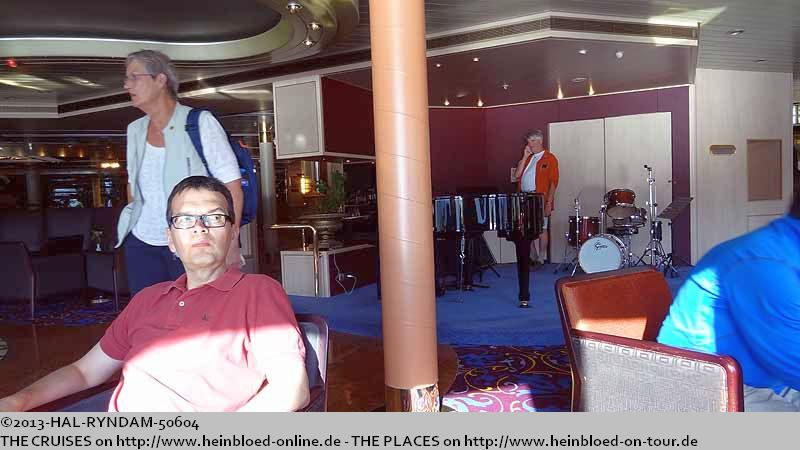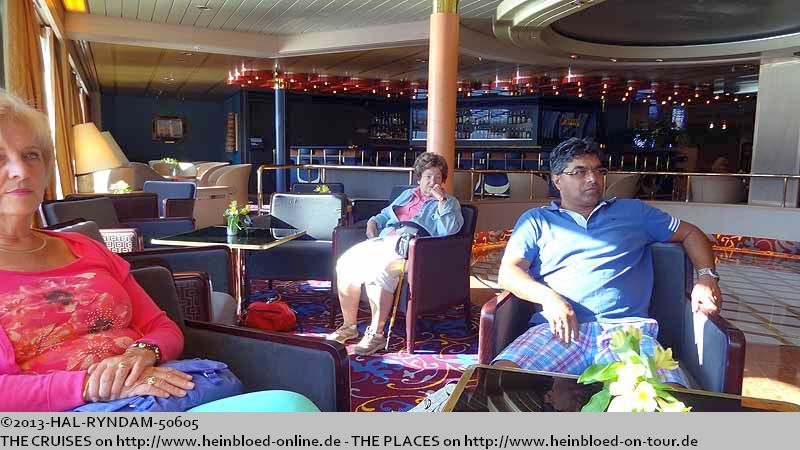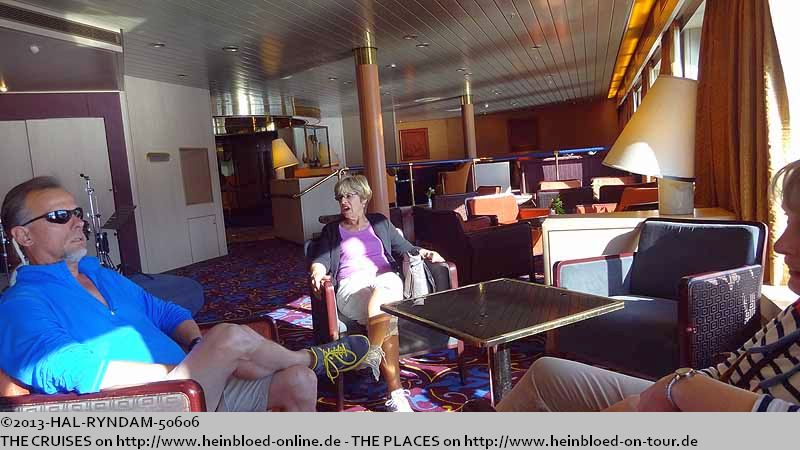 Held des Tages ist unser Concierge Vincent, der unsere Gruppe zum Tenderboot begleitet.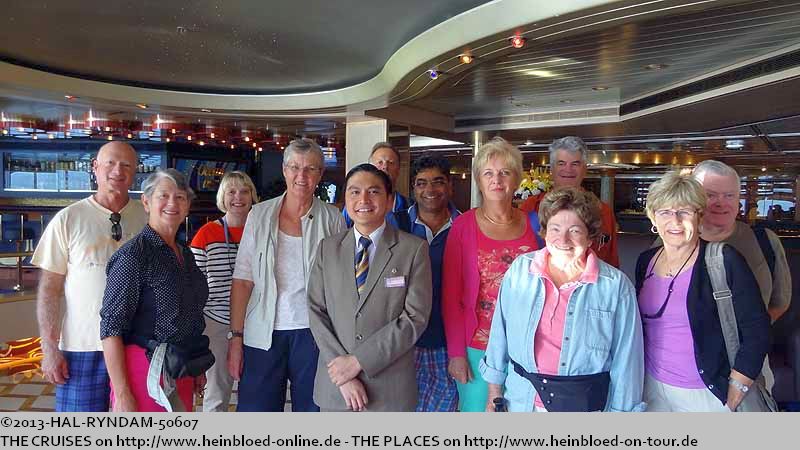 Hero of the day was our Concierge Vincent who escorted our group to the tenderboat.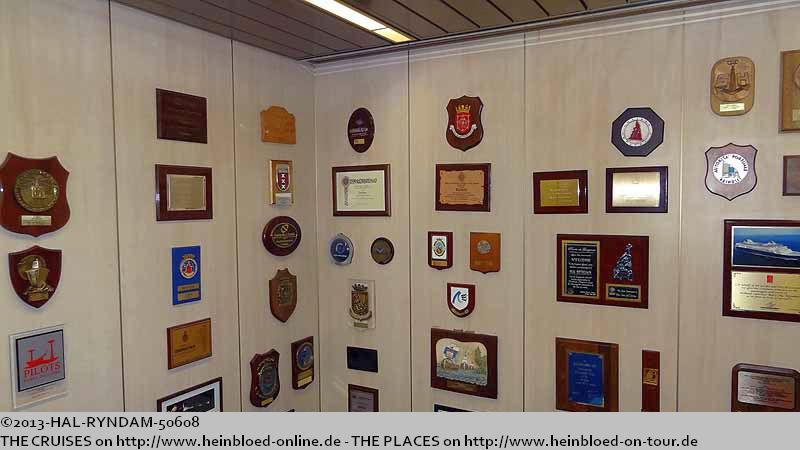 Ein weiterer Held für mich ist immer der Staff Captain bei Holland America: hier Paul Adams. Eigentlich jemandem, von dem nie zum Gespräch eingeladen werden sollte. Weder von der Crew noch von den Gästen: er ist für die Disziplin an Bord zuständig. Er ist aber auch für die Sicherheit zuständig und wenn ich mich an Bord von Holland America Schiffen sehr sicher fühle, dann bestimmt, weil ich immer den Eindruck habe, dass HAL Sicherheit etwas ernster nimmt, als andere. Auf der ZAANDAM kann ich mich noch erinnern, dass der Staff Captain sich persönlich vom Zustand des landseitigen Tenders überzeugt hat, bevor er es fahren ließ.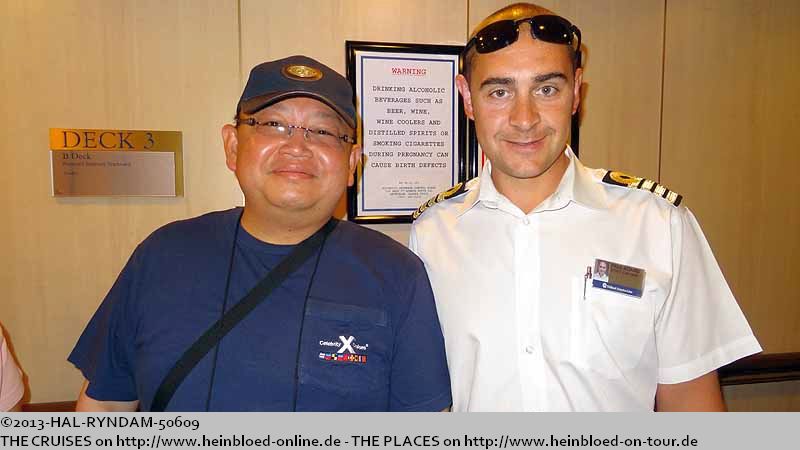 Another hero for me is always the Staff Captain with Holland America: here Paul Adams. Normally somebody you do not want to be invited for a talk - neither from guest nor from crew as he is charge for discipline on board. But he is also in charge for safety and if I am feeling very safe on board of Holland America ships then because of the impression that they take safety a little more serious than others. I remember on ZAANDAM when the Staff Captain came onboard of the shoreside tender to make sure that everything was o.k. before he released the ship.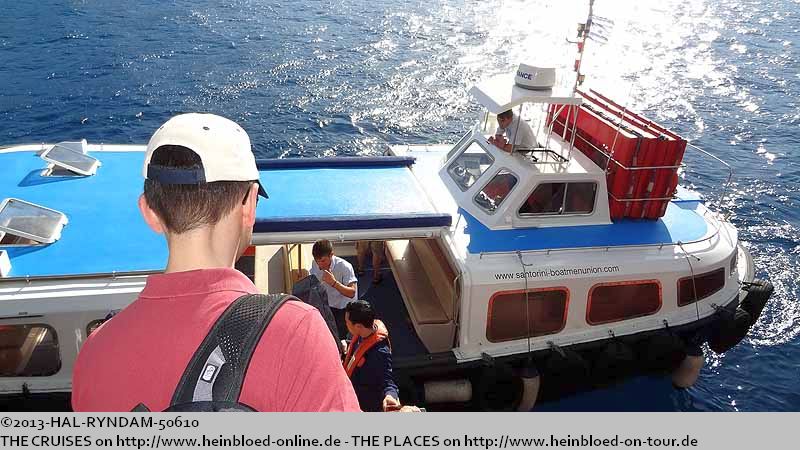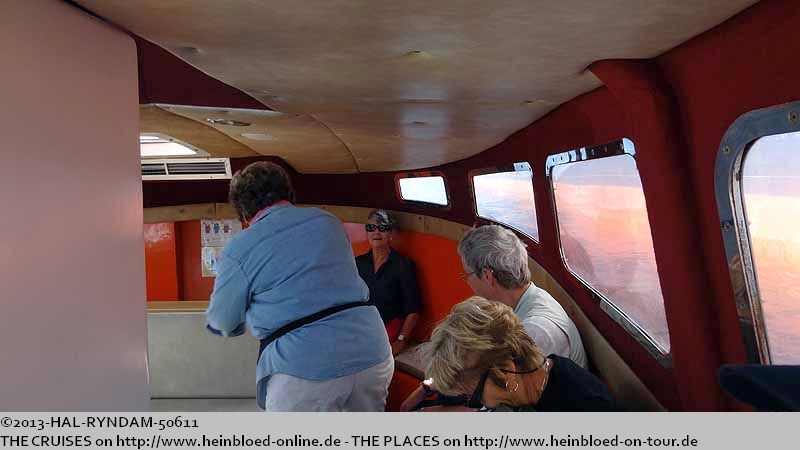 An Bord fällt uns die Broschüre in die Hand... Mein Hirn fängt an zu arbeiten... Boote nach Oia... Die kommen doch bestimmt an den Schiffen vorbei, die hier ankern...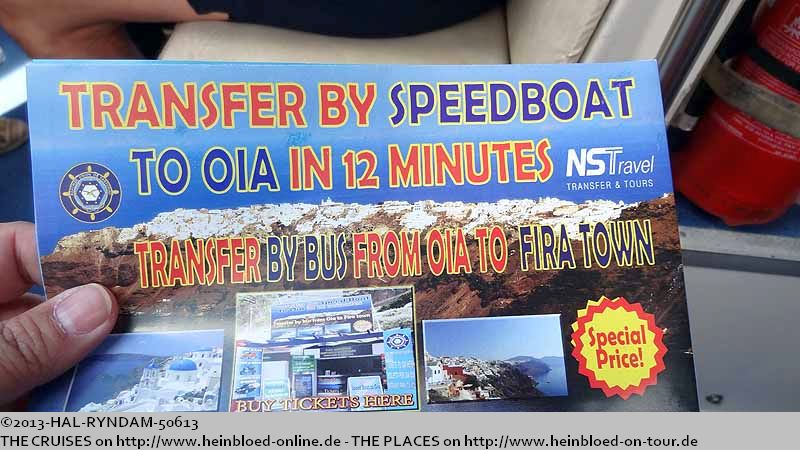 We got this brochure on board... My brain started to work... Boats to Oia... They will pass the ships which are here on anchor...

They helped the guests into the tender.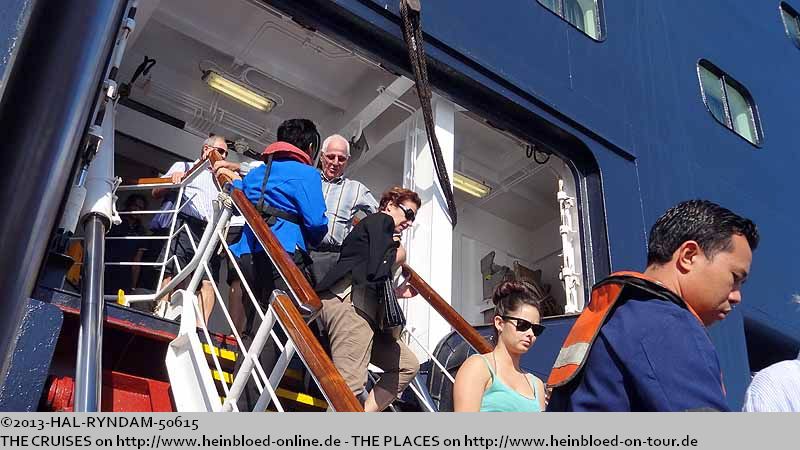 Den Gästen wird beim Tendern geholfen.
Und unser Staff Captain beobachtet genau, dass alles in Ordnung ist.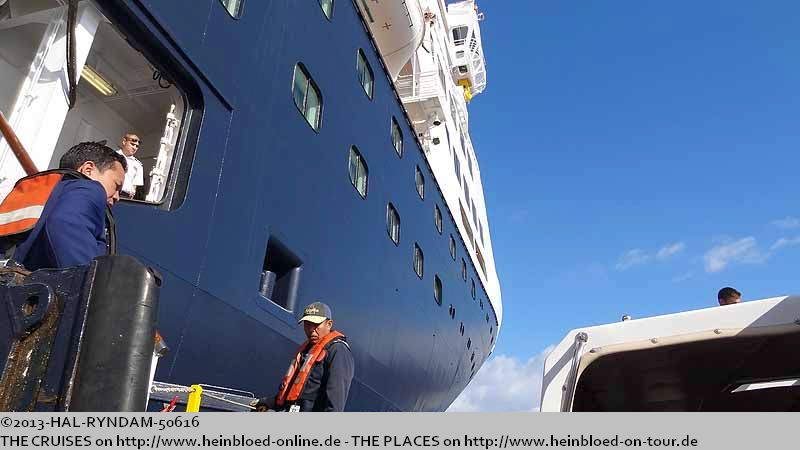 And our Staff Captain observed very well that everything was fine.