Bruno ging also alleine hoch.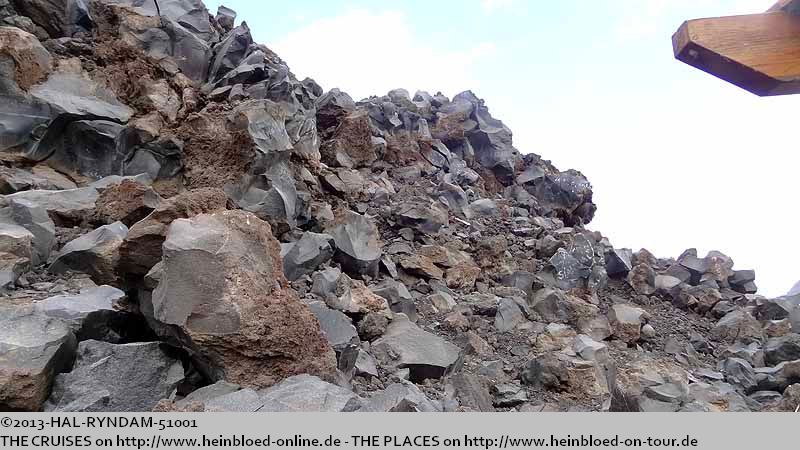 Bruno went alone to the top.

The admission fee was 2.00 EUR (2013).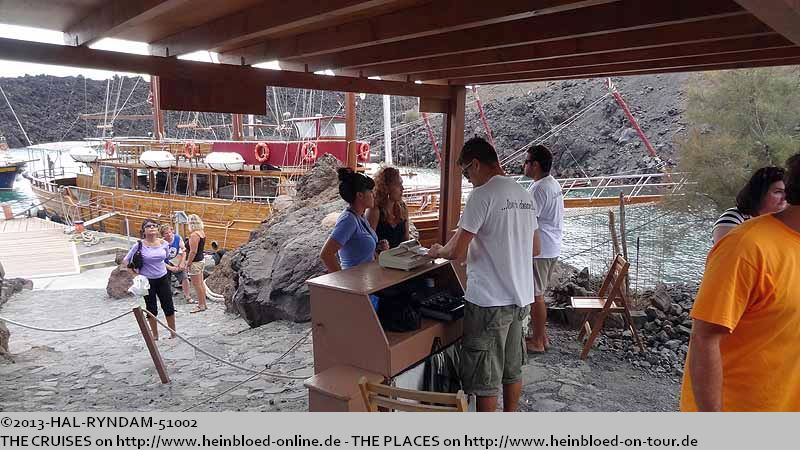 Der Zutritt kostete 2,00 EUR (2013).
Stramm ging es wohl auf den Berg.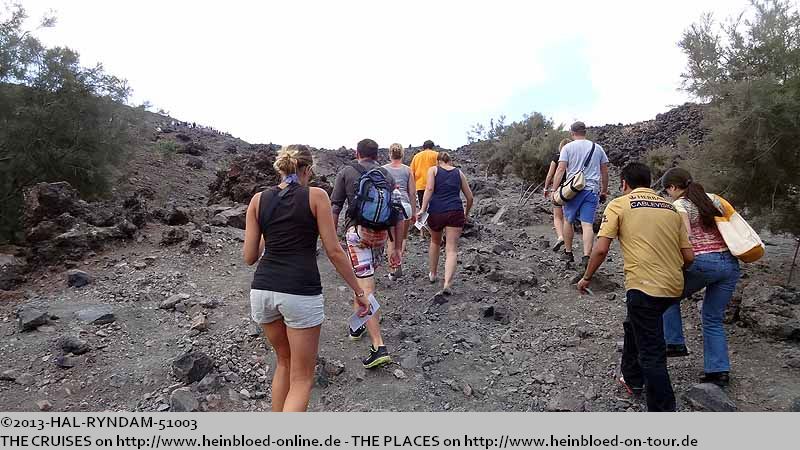 The walked tightly to the top.

Unfortunately the vulcano was not high enough. The best shot you could make of the ships was this one.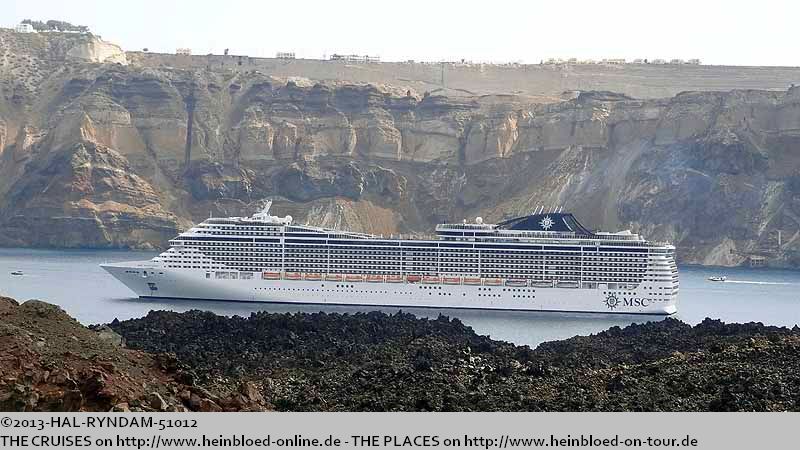 Leider war der Vulkan nicht hoch genug. Das war das beste Bild von einem Schiff, das herauszuholen war.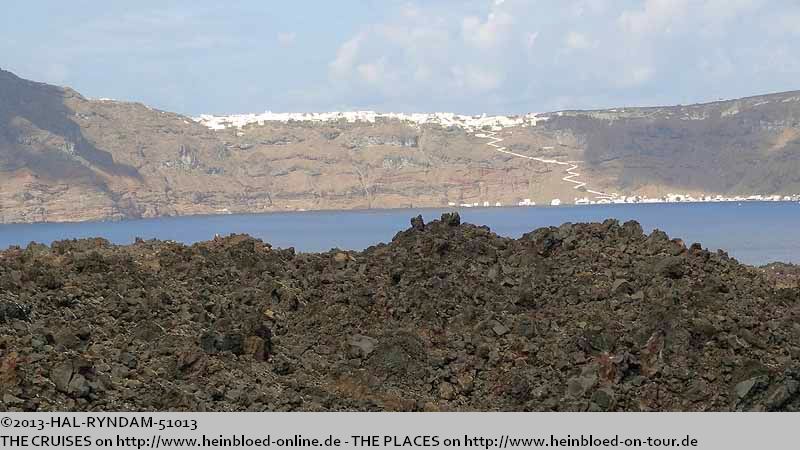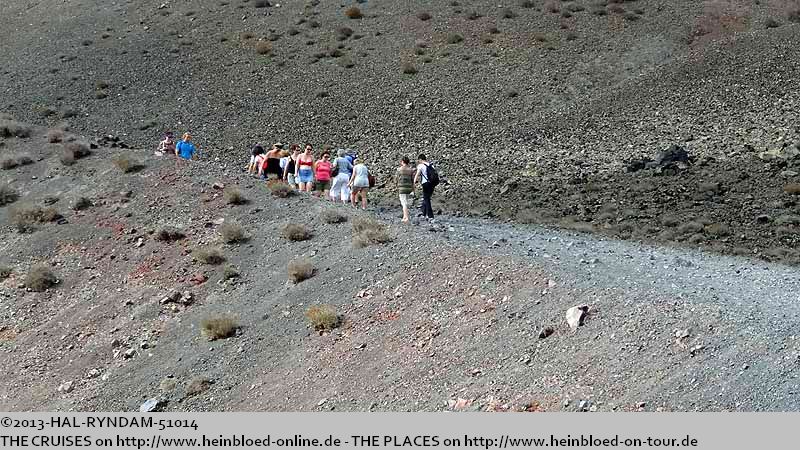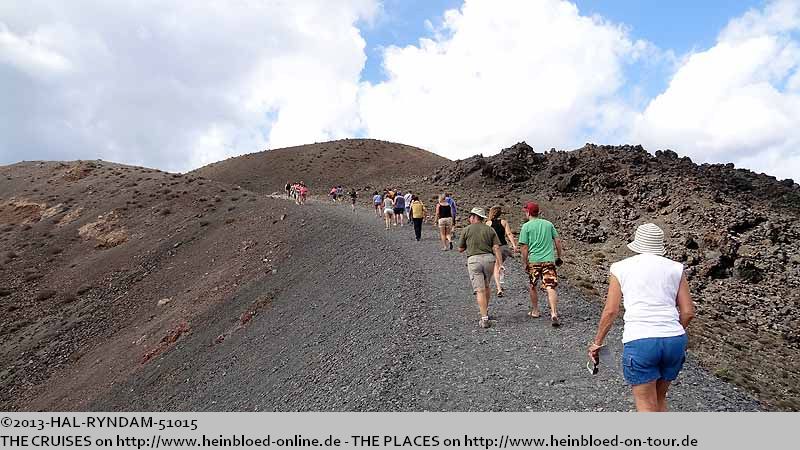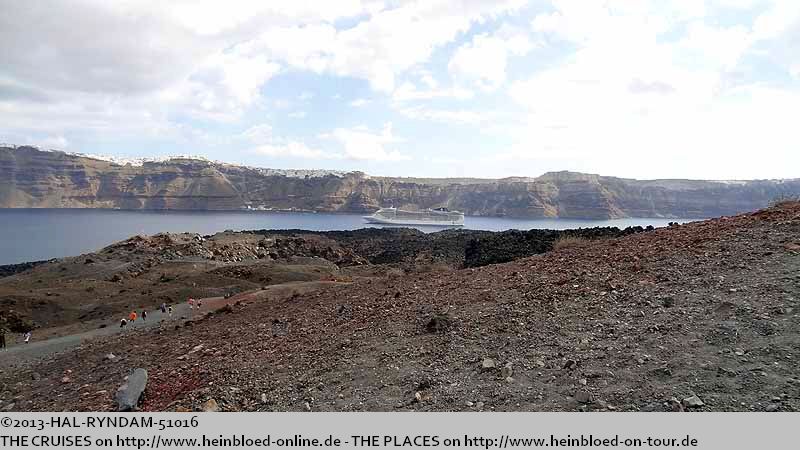 Ihr Führer Sofoklis hat sich sehr viel Zeit genommen und wollte ihnen möglichst viel zeigen und erklären.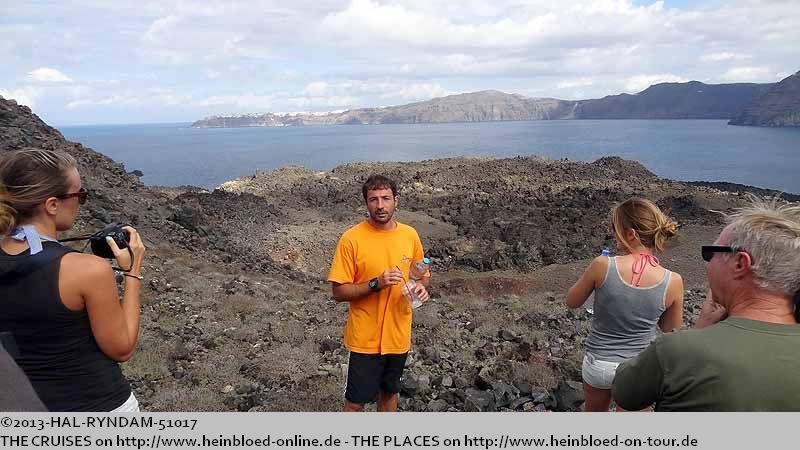 Their guide Sofoklis took a lot of time to make sure that they would see most and explained a lot.

Deswegen waren sie wohl auch an Punkten, die andere nicht gesehen haben. Denn zum Schlafen bin ich nicht gekommen. Mangels Liegeplätze parken sie nebeneinander und man verlässt das Schiff im "Transit", so dass ständig irgendwer durchmarschiert ist. Die anderen Schiffe waren z. T. drei- bis fünfmal so voll wie unser Schiff. Und was mich besonders wunderte: viele Schiffe legten nach uns an und fuhren vor uns wieder ab.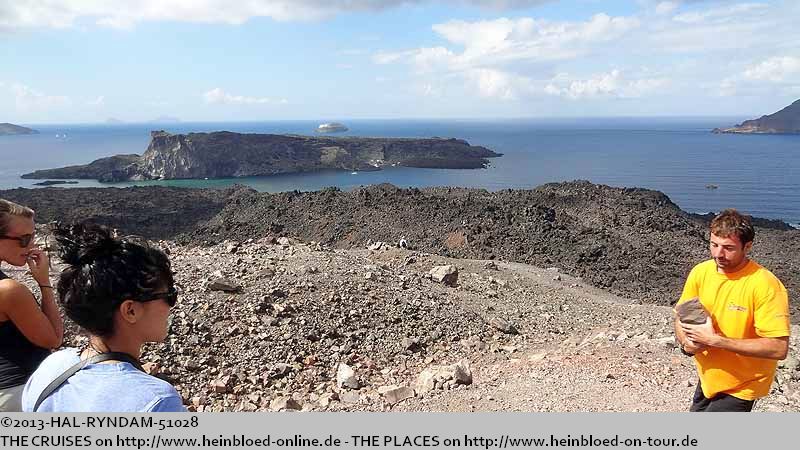 So they were on spots other guests did not see. Because I had no chance to sleep. Due to the lack of berthes many of them docked to the next and you leave the boat in "transit". So there was always someone who walked through my rest area. The other ships three upto five times more guests but ours. And I was surprised as many ships arrived much more later than ours and they left much more earlier than ours.

They had a lot of luck with their guide Sofoklis. He tried to explain how the Santorini arised by building this model.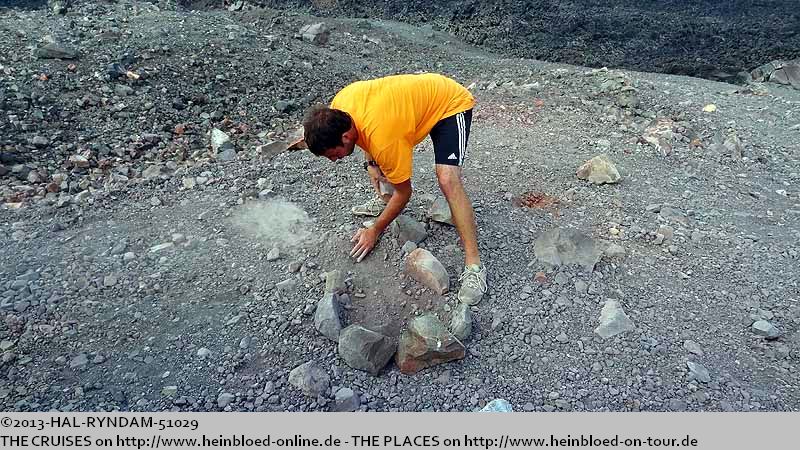 Mit ihrem Führer Sofoklis hatten sie wirklich Glück. Er hat versucht, die Entstehungsgeschichte von Santorini nachzubauen.
Dass der Kapitän festgelegt hatte, dass es um 12.15 Uhr weitergeht, hat Sofoklis ignoriert.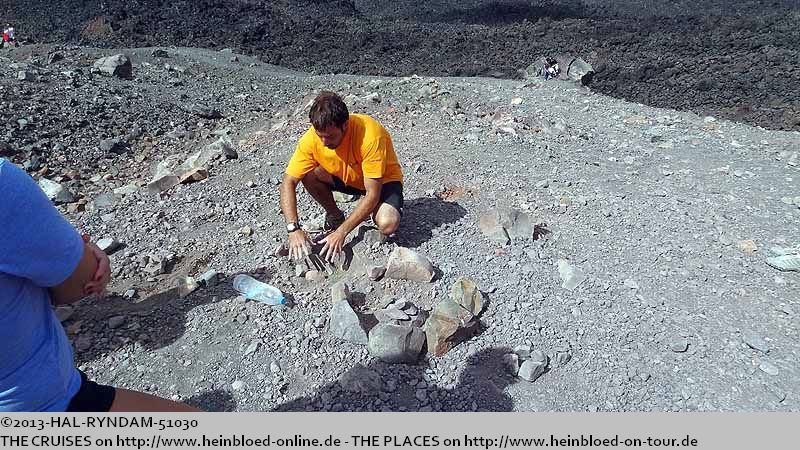 Sofoklis totally ignored that his Captain said that we should head on at 12.15 hrs.

RYNDAM was placed around a very stupid corner...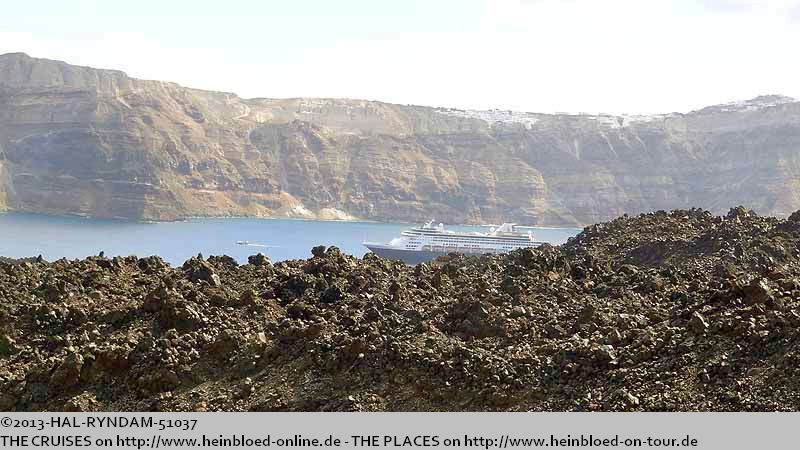 Die RYNDAM hat sich in so eine saublöde Ecke verzogen...

Auf jeden Fall waren sie dann gegen 12.45 Uhr zurück und deswegen habe ich die Einfahrt der CELEBRITY REFLECTION verpasst... Sch... Vulkane...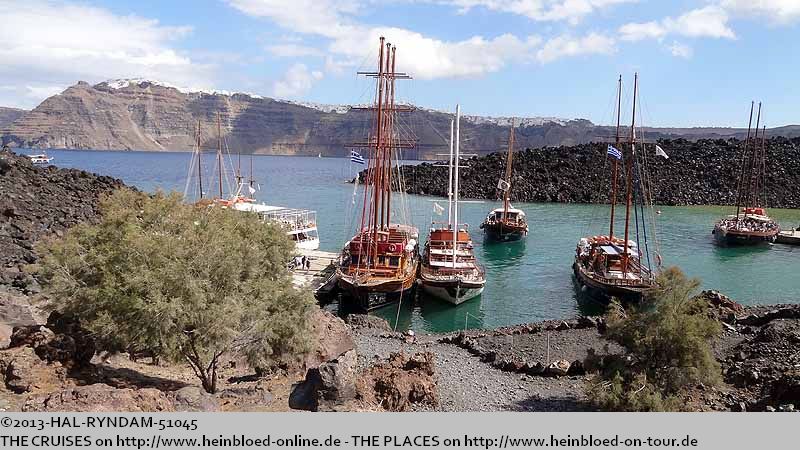 Any way they were back around 12.45 hrs and so I missed the arrival of CELEBRITY REFLECTION... Sh... vulcanos.