Scroll down for English explanations - alternates with German explanations.

Vorsicht in solchen Gäßchen: Fahrräder haben auch hier Vorrang.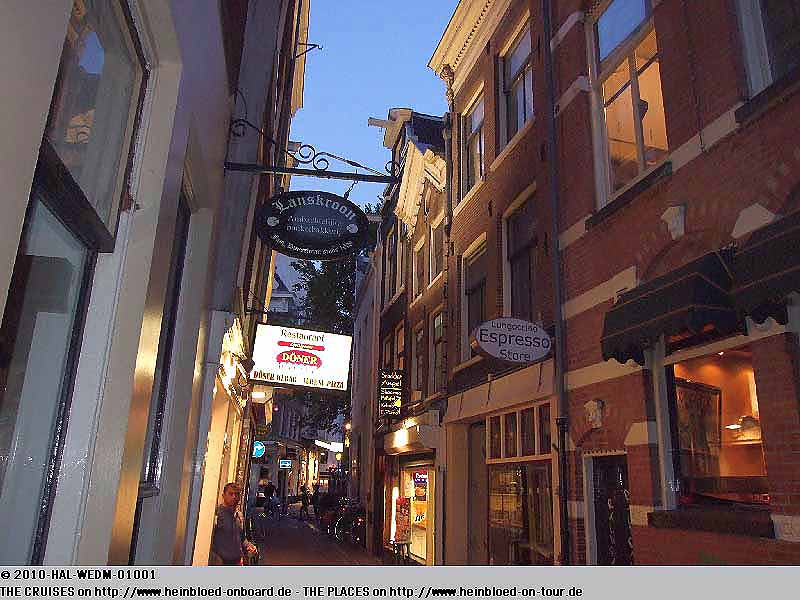 Pay attention in such narrow lanes: Bikes do have priority here as well.

So far Smart Travelling was my favorite tour guide publisher. Their recommendations were great so far. Now you get their services for free and I am still not sure if the can keep the quaility they had before. We went to Kantjil en de Tijger.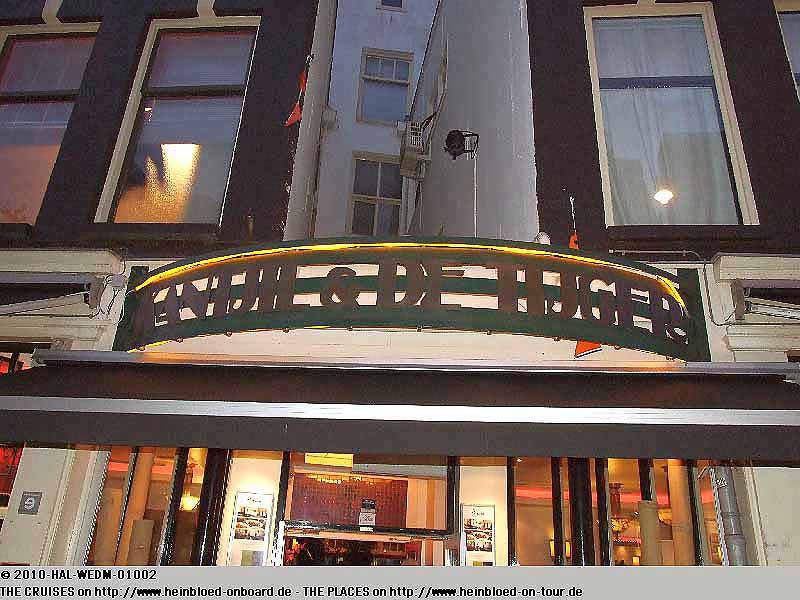 Mein bisheriger Lieblingsführer war Smart Travelling (im Zusammenarbeit mit Süddeutsche Zeitung). Deren Tips waren immer erstklassig. Jetzt ist alles kostenlos und ich weiss nicht, ob sich das nicht doch auf die Qualität ausgewirkt hat. Wir gehen ins Kantjil en de Tijger.
Die Rückseite liegt direkt an der Straßenbahnhaltestelle Spui von der man gut wegkommt.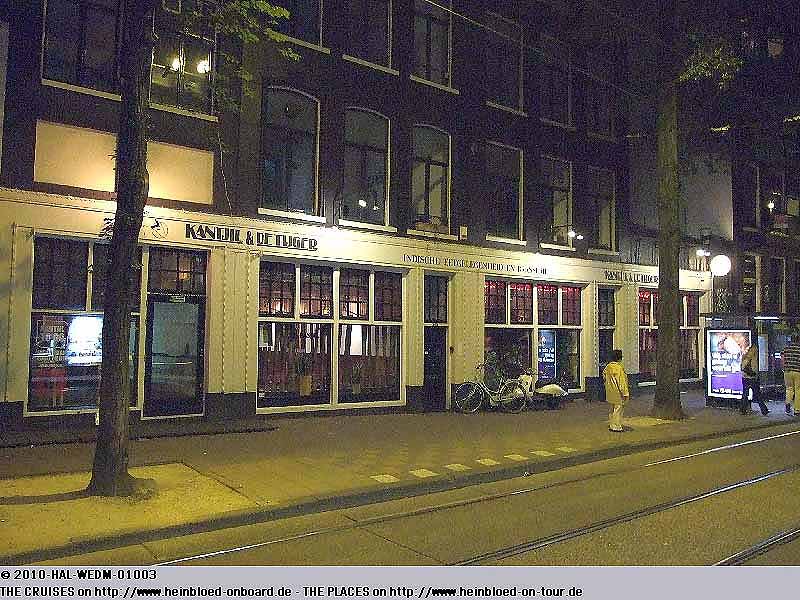 The back front is conveniently located to the tram stop at Spui which made it easy to get home.

You should have Amsterdam's best Rijstafel (various Indonesian food served in little bowls.). But for a test at 22.30 hrs it was too much. The starter plate was very nice.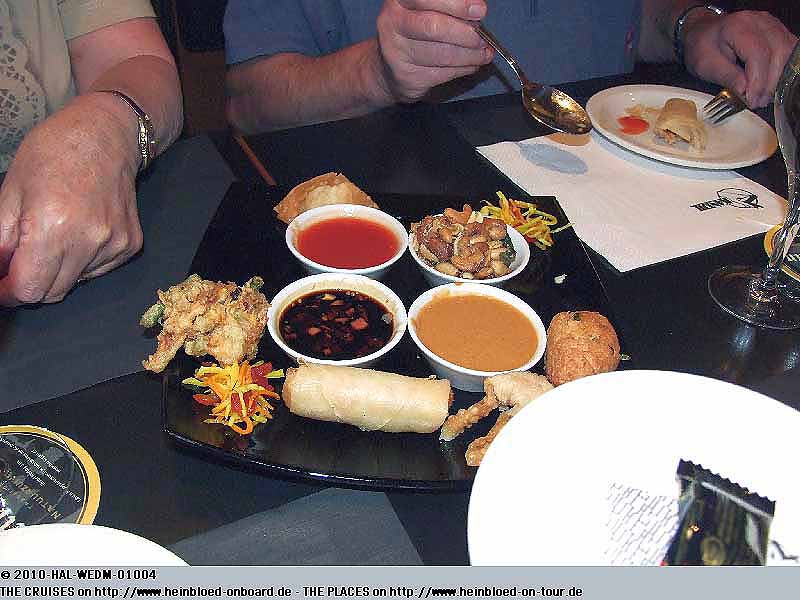 Hier soll es die beste Reistafel in Amsterdam geben. Aber das ist uns zuviel, um dass noch gegen 22.30 Uhr auszuprobieren. Die Vorspeisenplatte war wohl sehr gut.
Das Bami-Goreng Kantjil war doch anders, als wie man es in Deutschland kennt. Nur hatte Deutschland ja auch nicht Indonesien als Kolonie. Für 12,50 EUR...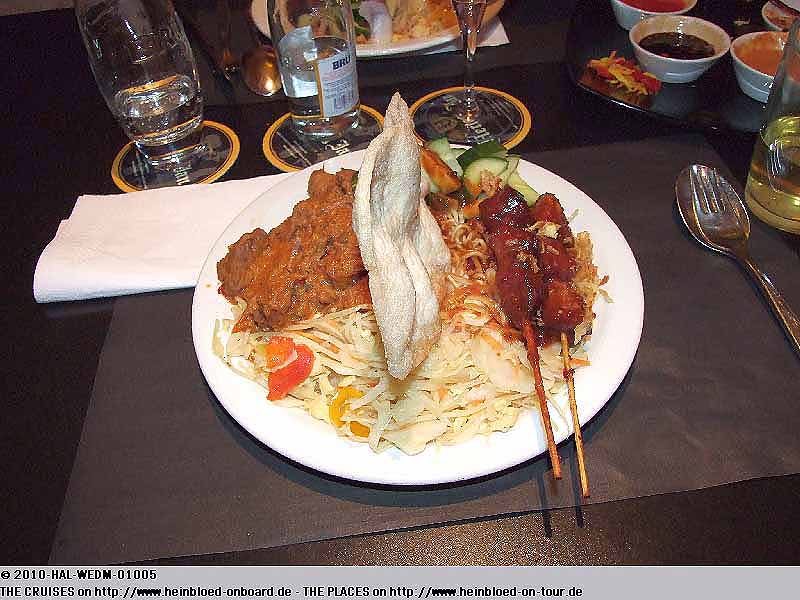 The Bami-Goreng Kantjil was very different to those we knew from Germany. But Germany never had Indonesia as their colony. Just for 12.50 EUR....

As we were very tired we went directly back to the hotel with some impressions of Amsterdam by night we had so far on the way back.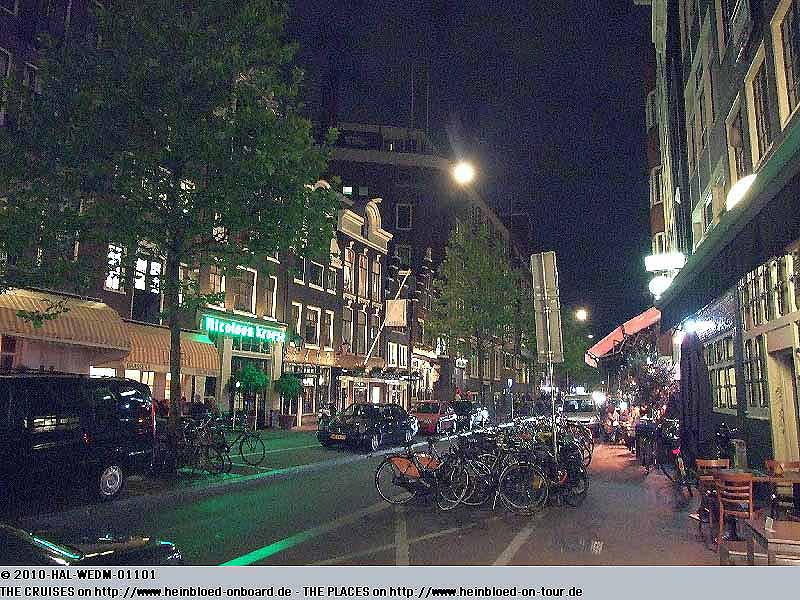 Da wir ziemlich müde waren, ging es dann direkt zurück zum Hotel mit ein paar Eindrücken von Amsterdam bei Nacht, soweit auf dem Weg lag...