Scroll down for English explanations - alternates with German explanations.

Gegen 23.00 Uhr verlassen wir nochmals das Schiff, aber es ist zu hell für Nachtaufnahmen und zu dunkel für Tagaufnahmen. Obwohl es immer dunkler wird: die meisten schlafen, so dass kaum noch weitere Lampen in den Häusern eingeschaltet werden.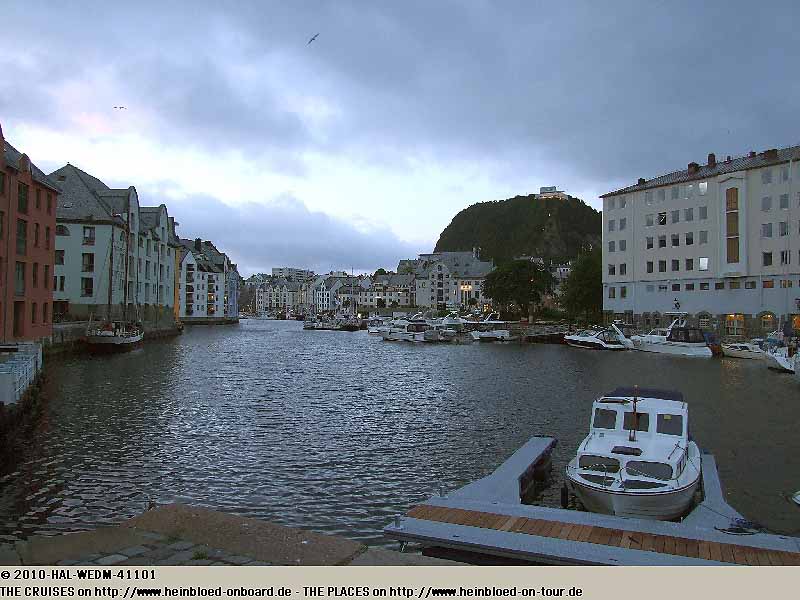 Around 23.00 hrs we left one more time the ship but it was too light to make night pictures but too dark to make day pictures. Although it became darker and darker: most were sleeping so no further lamps will be turned on in the houses.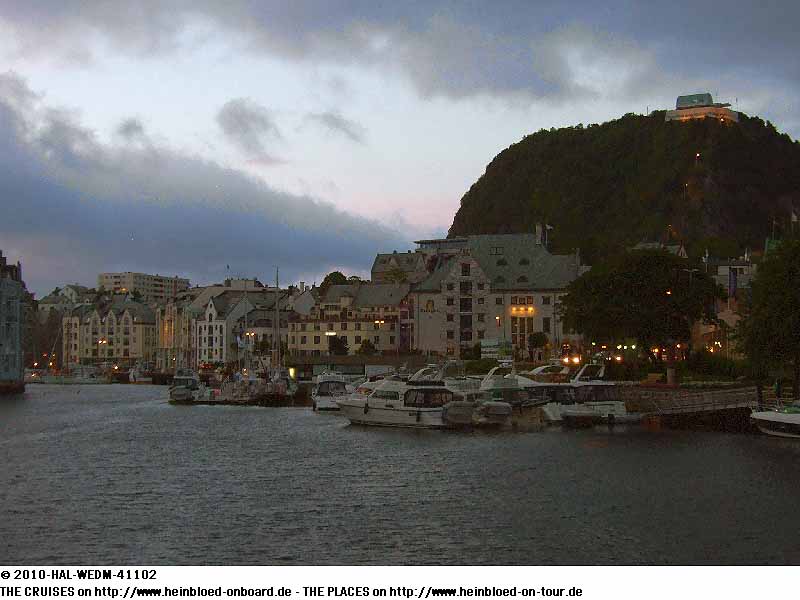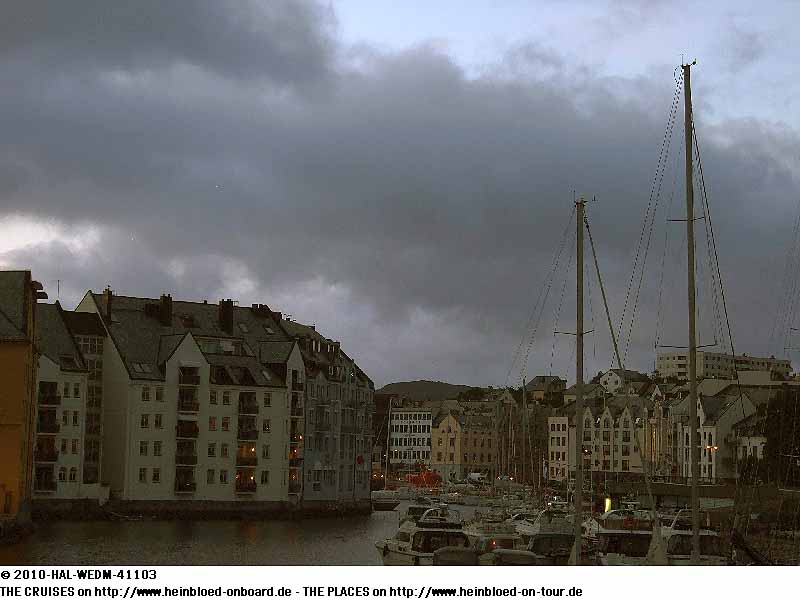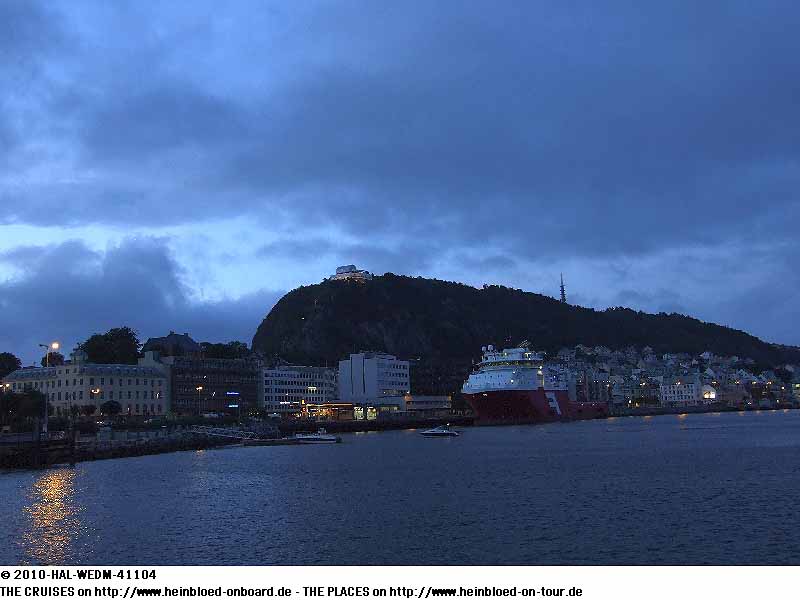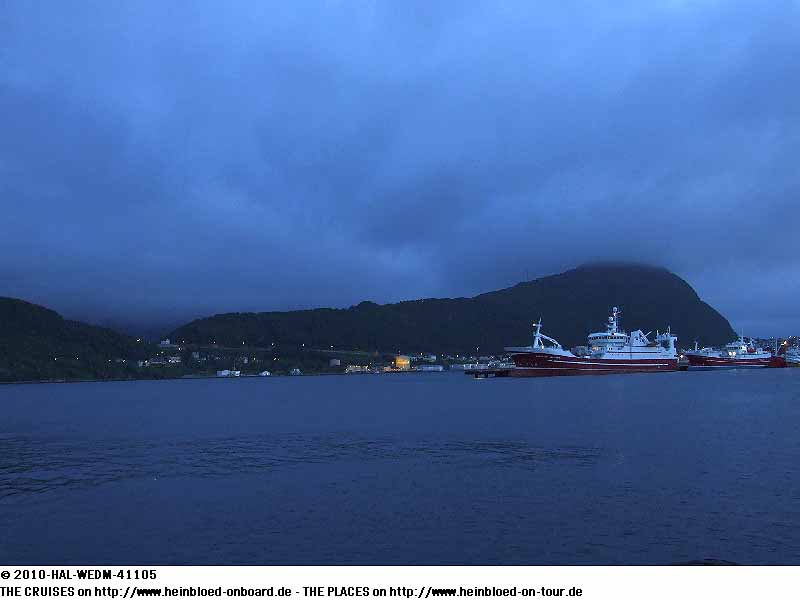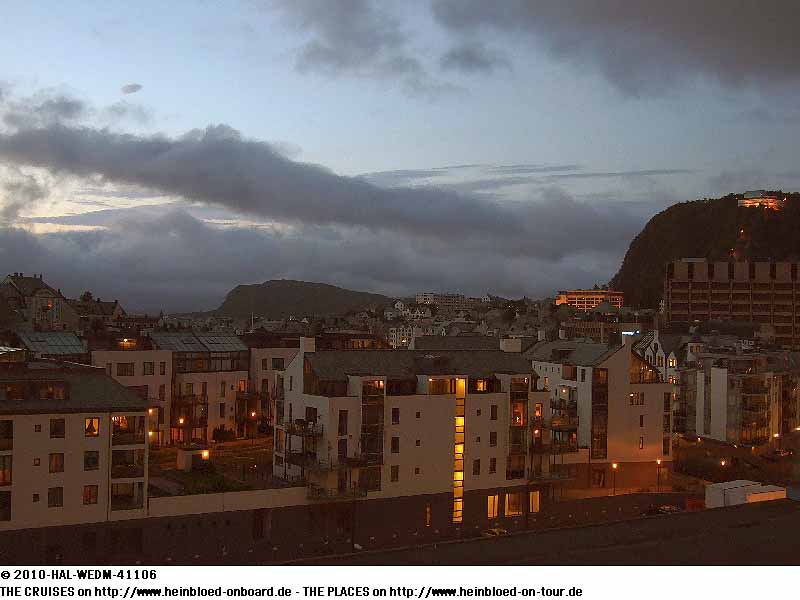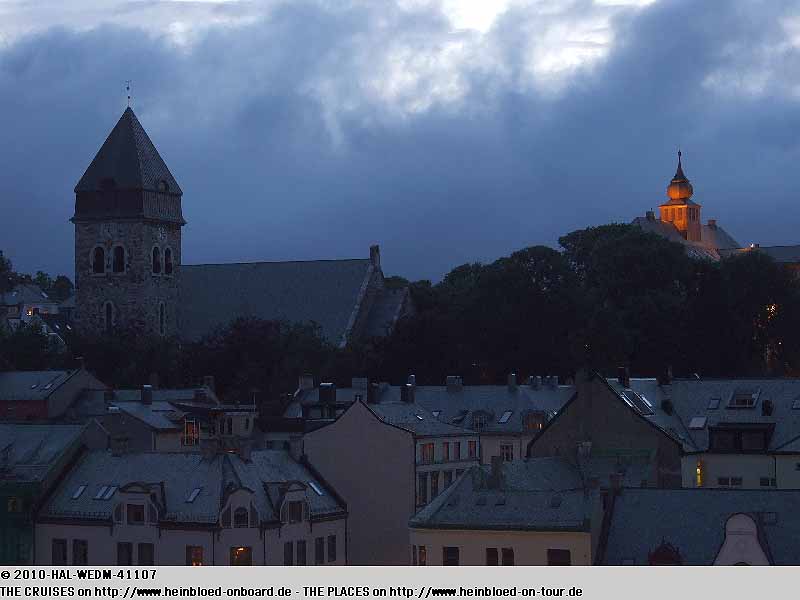 When we left around 23.45 hrs it was still light. Around 03.30 hrs it was light again. So I had no chance to have very much sleep.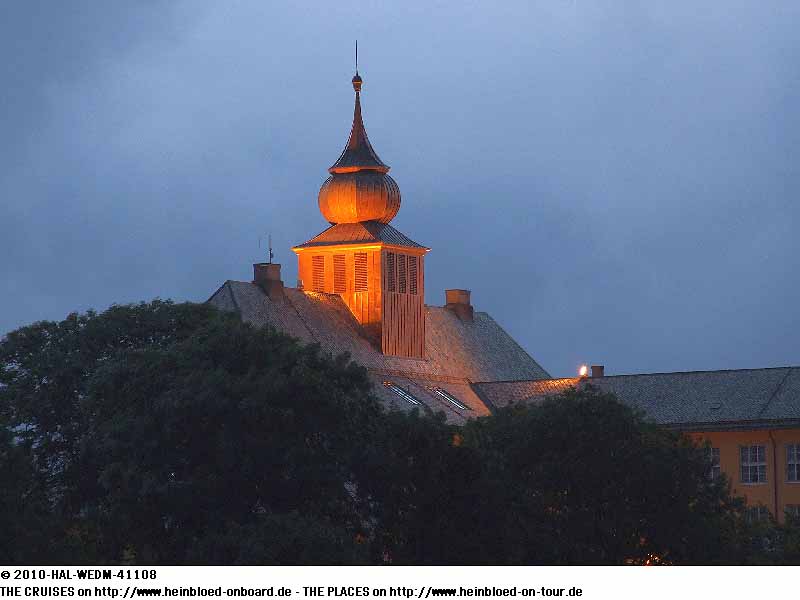 Als wir gegen 23.45 Uhr abfahren, ist leider immer noch hell. Gegen 03.30 Uhr ist wieder hell. So finde ich kaum Schlaf.
Wenigstens ist unser Schiff festlich beleuchtet.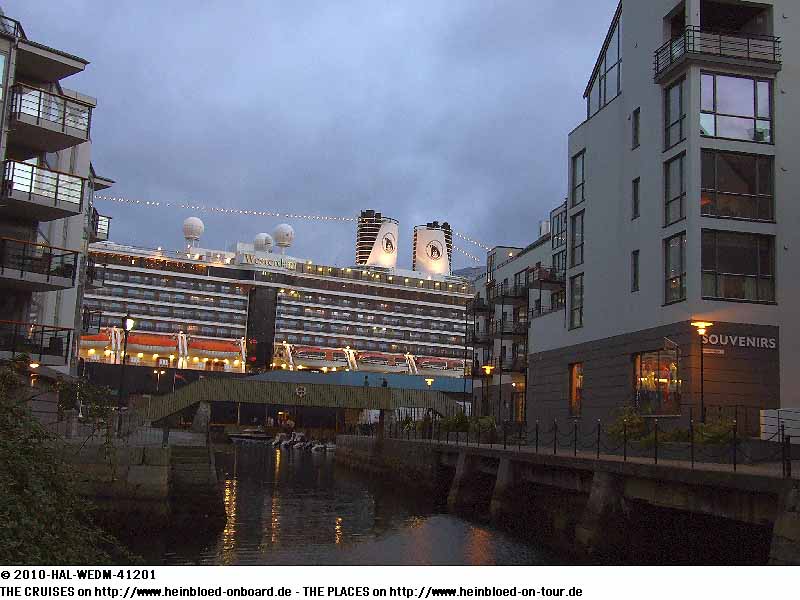 But our ship was illuminated festively.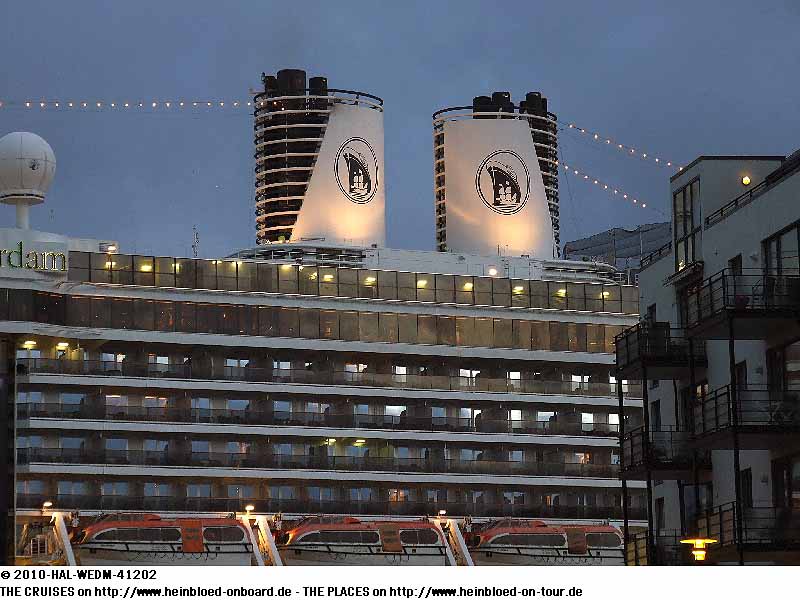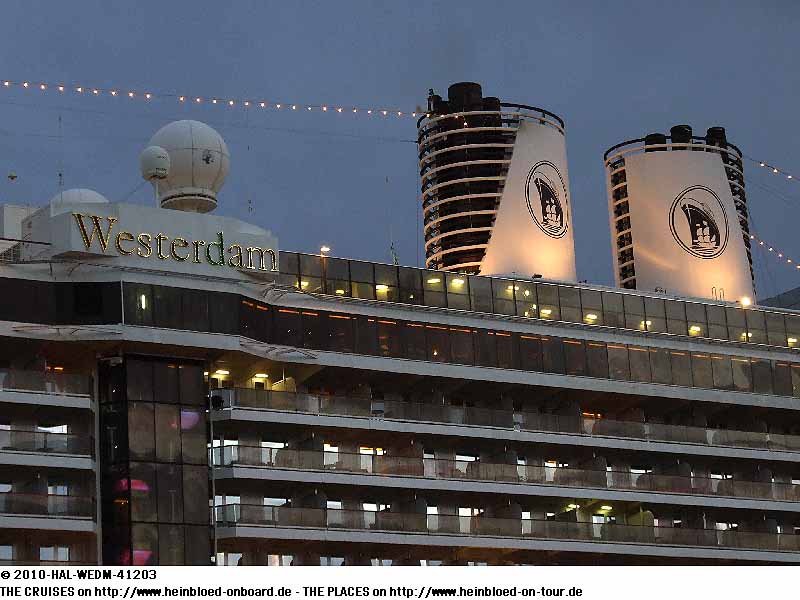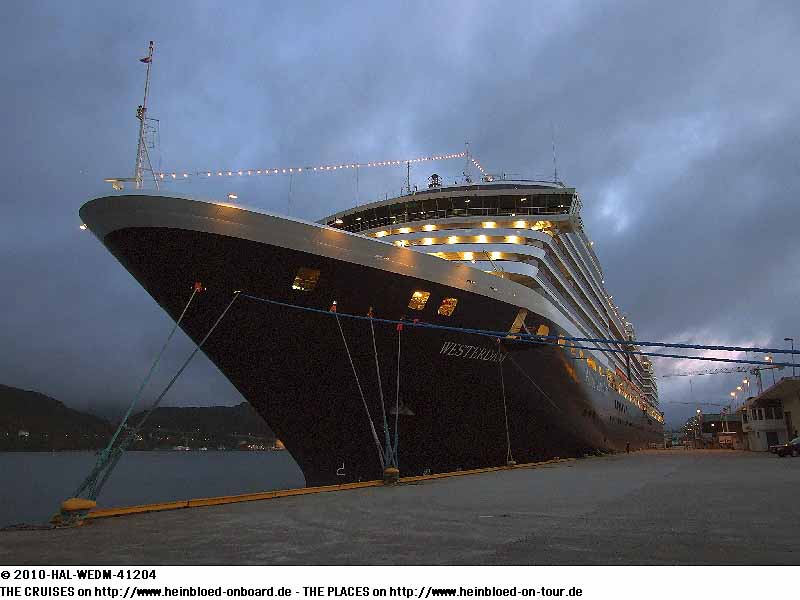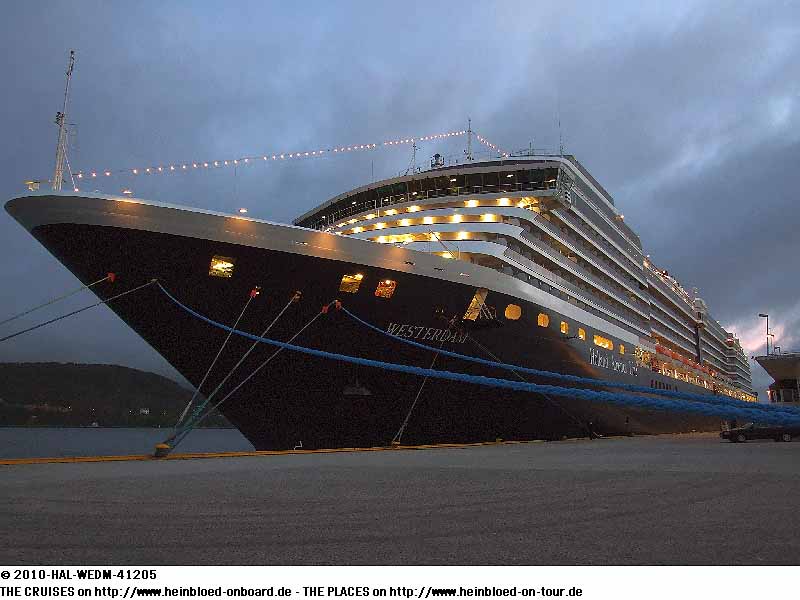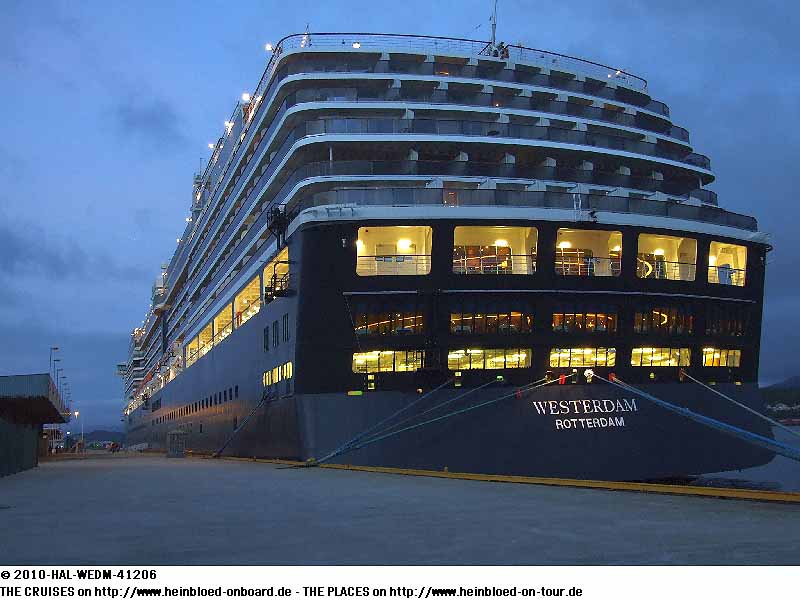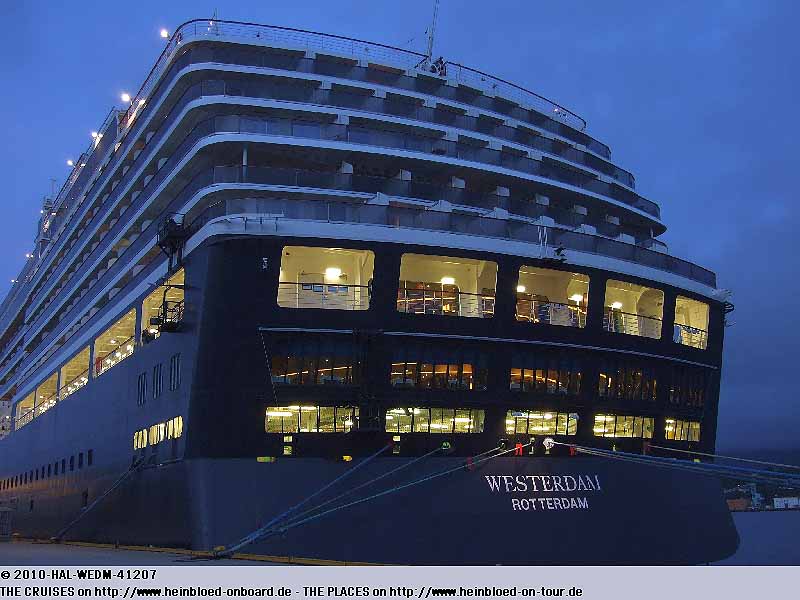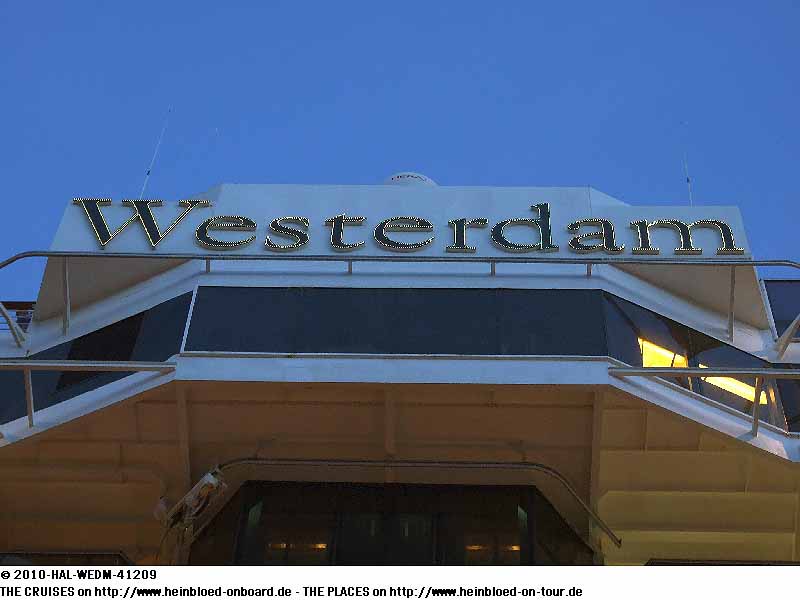 Bruno waived from the verandah that I should return on board.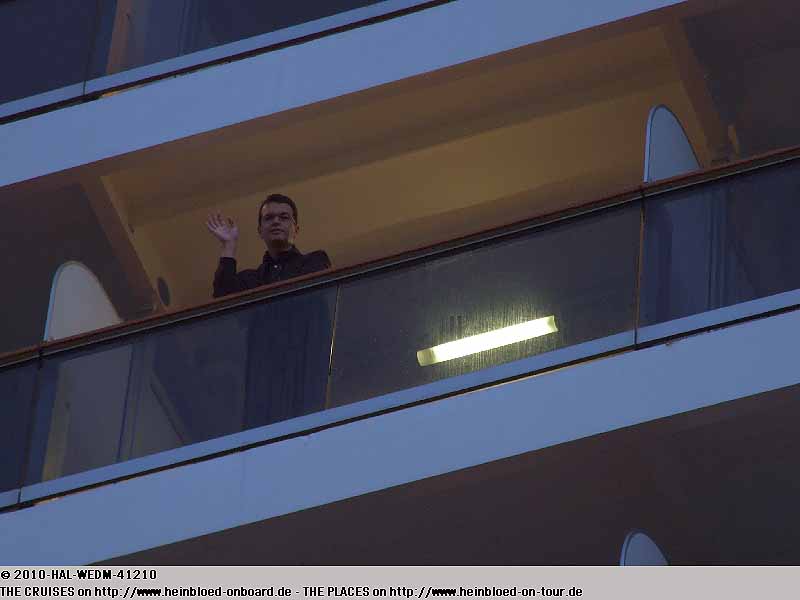 Bruno winkt schon vom Balkon, dass ich endlich an Bord gehen soll.
Denn sie fangen an die Brücke abzubauen.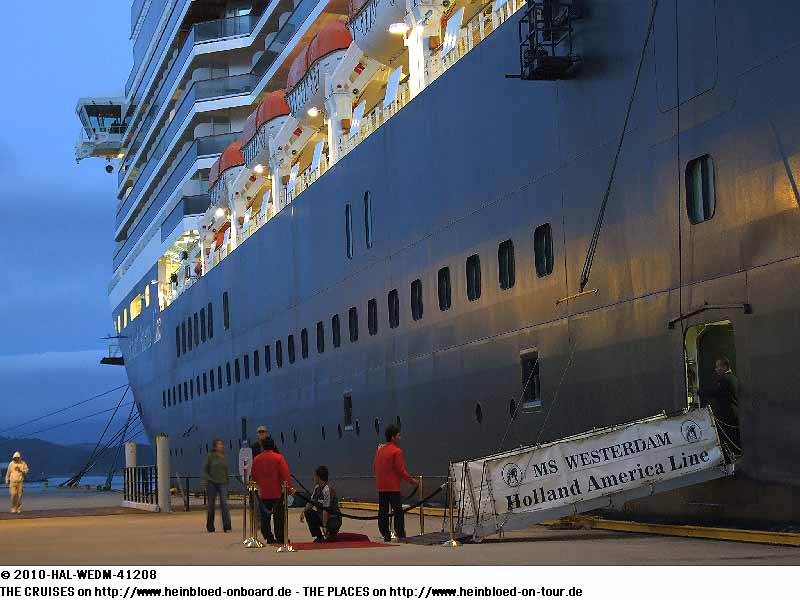 They started to remove the bridge.