Scroll down for English explanations - alternates with German explanations.

Der Tag beginnt wieder um 03.30 Uhr... Bei so einem Anblick kann man sich nicht einfach umdrehen und weiterschlafen...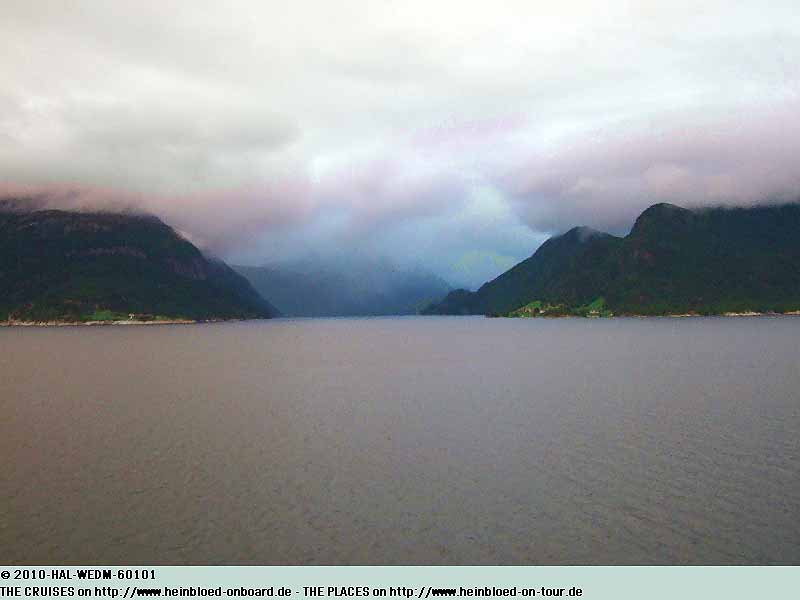 The day began again around 03.30hrs... You cannot just turn around and continue to sleep with such a view...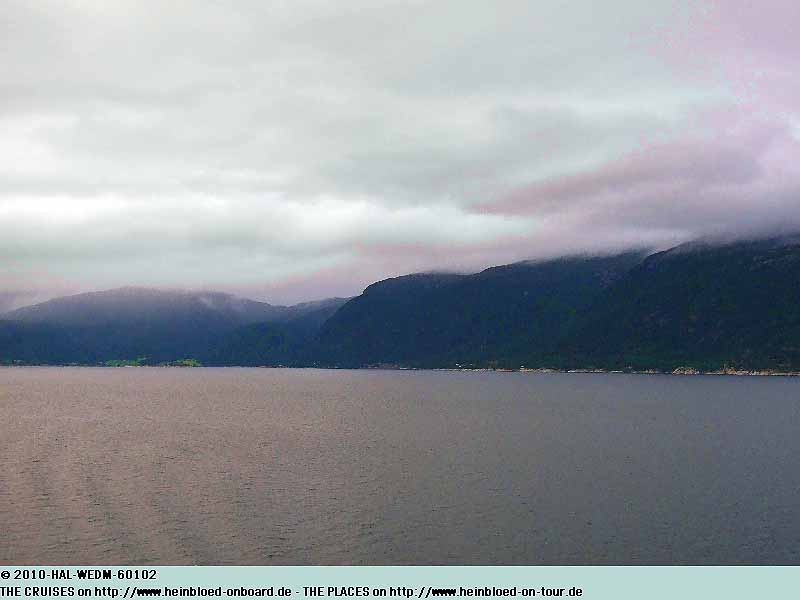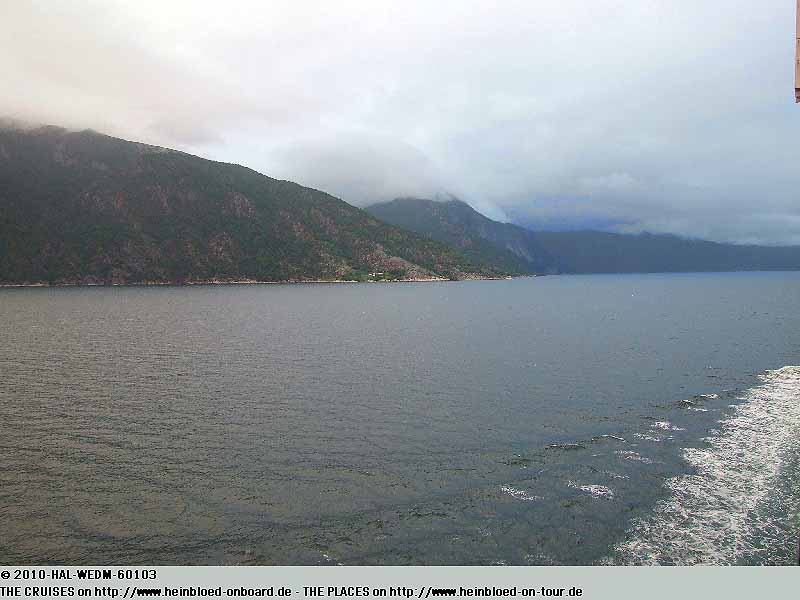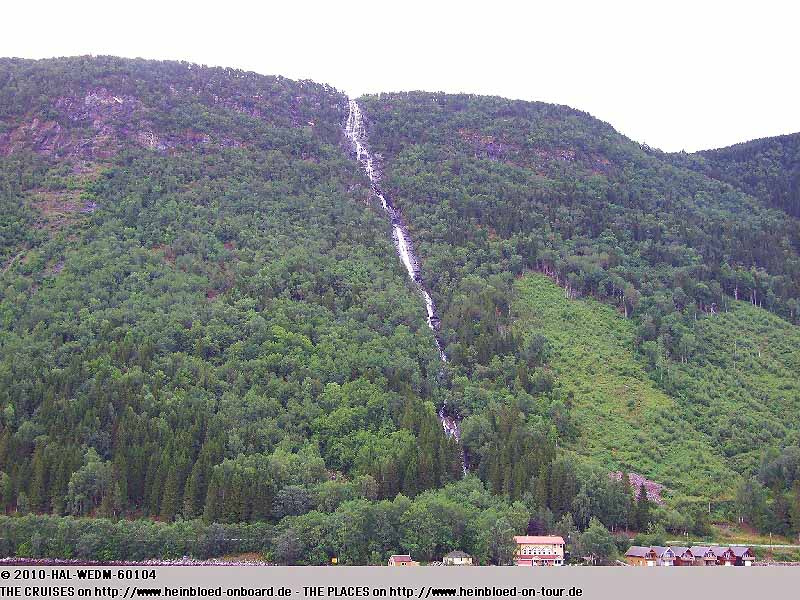 Wir kommen in Vik an und wieder werden um 07.00 Uhr die Ganztagesausflügler an Land gesetzt.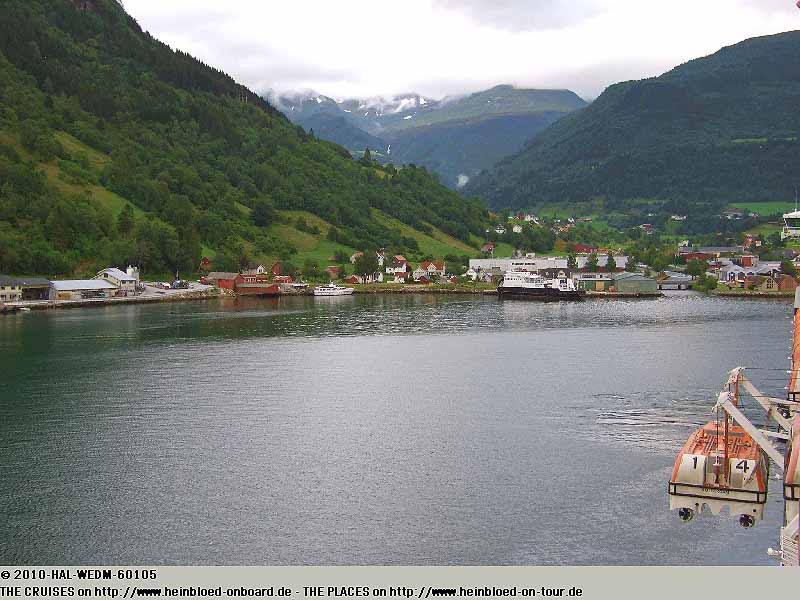 We arrive around 07.00 hrs in Vik and the full-day-tour-participants were tendered ashore.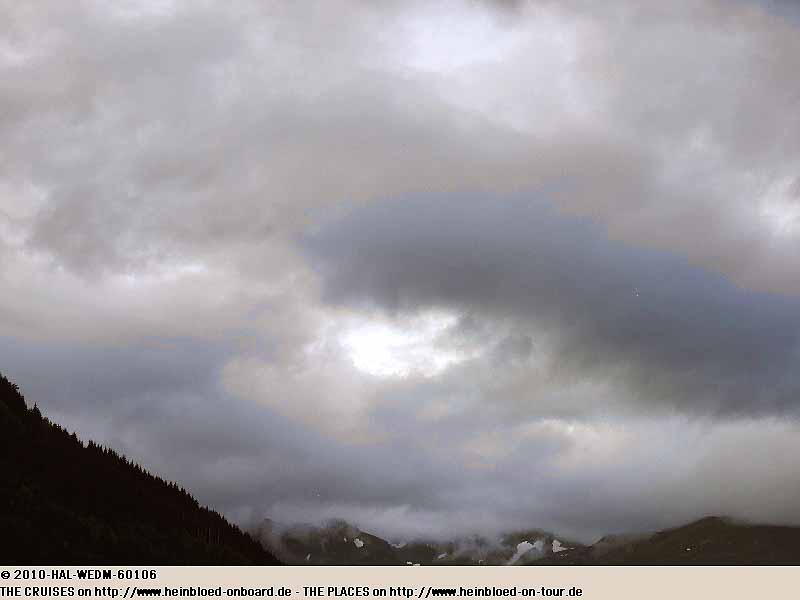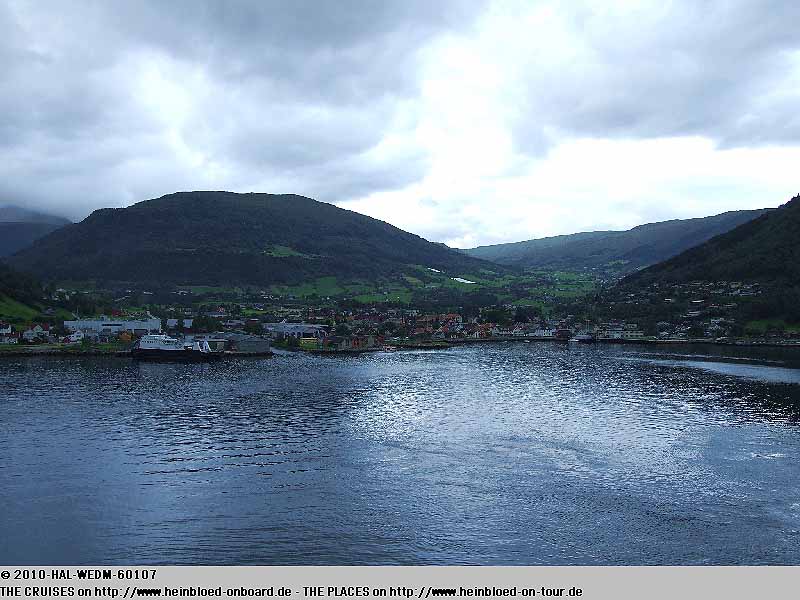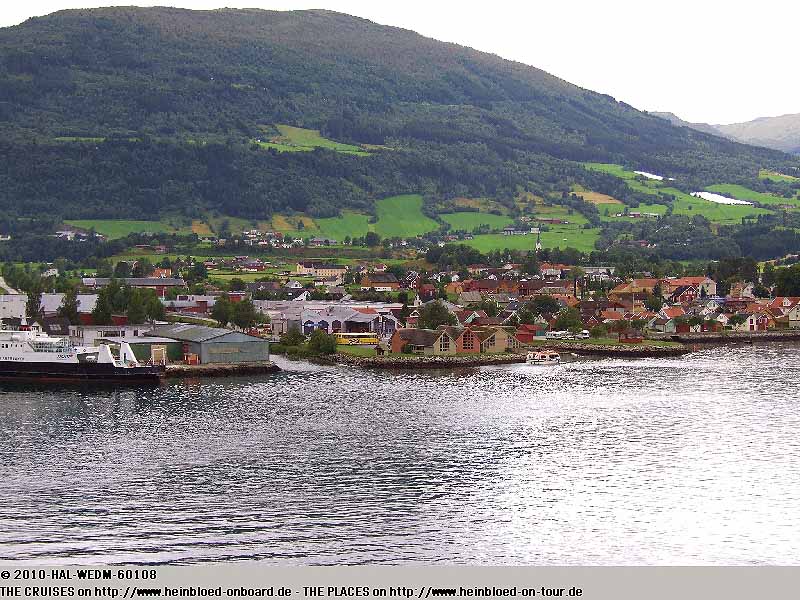 Like the day before they opened the bow at 08.00 hrs to enjoy the voyage from there.

Auch schon gestern wurde um 08.00 Uhr der Bug geöffnet, damit man dort die Fahrt genießen kann.
Spätestens jetzt geht die Sonne auf, wenn Sugiyanto uns freudig begrüßt. Sein Kollege ist nicht weniger freundlich, nur hatten wir bislang noch nie als Kellner.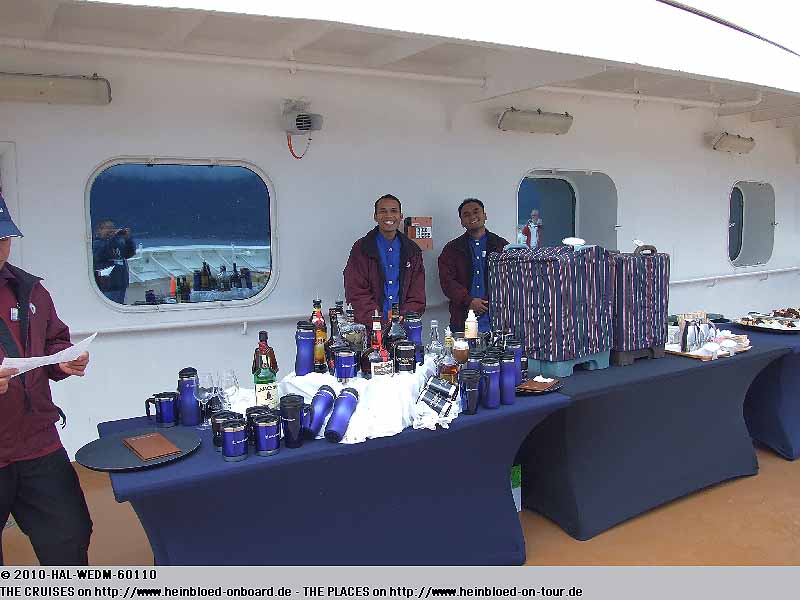 This would be the latest time that the sun rised when Sugiyanto welcomed us very friendly. His collegue was not less friendly but we never had him as steward.

We got Norwegian pastry.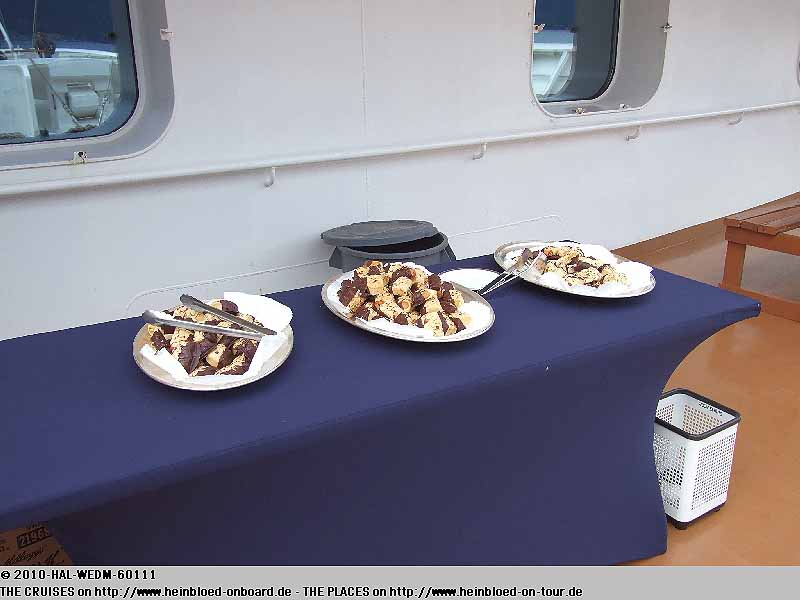 Es gibt norwegisches Gebäck.
Ferner bekommt man heißen Kaffee und Kakao.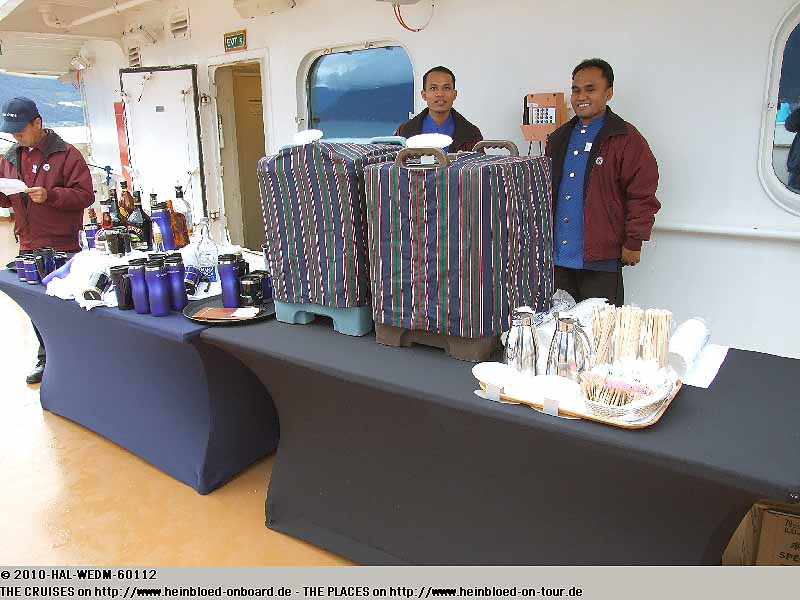 And hot coffee and chocolate was available.

I was only surprised that there were no more guests in the front.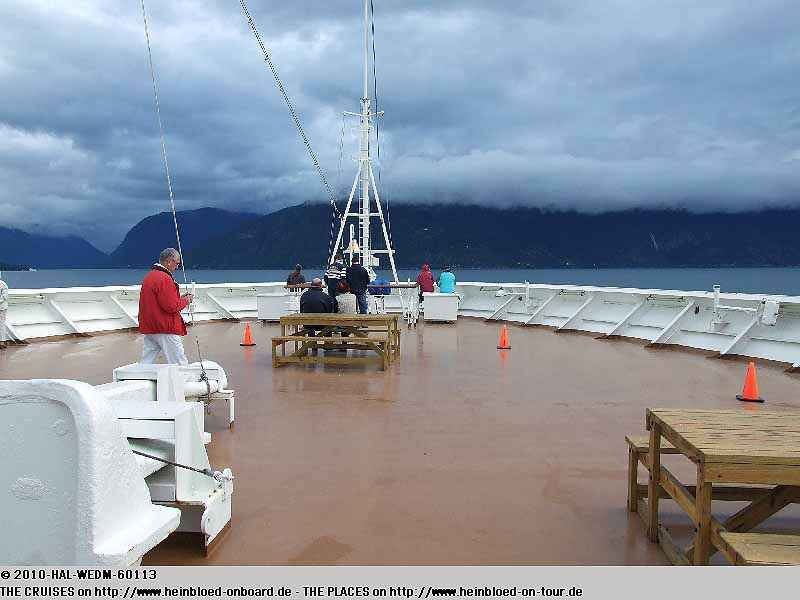 Dass so wenige Gäste nur vorne sind, wundert mich ein wenig.
Darf man als Gast auch mal hier läuten???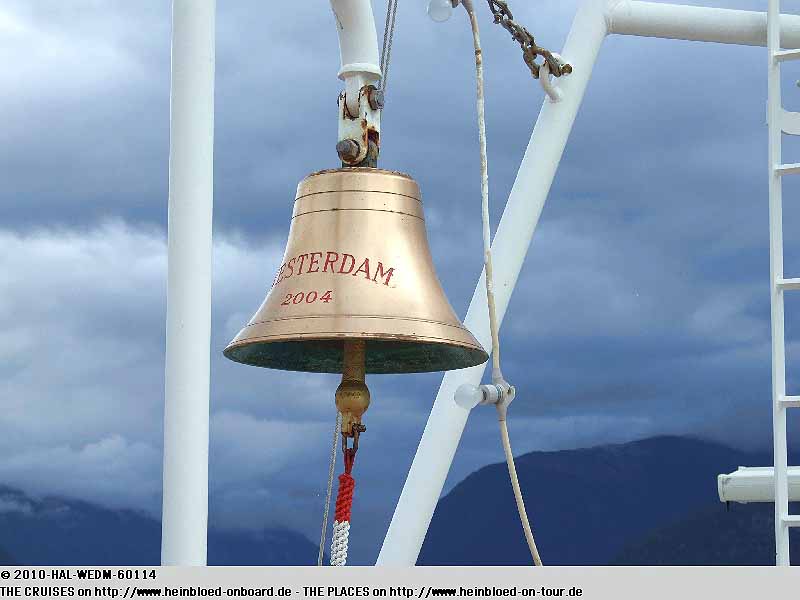 Are you allowed to ring the bell as guest???

In this part you find our original booked cabin.

In diesem Teil wäre unsere usprüngliche Kabine gewesen.
Niemand steht auf unserem "Privatbalkon". Aber die Öffnung des Bugs macht unser Upgrade wieder wett.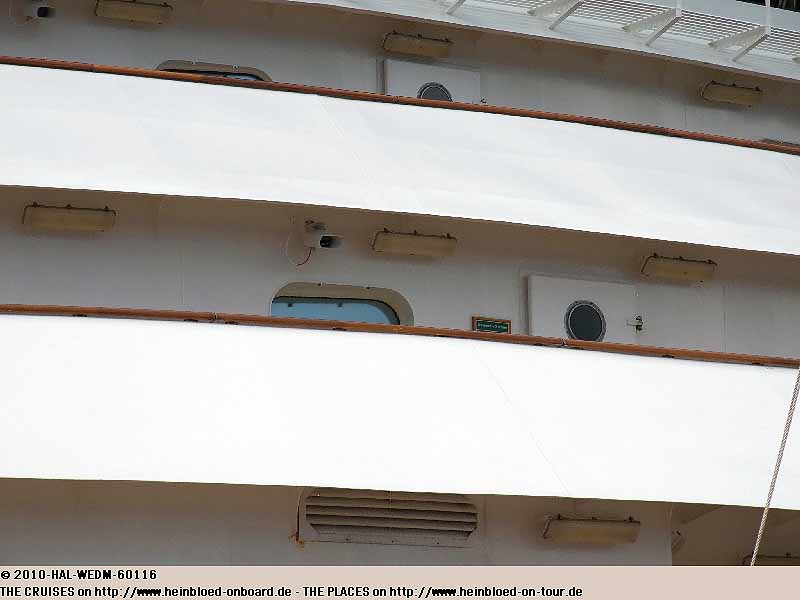 None was on our "private verandah". But the opening of the bow compensated our upgrade.

So I enjoyed a cup of hot chocolate and the wonderful view.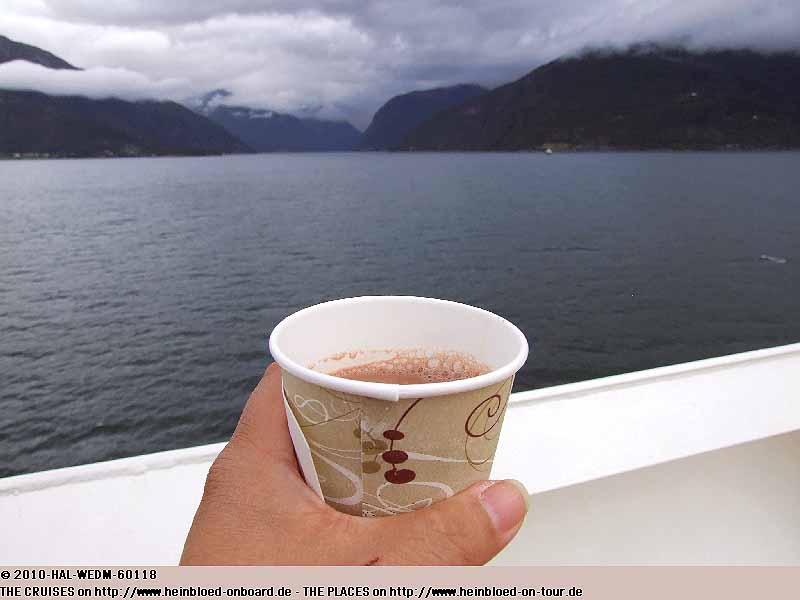 So genieße ich bei einer Tasse heißen Kakao den wundervollen Ausblick.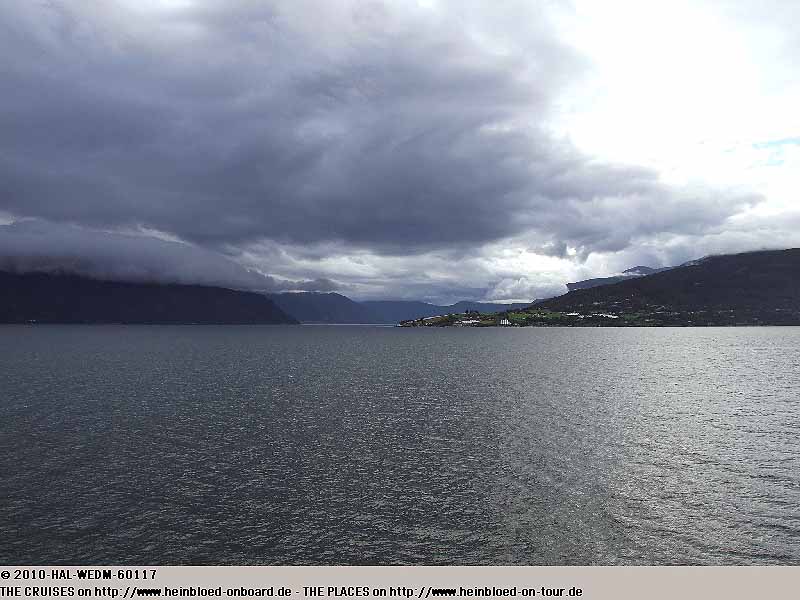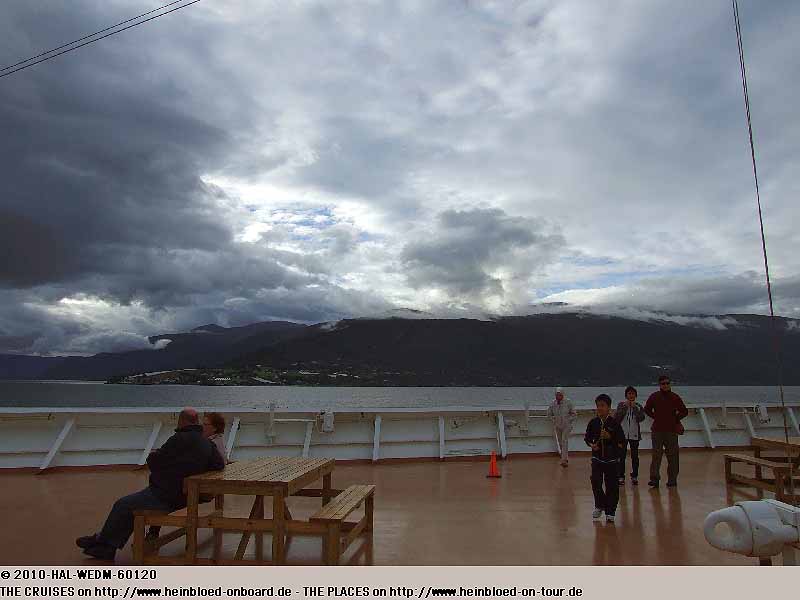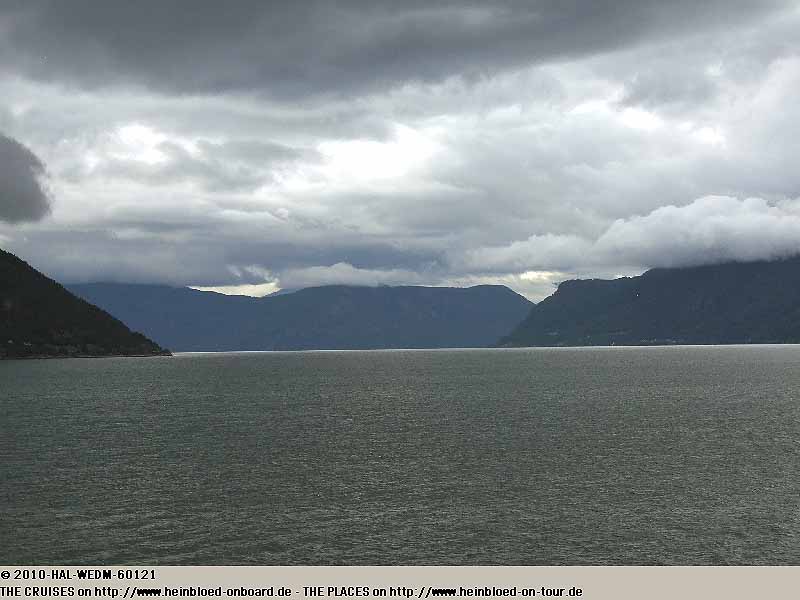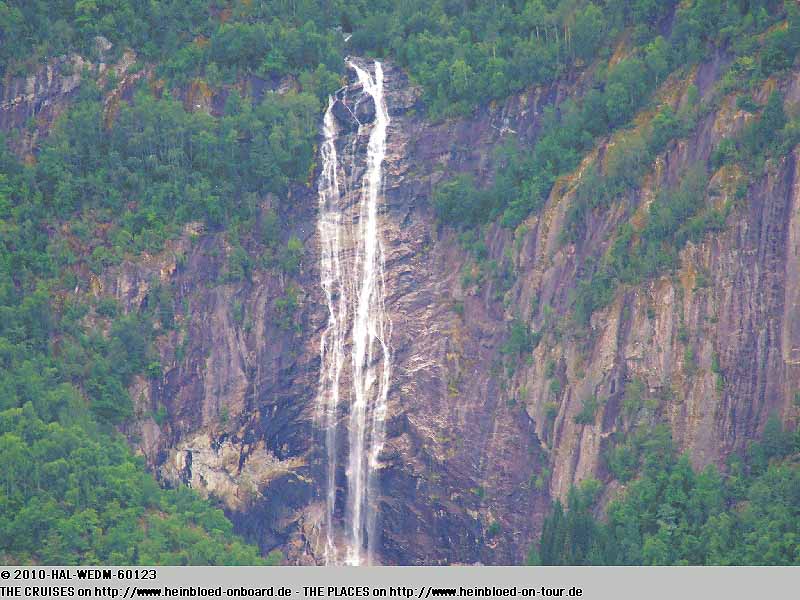 I always wanted to see how a "Man overboard"-Manoeuvre on a cruise ship. I only know it from my lesson for yachting - are there major differences??? By the way: Dennis and conniemillie from the German kreuzfahrten-treff.de-Forum told me that Bart de Boer (https://www.shipparade.com) was on board too. Maybe it was him...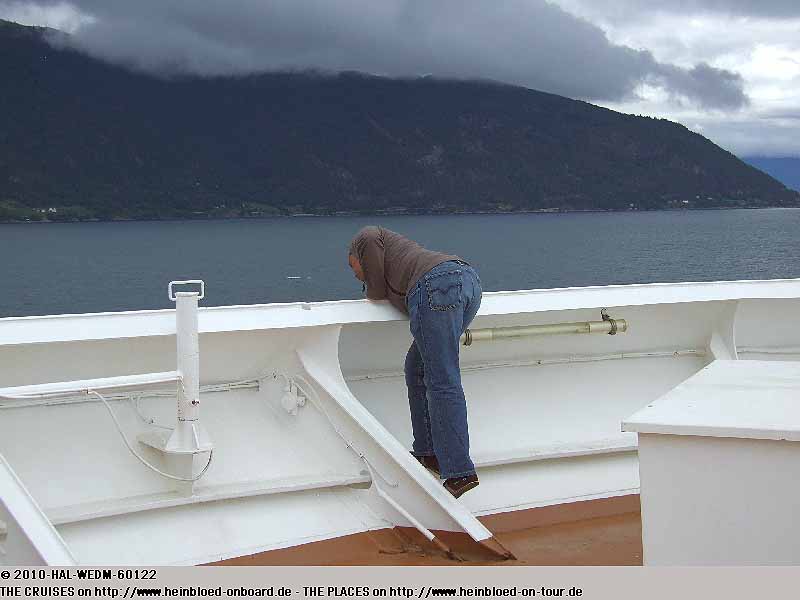 Ich wollte immer mal ein "Mann über Bord"-Manöver auf einem Kreuzfahrtschiff sehen. Ich kenne es ja bloß von meinem Sportbootführer - ob es da große Abweichungen gibt??? Übrigens: Dennis und conniemillie aus dem
kreuzfahrten-treff.de
-Forum weisen mich darauf hin, dass
Bart de Boer (https://www.shipparade.com)
an Bord ist. Vielleicht ist er das ja...
So schön weht die niederländische Flagge in dem Wind...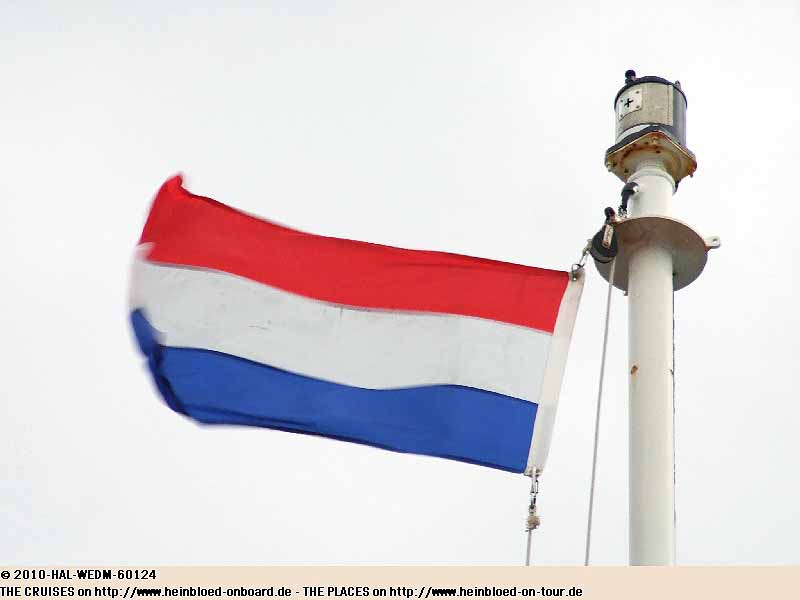 So nicely was the Dutch flag blowing in the wind...

Did not look like the Captain...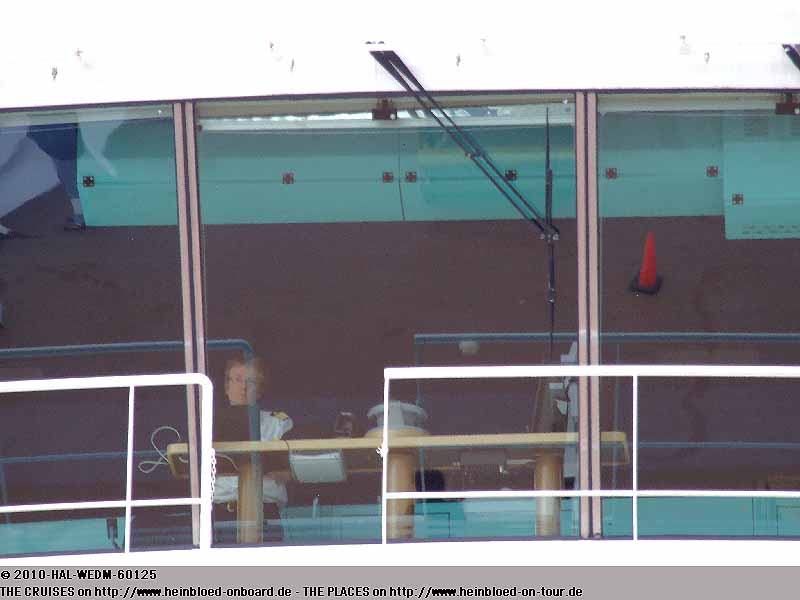 Das sieht nicht nach dem Kapitän aus...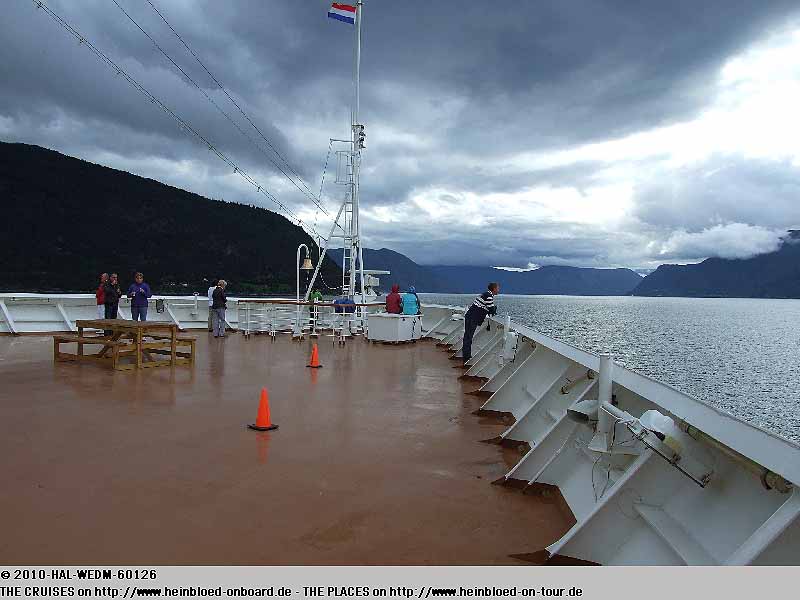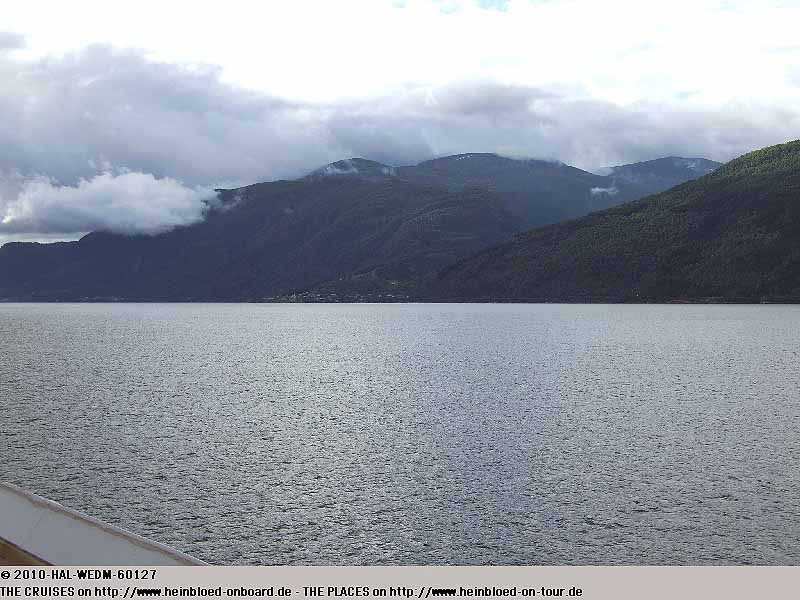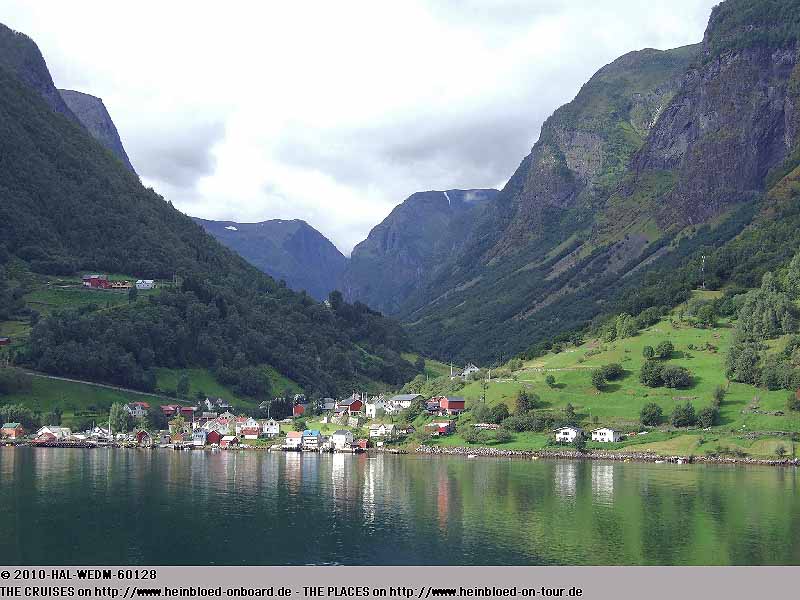 Behind us DISCOVERY followed us.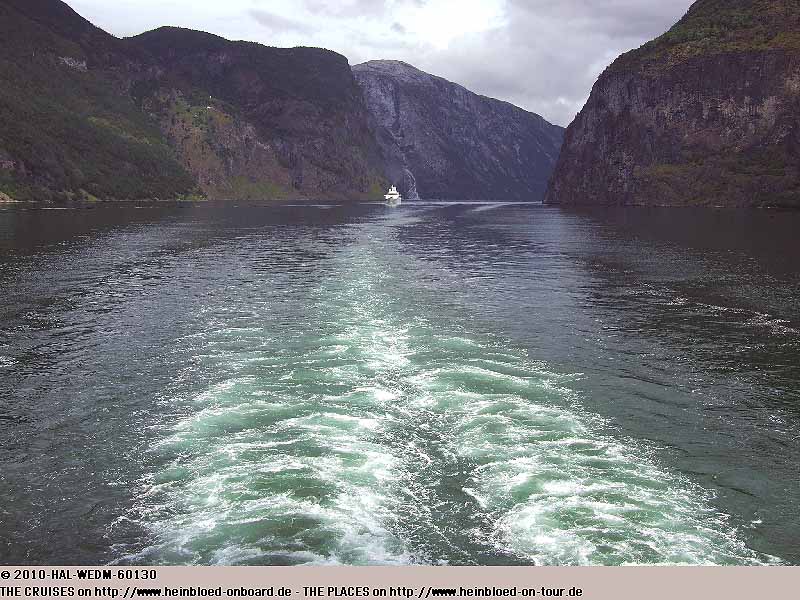 Hinter uns folgt die DISCOVERY.
Sie sollte eigentlich schon vor uns in Flåm sein. Da sie uns nicht mehr überholen darf, werden wir gebeten schneller zu fahren, so dass wir um 10.30 Uhr bereits anlegen.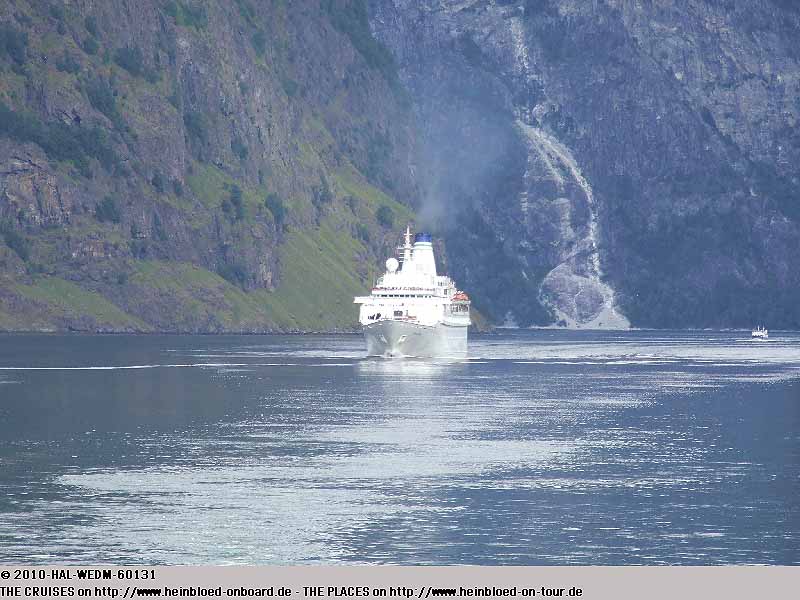 She should be ahead of us in Flåm. As she was not allowed anymore to pass us we were requested to sail faster so we berthed already around 10.30 hrs.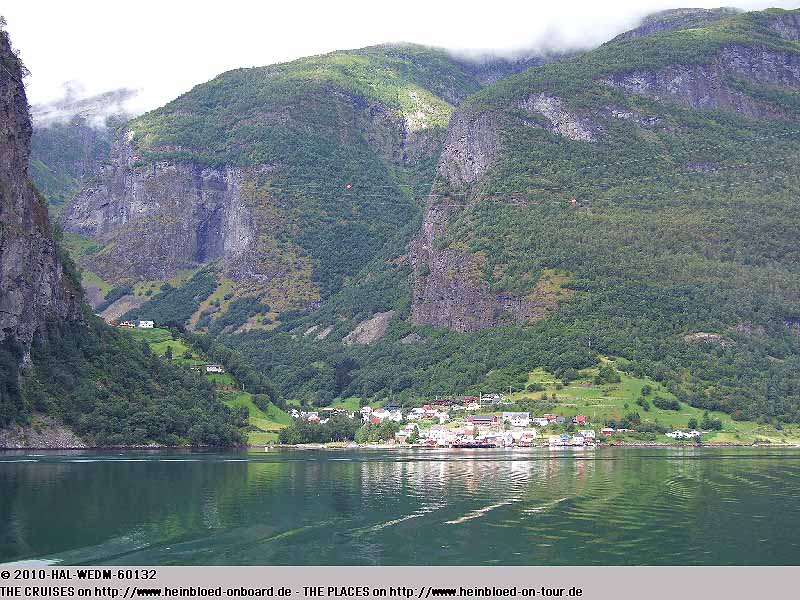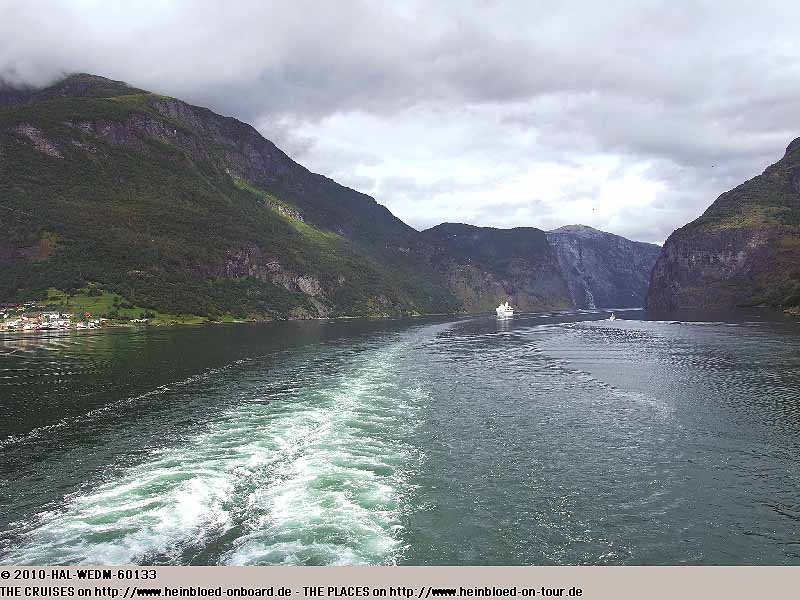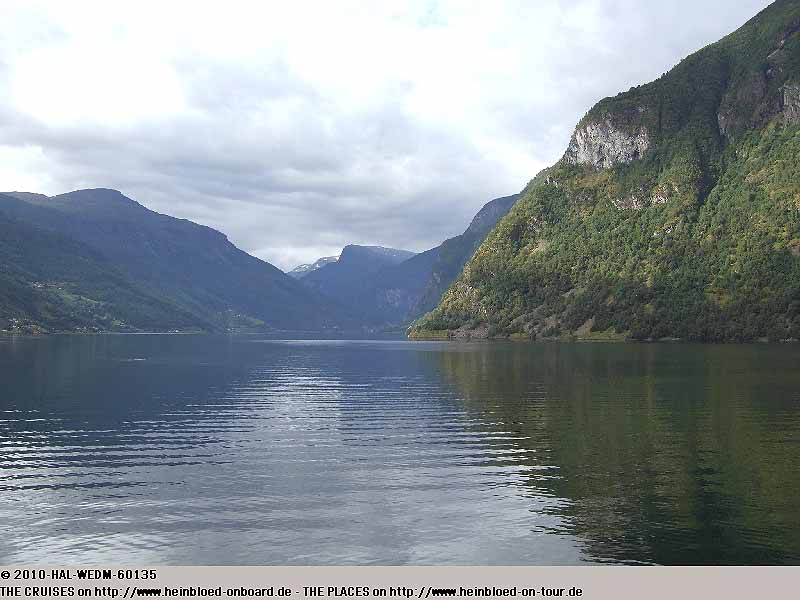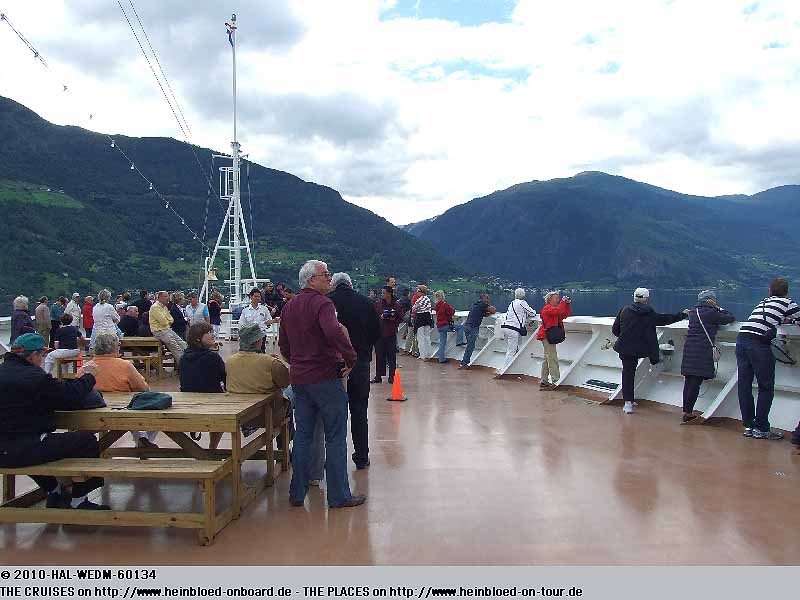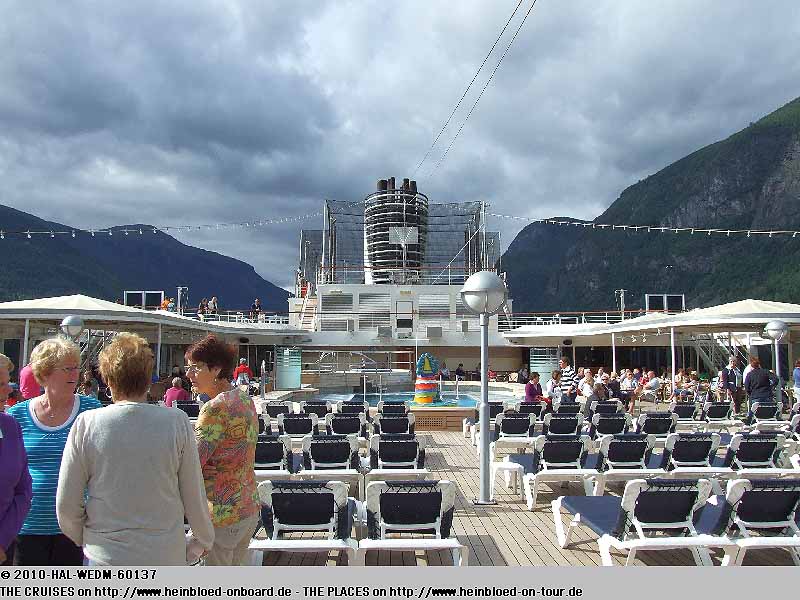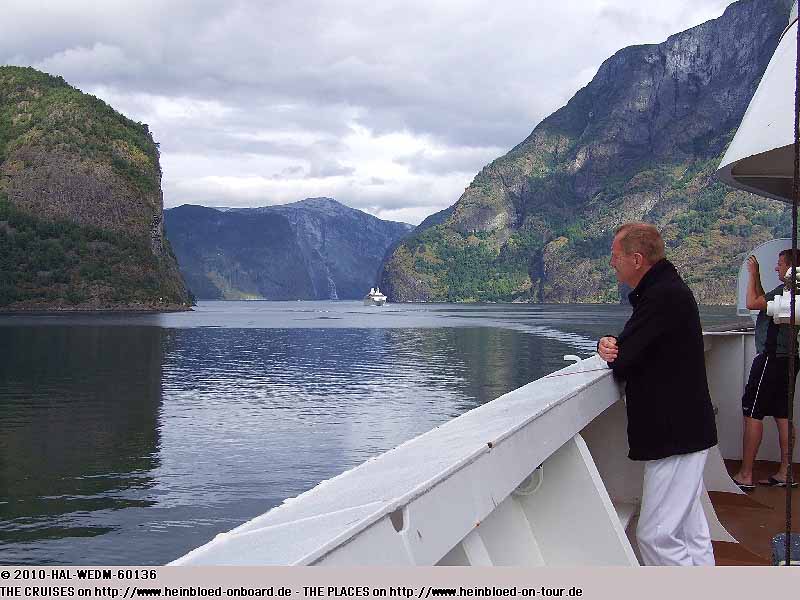 So am Heck lässt sich bestimmt auch die Fahrt wunderbar genießen. Wozu buchen sie eigentlich alle einen Heckbalkon, wenn keiner auf dem schönsten Abschnitt auf dem Balkon stehen und die Fahrt genießen???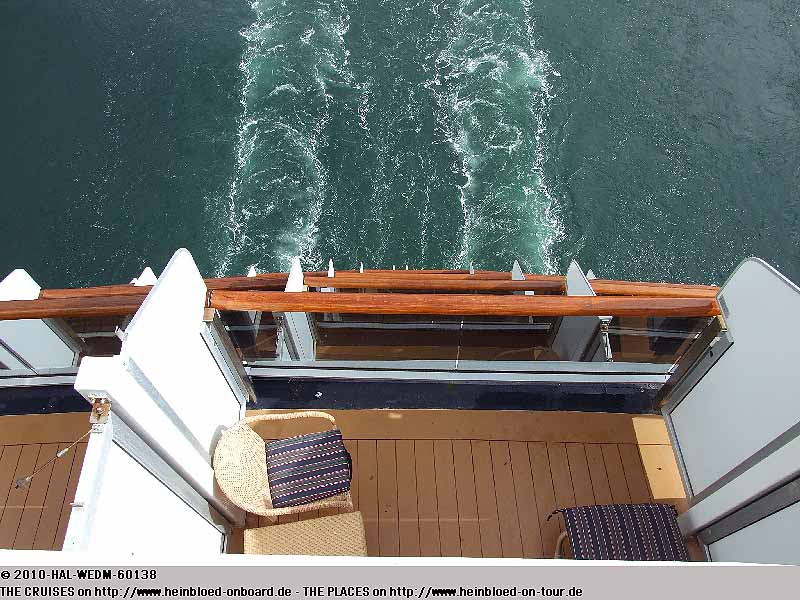 Here at the stern you can enjoy the voyage as well. Why did they all book a aft verandah if none was there when it was most beautiful???