Scroll down for English explanations - alternates with German explanations.

Soziales Engagement...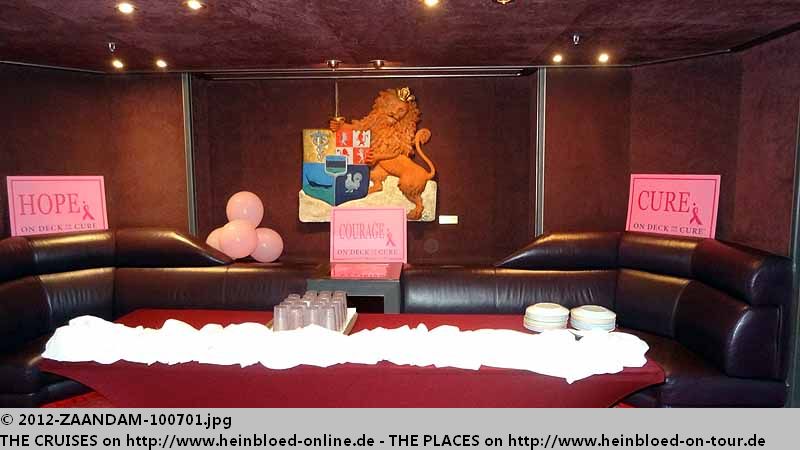 Social commitment...

I waited for Bruno in the cabin but he was already with the warm-up.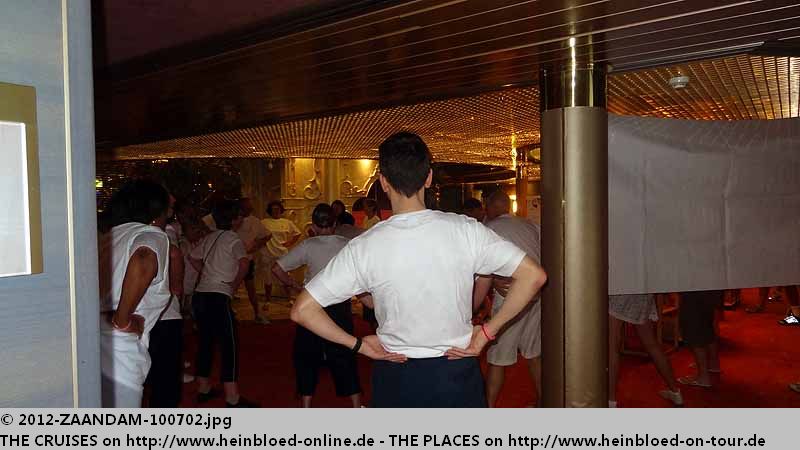 Ich hatte in der Kabine auf Bruno gewartet, aber er war schon bei den Aufwärmübungen...
Daher für mich war es eh zu spät zu einsteigen...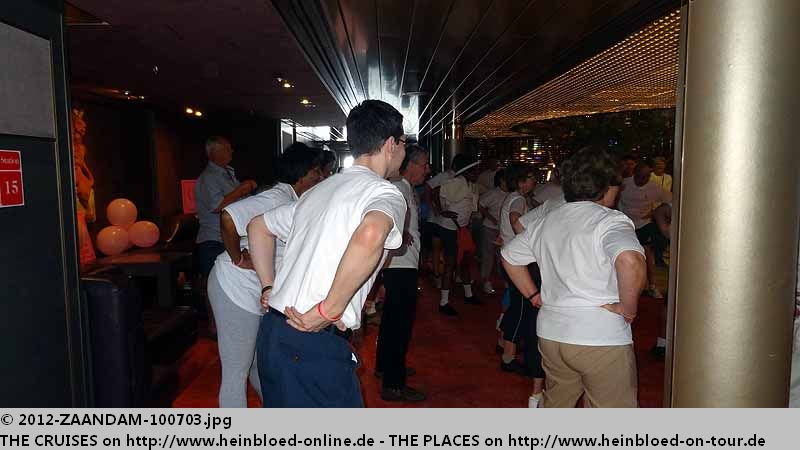 For me it was anyway too late to join...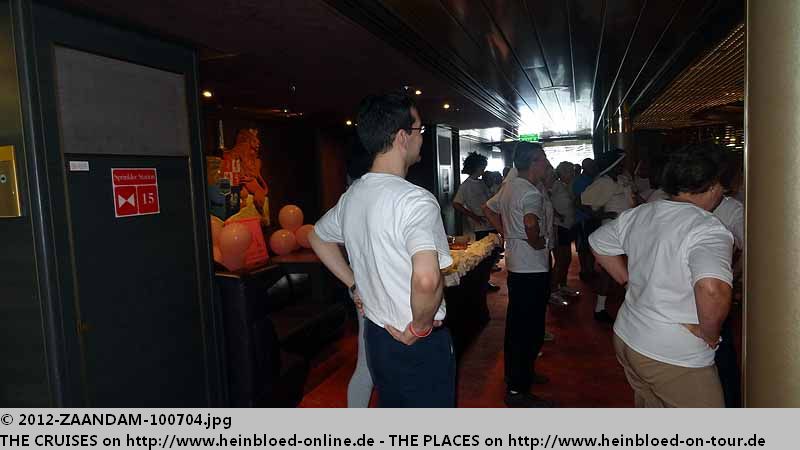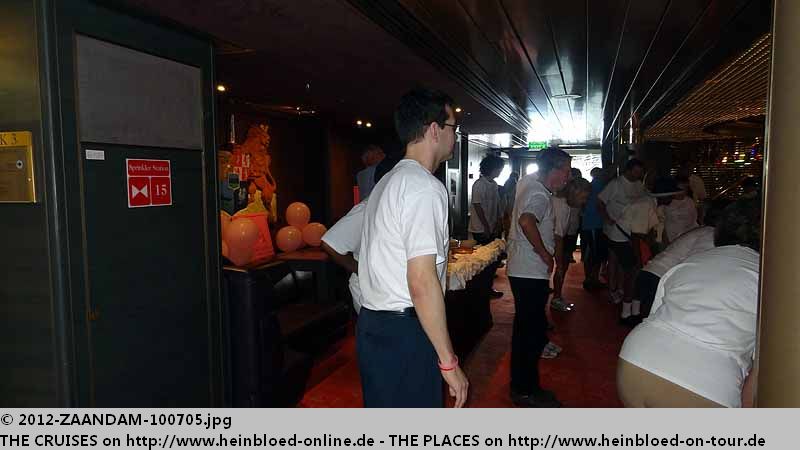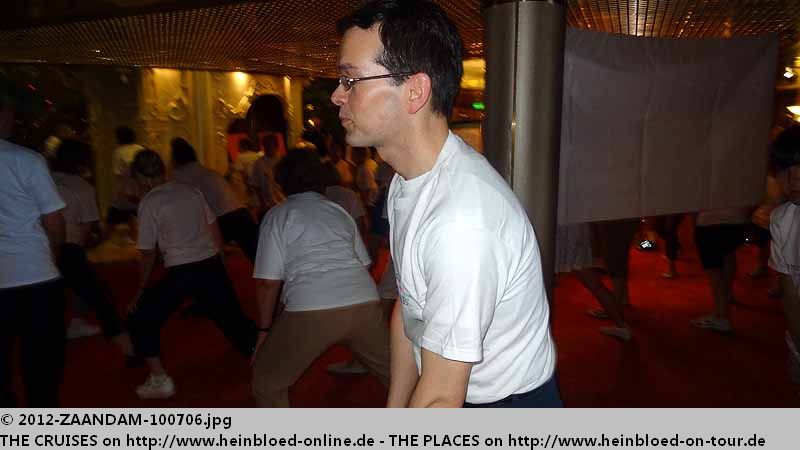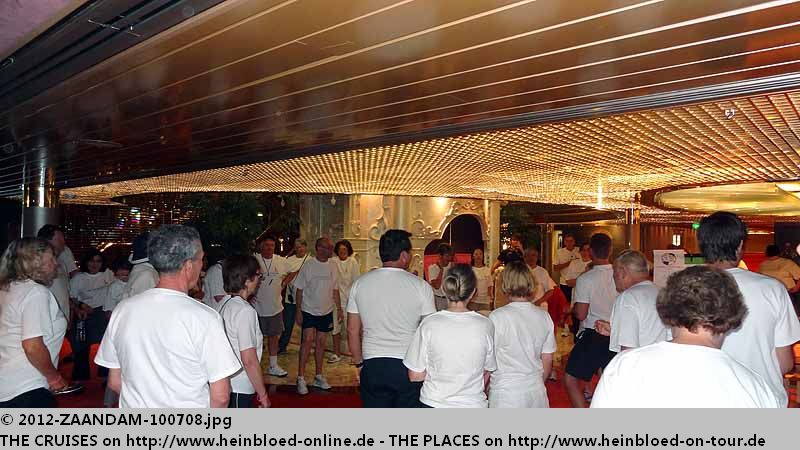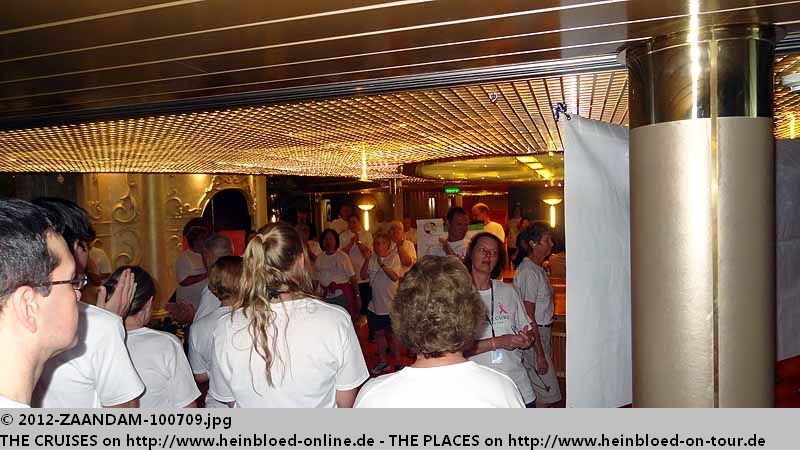 Before the walk started they introduced some passergers who won the fight against breast cancer.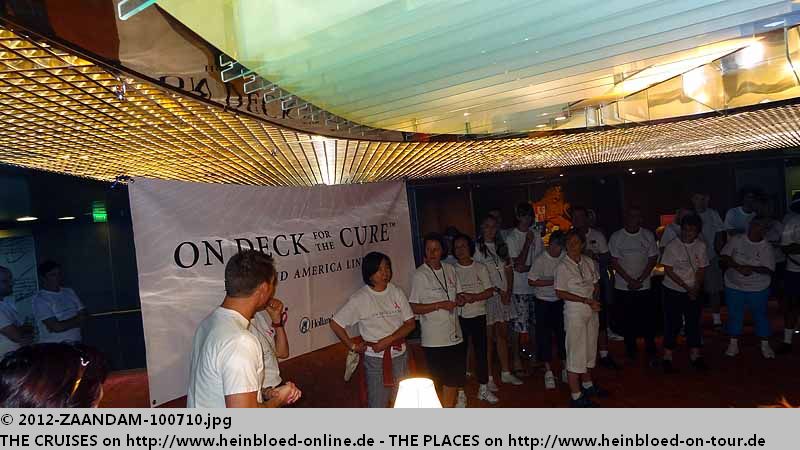 Bevor der Lauf losging, wurden einige Passagiere vorgestellt, die den Brustkrebs besiegt haben.
Ihre Schicksale wurden kurz erläutert.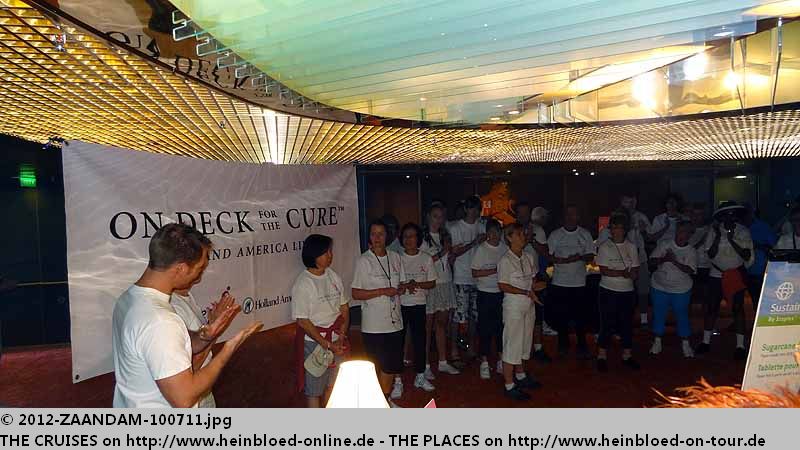 They explained their fates.

They should also lead the walk.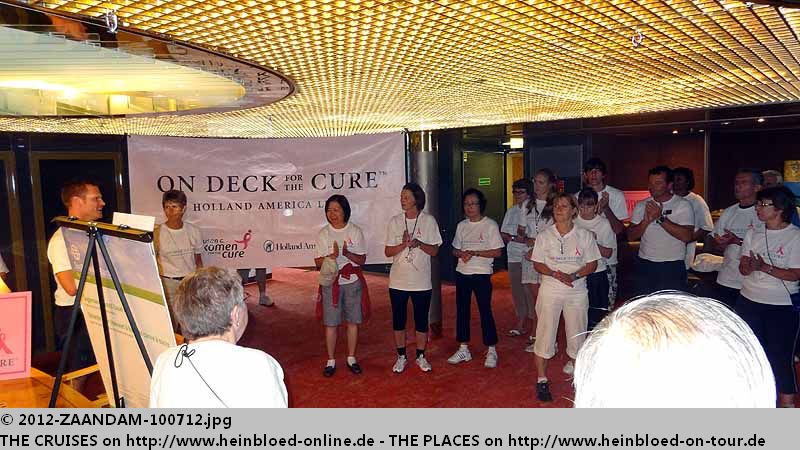 Sie sollten dann auch den Lauf anführen.
Und alle anderen durch einen hinteren Ausgang zum (unteren) Promenaden Deck aufschließen.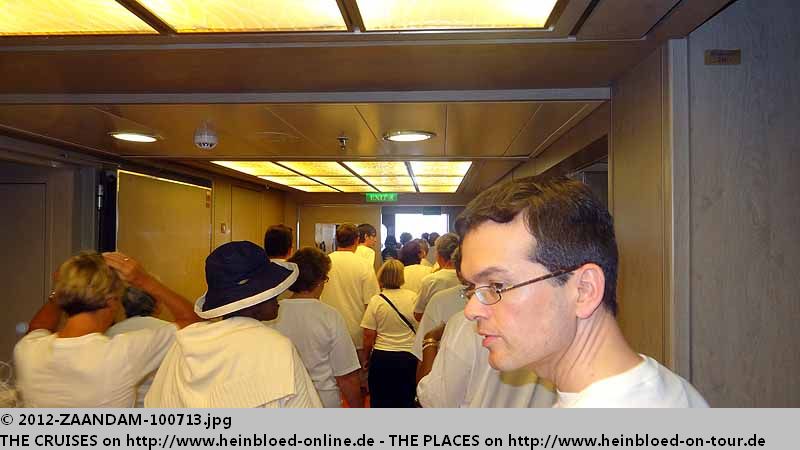 And all other should use the rear exit to the (lower) promenade deck and line up.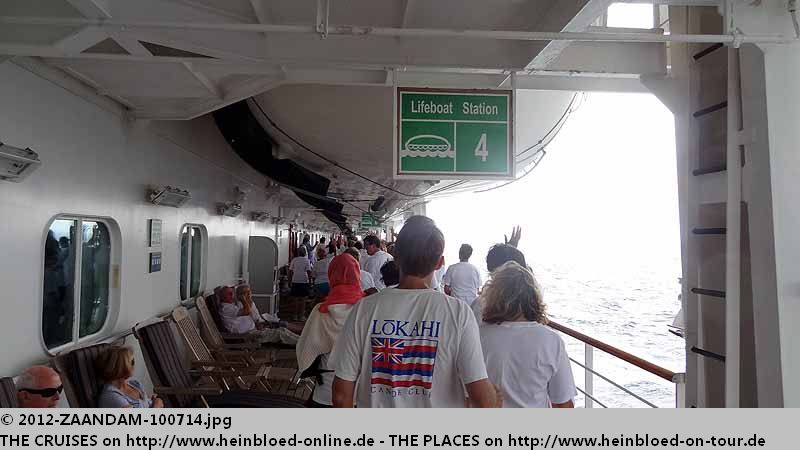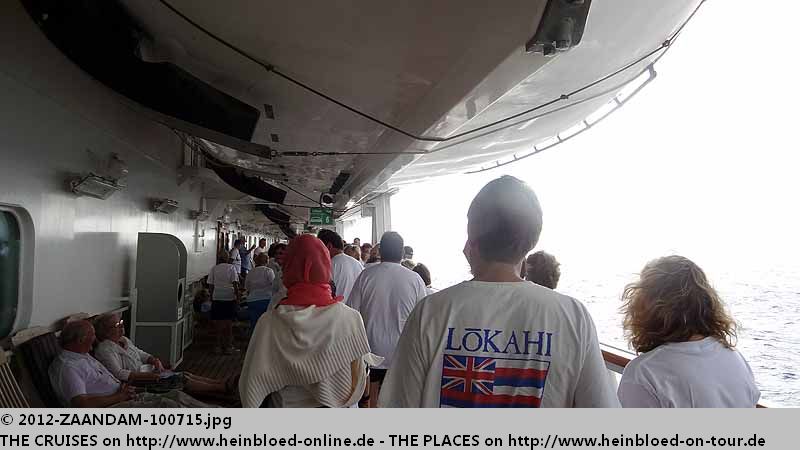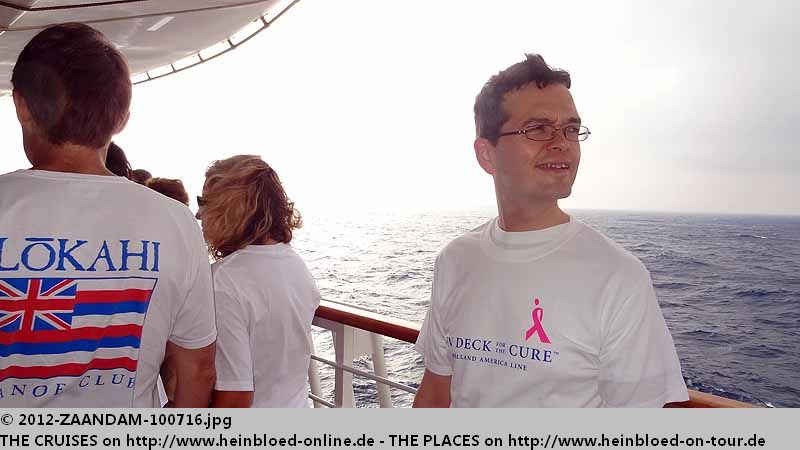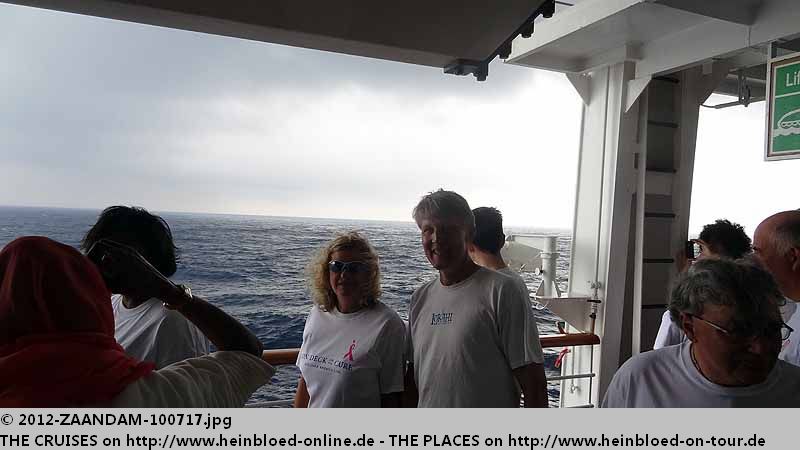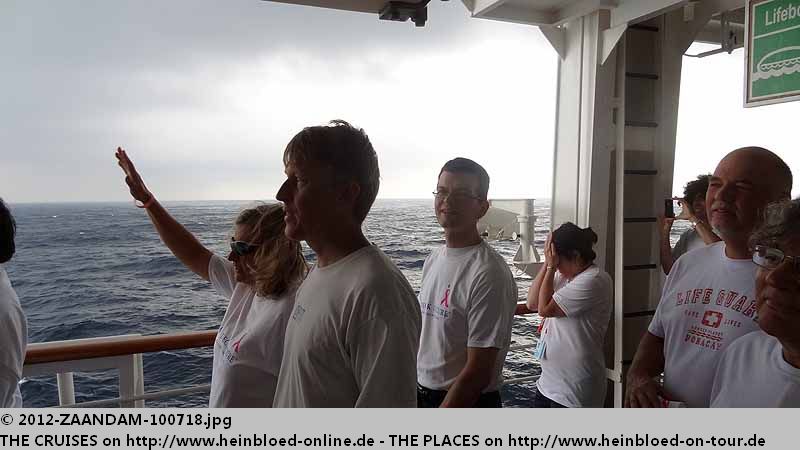 Noch zwölf Runden... Hmm... sie haben doch meine 15,00 USD... ich glaube, dass ich diesen Herrn nicht mehr sehen werde...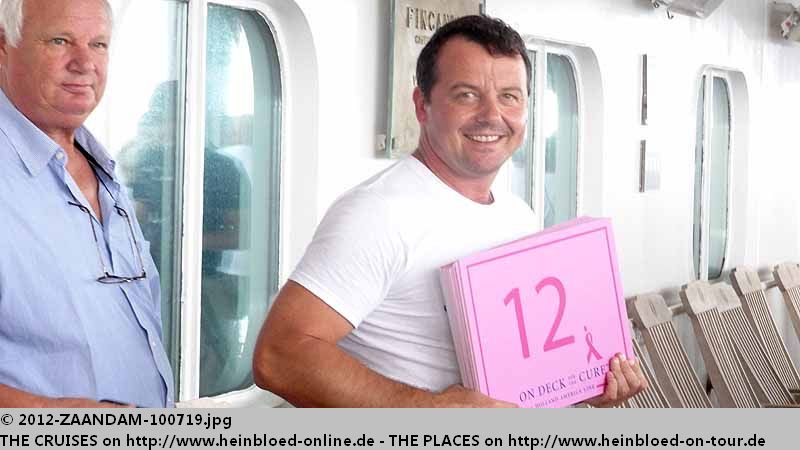 Twelve more rounds... Hmm... they got my 15.00 USD... I do not think that I would see this gentleman again...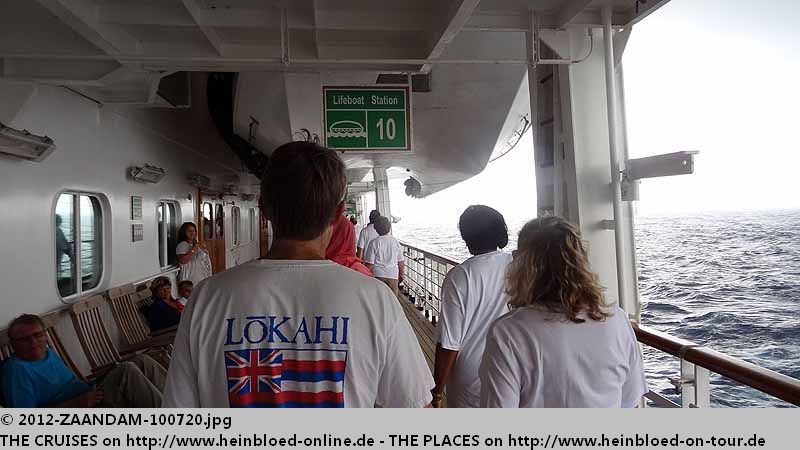 Ich kürze immer ab, damit ich von vorne fotografieren kann. War ja für einen guten Zweck.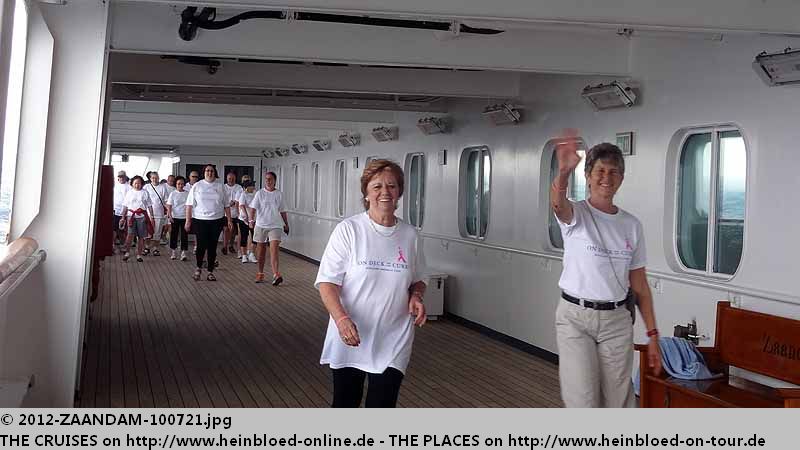 I used the short-cut to be able to take pictures from the front. It was for charity.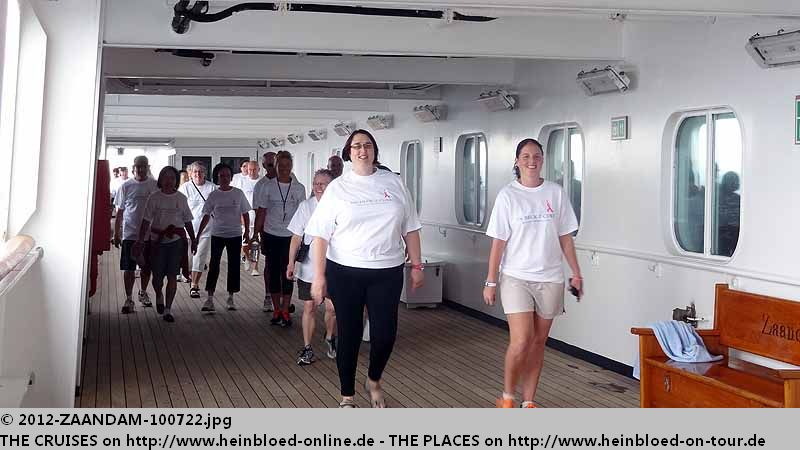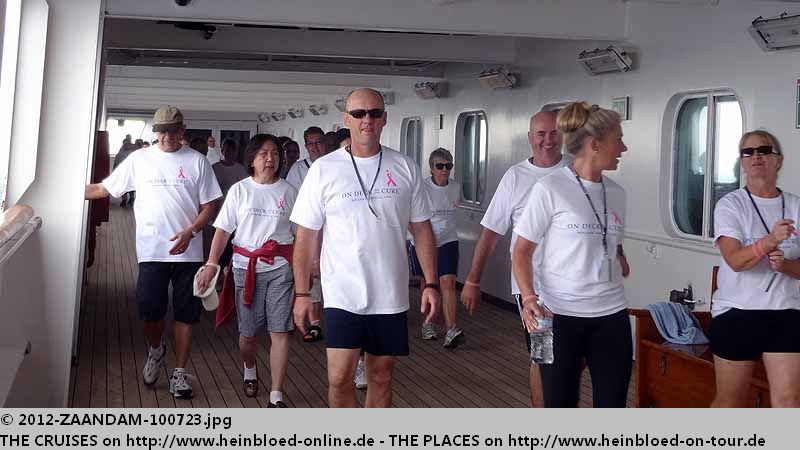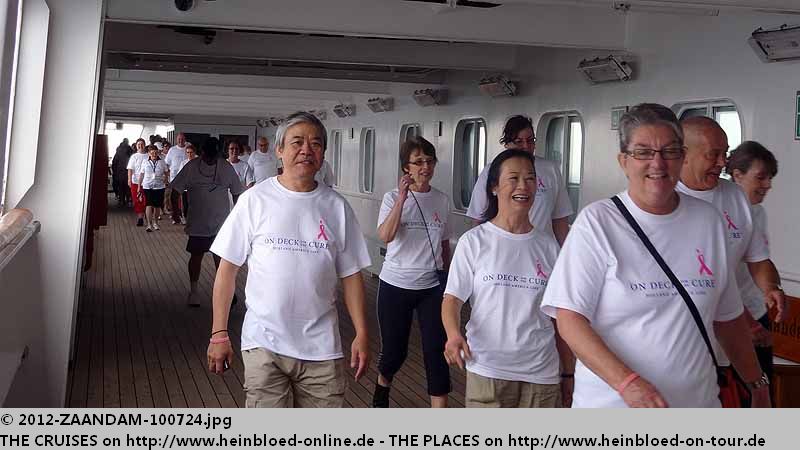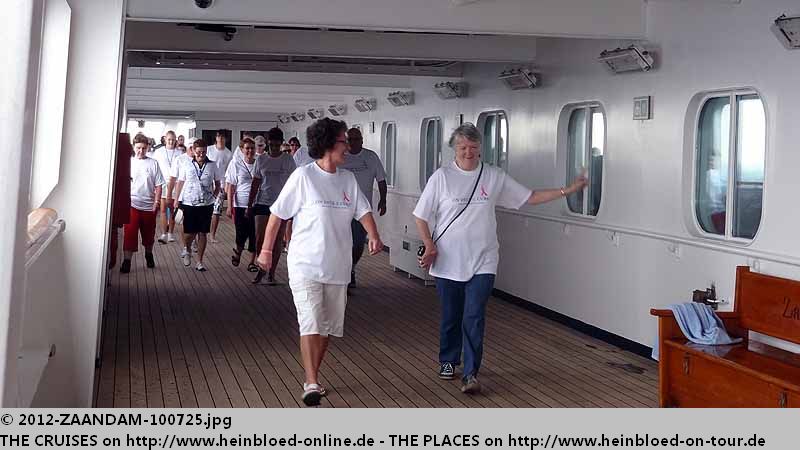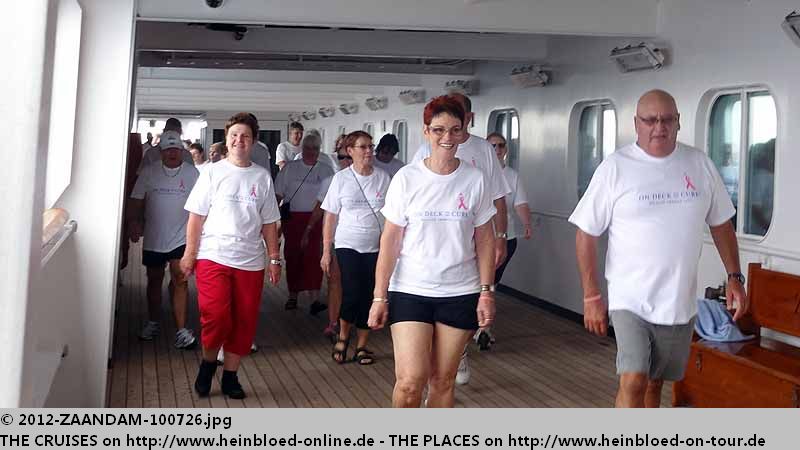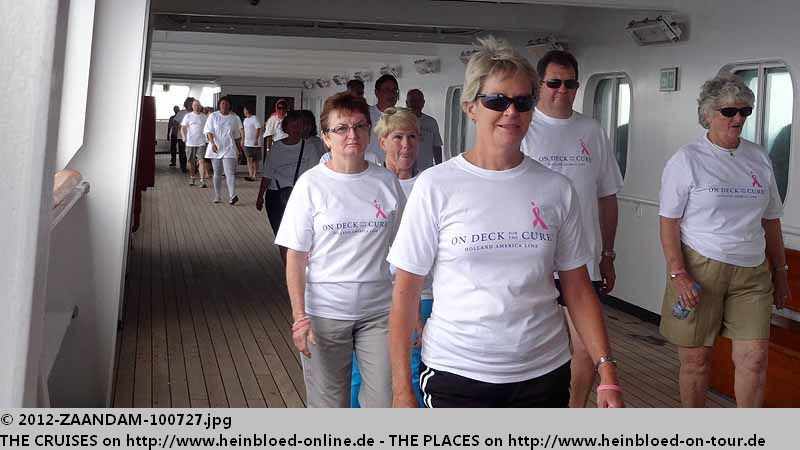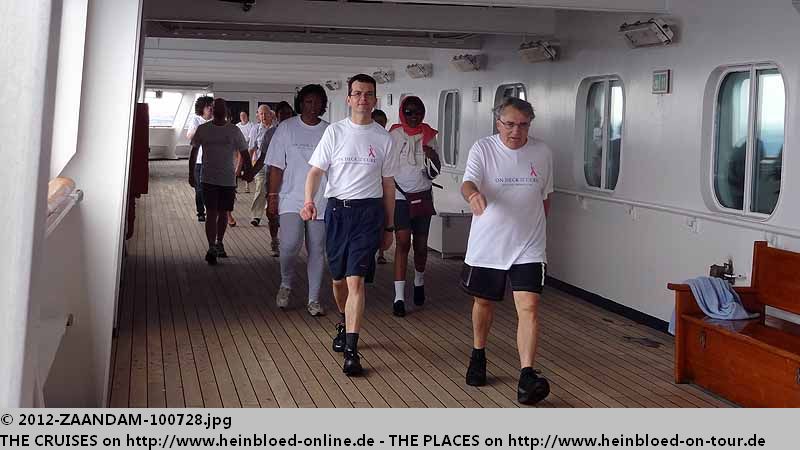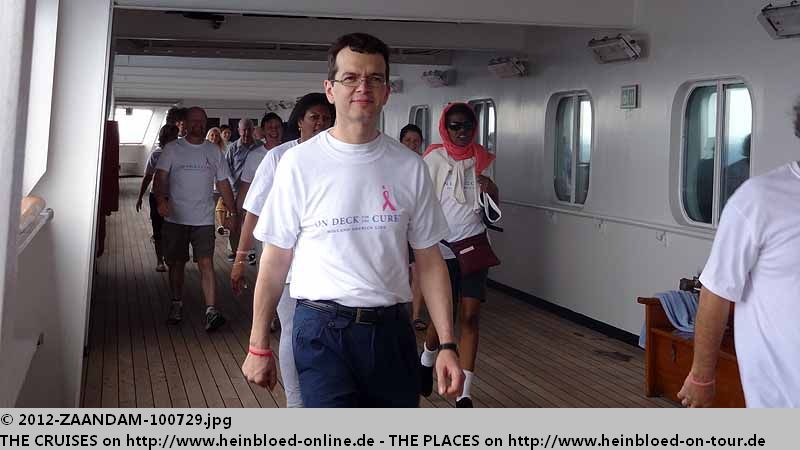 Always with a moderate sea movement...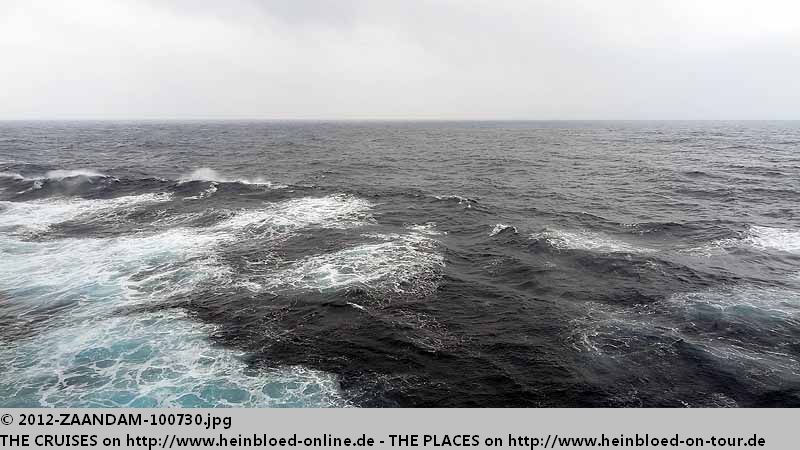 Immer mit leichtem Seegang...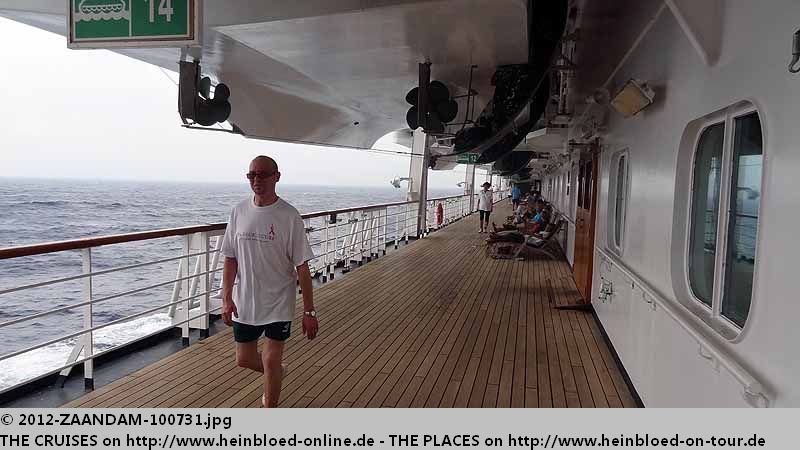 And meanwhile passing more and more occupied sunbeds. They did not look bad that so many walked around.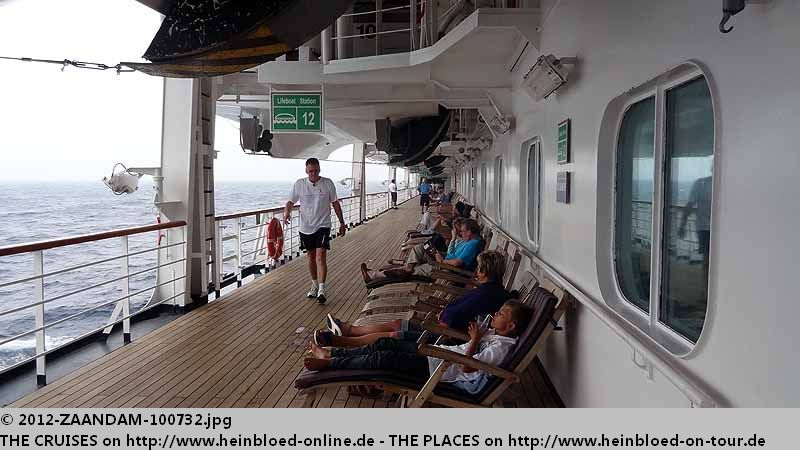 Und mitlerweile doch immer an besetzten Liegestühlen vorbei. Die guckten natürlich auch nicht schlecht, dass viele herumliefen.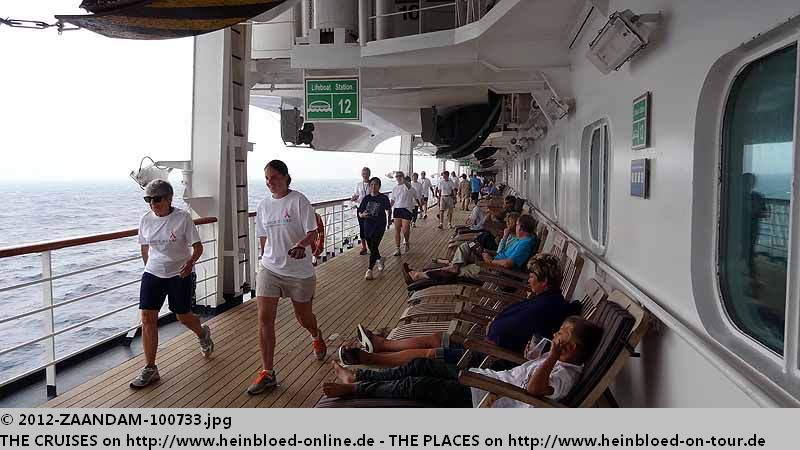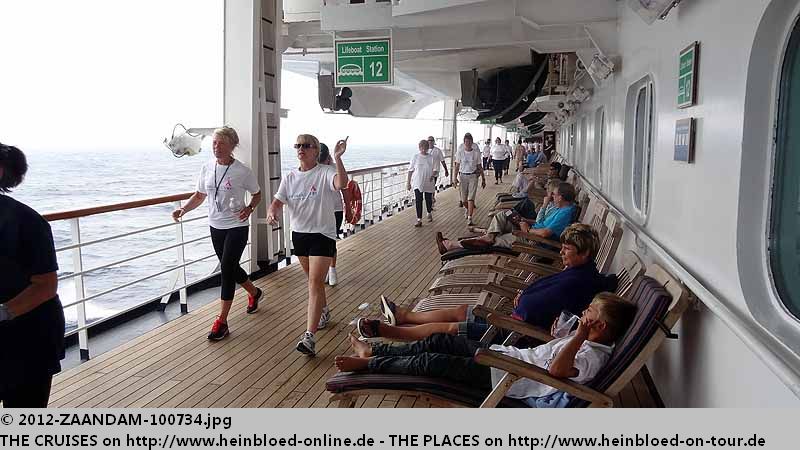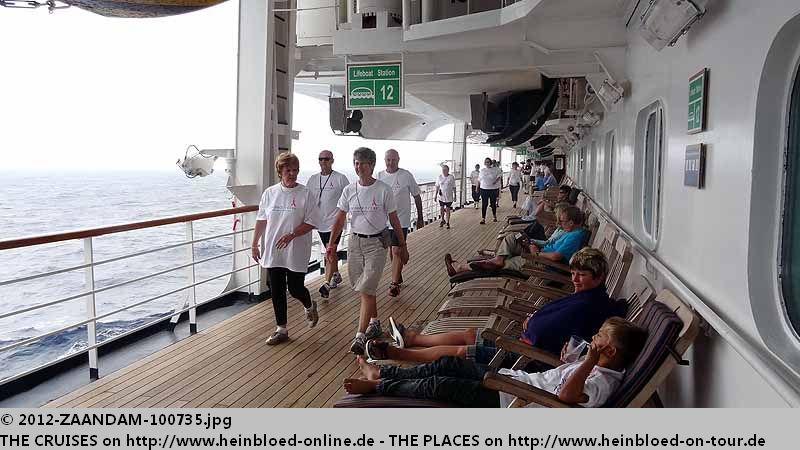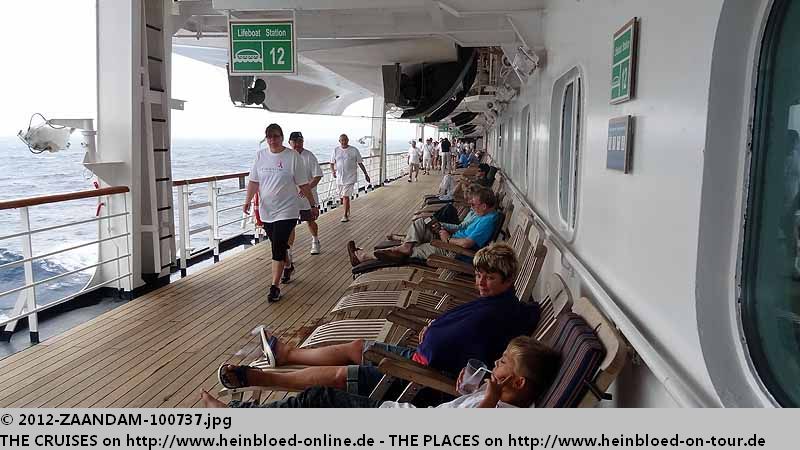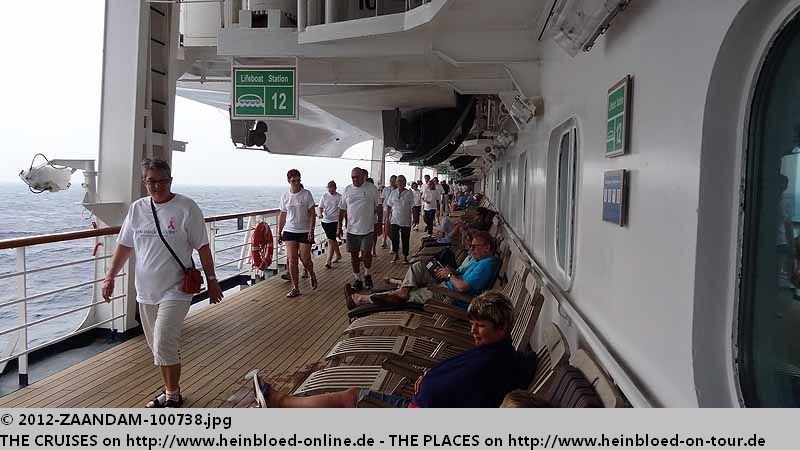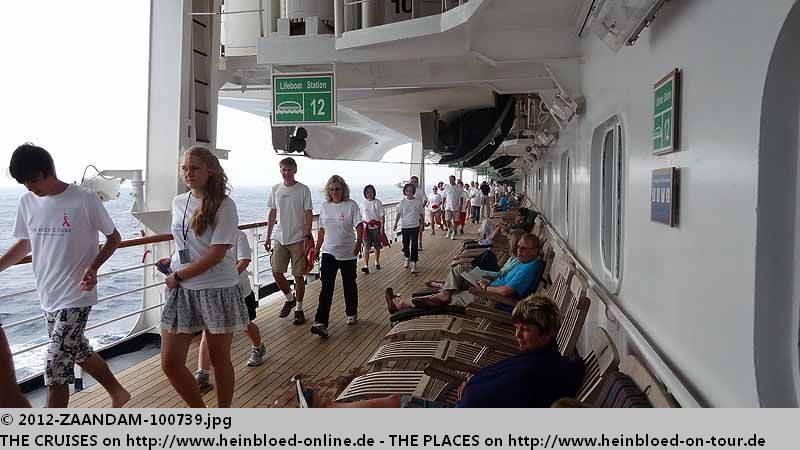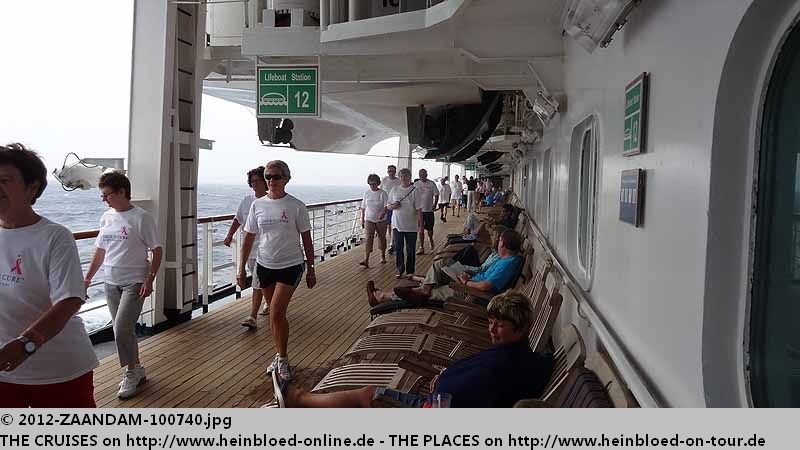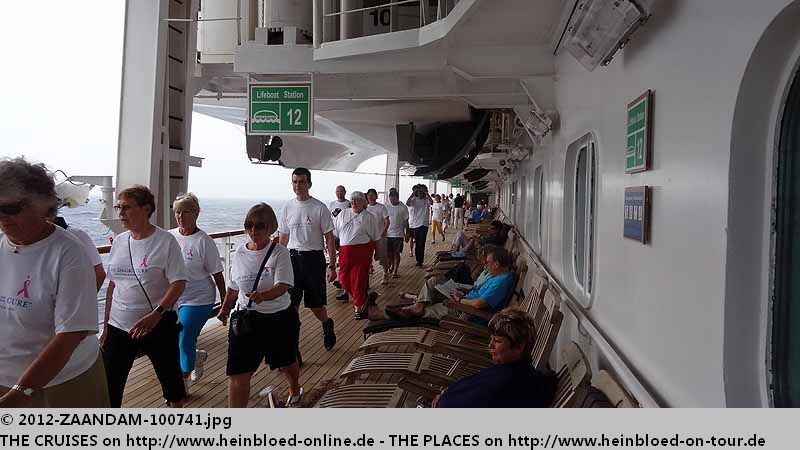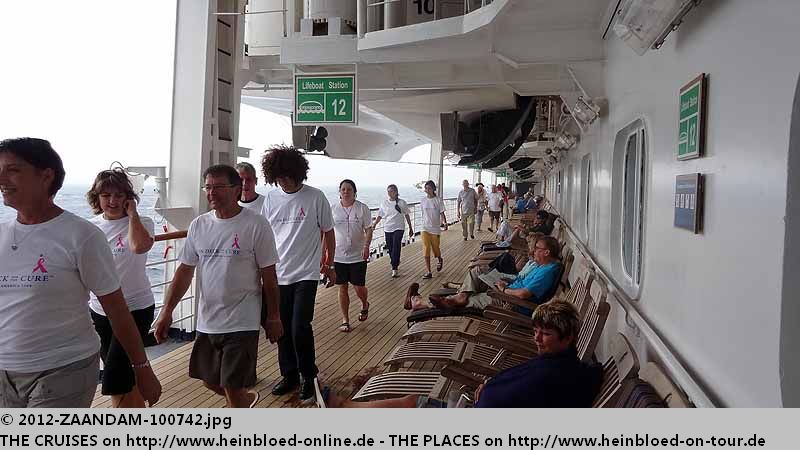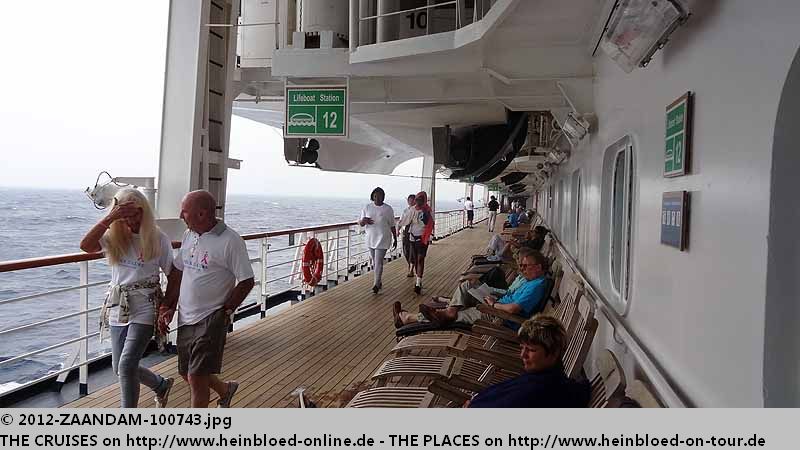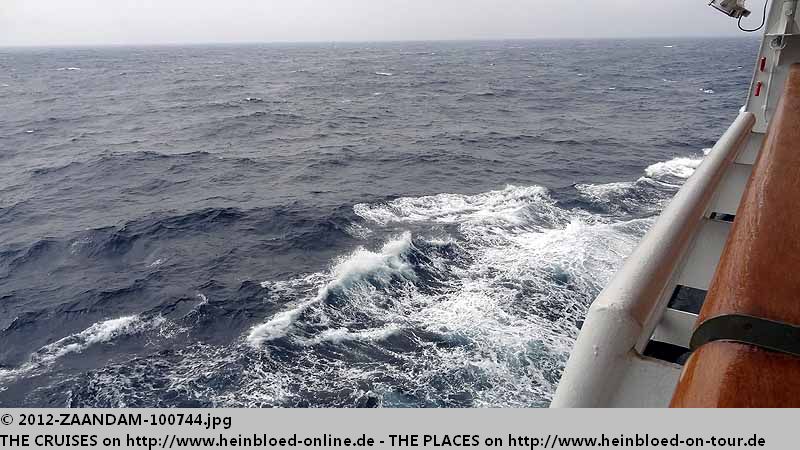 Am Schluss gab es denn Pink Lemonade für alle. Da ich die aber eh nicht so sonderlich mag, habe ich deswegen gar nicht erst gewartet, bis die ersten zurück waren. Aber alles für einen wohltätigen Zweck...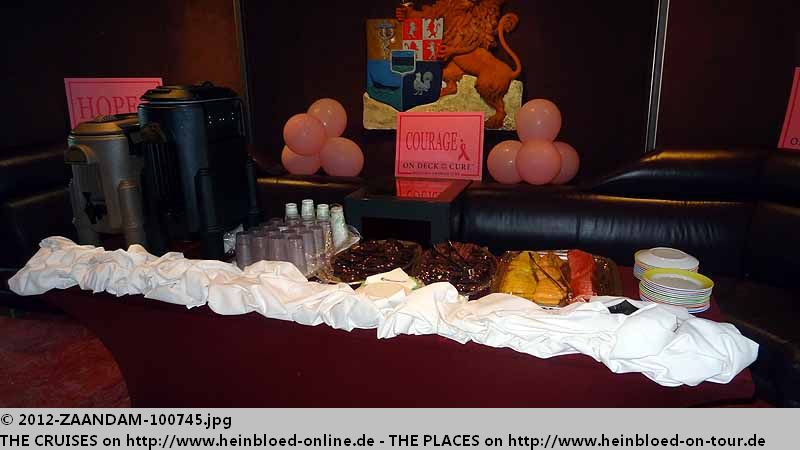 Finally you had Pink Lemonade for everyone. As I do not like it too much I did not wait until the first arrived. But all for a good scope.