Scroll down for English explanations - alternates with German explanations.

Damit meine Eltern selbst entscheiden können, ob sie am Nachmittag nochmals mitkommen, fahren wir zum Mittagessen zurück zum Hotel. Dort erwartet uns ein Service, wie auf der ZAANDAM...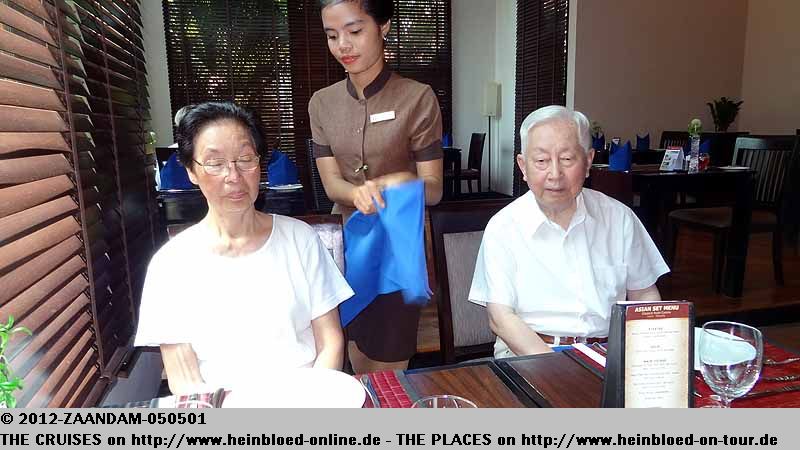 To let my parents decide if they would like to join us again in the afternoon we returned to the hotel to have lunch. There we had service like on ZAANDAM.

The lunch was part of our package.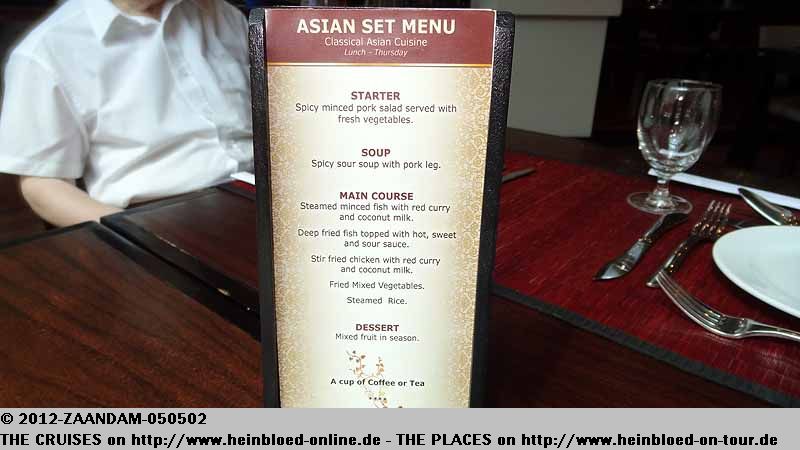 Das Mittagessen ist Bestandteil unseres Packages.
Ein Khmer Mittagessen. Alles reicht für 4 Personen.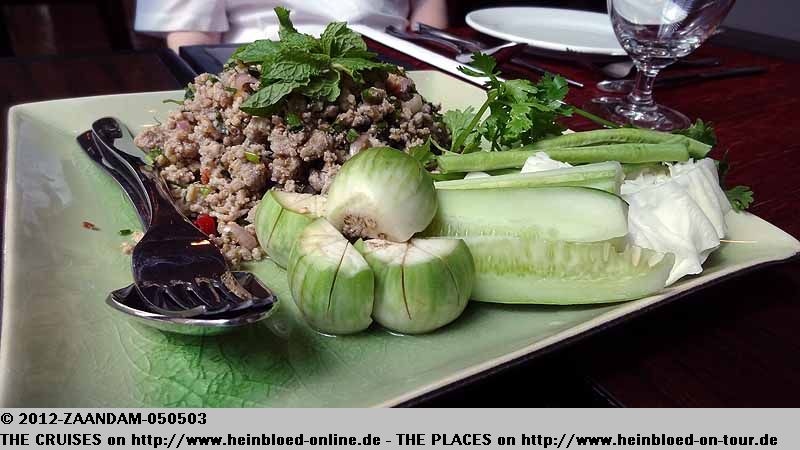 A Khmer lunch. All dishes were enough for 4 persons.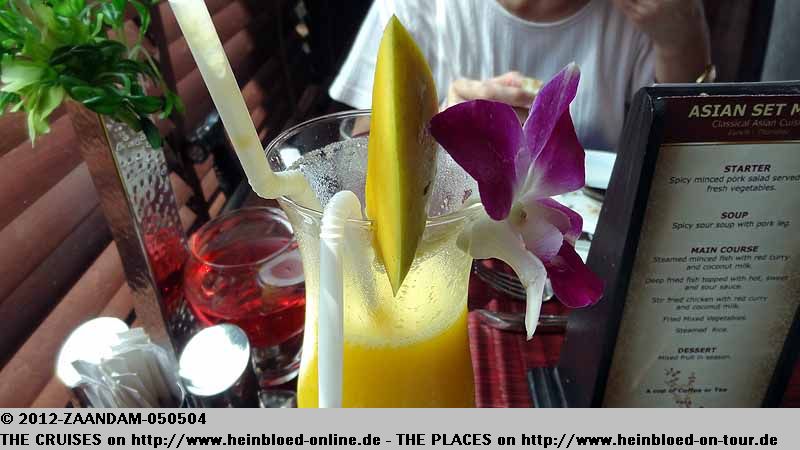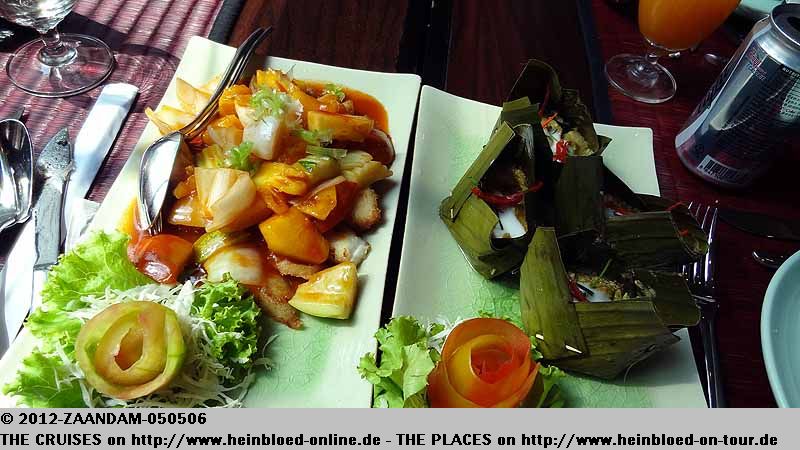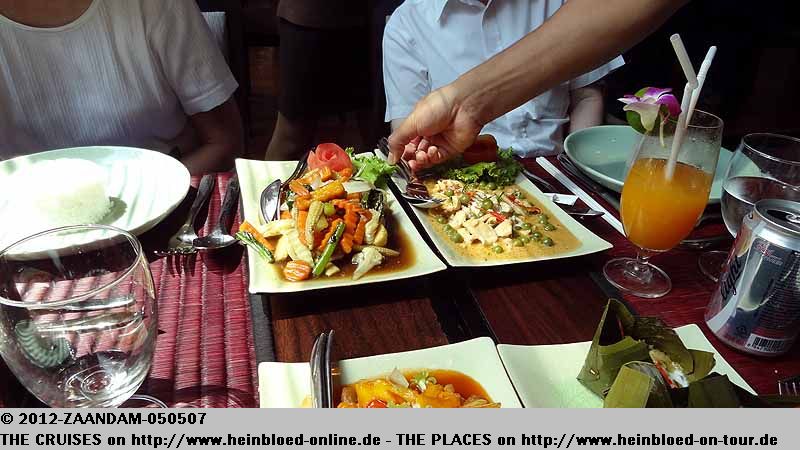 The disadvantage of the camera: the flash was placed at a location where you normally would put your finger automatically.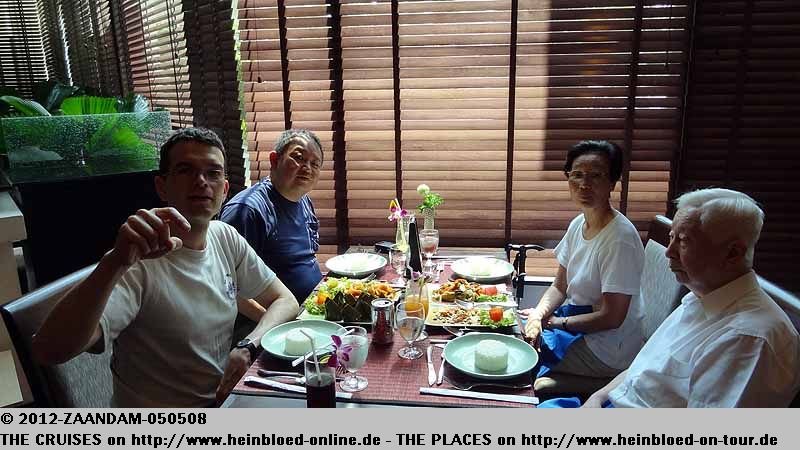 Der Nachteil unserer Kamera: der Blitz fährt an einer Stelle aus, auf der man intuitiv seinen Finger auflegt.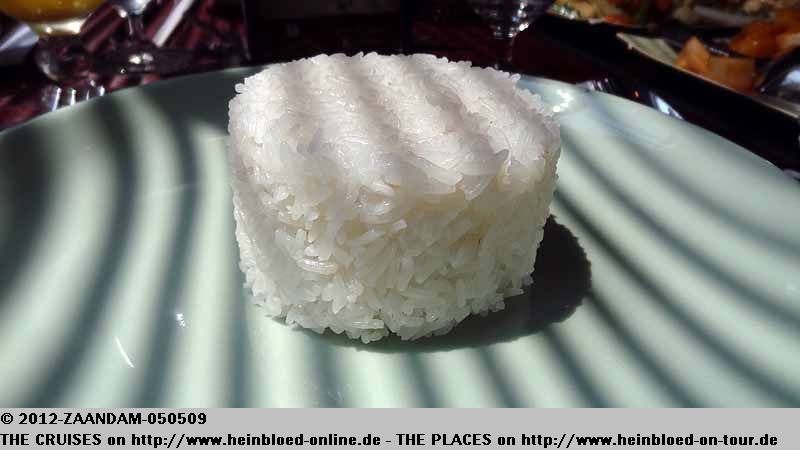 In the little boats there were fish.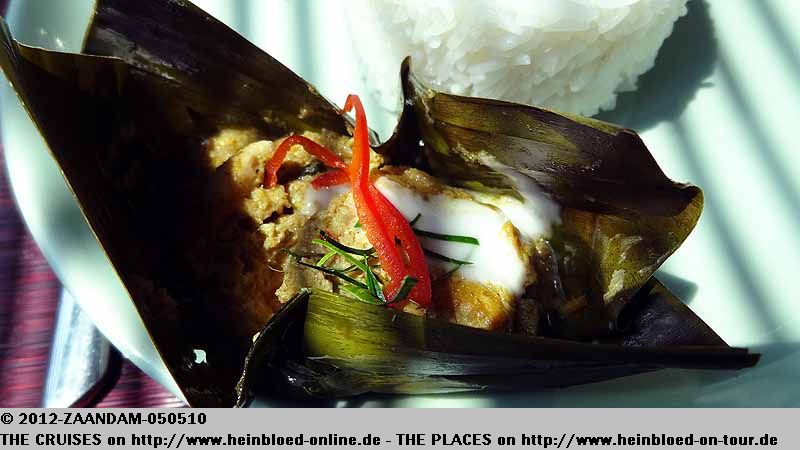 In den Booten war Fisch.
Und diese herrlichen Früchte.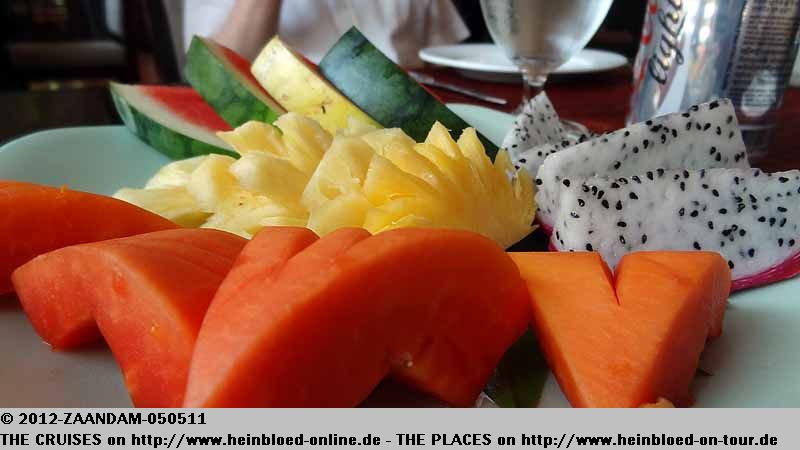 And those wonderful fruits.