Scroll down for English explanations - alternates with German explanations.

Manchmal sollte man sich einfach auf seinen Führer verlassen, dass er schon weiss, was sich lohnt anzugucken oder auch nicht. In unserem Süd-Thailand Führer von Dumont stand nämlich der nächste Ort nicht drin: Plai Laem Tempel. Unterwegs dorthin hatten auf jeden Fall meine Eltern und Aom sichtlich Spaß, weil sie sich auf Chinesisch unterhalten konnten. Anlass für Bruno wieder mal sich für einen Chinesisch-Kurs anzumelden.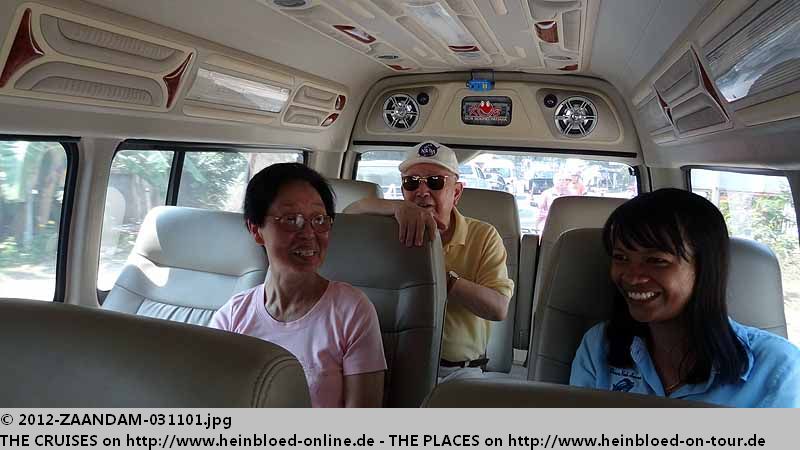 Sometimes you need to trust your tour guide that they know which is place is nicer to visit or not to visit. In our guide-book for Southern Thailand the next spot was not mentioned: Plai Laem Temple. On the way to this place my parents and Aom had a lot of fun because they communicate in Chinese. Enough reasons for Bruno to book a Chinese lesson again.

Well - whatever the meaning would be...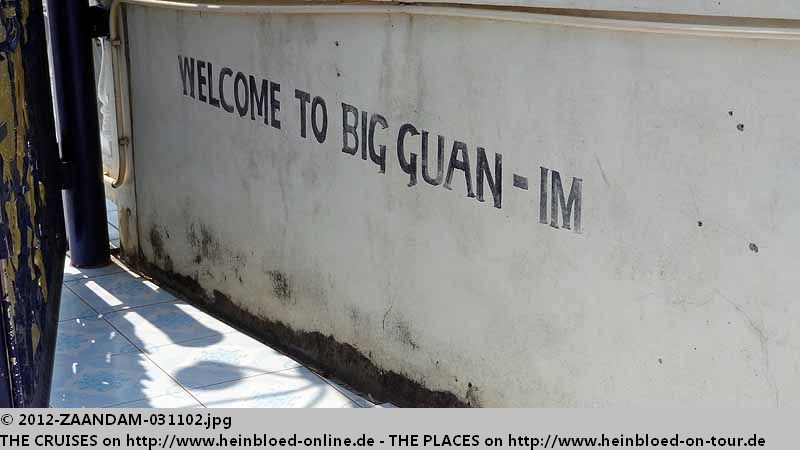 Na gut - was immer das auch bedeuten mag...
Auch hier soll man sich die Schuhe ausziehen.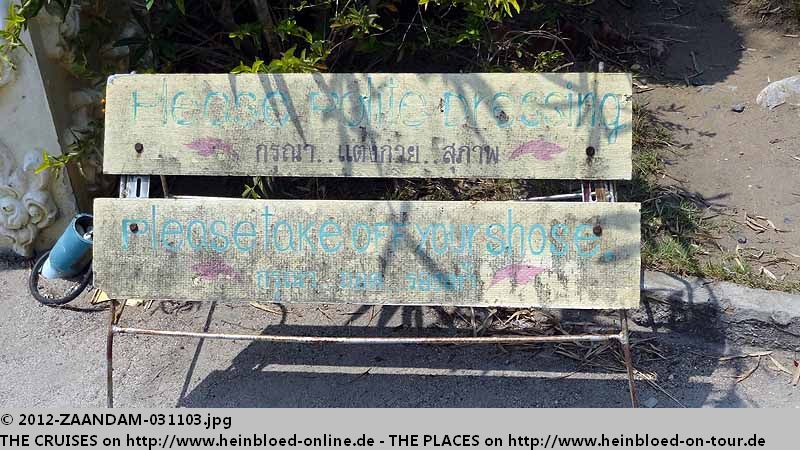 But here you should also take off your shoes...

All local did it but Aom said that we were foreigners and they accept that foreigners should not burn their feet and should not take them off.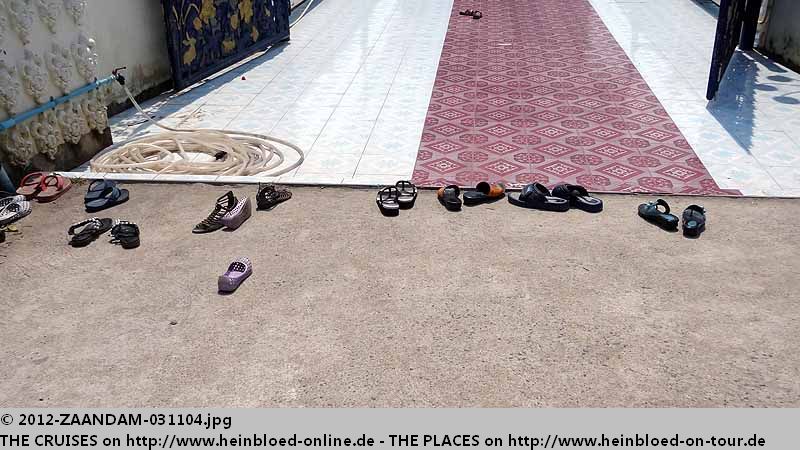 Alle Einheimischen machen es, aber Aom meint, dass wir Fremde sind und man dann einem entgegenkommt, in dem man eben den Touristen nicht zumutet sich die Füße zu verbrennen.
Das war ja äußerst praktisch: Ein Buddha für alle Lebenslagen...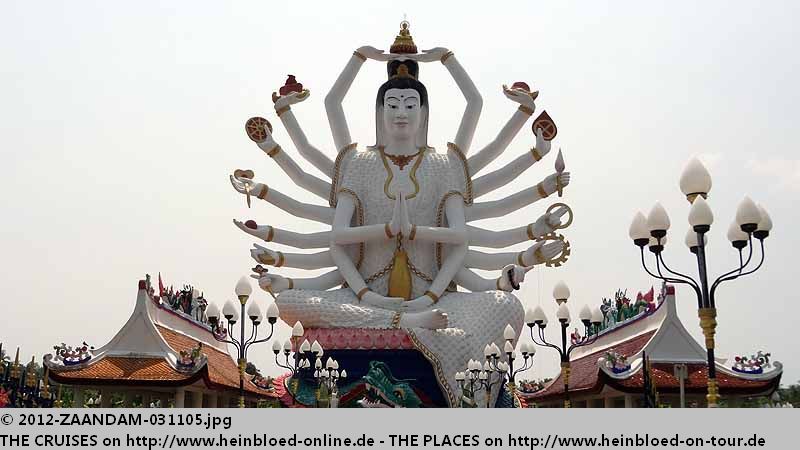 That was very practically: A Buddha for life situations.

Maybe it was no UNESCO World Heritage but a nice place which fit to our picture of Thailand we had.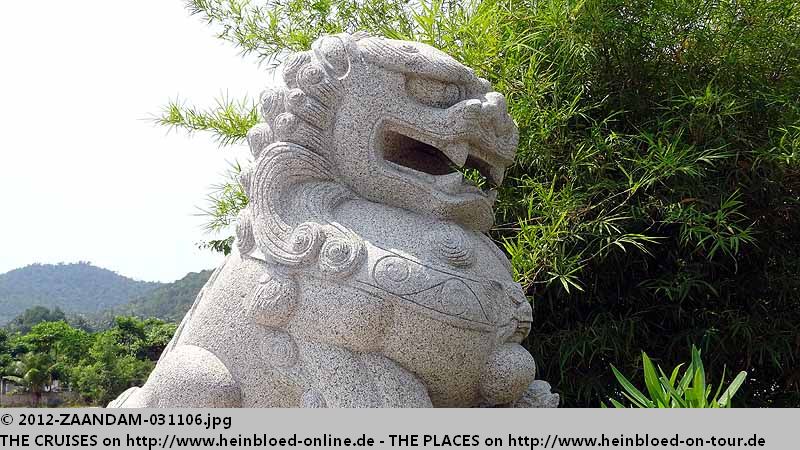 Vielleicht kein UNESCO-Weltkulturerbe, aber trotzdem ein Ort, der unsere Vorstellungen von Thailand bedient.
Deswegen war es für uns trotz allem der richtige Ort zum Umsehen und zum Fotografieren.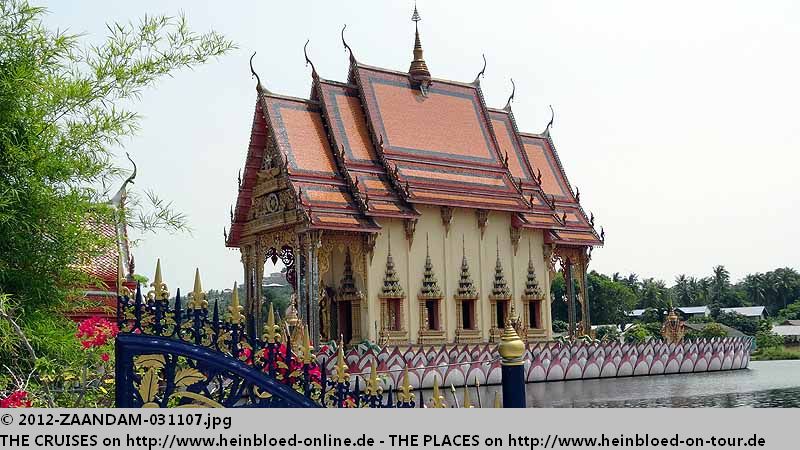 So the right place to look around and to take many pictures.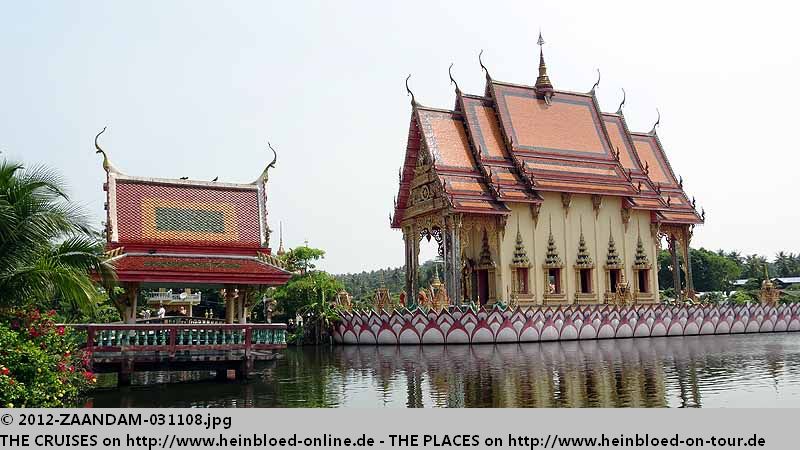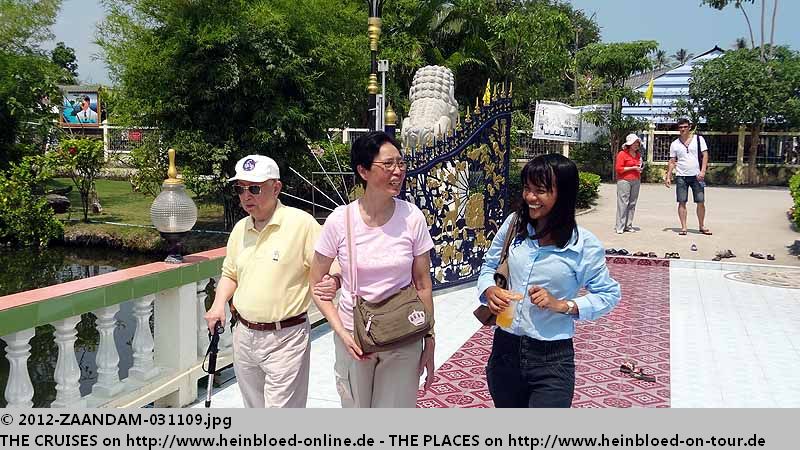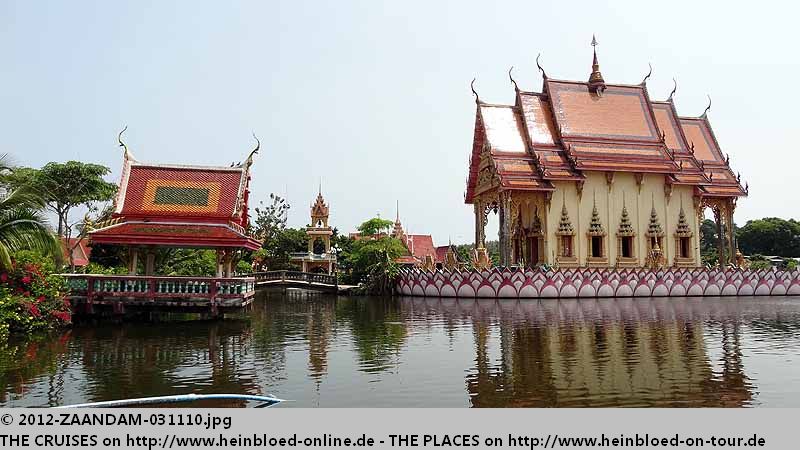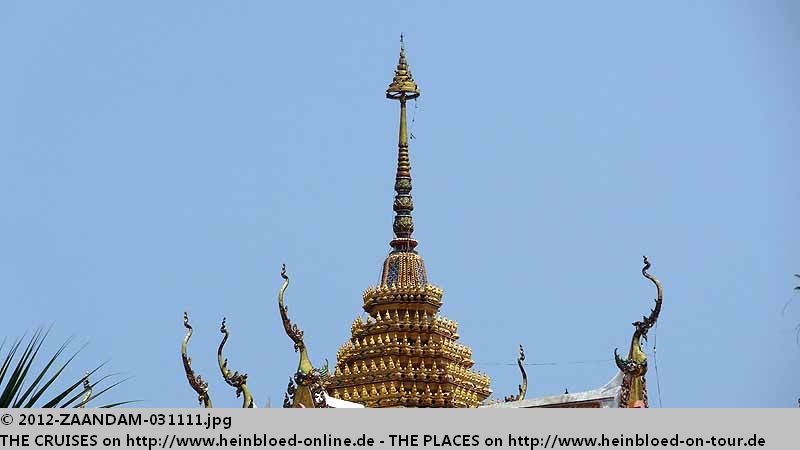 We became familiar with the situation that you could be 5 feet next to David of Michelangelo but you could see a cell phone transmitter mast: Bruno will start immediately to analyse what kind of transmitters are erected.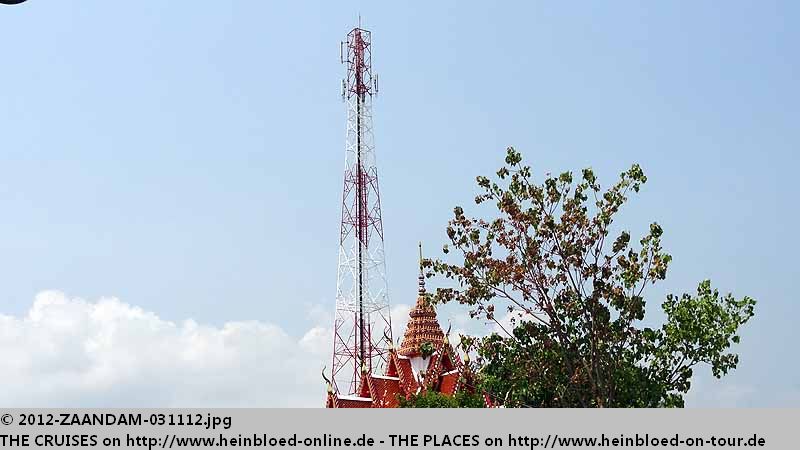 Wir haben uns zwischezeitlich daran gewöhnt: man könnte 2 m neben David von Michelangelo stehen, aber sobald ein Mobilfunkmast zu sehen ist, beginnt Bruno sofort mit der Analyse welche Sender oben stehen könnten.
Er guckt nicht mich an, sondern den Mobilfunkmast...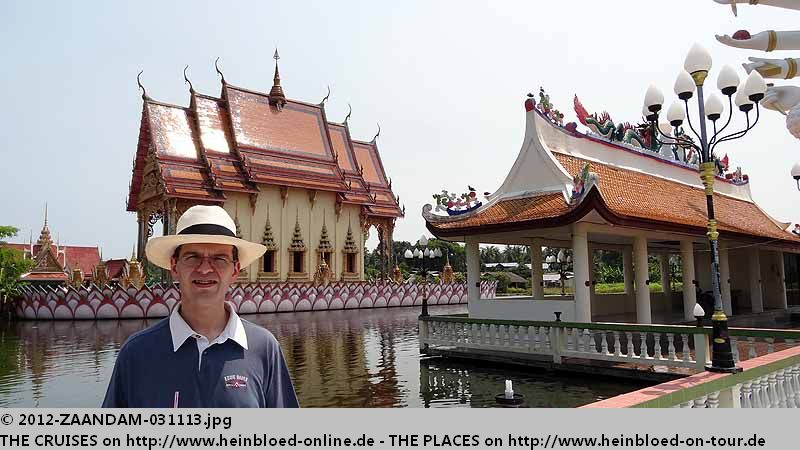 He did not look towards me - but the cell phone mast.

I grabbed his remained orange juice and drank it all.

Ich schnappe mir darauf hin seinen restlichen Orangensaft und trinke ihn aus.
Thailand so wie man es vermutlich aus "Anna und der König von Siam" her kennt.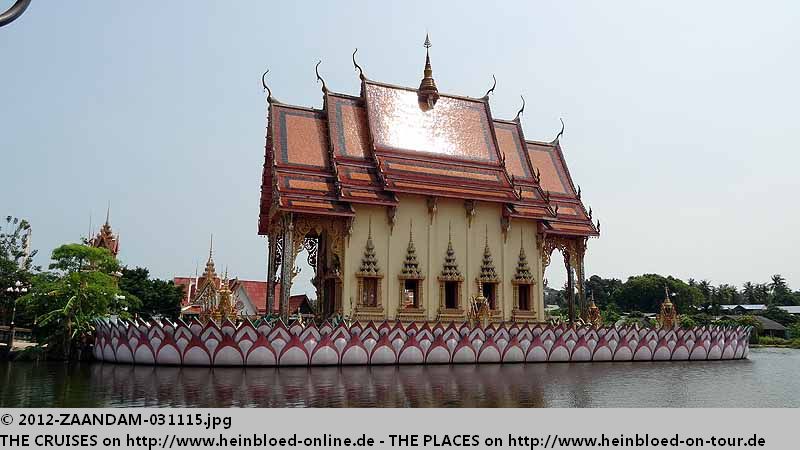 Thailand you might know from "The King and I".

My parents were also exited.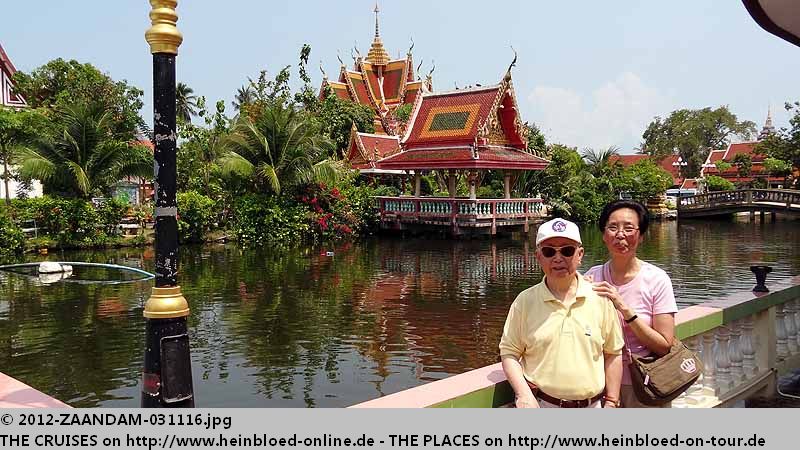 Meine Eltern sind auch begeistert.
Meinem Vorschlag auf so einen Schwan-Boot zu gehen und ein paar Bilder für den bevorstehenden Hochzeitstag zu machen, wollen sie nicht folgen.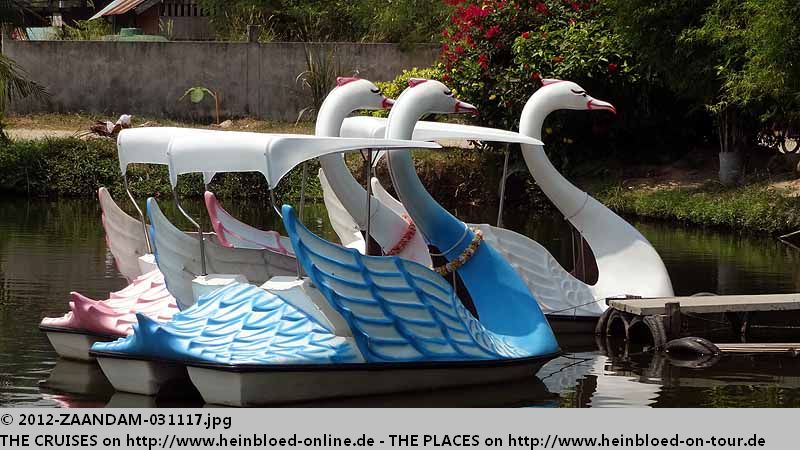 But not exited enough to follow my suggestion to board such a swan to make some nice pictures for their wedding anniversary.

Fresh coconut.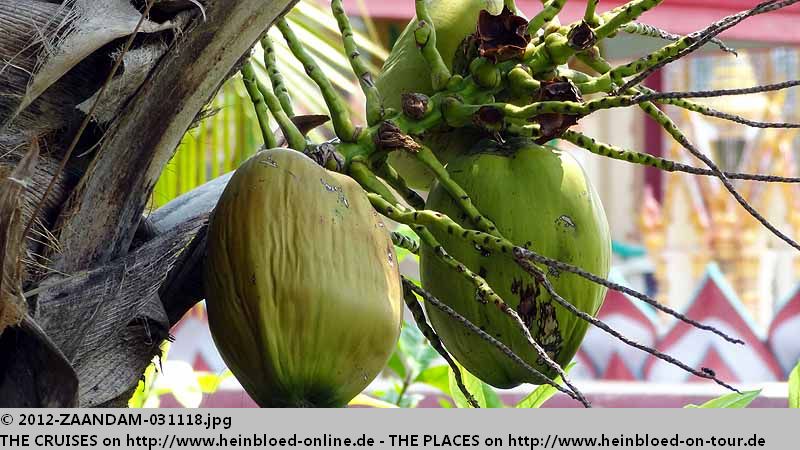 Frische Kokusnuss.
Frische Orchideen.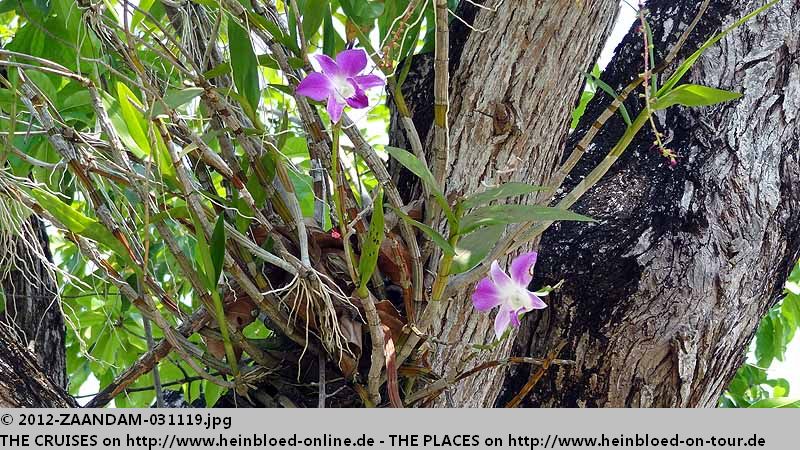 Fresh orchards.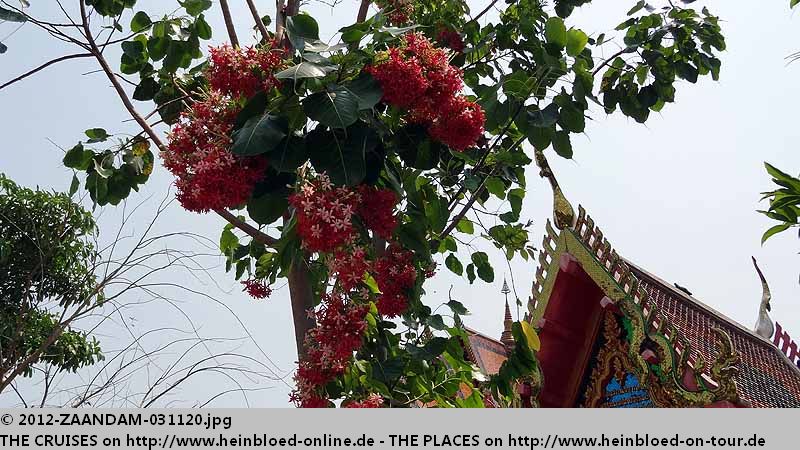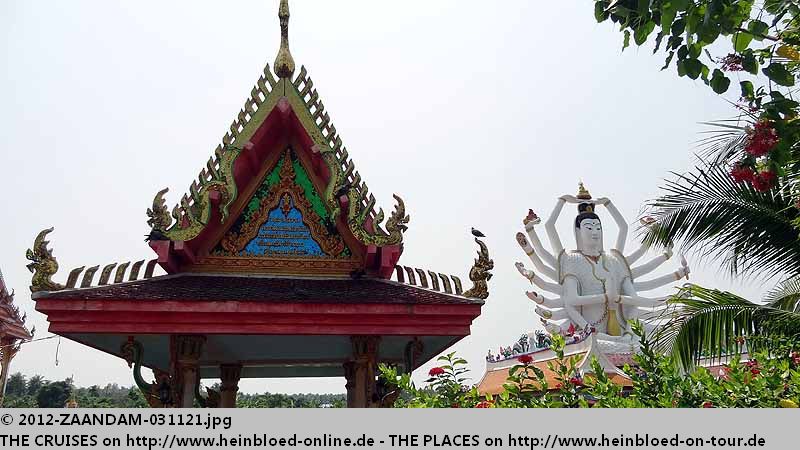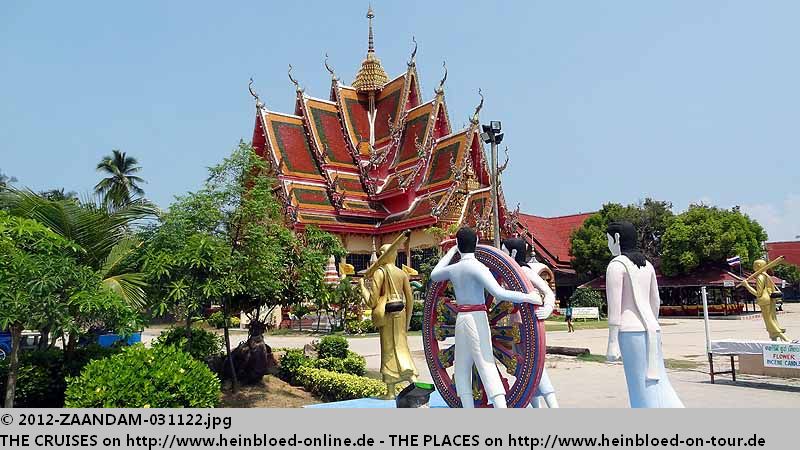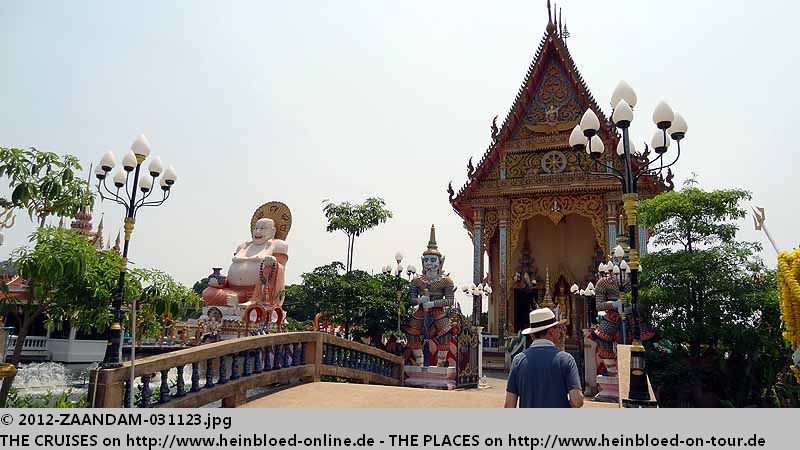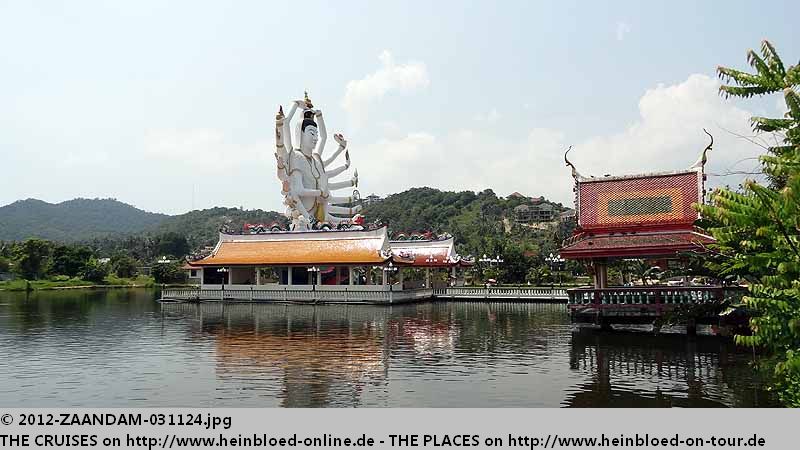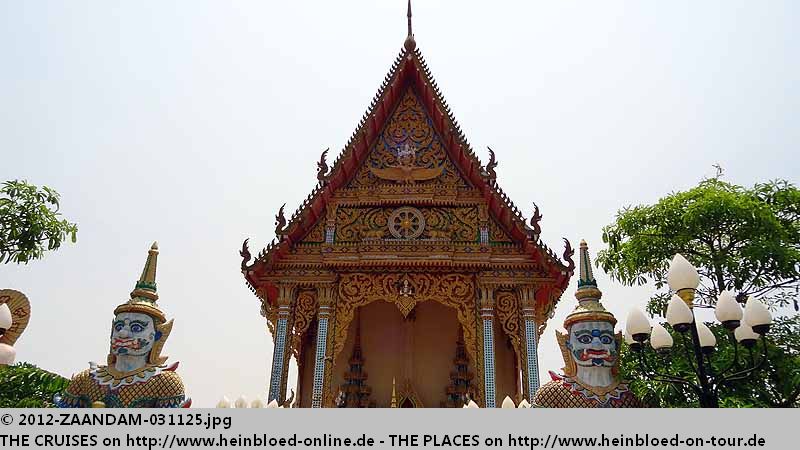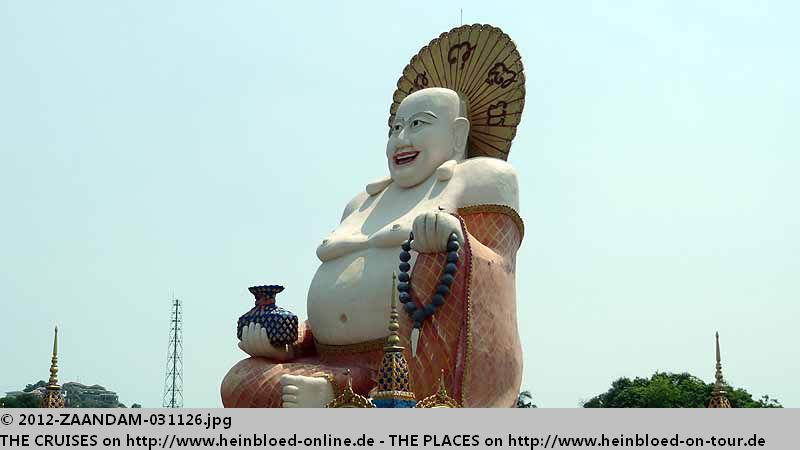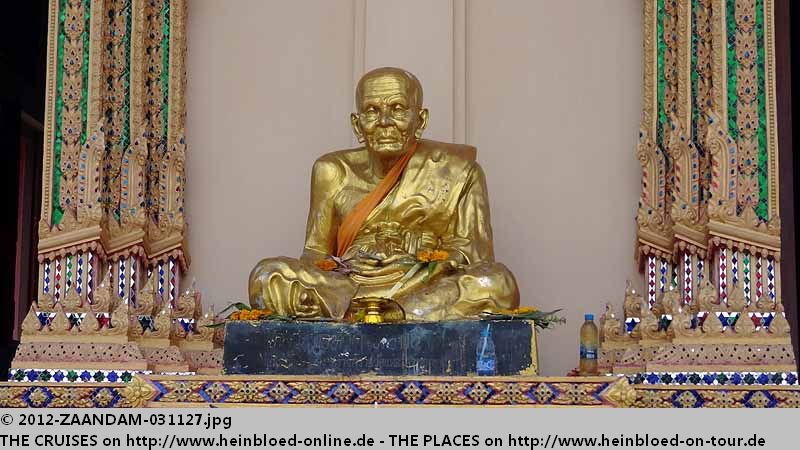 It was fun to discover the single litte details.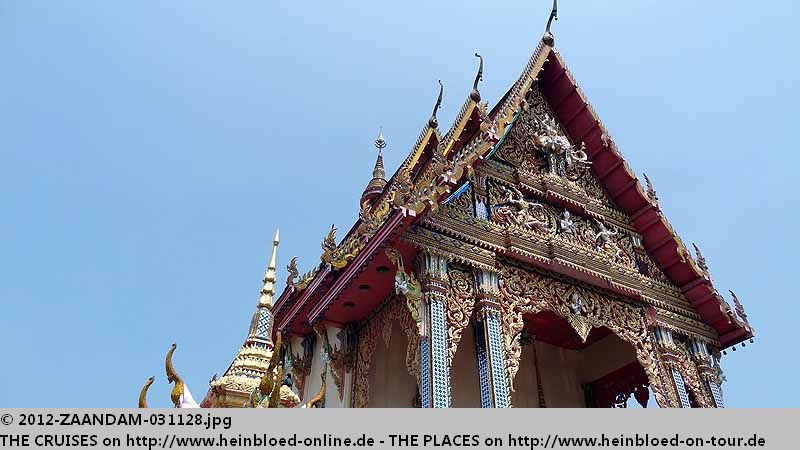 Es machte schon Spaß die Detials zu entdecken.
Vor allem, die die Tauben ebenfalls schätzten.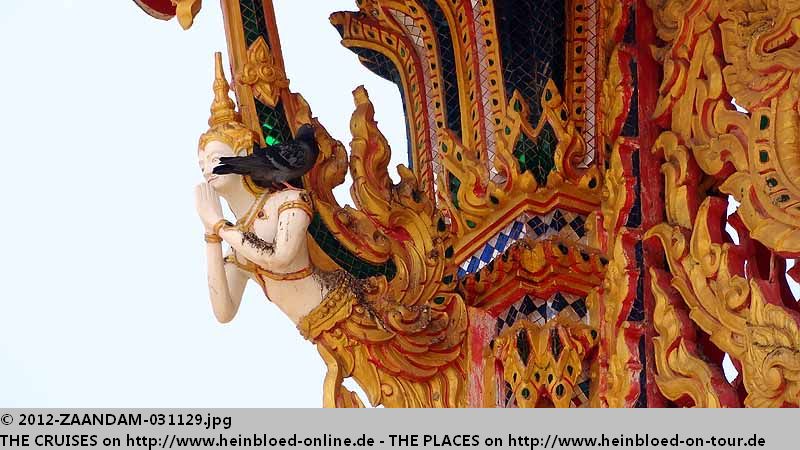 Esspecially those which were appreciated by the pigeons as well.