Scroll down for English explanations - alternates with German explanations.

Es ging weiter quer durch die Stadt.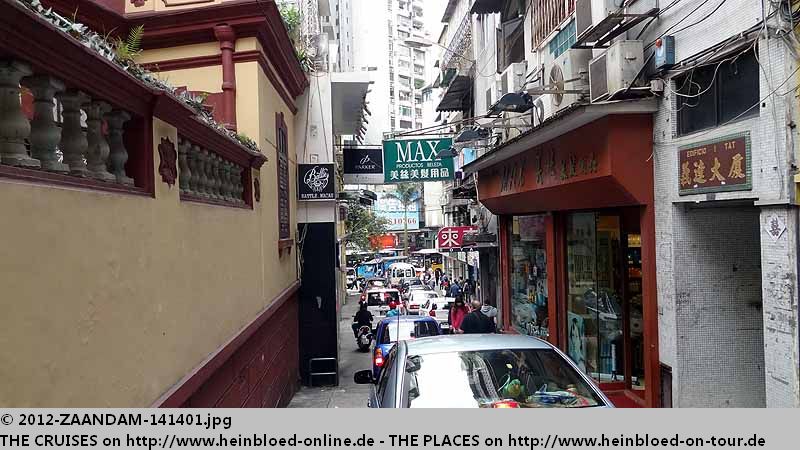 He went across the town.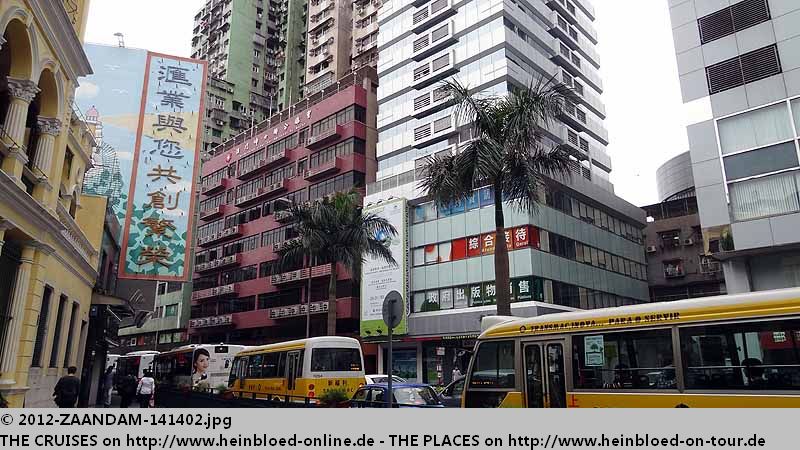 Grrrrr ay Line...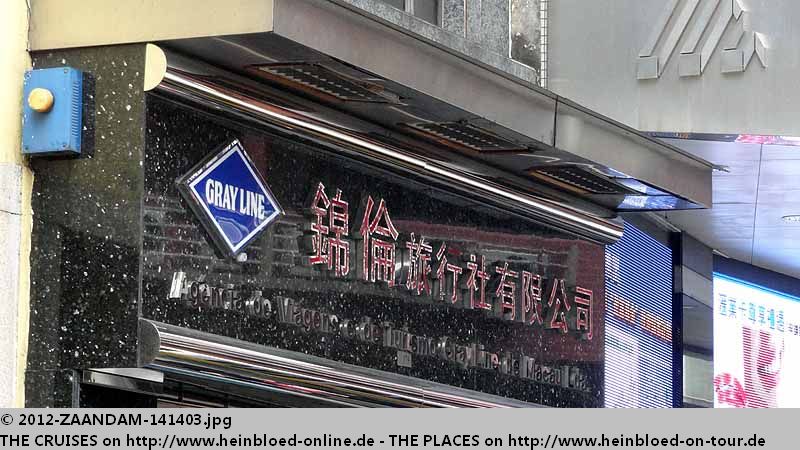 Grrrrrr ay Line...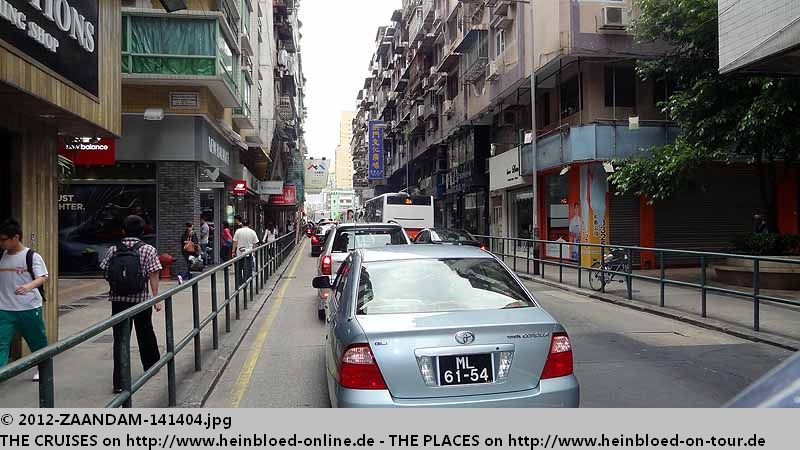 Bald sind wir bei den Ruinen von St. Paul.

Soon we were at the Ruins of St. Paul.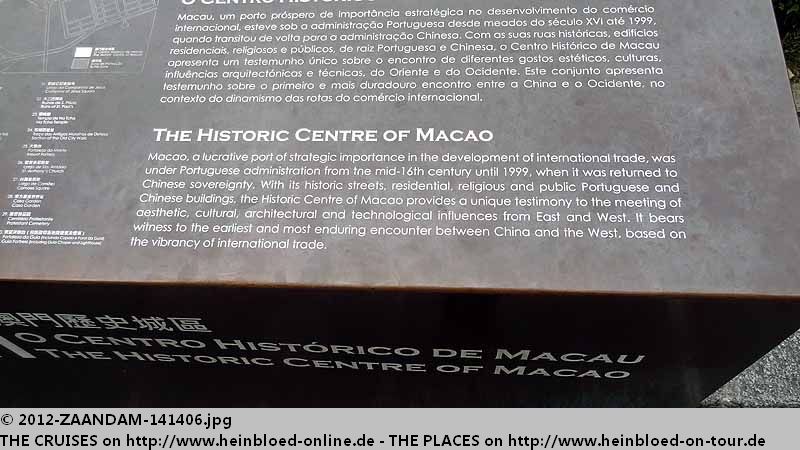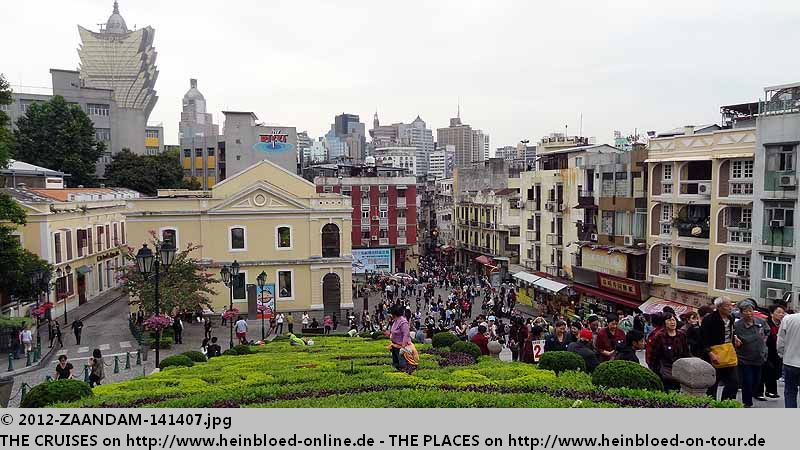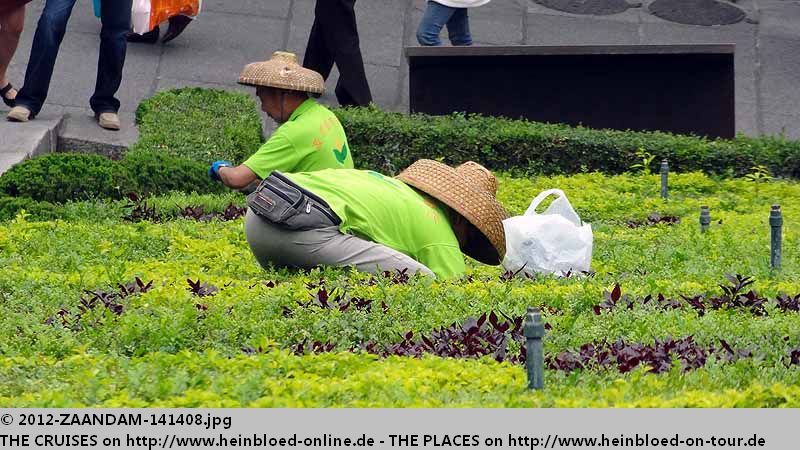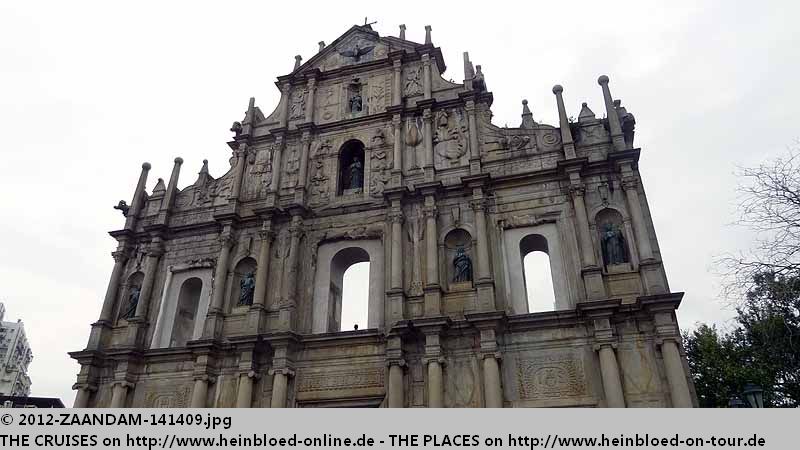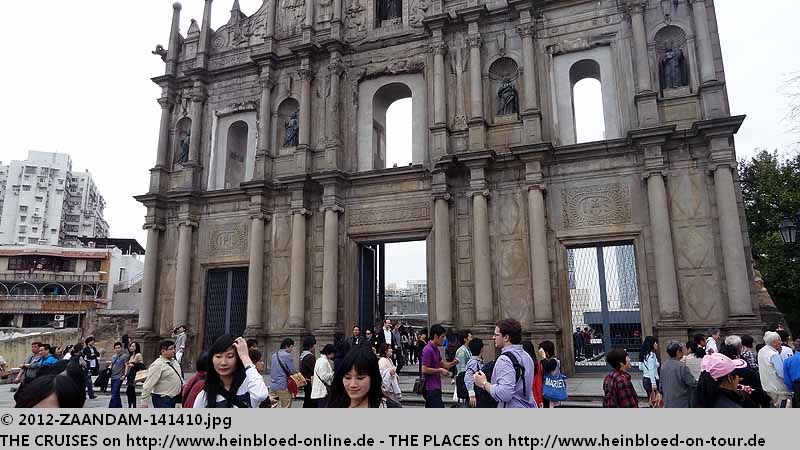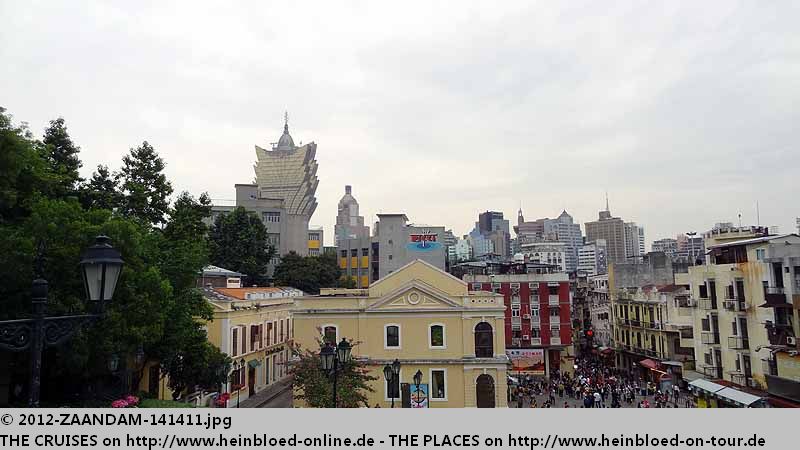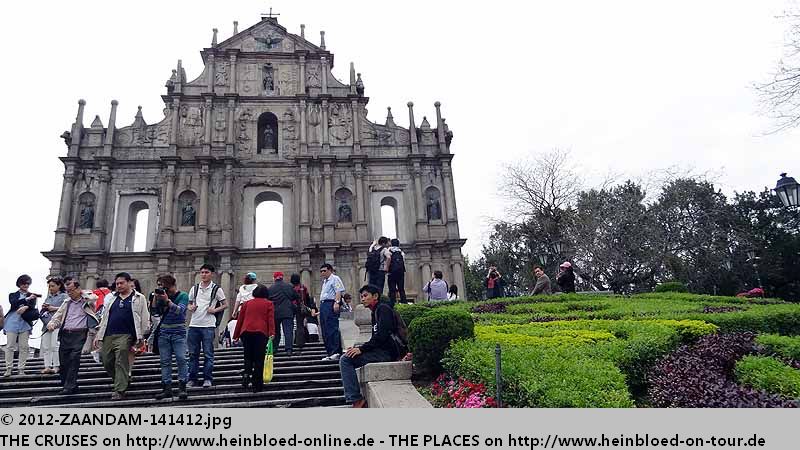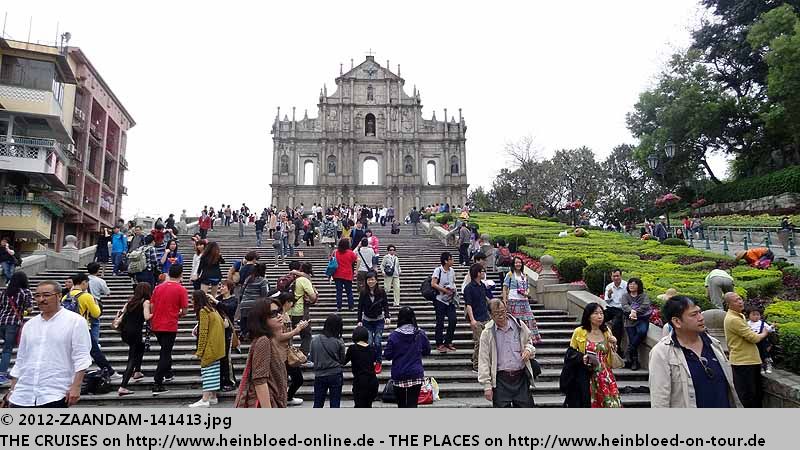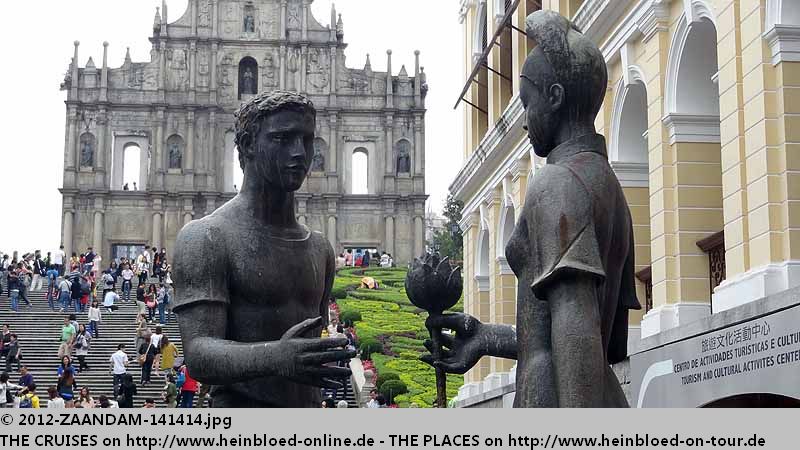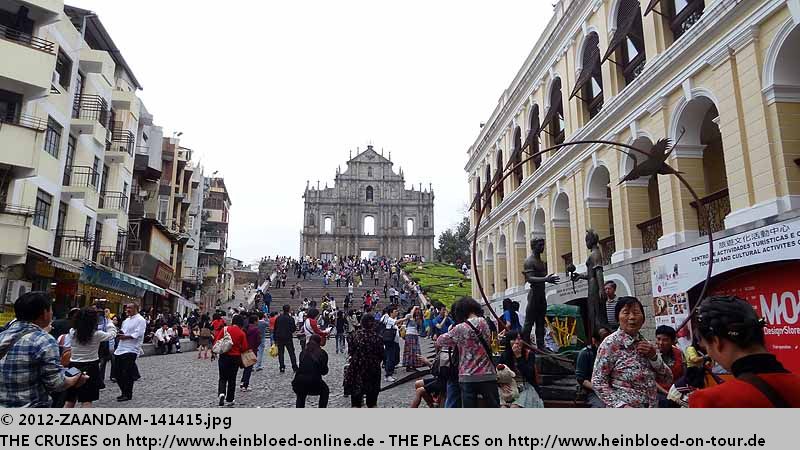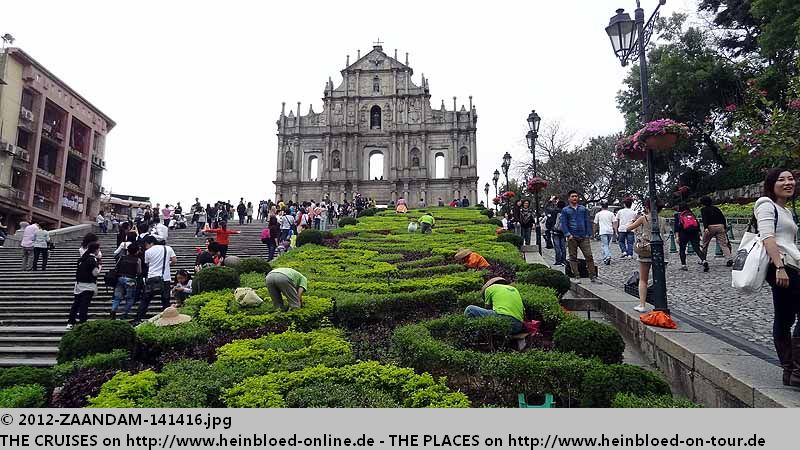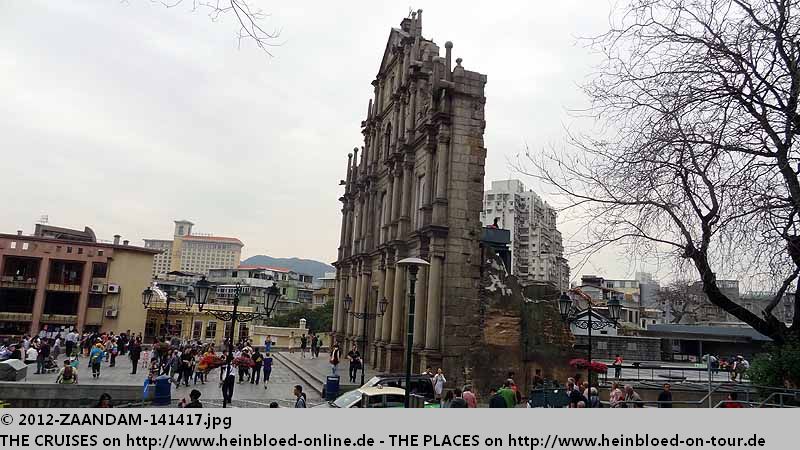 This pastry should be originally from Portugal.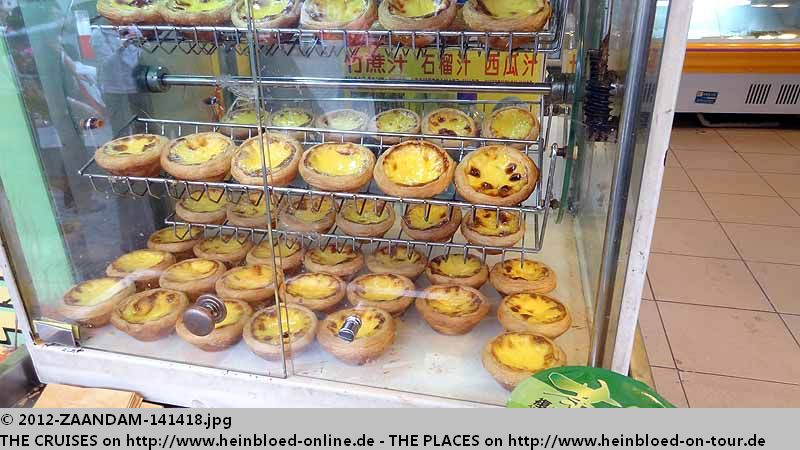 Dieses Gebäck soll eigentlich ursprünglich von den Portugiesen sein.
Ich kenne es aber bloß eh als kantonesisches Essen.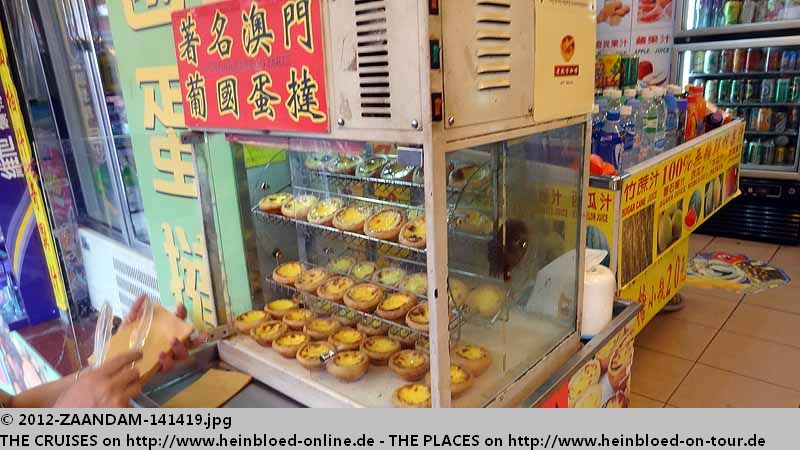 But I knew them only as Cantonese food.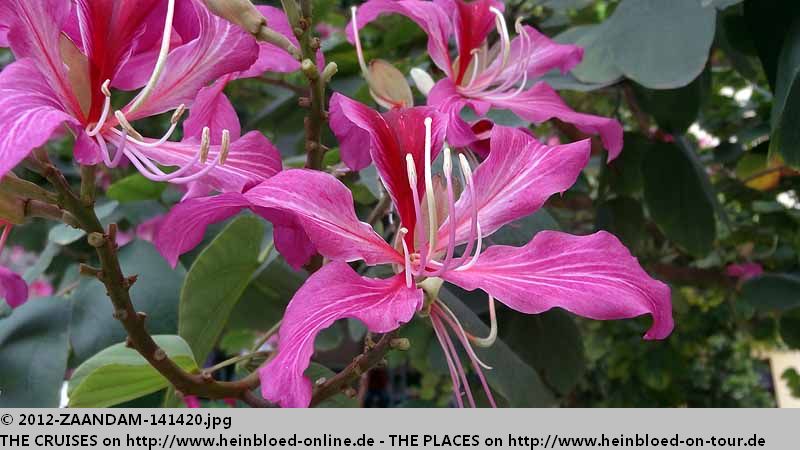 Am Fort Mountress laufe ich eine Runde herum, ohne dass ich jedoch zum Fort selbst hochsteige.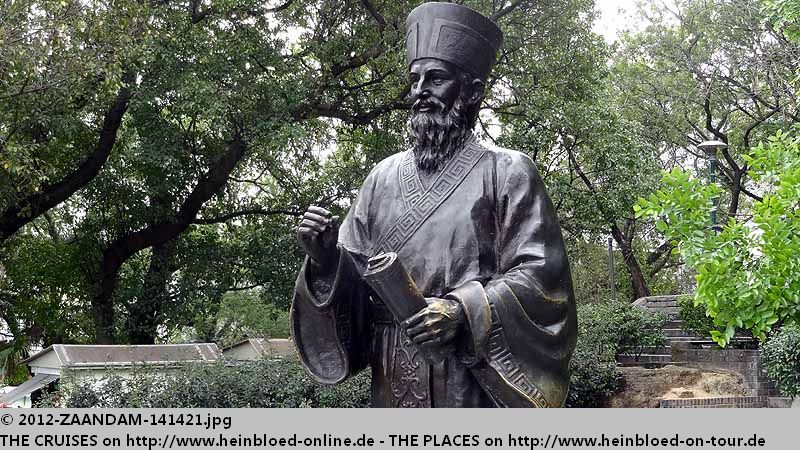 I walked around Fort Mountress but without climing on the Fort itself.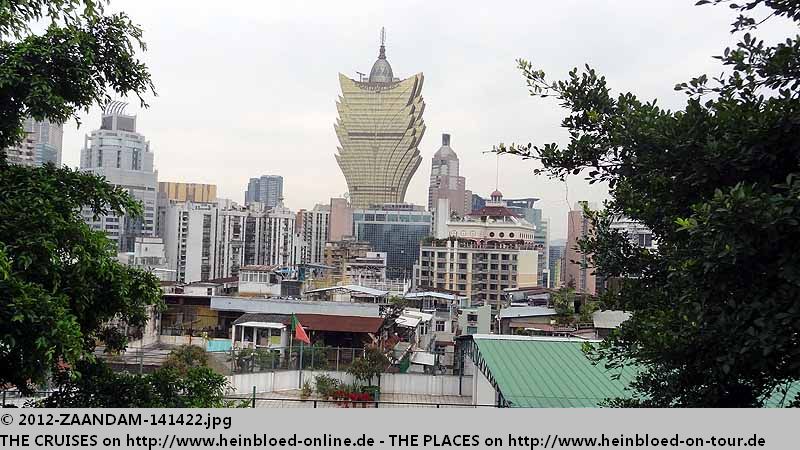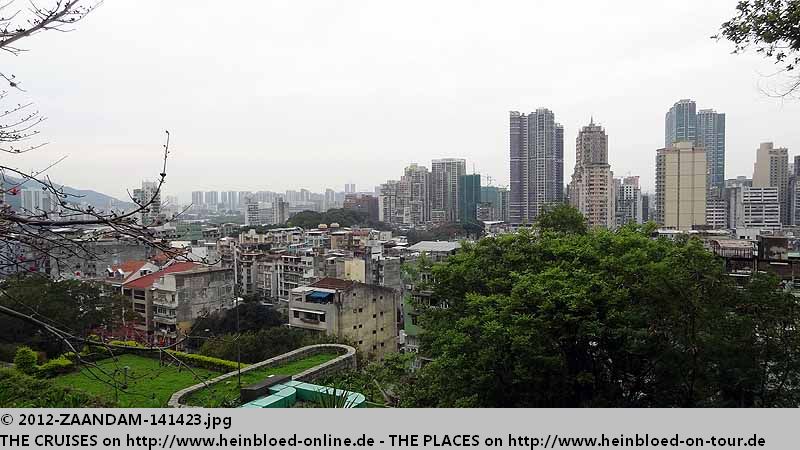 Everywhere they walked along with their dogs in the park.

Und hier werden die Hunde im Park spazierengeführt.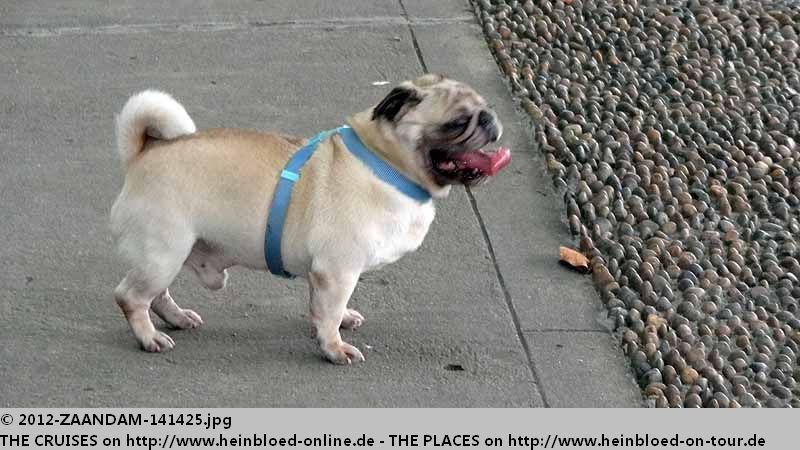 But as the devices of the dogs will be fined same like the devices of human beeings everything was very clean in the park...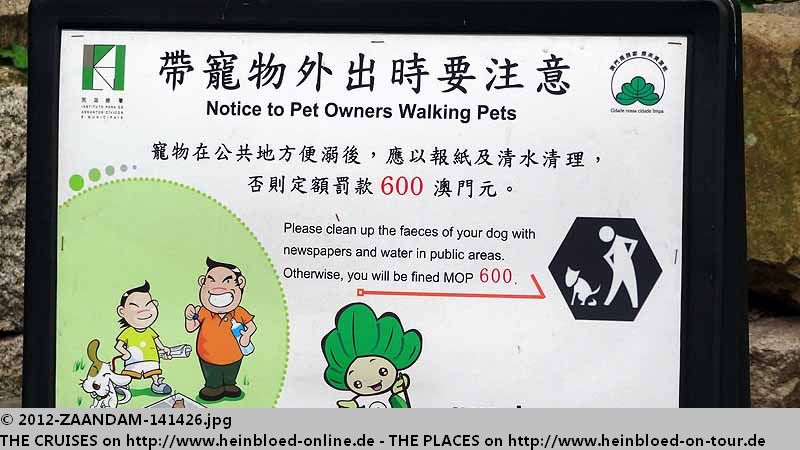 Aber weil auch die Hinterlassenschaften der Hunde genauso viel kosten wie beim Menschen, ist auch hier alles schön sauber...