Scroll down for English explanations - alternates with German explanations.

Unglaublich.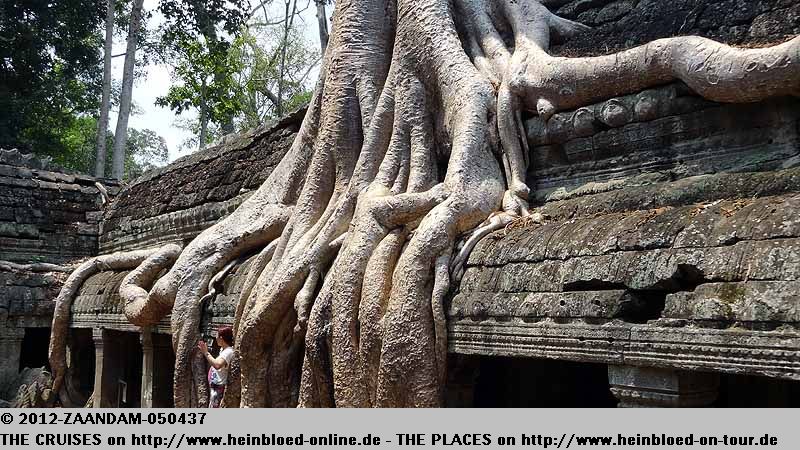 Unbelievable.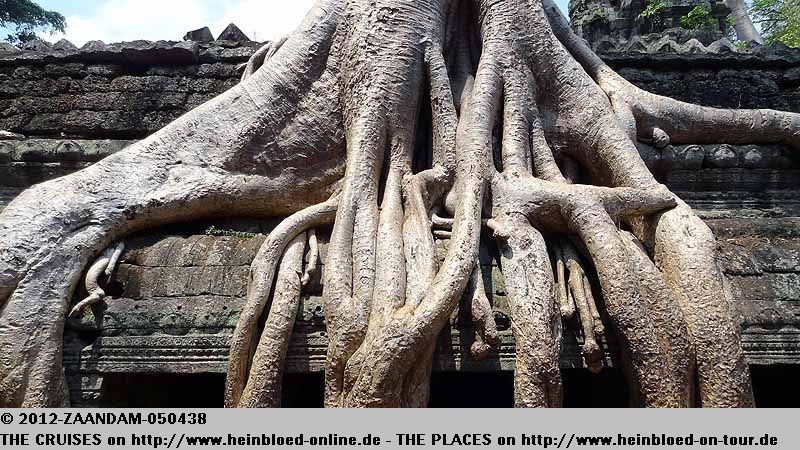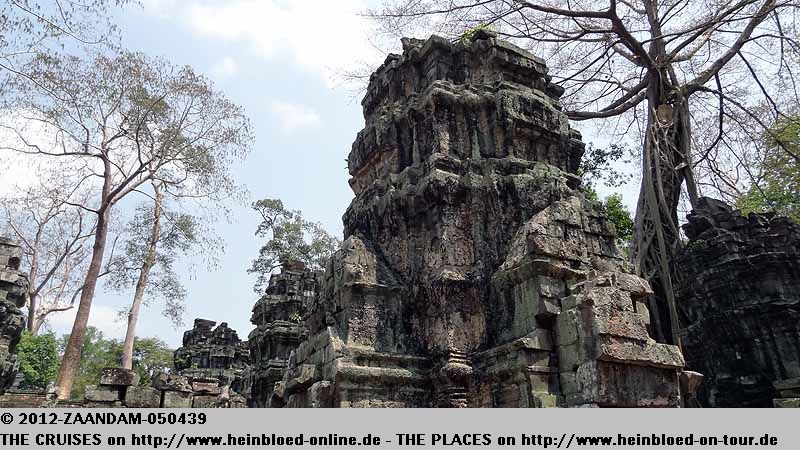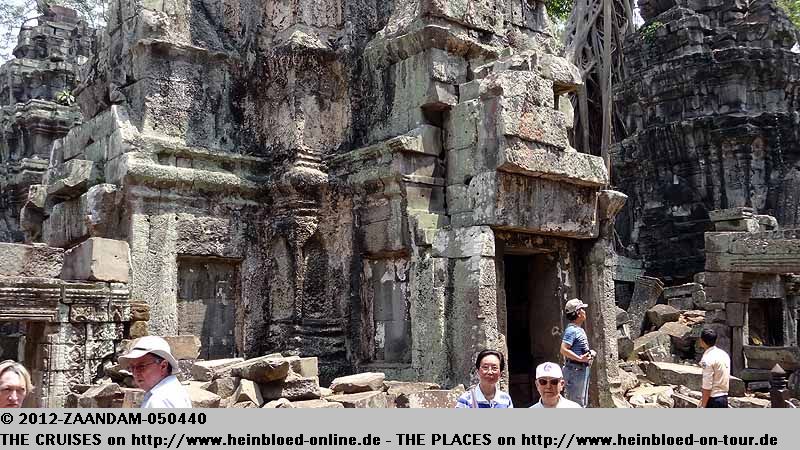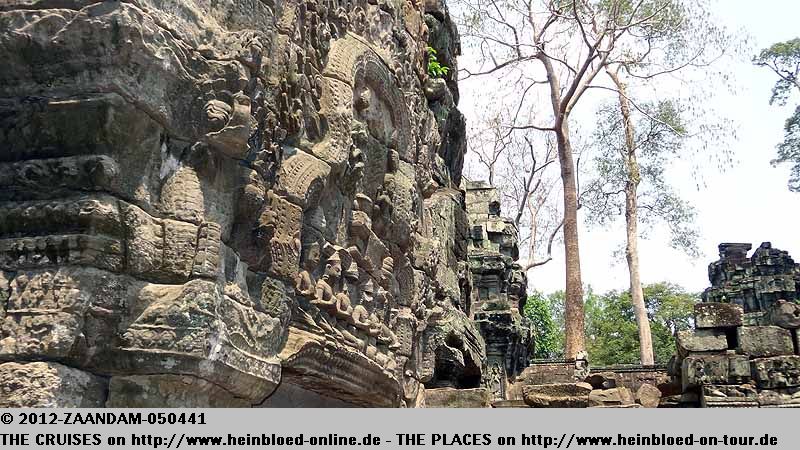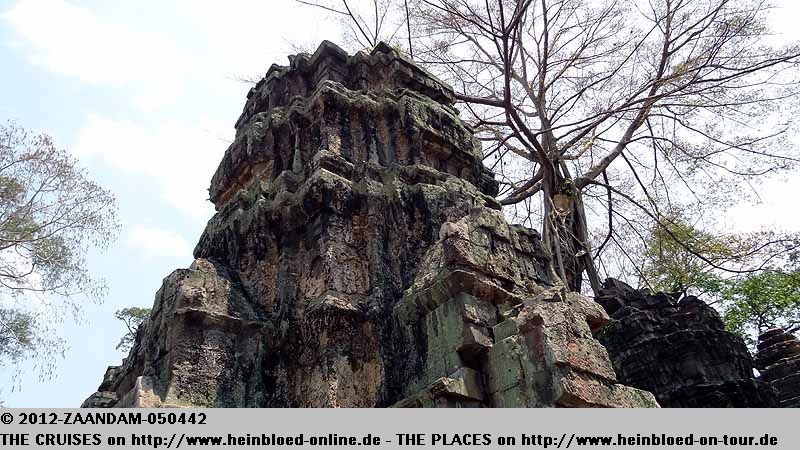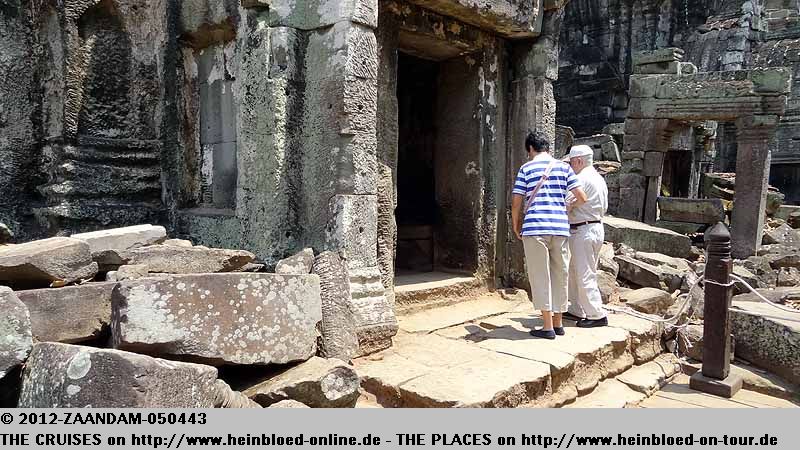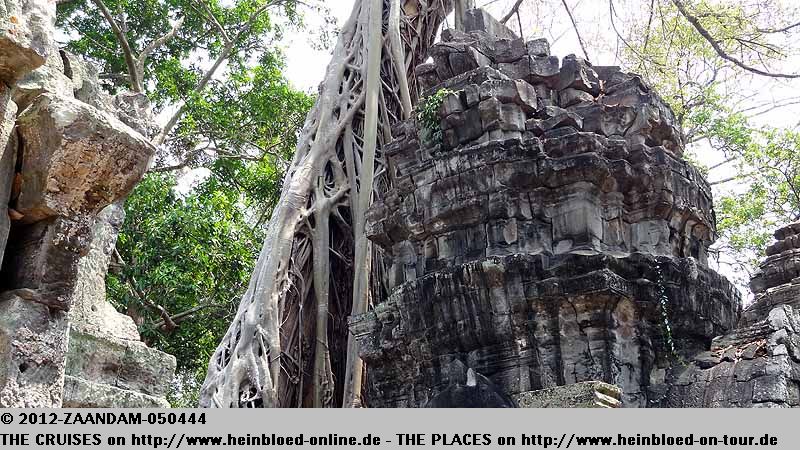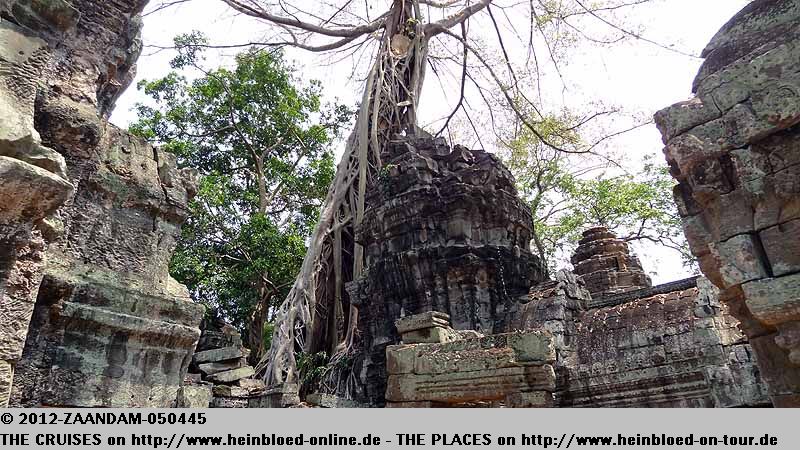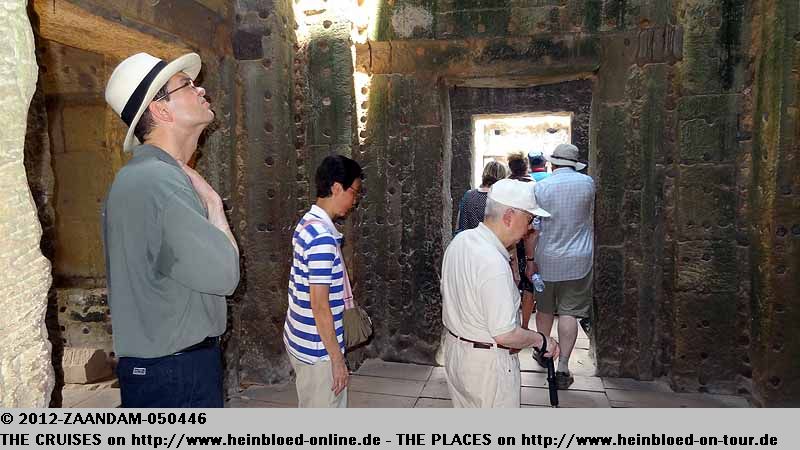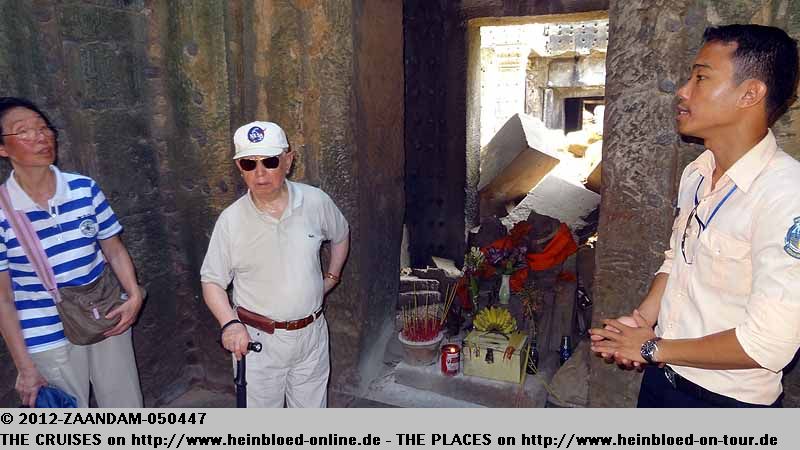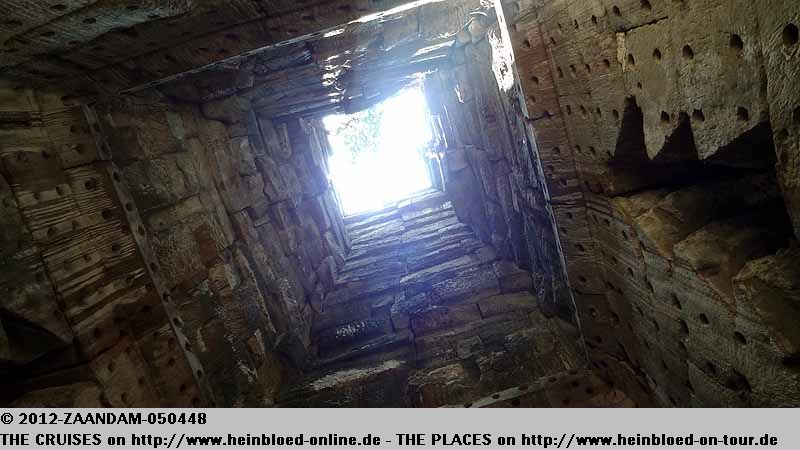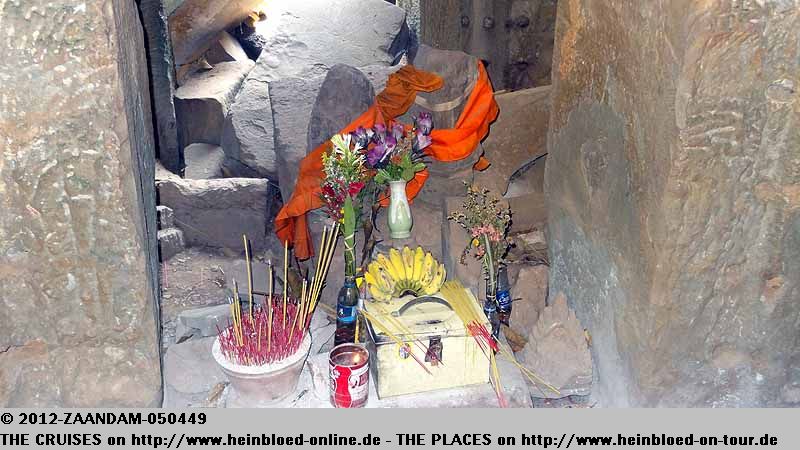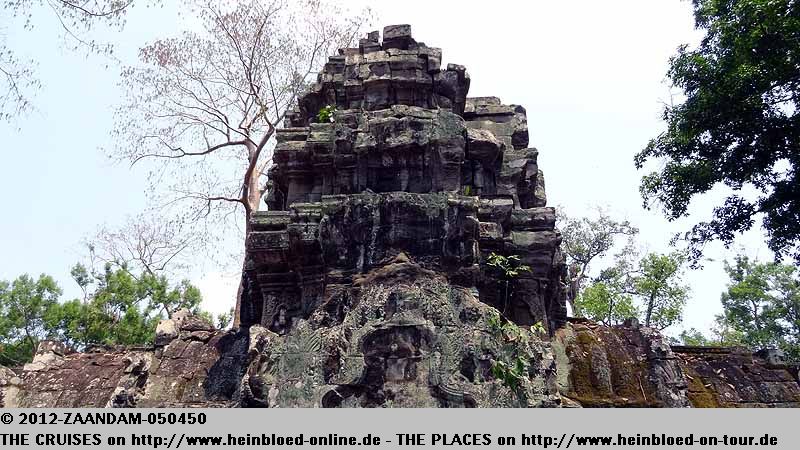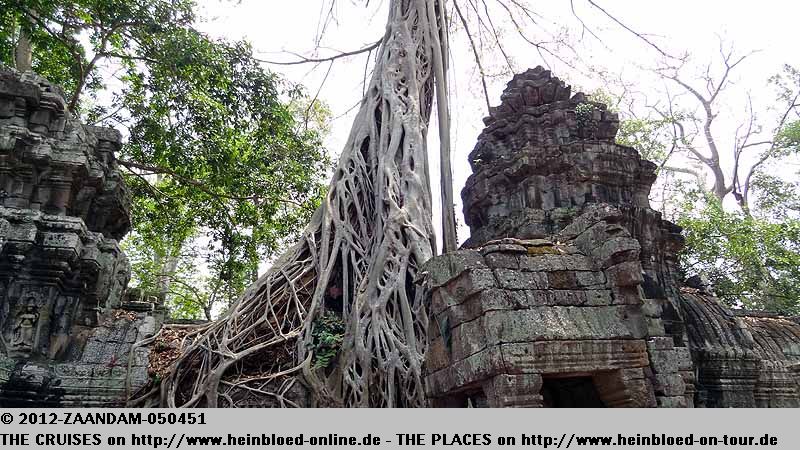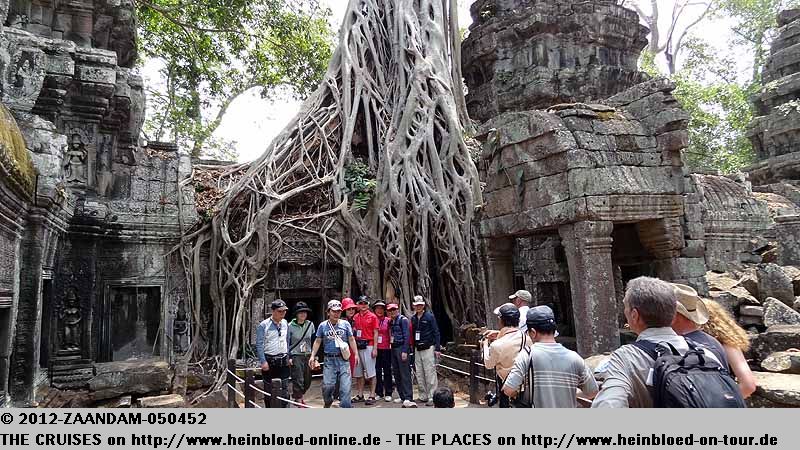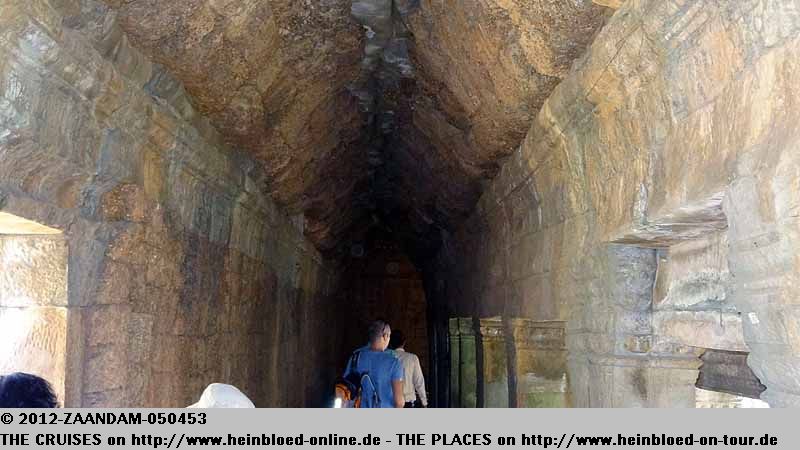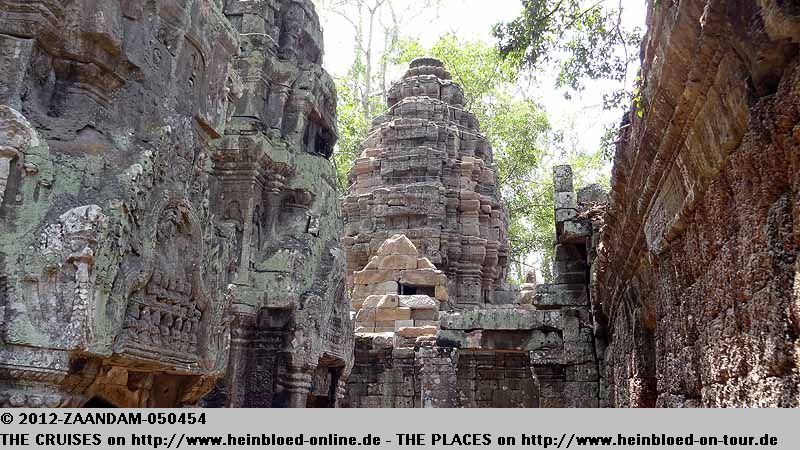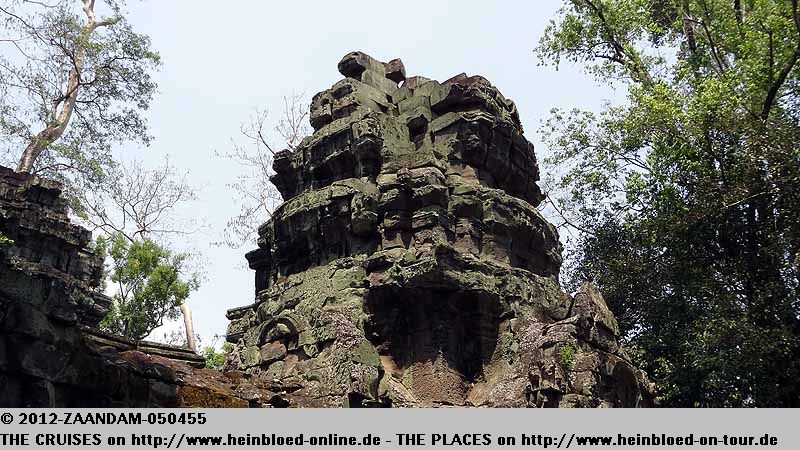 We should try if we can reproduce an echo.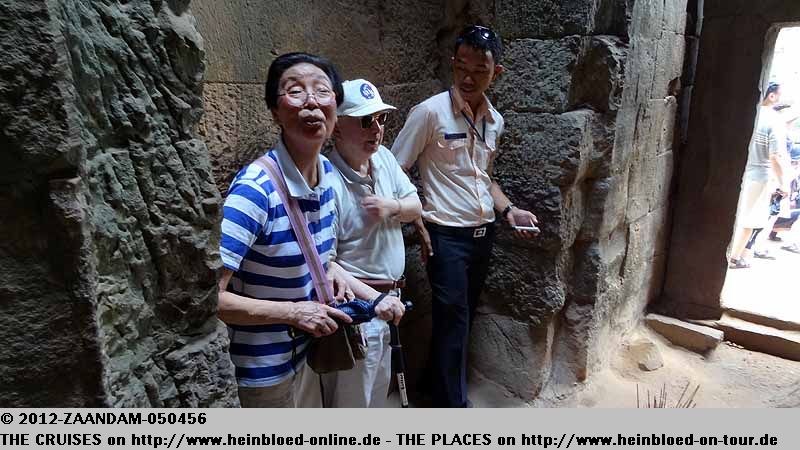 Wir sollen hier prüfen, ob wir ein Echo erzeugen können.
Dazu sollen wir mit der Faust unterhalb der Schulter klopfen und wenn man ein Echo in her Halle hört, geht es uns gut.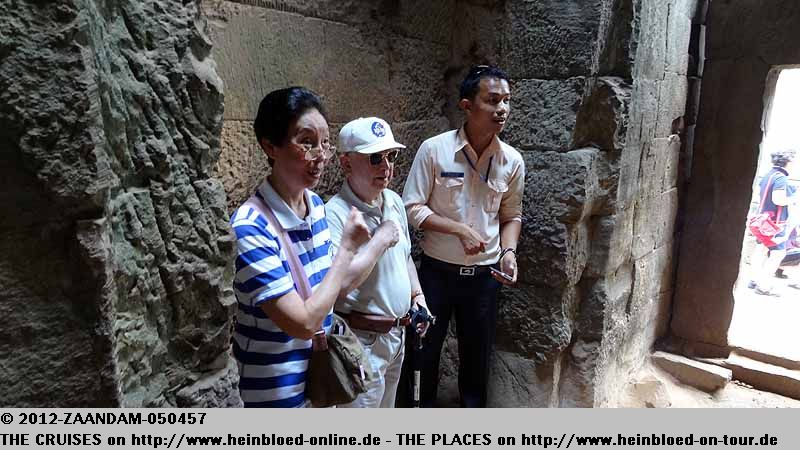 Then we should hit our feast below the shoulder and if you hear the echo in this hall you were well.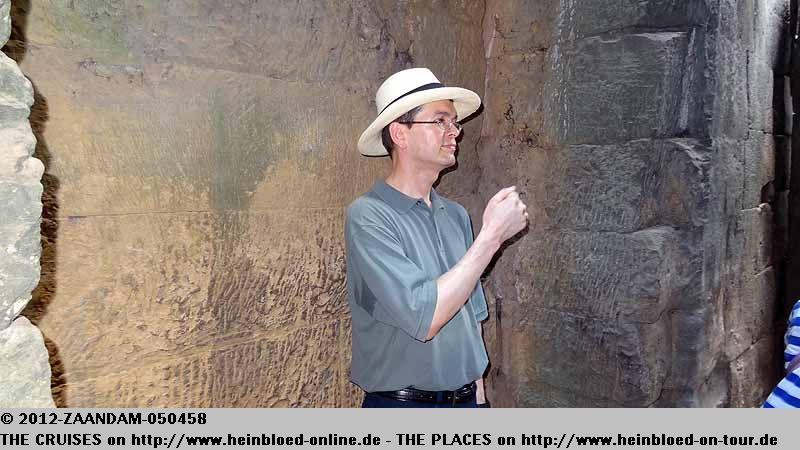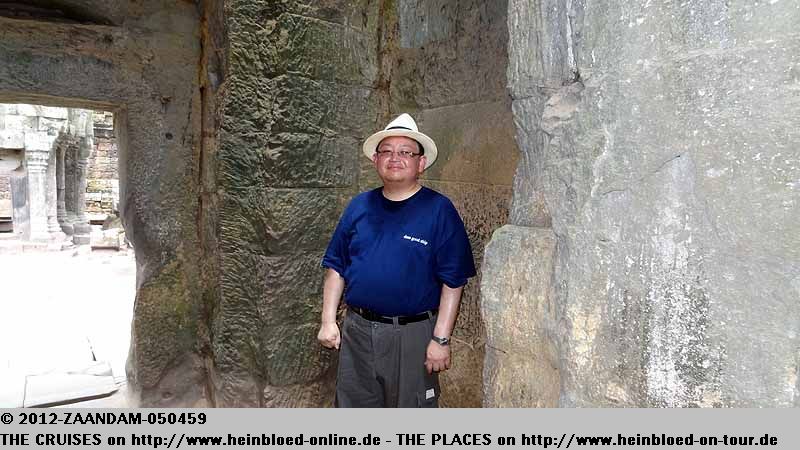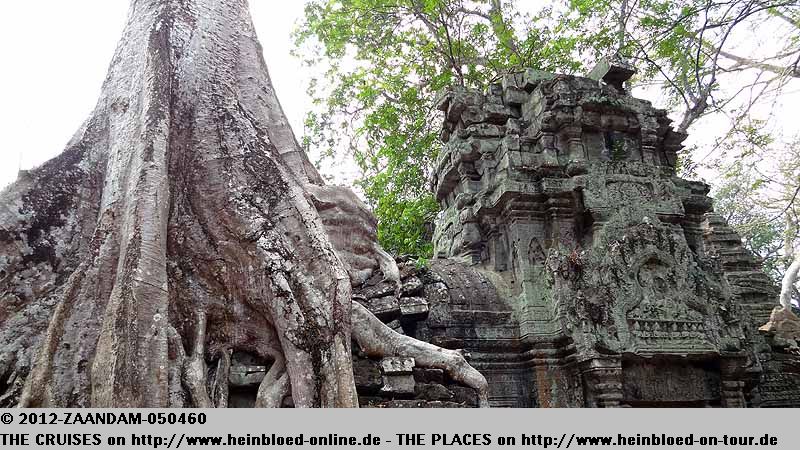 Für 1 USD kaufe ich doch einen Fächer.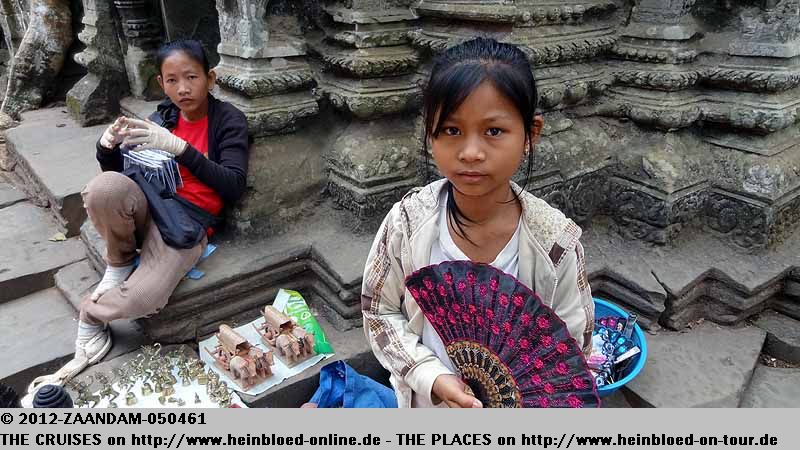 For 1 USD I bought a fan.

It was too hot.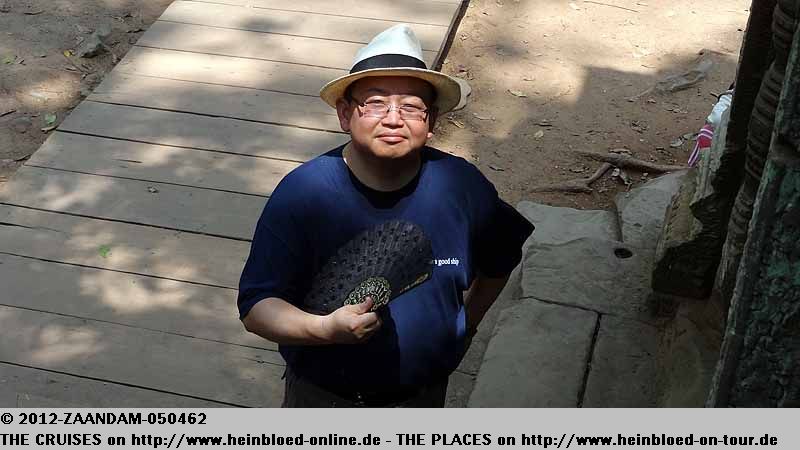 Es war einfach zu heiß.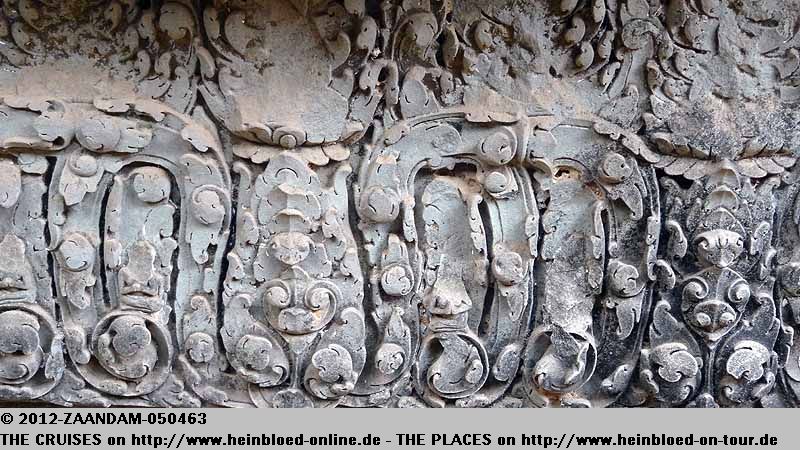 Only the venue were secured that you can visit them.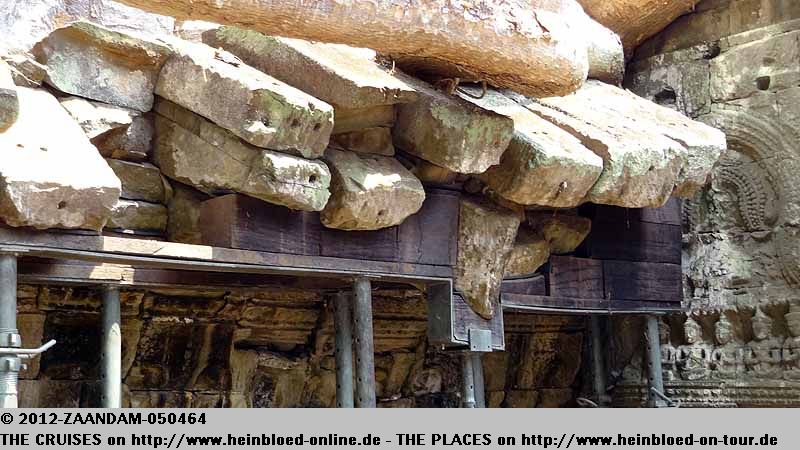 Es wird nur soweit gesichert, dass man die Stätten besuchen kann.
Aber keine der Wurzeln wird zurückgeschnitten.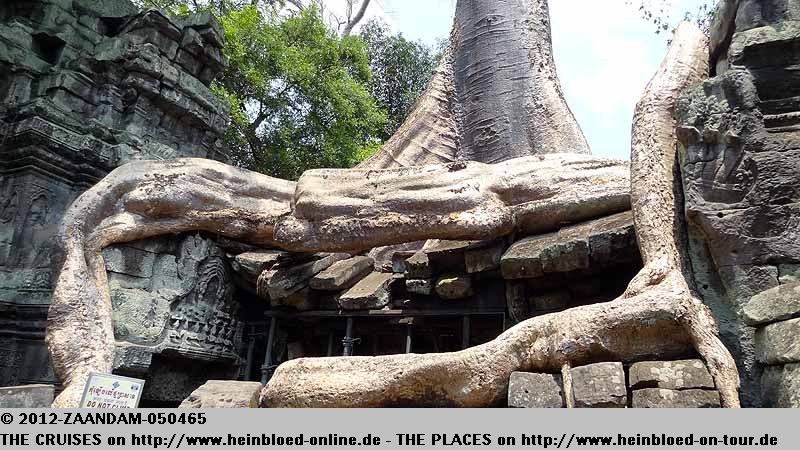 But none of the roots were cut back.

The Indians were responsible for this part.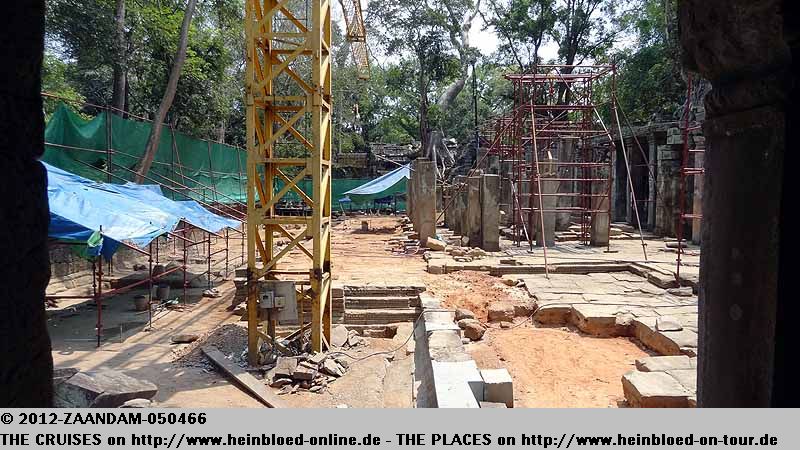 Die Inder sind für diesen Teil verantwortlich.
Alle Arbeiten ruhen jedoch, nach dem herauskam, dann man eine Replik von Angkor Wat in Indien bauen will. So etwas kann man nicht nachstellen. Aber man sollte wissen, dass Angkor Wat dem Einfluss unterschiedlicher Buddha-Strömungen ausgesetzt war.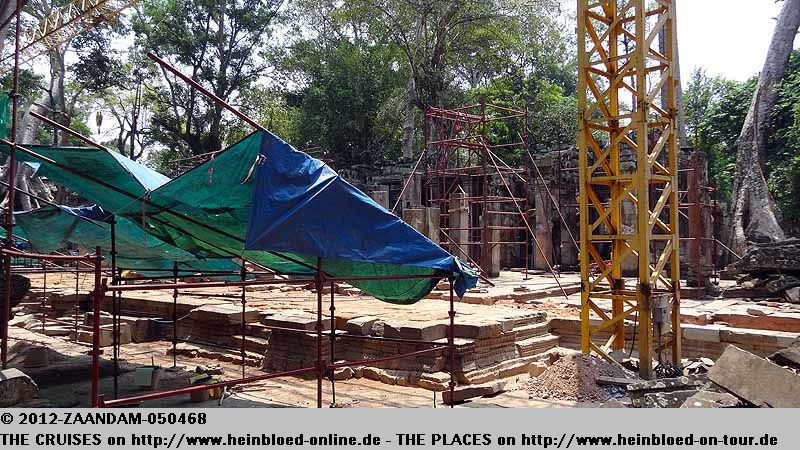 All works were suspended since the Indian published that they want to erect a replica of Angkor Wat in India. But sceneries like this you cannot copy. But you should know that Angkor Wat was always influenced by different Buddha-lines.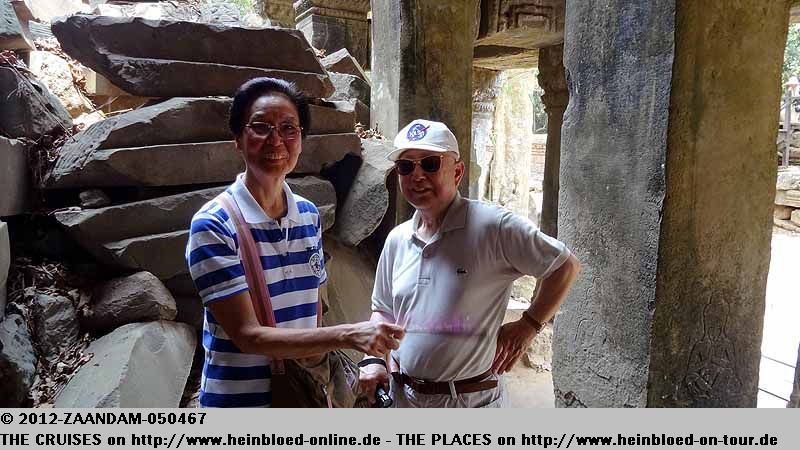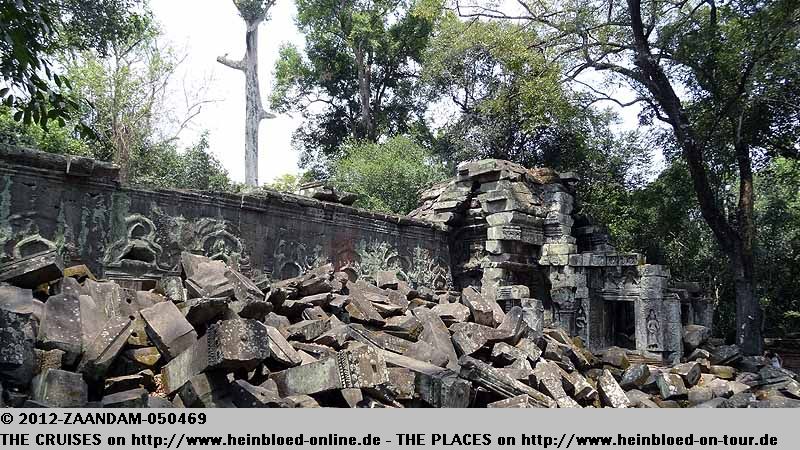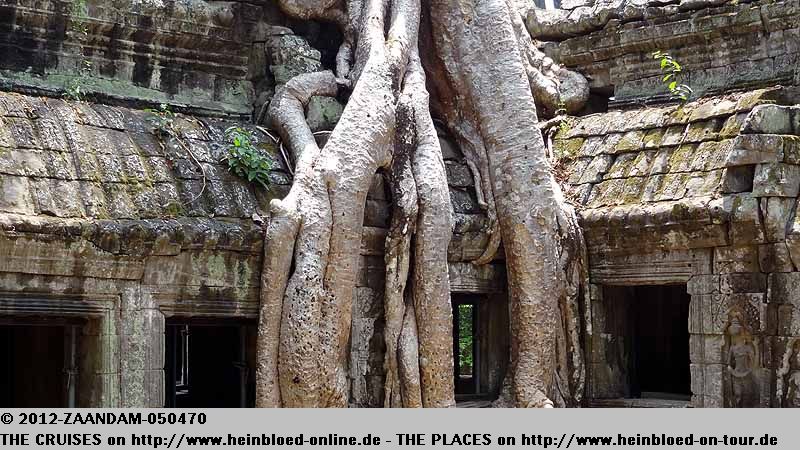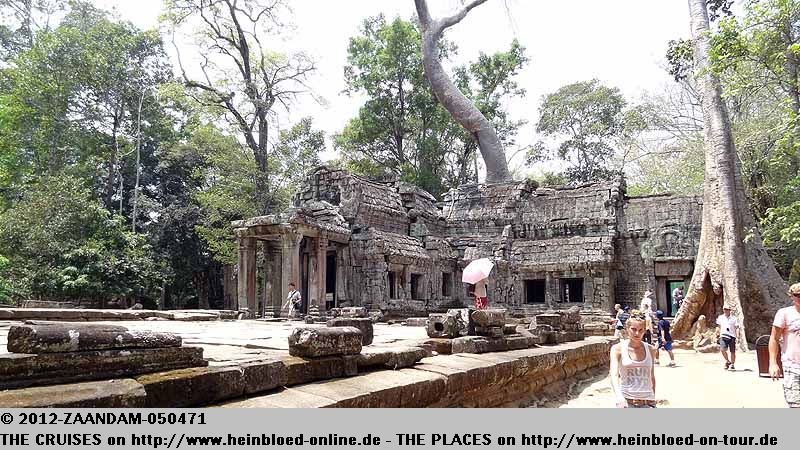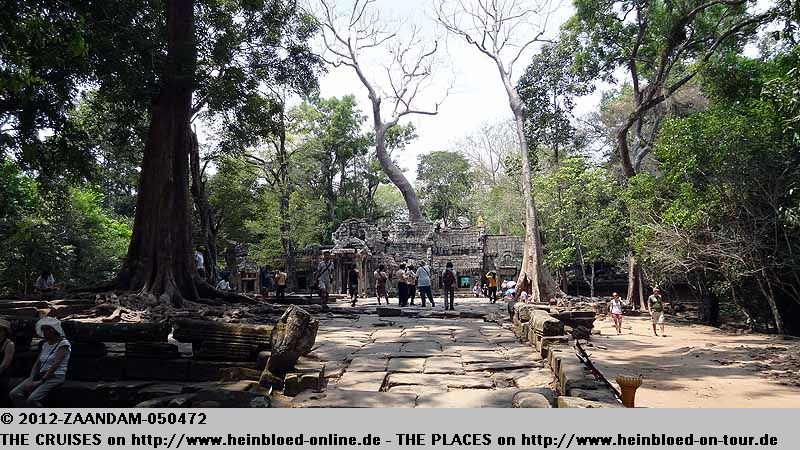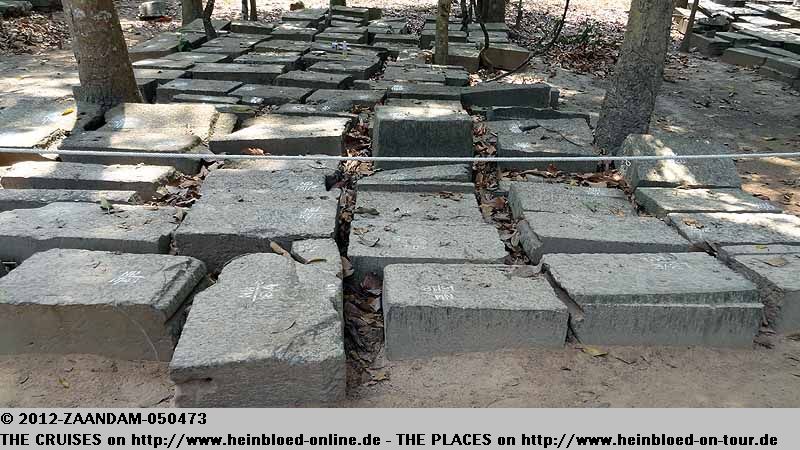 Here the street dealers were very aggressive. They show you the size the need but they exchange in last second to a size they have overstocked.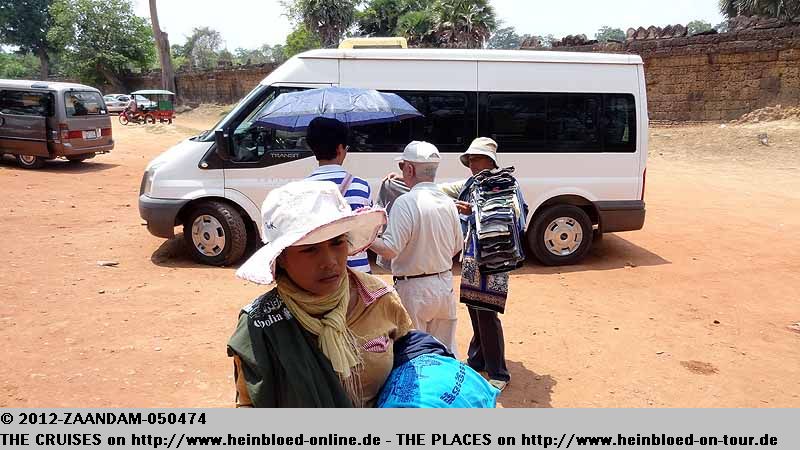 Hier waren die Straßenhändler ziemlich aggressiv. Sie zeigen einem die Größe, die man braucht und tauscht sie im letzten Moment aus, die sie zuviel haben.
Das Shirt sollte eigentlich für meinen Vater sein, aber es passte dann Bruno. Warten wir mal das erste Waschen ab...

This shirt should be for my father but it fit to Bruno. Let us wait the first laundry...