Scroll down for English explanations - alternates with German explanations.

Der Vorteil, dass Xiao Ye uns begleitete: er konnte uns sagen, wo es sich lohnt gucken zu gehen, und was man sich sparen könnte.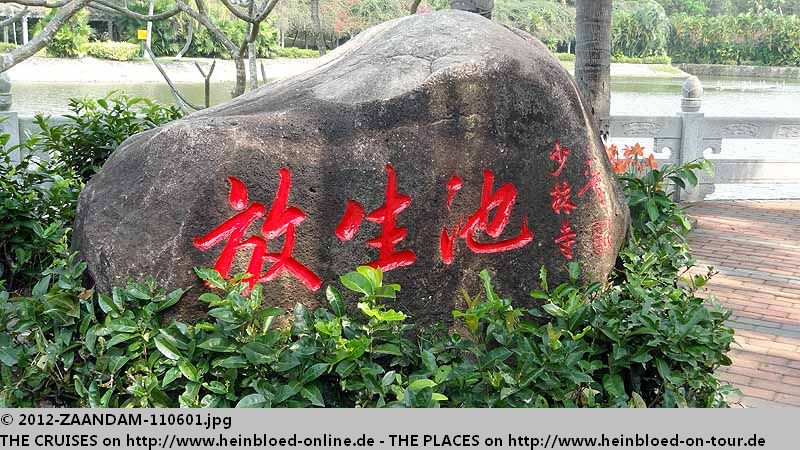 The good thing that Xiao Ye walked with us: he could tell where it was worth to go and see and what to skip.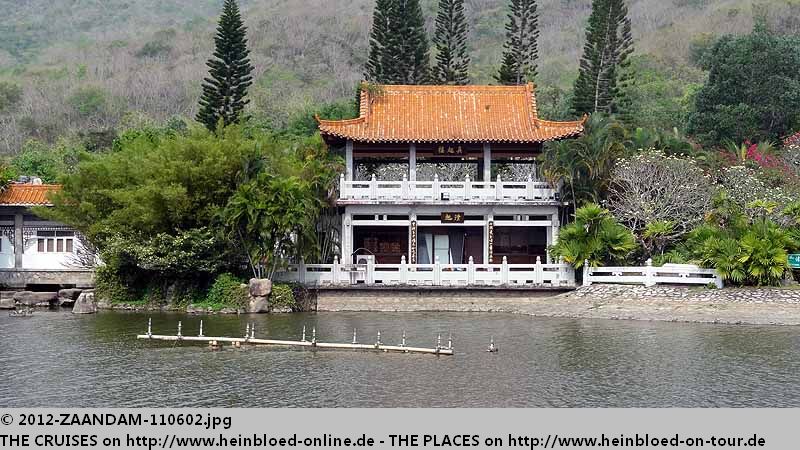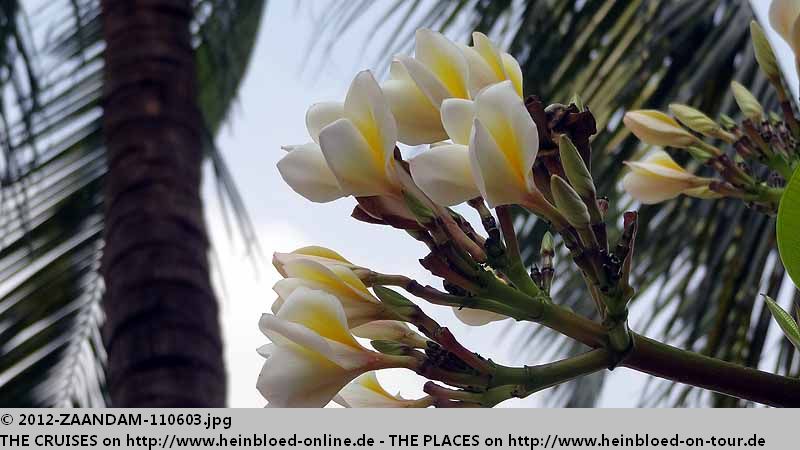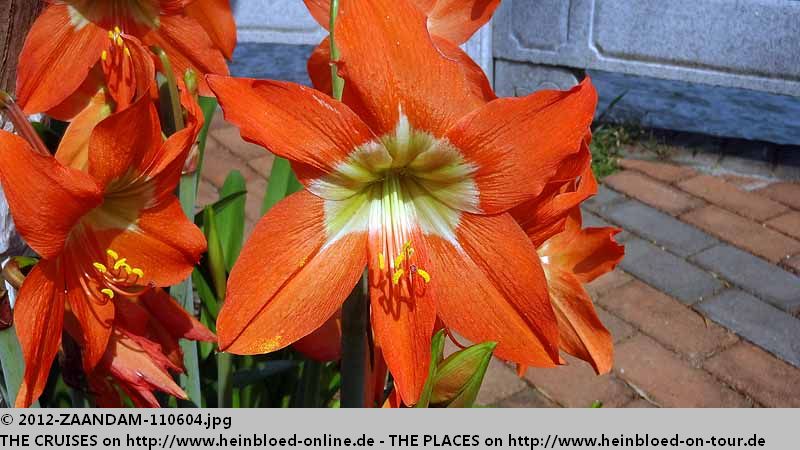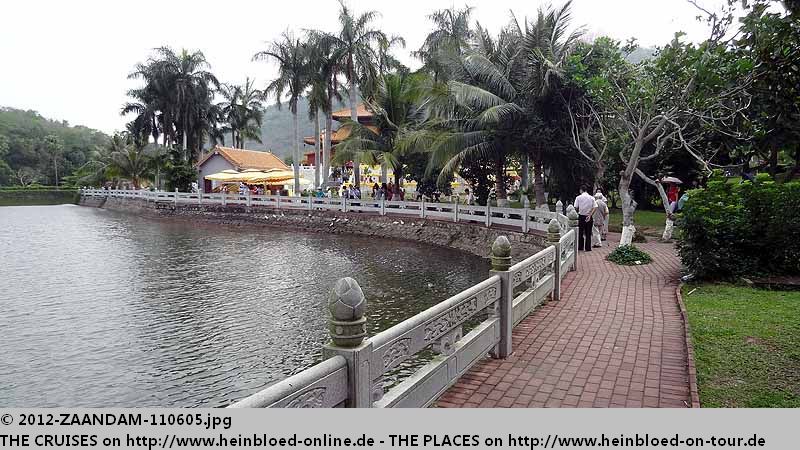 To feed fishes for wealth and prosperity...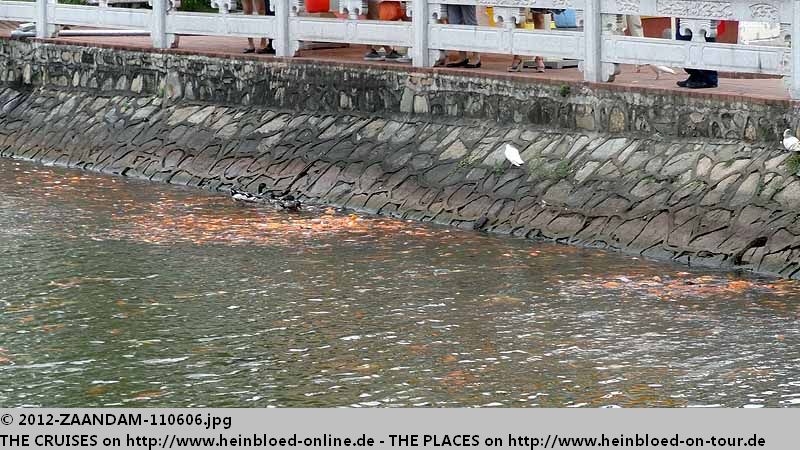 Fische füttern, für Reichtum und Wohlstand...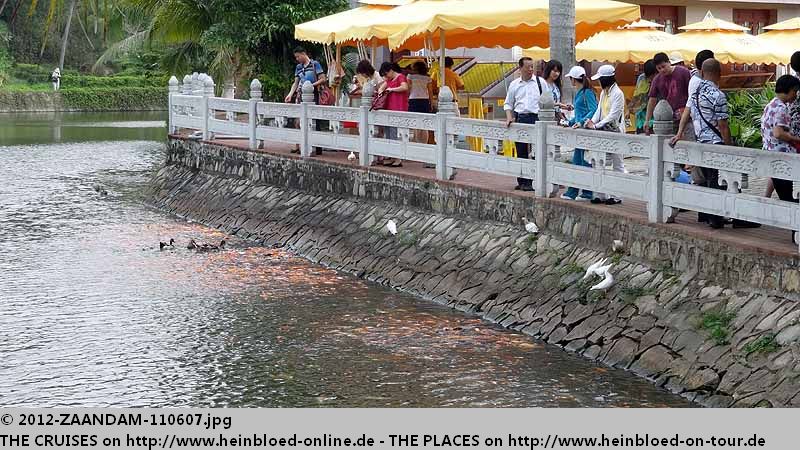 We could also buy our personal turtle or fish to release to freedom...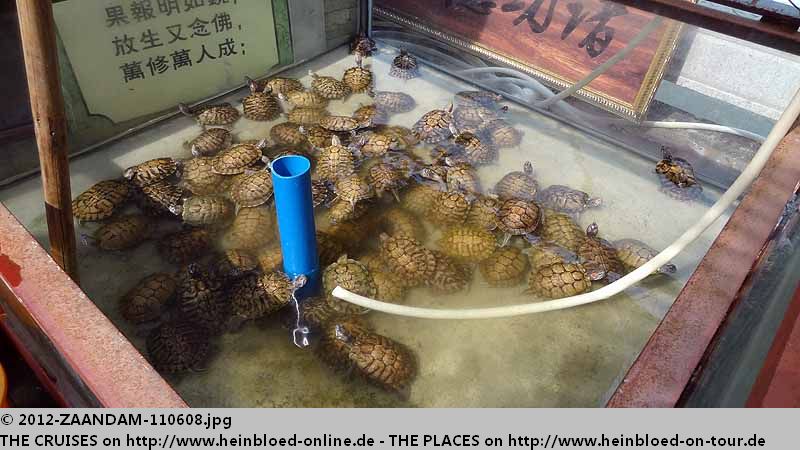 Wir hätten auch unsere persönliche Schildkröte oder Fisch kaufen können, um diesen in die Freiheit zu entlassen...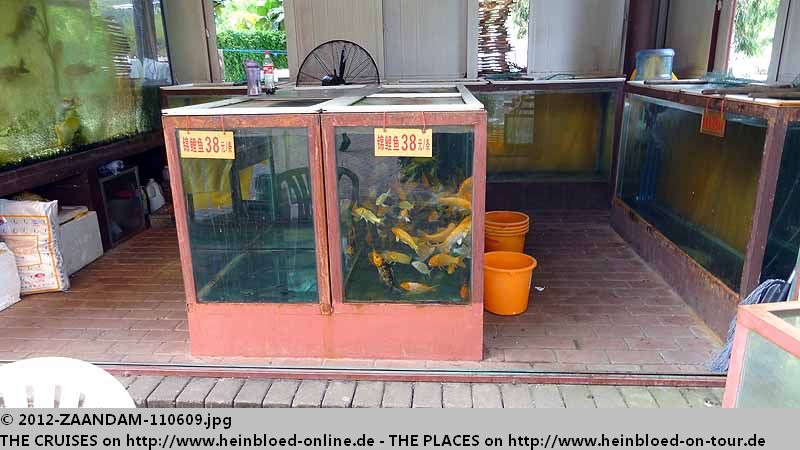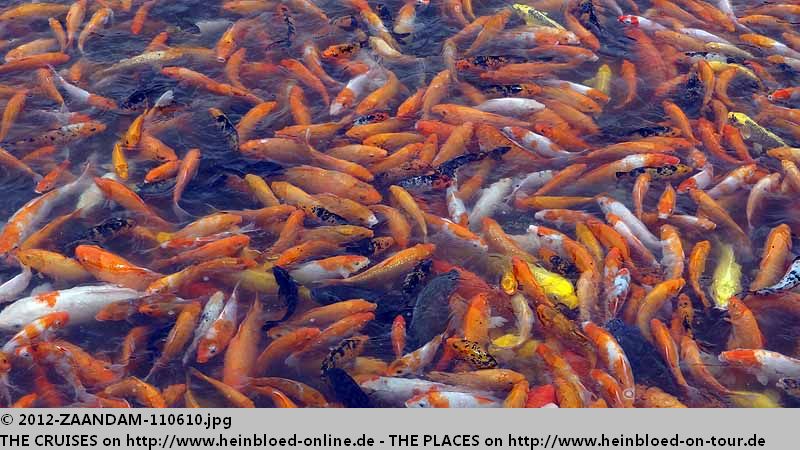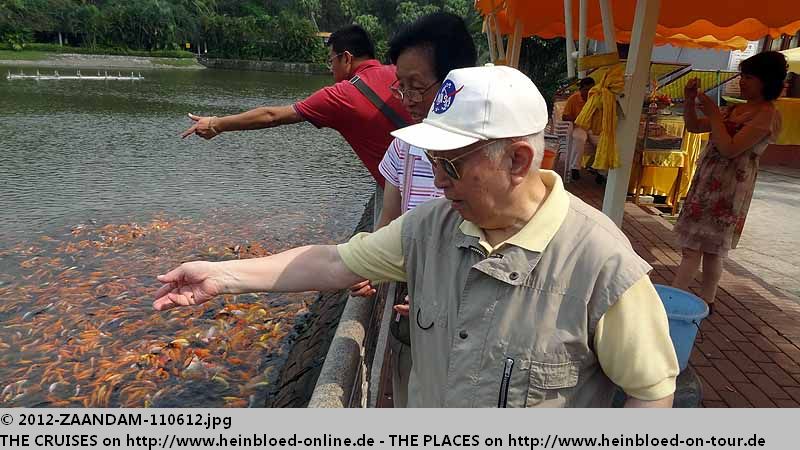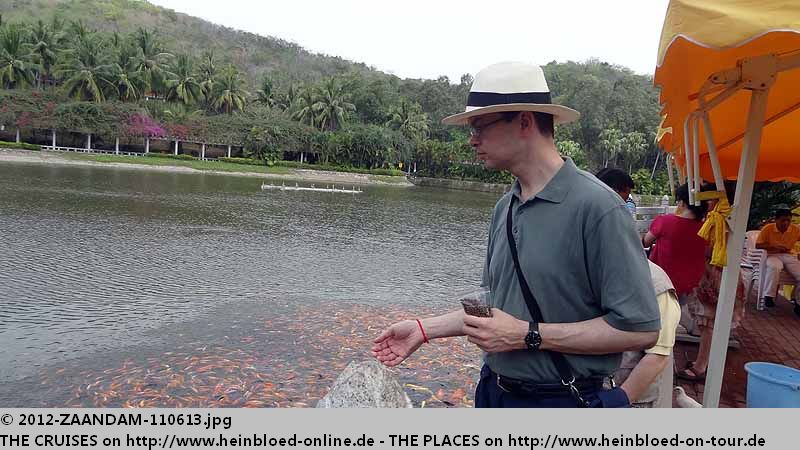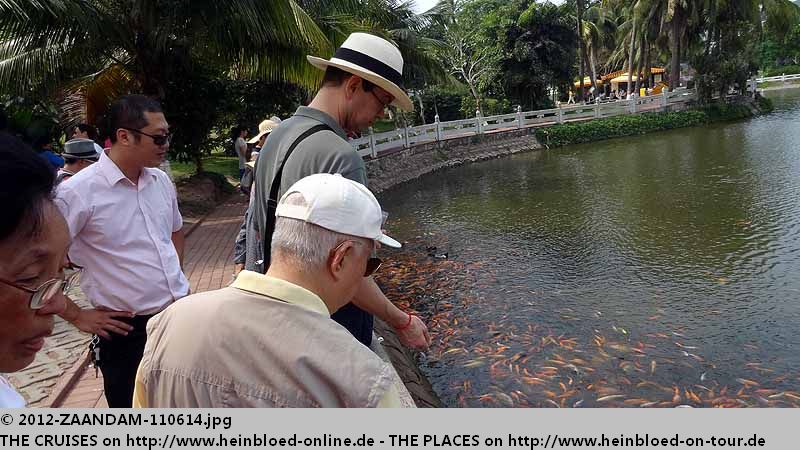 Die nehmen auch Fischfutter...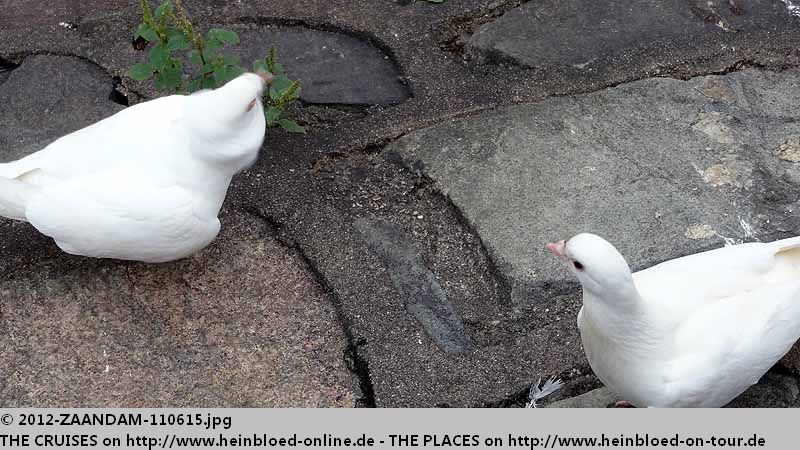 They also accepted feed for fishes...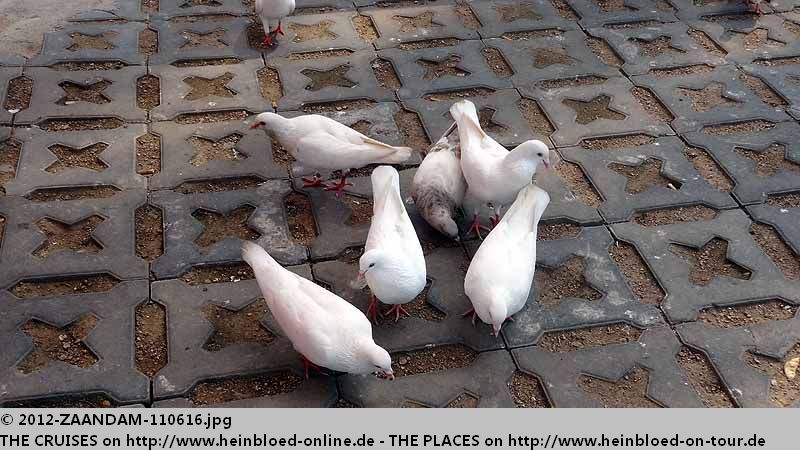 Die Schildkröte konnte einem Leid tun... 1. war sie zu ungelenkig und zu lahm, um sich Futter aus der Luft zu schnappen... und 2. waren so viele Fische um sie herum.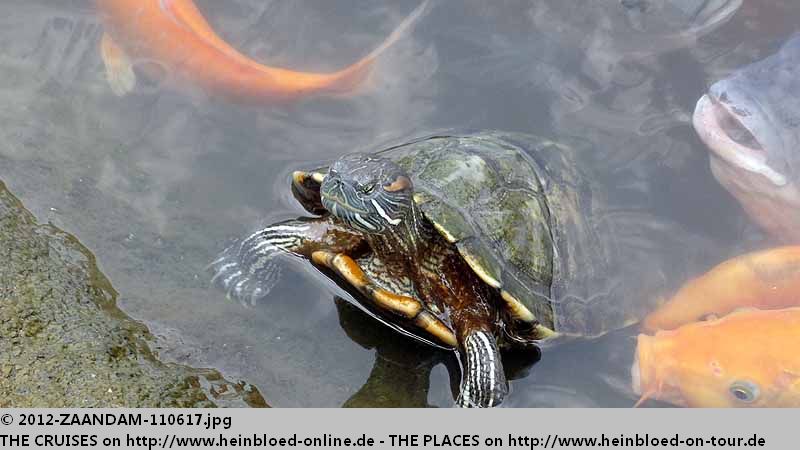 I felt sorry for the turtle... First it was too immobile and too slow to grap food in the air... and second there were so many fishes around.