Scroll down for English explanations - alternates with German explanations.

Zum Mittagessen geht es ins
Pho Xua (Ancient Town)
. Es war neben uns noch eine Schweizer Gruppe dort, aber auch Restaurants, die ein Gruppenangebot haben, müssen nicht schlecht sein.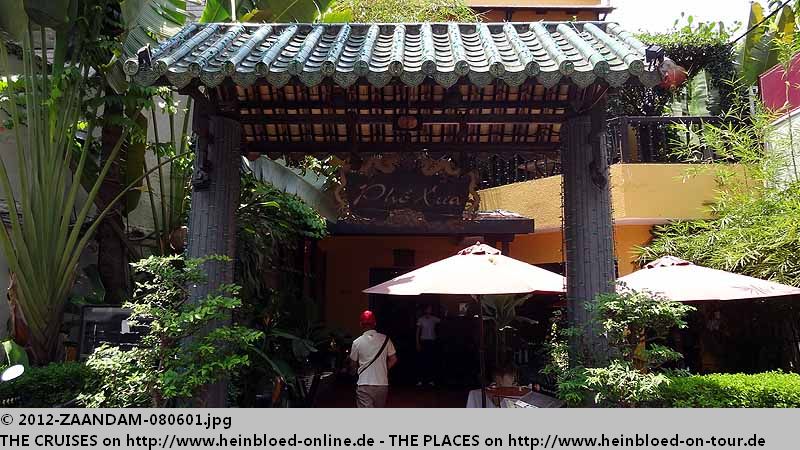 We went for lunch to Pho Xua (Ancient Town). Only another Swiss group was there but also restaurants who had special group offers must not be bad.

But after the experience so far of our tour operator we were curious what we could expect.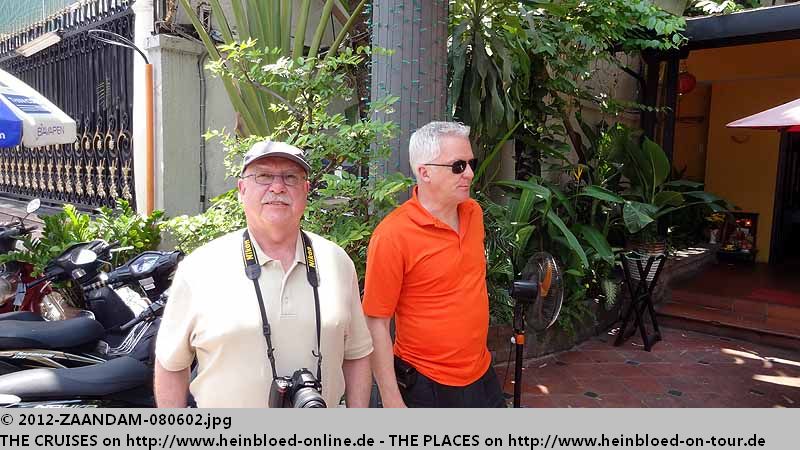 Nach der bisherigen Erfahrung mit der Reiseleitung waren wir gespannt, was uns hier erwartet.
Wir sollten uns aus der Karte nichts auswählen, sondern wir bekamen alles!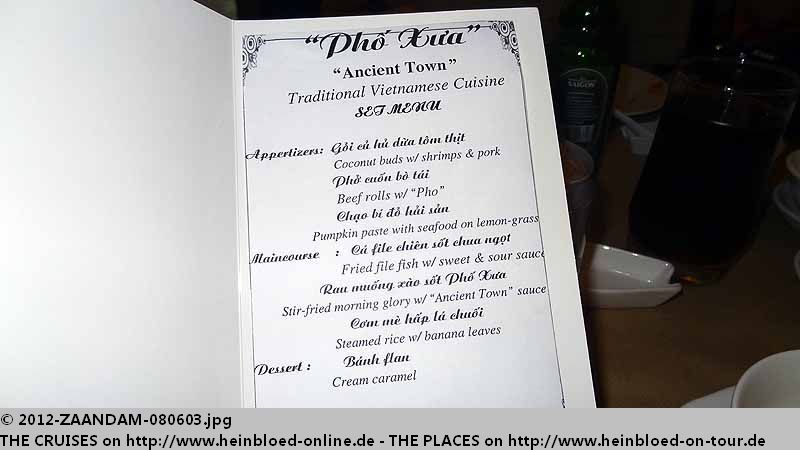 We should not select anything but we got it all.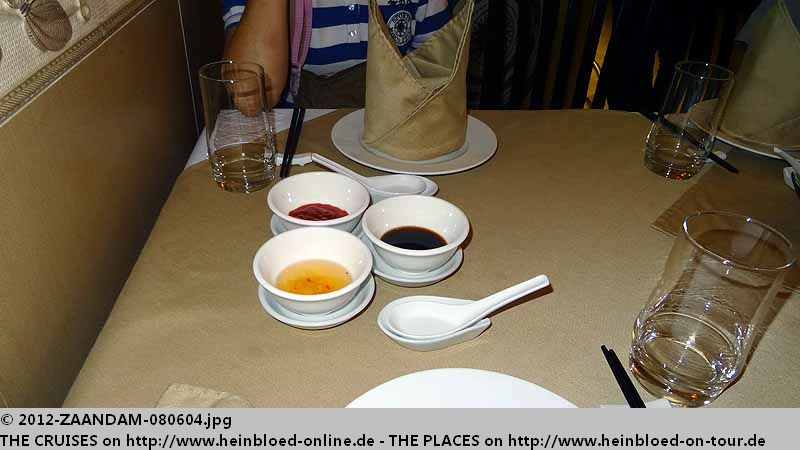 Mich erreichte ein Anruf aus Nha Trang. Dort rief der örtliche Reiseveranstalter an. Ein schweizer Herr, der mir versicherte, dass ich morgen den schönsten Tag meines Lebens erleben würde und dass ich keinesfalls absagen solle. Sie hätten schon alles organisiert und meine Geburtstagstorte wäre auch schon bestellt und bezahlt. Ich wollte mal den Rest des Tages abwarten, bevor ich Kapitän Smits überrede, alle vietnamesische Häfen zu umfahren...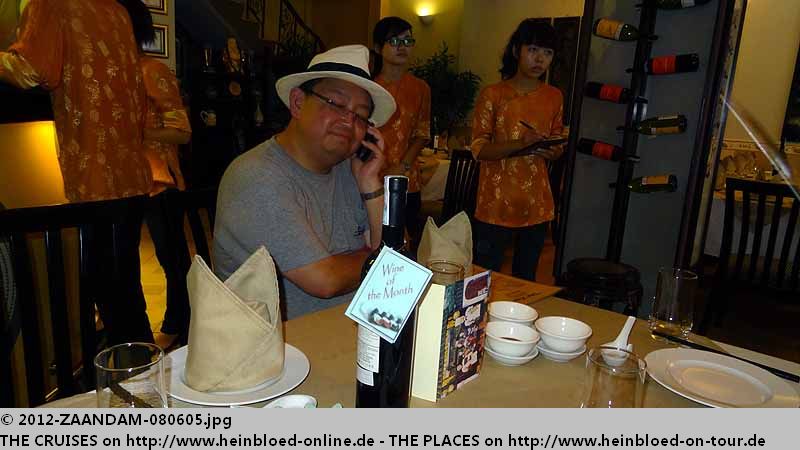 I got a call from Nha Trang. The local tour operator called. A Swiss gentleman promised that I should experience the most wonderful day of my life and I should not cancel the tour. They arranged everything and my birthday cake was ordered and paid. I only wanted what should happen for the rest of the day before I try to convince Captain Smits to skip all Vietnamese ports.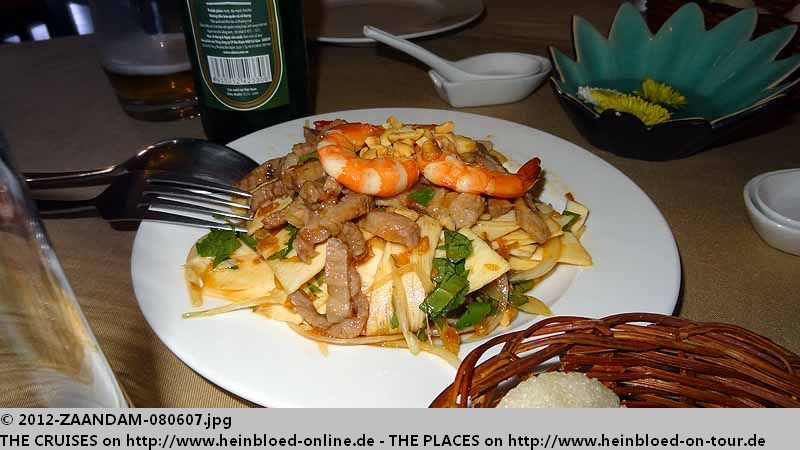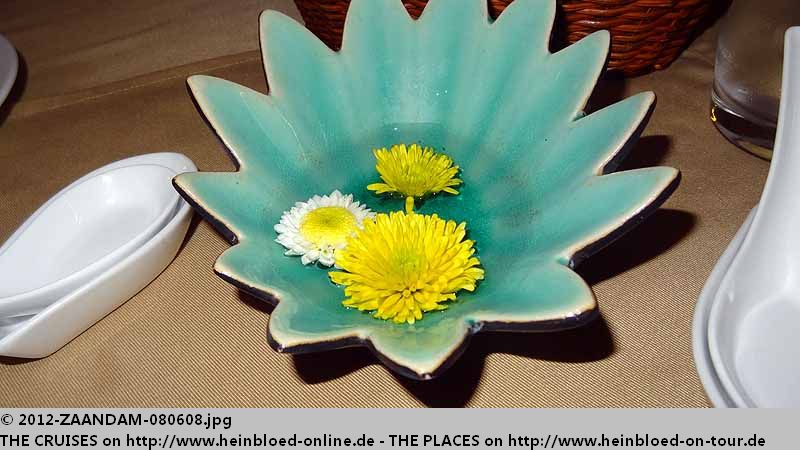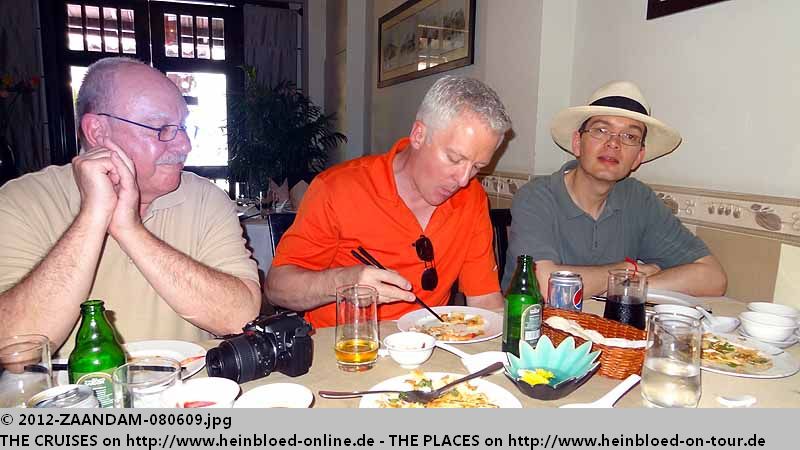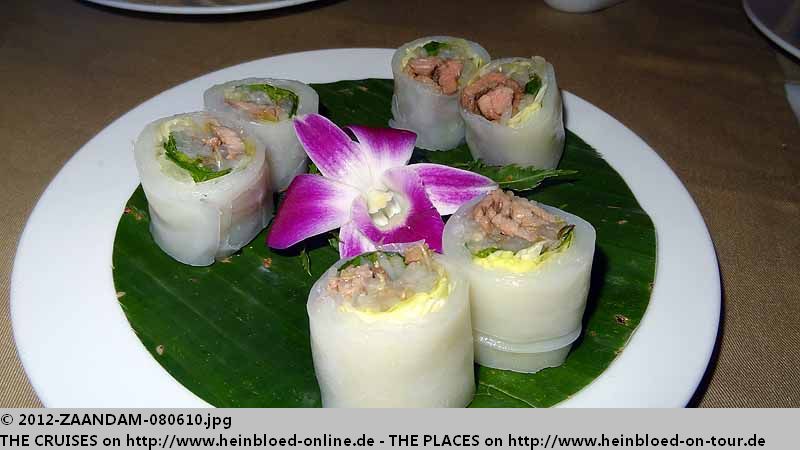 BJ war es nicht scharf genug und zog sich die Bewunderung der Restaurantangestellten zu, weil es ihm nicht scharf genug war.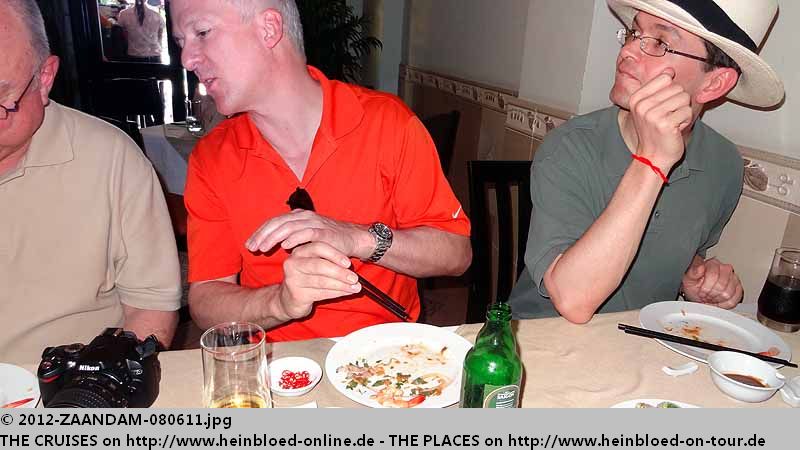 It was not hot enough for BJ so the restaurant-staff was really impressed when he asked for something hotter.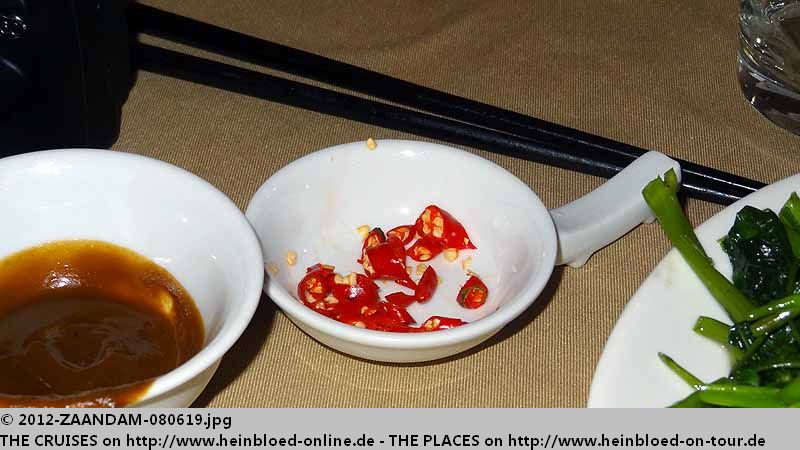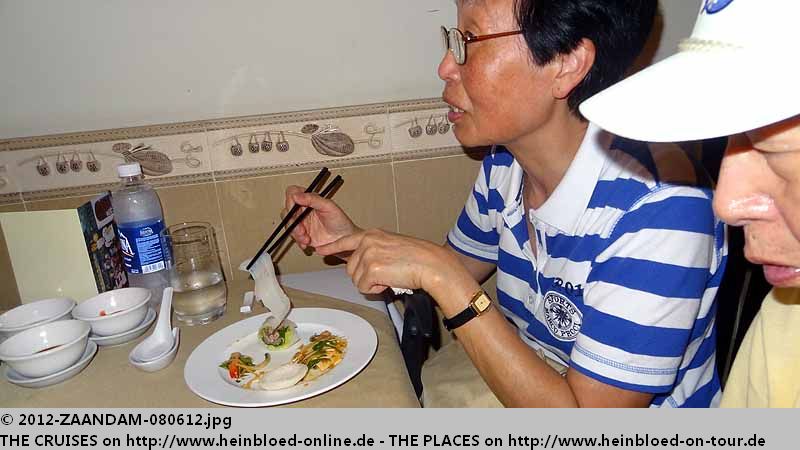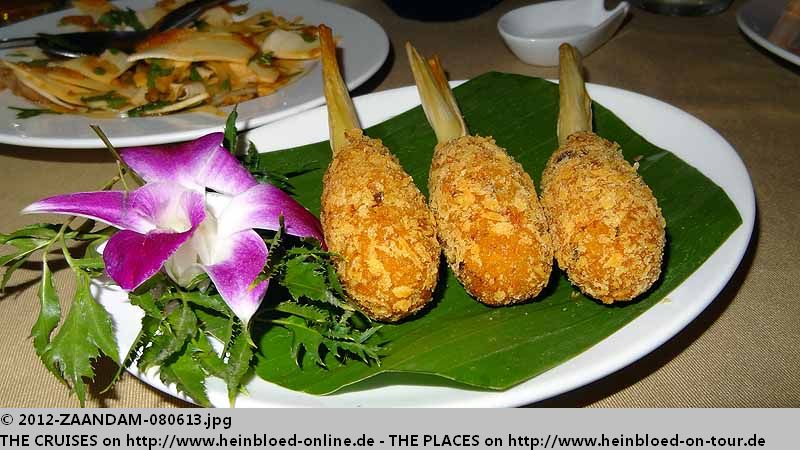 Alles war richtig lecker. Mit der Restaurantauswahl hat auf jeden die Reiseleitung nichts falsch gemacht. Wenn ich wieder mal in Saigon wäre, dann würde ich auch individuell hierher kommen.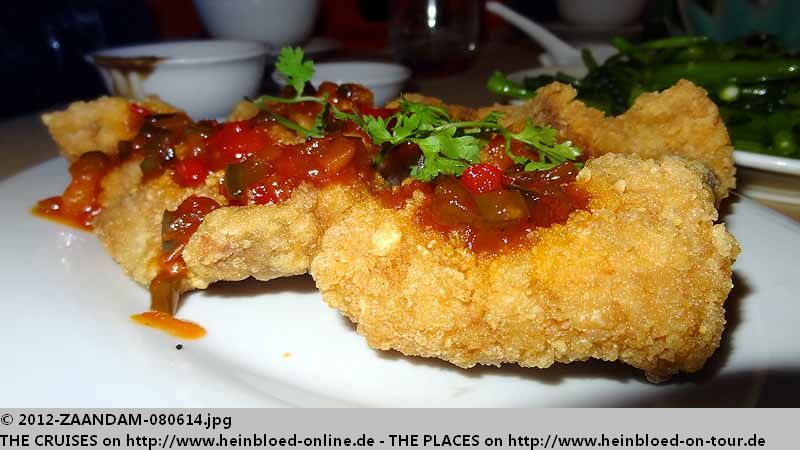 Everything was really tasty. Nothing was made wrong with the choice of the restaurant. Subject I would be one day back again in Saigon I would come back to this place again independently.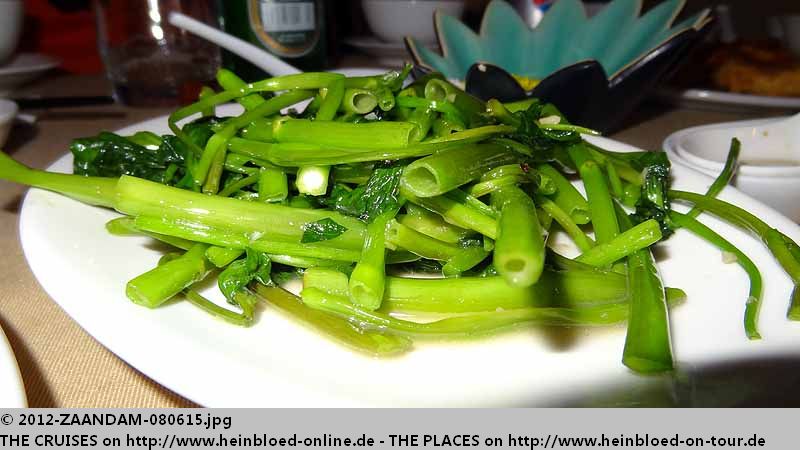 Das ist unser Reis, der so schön verpackt war.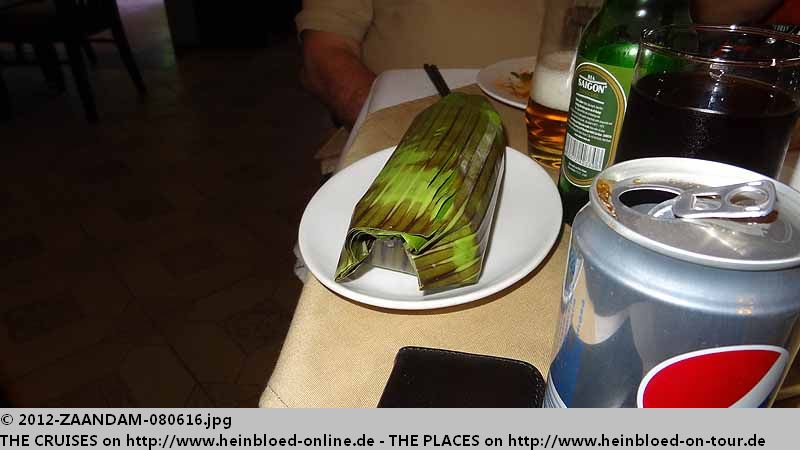 That was our rice which was nicely wrapped.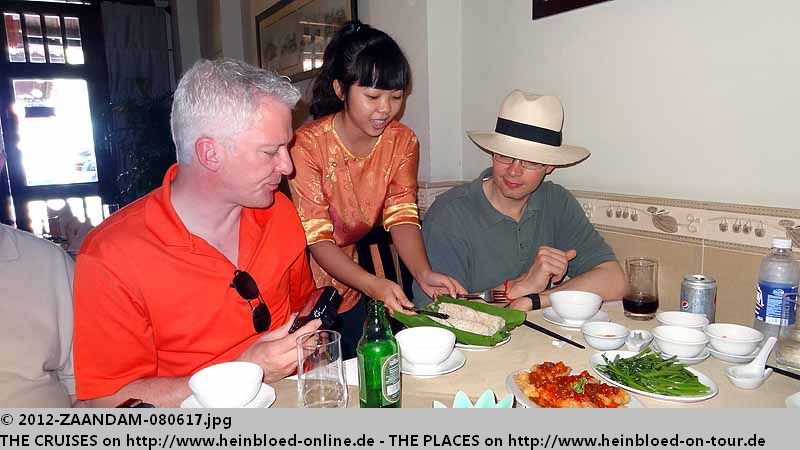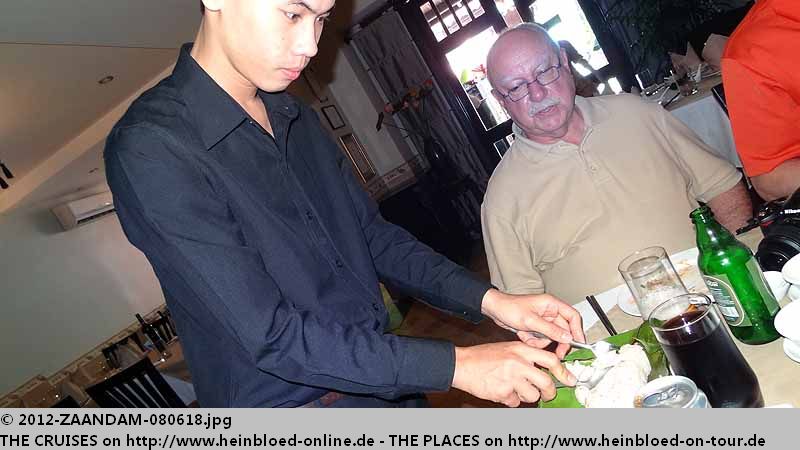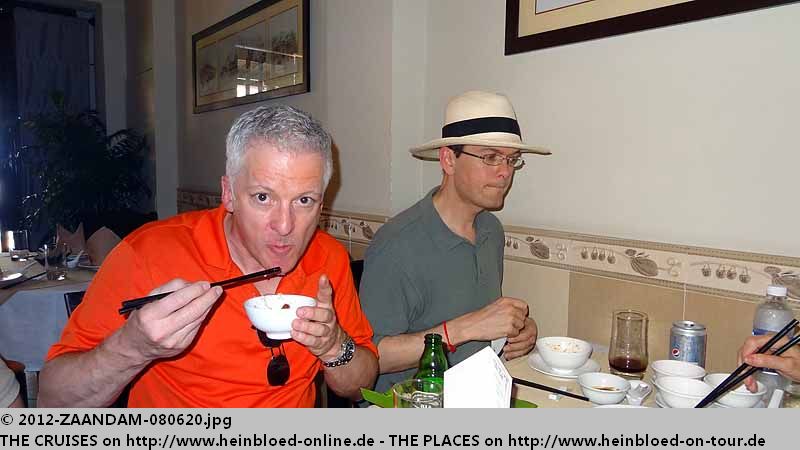 Wie hieß es bei den Golden Girls? Wir leben, wir streiten, wir essen, wir lachen! Nach dem leckeren Essen sah die Welt schon wieder ein wenig besser aus.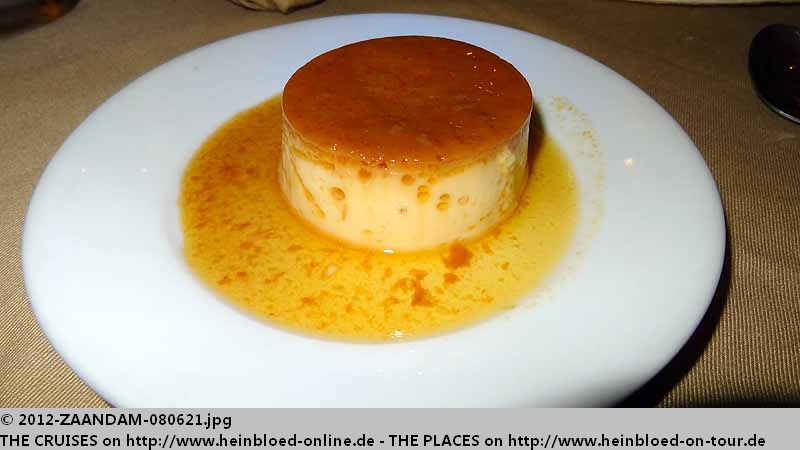 What did they always say with the Golden Girls? We live, we fight, we eat, we laugh! After the nice lunch the world looked a little better than before.