Scroll down for English explanations - alternates with German explanations.

Unser Führer brachte uns noch zum
ersten Museum der traditionellen vietnamesischen Medizin (FITO-Museum)
, weil es auch schon auf dem Wege zurück und weil es in einem Viertel mit wenig Verkehrsaufkommen läge. Dazwischen ging es wieder quer durch Ost-Berlin...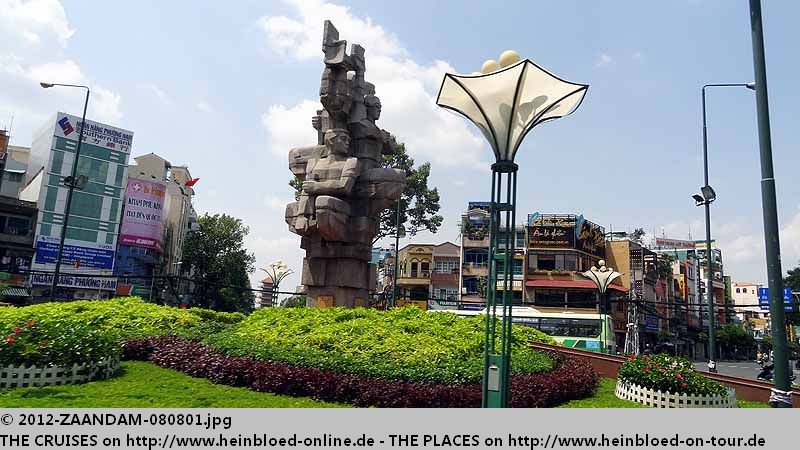 Our tour-guide took us to the first Museum of Traditional Vietnamese Medicine (FITO), because it was on the way back and in a neighbourhood with less traffic. On the way we passed again East-Berlin.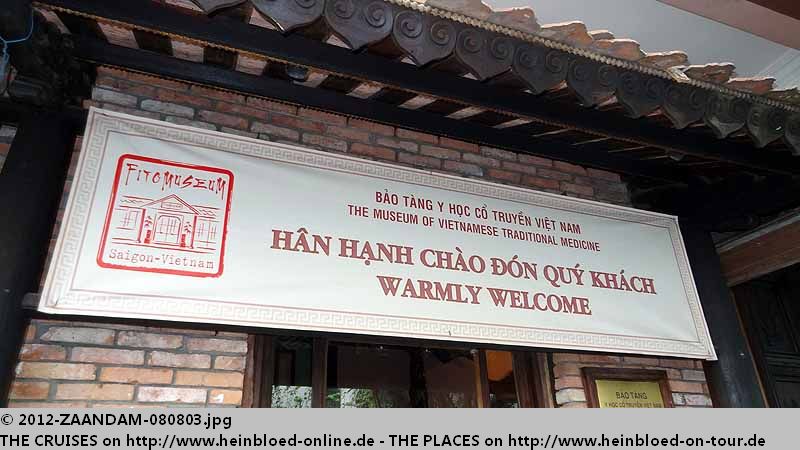 Let's keep it quickly: Shop...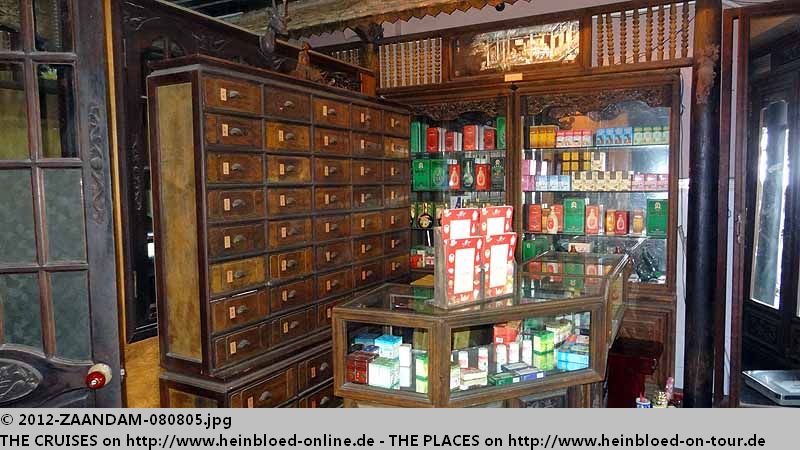 Machen wir es kurz: Shop...
Und dann war es nach der Videopräsentation klar: das war ein Museum, das von einem Pharma-Unternehmen eingerichtet wurde, das auch vietnamesiche Medizin verkauft. Das erklärt auch warum es keine überregionale Bedeutung hat, und daher in meinem Fremdenführer nicht zu finden war.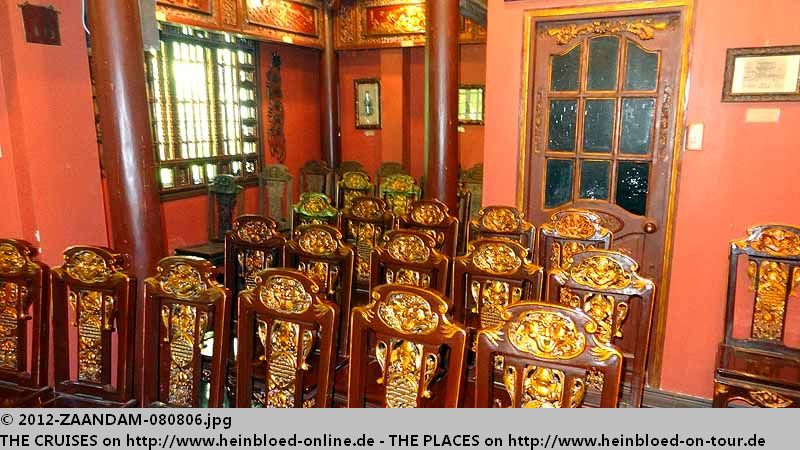 And after the video presentation it was clear: this was a museum which was founded by a medical company which sells Vietnamese medicine. That was also the reason why it had no supraregional importance and was not mentioned in my guide-book.

I was jealous as BJ had my fan...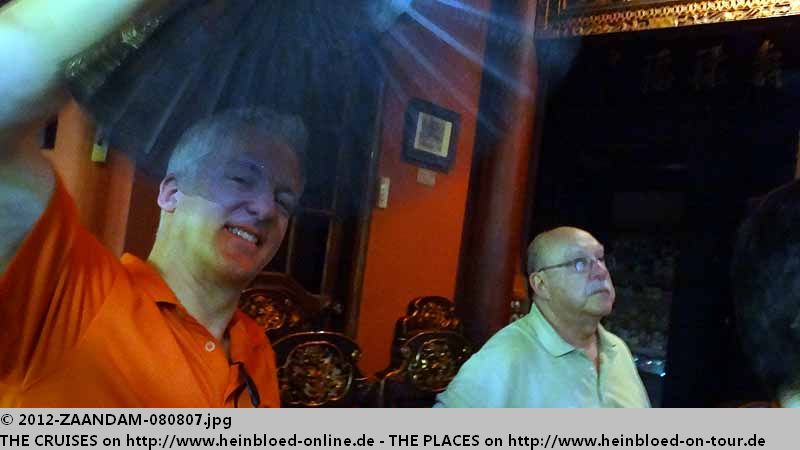 Ich beneide BJ, der meinen Fächer mithat...
Hier lernen wir auch, dass bis zur französischen Kolonialisierung, die chinesische Schrift in Vietnam benutzt wurden.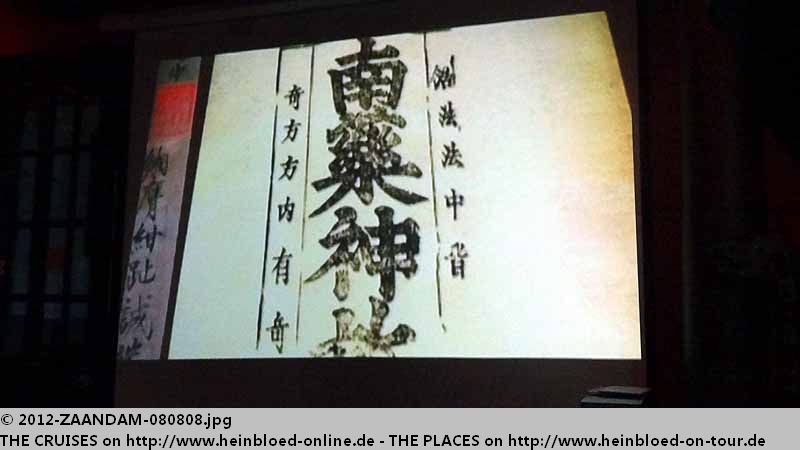 Here we also learned that until the French colonialism the Chinese script was used in Vietnam.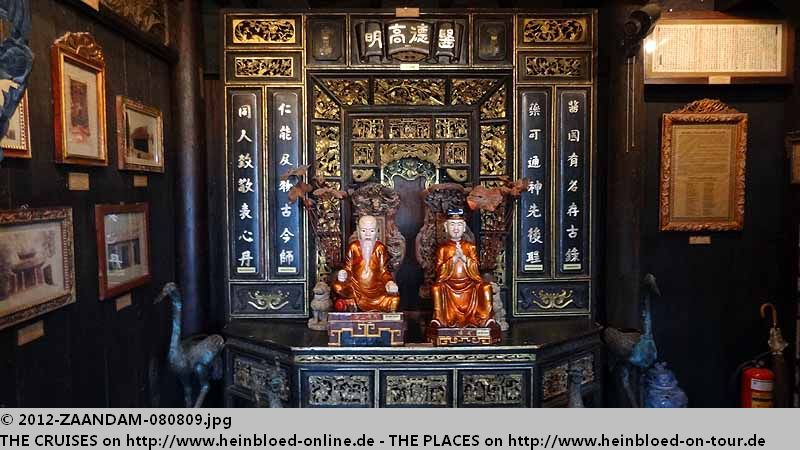 Über den Dächern Saigons.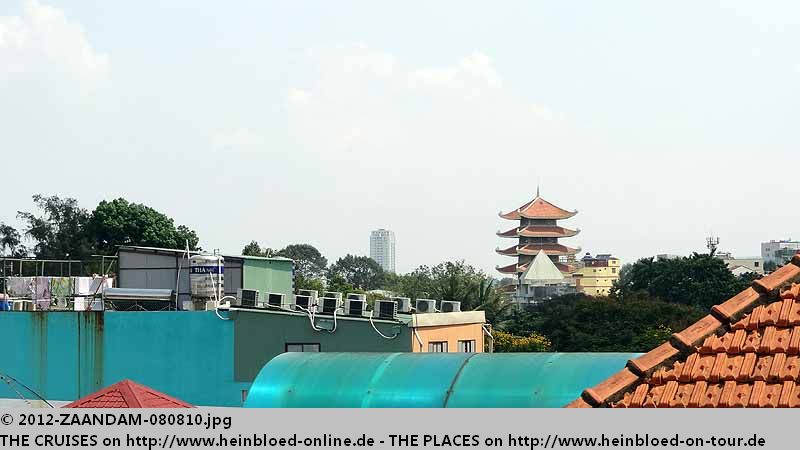 Above the roofs of Saigon.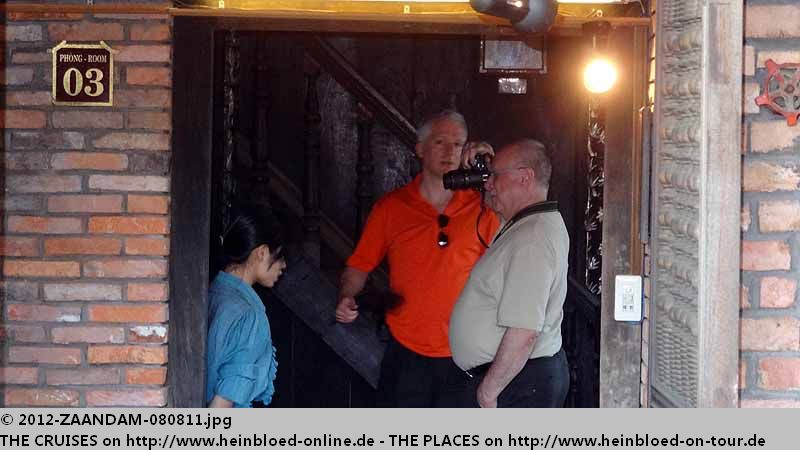 Ein Deckenventilator: ich freue mich über die Luft...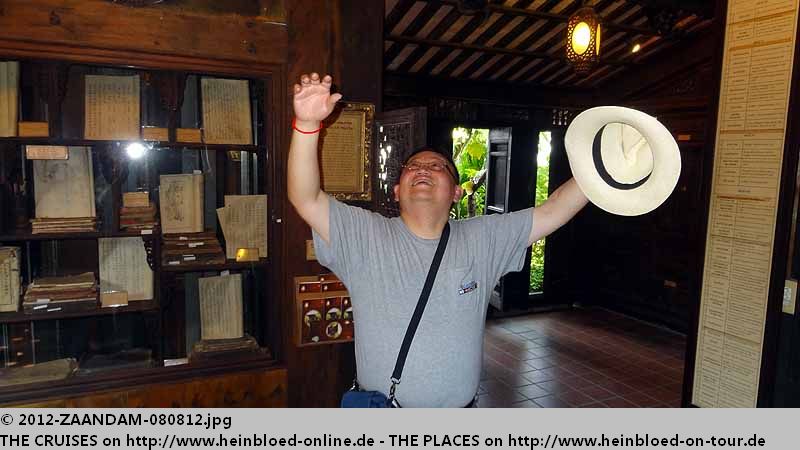 A ceiling fan: I was happy for any kind of air...

I quit and went down to buy something to drink for me. So I met a wholesaler who wanted to sell 24 cans of Coke only. But then I found a street dealer who sold a can of Coke for 1 USD. So the following pictures were taken by Bruno. In the meantime I saw the shop but the the most interesting things like Ginseng was only for exportation.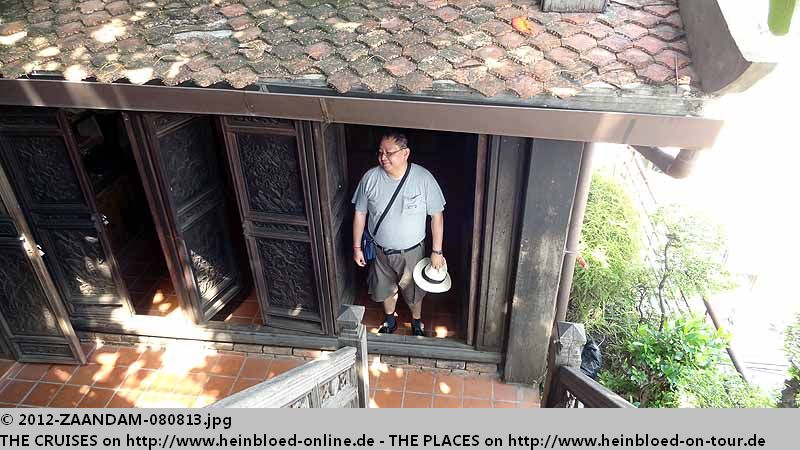 Ich hatte danach genug und bin schon mal nach unten gegangen, um mir etwas zu trinken zu kaufen. Dabei bin ich an einen Getränkegroßhändler geraten, der mir bloß 24 Dosen Cola verkaufen wollte. Aber dann habe ich eine Händlerin gefunden, die mir für 1 USD eine Cola verkauft hat. Deswegen die nachfolgenden Aufnahmen hat alle Bruno gemacht. Zwischendurch war ich mal in dem Laden, aber die interessanten Sachen, wie Ginseng sind nur für den Export bestimmt.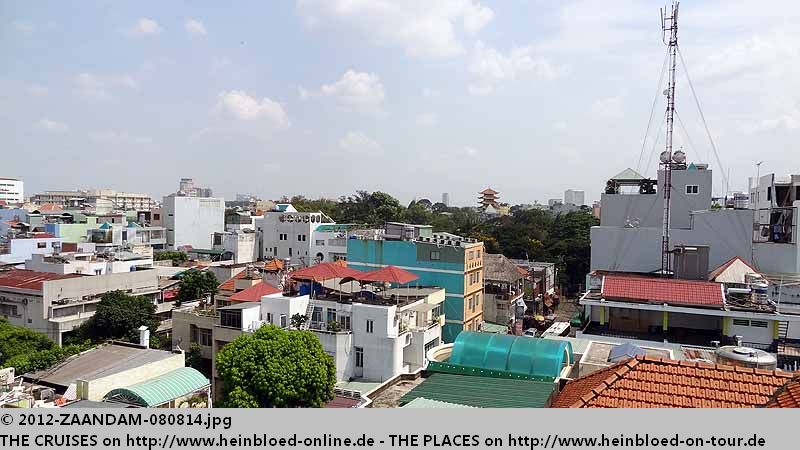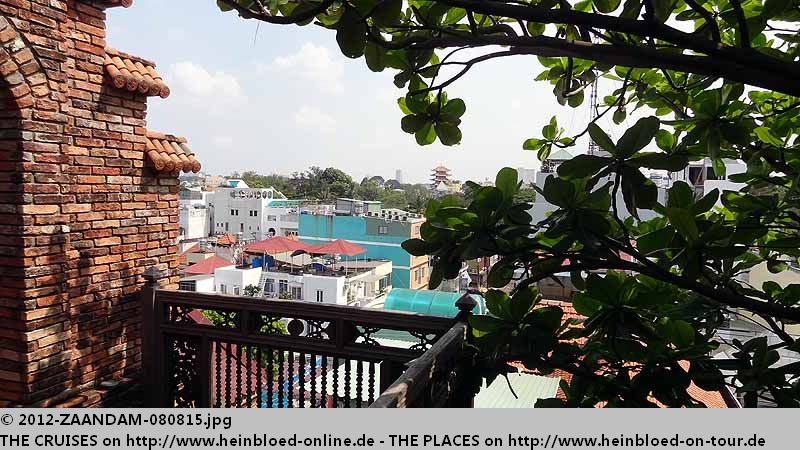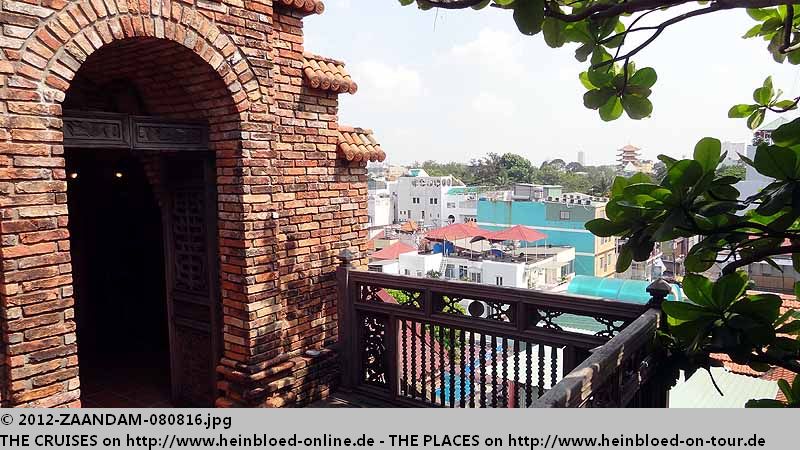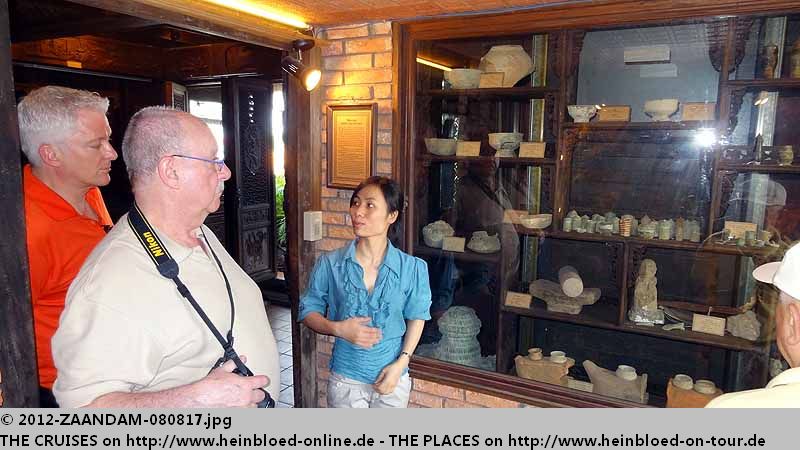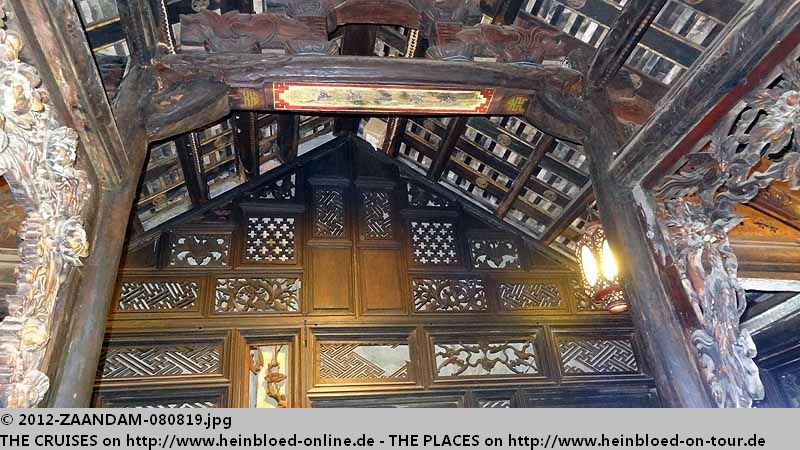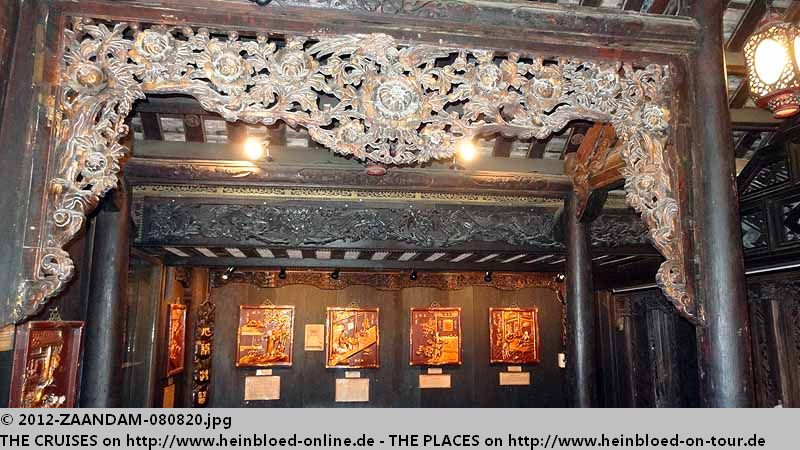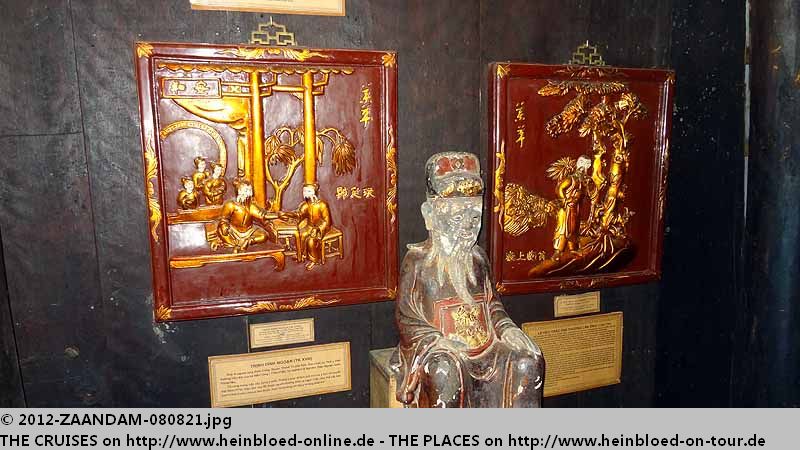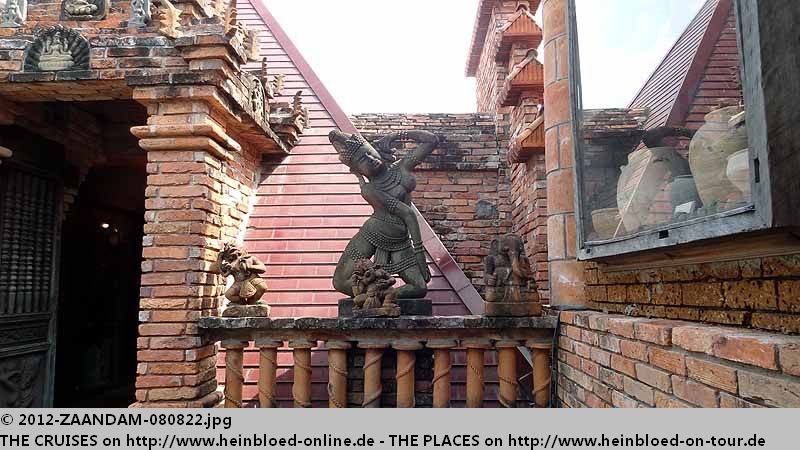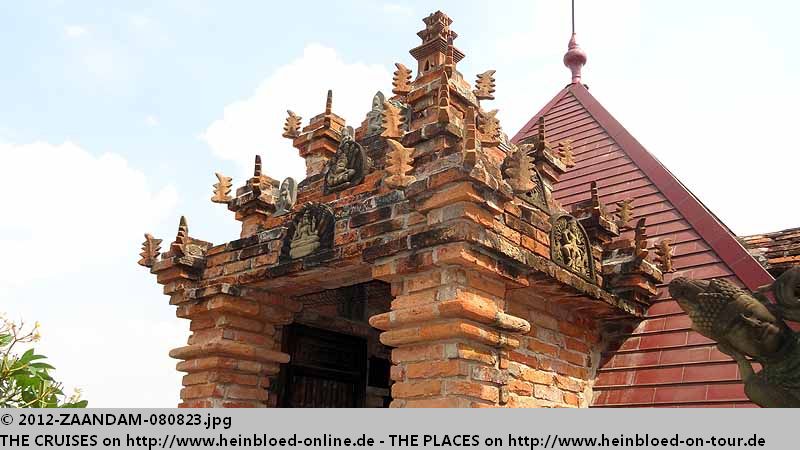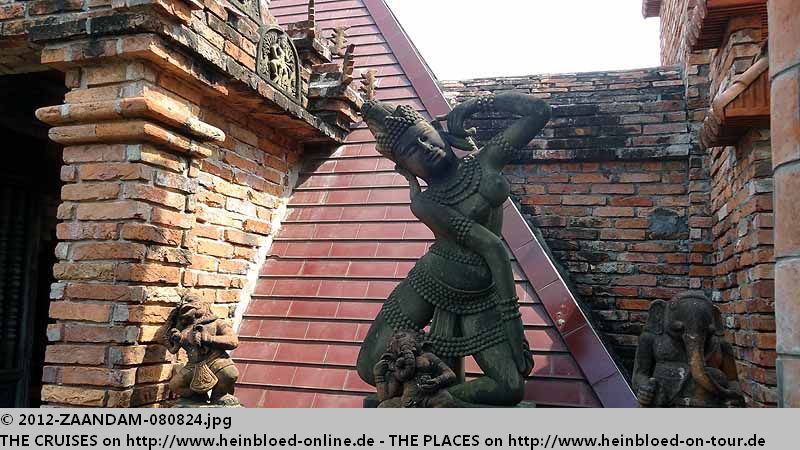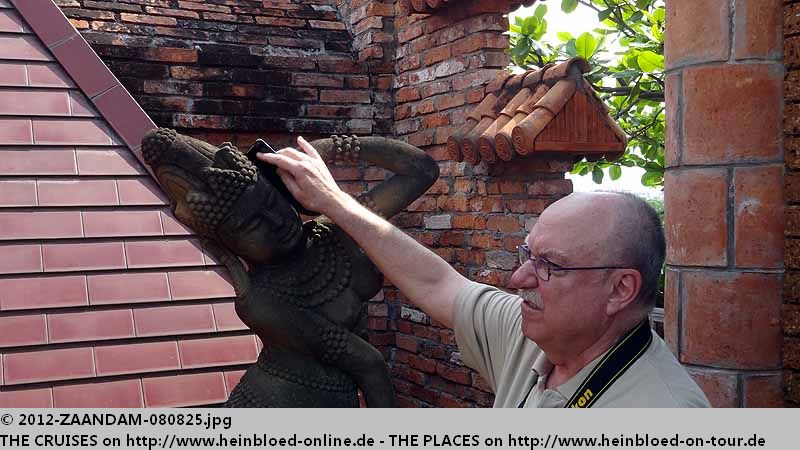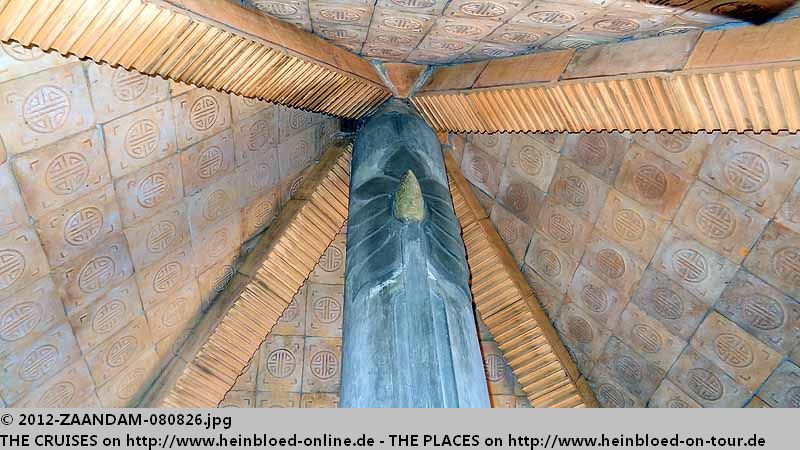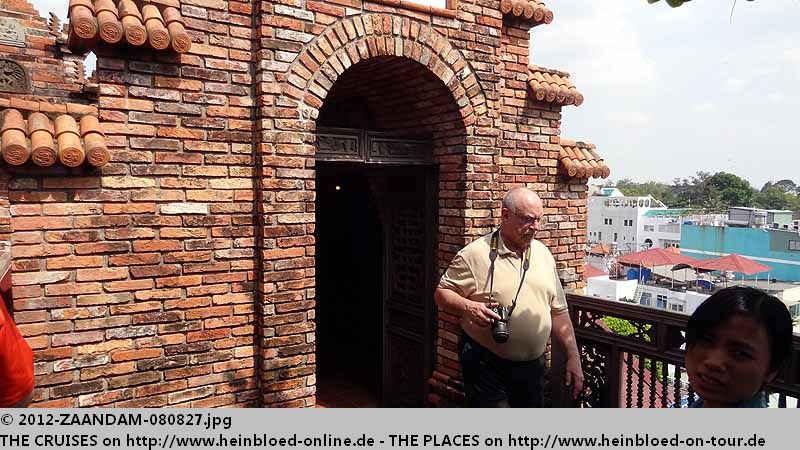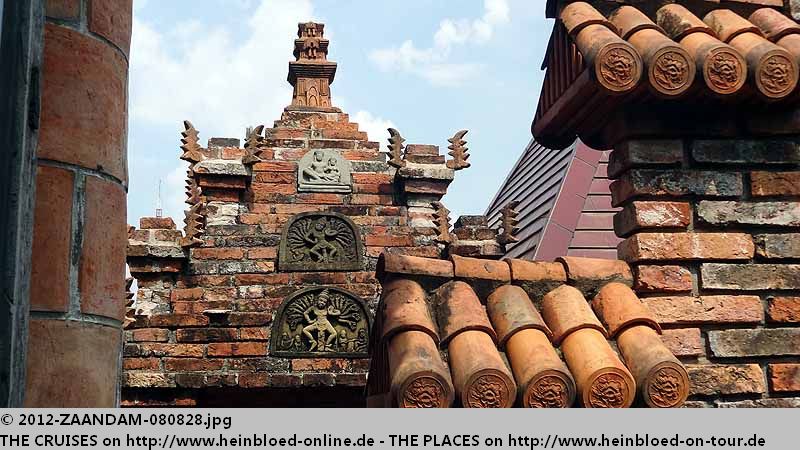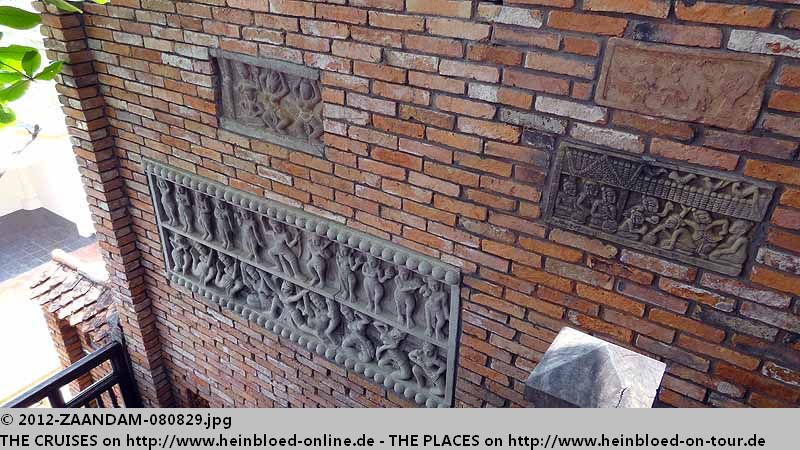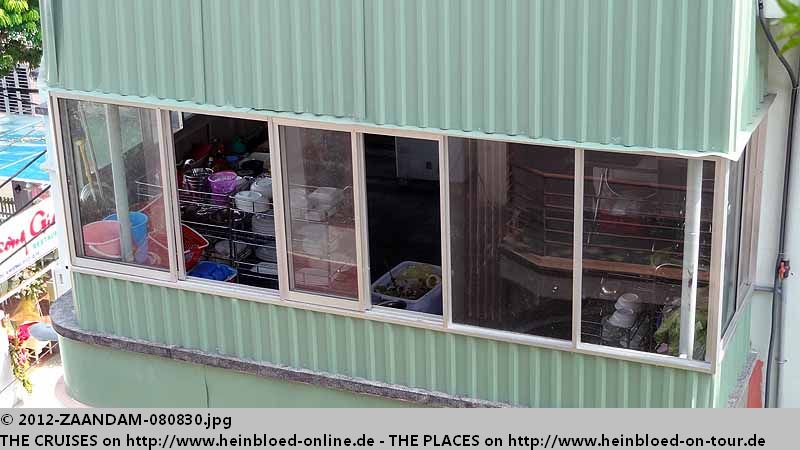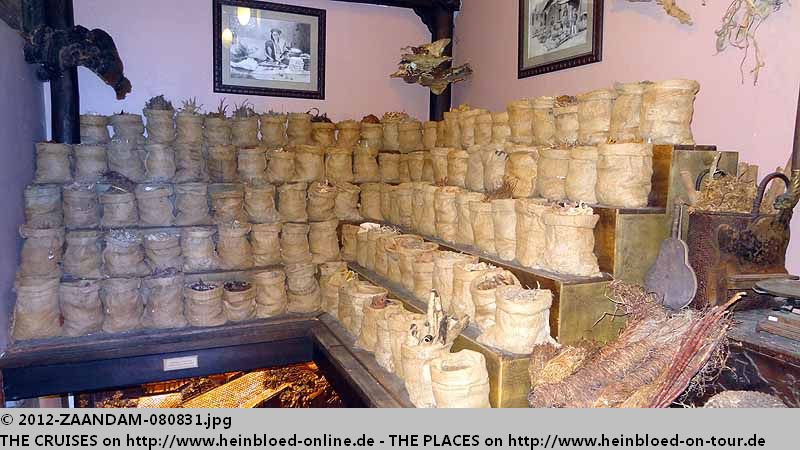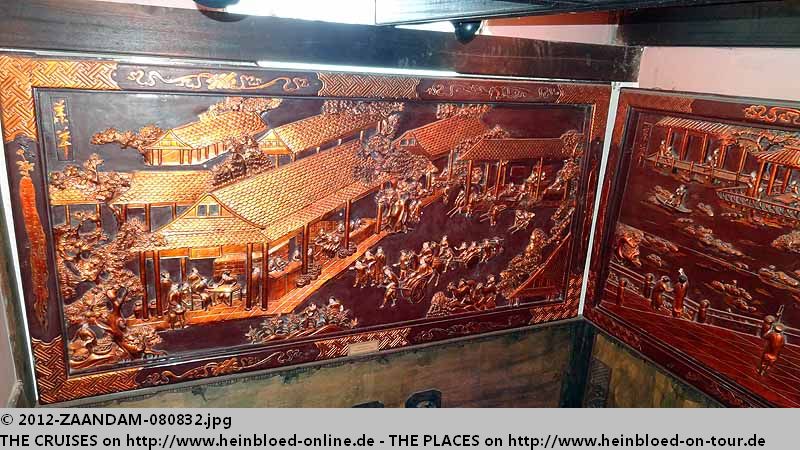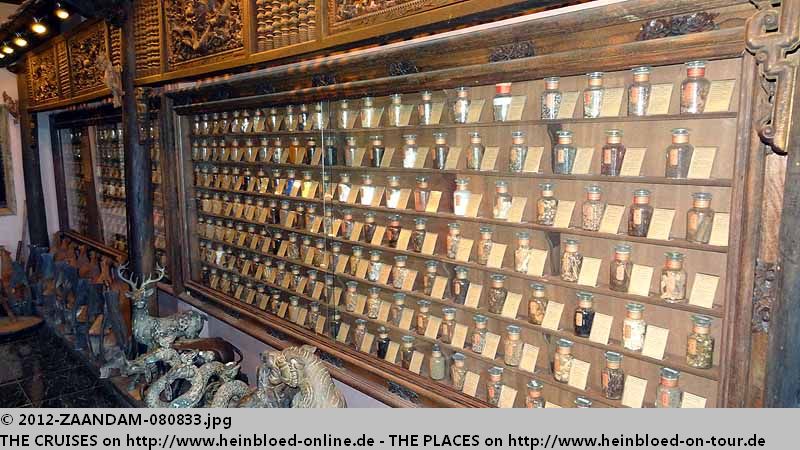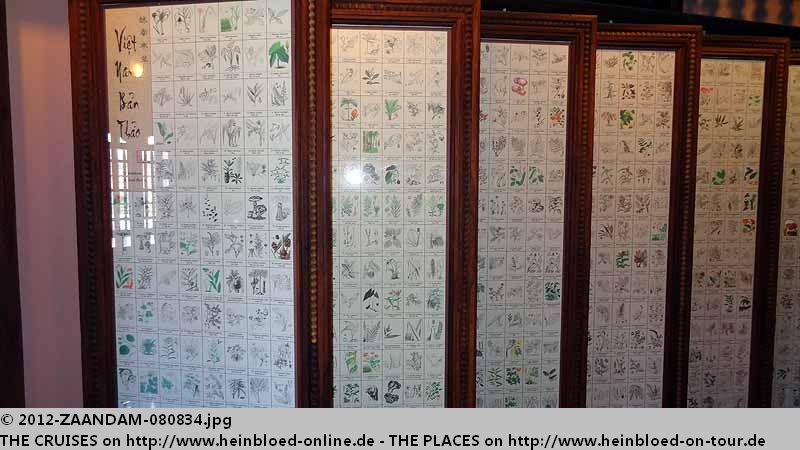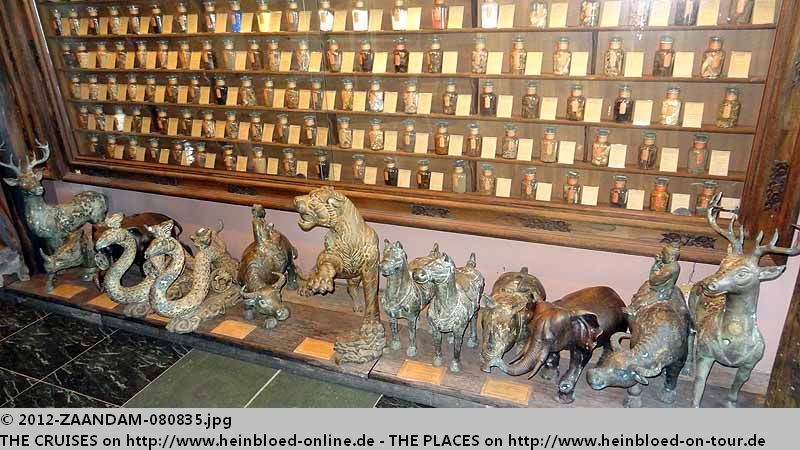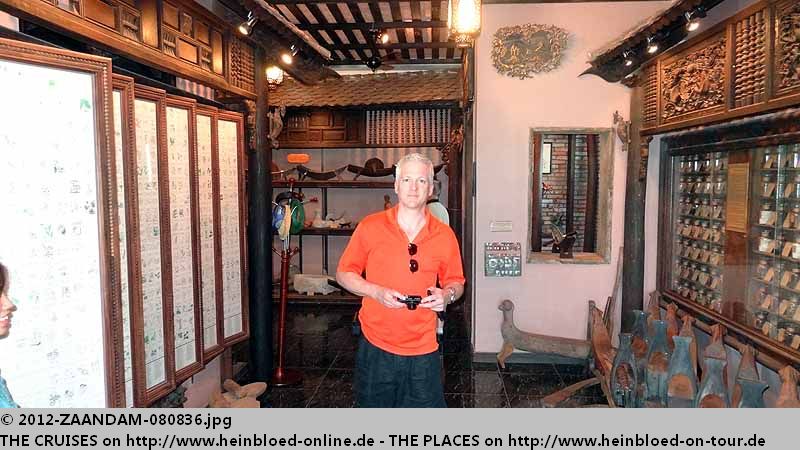 Around 14.15 hrs I started to push that we should leave. During the journey our tour-guide said that we saw everything as booked and it was not so terrible. We booked a bilingual tour-guide in English and Chinese. Anyhow: since then I knew that my Chinese was not so bad as I always thought. When we arrived at the ship he was quite meekly. I refused to pay the balance and decided to discuss the next day when the management of the agent would resume their work. They said that their loss was higher because they paid the boat and the vehicle... When we arrived we paid the mini-bus and were surprised how quickly the driver went. Unfortunately we learned on board why he went so speedy: My iPhone was taken out of the leather case. But it was my fault: because I did not get any Vietnamese phone signal I did not like to carry it all the time with me and put it into the bag we left in the car. There the driver must search for valuables and took out the iPhone out of the case. Or the vehicle was open and unattended but that would be also a serious breach of trust. It was more angry that the Princess-leather wallet started to disperse. The quality of the one from Celebrity was much better...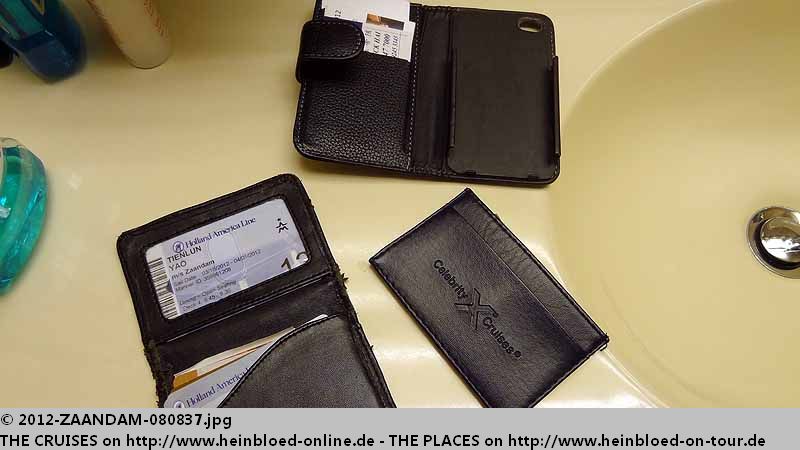 Um 14.15 Uhr drängele ich doch, dass wir endlich aufbrechen. Während der Fahrt meint unser Fremdenführer, dass wir doch alles gesehen hätten und es alles doch gar nicht so schlimm war. Wir hatten ja einen Englisch-Chinesischen Fremdenführer gebucht. Nun, dass mein Chinesisch noch so gut war, war mir selber bis dato nicht bewusst. Auf jeden Fall war er bei Ankunft am Schiff sehr kleinlaut. Die Restzahlung wurde nicht geleistet, sondern wir haben beschlossen, das morgen zu regeln, wenn die Geschäftsführung des Agenten wieder die Arbeit aufgenommen hat. Sie sind der Meinung, dass sie den höheren Schaden hatten, weil ja Fahrzeug und Boot bereitgestellt wurden... Als wir ankommen bezahlen wir den Minibus und sind verwundert, dass der Fahrer so schnell verschwunden ist. Leider bekommen wir erst an Bord heraus, warum er so schnell weg war: Mein iPhone wurde aus dem Lederetui herausgenommen. Ich bin es selbst Schuld: weil es kein vietnamesisches Telefonsignal gab, mochte ich es nicht mit mir mitführen und habe es im Wagen in der Tasche gelassen. Dort hat wohl der Fahrer in Ruhe meine Tasche untersucht und das iPhone aus dem Lederetui herausgenommen. Oder das Fahrzeug war offen und unbewacht, aber auch das wäre ein ziemlicher Vertrauensbruch. Ärgerlicher war jedoch, dass das Princess-Lederetui sich auflöst. Das von Celebrity ist doch besser...
Ach so: falls mal jemand mal nach Phu My fährt: es war ein Fahrzeug von
Saigon Air
. Sie sind leider sehr unkooperativ und reagieren überhaupt nicht auf Anfragen. Und falls man doch auf ein Fahrzeug von ihnen angewiesen ist: Bei 53S 3998 ein wenig aufpassen und lieber alle Wertsachen mitnehmen.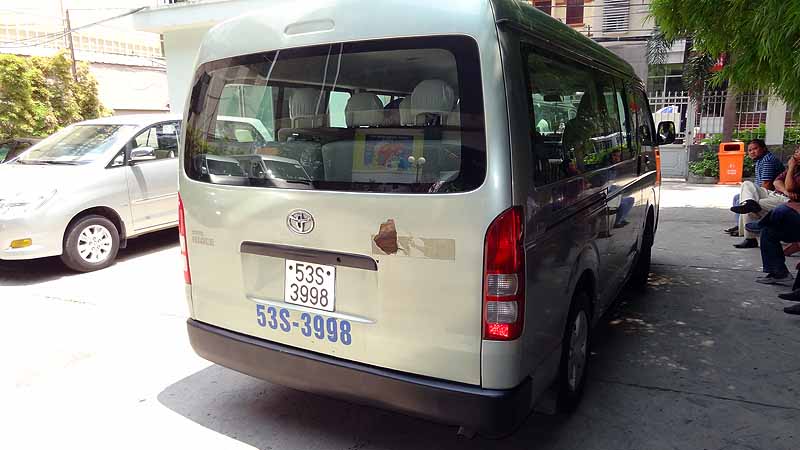 By the way: subject some one goes to Phu My: it was a vehicle of Saigon Air. They do not cooperate very much and do not react to any requests. And if you have to rely to their vehicle: Be careful when you get 53S 3998 and have all your valueables with you.

The most angry thing was that I a finger nail broked. The finger is dedicated to the thief.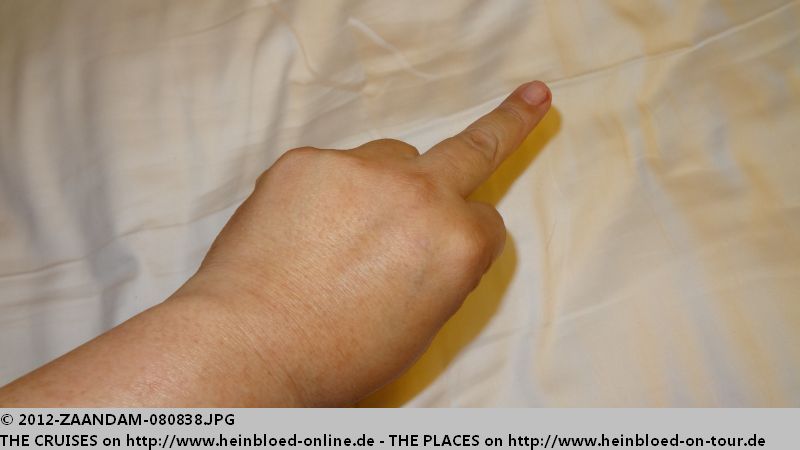 Am ärgerlichsten war jedoch, dass der Fingernagel abgebrochen ist. Der Finger gilt dem Dieb.