Scroll down for English explanations - alternates with German explanations.

Aus der Kleinbahn heraus gucken wir uns um.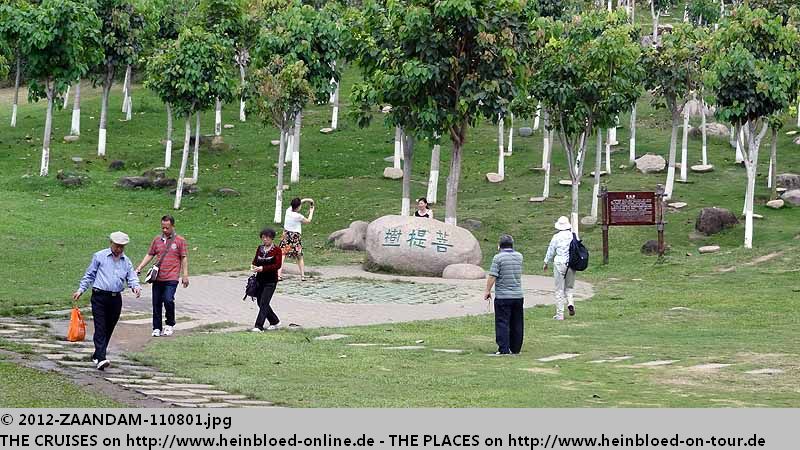 Out of the little train we browsed around.

We wanted to see the main attraction: the 354 feet high Buddha-statue.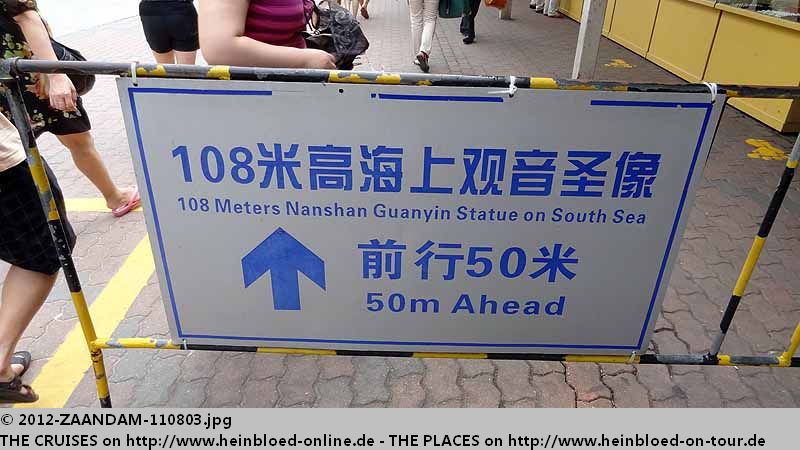 Wir wollen zur Hauptattraktion: die 108 m Buddha-Statue.
Eine sehr touristische Infrastruktur: Fotografen, Imbissbuden, Souvenirstände.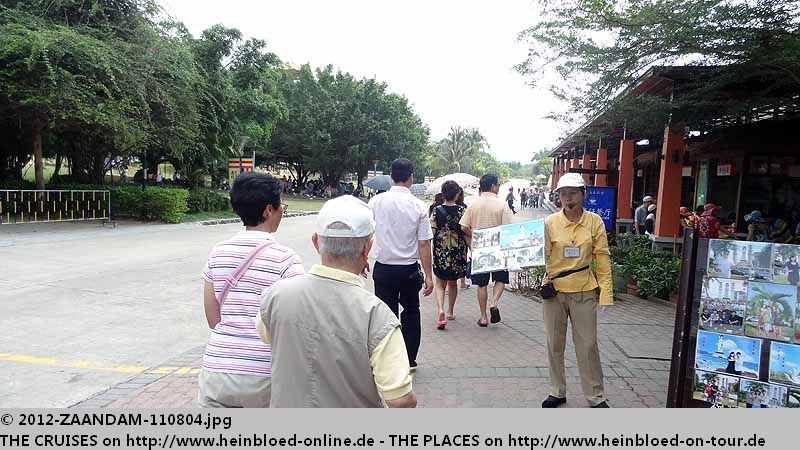 A very touristic infrastructure: photographers, food-outlets, souvenir-stands.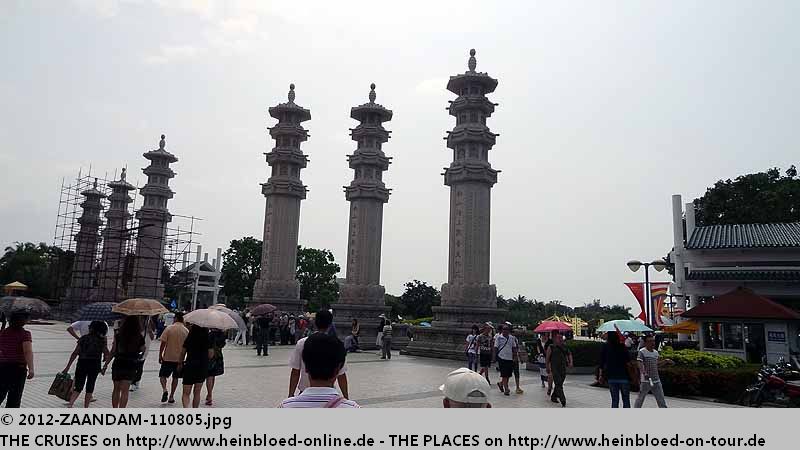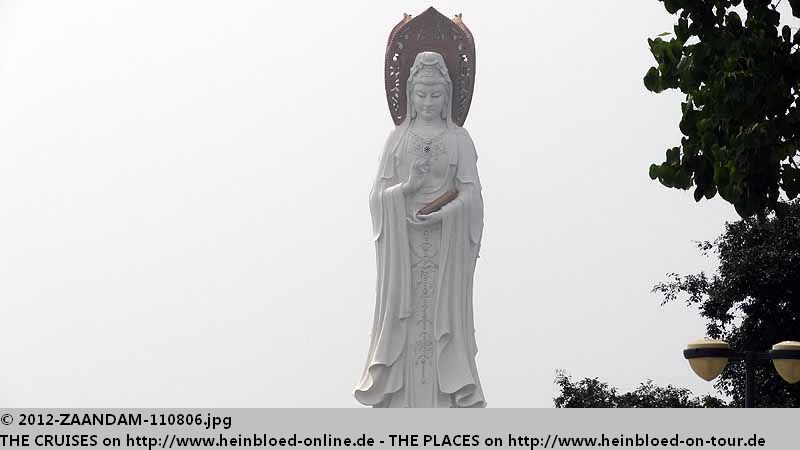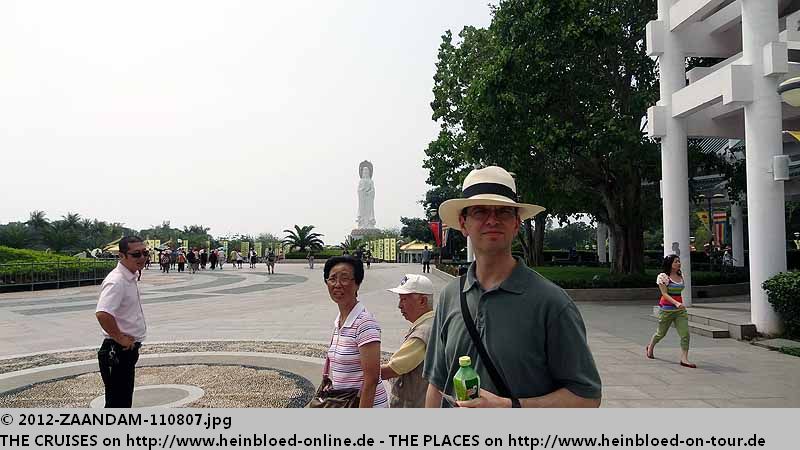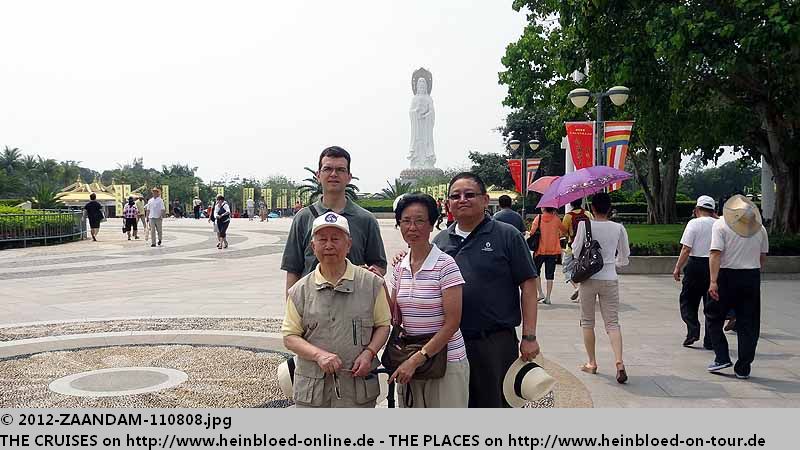 The long way to the Buddha my parents did not want to walk.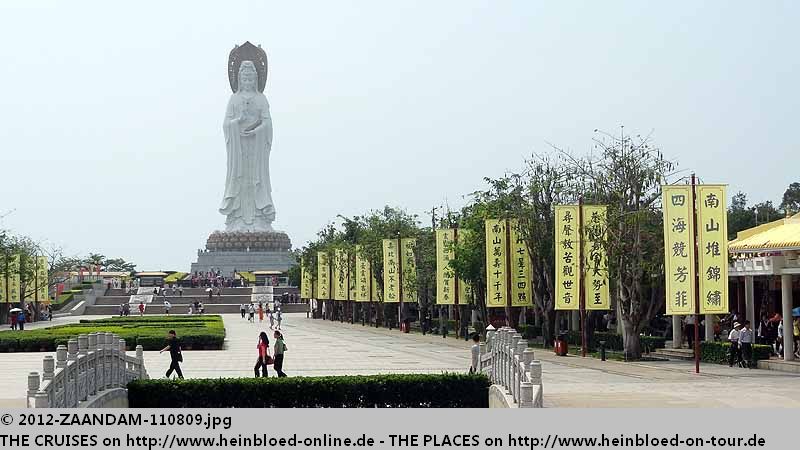 Den langen Weg zum Buddha wollen meine Eltern nicht mitlaufen.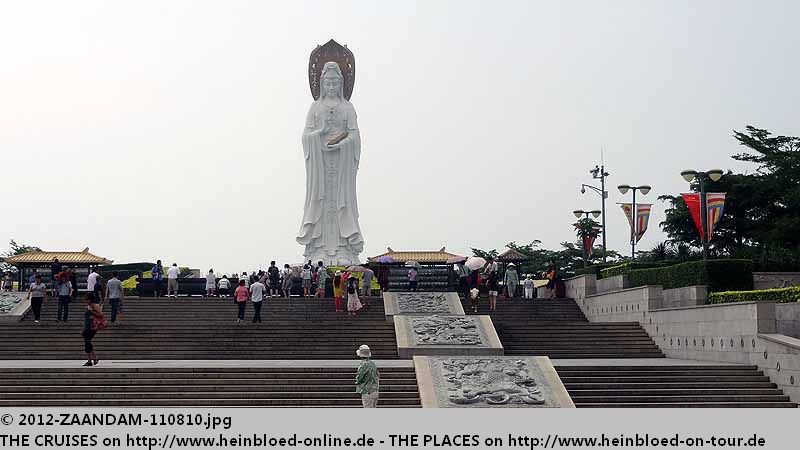 Partnerlook...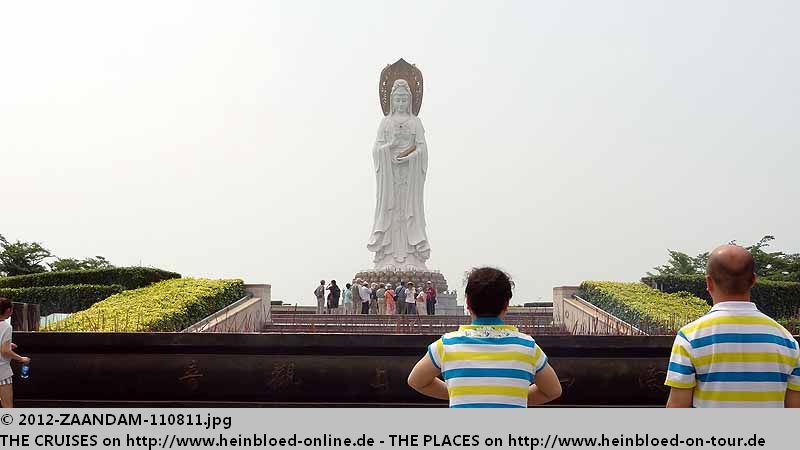 Partnerlook...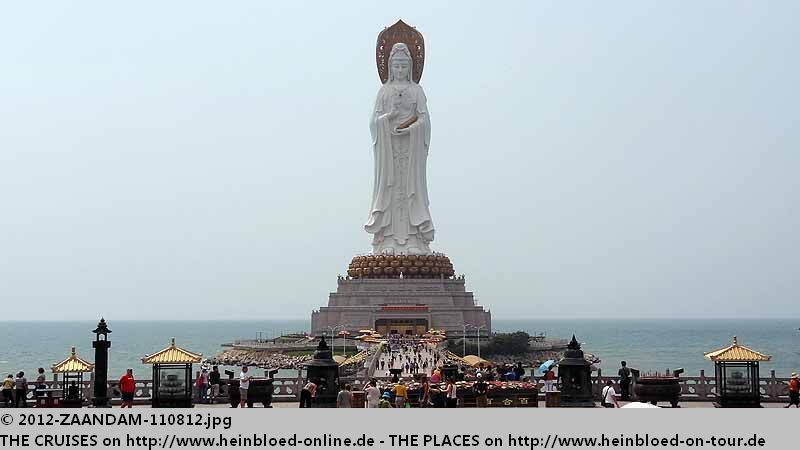 Here you can pray and sacrifice too.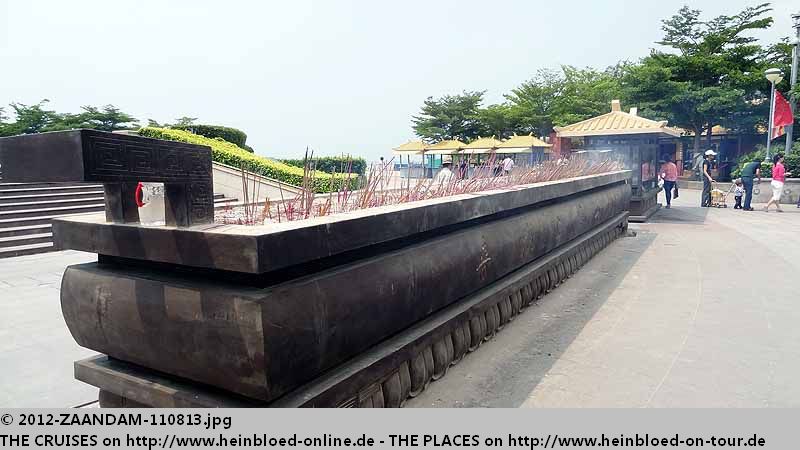 Auch hier kann gebetet und geopfert werden.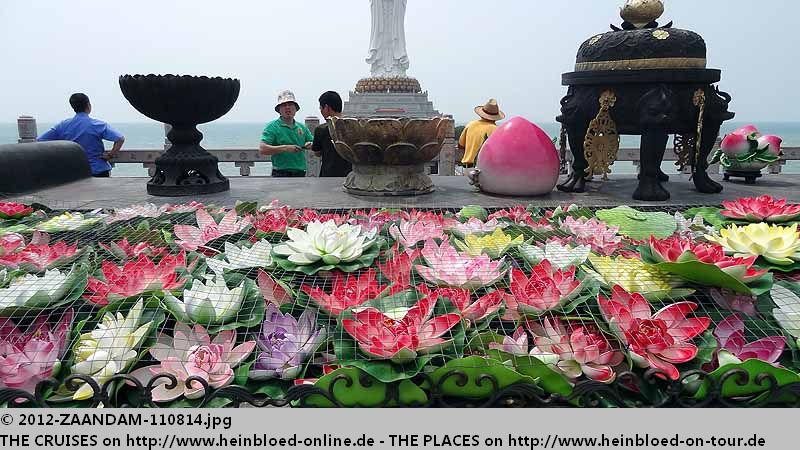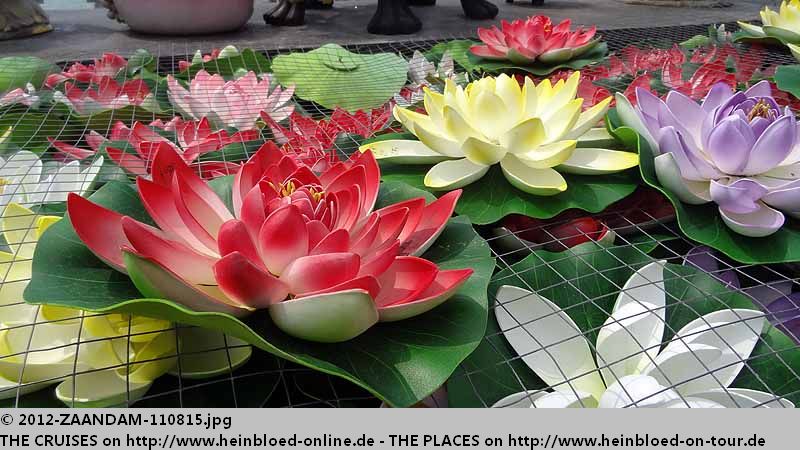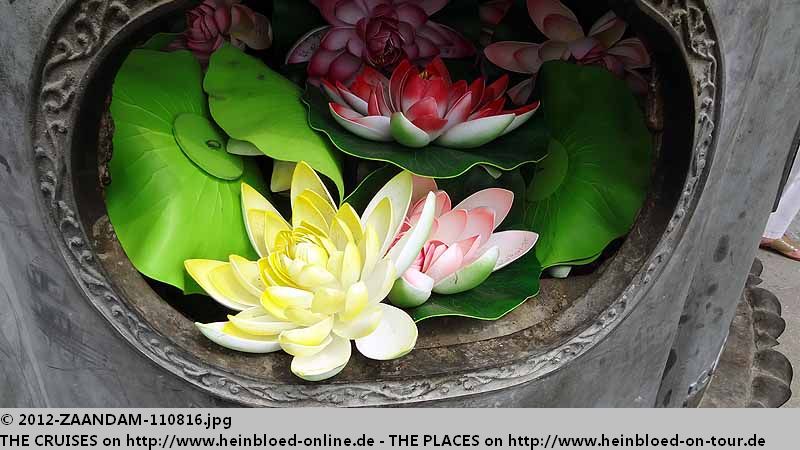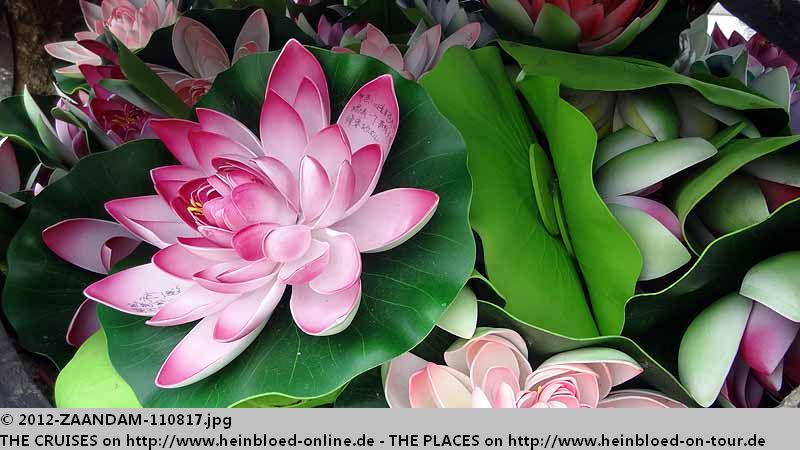 Noch weiter wollten wir aber dann nicht mehr laufen.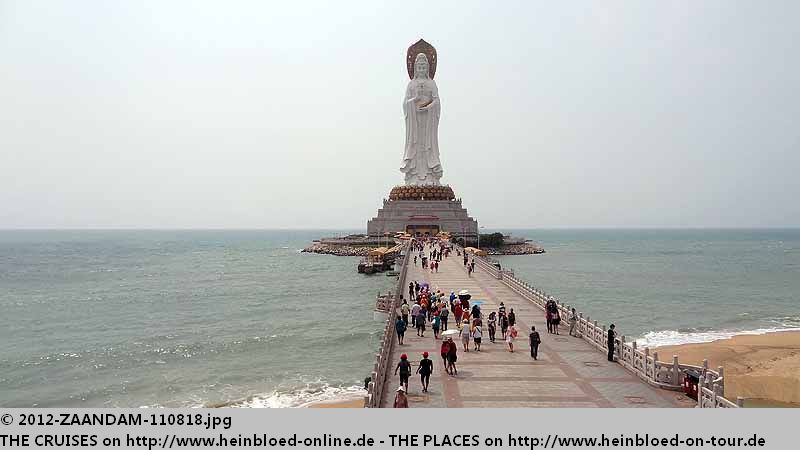 We did not want to walk any further.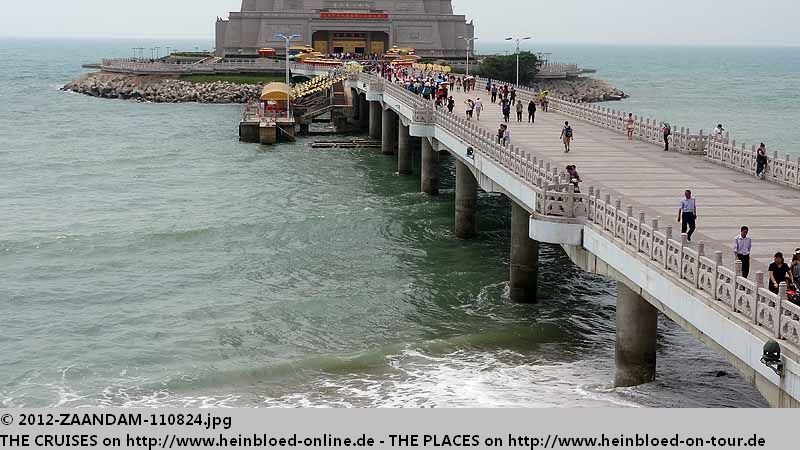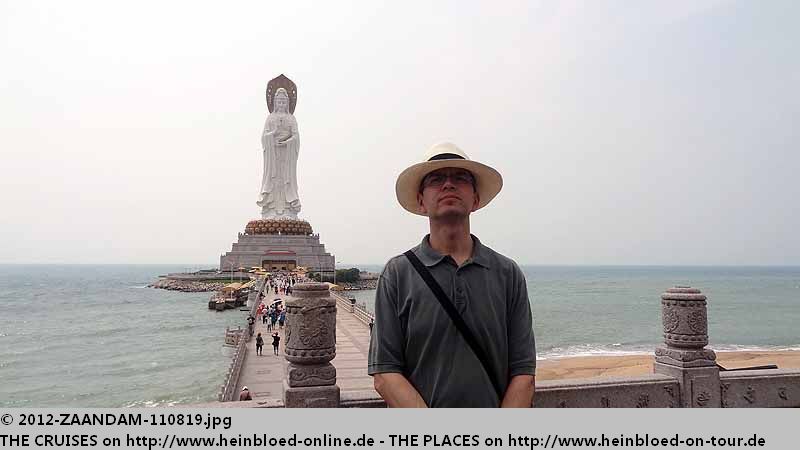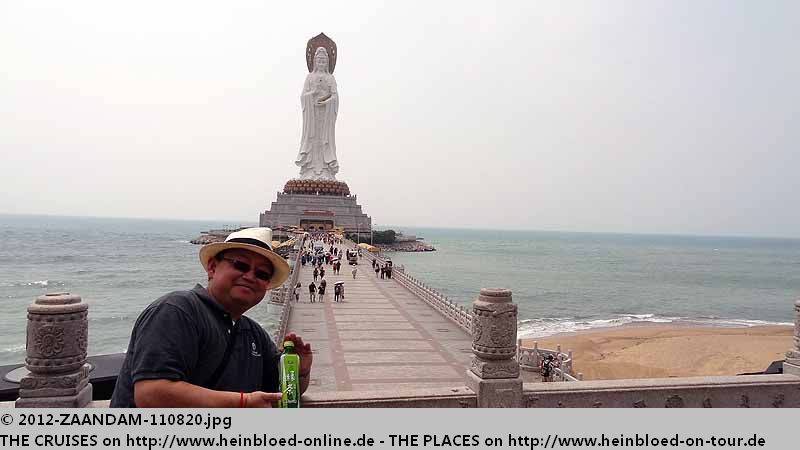 Schöne Sandstrände, aber niemand badet hier.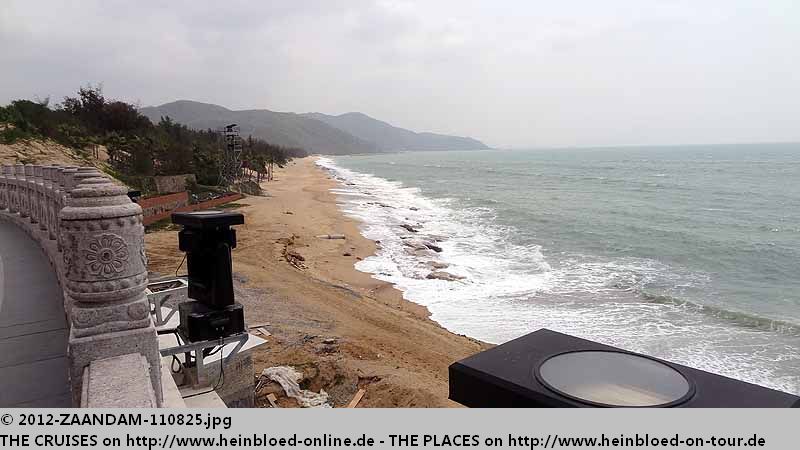 Nice sandy beaches but none was taking here a bath.

The stairs took you to the "infrastructure": They had ramps and parkings for the personal caddy cars so you must not walk so long ways.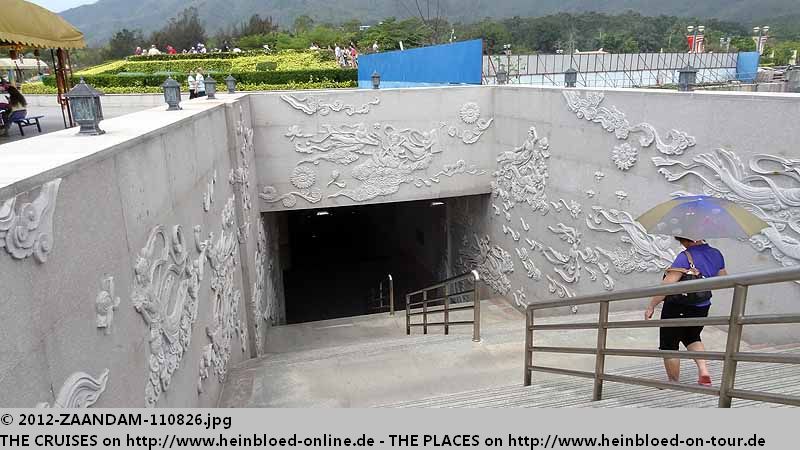 Die Treppe führt zur "Infrastruktur": Es gab Rampen und Parkplätze für die Privat-Caddies, damit man nicht so weit laufen muss.
Und Toiletten... Zeichen in Russisch waren ziemlich breit verbreitet in Sanya.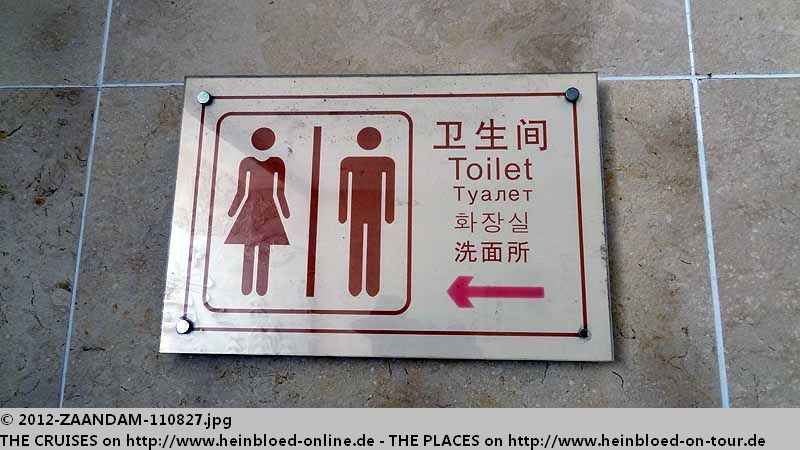 And toilets... Signs in Russian were widely spreaded in Sanya.

50:50... cowering...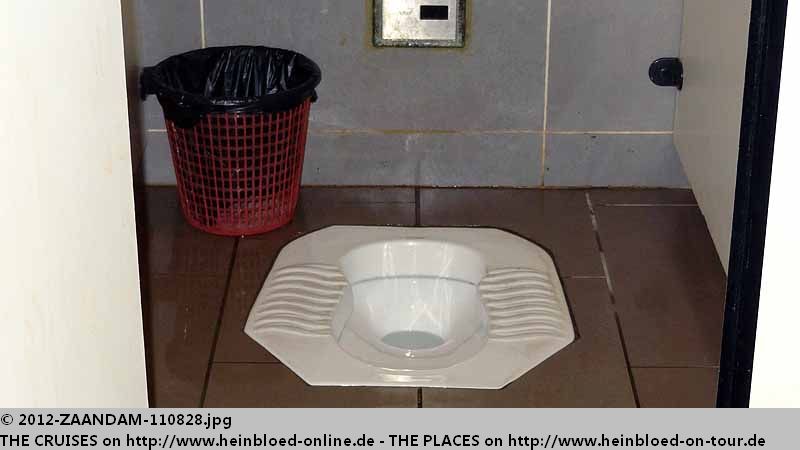 50:50... Hockend...
und sitzend. Und alles sauber.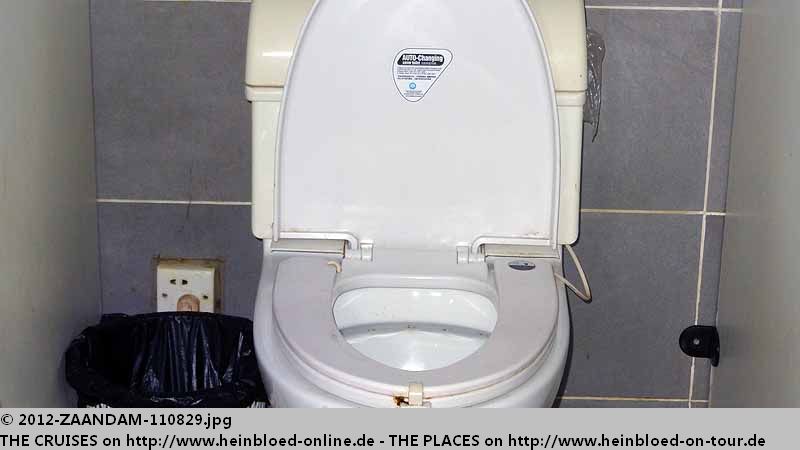 and sitting. And all was clean.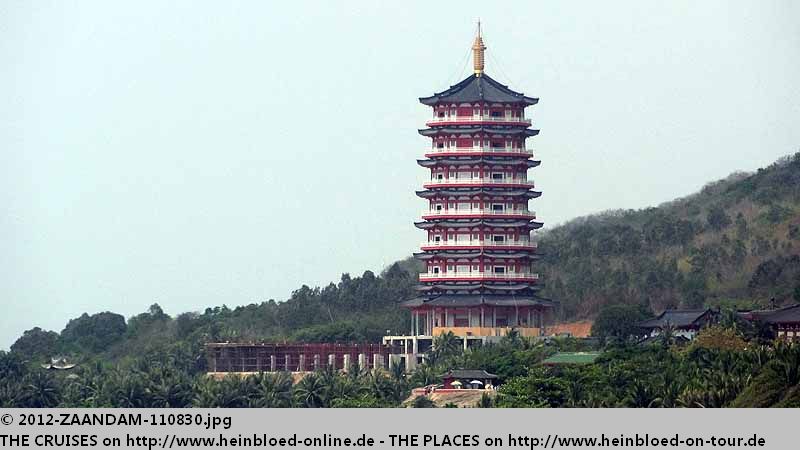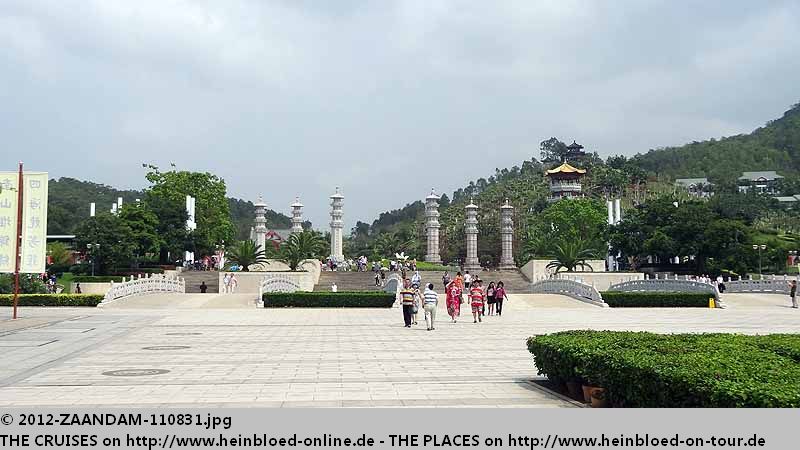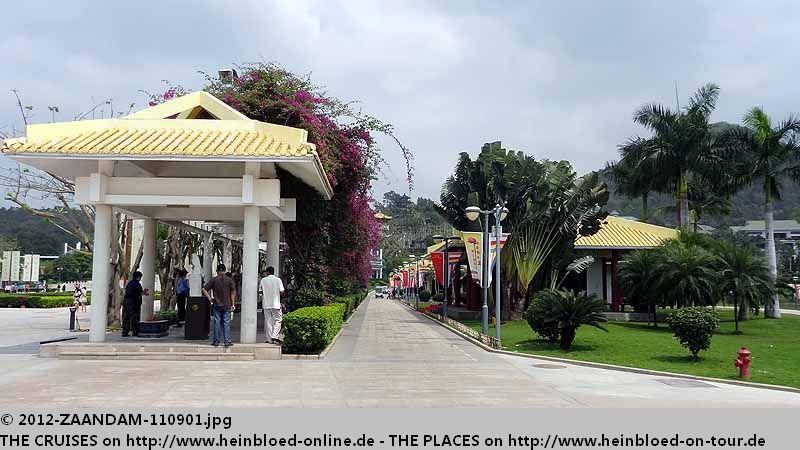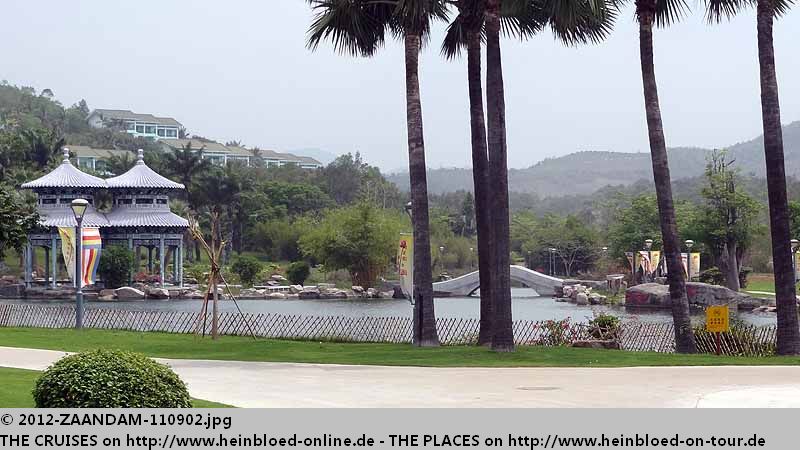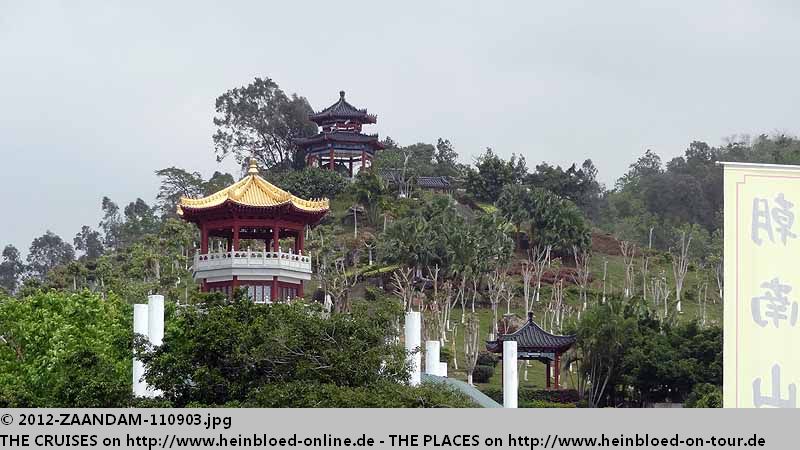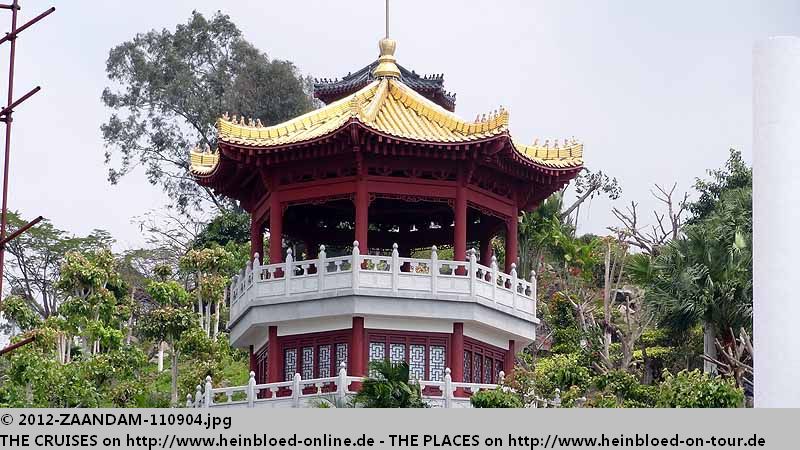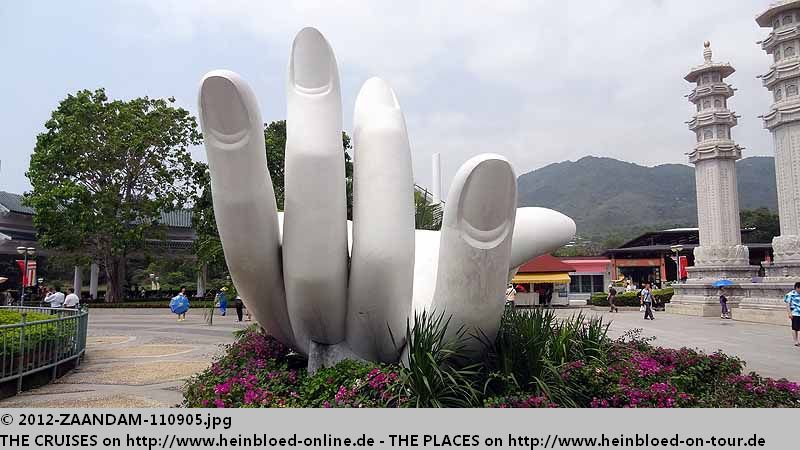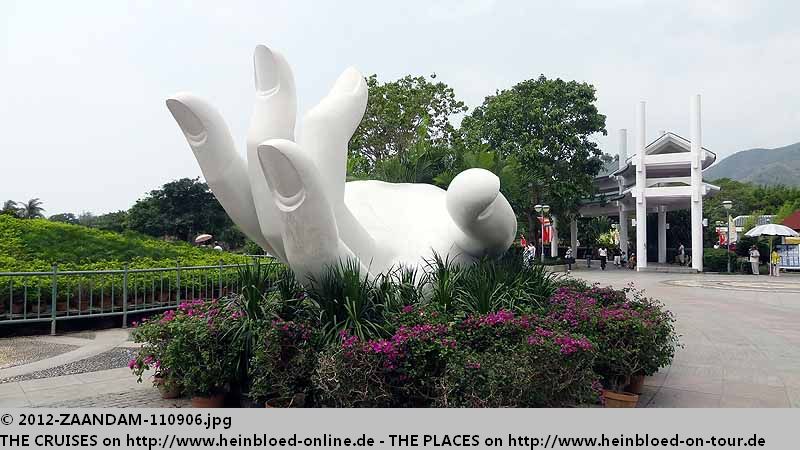 By coincidence we met Debra. Only Guenther and BJ we did not meet. But they were not very satisfied with their excursion. For a full-day-tour they did not see too much and their tour-guide was too passive.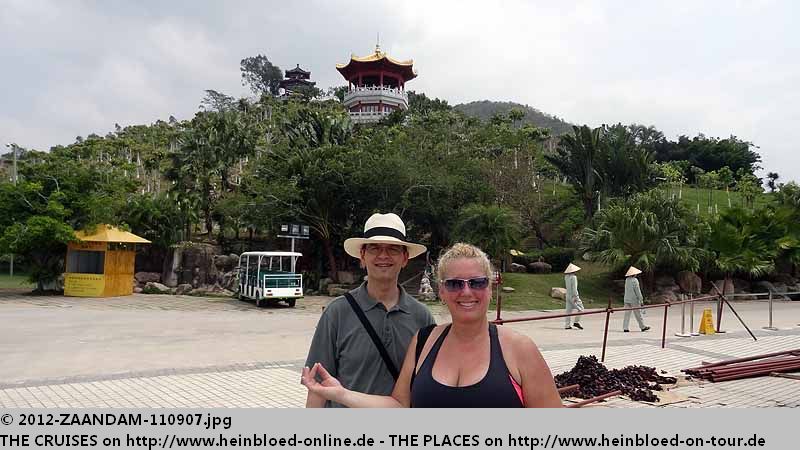 Zufällig treffen wir Debra. Nur Guenther und BJ haben wir nicht gesehen. Aber sie waren nicht besonders mit dem Ausflug zufrieden. Für einen Ganztagesausflug haben sie zuwenig gesehen, meinen sie und vor allem war wohl der Fremdenführer zu passiv.