Scroll down for English explanations - alternates with German explanations.

Mein üblicher nächtlicher Rundgang.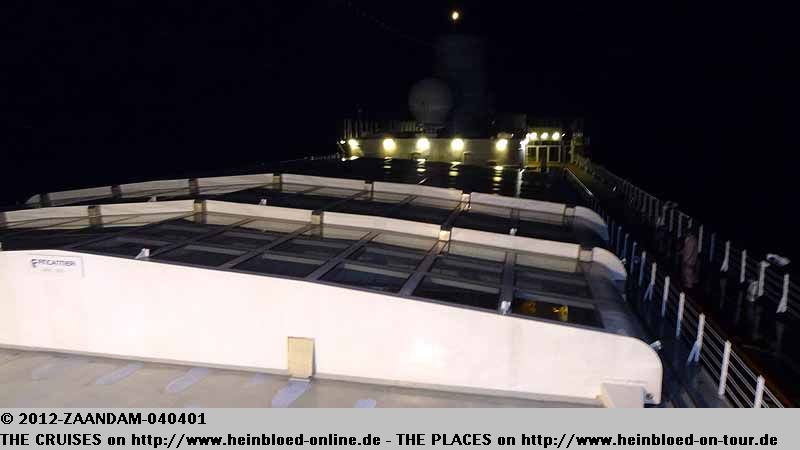 My usual night-walk around.

Let's see the Spa.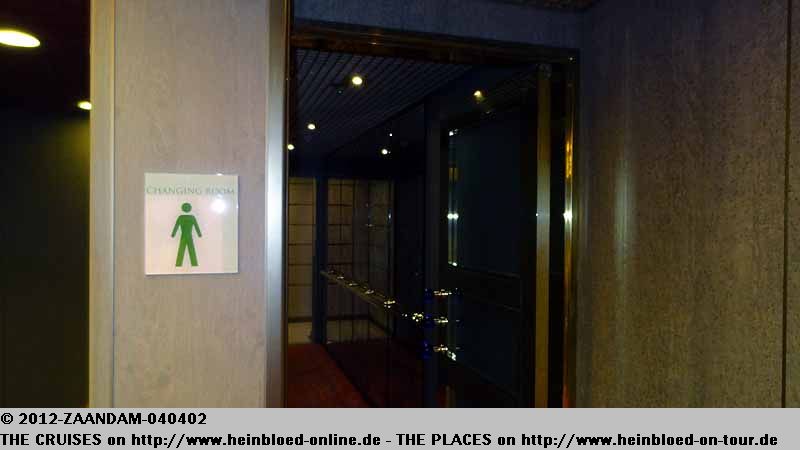 Gucken wir uns mal im Spa um.
Die Herren Umkleide.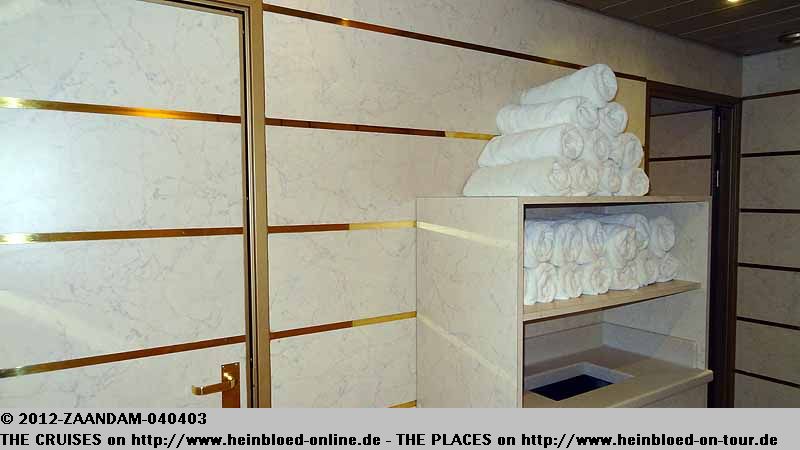 The men's changing room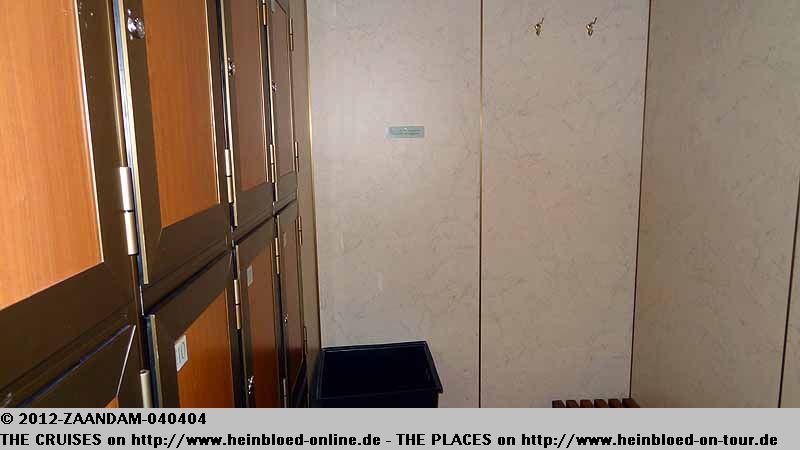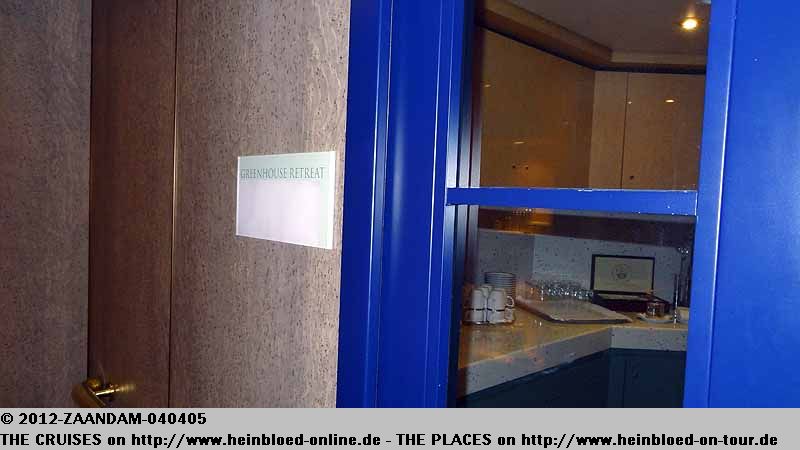 Everything was there.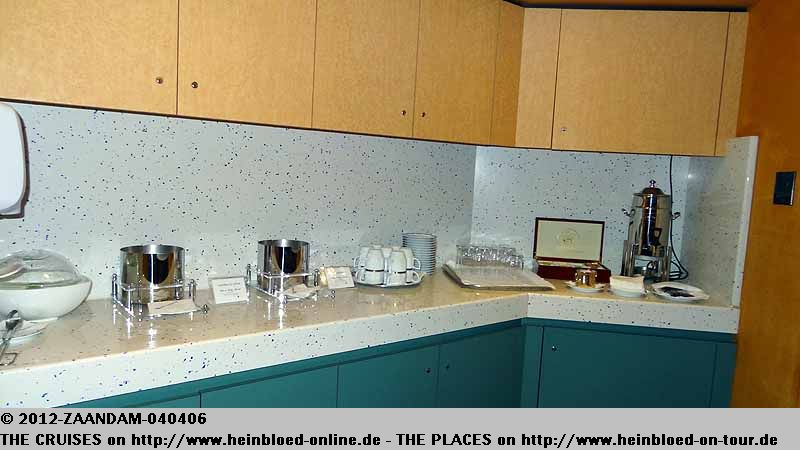 Alles da,
aber sehr klein.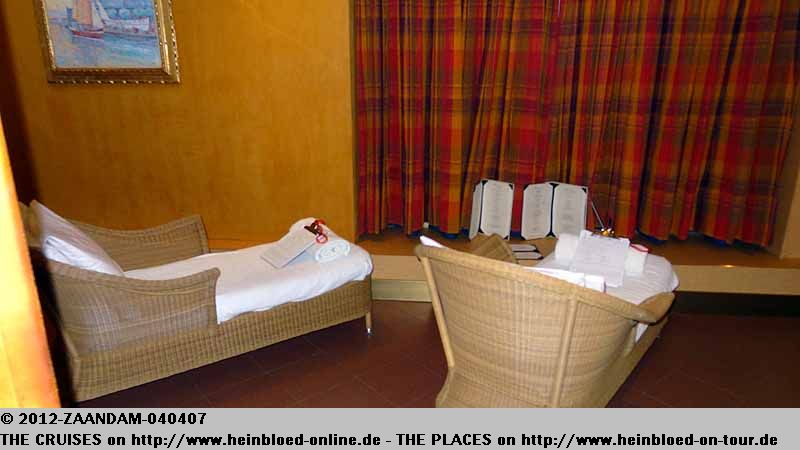 but very small

4 chairs to rest. There was also a Thermal Suite against extra-payment. But it was locked so I could not see it. There was no free access for guests who booked a treatment.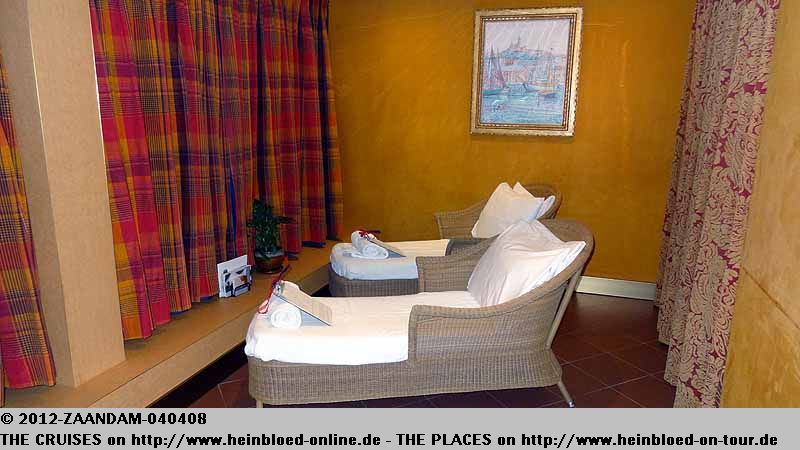 4 Liegen zum Ruhen. Es gab auch noch eine Thermal Suite gegen Zusatzgebühren. Aber es war abgeschlossen, so dass ich nichts sehen konnte. Man durfte aber nicht kostenlos rein, wenn man eine Behandlung gebucht hat.
Bruno sagt, dass das Fitness-Studio so klein ist, dass man oft anstehen muss.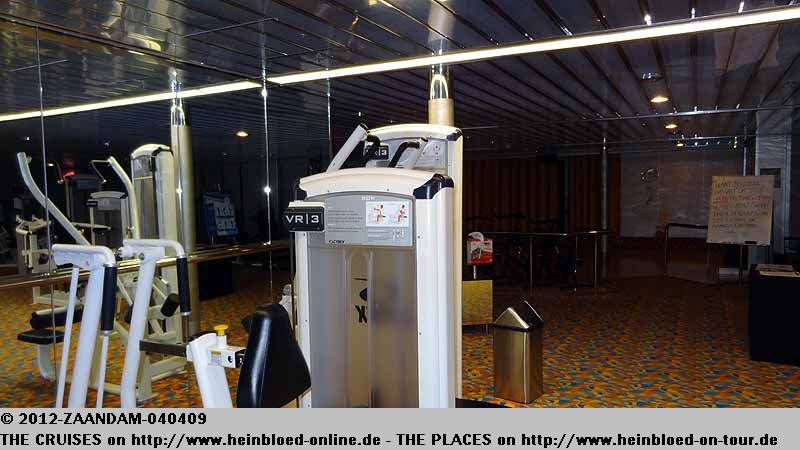 Bruno said that the gym was so small that sometimes you need to wait until you could start.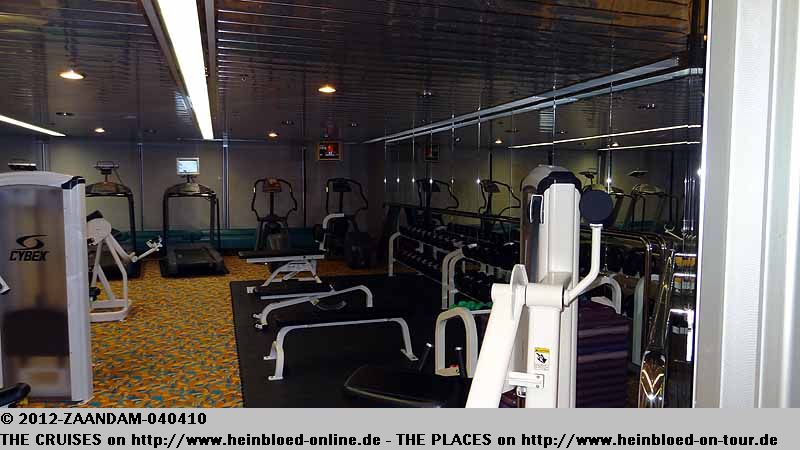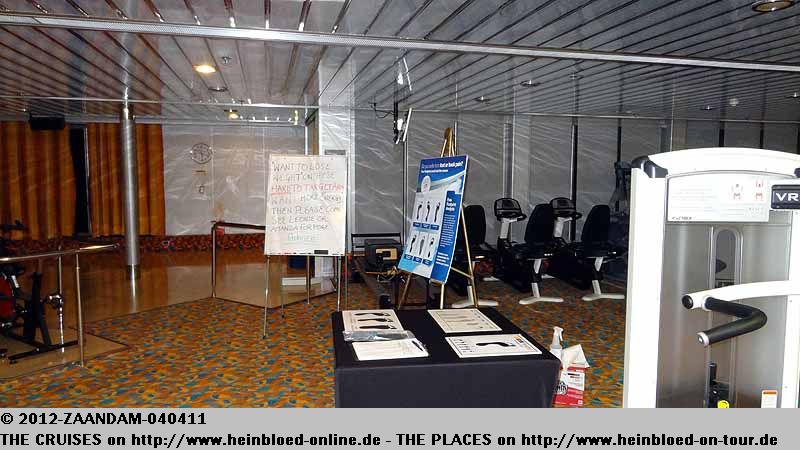 The Sauna was small and was not a part of the thermal suite.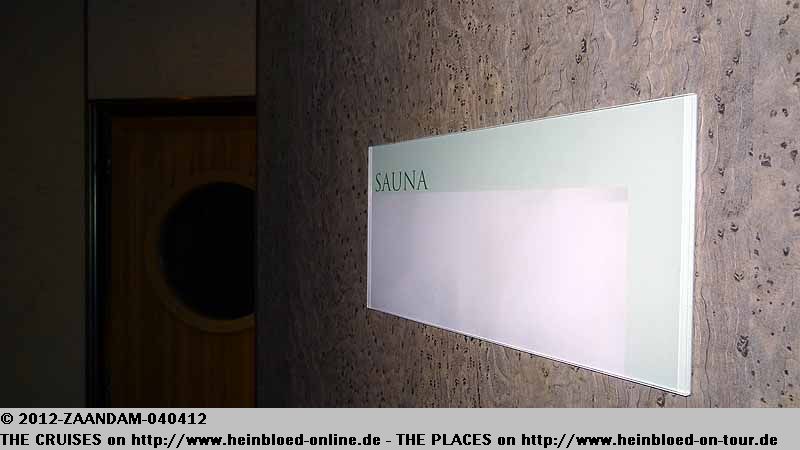 Sauna ist klein und kostenlos und nicht Teil der Thermal Suite.
Weiter geht es nach draußen.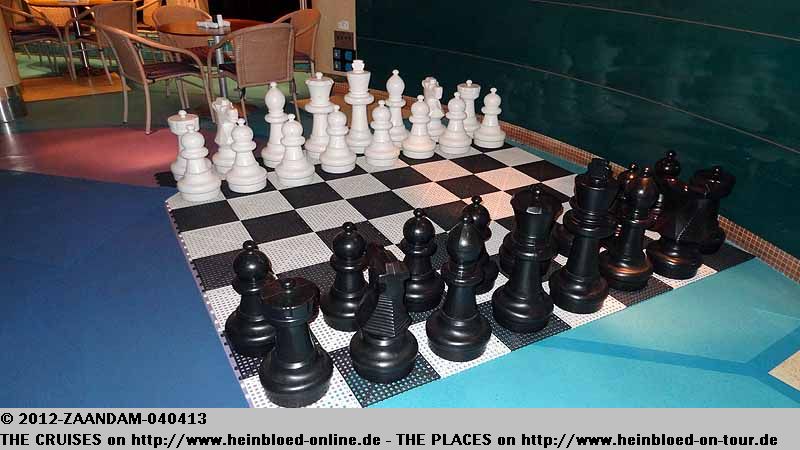 Let's move outside.

There was also the Neptune Lounge.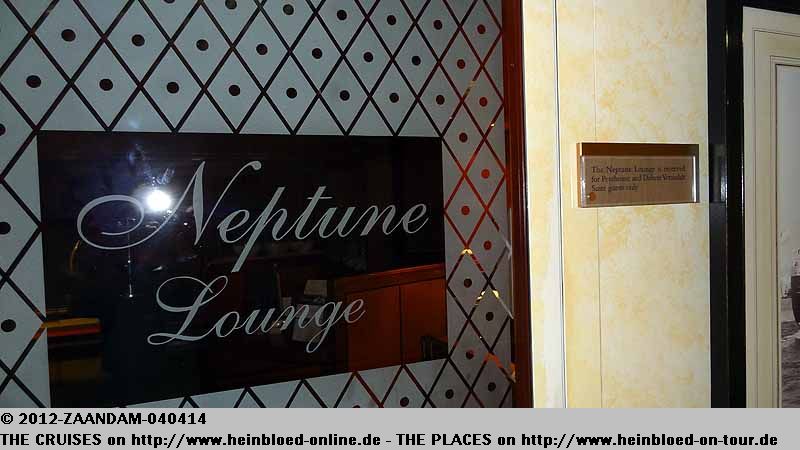 Da wäre noch die Neptune Lounge.
Nicht allgemein zugänglich.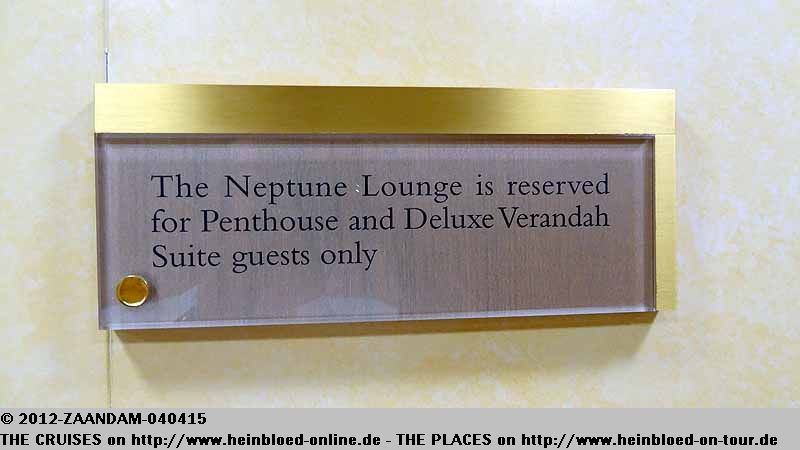 Not generally accessible.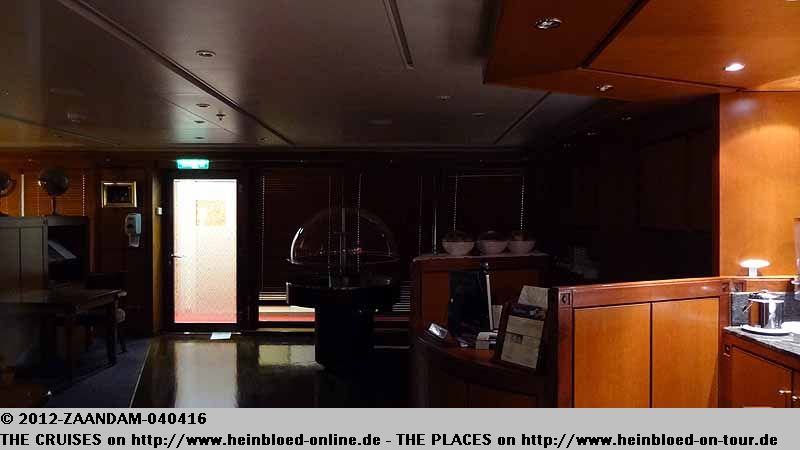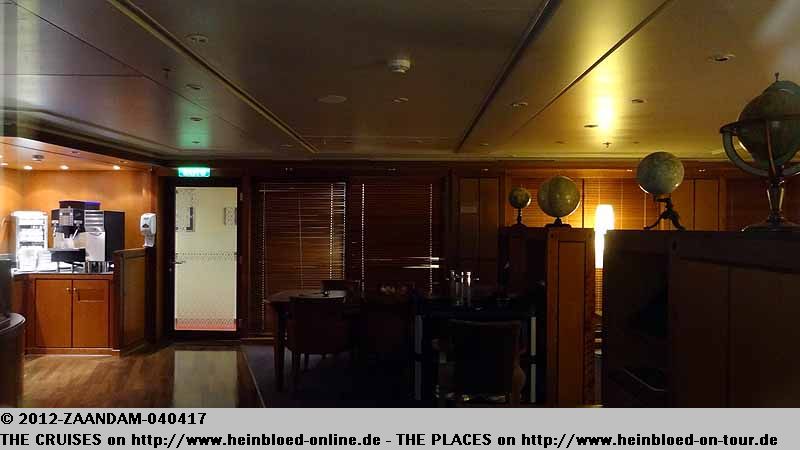 Good was the location close to the suites.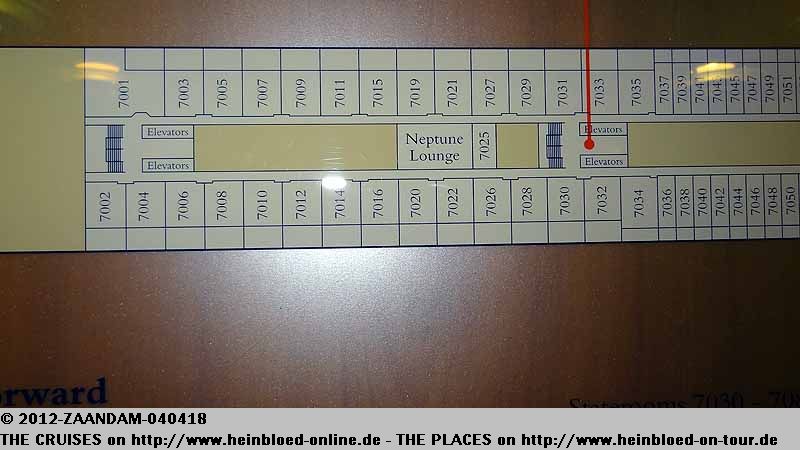 Gut in der Nähe der Suiten gelegen.
Weiter geht es zum Kino oder was auch immer...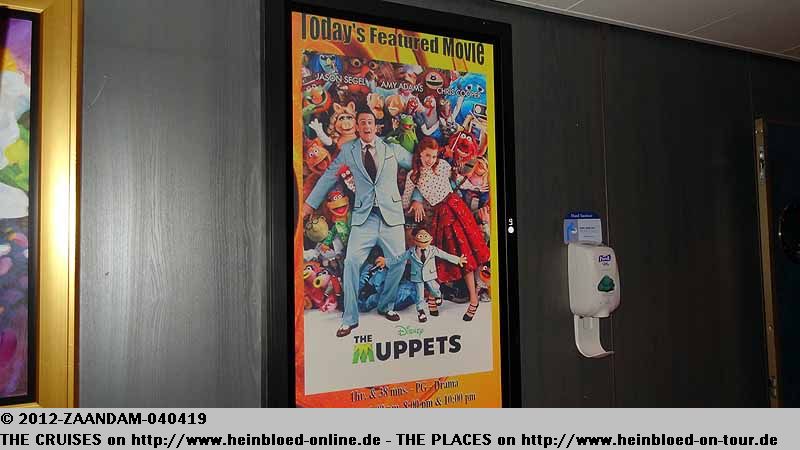 Let's see the cinema or whatever...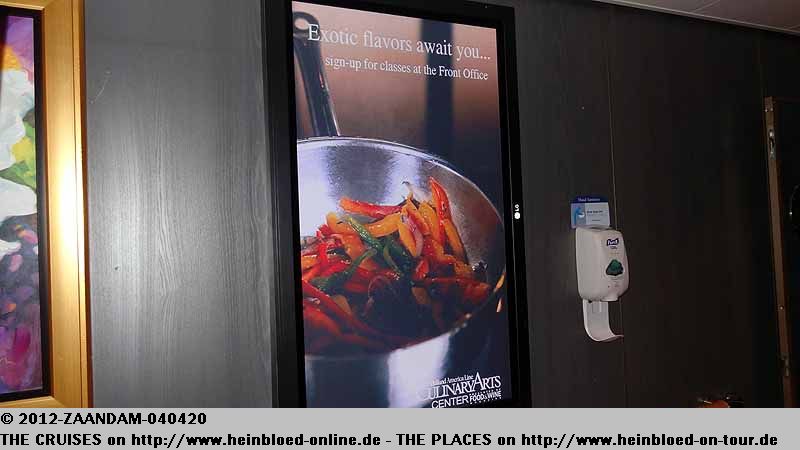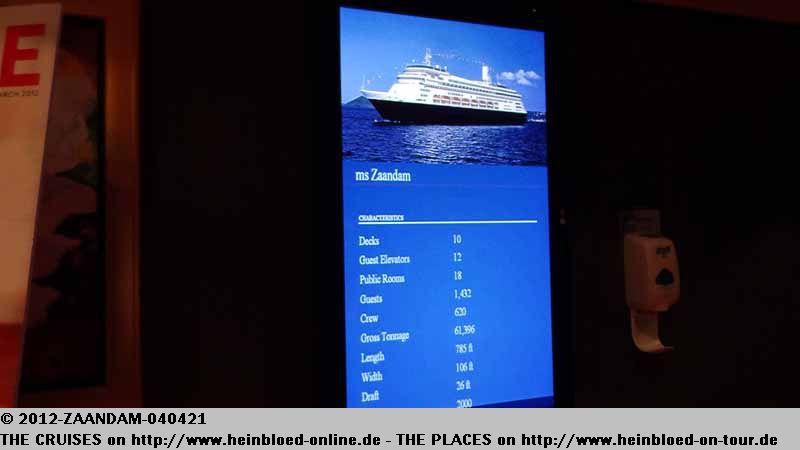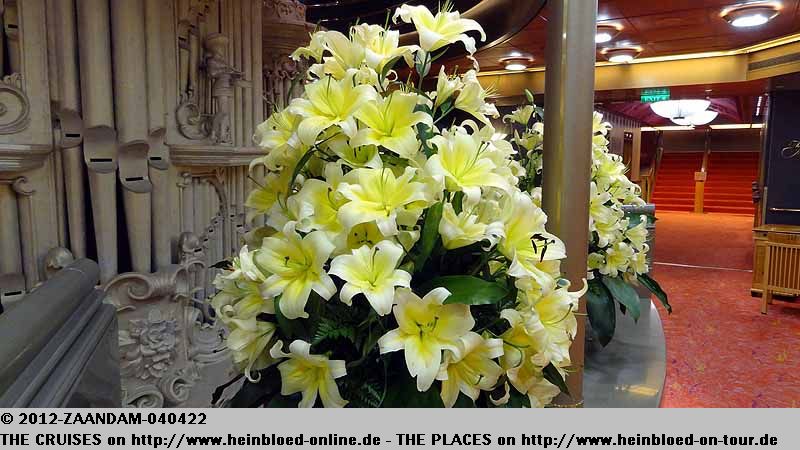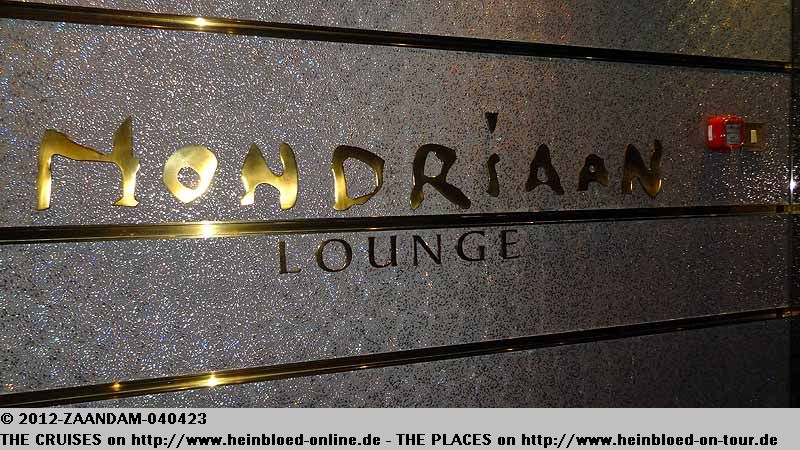 I loved the theater because it was really spacious and you had tables for your beverages.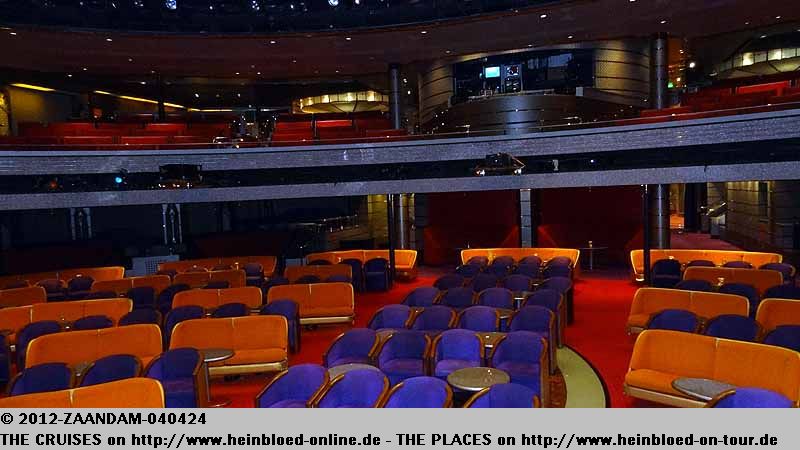 Ich mag das Theater, weil es sehr großzügig angelegt ist und auch Tische für Getränke vorhanden sind.
Eine Auszeichung für besonders gute Gastgeberqualitäten. Zurecht.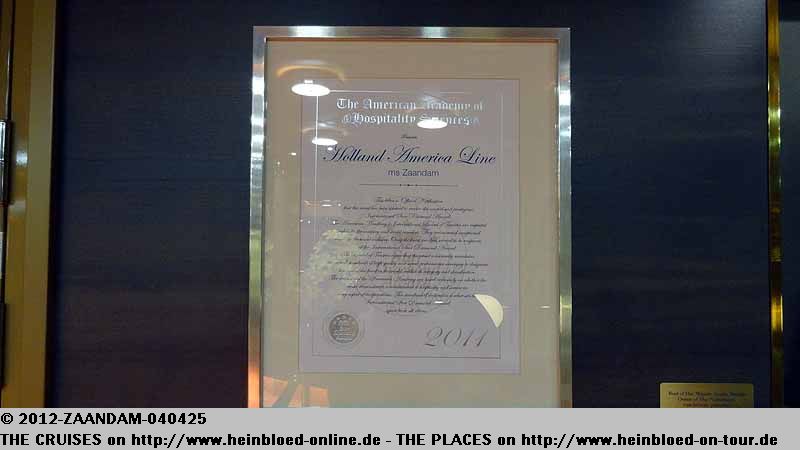 An award for very excellent hospitaly qualities. That was right.

At the Pinnacle Grill I was checking the menu cards.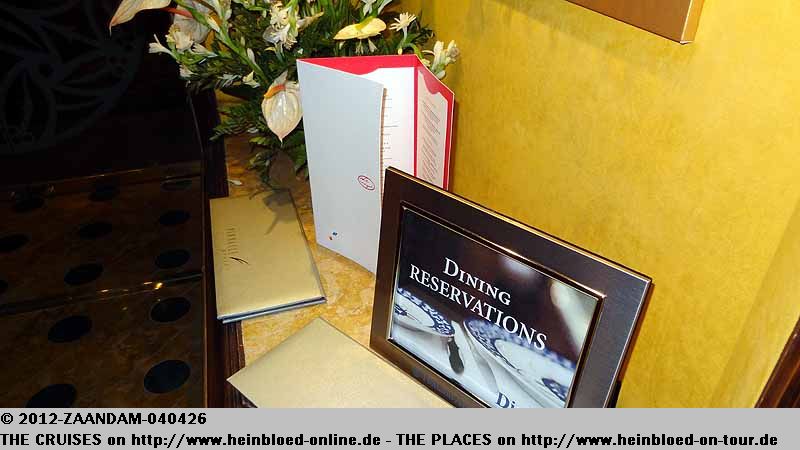 Ich gucke mal in Ruhe die Speisekarten am Pinnacle Grill an.
Für das Mittagessen gibt es eine sehr interessante Karte.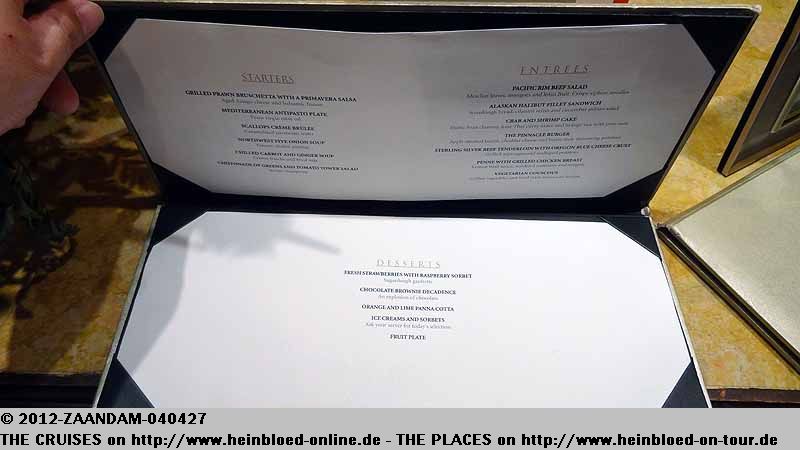 For lunch there was a very interesting menu.

Was that all what Le Cerque offered?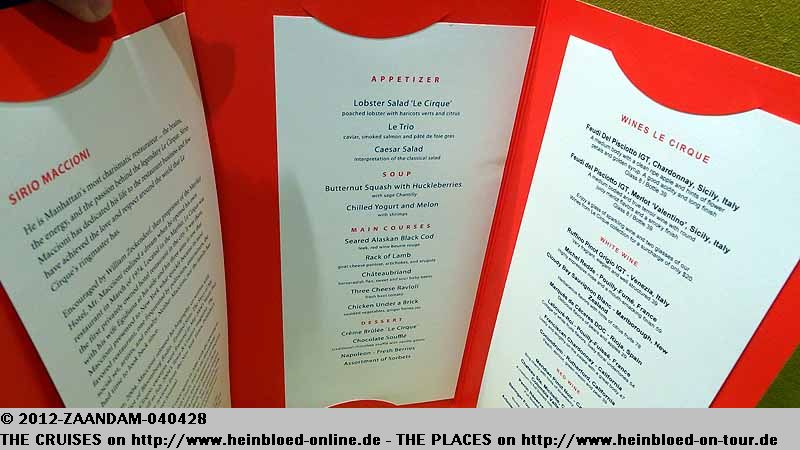 Das wird doch nicht alles für Le Cerque gewesen sein - oder?
Und draußen wird wieder gearbeitet.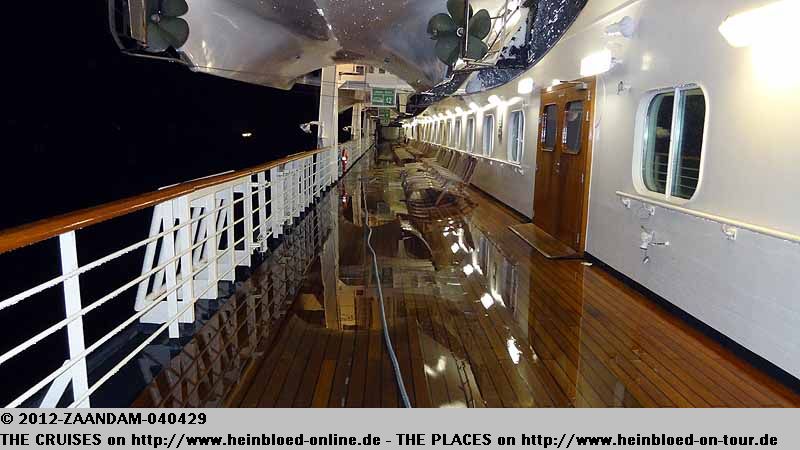 And they worked again outside.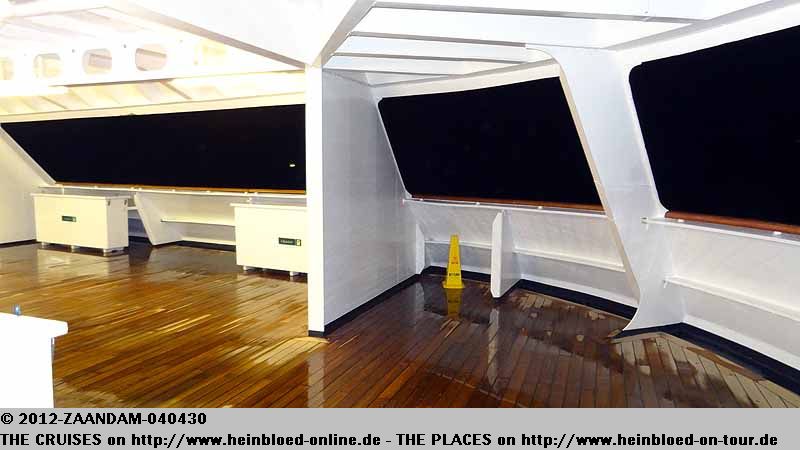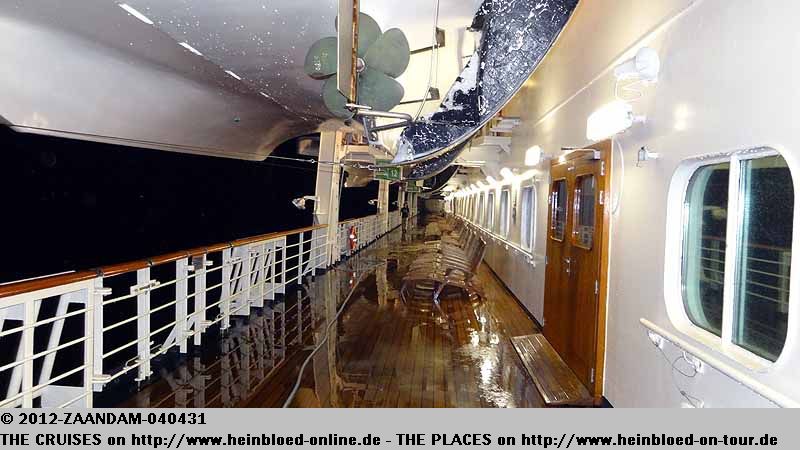 You cannot get to the front of the bow.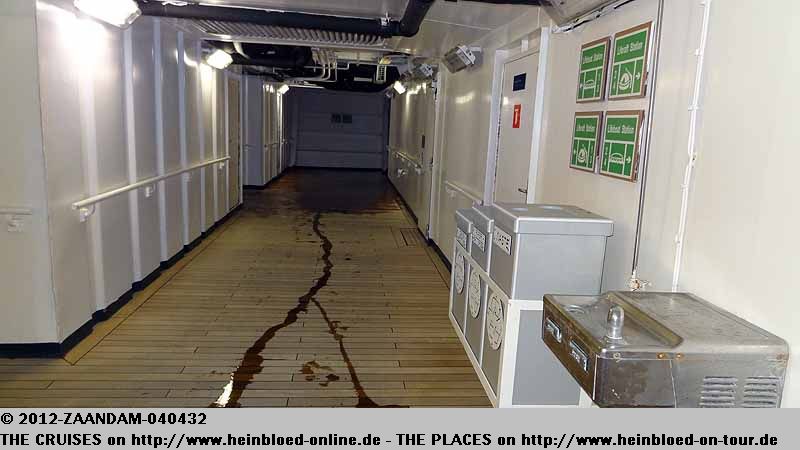 Nur bis ganz vorne zur Bugspitze gelangt man nicht.
Interessant, wer von den Führungskräften noch oder schon so früh arbeitet.

Interesting whom of the managing officers was still working or was working already so early in the morning.

And those who always said that they did not maintain the ship by painting: Die paint was wet!

Und für alle die behaupten, dass an Bord nichts an Schönheitsreparaturen gemacht wird: Die Farbe war frisch.