Scroll down for English explanations - alternates with German explanations.

Mittagssonne - wie man aber anhand der Fahnen sehen kann: etwas Wind.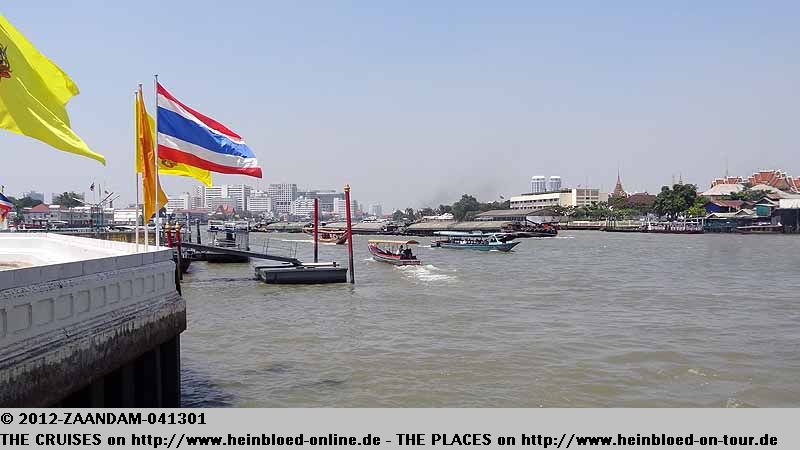 High Noon - but as you could see with the flags: there was a little wind.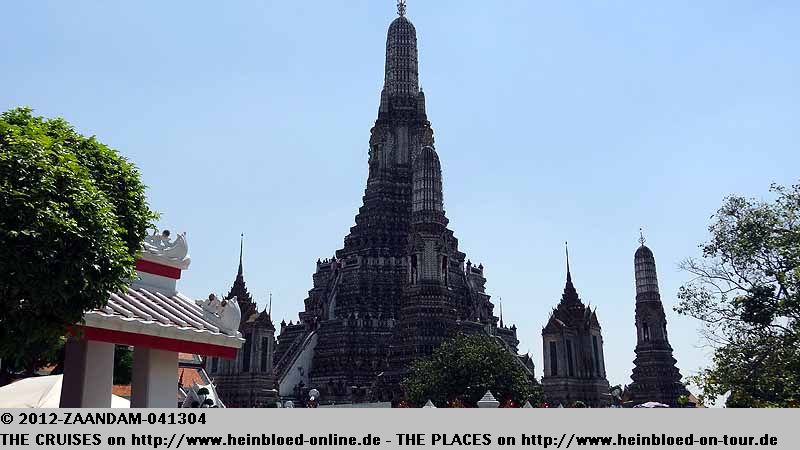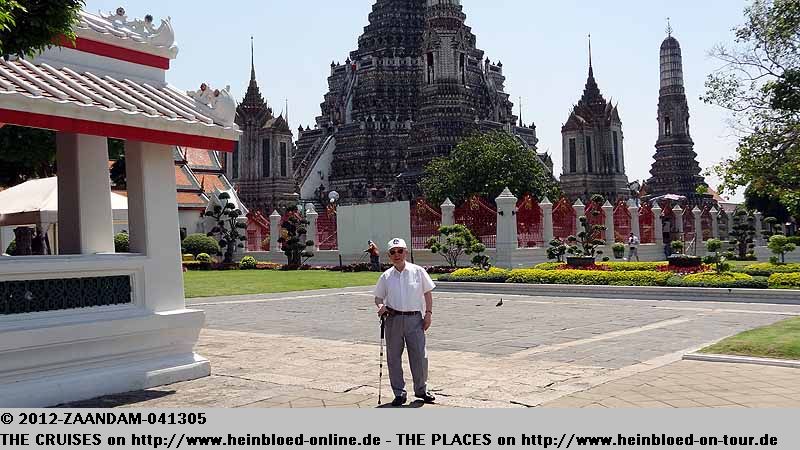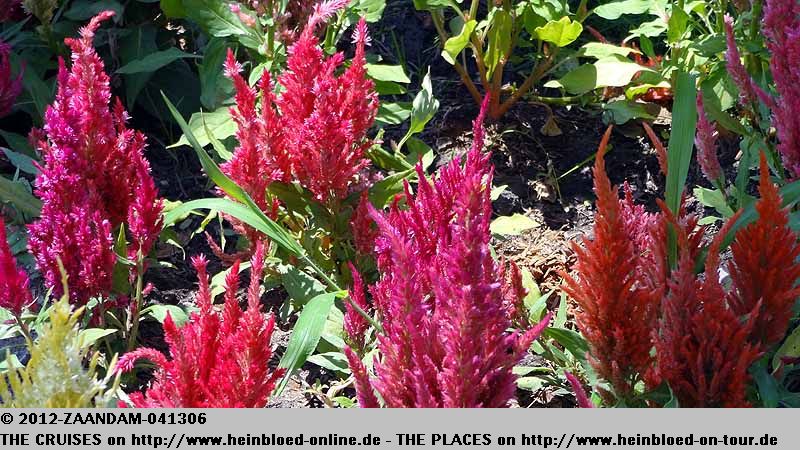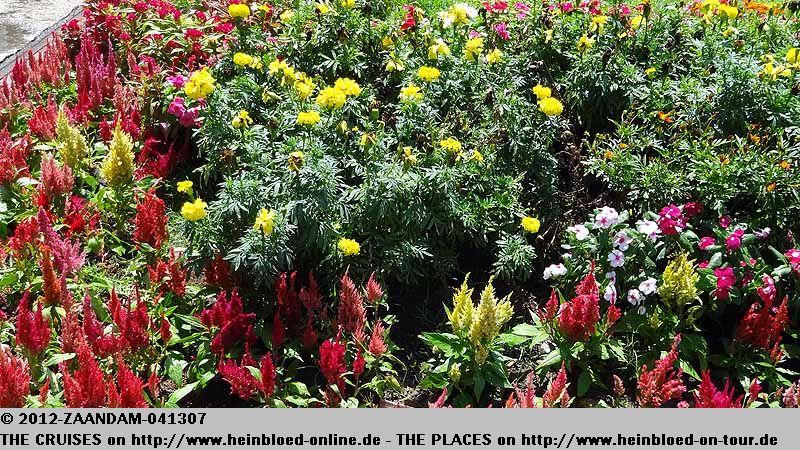 Ladies: who wants to see this place should be dressed appropiate. By the way the toilets were old but very clean. Therefore I liked to spend money.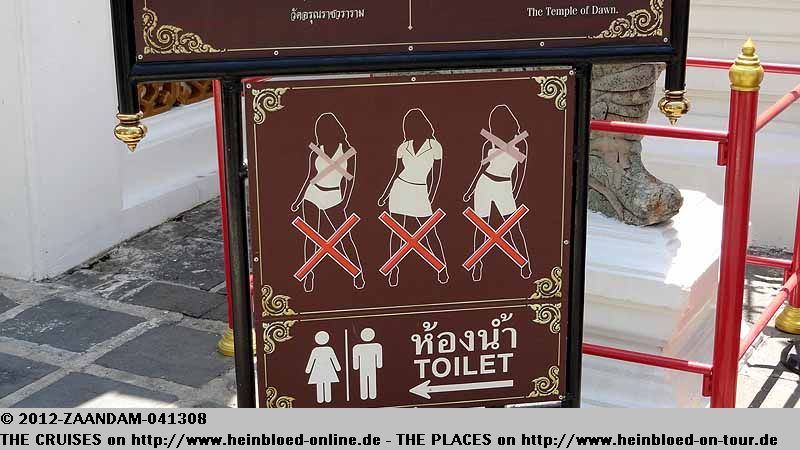 Meine Damen: wer hier hin will, sollte entsprechend angezogen sein. Übrigens die Toiletten waren zwar alt, aber sehr sauber. Dafür habe ich auch gerne bezahlt.
Aber man konnte sich Tücher mieten.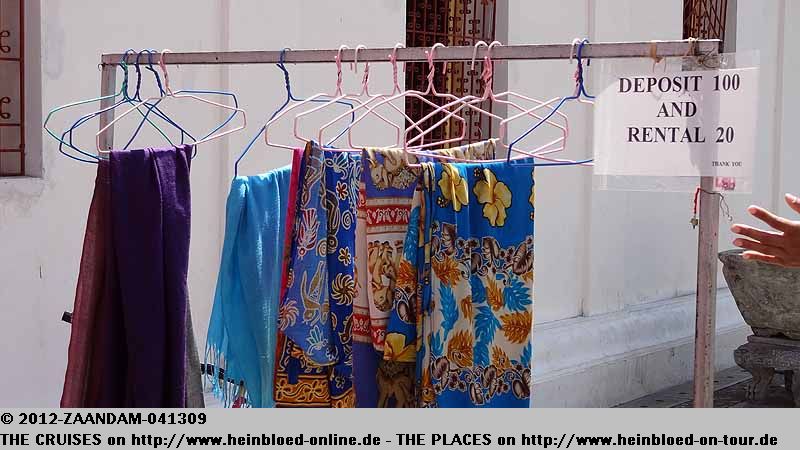 But you can rent a cape.

And they stand next to you to make sure that you wear them appropiately.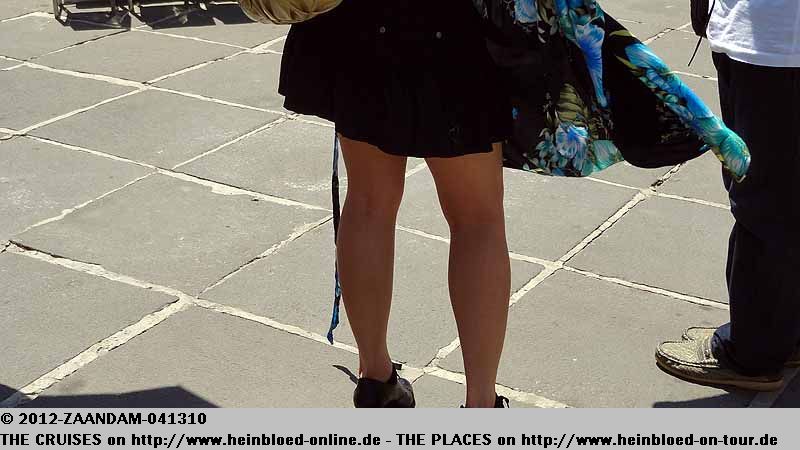 Und haben streng darauf geachtet, dass man sich entsprechend die auch umgebunden hat.
Wir passen irgendwie zusammen meinte Sasa...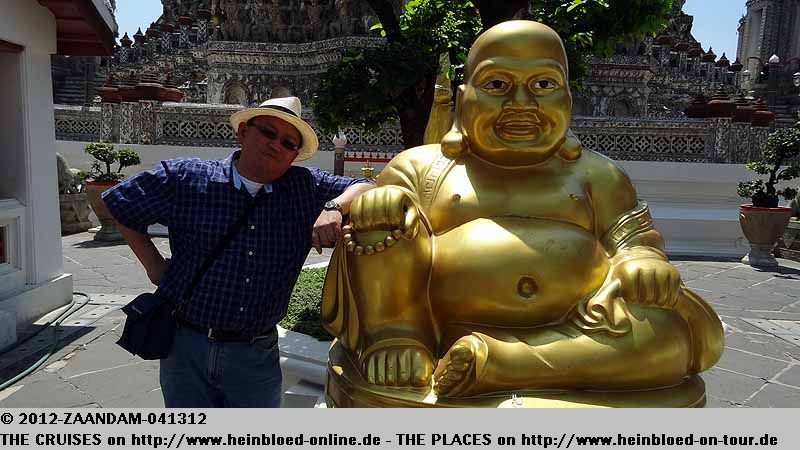 Sasa said that we two fit perfectly together...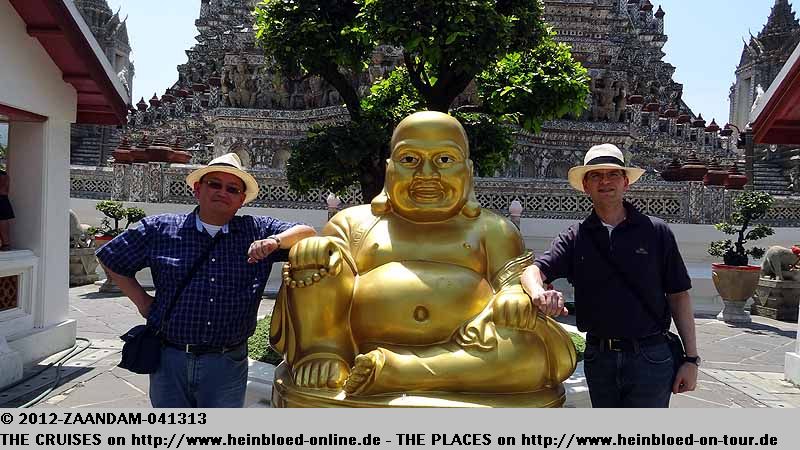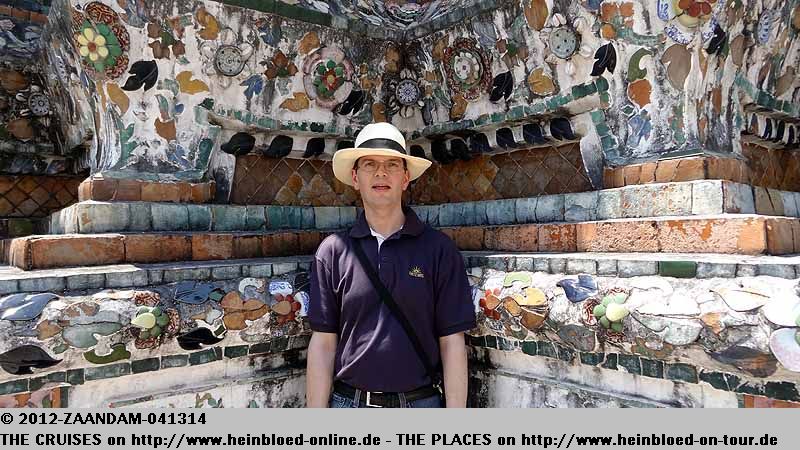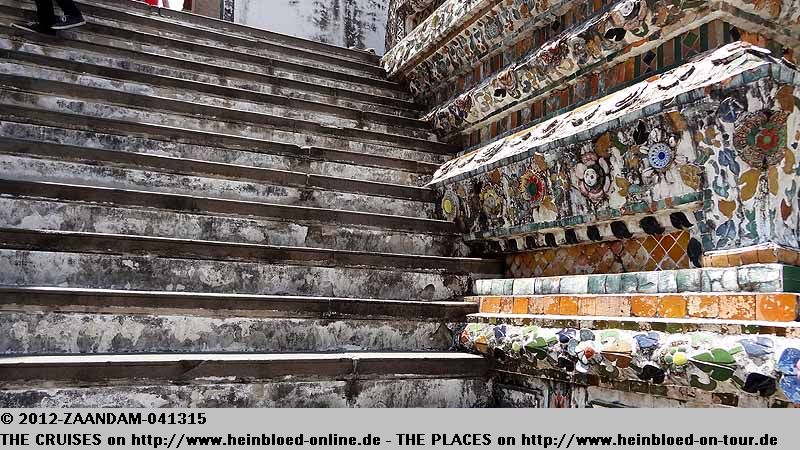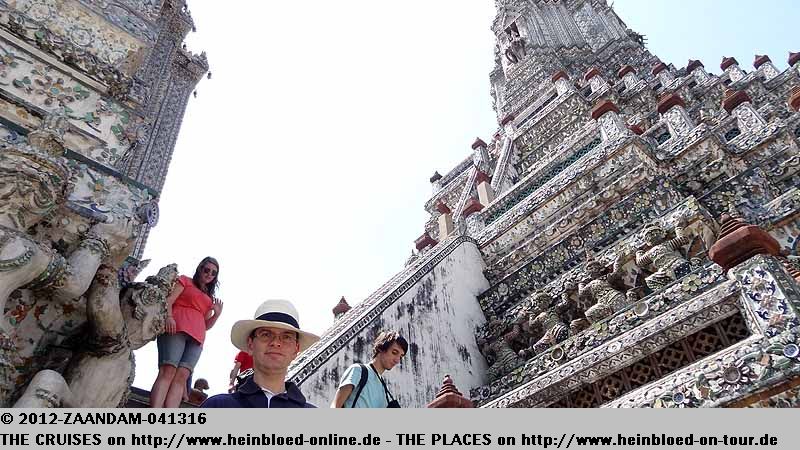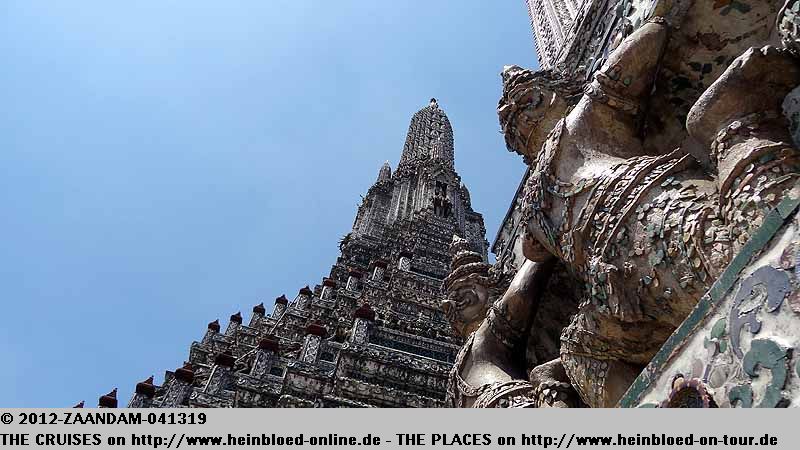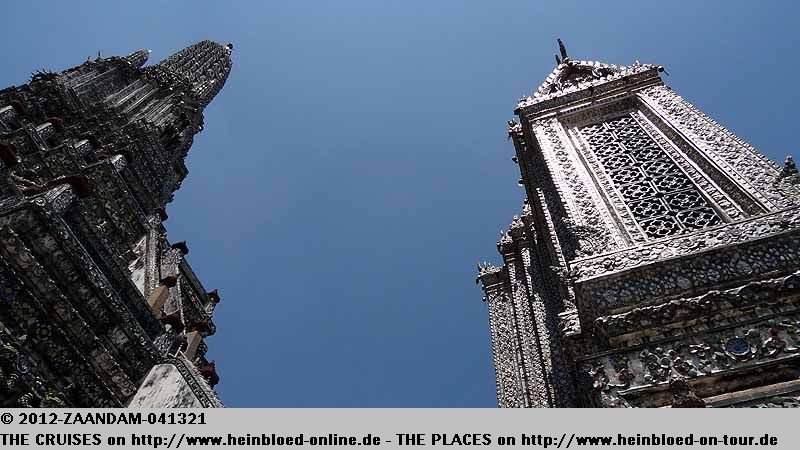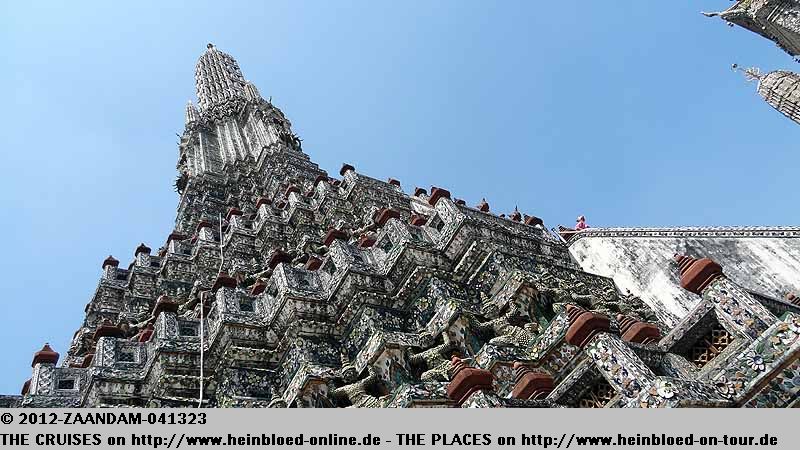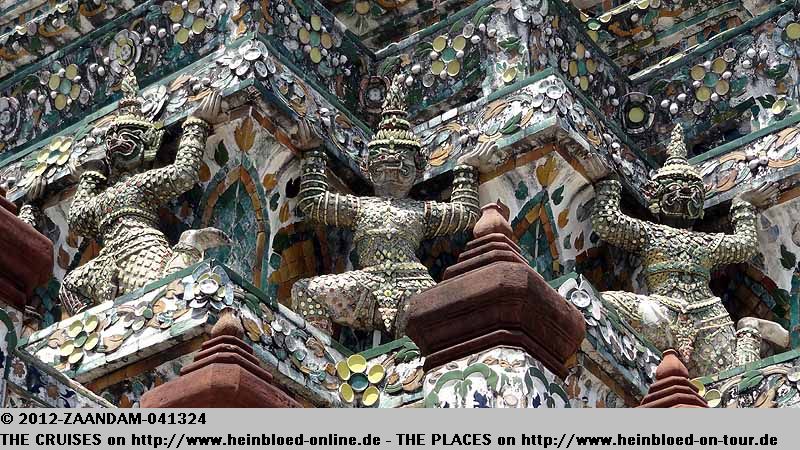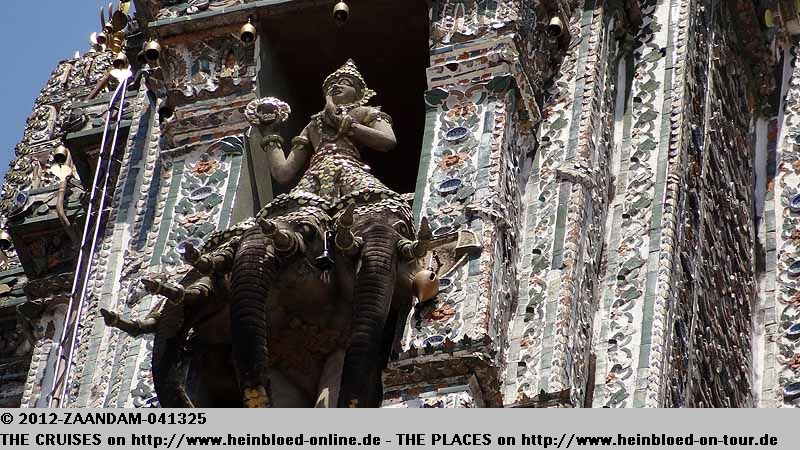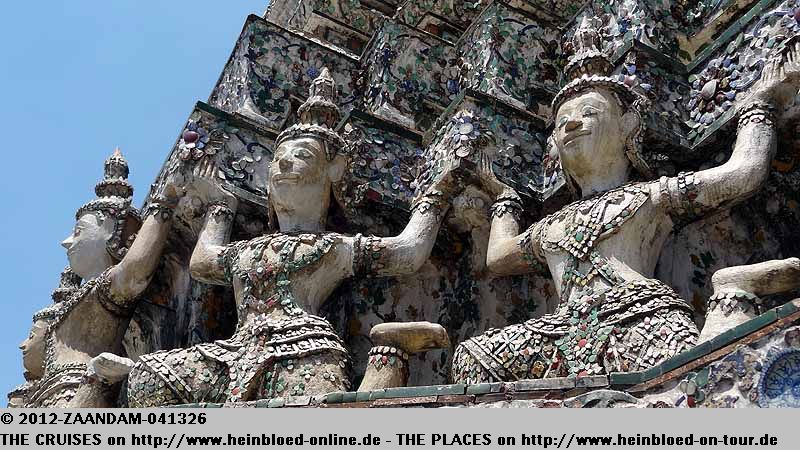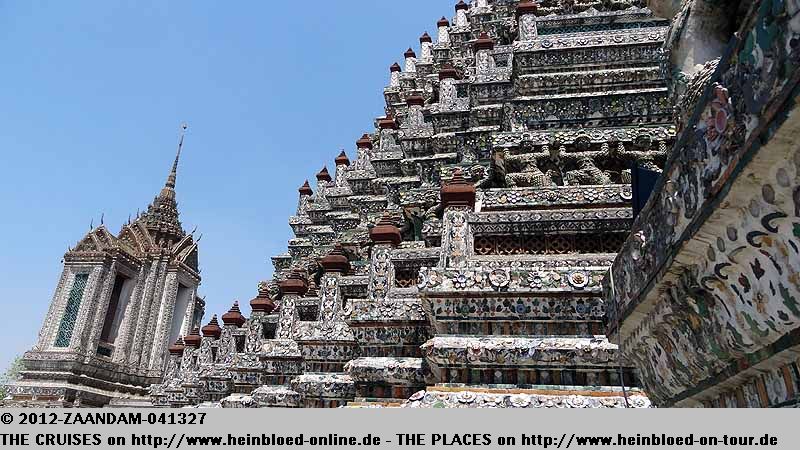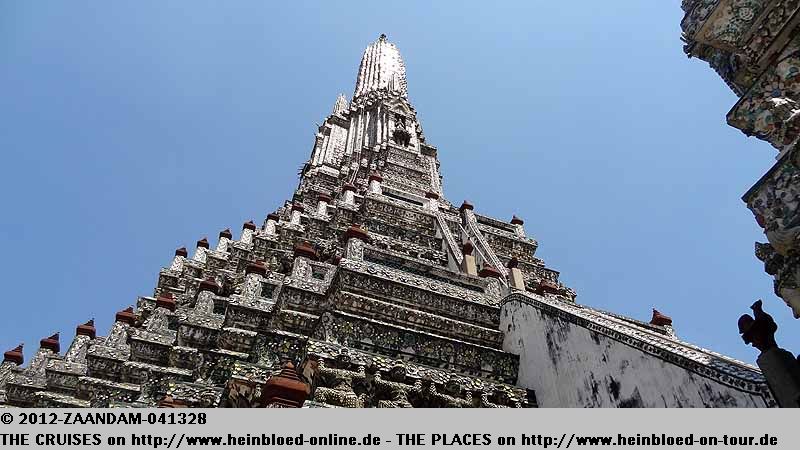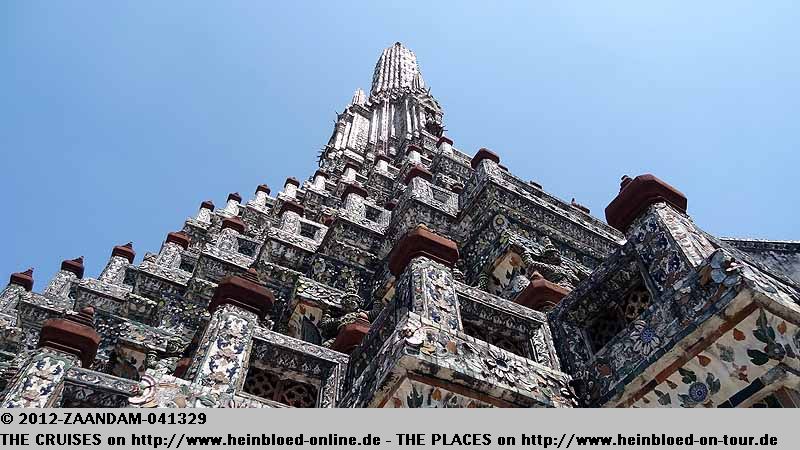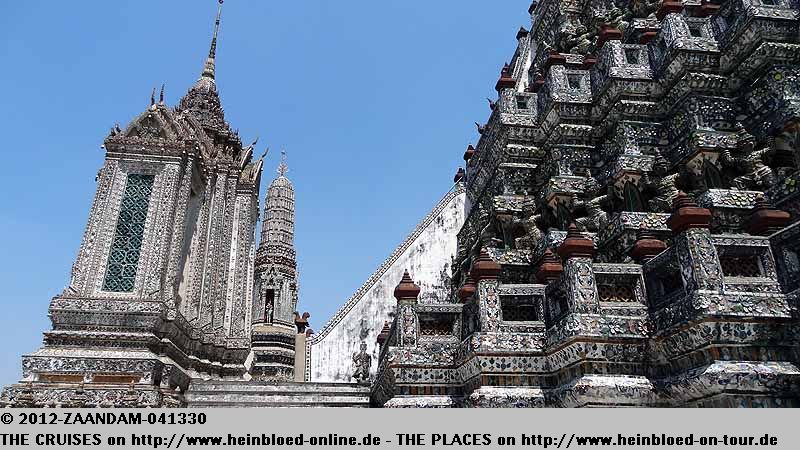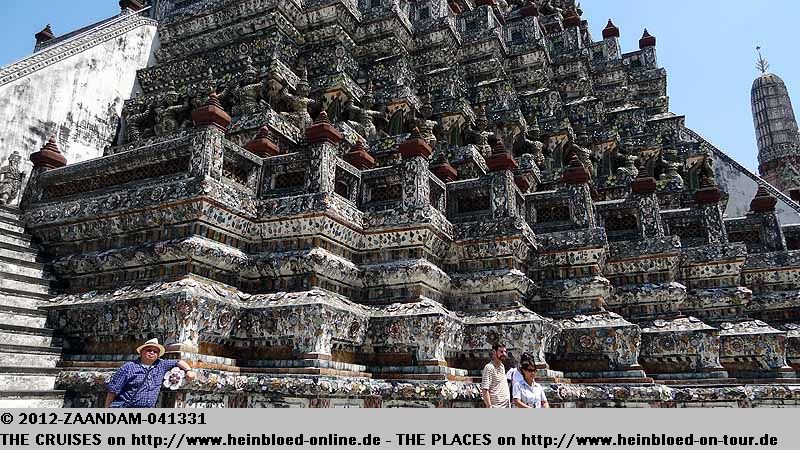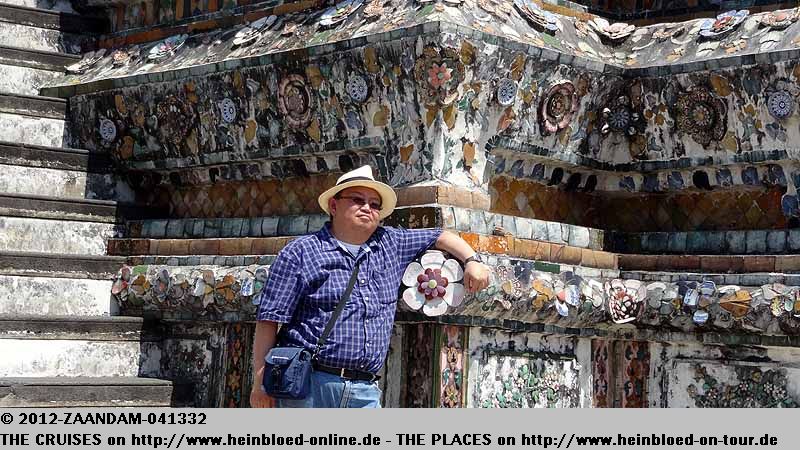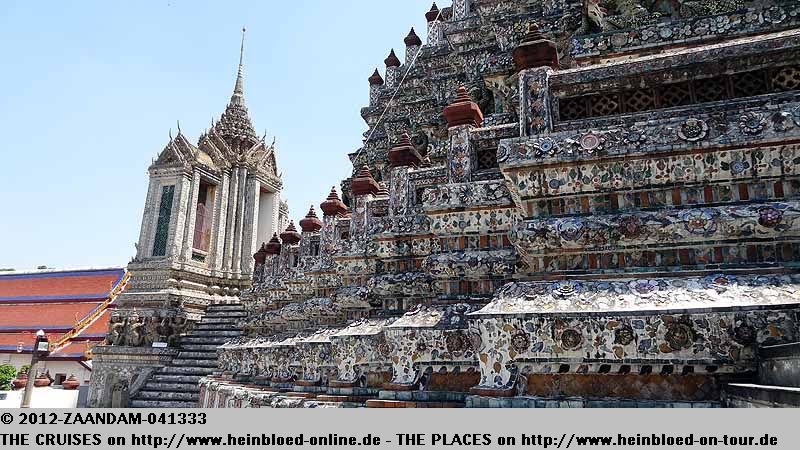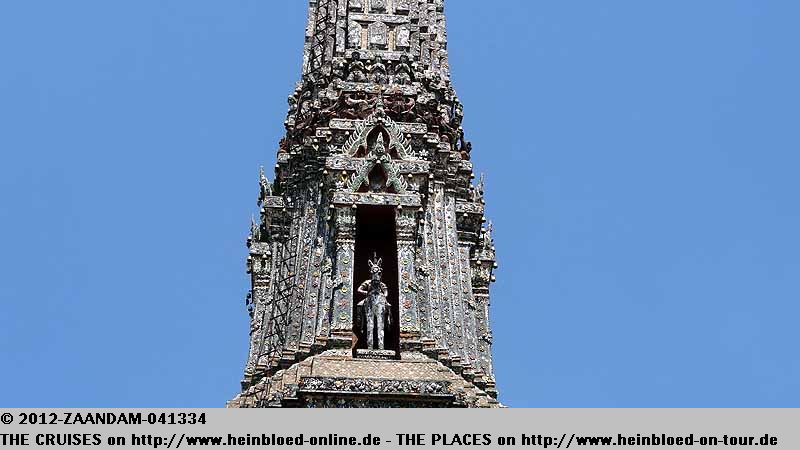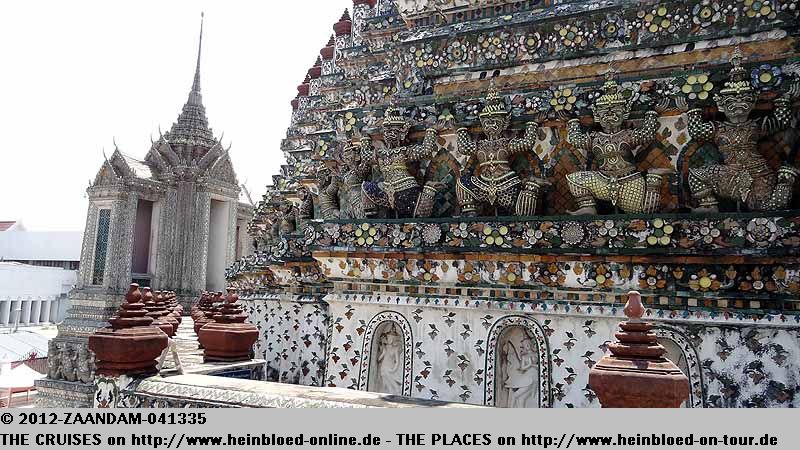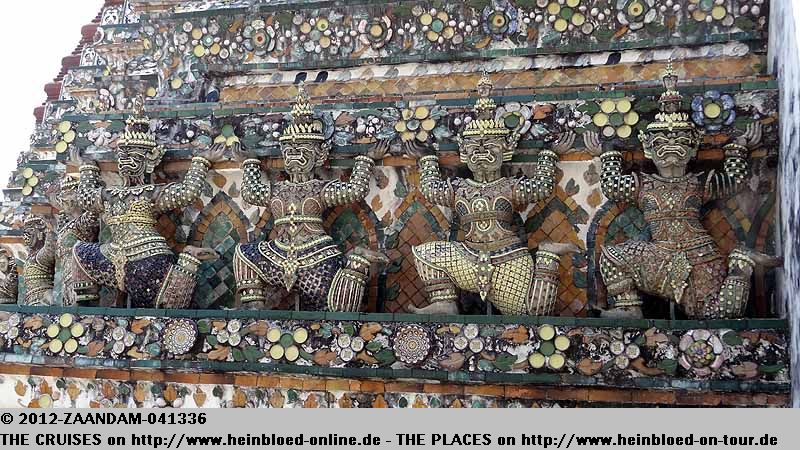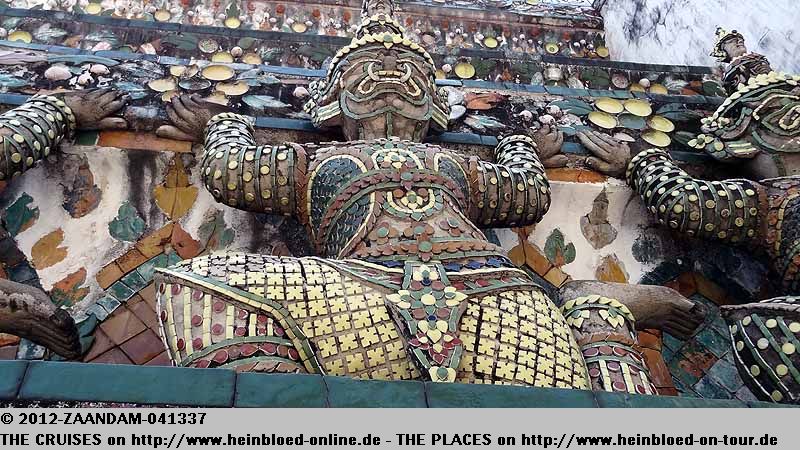 It was too hot to me because all the stones absorbed the heat and now reflected them.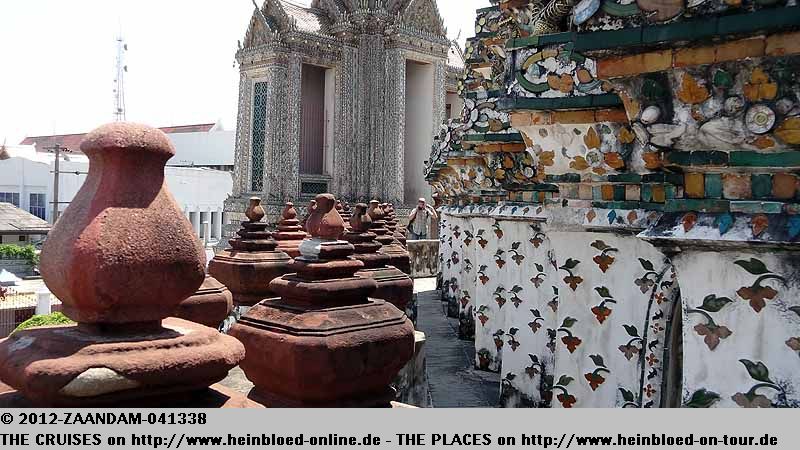 Mir war es aber zu heiß, weil natürlich die Steine die Wärme aufgesaugt und reflektiert haben.
Ursprünglich wollte Bruno auch nicht hochsteigen, aber dann hatte er sich doch dazu entschlossen hoch zu laufen, um noch ein paar Bilder von oben zu machen. Die vielen Details musste man sich einfach näher angucken.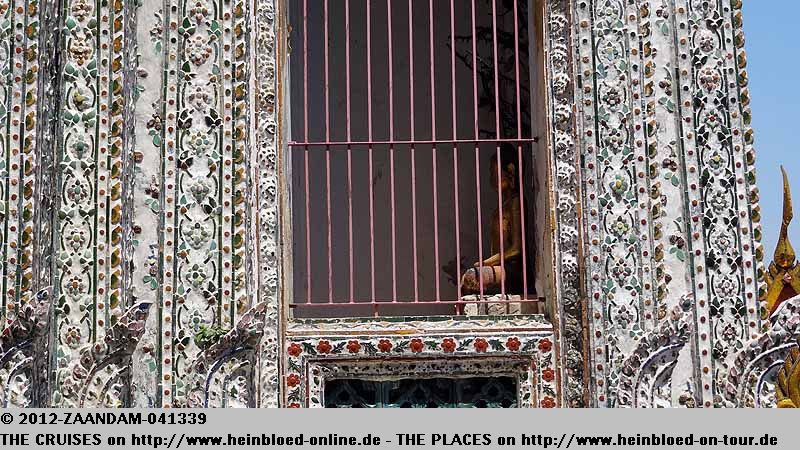 Originally Bruno did not want to climb to the top but then he decided to walk upwards to take some pictures. So many details you need to see.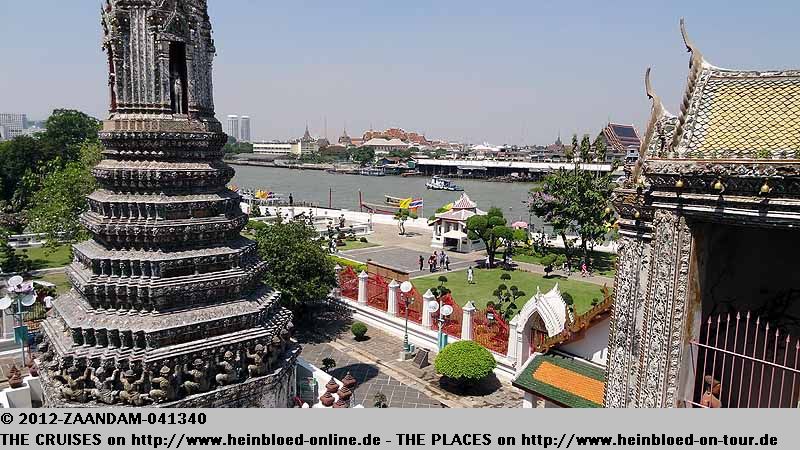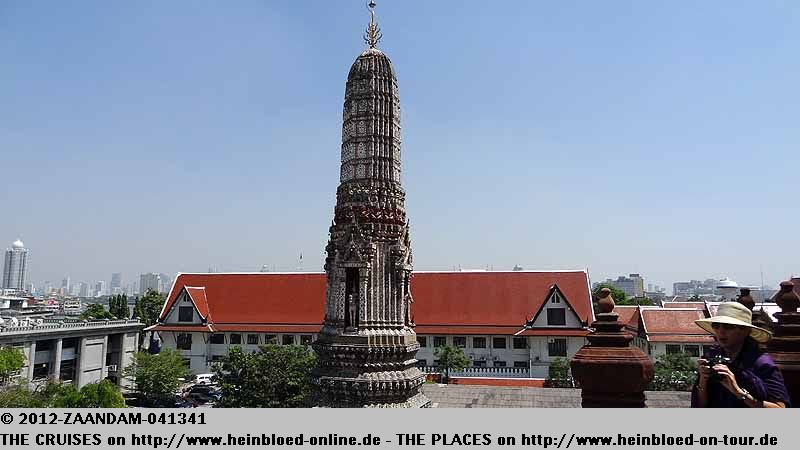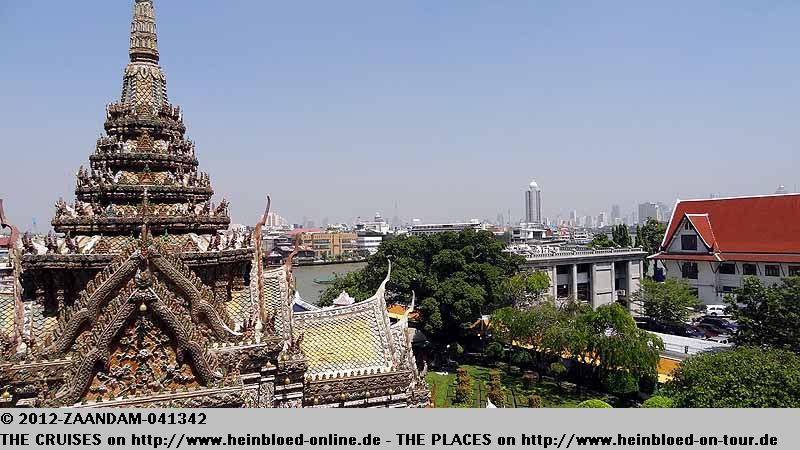 Es ging auch ziemlich steil wieder runter.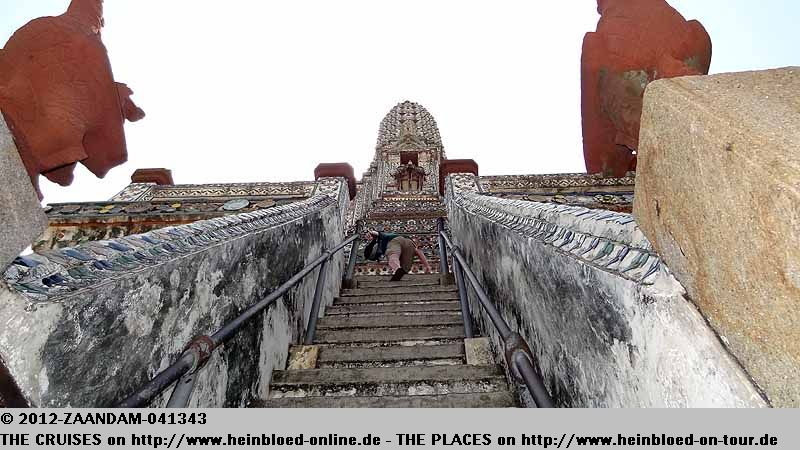 It was quite steep to get down again.

Sasa asked for us if the monchs would allow us to take a picture with them. But she said that we should not give them any money to thank them.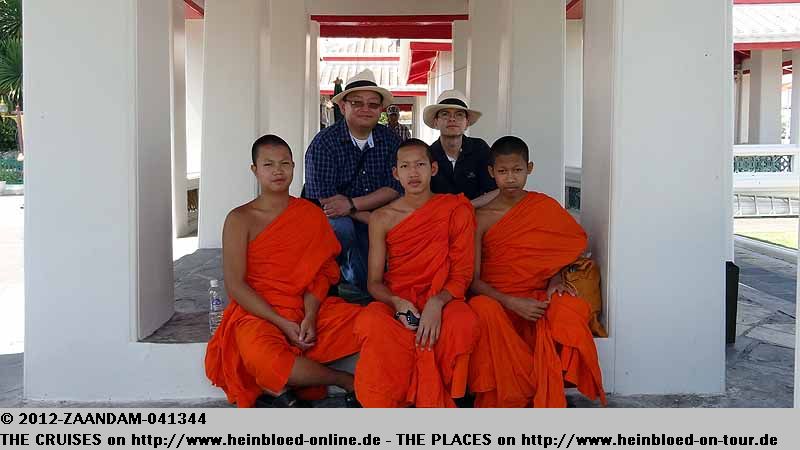 Sasa hatte für uns gefragt, ob sie sich mit uns fotografieren lassen würden. Sie hat aber gesagt, dass wir denen kein Geld geben dürften, um uns dafür zu bedanken.
Der Besuch in Wat Arun hat sich auf jeden Fall gelohnt. Auch hier gab es ein paar Verkaufsstände aber nicht so aggressiv wie in Gizeh, sondern sehr schön zurückhaltend, so dass man sich wirklich in Ruhe alles angucken konnte.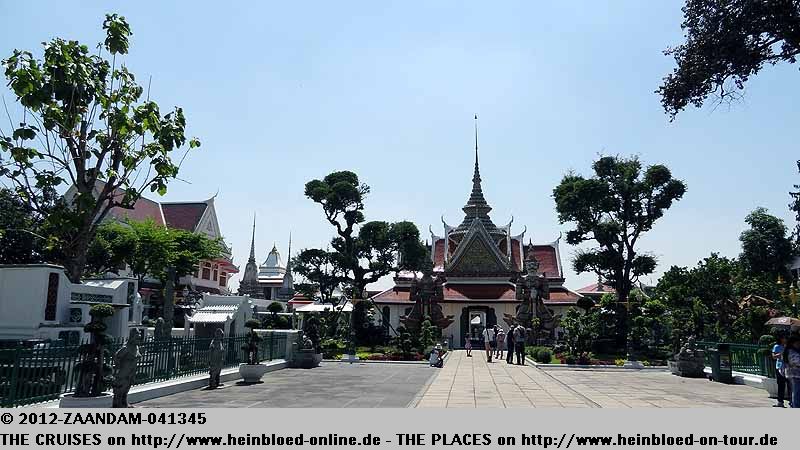 The visit of Wat Arun was worth to see. Here you find also some sales booth but it was not aggressive like in Gizeh but very decent so you could really look around without any pressure.