Scroll down for English explanations - alternates with German explanations.

In Kambodscha gibt es quasi zwei Währungen. An den Geldautomaten wird nur USD ausgezahlt.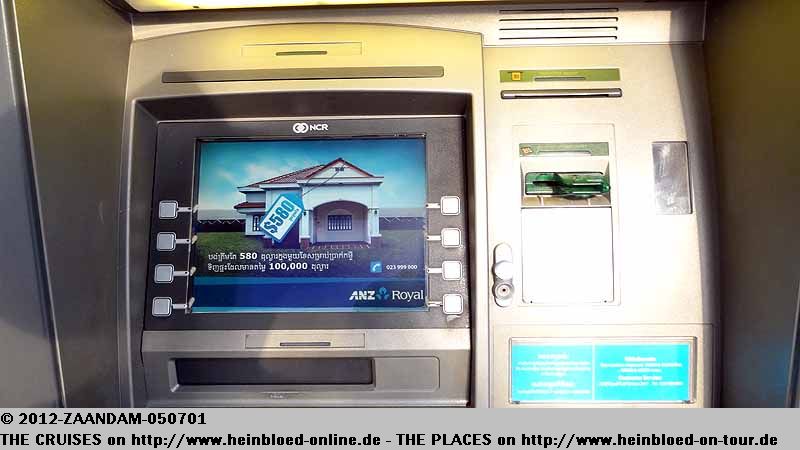 In Cambodia you have more or less two currencies. You got USD at the ATM.

As I can withdraw money without any charges I could get new Dollars for us. Unfortunately the transaction was limited to 500 USD.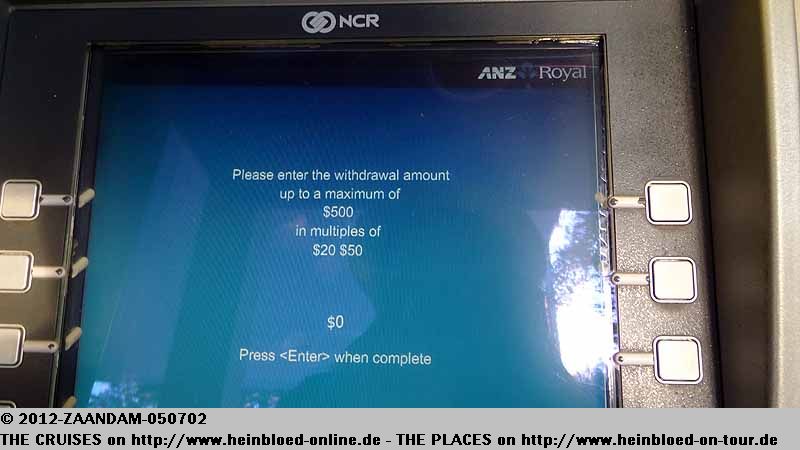 Da ich kostenlos Geld abheben kann, ist es für uns eine gute Gelegenheit uns mit Dollar zu versorgen. Leider ist die Abhebung auf 500 USD begrenzt.
Zufällig ist auf dem Weg zurück zum Hotel (Nachbargrundstück) ein Fotoladen. Dort bekommen wir einen Nachbau des externen Ladegerätes für den SONY-Akku, der in Deutschland ca. 70 EUR kostet. Hier bekommen wir ihn für 20 USD. Und er funktioniert.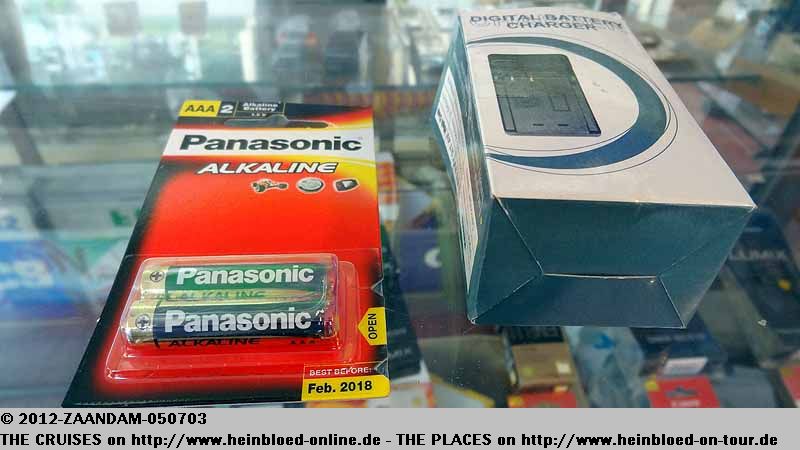 On the way back to the hotel (just next building) we found a photo shop by co-incidence. There we got a replicate of the external charger for our SONY-battery for which we had to pay in Germany around 90 USD. Here we got it for 20 USD. And it worked.

We were expected for dinner in the hotel. We asked for a Cambodian menu instead of a Western menu. They accepted our request without hesitation.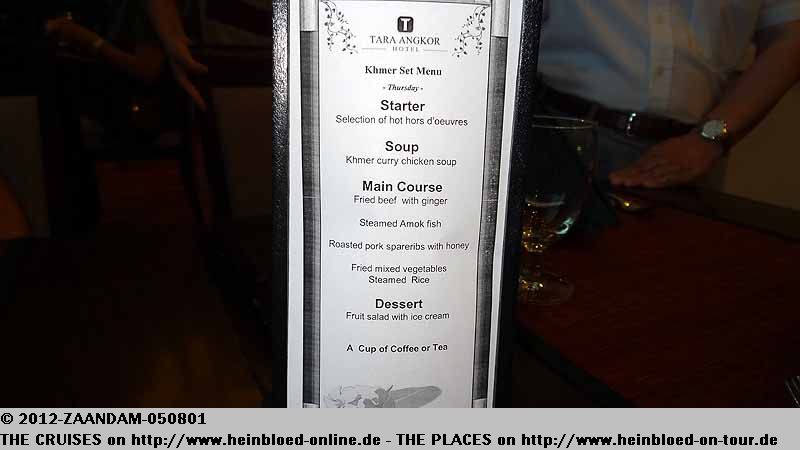 Im Hotel werden wir zum Abendessen erwartet. Wir hatten darum gebeten, dass wir abends kein westliches Menü bekommen, sondern ein kambodschanisches Menü. Diesen Wunsch erfüllt man uns gerne.
Faszinierend sind die Säfte, wie hier mein Ingwer-Saft.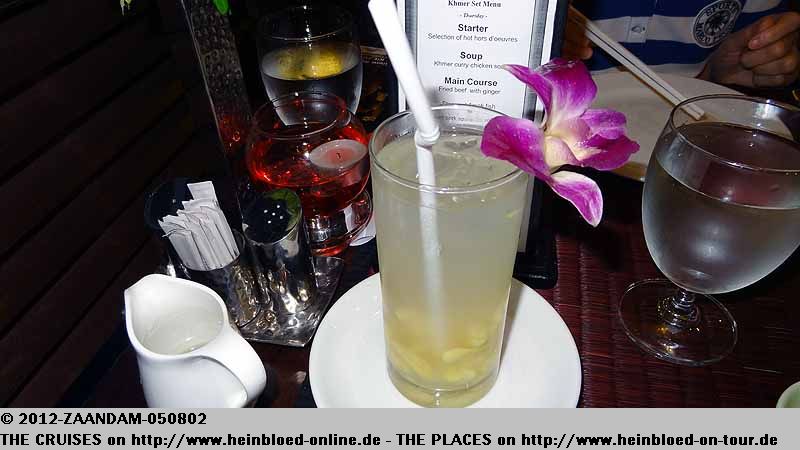 The juices were very fascinating like here with ginger.

And all the other iced teas which you cannot get on the ship or in Germany.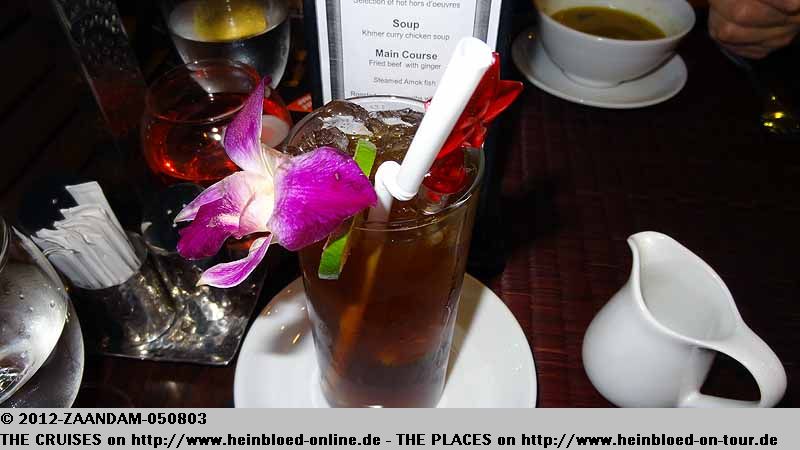 Und die anderen Eistee-Sorten, die man auf dem Schiff oder in Deutschland nicht bekommt.
Das Essen war wieder richtig lecker...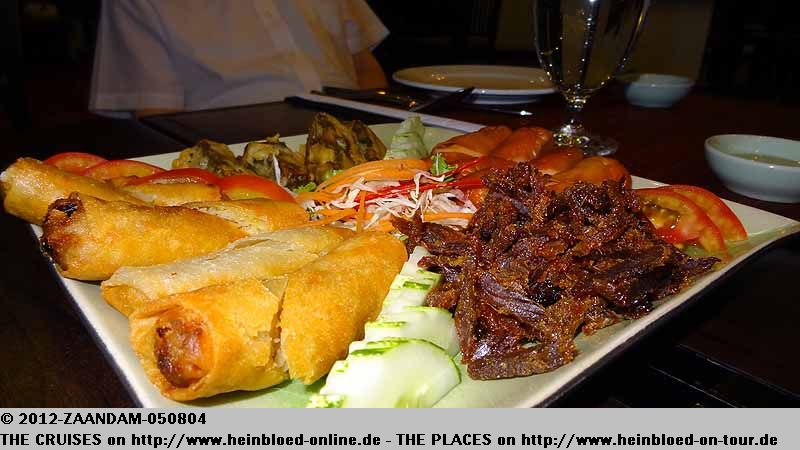 The food was very tasty again...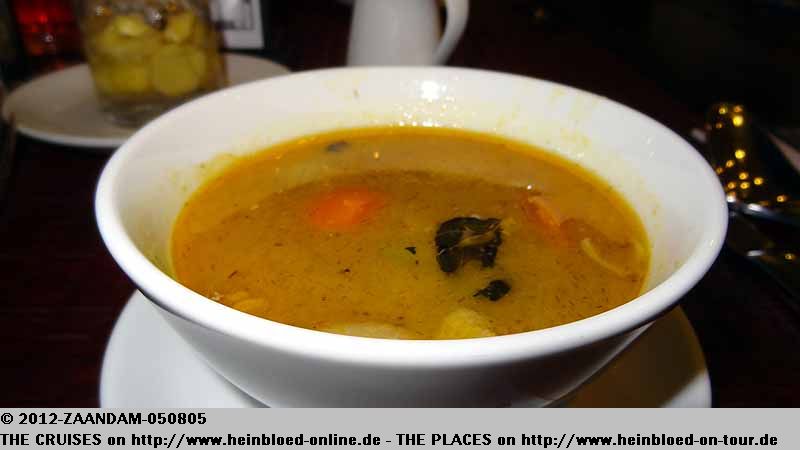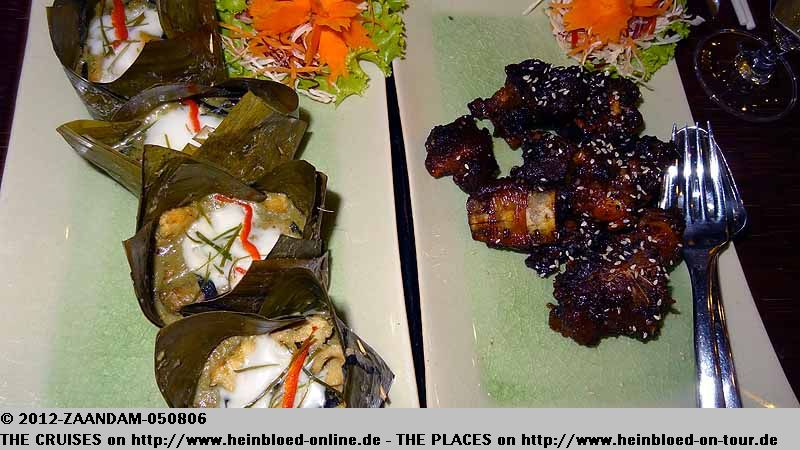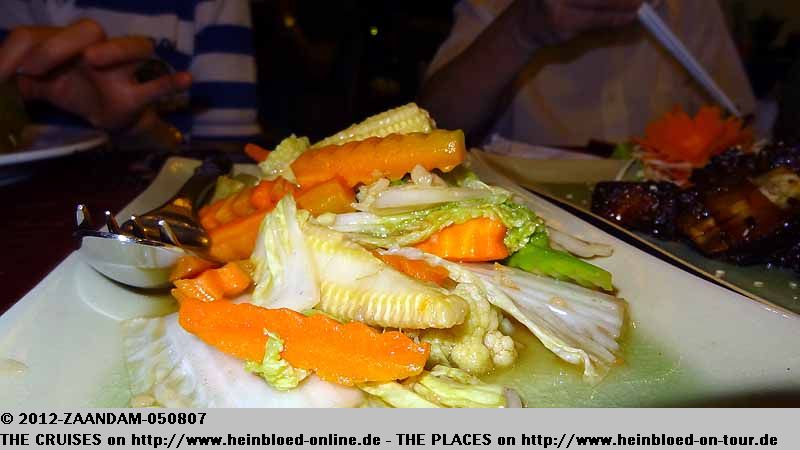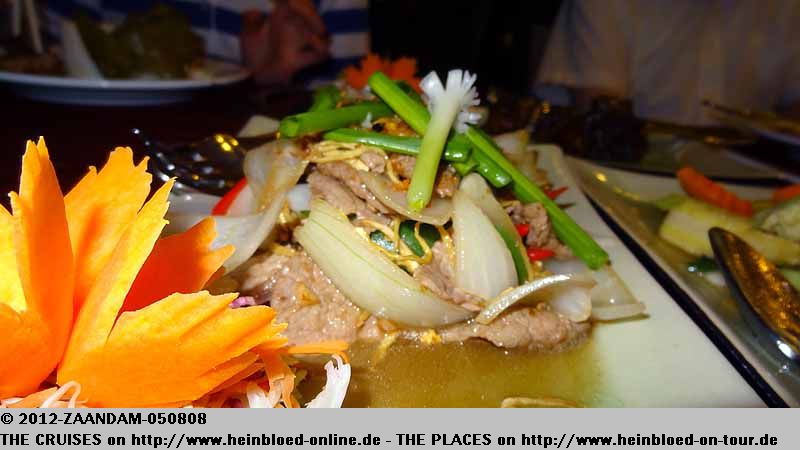 Once again thank you for let us have a Khmer dinner.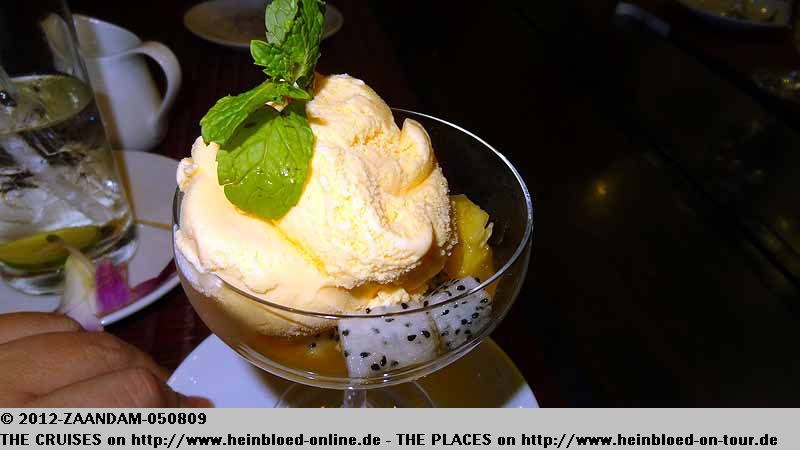 Vielen Dank nochmals dafür, dass wir ein Khmer Abendessen bekommen konnten.
Abends haben wir uns eine Spa-Anwendung gegönnt. Wir hätten hier noch in den Pool springen können, aber dafür war leider die Zeit zu knapp.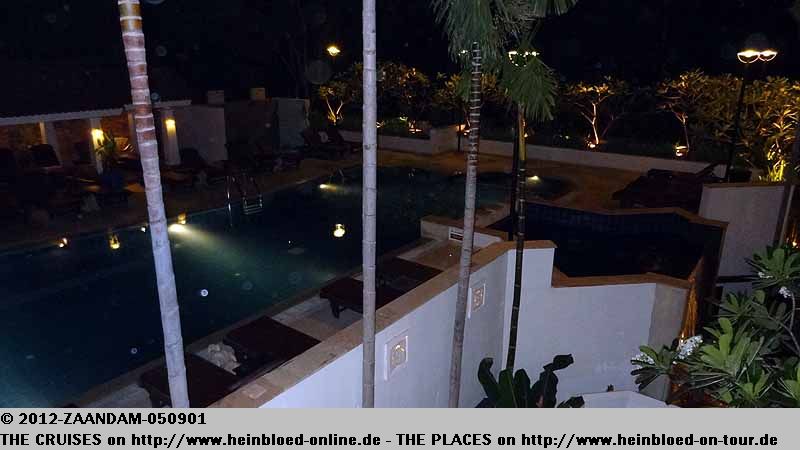 In the night we afforded a spa-treatment. We could have jumped into the pool but it was too tough to add this too our plans for the night.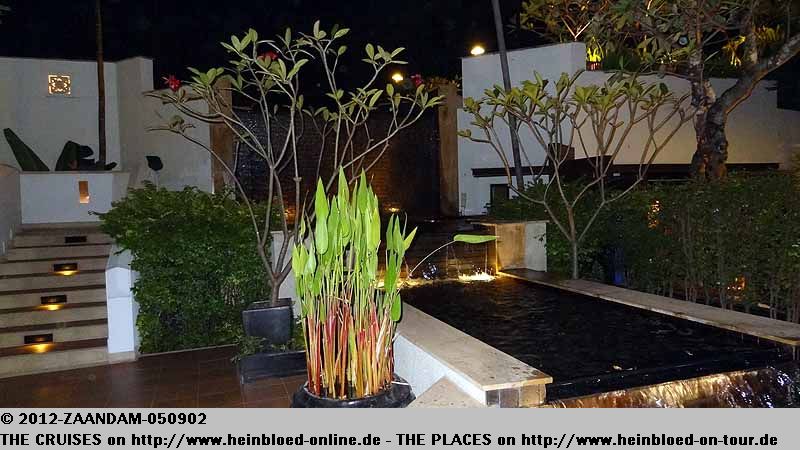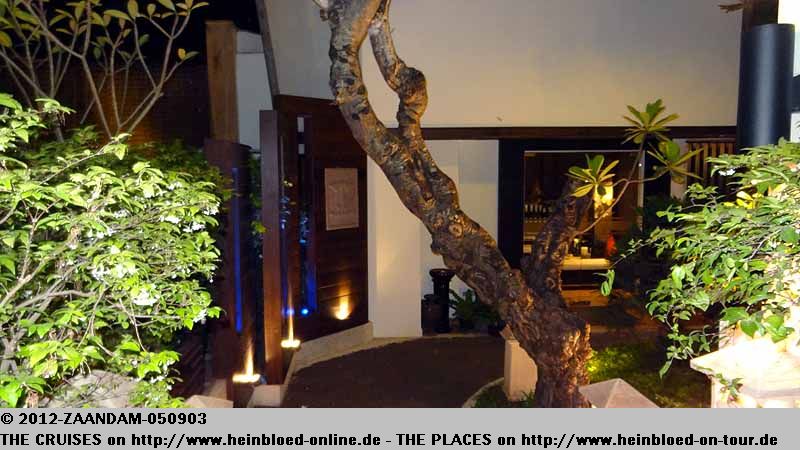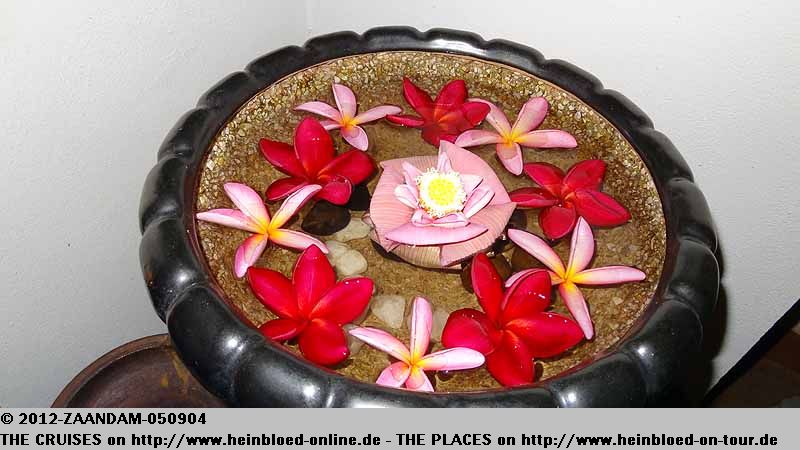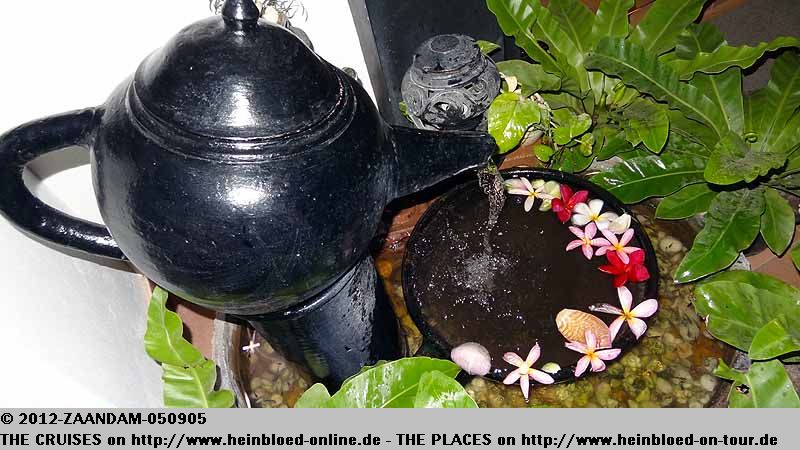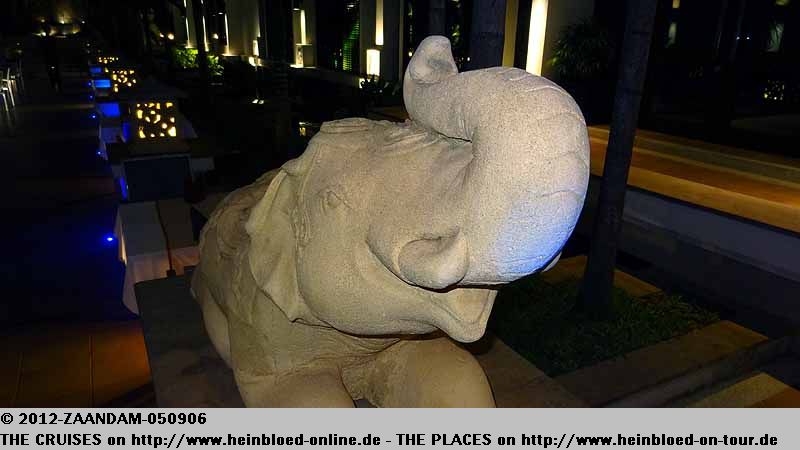 Wir werden wieder mit Tee und einem kalten Tuch empfangen.

They welcomed us with a wet cold towel and a cup of tea.

The treatment took 90 minutes. It did not cost too much. And we enjoyed every single minute...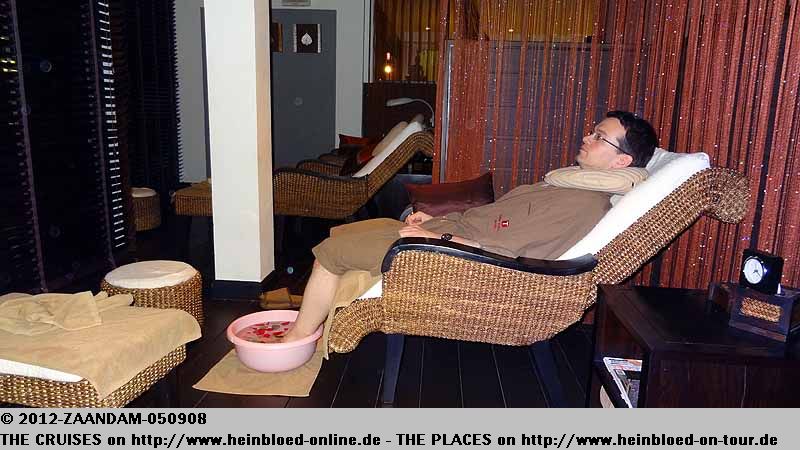 Die Behandlung dauerte 90 Minuten. Kostete wirklich nicht viel. Und wir haben jede Minute genossen...
Und so sah das Ergebnis aus... Wir haben uns so wohl gefühlt, dass wir lieber gleich schlafen wollten und nicht mehr auf den Nachtmarkt mit dem Tuk-Tuk losziehen. Und der Schlaf nach der Behandlung war wunderbar...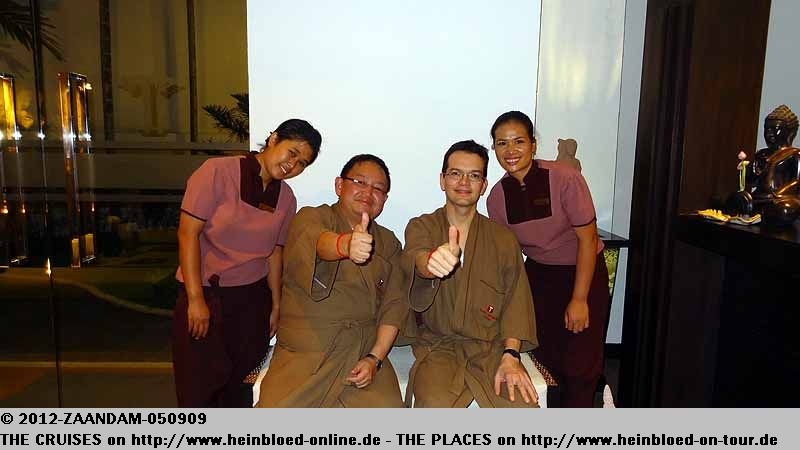 And that was the result looked like... We felt us so well that we preferred to go to sleep immediately instead of going by a tuk-tuk to the night market. And our sleep after this treatment was just wonderful...