Scroll down for English explanations - alternates with German explanations.

Man braucht ca. zwei Stunden nach Saigon und wir legen bereits um 17.00 Uhr ab. Zustände wie bei MSC...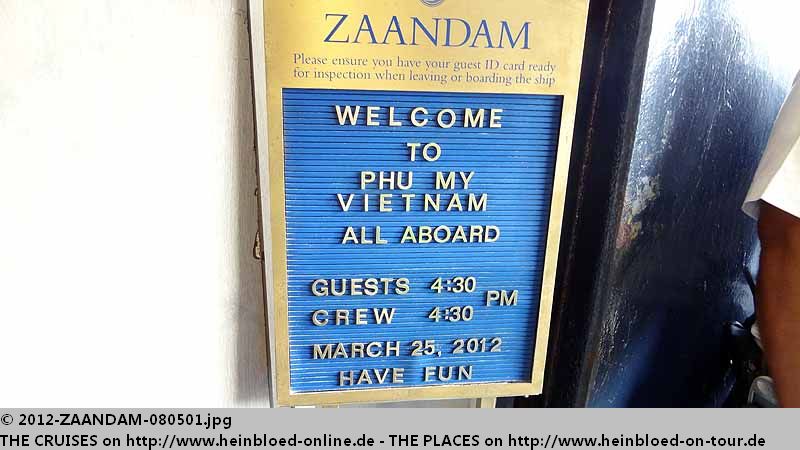 You need about two hours to Saigon and we already set sail at 17.00 hrs. It was like with MSC...

Let us the long waiting time to have a common picture in front of ZAANDAM.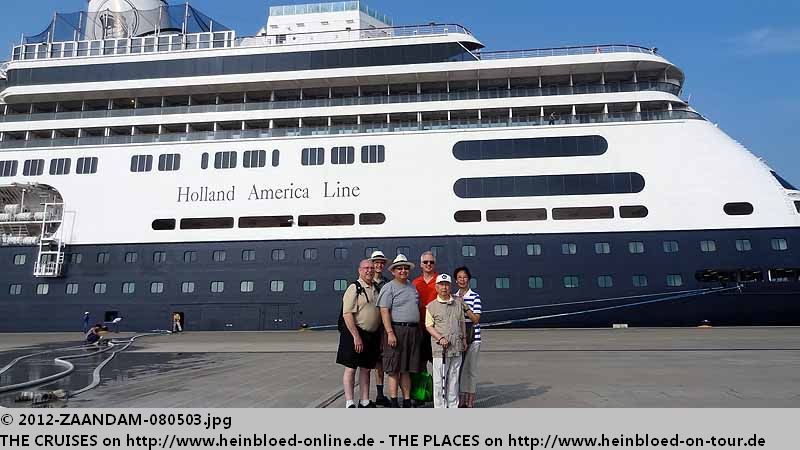 Nun wir nutzen auch mal die lange Wartezeit, um mal ein gemeinsames Bild vor der ZAANDAM zu machen.
07.30 Uhr sollte die Tour beginnen und wir sollten spätesten gegen 09.00 Uhr in Saigon sein. Es ist 08.50 hrs, als wir losfahren. Nach dem ich den Wagen besorgt habe, will der Fremdenführer, dass wir stattdessen zu einem Personenanleger fahren. Nun ich hatte die Nase voll: er durfte entweder im Wagen bleiben und die Arbeit machen, für die wir ihn bezahlt haben oder aussteigen. Keine weiteren Experimente mehr. Er versucht den Fahrer zu überreden, uns zum Bootsanleger zu fahren. Nun greifen auch BJ und Guenther ein und legen ihm nahe das Fahrzeug zu verlassen. Er gibt auf und bleibt ihm und kommt seiner Arbeit als Fremdenführer nach. Sie hatten acht Monate Zeit diesen Bootsanleger zu finden und einen Wagen dahin zu arrangieren.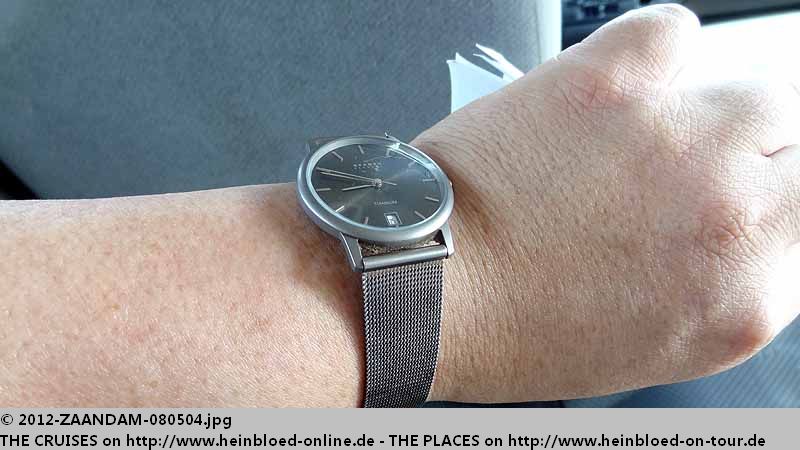 07.30 hrs the should begin and we should arrive in Saigon not later than 09.00 hrs. It was 08.50 hrs before we left. After I arranged the car the tour-guide wanted us to go to a passenger pier. But I was nuts: he might stay in the car and do the job we paid for or he might leave the car. No more trials and errors. He tried to persuade the driver to get us to the boat pier. Now BJ and Guenther intervened and recommended him to leave the car. He gave up and stayed and started to do his job as tour-guide. They had eight months tme to find the boat pier and arrange a car to this place.

Phy My did not appear like a special attraction.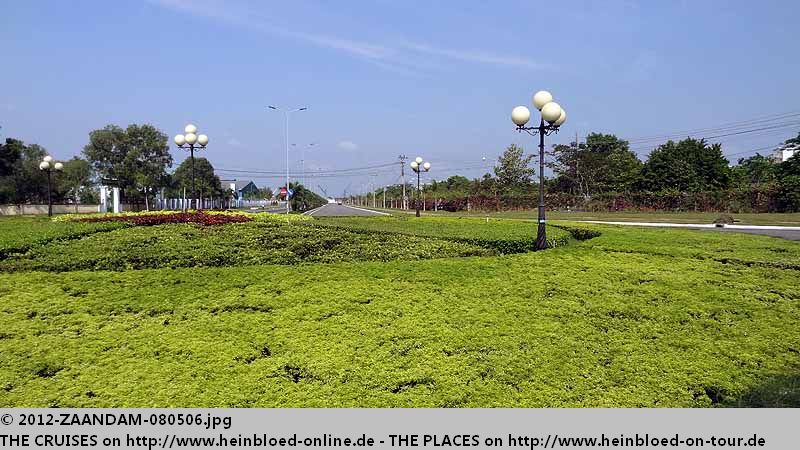 Eine besondere Attraktion scheint Phu My nicht zu sein.
Bisheriger Höhepunkt: der Geldautomat.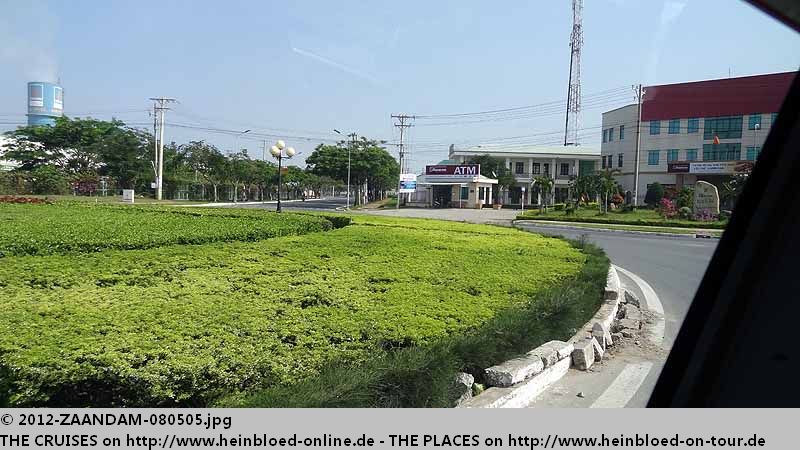 The highlight so far: the ATM.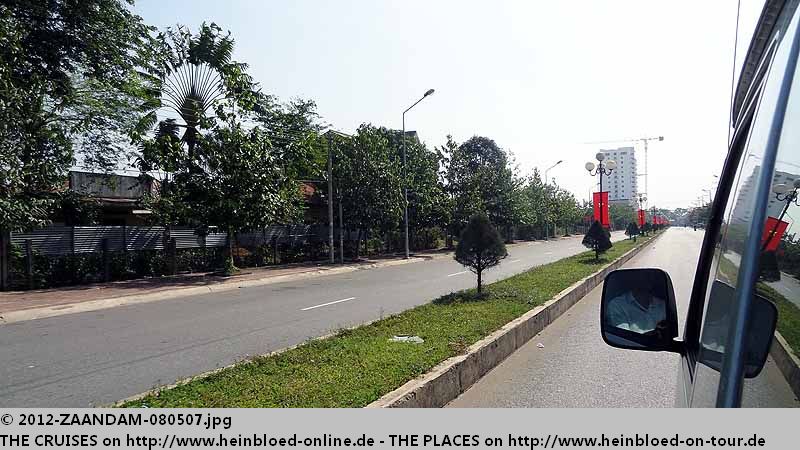 Zum Glück ist Sonntag, so geht die Fahrt nach Saigon sehr zügig, weil es ruhig auf den Straßen ist.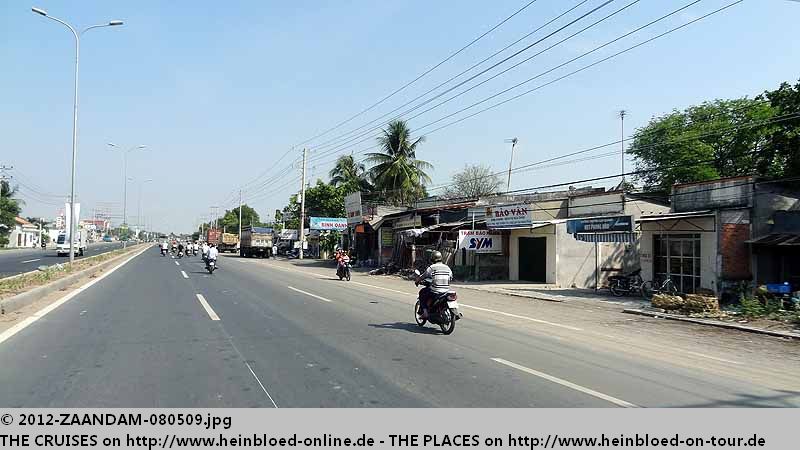 We had luck as it was Sunday. So the ride to Saigon was quite speedy because the roads were calm.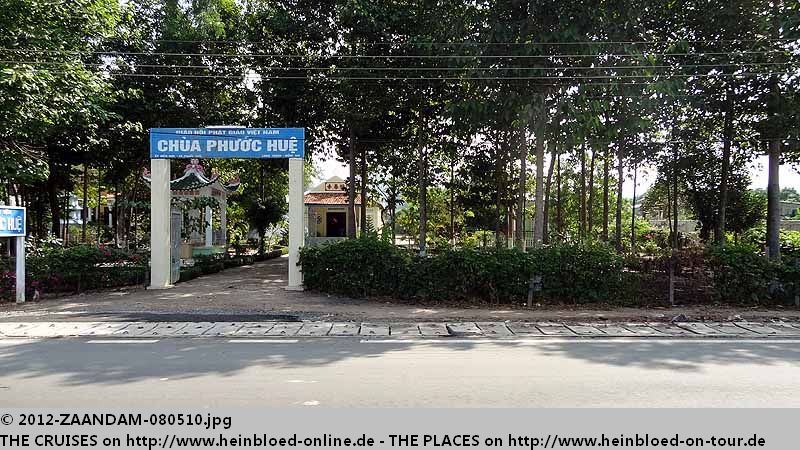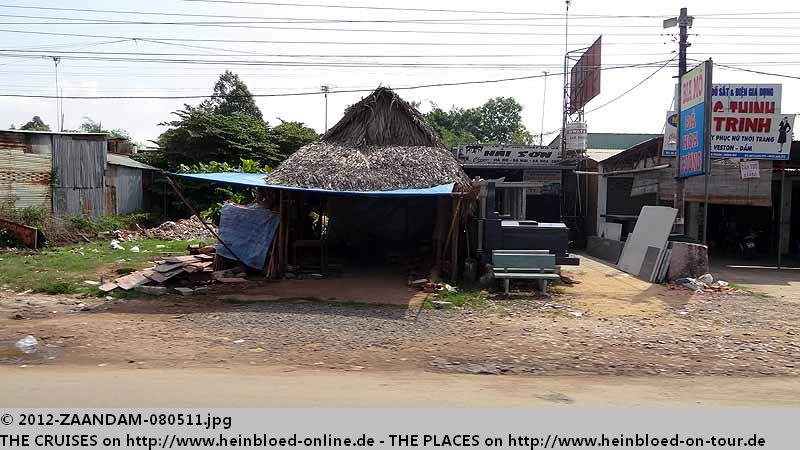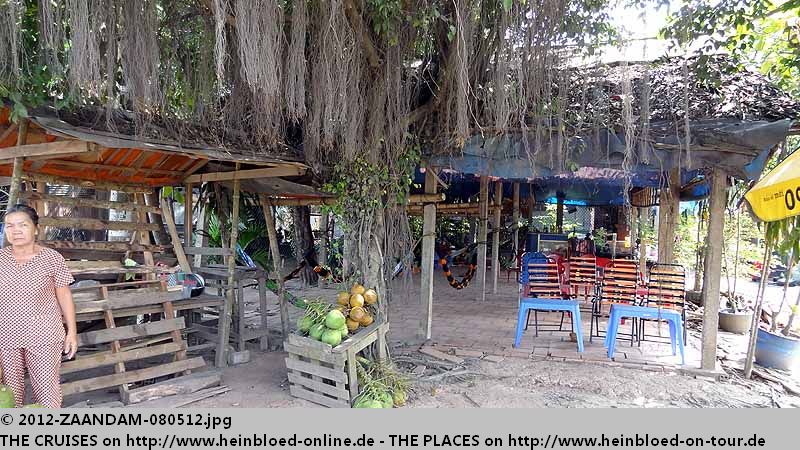 Unser Fahrer hält zwischendurch an, weil er einen Kaffee braucht. Wir werden allerdings nicht gefragt, ob wir vielleicht auch etwas zu trinken kaufen möchten oder die Toiletten aufsuchen möchten. Aber nochmals: Den Fahrer habe ich engagiert. Der Fremdenführer bzw. die Agentur haben mit ihm nichts zu tun.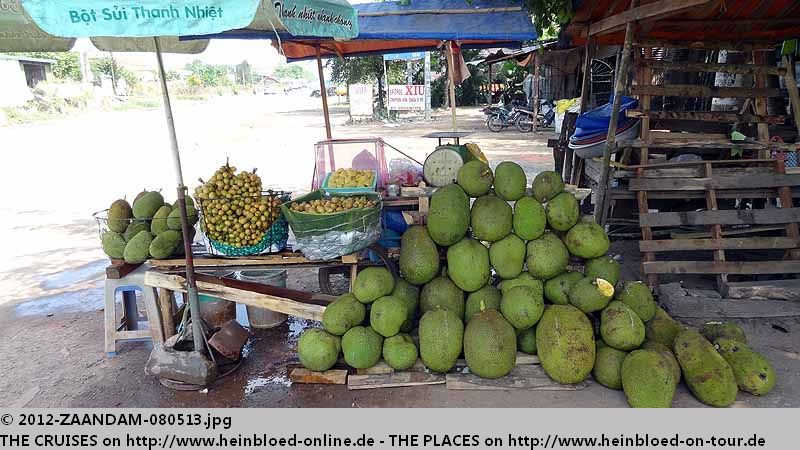 Our driver stopped enroute because he need a coffee. But he did not ask if we would like to buy somehting to drink or to see the toilet. But again: I hired the driver. Neither the tour-guide nor the agent had anything to do with him.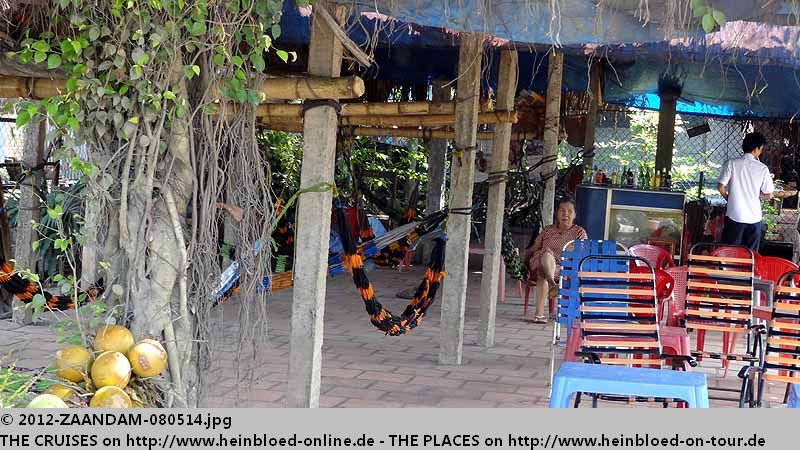 BJ und Guenther lassen sich ihre gute Laune nicht nehmen.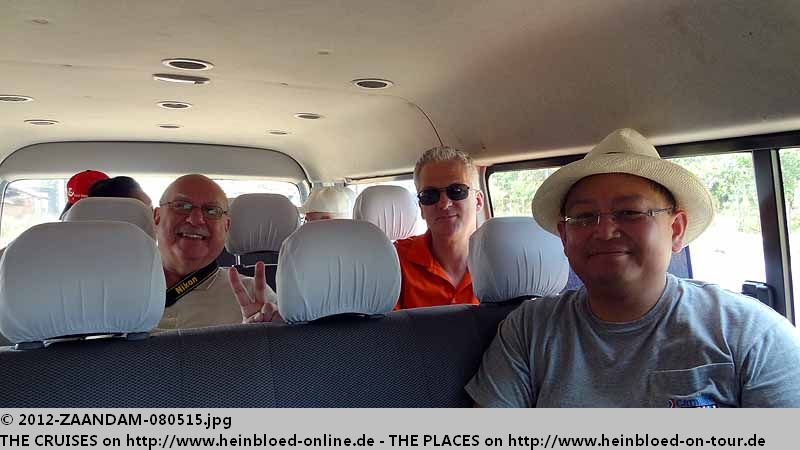 BJ and Guenther did not loose their good temper.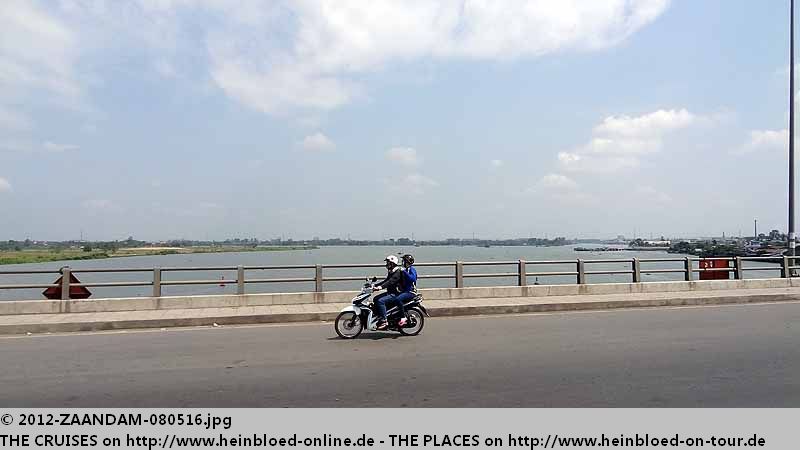 No - that was not Angkor Wat but an amusement park in the suburbs of Saigon.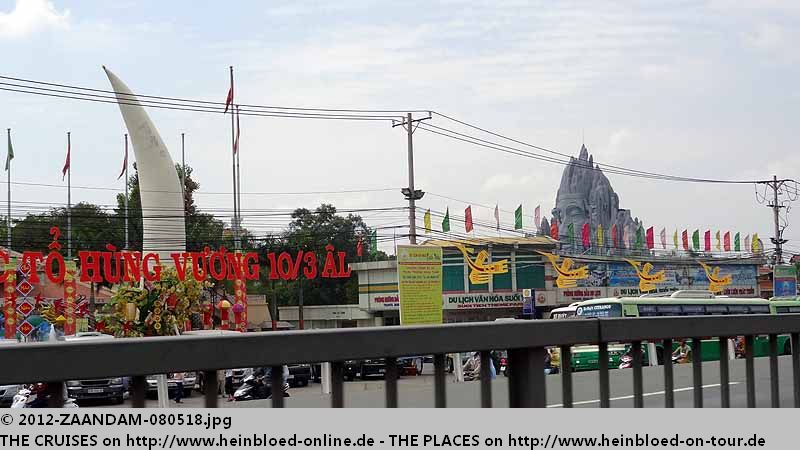 Nein - das ist nicht Angkor Wat, sondern ein Vergnügungspark vor den Toren Saigons.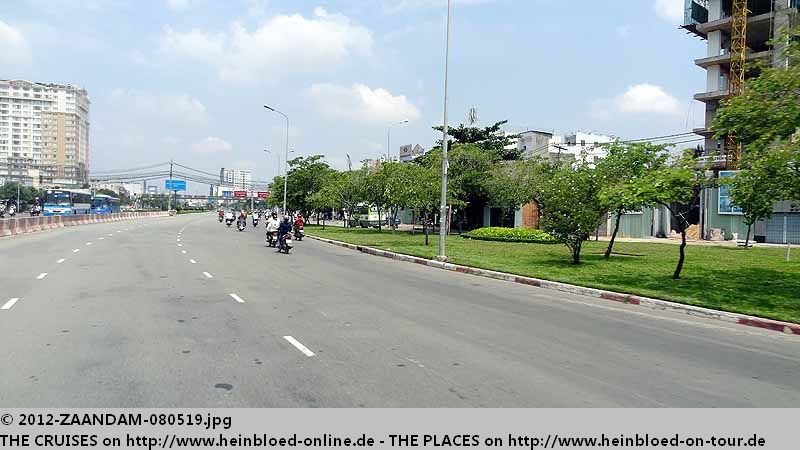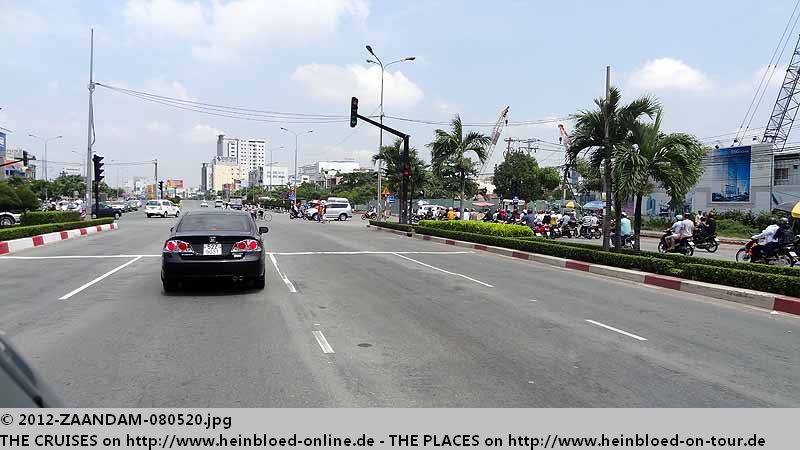 Wirkt irgendwie wie Ost-Berlin vor der Wende...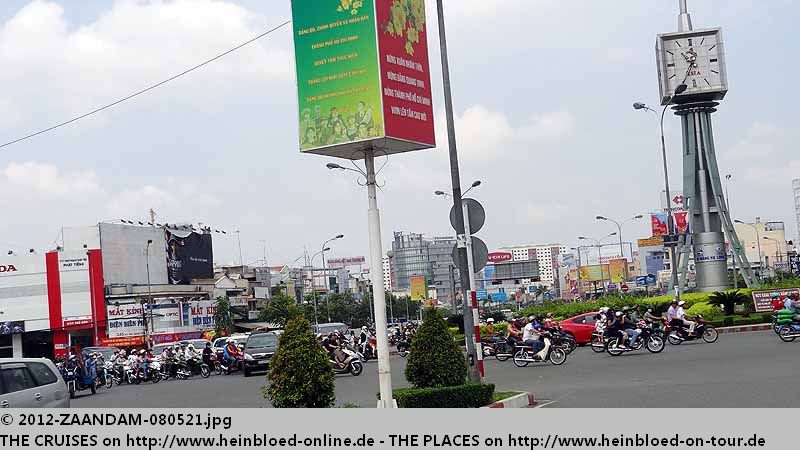 Looked like East-Berlin before the wall turned down.