Scroll down for English explanations - alternates with German explanations.

Es geht auf Kanalfahrt...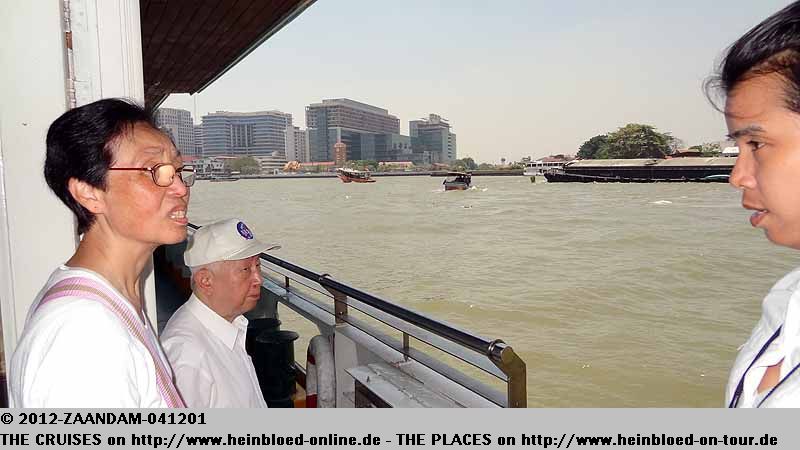 Let's make a canal tour.

Honestly: it was not easy to get on and off the boats.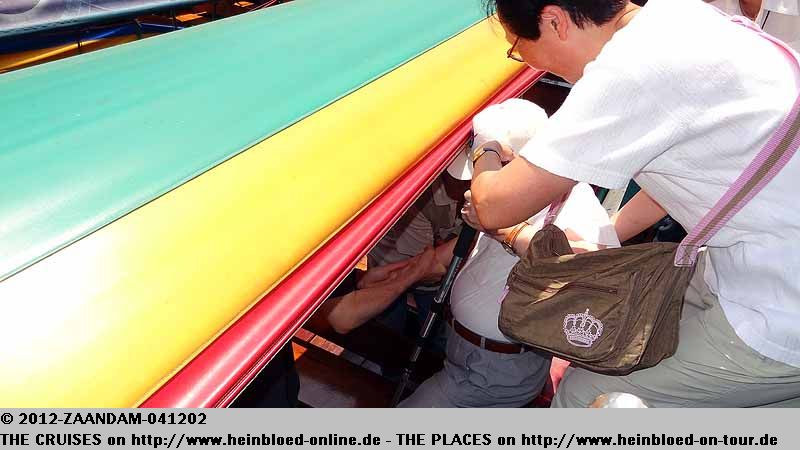 Also ganz ehrlich: Ein- und Aussteigen ist nicht einfach...
Aber danach fühlt man sich wie bei James Bond 007 "Der Mann mit dem Goldenen Colt".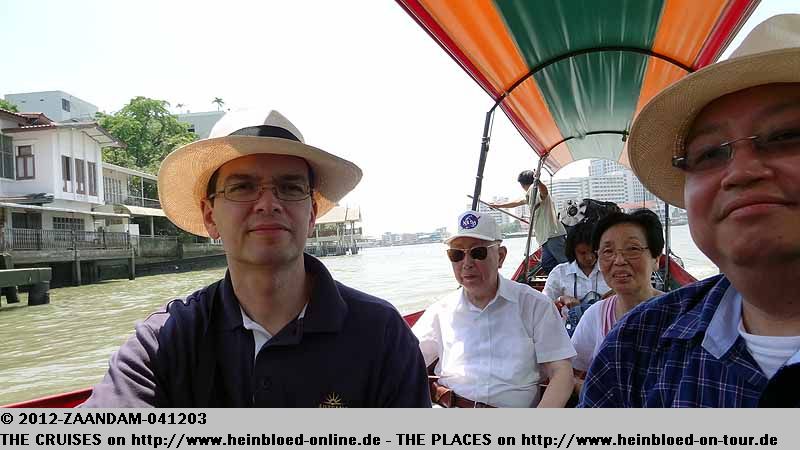 But there after you feel like James Bond 007 "The Man with the Golden Gun".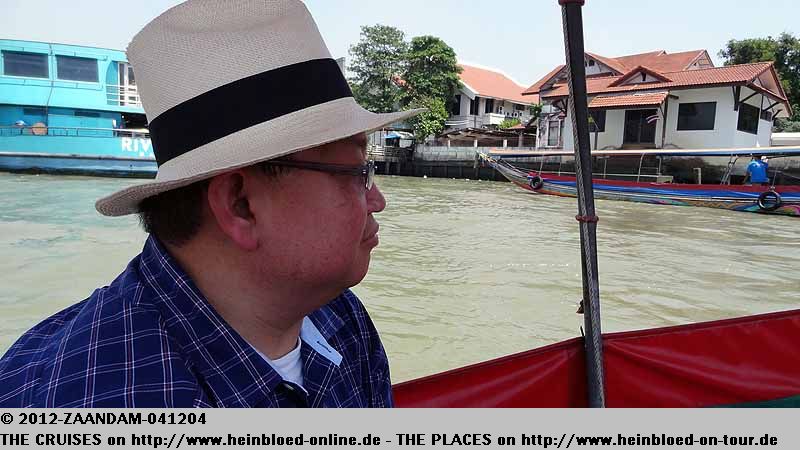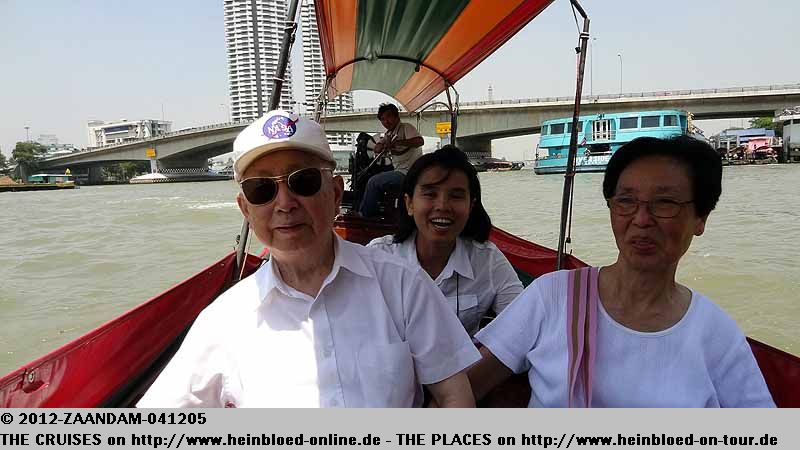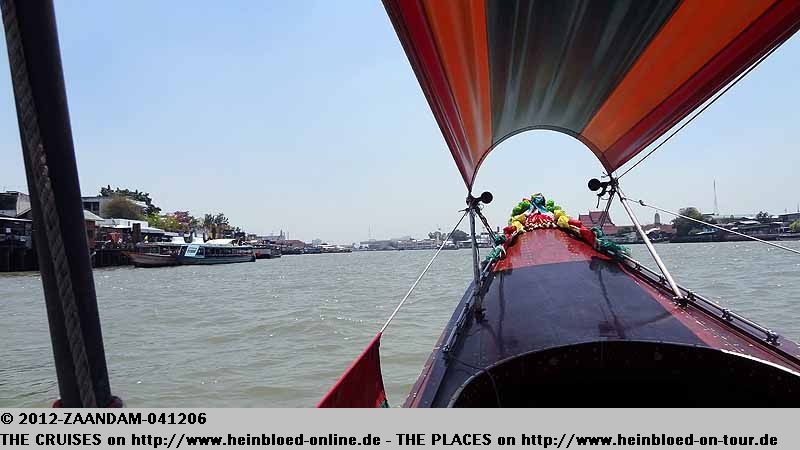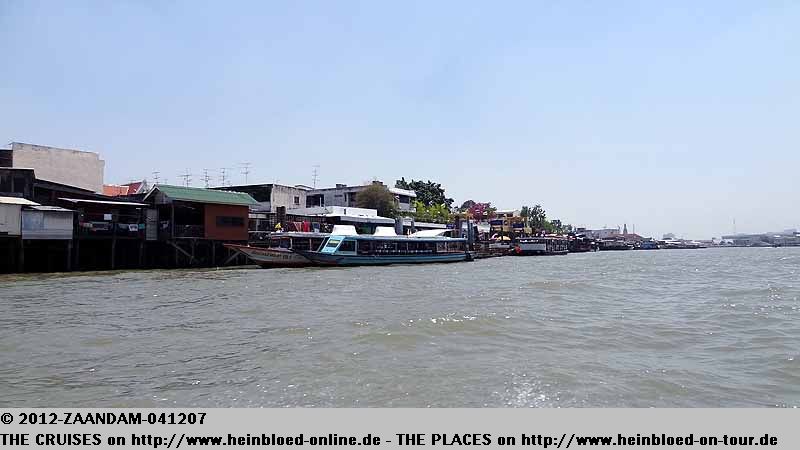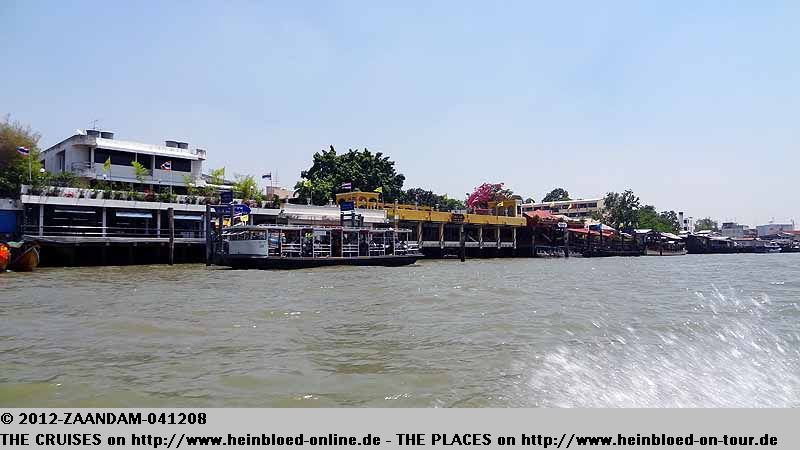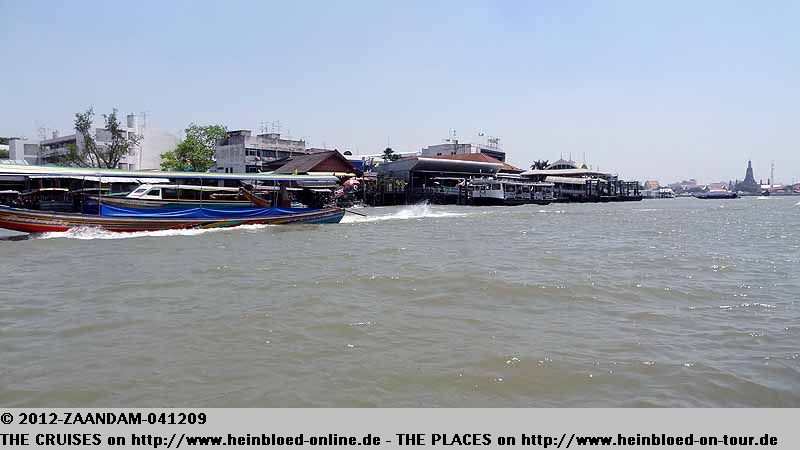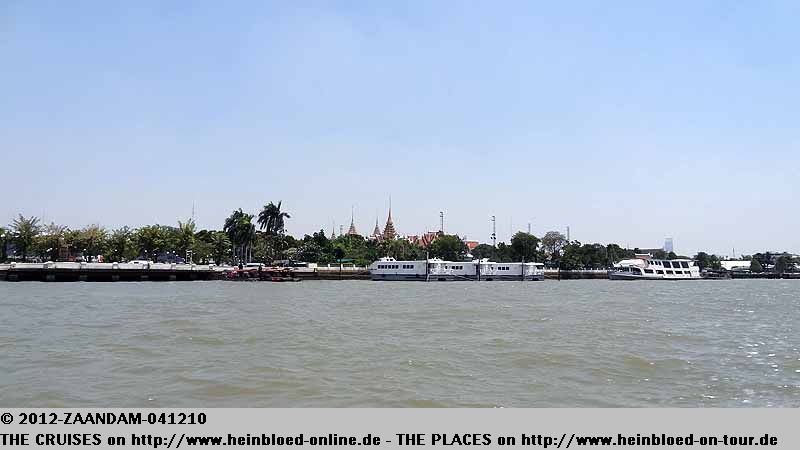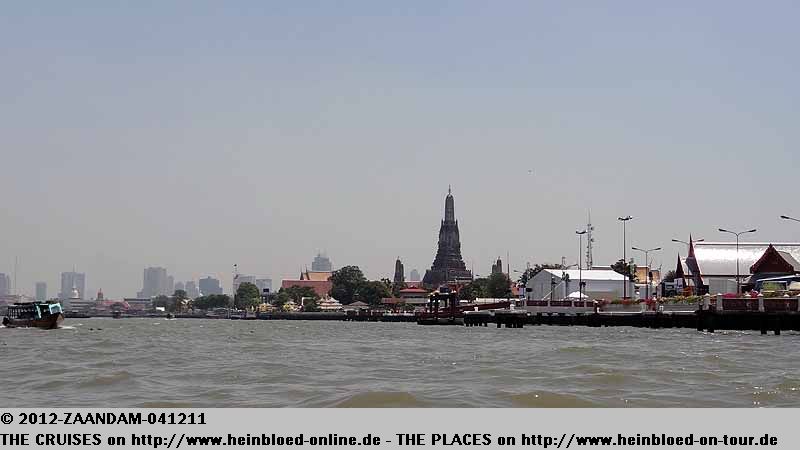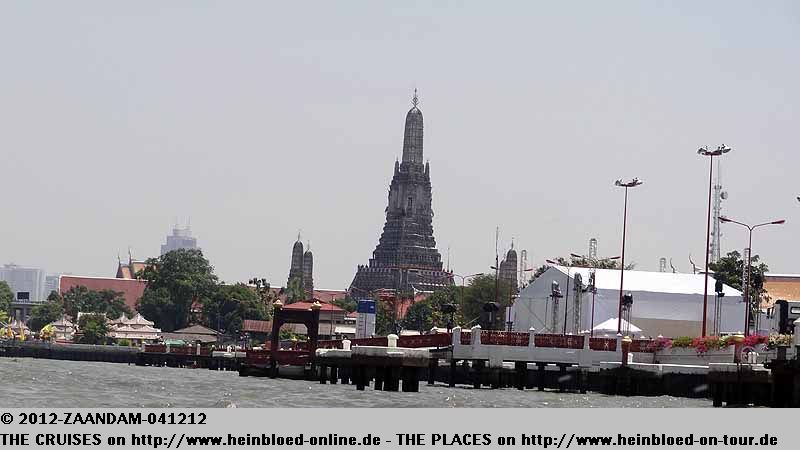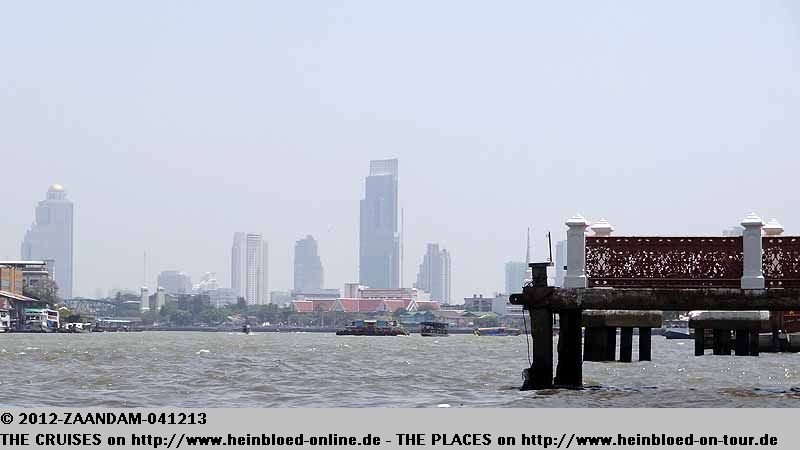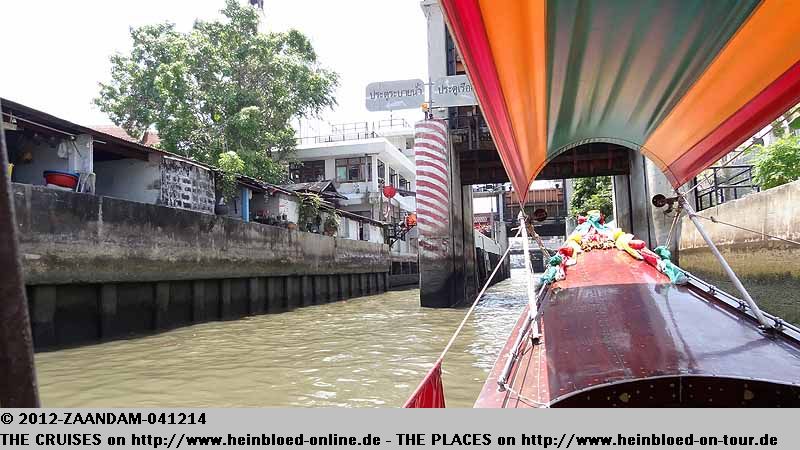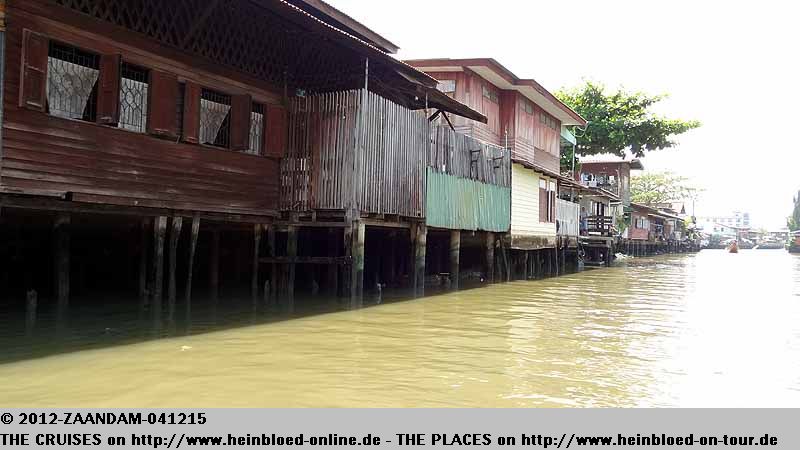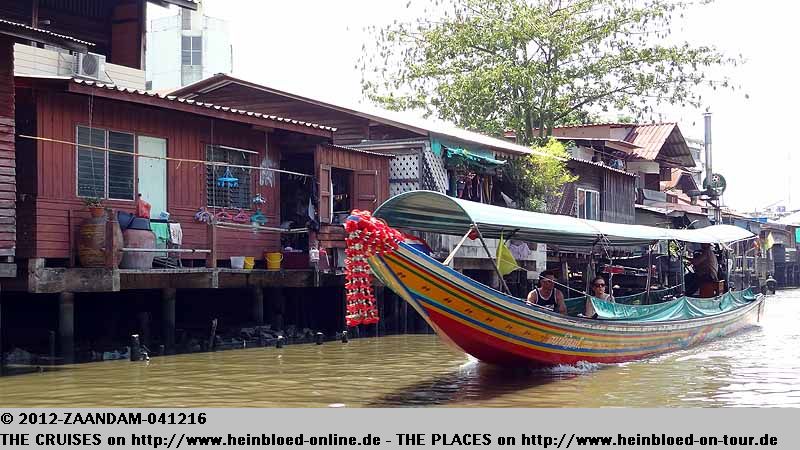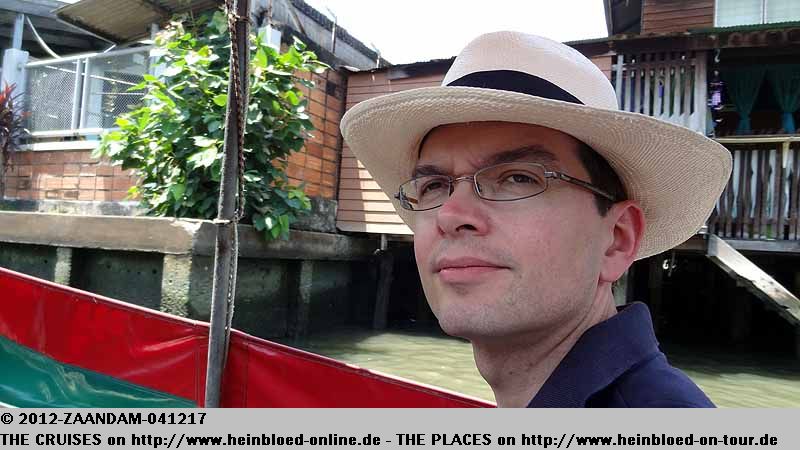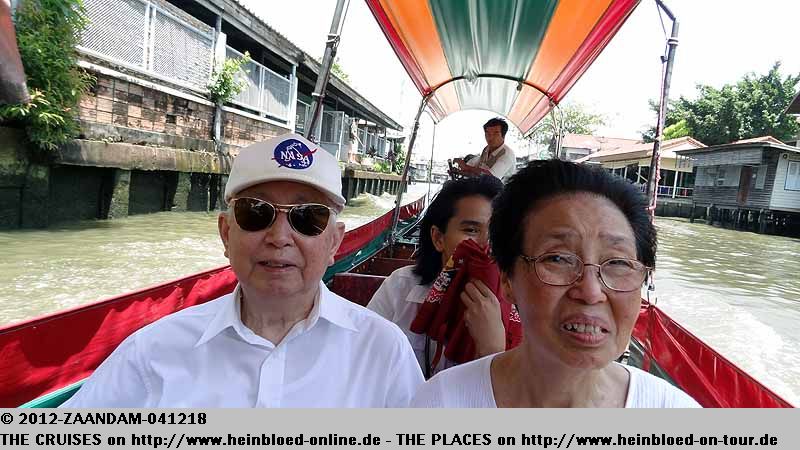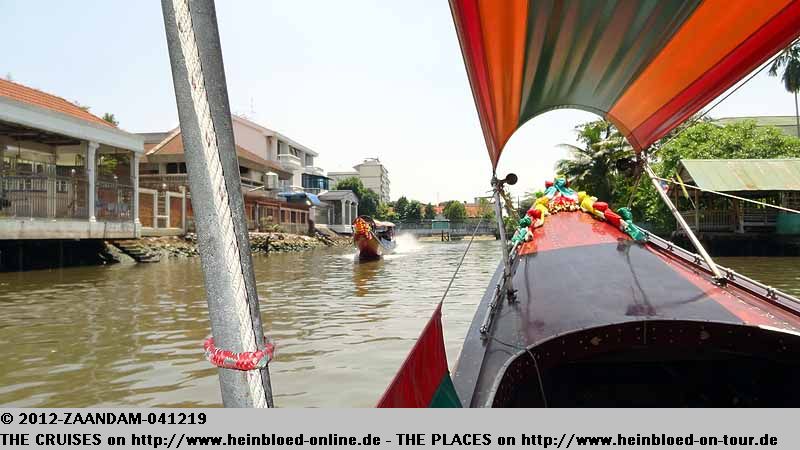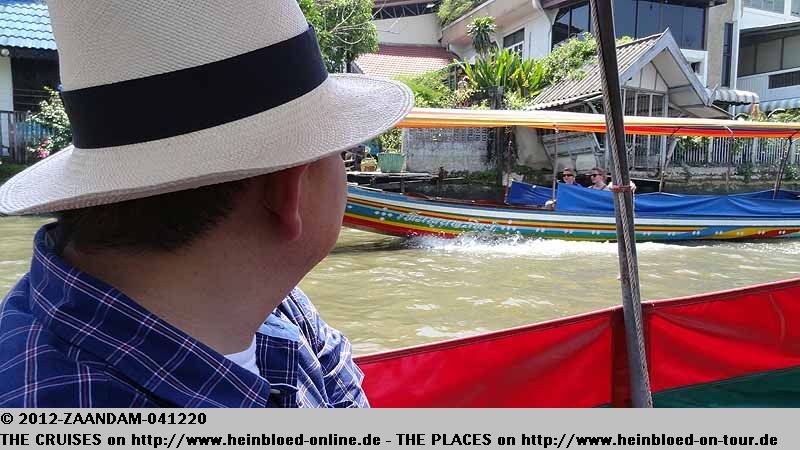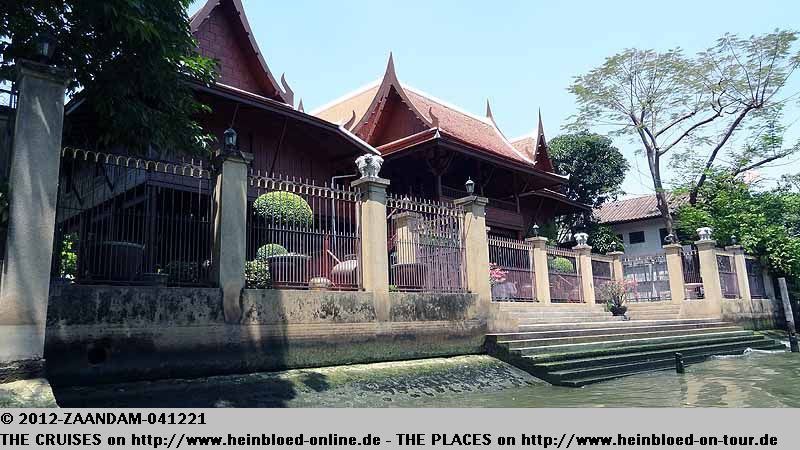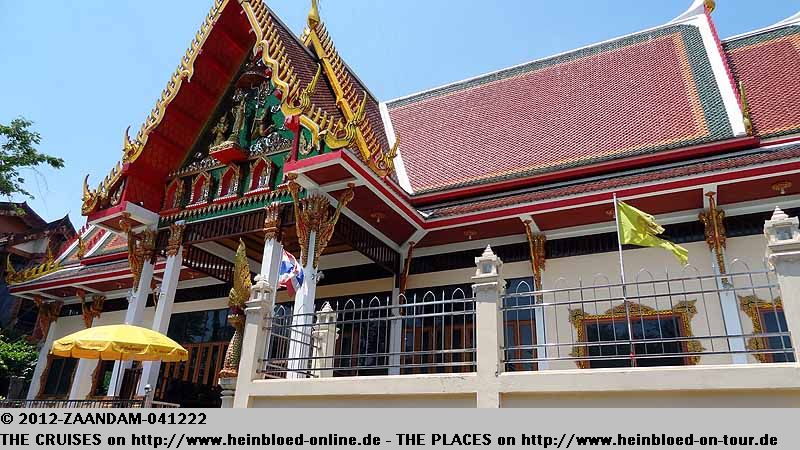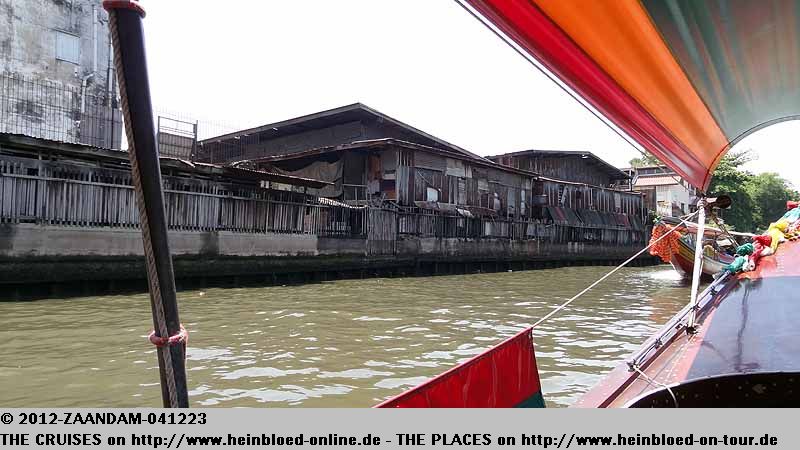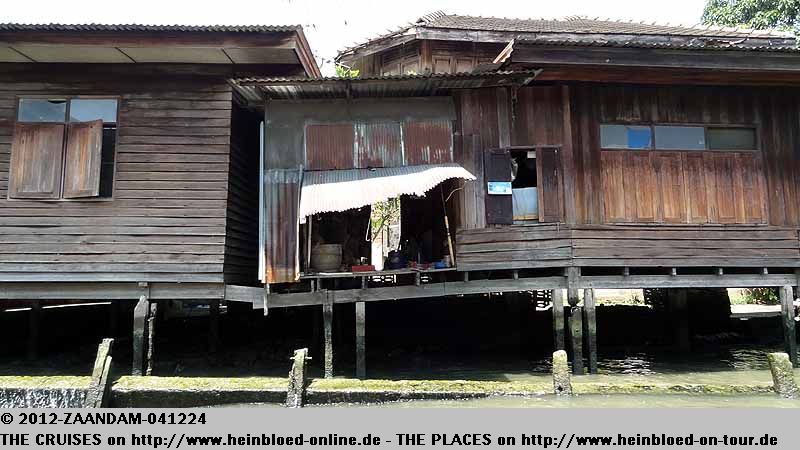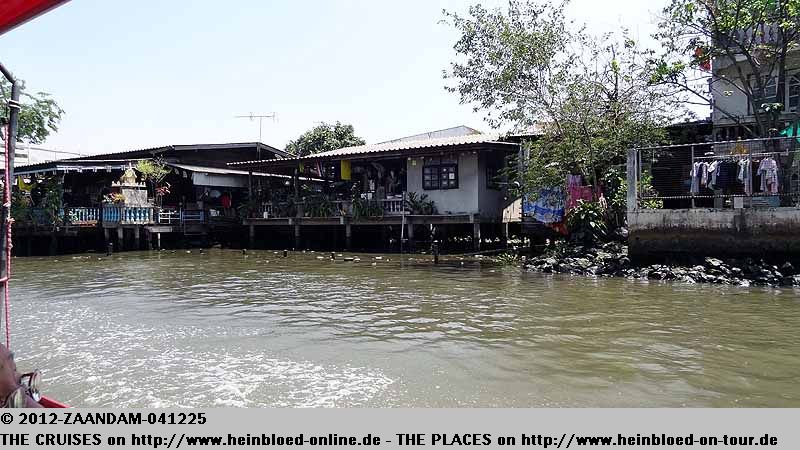 You could see part of the damages the flood desaster left few months ago.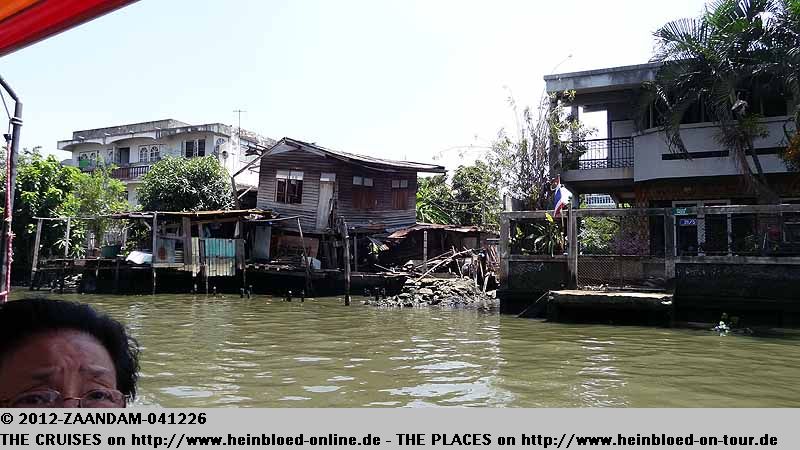 Wir sehen z. T. noch Schäden vom Hochwasser wenige Monate zuvor.
Hier gibt es ein Kloster mit Brotverkauf.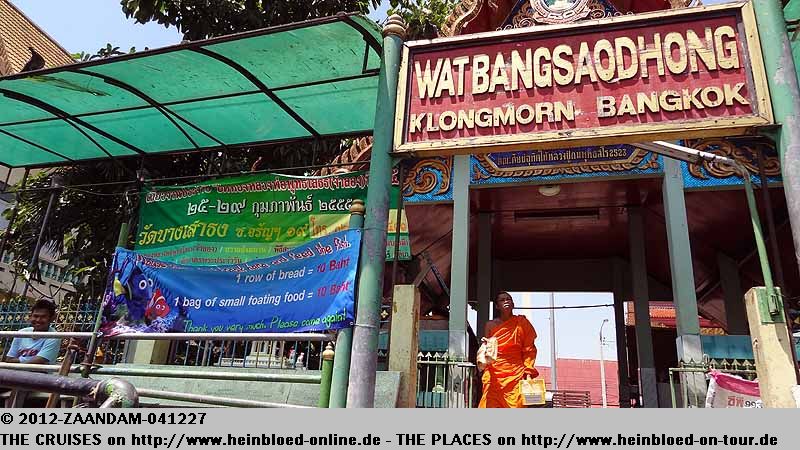 This was a monestry with a sale of bread.

The bread should be fed to the fishes which means luck for you.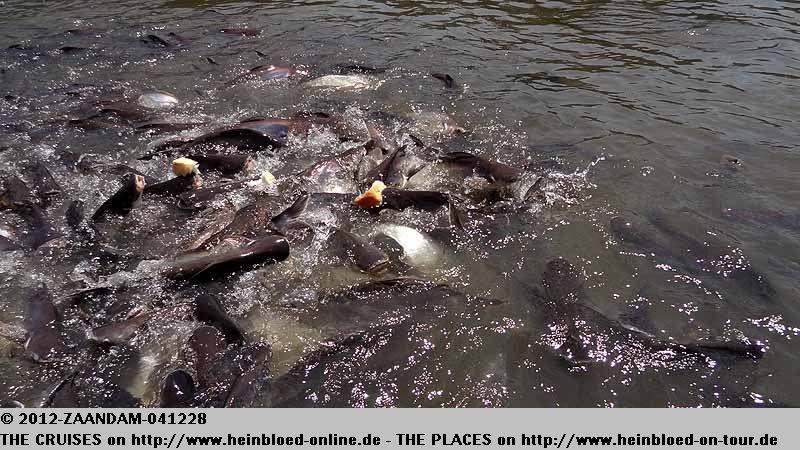 Das Brot soll hier an die Fische verfüttert werden, die dann Glück bedeuten.
Achtung: man wird nass dabei, weil die Fische sich so stark bewegen, dass das Wasser richtig hochgespritzt wird.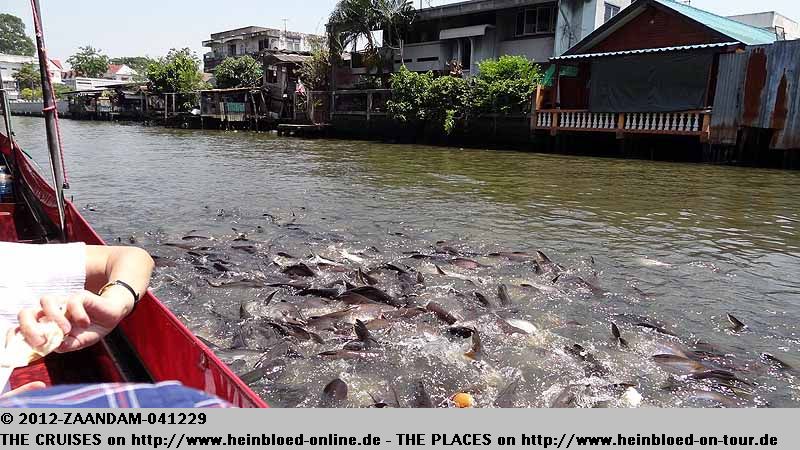 Caution: you will get wet because the fishes moved so strongly that the water will shoot upwards.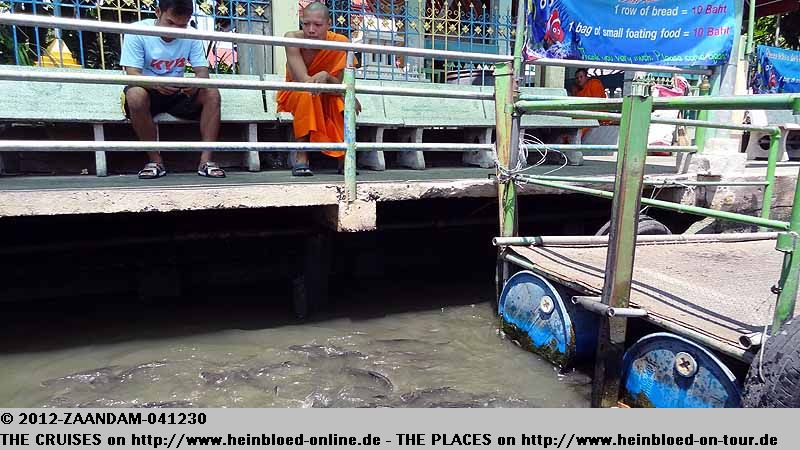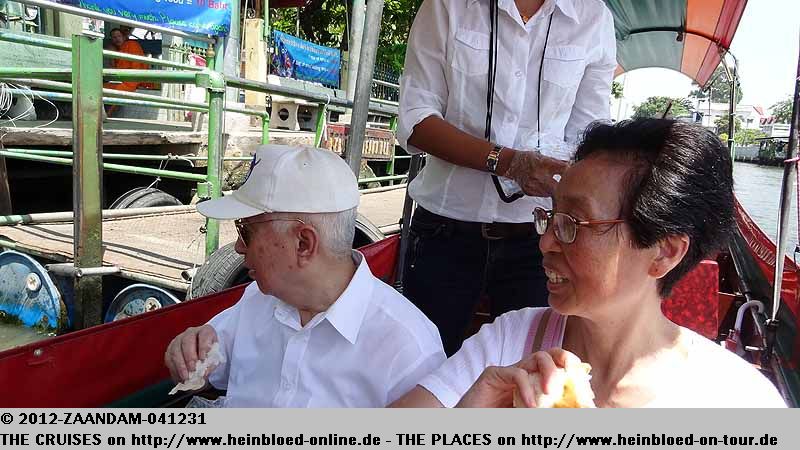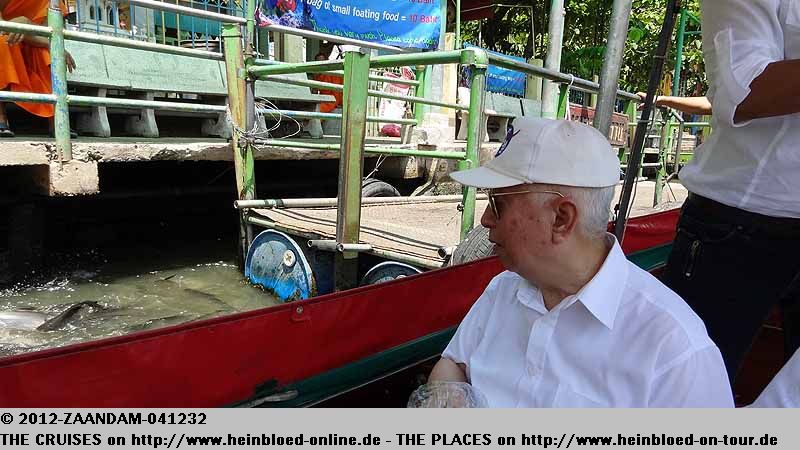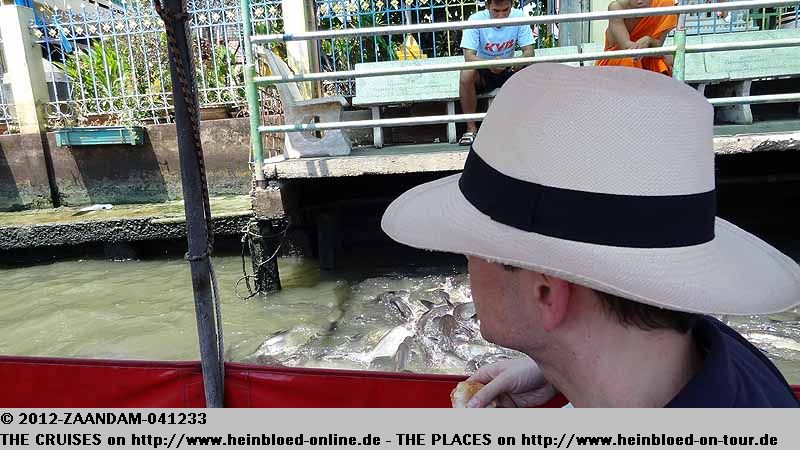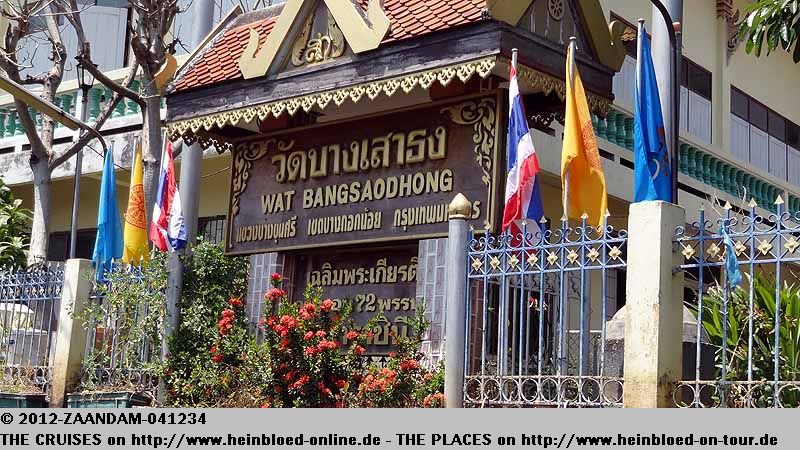 Hier gibt es den fahrenden Supermarkt.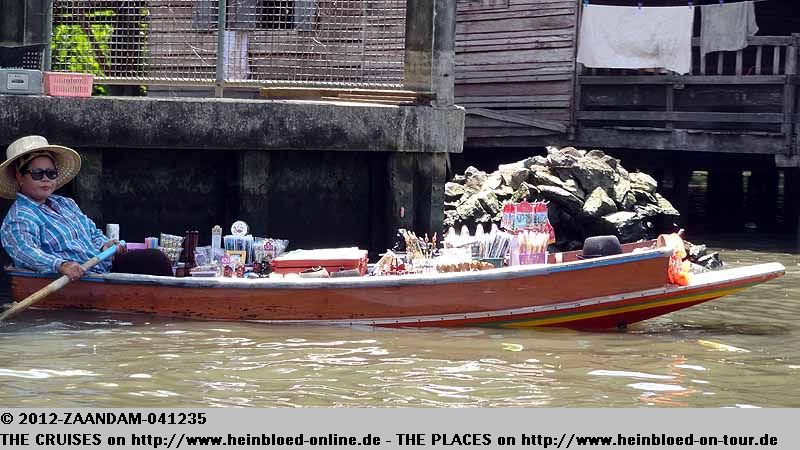 Here you see the floatable supermarket.

But also the supermarket round the corner.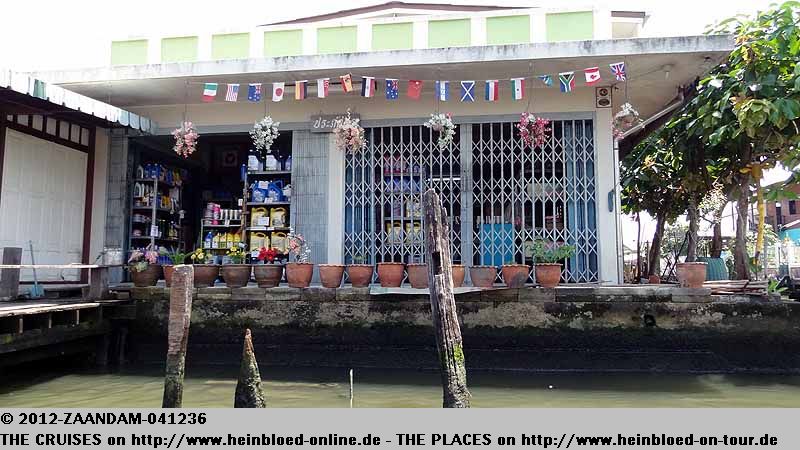 Aber auch den Supermarkt um die Ecke.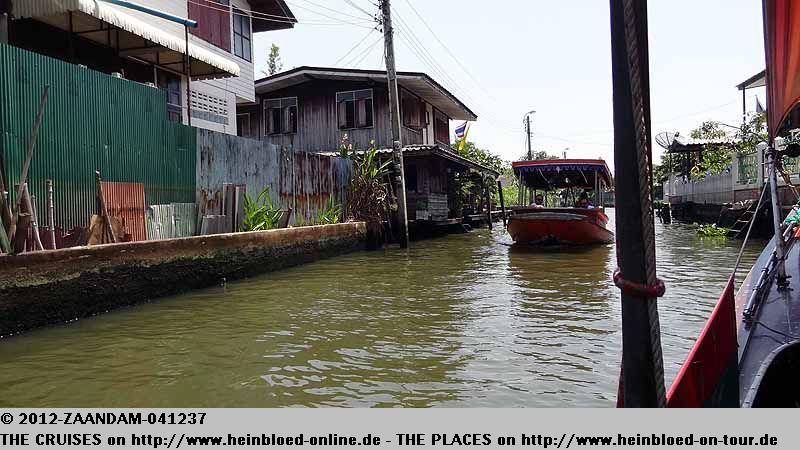 You see the inhabitants in their front-yards.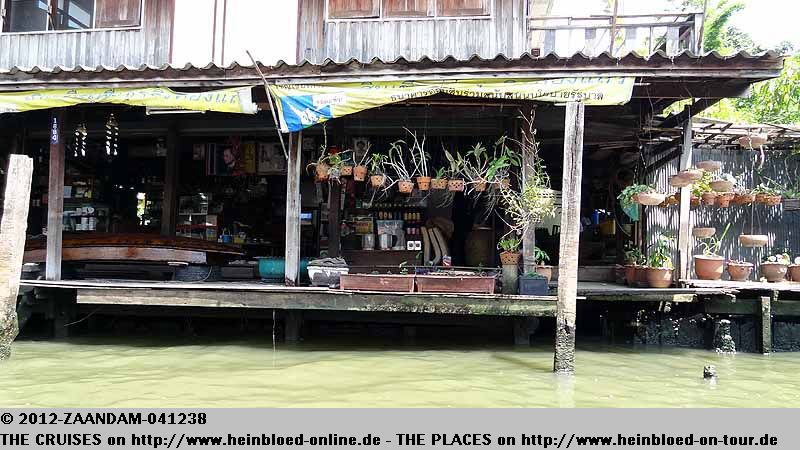 Man guckt den Leuten in die Vorgärten...
Und da kommt der fahrende Imbiss...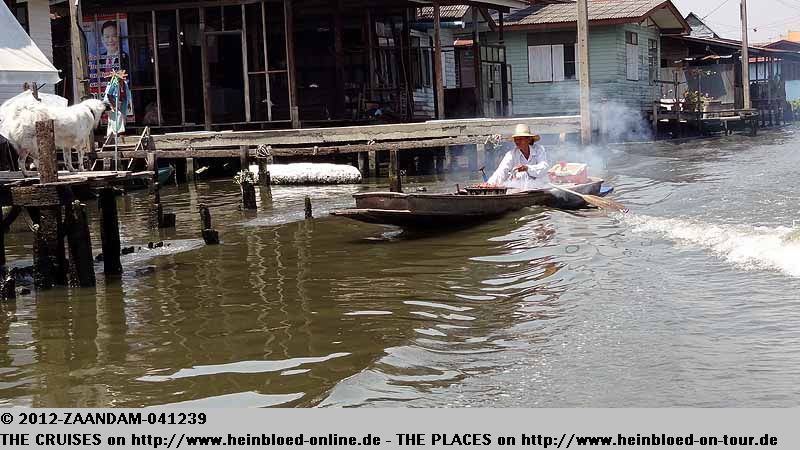 The moving snack-grill-bar arrived...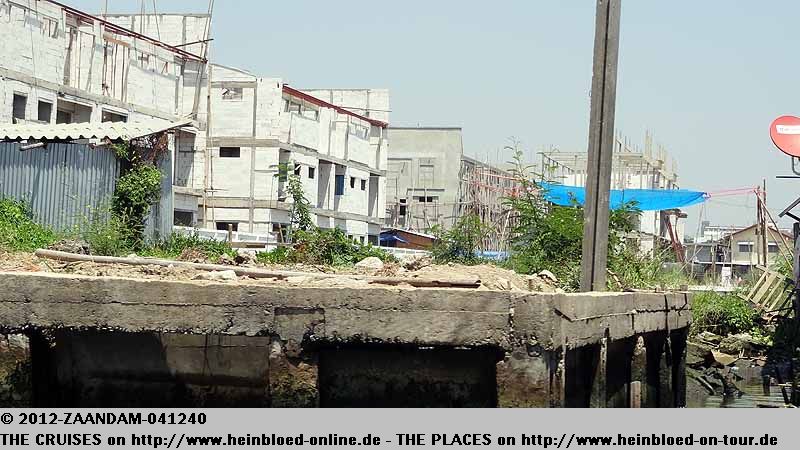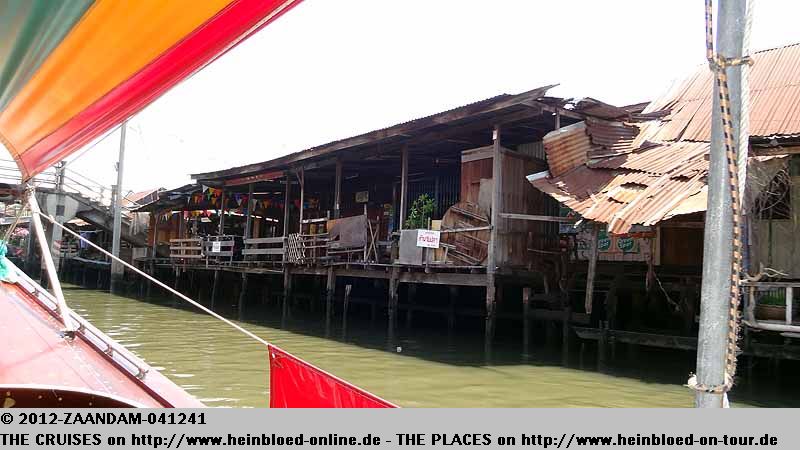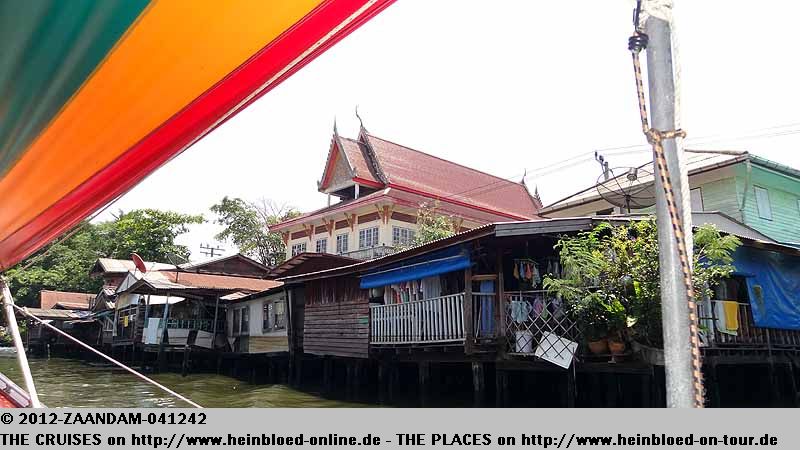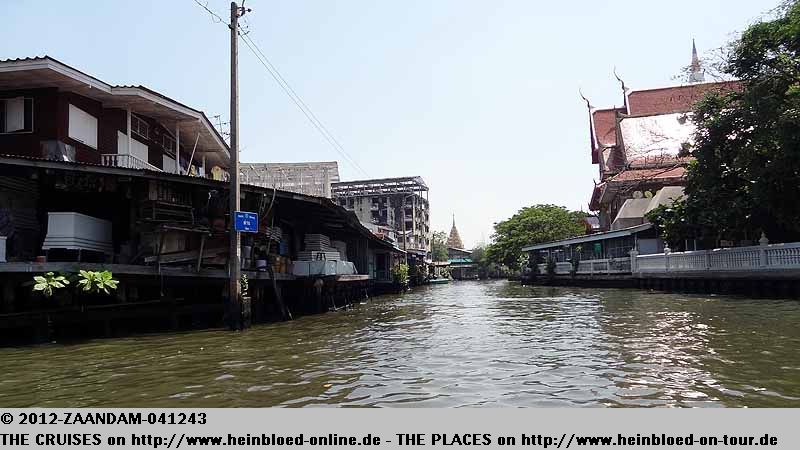 You also see part of the modern Bangkok but it was allowed to have this development in the historic districts.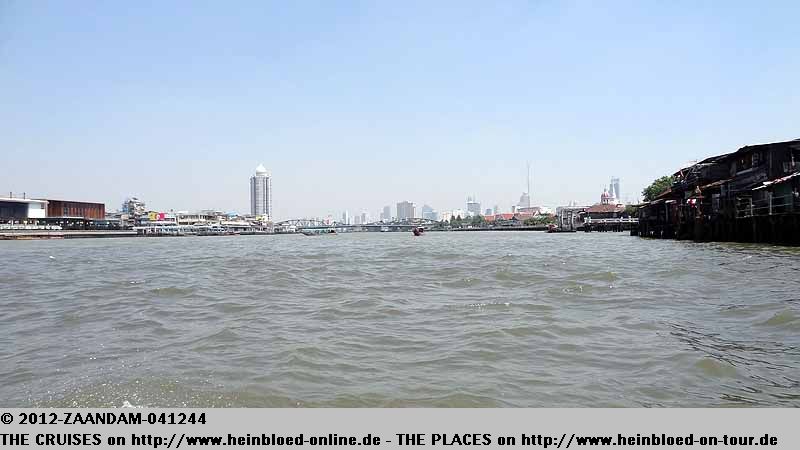 Man sieht aber auch das moderne Bangkok, das aber nicht in die historischen Stadtteile wachsen darf.
Wir genießen auf jeden Fall die Bootsfahrt.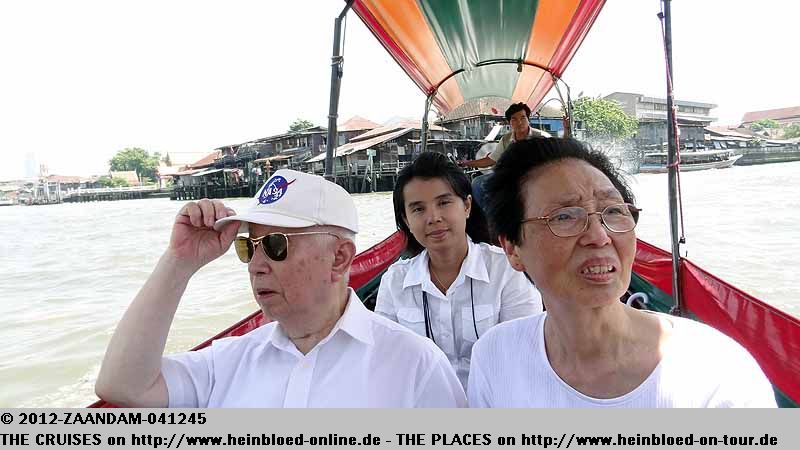 Anyhow we enjoyed the boat tour.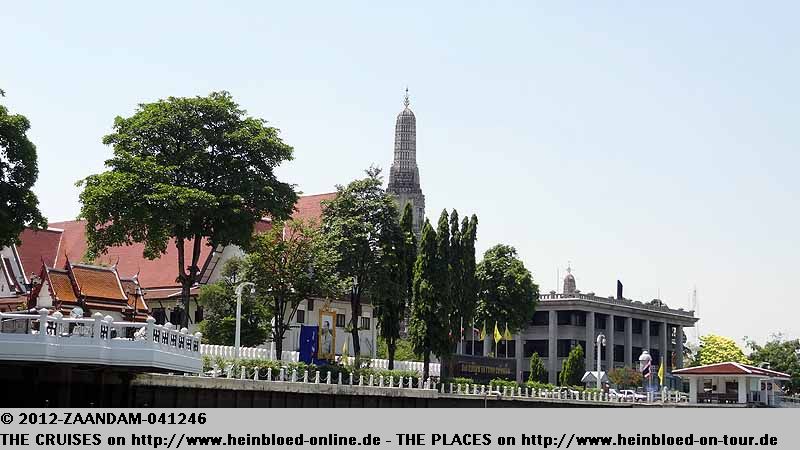 Wir werden direkt am Wat Arun (Tempel der Morgenröte) abgesetzt. Gemeinsam schaffen wir es meinen Vater aus dem Boot zu bekommen. Während die anderen ihn vom Land, schiebe und hebe ich von unten.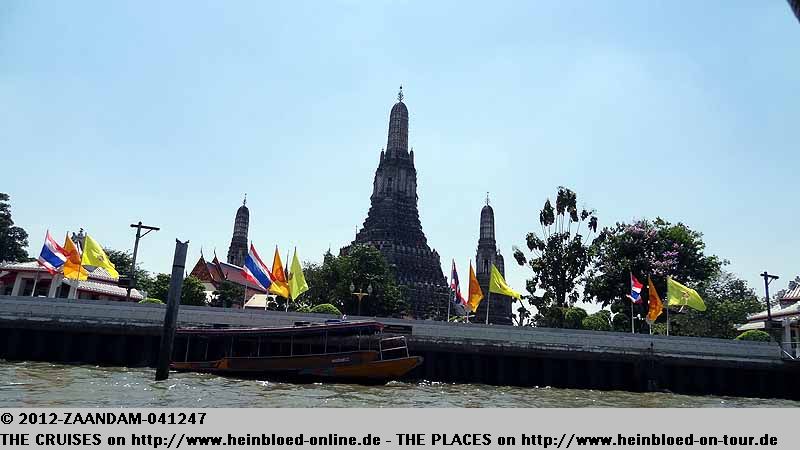 We were dropped off at Wat Arun (Temple of the aurora). Together we could get my father out of the boat. While all other pulled him from ashore I had to pushed and lift him from the boat.

And our driver need to leave with our boat as the next boats already need the berth to dock.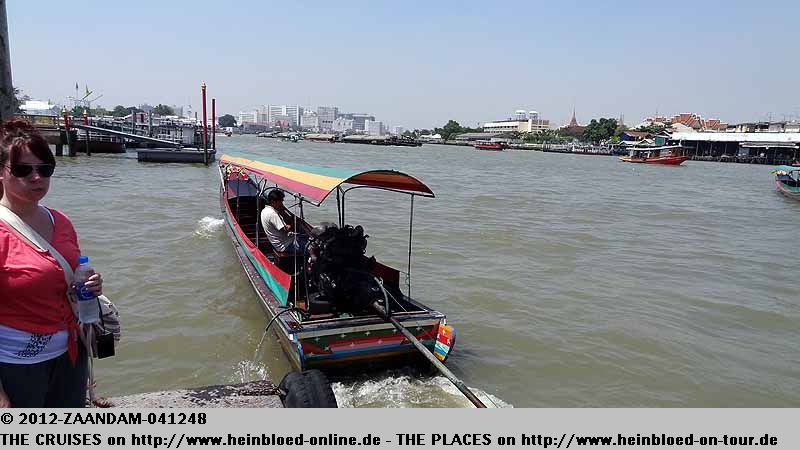 Und schon muss auch der Fahrer mit unserem Boot weiter dem nächsten Boot Platz zu machen.