Scroll down for English explanations - alternates with German explanations.

Die Elefanten dürften die Kamele sein, wie bei Gizeh. Nur hier hat keiner für das Fotografieren auch noch Geld verlangt.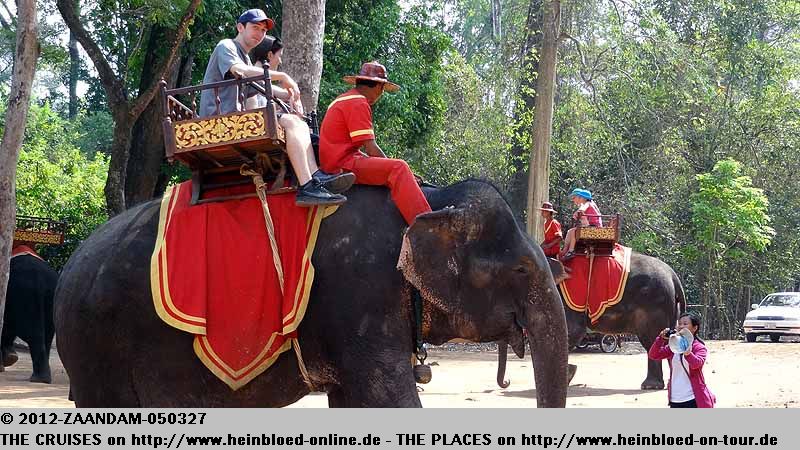 The elephants should be the camels we knew from Gizeh. But nobody asked for money because we took a shot.

We arrived at Bayon.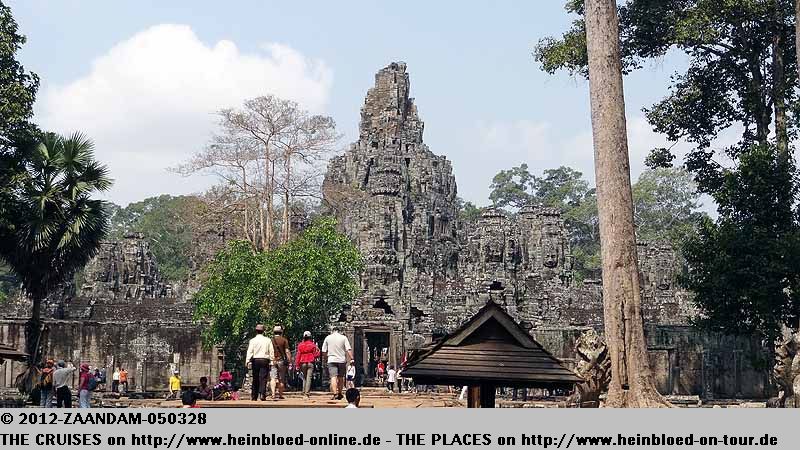 Wir waren in Bayon in angekommen.
Für dieses Projekt haben die Japaner die Federführung. Für die Greultaten der Japaner während des 2. Weltkrieges wollte Kambodscha niemals eine Entschädigung haben. So haben die Japaner von sich aus das Konservierungsprojekt am Bayon Tempel übernommen.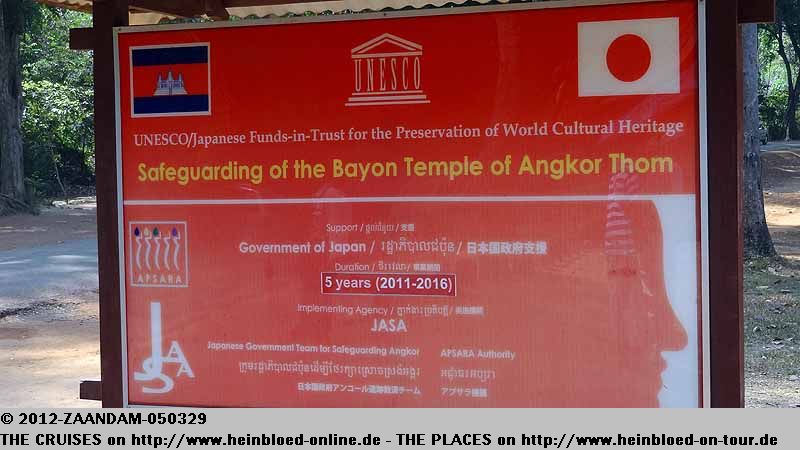 For this project the Japanese had the leadership. Due to the victims in World War II Cambodia never wanted to have from Japan a compensation. So Japan offered them to take care of the selfguarding of the Bayon Temple.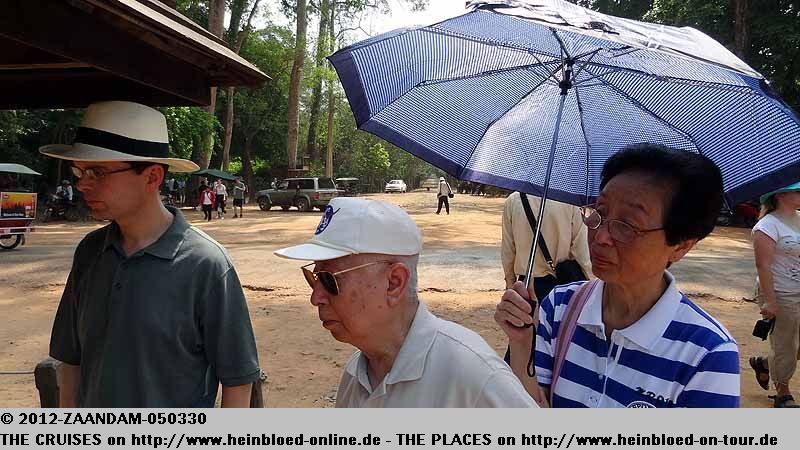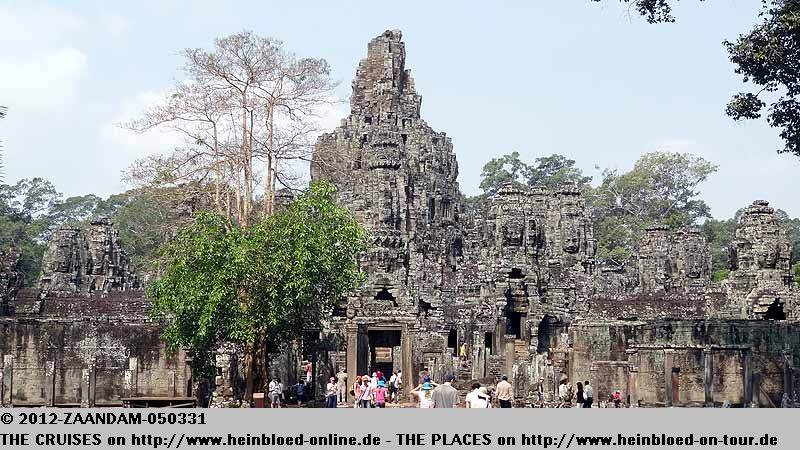 It was really fascinating.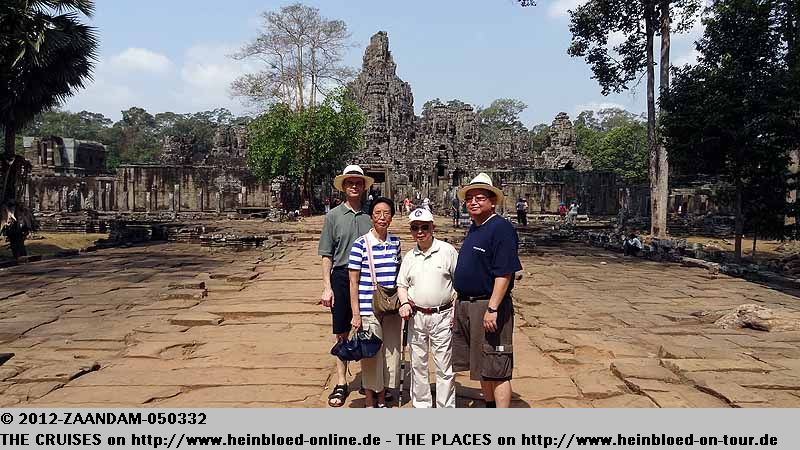 Es war wirklich faszinierend.
Ich wollte doch mal gucken, ob sich welche von Holland America hier eingefunden haben, aber so wie es aussieht, sind wir die Einzigen. Hinterher erfahren wir, dass sich lediglich nur noch eine weitere Passagierin für den Ausflug interessiert hatte, der jedoch abgesagt wurde. Sie hatte dabei noch Glück im Unglück. Die Schiffstour hätte sie nach Nha Trang geführt, um wieder an Bord zu gelangen und dieser Halt fiel später dann aus. Als sie jedoch von unserer Gruppe gehört hatte, hatte sie sich wohl geärgert, dass sie nicht früher von uns gehört hatte. Wir hatten jedoch den Ausflug sowohl in cruisecritic.com und im Facebook-Roll-Call angekündigt.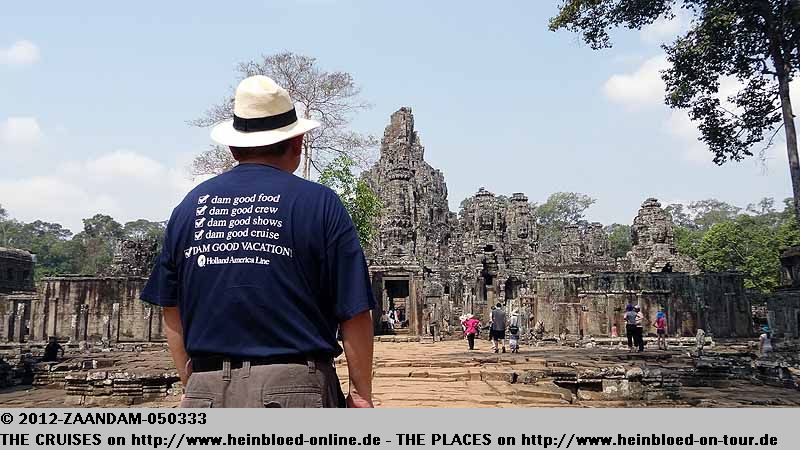 I wanted to see if there were more from Holland America here around but as it looked like we were the only. Later we learned that there was one more passenger who was interested to go but they cancelled the trip. She luck within her unluck. The ship's tour would take her to Nha Trang to re-embark the ship but this call was cancelled later. When she heared from our group she regretted that she did not hear from us earlier. We published our tour on cruisecritic.com and in the Facebook-Roll-Call.

You cannot describe Bayon with words. You must see it yourself. Even many asked us how we could just fly to Angkor Wat for one single day: Better one single day in my life but an unfulfilled dream.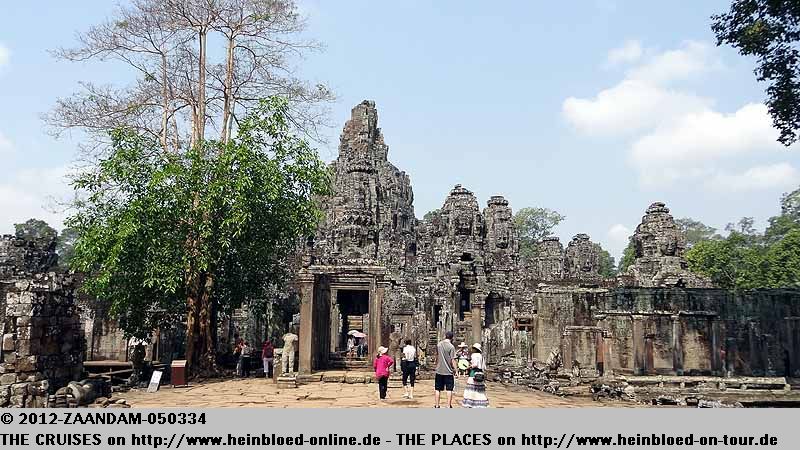 Bayon kann man nicht mit Worten beschreiben. Man muss es einfach mal selbst gesehen haben. Auch wenn man uns immer sagte: wie kann man bloß für einen Tag nach Angkor Wat fliegen: besser der eine Tag im Leben, als immer ein unerfüllter Traum.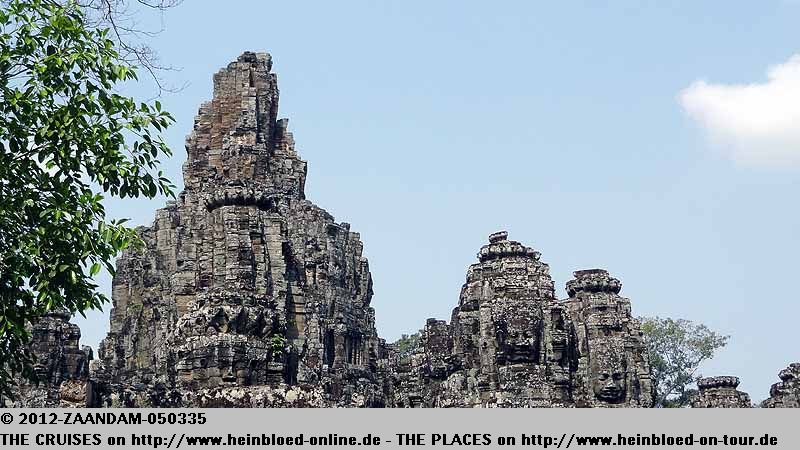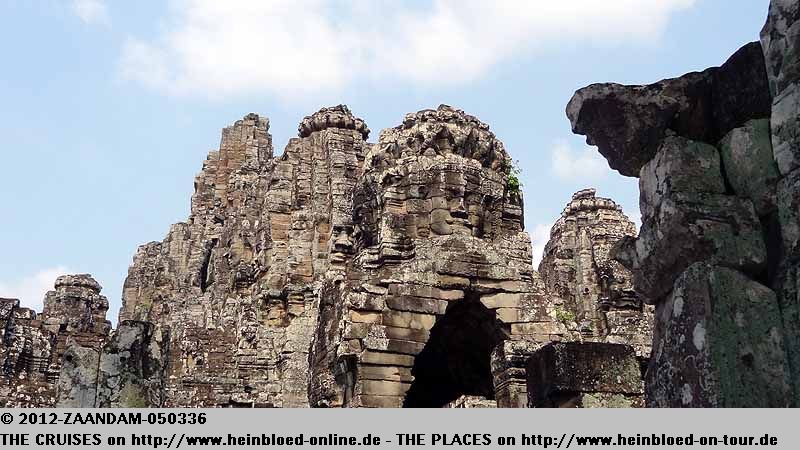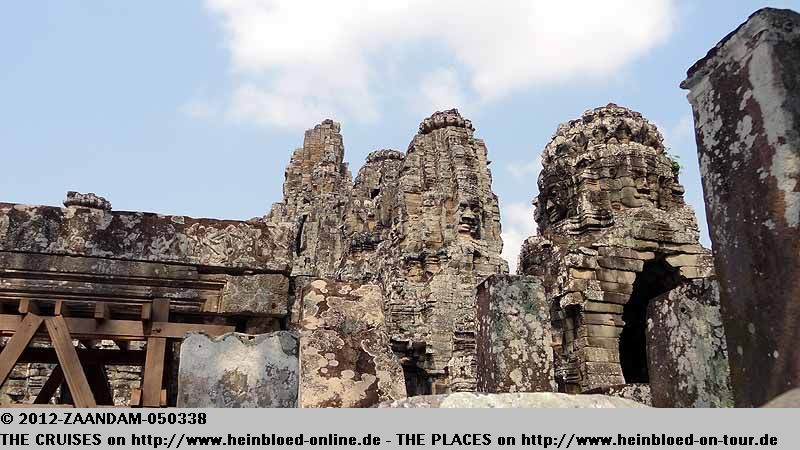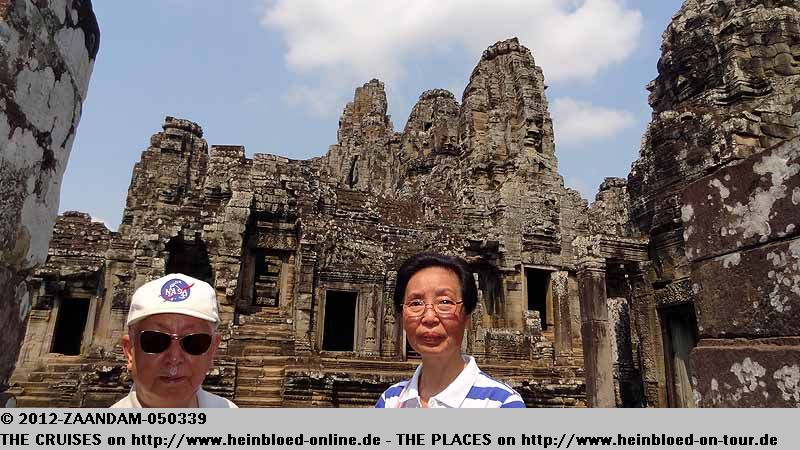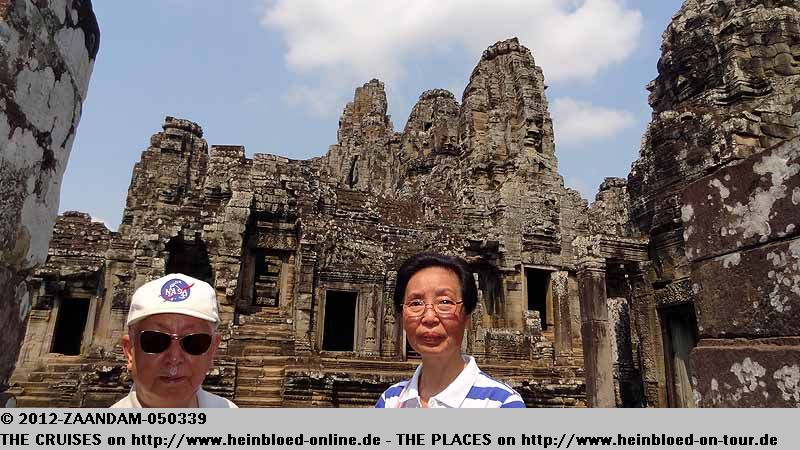 Our new camera...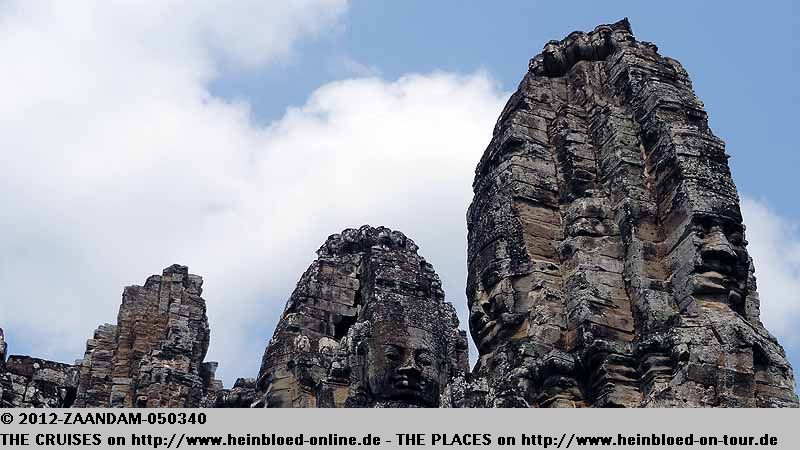 Unsere neue Kamera...
Er nahm von manchen Objekten zwei Bilder auf... und man soll sich dann das bessere von beiden auswählen...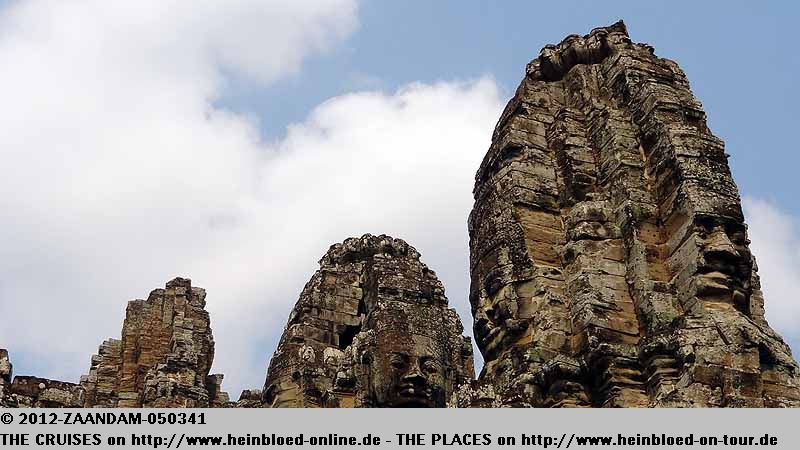 It took occasionally two shots... and you should choose the better one...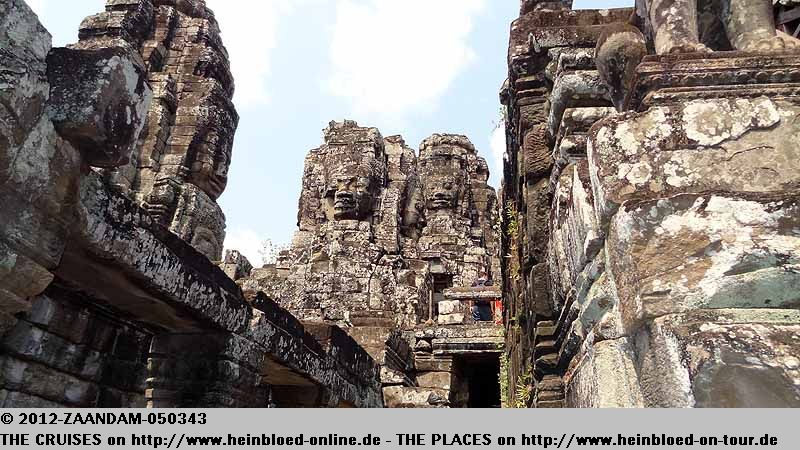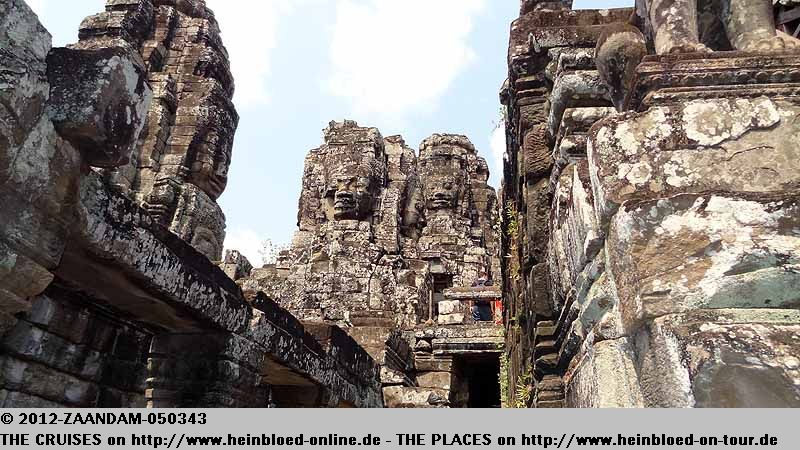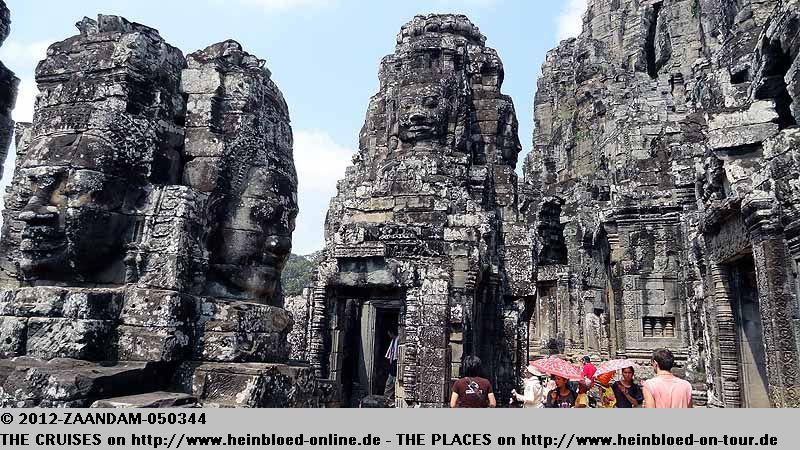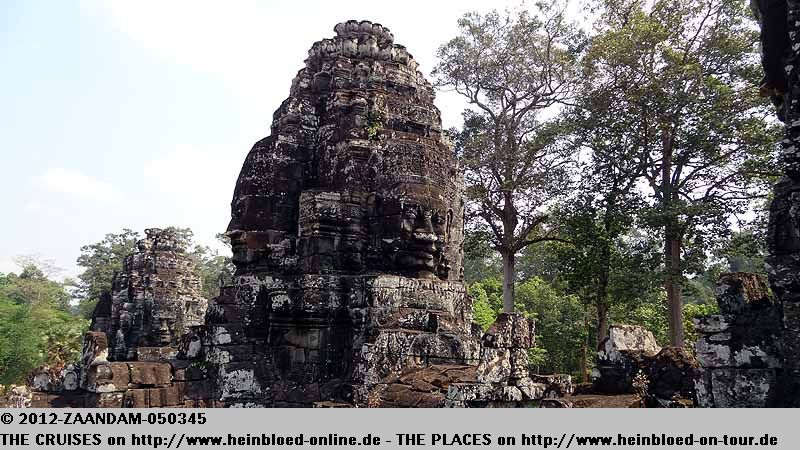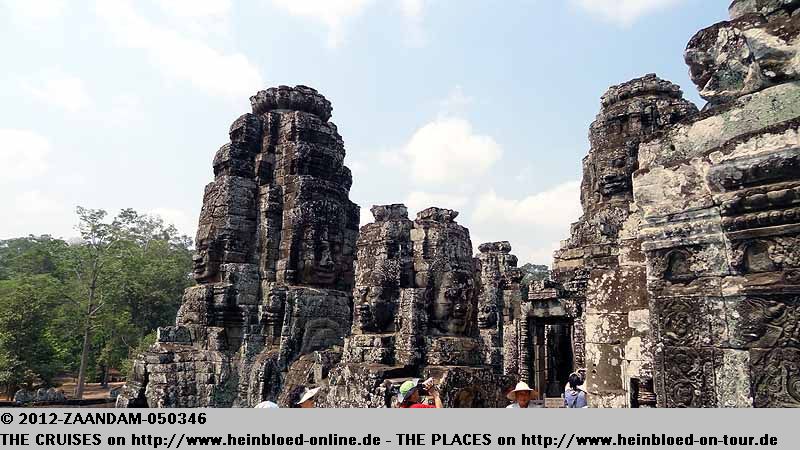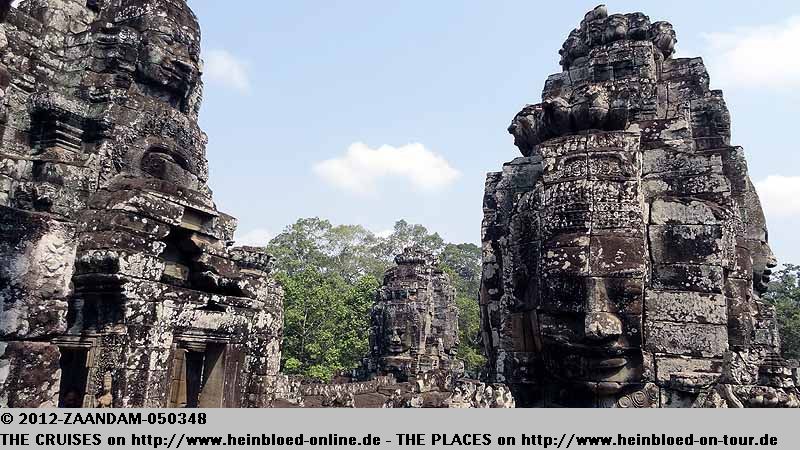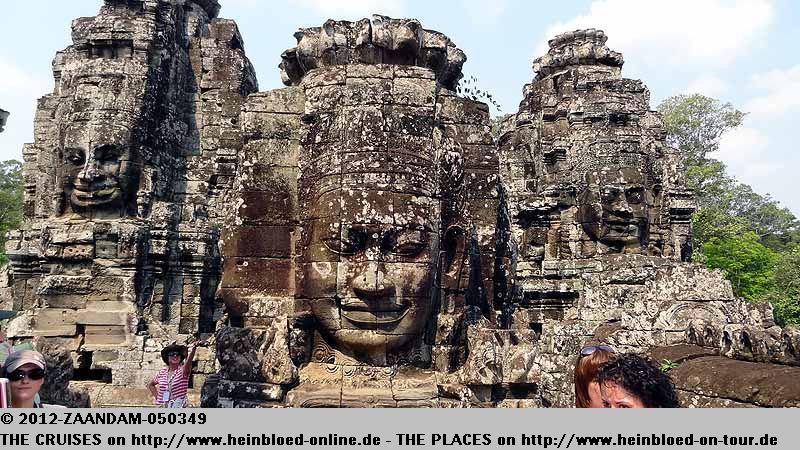 Which performance was here behind?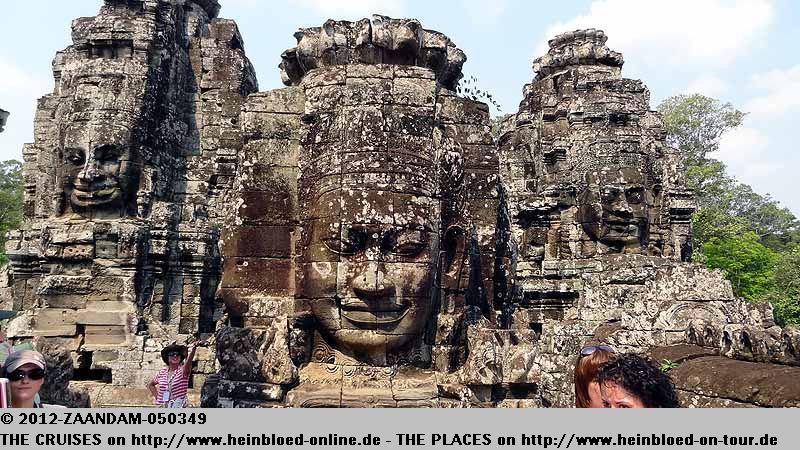 Was steckt eigentlich für eine Leistung hier hinter?
Wir nutzen fast jede Gelegenheit zu spenden und unseren Respekt zu zeugen.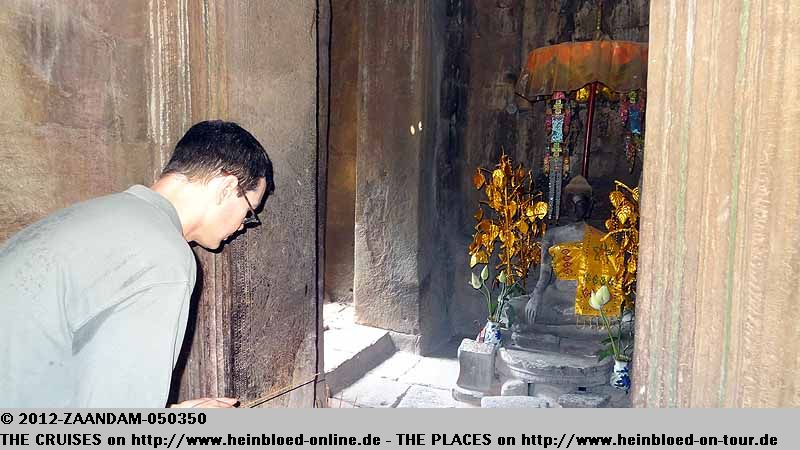 We used most occassion to donate and to show our respect.