Scroll down for English explanations - alternates with German explanations.

An diesem Tempel mussten wieder alle Glocken berührt werden. Xiao Ye meinte aber, dass es sich nicht lohnt drinnen umzusehen, wenn wir keine Buddisten sind.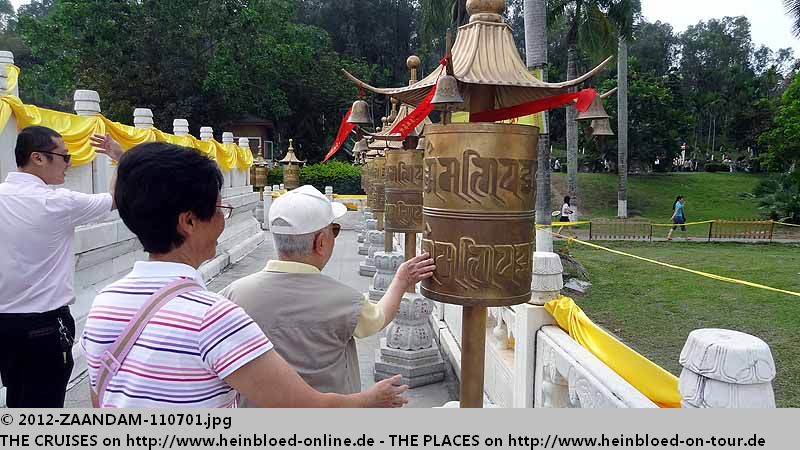 At this temple again you had to touch all bells. Xieo Ye told us that we should not see inside if we are not Buddhist.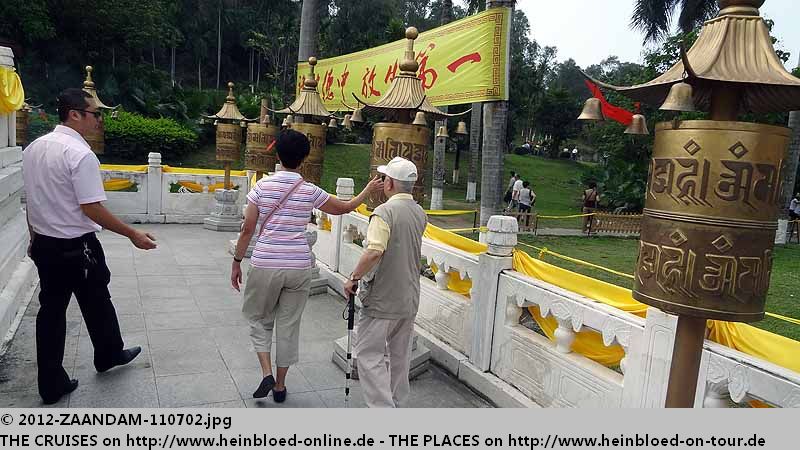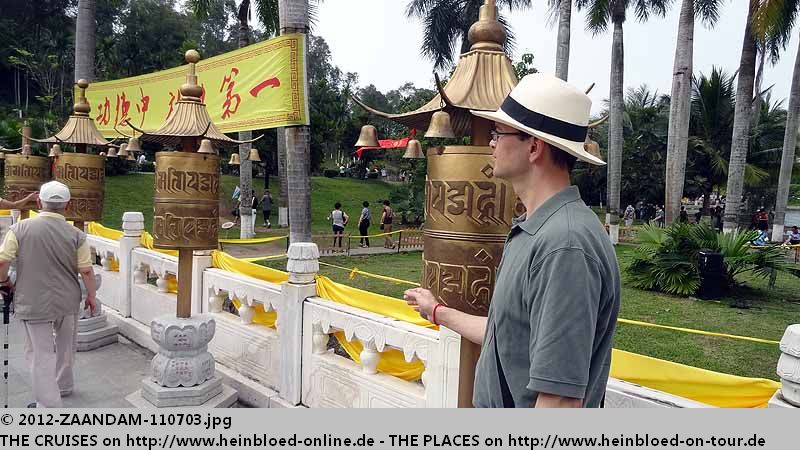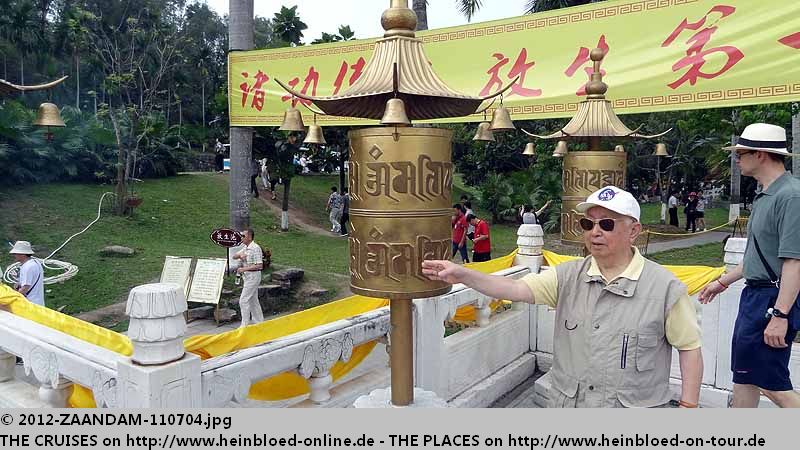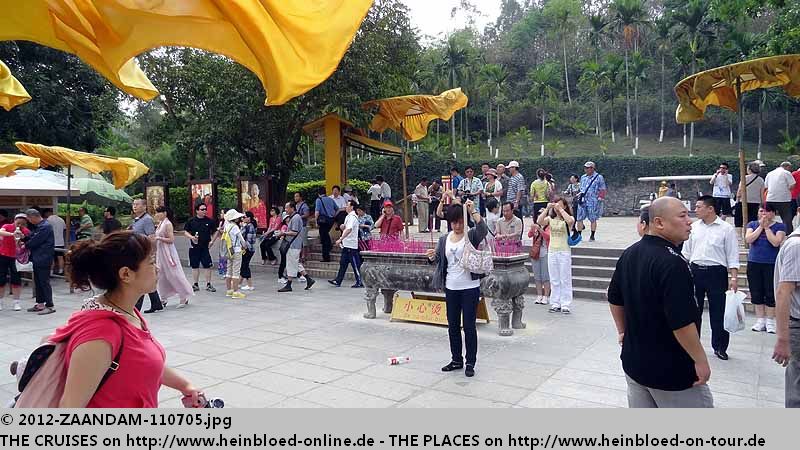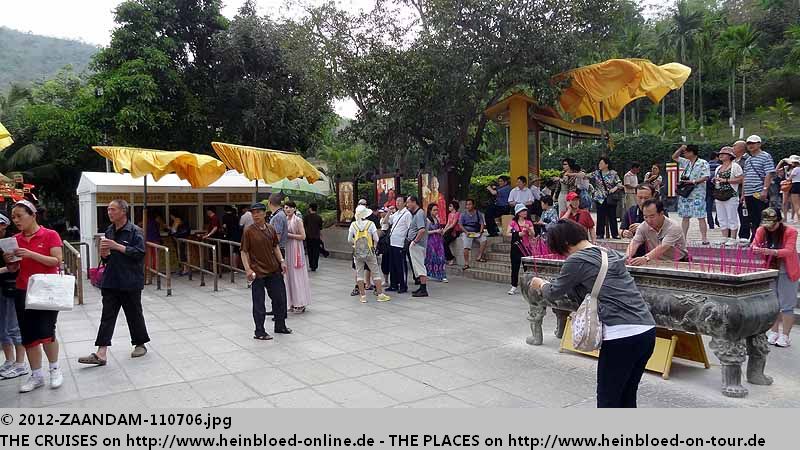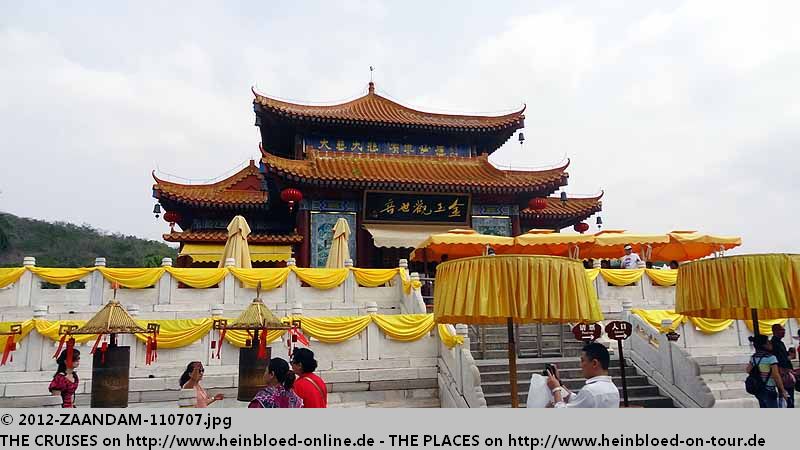 You can hire personal Caddy cars or use the "public" train to avoid long walks.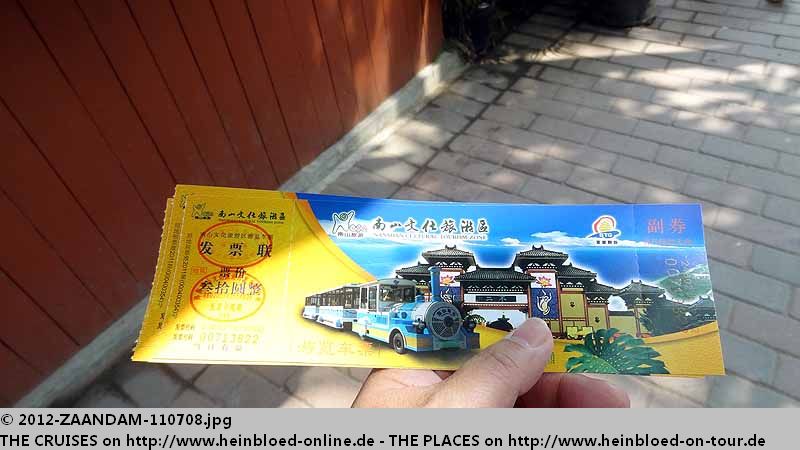 Auf dem Gelände konnte man sich Privat Caddies mieten oder eben auch die "öffentliche" Bahn nehmen, damit man nicht so weit laufen musste.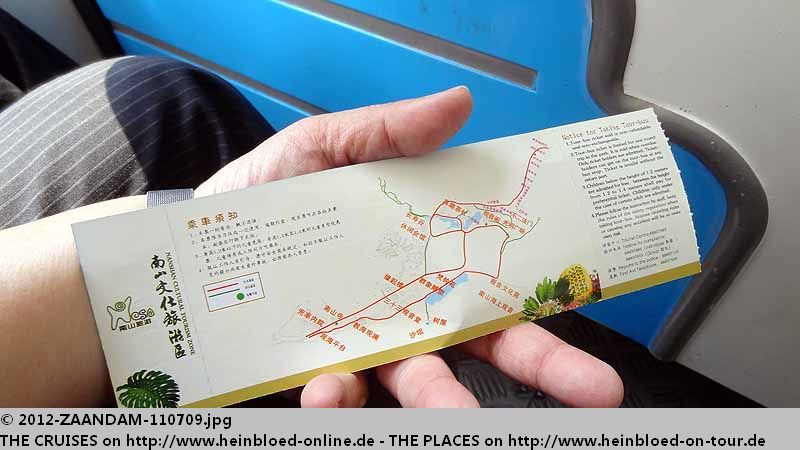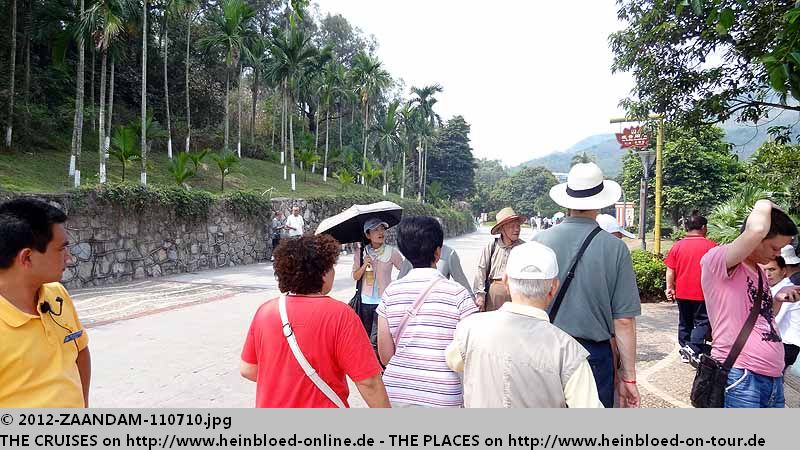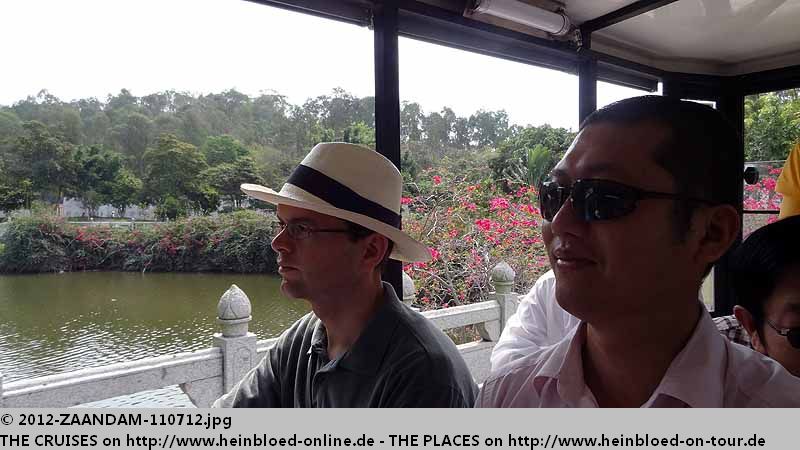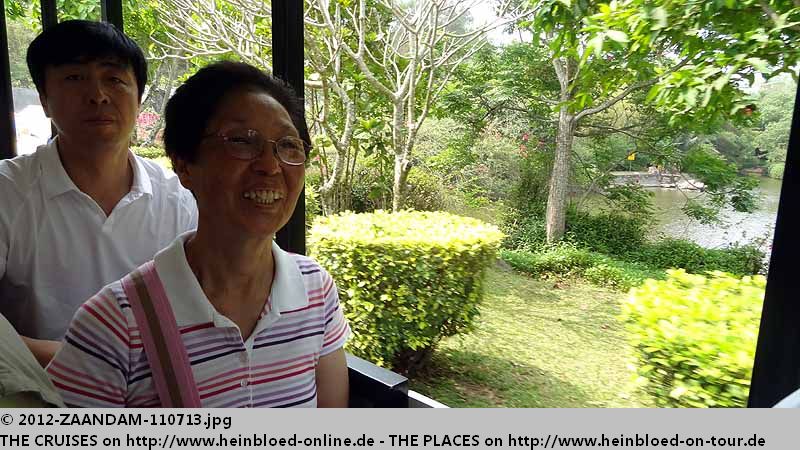 We continued for this temple.

Weiter ging es zu dem Tempel.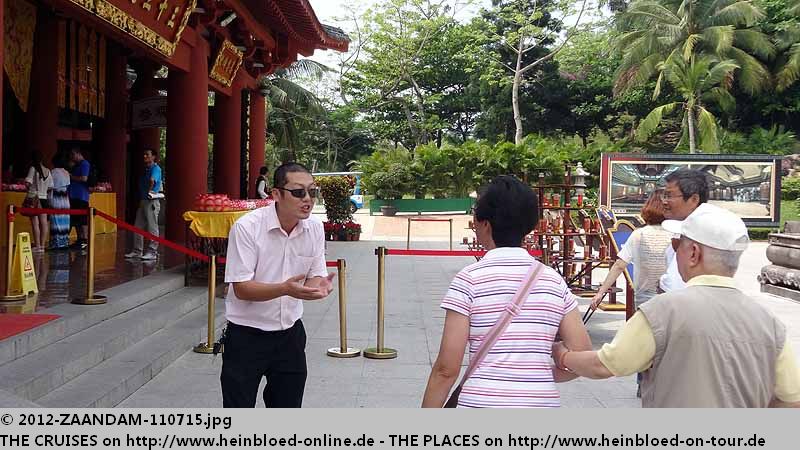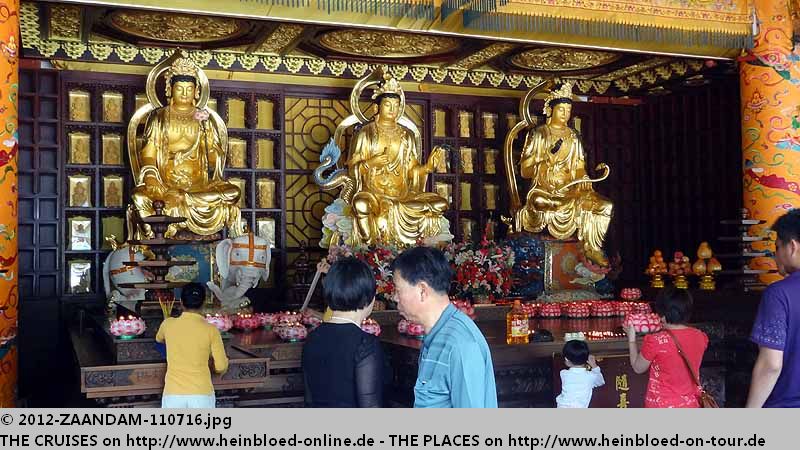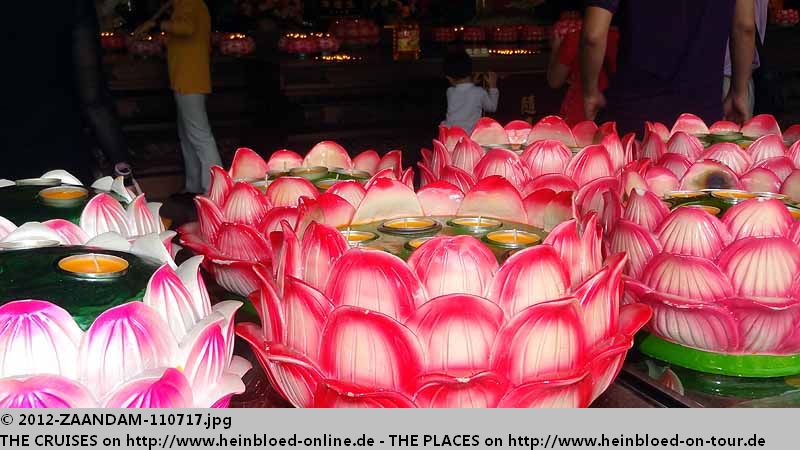 You could buy outside many sacrificial offerings. As well as inside, just in case you forgot outside.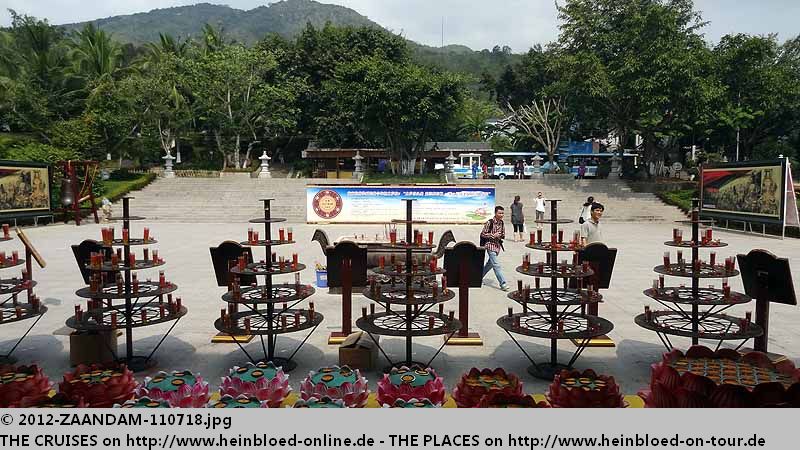 Man konnte draußen jede Menge Opfergaben kaufen. Aber auch später drinnen, falls man es draußen vergessen hatte.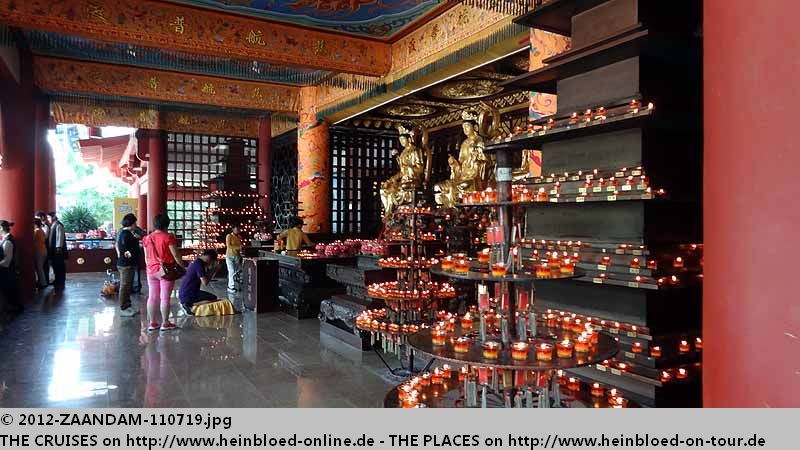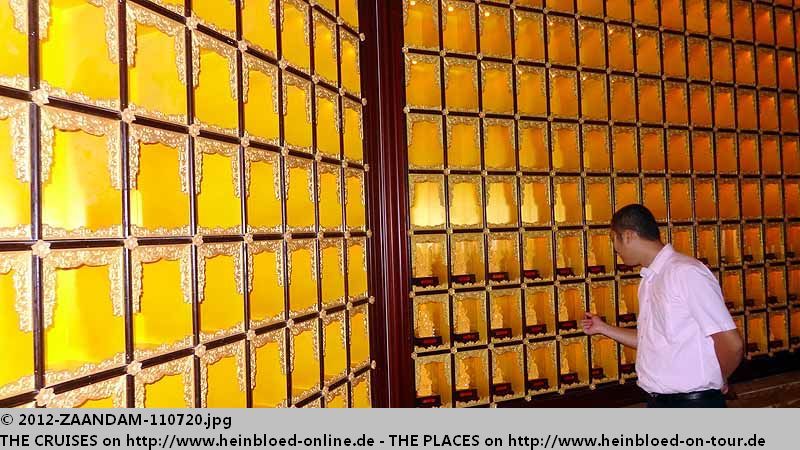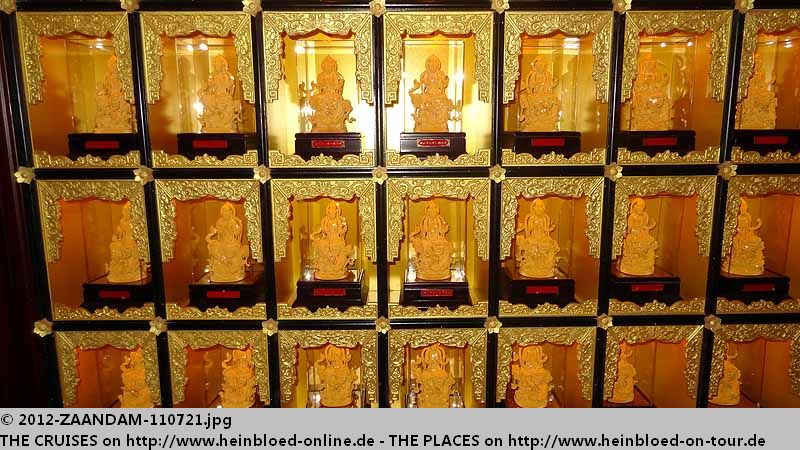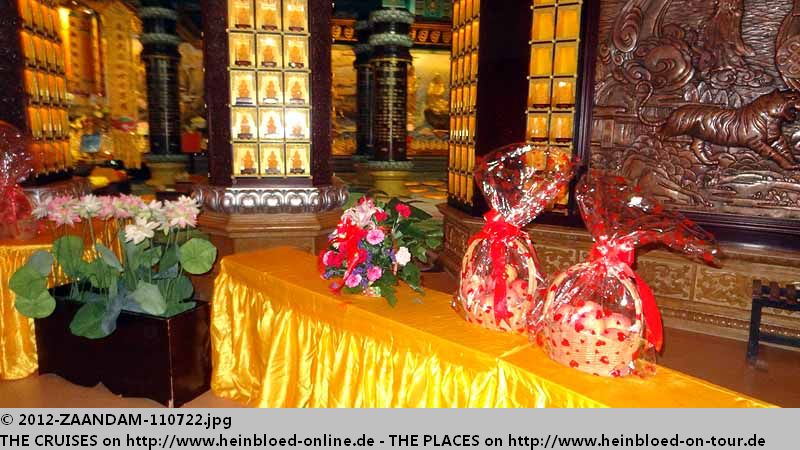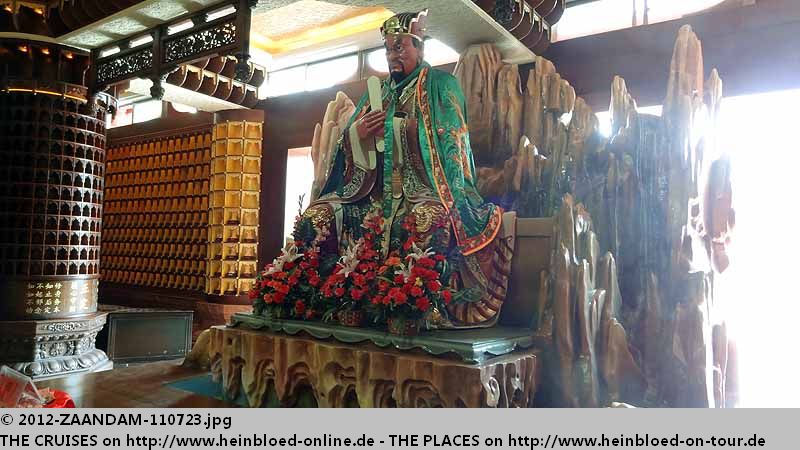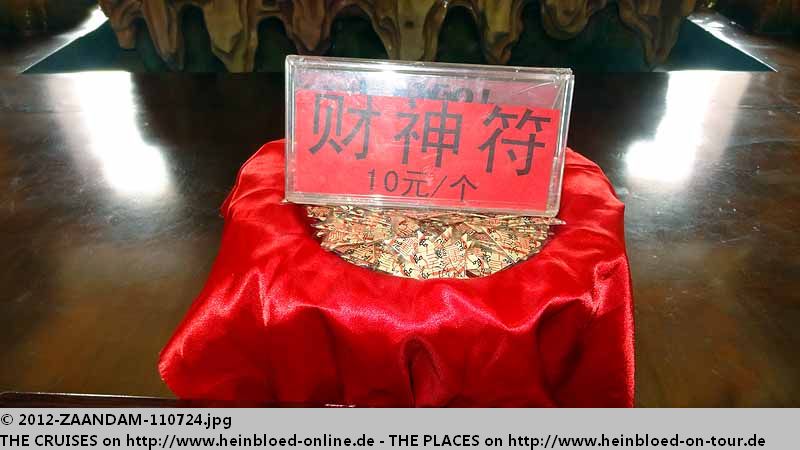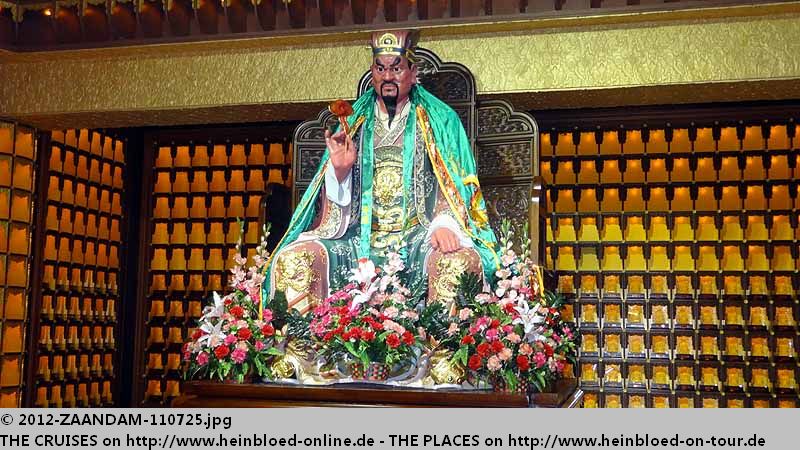 You do not expect a mutivision board in a Chinese temple...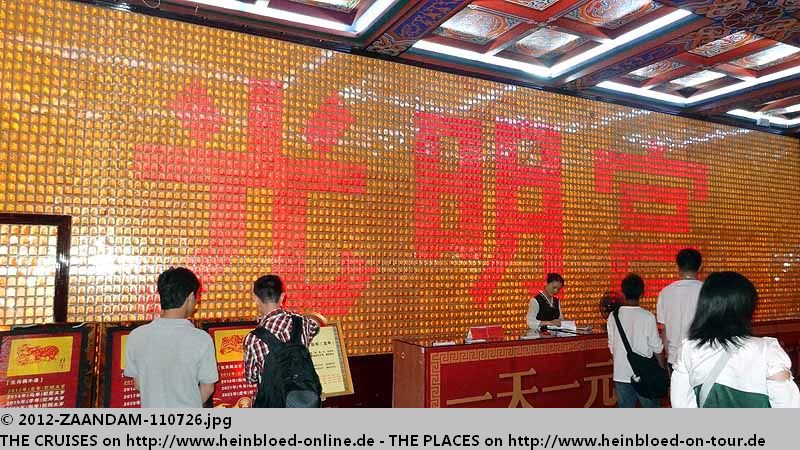 Mit einer Multivisionswand rechnet man in einem chinesischen Tempel eigentlich nicht...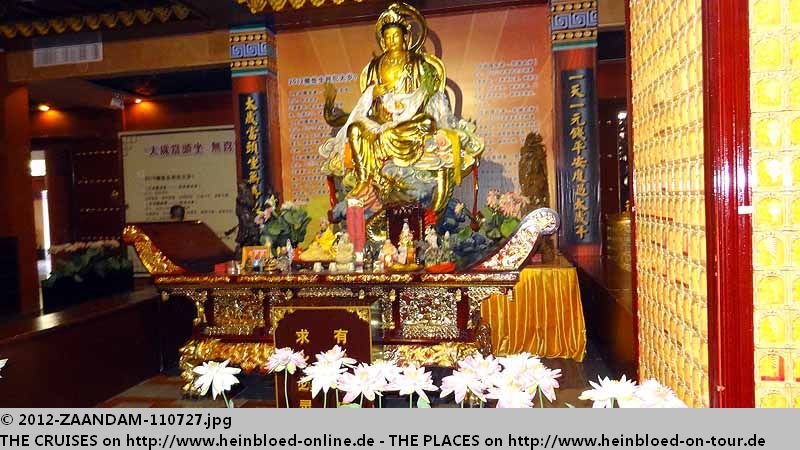 So far we went through in 15 minutes. Later we heared that the ship's group had o stay there for one hour.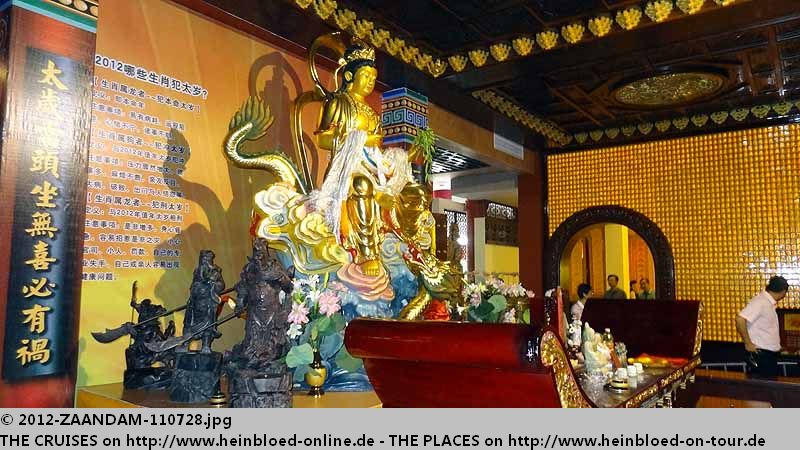 Nun gut, in 15 Minuten waren wir durch. Hinterher haben wir erfahren, dass die Schiffsgruppen einen einstündigen Aufenthalt hier hatten...