Scroll down for English explanations - alternates with German explanations.

Während wir in Laem Chabang einlaufen, werden wir von der QUEEN ELIZABETH überholt.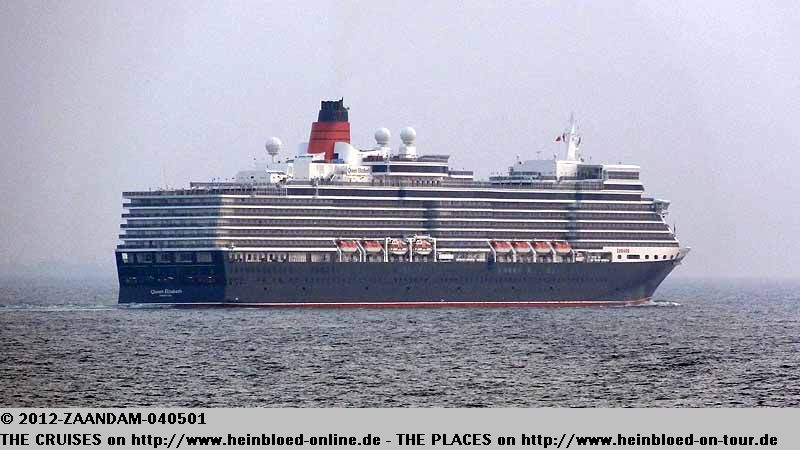 While we were entering Laem Chabang QUEEN ELIZABETH passed us.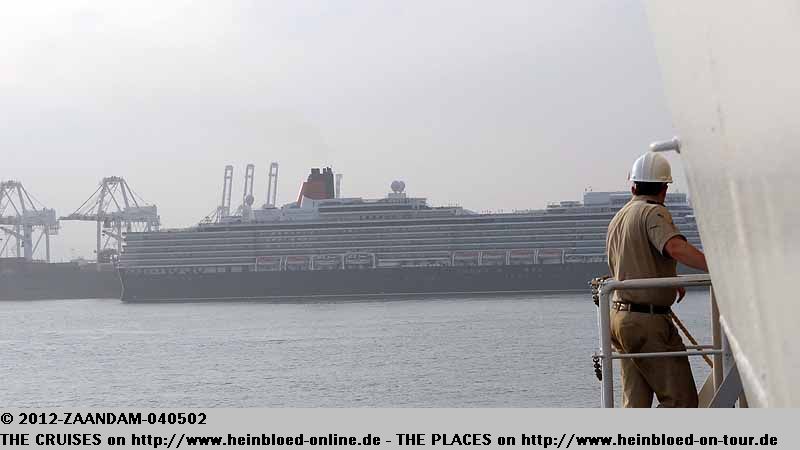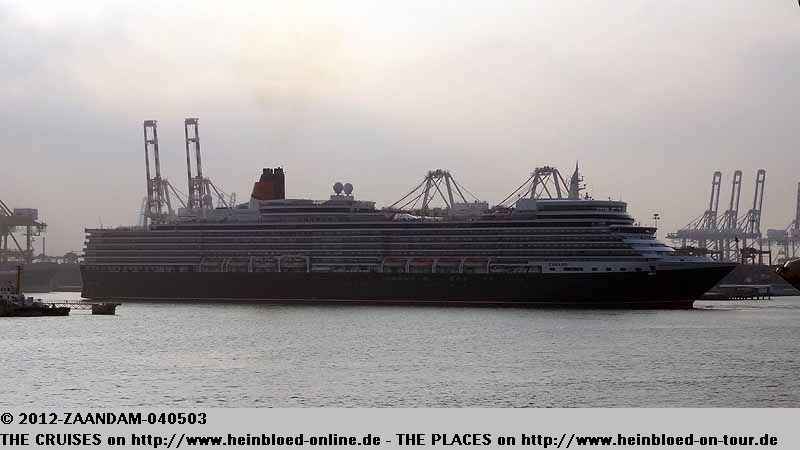 One more breakfast onboard: Pain au chocolat.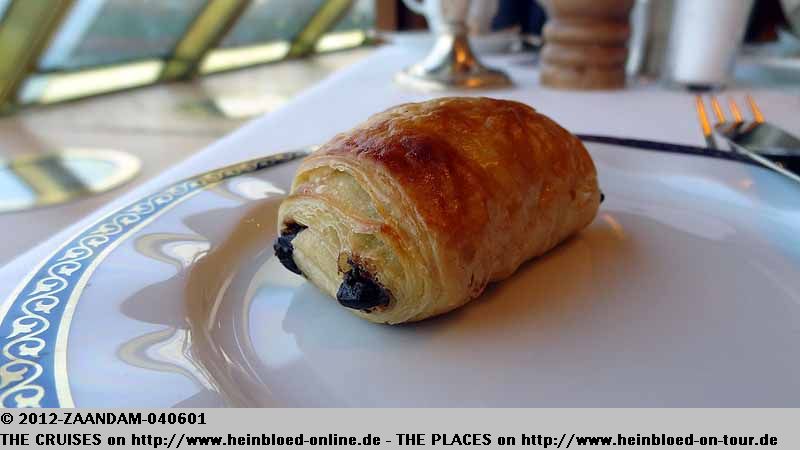 Es geht nochmals zum Frühstück an Bord: Pain au chocolat.
Frühstücks-Parfait...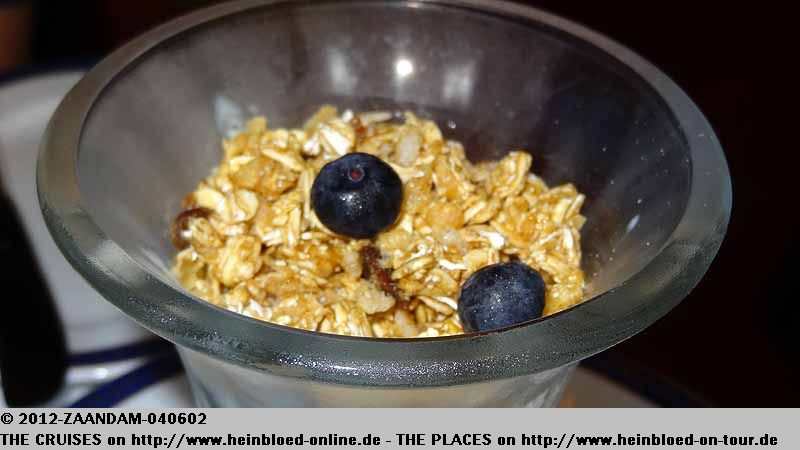 Breakfast-Parfait.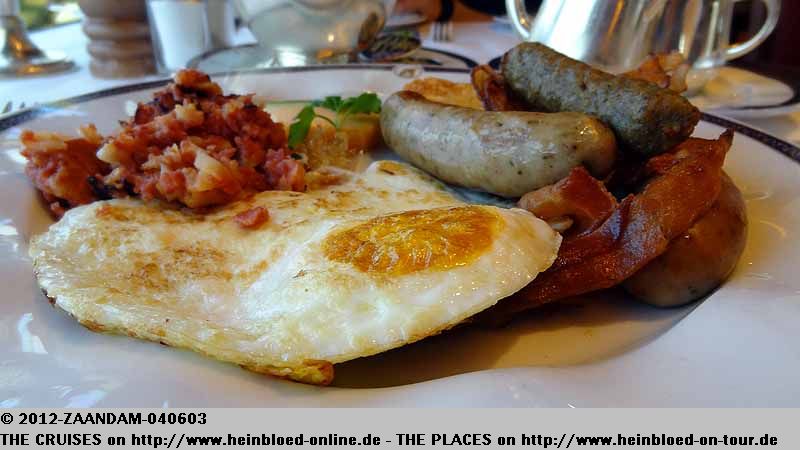 Laem Chabang... Main port in Thailand.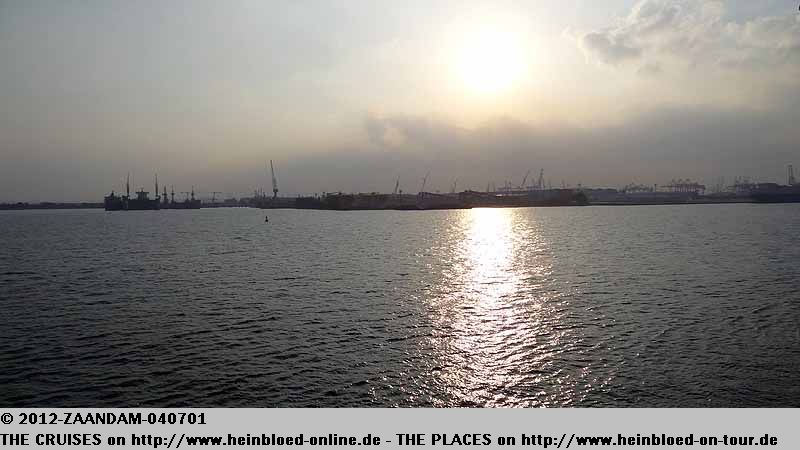 Laem Chabang... Hautphafen Thailands.
Es werden schon Shopping Möglichkeiten aufgebaut. Aber wir werden sie ja nicht in Anspruch nehmen.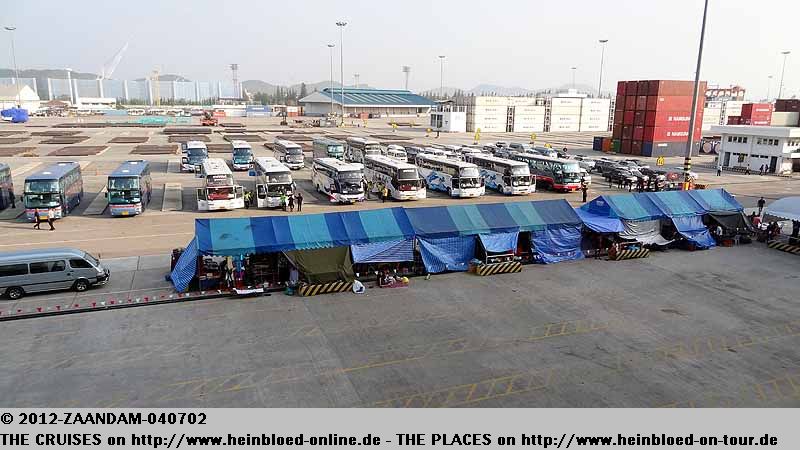 They erected shopping fascilities. But we will not have a chance to check them.

QUEEN ELIZABETH was not berthing next to us so I could not walk over there.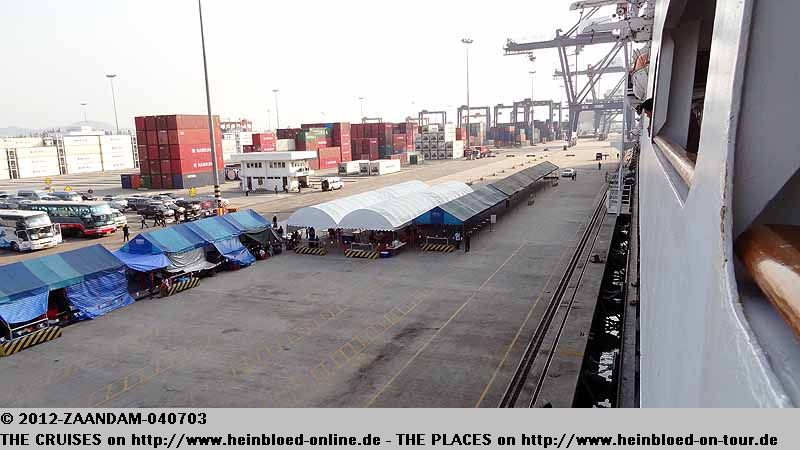 Leider liegt die QUEEN ELIZABETH nicht direkt bei uns, so dass man leider nicht herumlaufen kann.
Es ist ein Übernacht-Aufenthalt. So müssen die anderen erst morgen zurück sein. Wir kommen erst übermorgen in Sihanoukville zurück.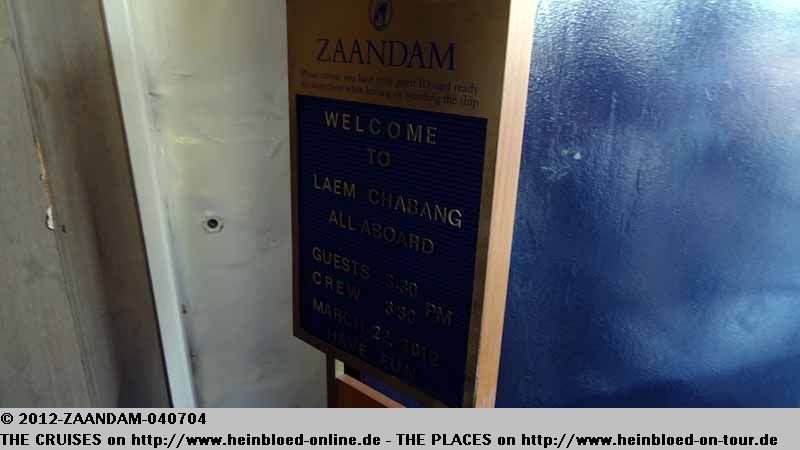 It was an overnight stay. So all other need to be back by tomorrow. We should return the day after tomorrow in Sihanoukville.

We just follow the others.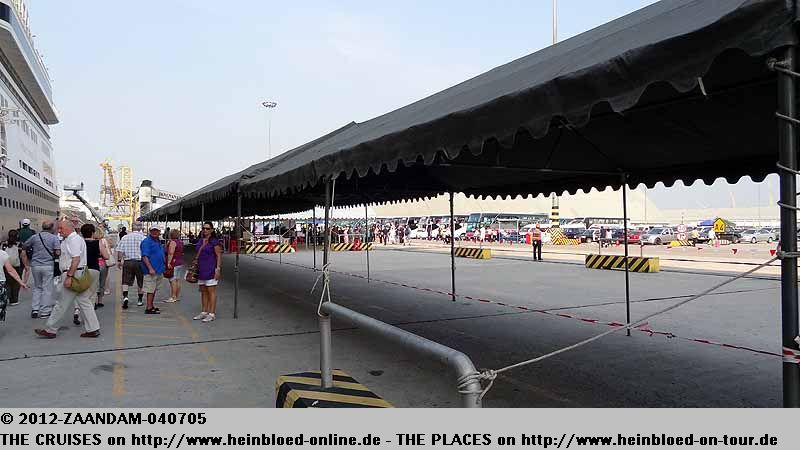 Wir folgen mal den anderen.
Und erleben den professionellsten Auftritt auf der ganzen Kreuzfahrt: Sasa von
Private and Family Tour in Bangkok
.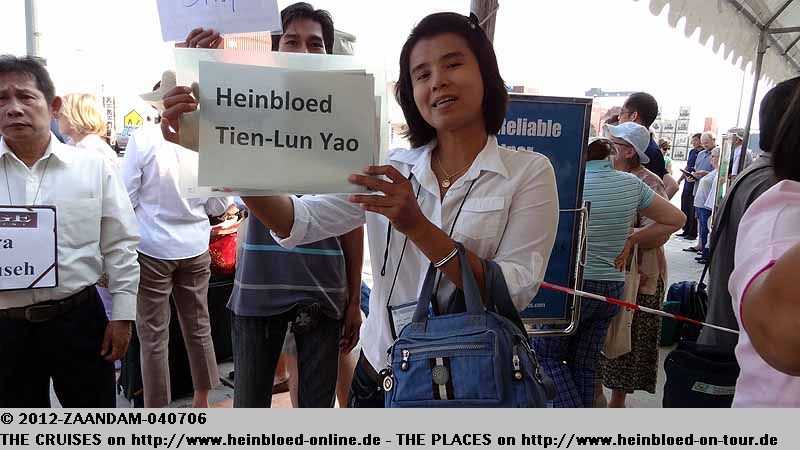 And we experienced the most professional presentation on the whole itinerary: Sasa from Private and Family Tour in Bangkok.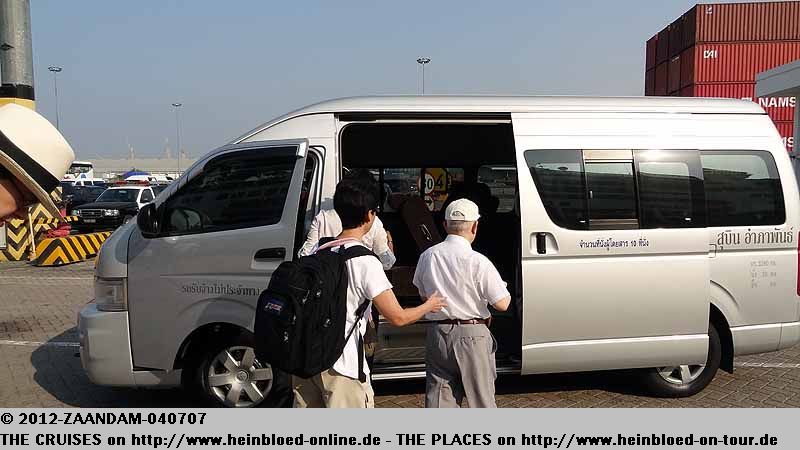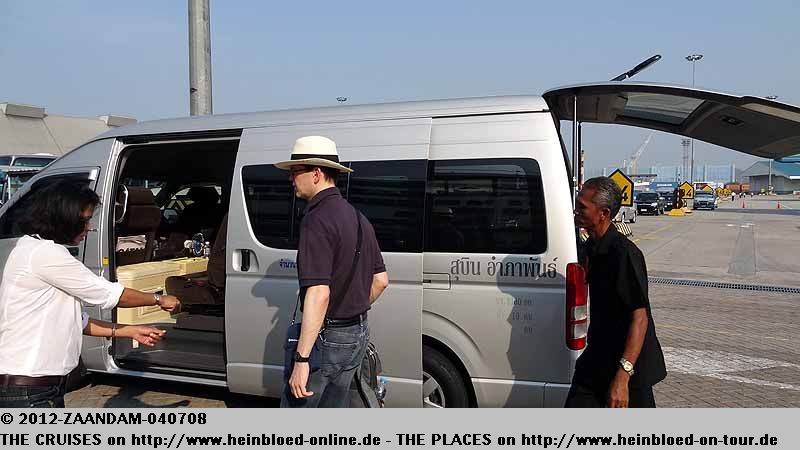 After we get our WiFi running in the car we could see a mail from Private and Family Tour. One hour ago there was a security problem and at this time none was allowed to enter the port area. Just to be safe we got already instructions just in case that Sasa cannot make it to the pier.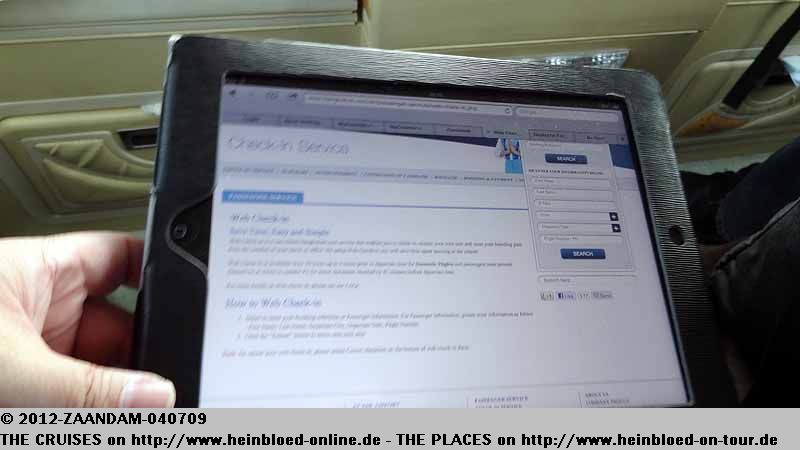 Nach dem wir unser WLAN im Auto zum Laufen gebracht haben, sehen wir die Mail von Private and Family Tour. Vor einer Stunde gab es wohl ein Sicherheitsproblem, so dass zu diesem Zeitpunkt niemand auf das Hafengelände fahren dufte. Sicherheitshalber hab es schon Instruktionen für den Fall, dass Sasa es nicht schaffen sollte.