Scroll down for English explanations - alternates with German explanations.

Nachts war es ein schöner Ausblick auf die beleuchtete Stadt.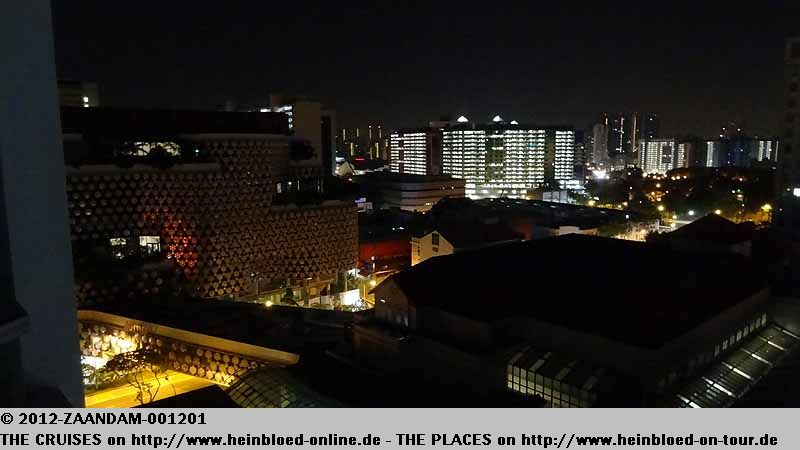 In the night it was a nice view to the illuminated city.

And that was how it looked like in the daytime.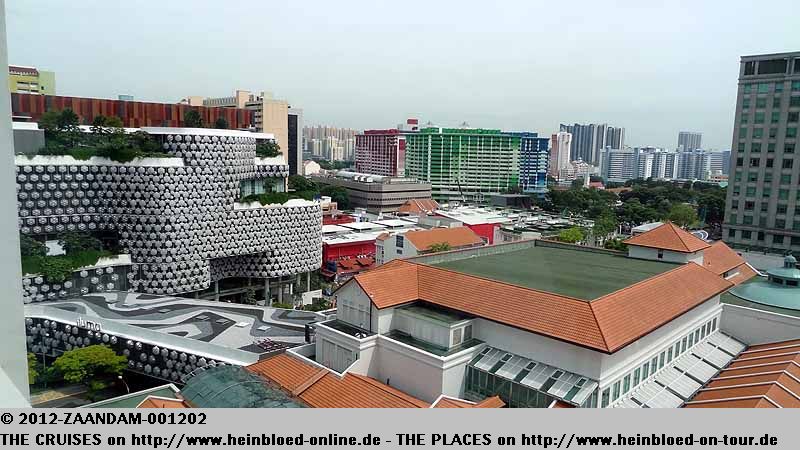 Und tagsüber sah es so aus.
So 100%-ig können wir mit den Früchten nichts anfangen. So fragen wir auf Facebook bei unserer Chef-Botanikerin Frances in Kalifornien nach. Sie erklärt uns, dass es sich um eine Sorte Mango und einen Wasserapfel handelt.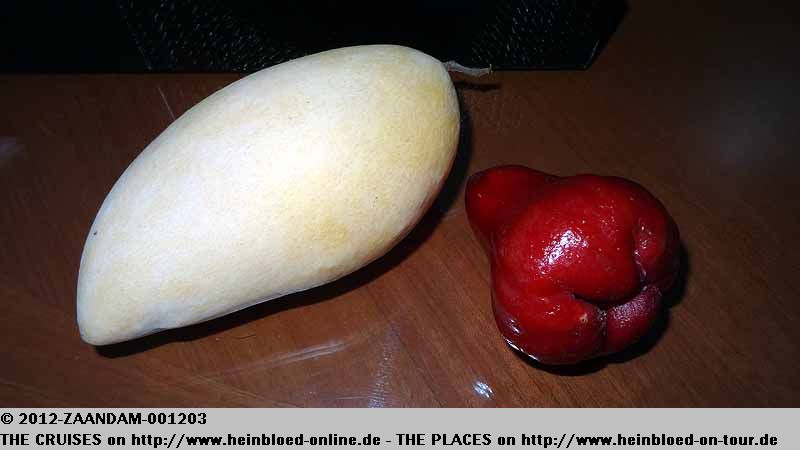 We were not sure how to handle the fruits. So we posted our question our California Chief-Botanical Consulatant Frances. She explained that it was another type of Mango and a Water Apple.

After I got the answer on Facebook Bruno explained that we got an explanation card for the fruits.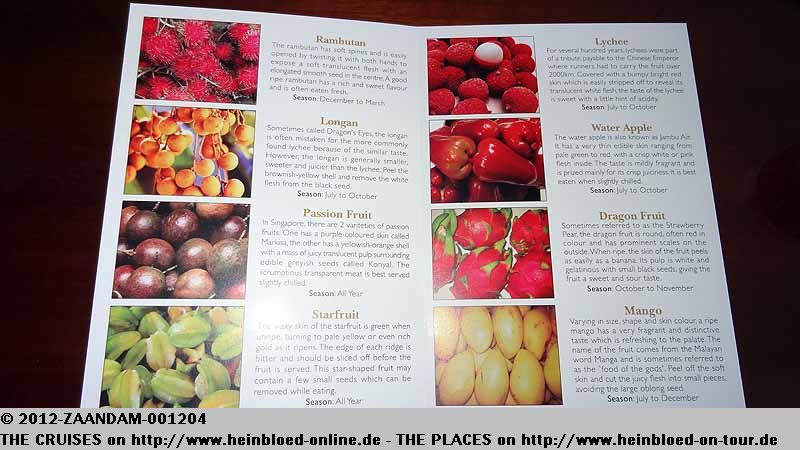 Nach dem ich die Antwort auf Facebook erhalten habe, teilt mir Bruno mit, dass es eine Erläuterungskarte zu den Früchten gibt.
Ich nehme lieber die Pittahaya: so eine leckere habe ich lange nicht mehr gegessen.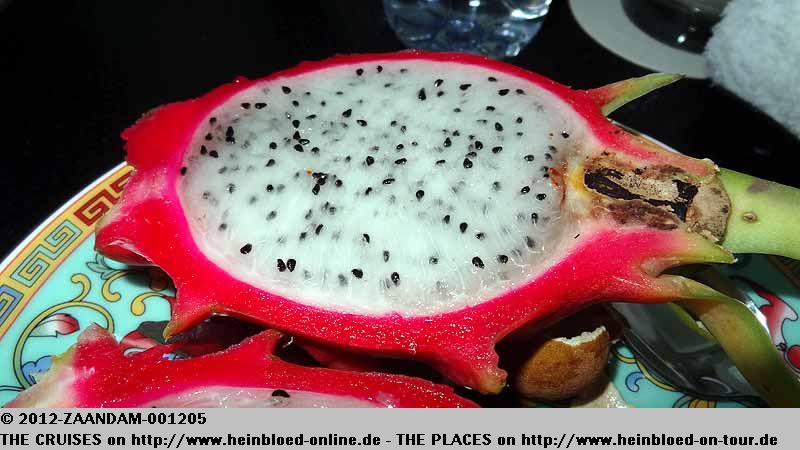 I preferred the Dragonfruit: never had a better before.

In the room we had a nice selection of coffee and tea.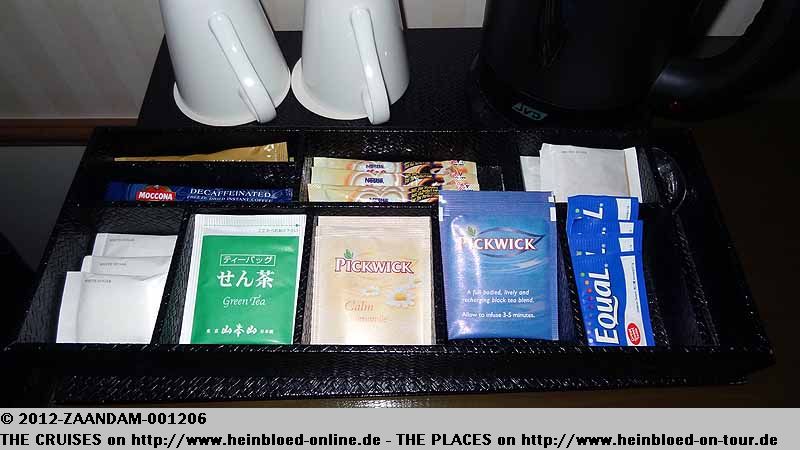 Im Zimmer haben wir eine nette Kaffee- und Teeauswahl.
Und ich lasse mir das Ananas-Gebäck schmecken.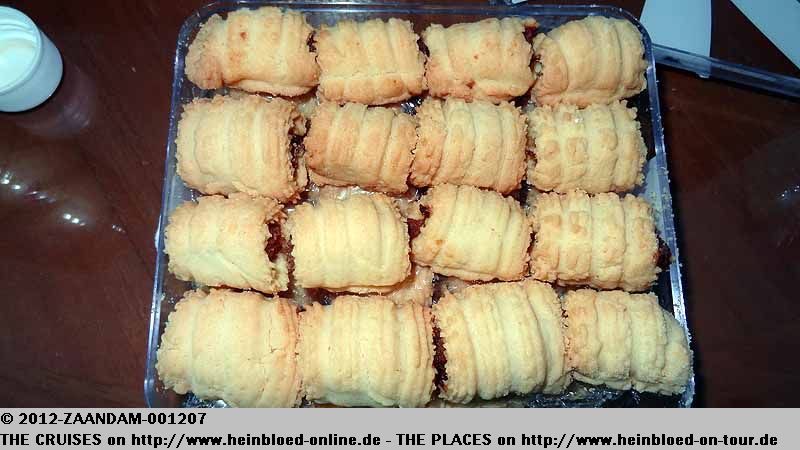 And I enjoyed myself my pineapple-pastries.

We went for breakfast and still discovered the hotel.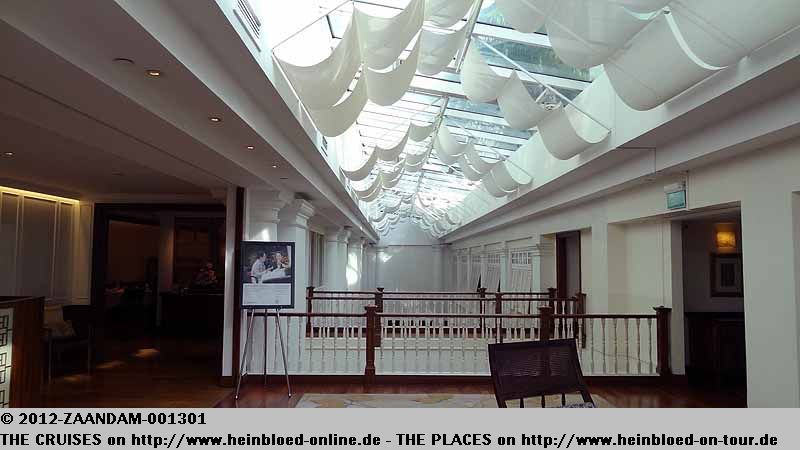 Wir gehen zum Frühstück und entdecken weiter unser Hotel.
Als Club-Gäste dürfen wir im Hauptrestaurant essen oder exklusiver in der Club Lounge.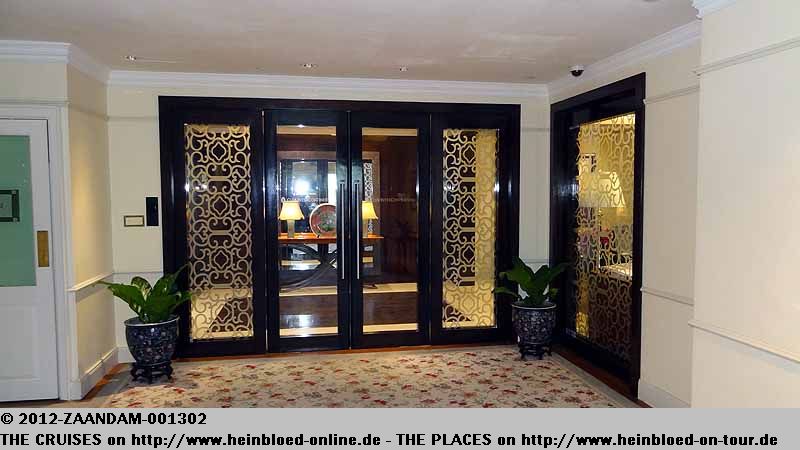 As Club-guests we were allowed to use the main dining room or more exclusive the club lounge.

Bruno liked the selection of cereals.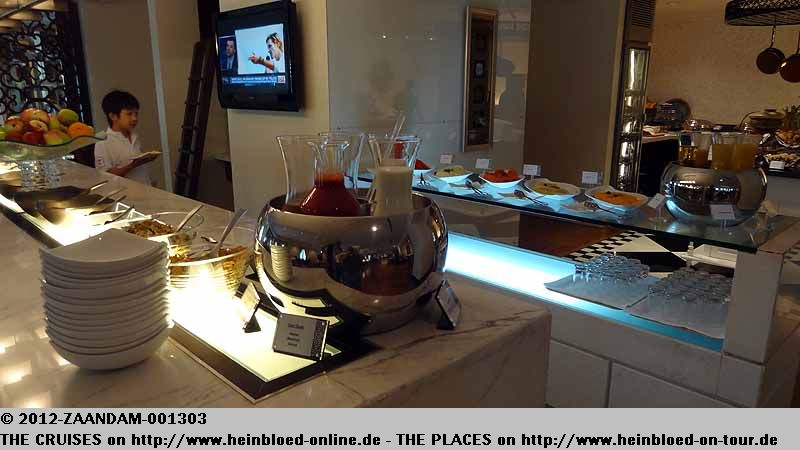 Bruno freut sich über die Auswahl der Cerealien.
Ich freue mich auf chinesisches Frühstück.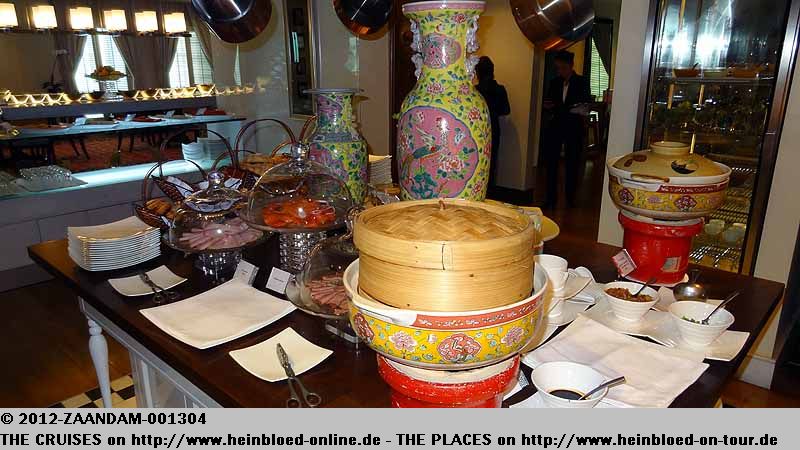 I was happy to find the Chinese breakfast.

Although we knew larger buffets: we had everything to be happy.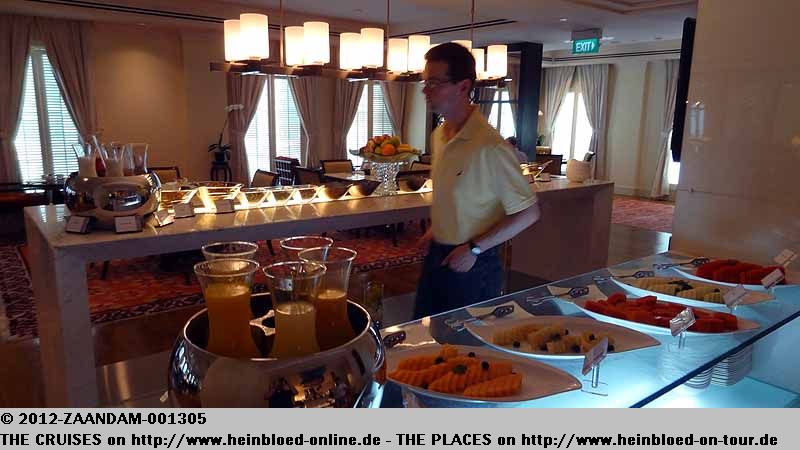 Obwohl wir bestimmt üppigere Büffets kennen: wir finden alles, was wir brauchen.
Hier werden unsere Eierspeisen frisch zubereitet.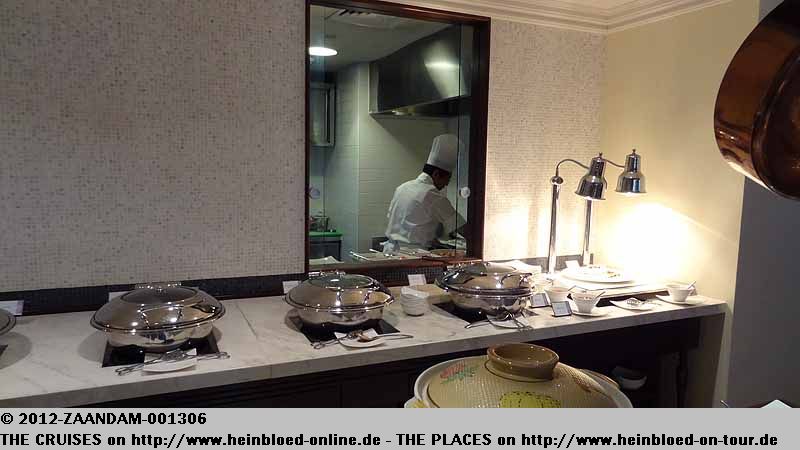 Here they prepared freshly our egg-dish.

Happy as long as he has fresh fruits and cereals.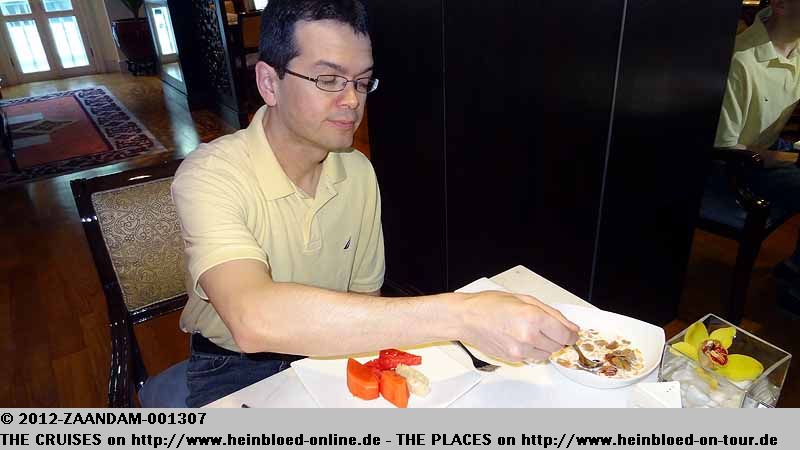 Hauptsache frisches Obst und Cereals.
Ich freue mich über den Meeresfrüchte-Reisbrei (Seafood-Congee).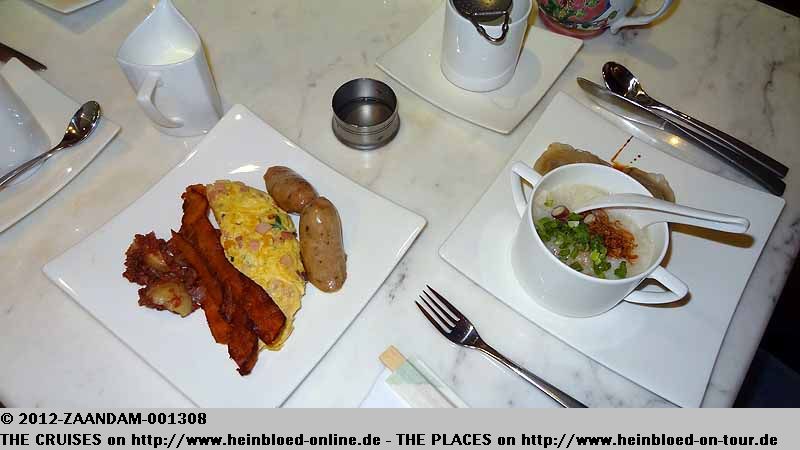 I was happy on the seafood-congee.

The fruits were a true temptation.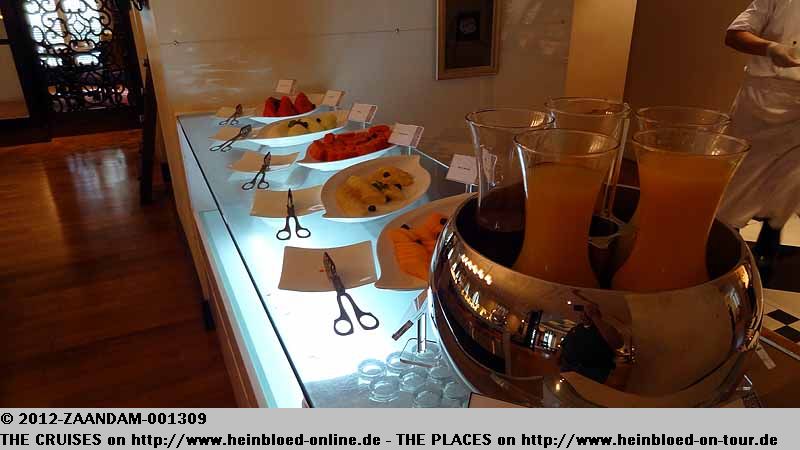 Die Früchte waren einfach verführerisch.
Auch die Muffins waren klein aber fein und der Mini-Früchte-Cocktail - nicht aus der Dose!!!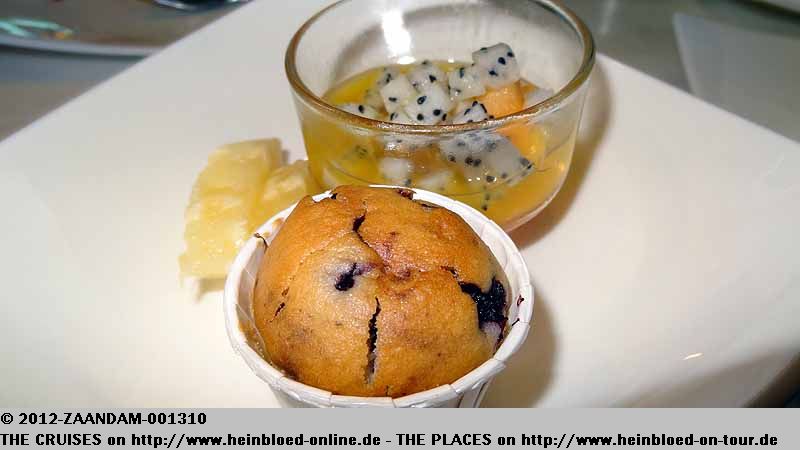 The muffins was small but very fine - same with the mini-fruit-cocktail - not out of a can!!!