Scroll down for English explanations - alternates with German explanations.

Obwohl das Schiff für unsere Verhältnisse "klein" ist, irgendwie war der Gang wieder viel zu lang.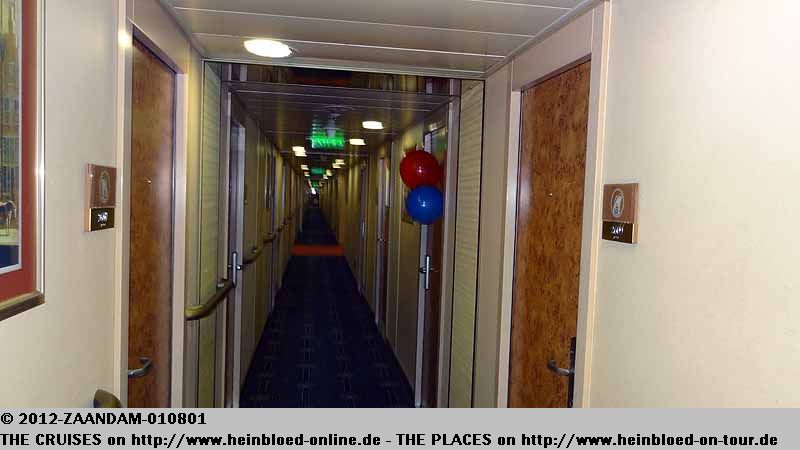 Although the ship was "small" for what we knew but somehow the hallway was too long again.

In front of my parent's cabin there were balloons showing Happy Anniversary. Their Anniversary Day would be on 29.03.2012. It started again as it ended on EURODAM/WESTERDAM. Would this story never end? I ordered something for the birthday of my mother for the day after tomorrow.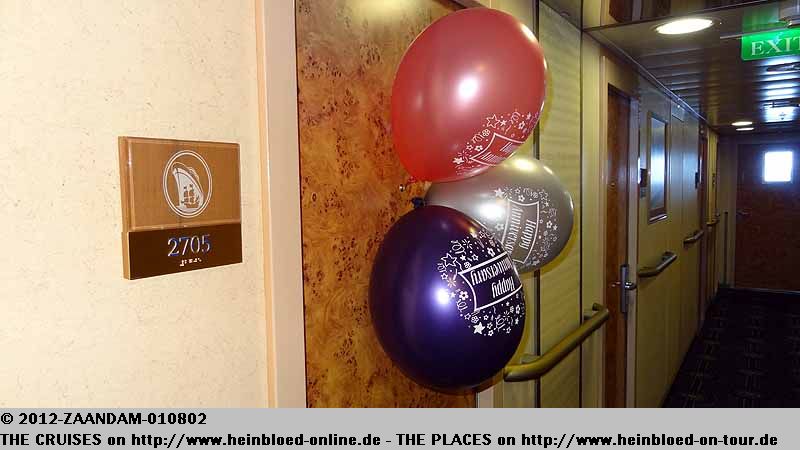 Vor der Kabine meiner Eltern hängen Luftballons mit Happy Anniversary. Ihr Hochzeitstag ist jedoch erst am 29.03. Es fängt wieder dort an, wo es auf der EURODAM/WESTERDAM aufgehört hat. Nimmt das niemals ein Ende. Ich hatte für den Geburtstag meiner Mutter übermorgen bestellt.
Auch sie haben das VIP-Paket bekommen.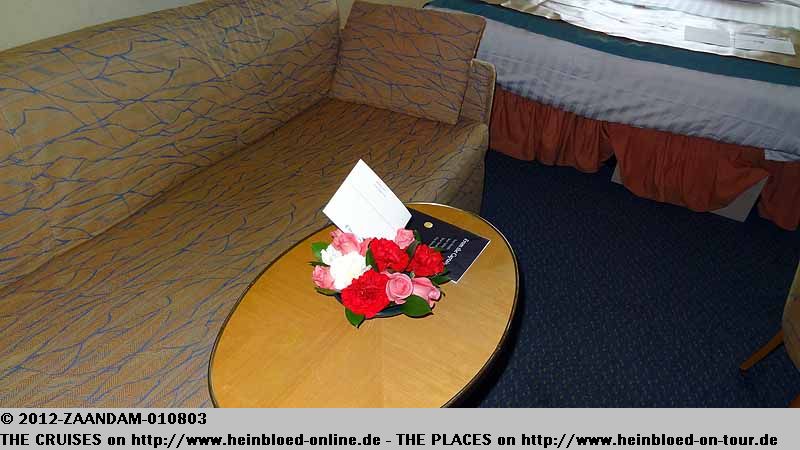 They got the VIP-treatment too.

The width of a standard cabin are two beds plus two bed drawers.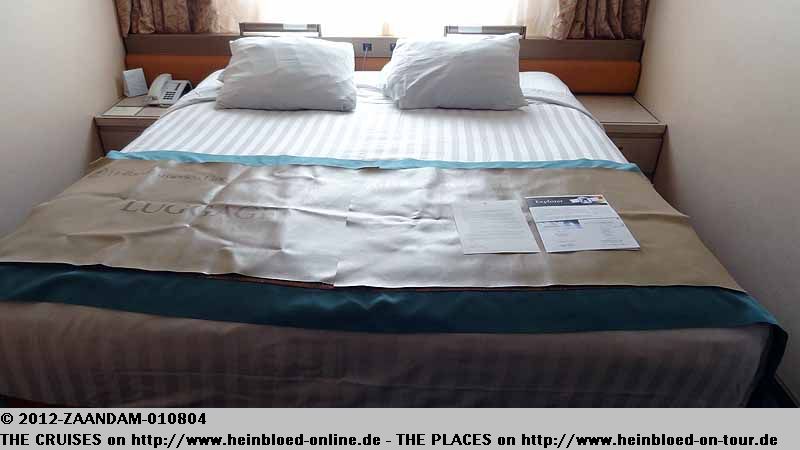 Die Standardkabinen haben eine Breite von zwei Nachttischen plus Doppelbett.
Aber auch alles da.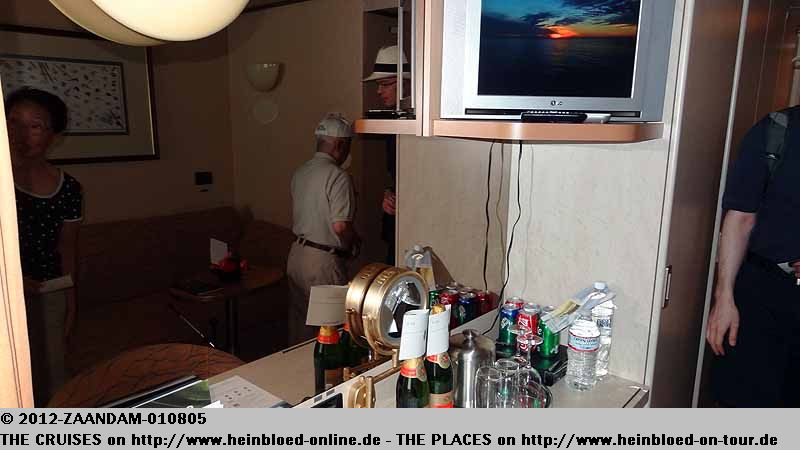 But everything you need was there.

And some more: the champage we missed we could find with them as they had everything double.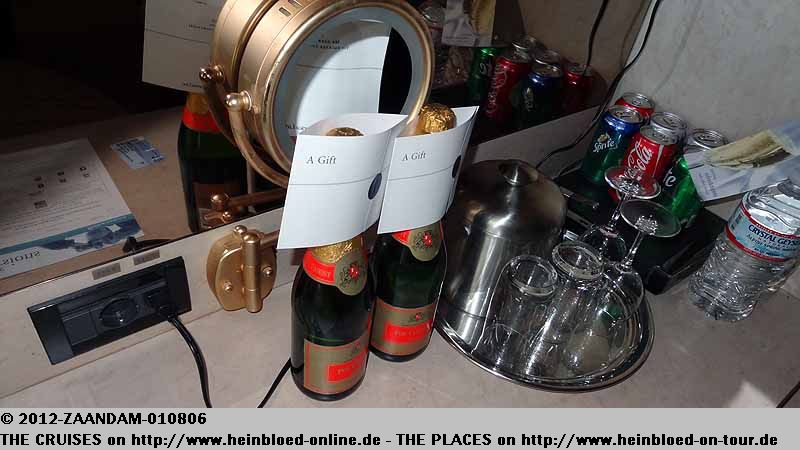 Und sogar mehr: die Flasche Sekt fehlt bei uns, dafür haben sie alles doppelt.
Der VIP-Gruß von Holland America für uns...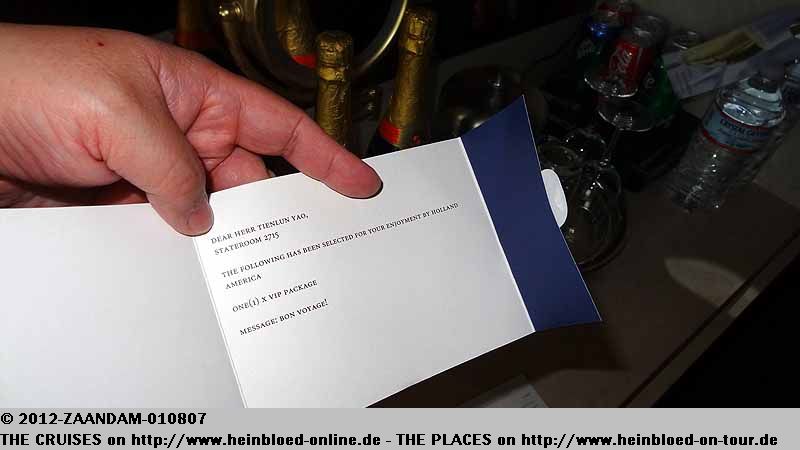 The VIP-greeting from Holland America for us...

And for my parents. As they do not drink either a good occasion to deliver it to our friends.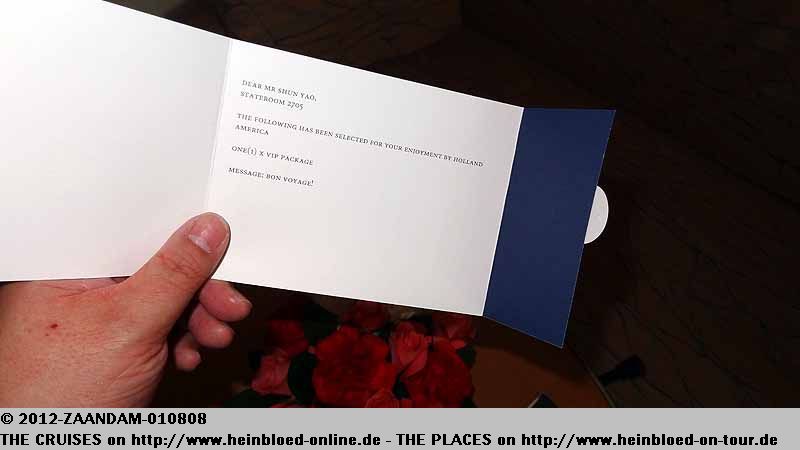 Und für meine Eltern. Da wir ja nichts trinken, gute Gelegenheit alles bei unseren Freunden loszuwerden.
Auch für sie ein Sofa.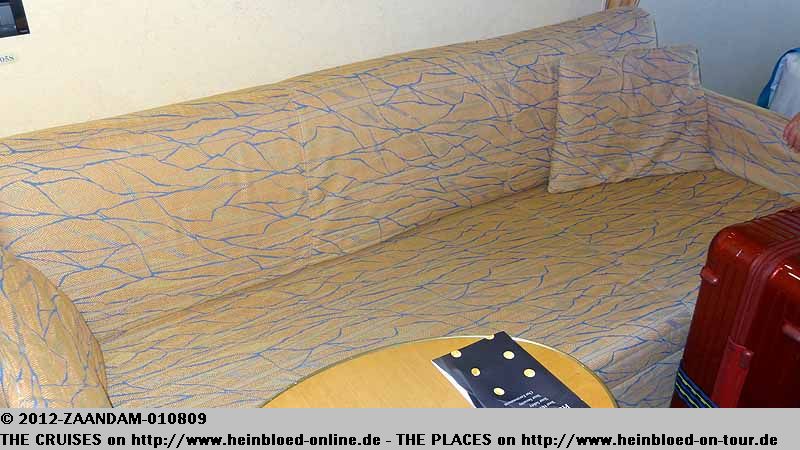 Also a sofa for them.

And a small bath tub we did not have so far.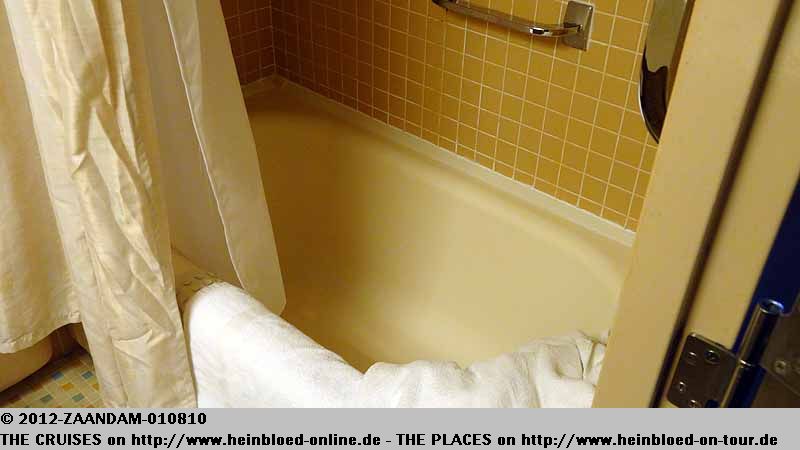 Und sogar eine kleine Badewanne, die wir nicht haben.
Sonst ist so ziemlich alles gleich.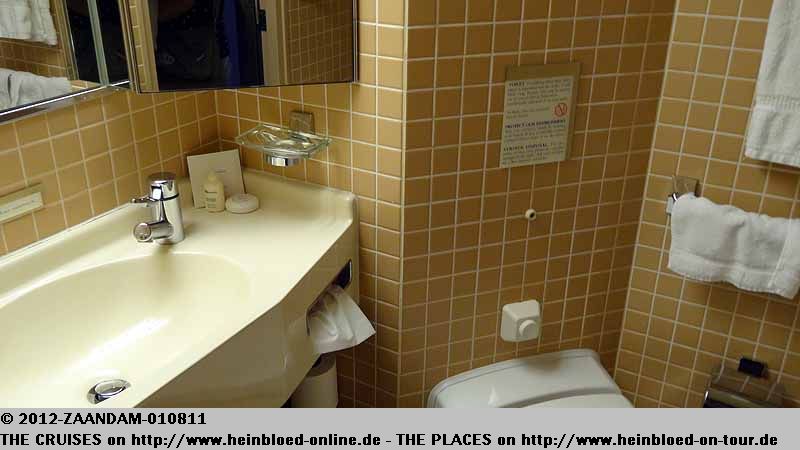 Everything else was similiar.

After the restaurant on WESTERDAM for the Mariner's Lunch was closed before the first guest could get on the ship we had today no problem to have lunch here.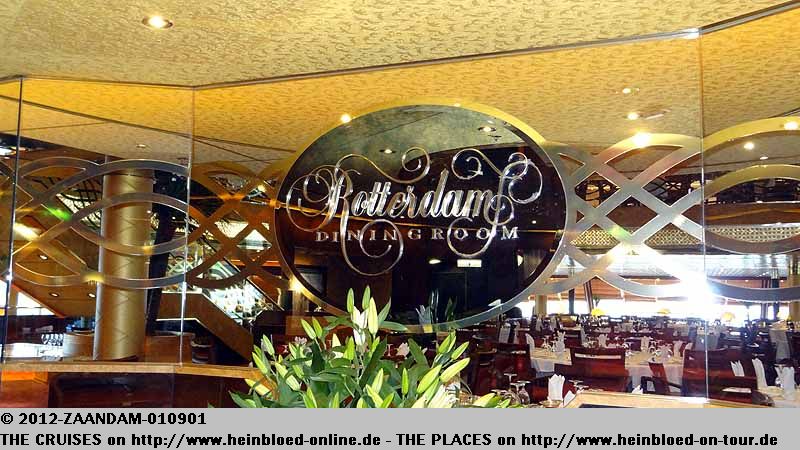 Nach dem auf der WESTERDAM das Restaurant für den Mariner's Lunch am Einschiffungstag bereits geschlossen wurde, bevor überhaupt der 1. Gast an Bord war, können wir heute hier zu Mittag essen.
Wir bekommen einen sehr schönen Tisch und freuen uns sehr darüber.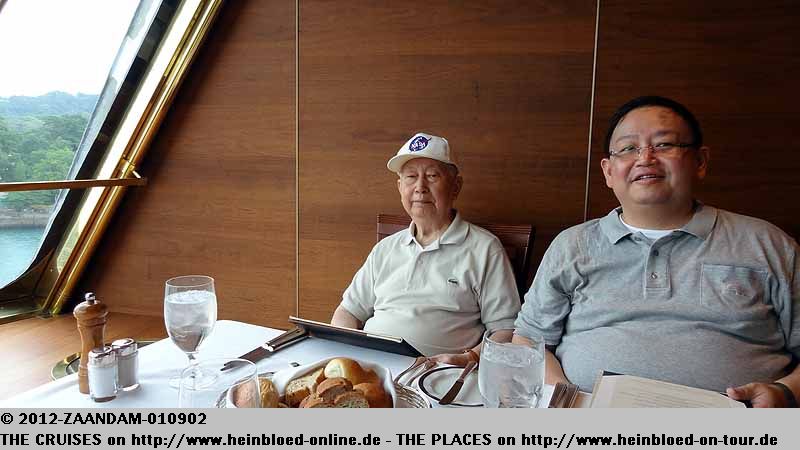 We were happy to get one of the nicest table.

We had a special menu.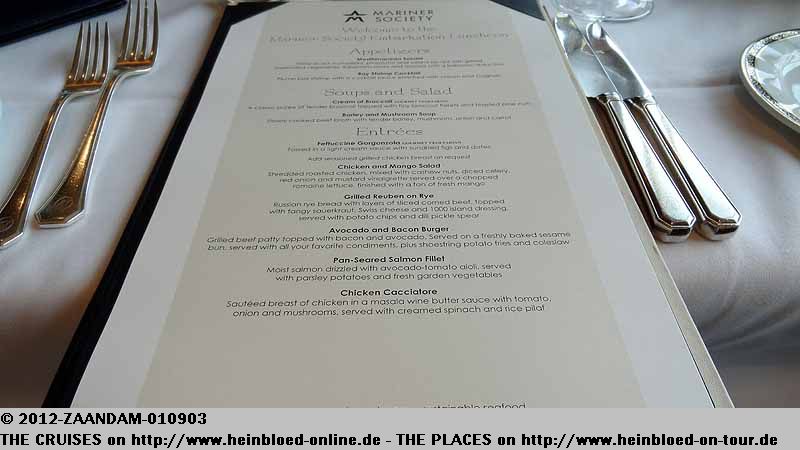 Es gibt sogar eine besondere Karte.
Mit der Getränkekarte funktioniert es sehr gut. Man muss sie anfangs mit der Bordkarte aktivieren und danach bekommt man immer das Restguthaben angezeigt.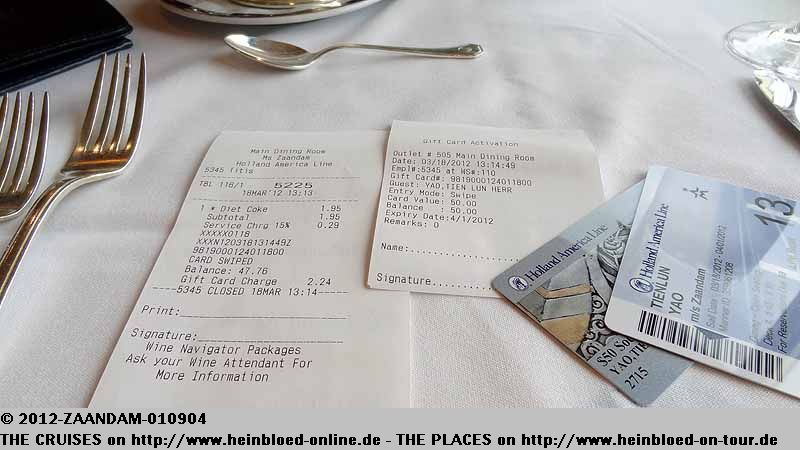 It worked quite well with the beverage card. You need to activate them with the ship's card and then they display the credit remained on the card.



What was attracting our attention immediately: all the nice flower decoration.

Die schönen Blumendekorationen fallen uns sofort auf.

Und wie man sieht: einer der besten Tische im Restaurant haben wir bekommen.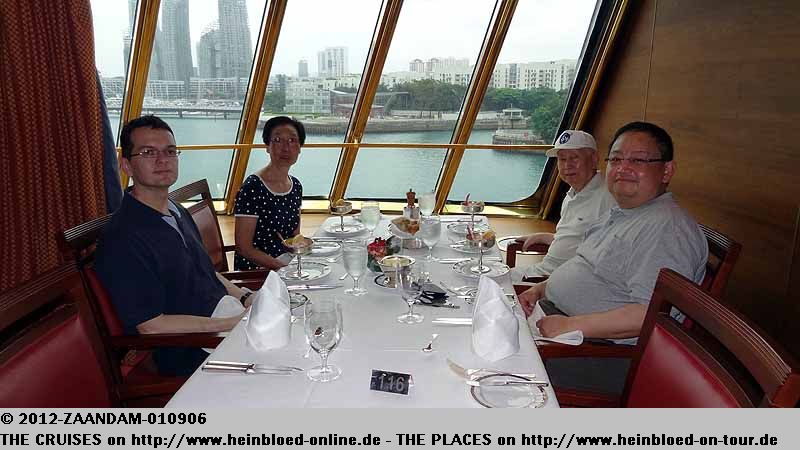 And as you can see we got one the best tables you can get in this restaurant.

Very nice bread which met the European taste...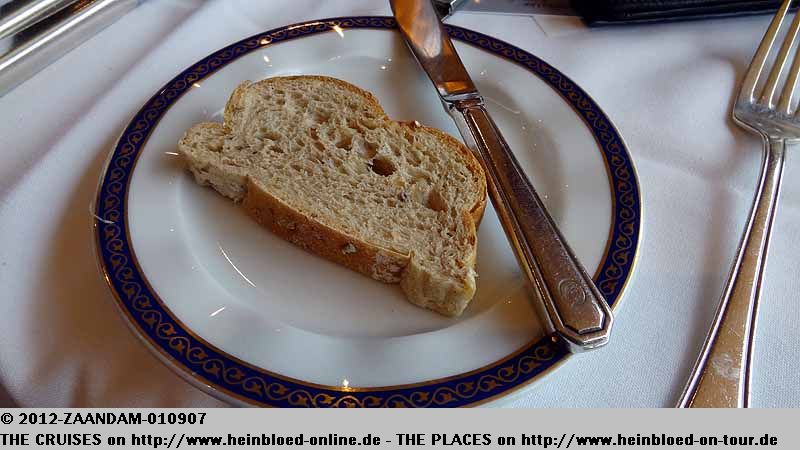 Leckeres Brot, das den europäischen Gaumen trifft...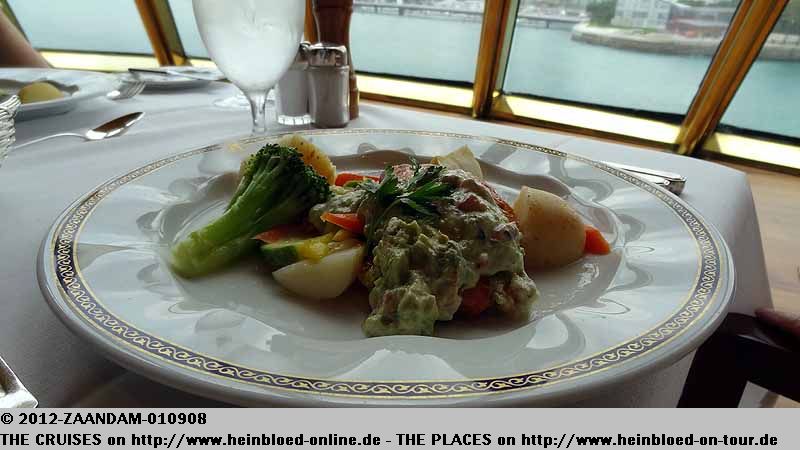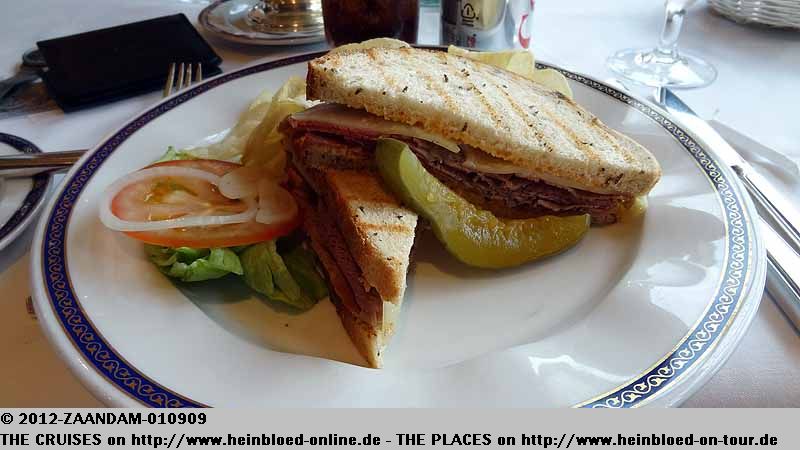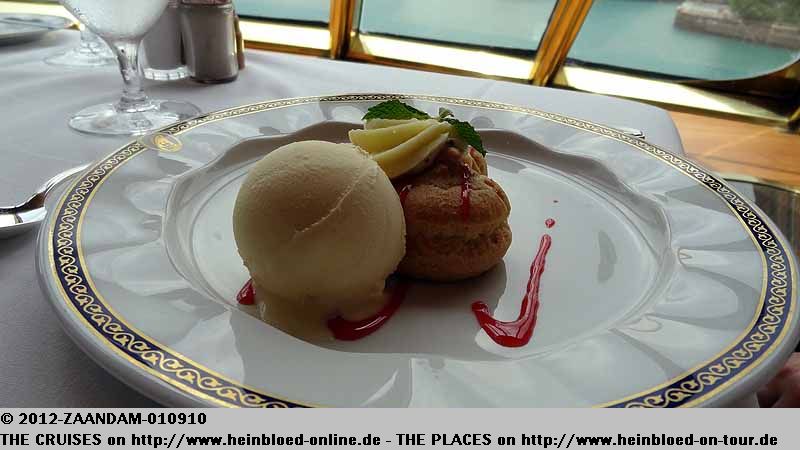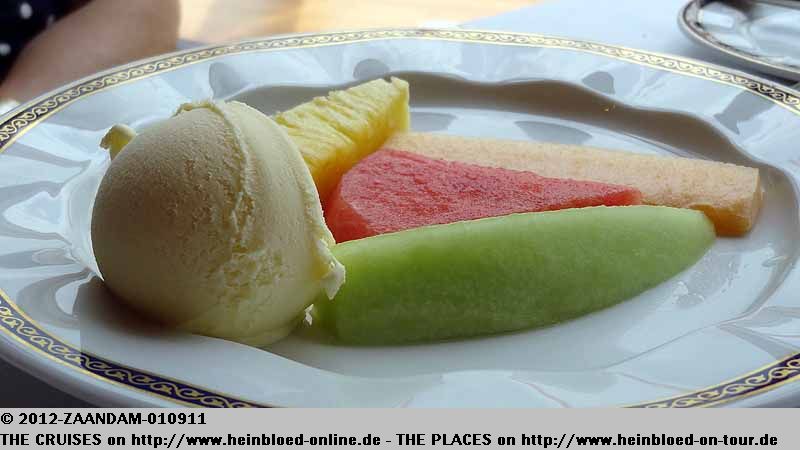 Bruno was looking forward.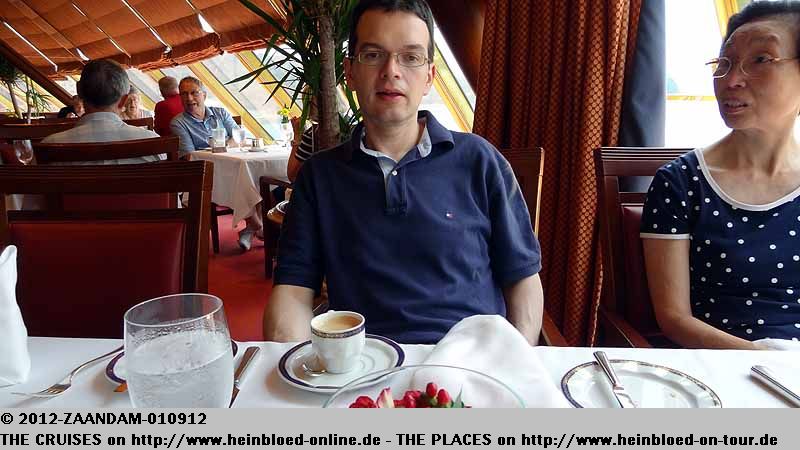 Bruno freut sich.

Kaffee, Espresso, Cappucino ist kostenfrei zu den Mahlzeiten.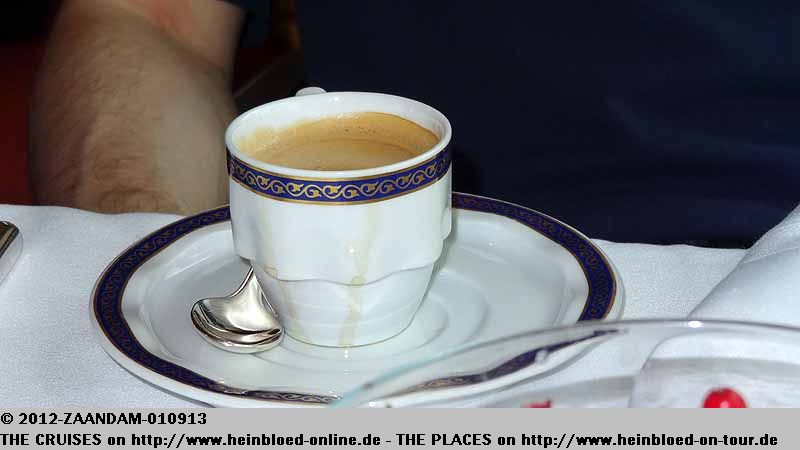 Coffee, Espresso, Cappucino are complimentary to the meals.

And I tried again the sugar-free ice-cream.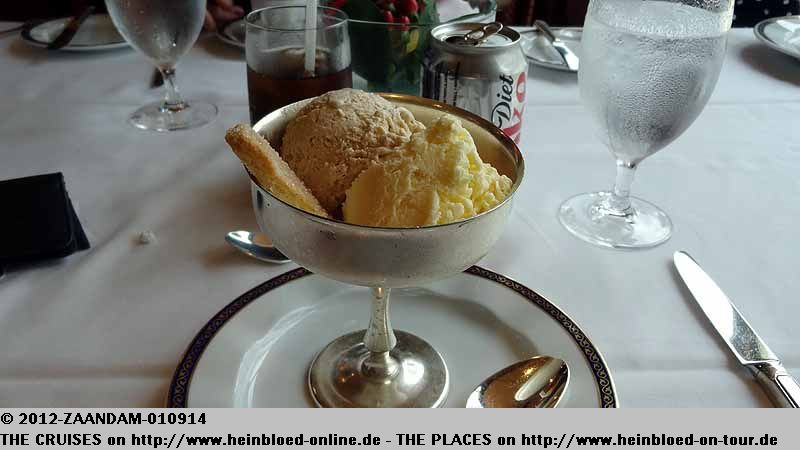 Und ich probiere direkt das zuckerfreie Eis aus.

Nur der Zucker an der Waffel hatte man bei dem zuckerfreien Dessert vergessen...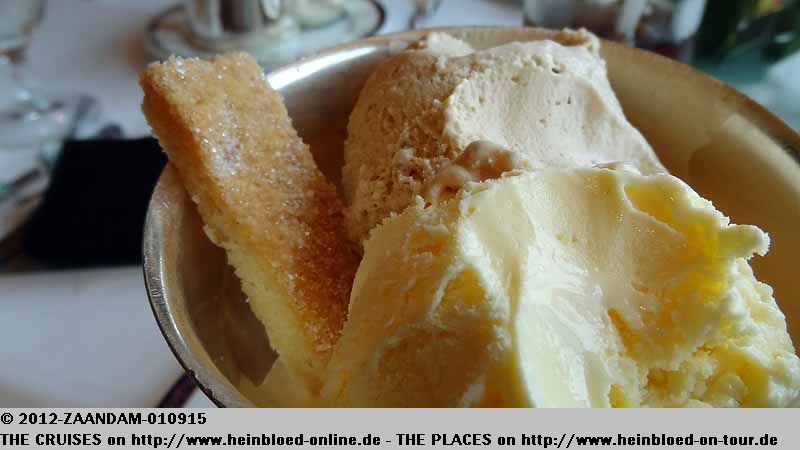 But they forgot the sugar on the waffle to garnish the sugar-free dessert...

We liked it very much in the Rotterdam-Main Dining Room.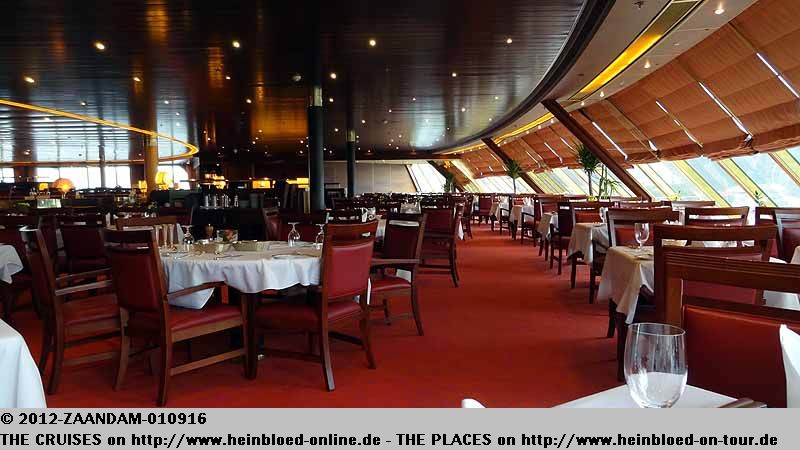 Uns gefällt es sehr gut im Rotterdam-Restaurant. Sehr schön.